Today's article is by writer Pádraig Lynch who has previously written for The Guardian Travel Section.
Hilton launches 'Family Experiences' programme & connecting room guarantee
As lockdown lifts Hilton is launching a new family experience programme at nearly 250 of its hotels across Europe, the Middle East, and Africa. The luxury hotels brand has created specially curated activities for families with children under 12. Intrepid youngsters will be encouraged to expand their imaginative horizons safely to create holiday memories that will last a lifetime.
Enabling families to travel safely together is vital if the hospitality sector is going to woo families back into luxury hotels and resorts. So, guests staying at Hilton Hotels and Resorts can now look forward to a service that will make it easier to book and confirm connecting rooms at the time of booking. They hope that this will provide a solution to a decades-old problem for families and groups. A problem that has been made more urgent by the pandemic.
Safety is a given – but luxury destination brands like the Hilton Group will be aware that, for children, holidays without adventure – aren't really holidays. When young children have become used to long periods of home confinement, rediscovering the world outside can be an adventure all of its own; but how can they do it safely?
From baby baths to booster seats available on request; to more luxurious touches such as baby care items, beds decorated with a special children's theme, and special kids' menus. Hilton hotels have long attracted families by offering a combination of practical necessities, personal service and pampered extras Now they are helping families make their own mythologies by enabling young guests to go on a mini 'hero's journey' straight out of a Disney movie – without a screen in sight.
David Kelly, senior vice president, Continental Europe, Hilton explains the group's philosophy in these still uncertain times. "Hilton guests of all ages have the explorer spirit and we know that even our youngest visitors are keen to travel again and reconnect with their extended families after more than a year of missed adventures. We are thrilled to grow our family experience further with the launch of new décor, menus and amenities that make travelling even more exciting for youngsters and life that little bit easier for parents."The travel brand has spotlighted a number of hotels in the region now offering these thoughtfully curated family friendly touches.
I've picked some of my favourites for you below.
The Hilton Bankside and the fabulous Mr Fox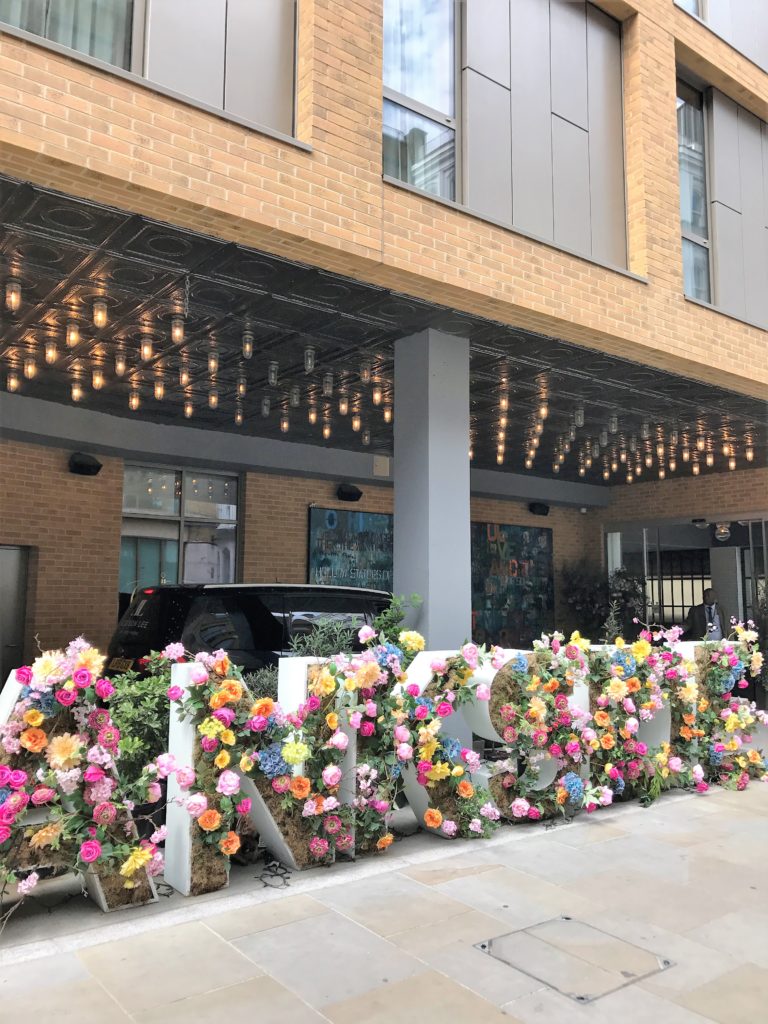 What child wouldn't like to explore London through the eyes of an urban Fox? Luckily, The Hilton in Bankside has its very own red rascal… or two! When the hotel was built, the architect and construction team had regular visits by the 'Bankside Fox' who even left paw prints in the concrete as the hotel was taking shape. Now, Bankside offers a 'Fox Marks The Spot Trail, perfect for families exploring London's culturally rich South Bank. Tiny guests will be greeted with miniature passports and a map to search for foxes during their stay, in a nod to the hotel's long-standing relationship with the Capital's wildlife.
Family cubs will also enjoy: complimentary toys, goody bags, activity packs, sweet treats and children's toiletries. With the cubs thus occupied, 'Mr and Mrs Fox' can enjoy the heated indoor pool, before immersing themselves in culture by exploring Shakespeare's Globe Theatre, the London Eye and the Tate Modern, art gallery which are all just five-minutes' walk away.
Upon check out children can hand their fox maps to the concierge for prizes. Family interconnecting rooms for four guests start from £273 with complimentary breakfast for under 12s.
Plus ça change, in the 'City of Light'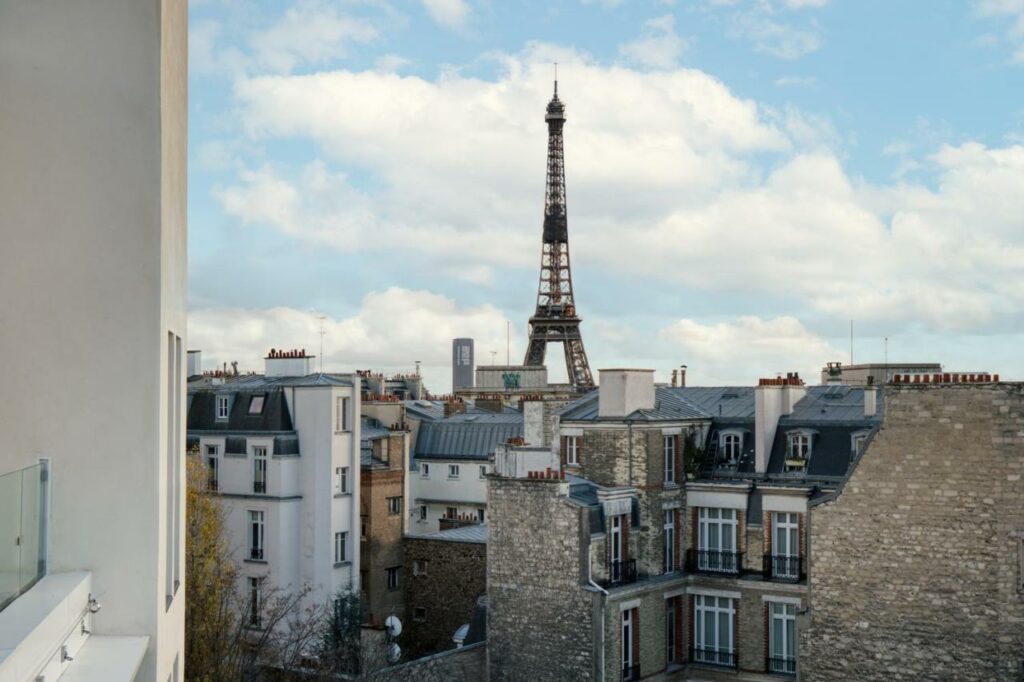 Situated in the cultural quarter of Paris' 16th arrondissement is the newly opened 123-room Canopy by Hilton Paris Trocadero. just two kilometers of the Arc de Triomphe, Trocadero Gardens and the Champs Elysees. Guests are encouraged to feel as if they're staying in a local's, Belle Époque, historical apartment. An immersive 'trump l'oeil' (trick of the eye) it features period architecture combined with touches of modern Parisian elegance.
The perfect studio for 'un bon petit artiste', or an 'enfant terrible' or two, to channel their expressionist creativity – or just make a wonderful mess. Families can start their day with an inclusive artisanal breakfast in Canopy Central or opt for grab-and-go meals delivered straight to their door. King Junior Suites sleeping four start from £380 per night with breakfast.
You can book direct with Hilton here.
Cautious Cayman's planning 5 careful phases to Freedom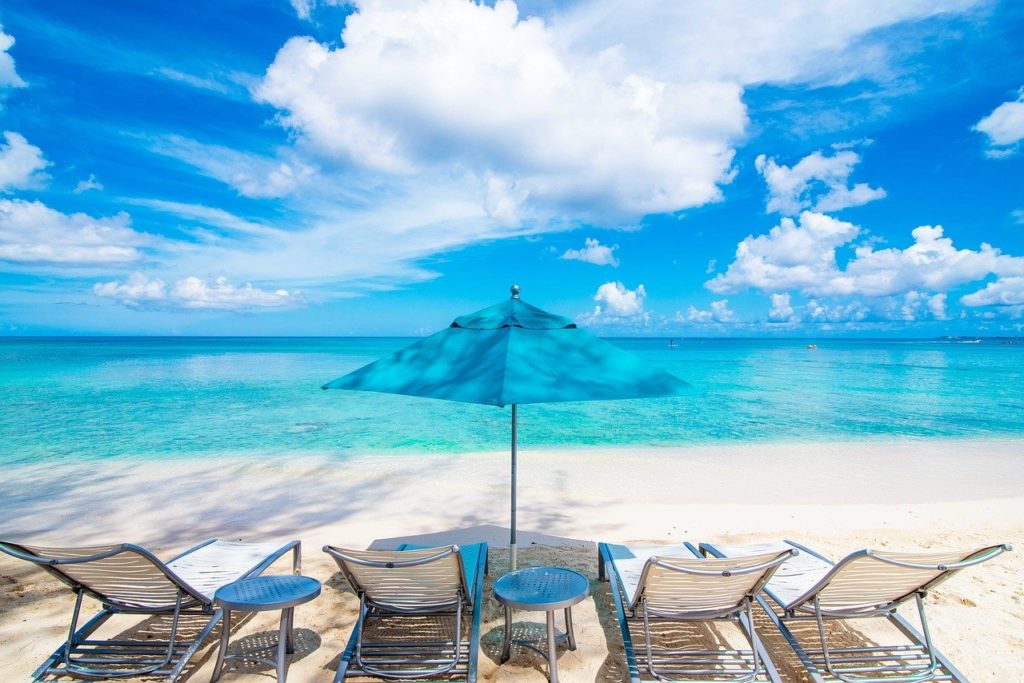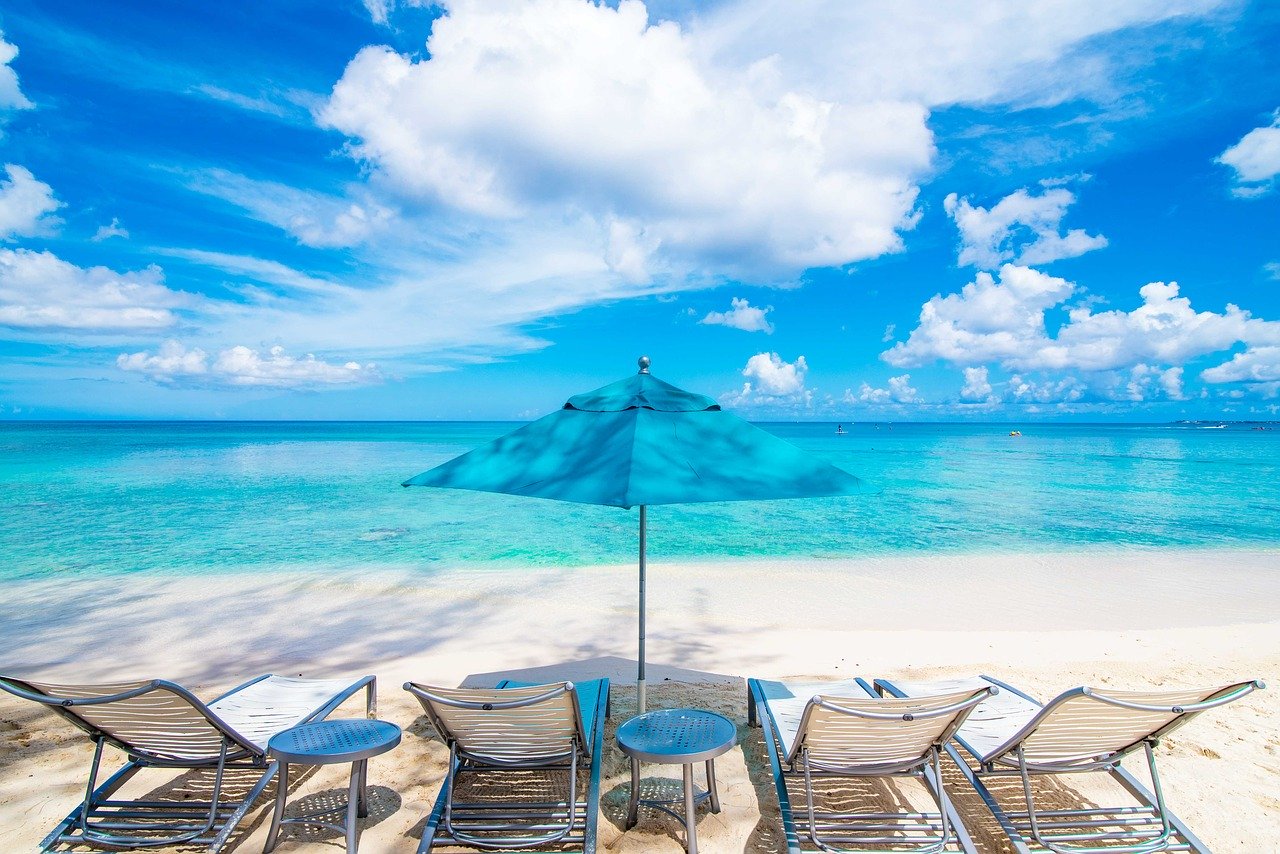 The Cayman Islands are easing restrictions introduced in early March this year in 5 stages. Currently, the Cayman Islands are Green (watchlist) so could be a great autumn-winter option as the Caribbean weather improves.
Phase 1 began in June, with Phase 2 set to begin on August 9. The British Overseas Territory, aims to complete all 5 phases by 22 January 2022 and celebrate a "Grand Re-Opening,". Only then, will they welcome all travelers without quarantine or travel restrictions.
Back in Blighty, our Prime Minister, may have gambled on 'freedom day' when on the 19th July, he lifted all covid restrictions in one 'big bang'! But the more cautious, Cayman Islanders – are hedging their bets by gradually easing restrictions until they will finally allow cruise ships to return at the end of phase 5.
We thought we'd list the 5 phases to Cayman Island freedom in order. But I'm sure we don't need to add a disclaimer: everything is subject to change – even change!
Phase 1: Reduced Quarantine Period | June 2021
In this stage, the Cayman Islands has reduced quarantine periods and eased other travel restrictions. For fully vaccinated and securely verified travelers, a mandatory five-day quarantine is in place; unvaccinated travelers are required to undergo a 14-day isolation period.
Phase 2: Reduced Repatriation Restrictions | August 9, 2021
In this phase, additional travel restrictions will be eased, including the removal of GPS monitoring. All local businesses must adhere to the advanced safety protocols issued by regulators and Caribbean Public Health Agency guidelines. All travelers will continue to apply for entry authorization via the Travel Cayman Portal.
Phase 3: Limited Introduction of Tourism | September 9, 2021
This phase, subject to the achievement of 80 percent on-island vaccination rate, will allow for a limited introduction of tourists with secure verification of vaccination status. Cruise travel will not be permitted during this phase. All travelers will continue to apply for entry via the Travel Cayman Portal. It's not clear what "secure verification of vaccination status" means in praxtice but you would hope being an Overseas territory that they would accept the NHS app as proof!
Phase 4: Reduced Quarantine Restrictions | October 14, 2021
Quarantine requirements will be removed for all securely verified, fully vaccinated travelers. Unvaccinated visitors will be required to apply for entry via Travel Cayman and quarantine upon arrival for a 14-day period. Additionally, all travelers must declare travel and vaccination status on the Travel Cayman Portal.
Phase 5: Travel for Unvaccinated Children | November 18, 2021
While cruise tourism remains prohibited at this stage, unvaccinated children (under age 12) will now be allowed to travel with vaccinated adult tourists; no quarantine period will be required for children. Unvaccinated visitors above the age of 12 will be required to quarantine for 14-days.
Welcome Back | Assessed January 27, 2022
Once the country has completed all five phases and following a thorough assessment from the government and health officials, the Cayman Islands will celebrate its "Grand Re-Opening," welcoming all travelers without quarantine or travel restrictions. At this time, cruise tourism may resume.
At all phases, public health officials will monitor the rate and spread of COVID-19. Transition between stages will be determined by a myriad of factors. At all phases, all inbound travelers are required to make a declaration of travel and vaccination status on Travel Cayman Portal, and present the declaration certificate, vaccination documents, and provide proof of medical insurance which includes coverage for COVID-19 upon arrival.
For additional COVID-19 updates, visit www.exploregov.ky/reopening-plan.
Southampton Airport runway extension on hold as decision to be tested in High Court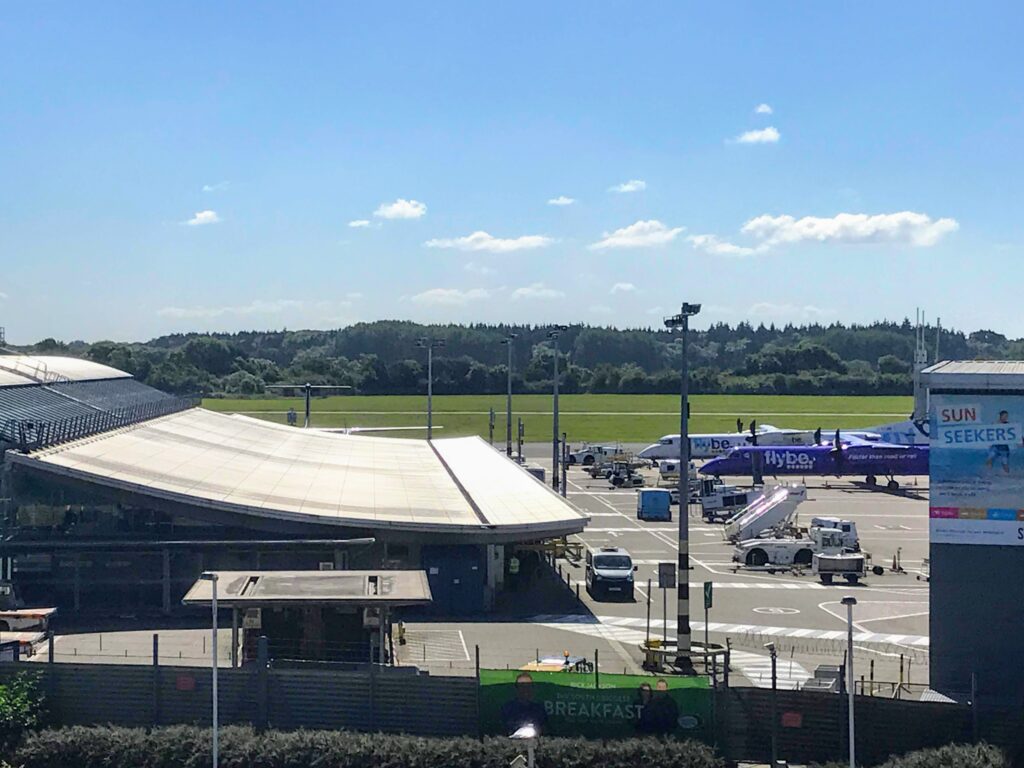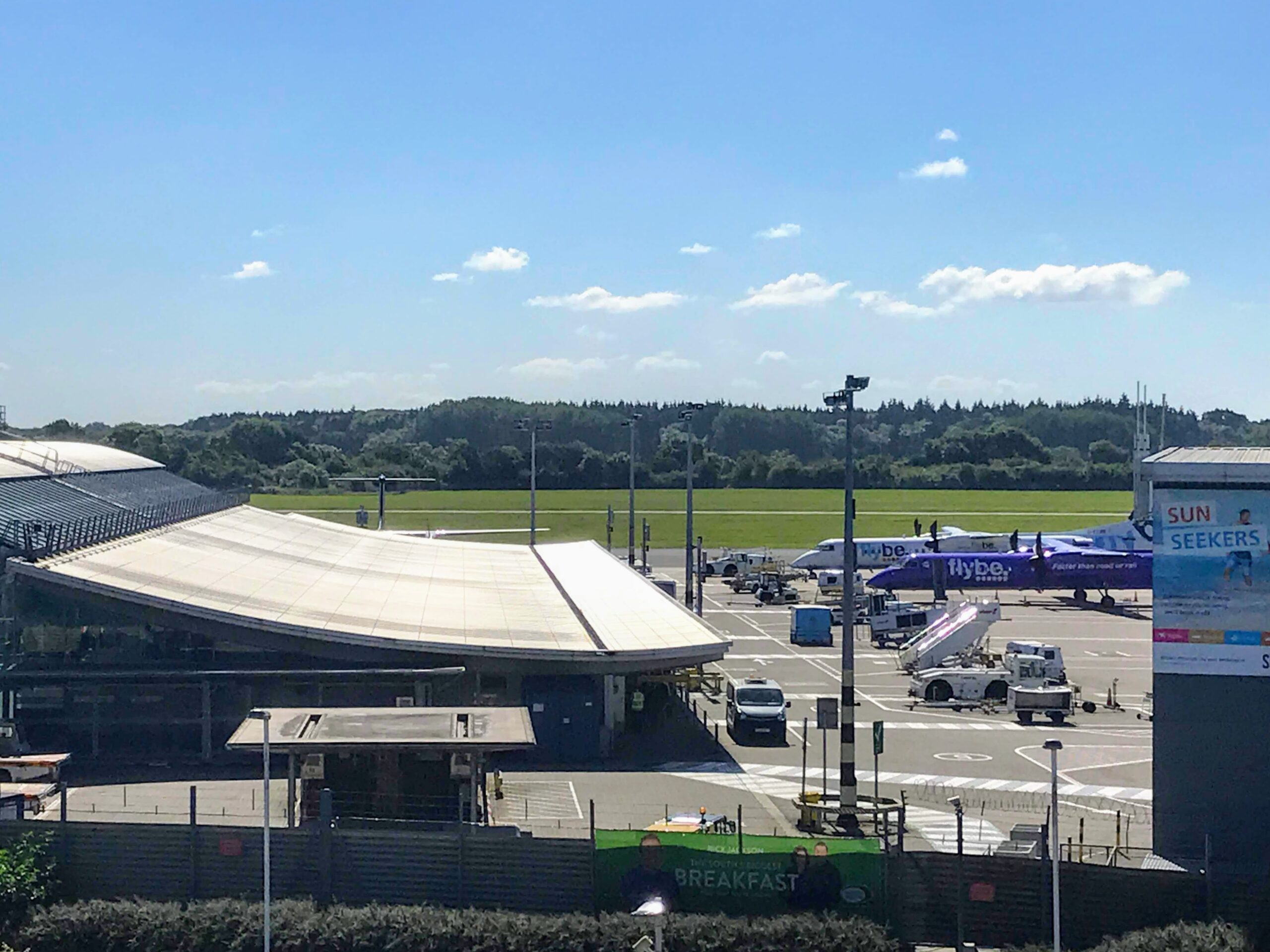 The prospect of a legal challenge has stalled plans, approved by Eastleigh Borough Council last April, to lengthen the Airport's runway by 164m (538ft). The expansion is designed to facilitate larger aircraft and would enable the regional airport to offer longer-haul flights and accommodate larger aircraft. However, climate action groups say the scheme is not environmentally sustainable and have turned to the courts to try to overturn it. Currently, only small aircraft like the Embraer 195 and the Dash-8 can use it meaning it has limited destinations are airlines it can serve.
Economic benefits v's carbon cost
Southampton airport's operations director, Steve Szalay said he was "hugely disappointed" by the prospect of a legal review of the decision to expand the facility. "The runway extension is a key part of our plans for the future of the airport and will deliver significant economic and employment opportunities to Eastleigh and the Central South', he said. He went on to claim that the proposed longer runway would eventually generate an extra £240 million pounds for the local economy'.
Mr Szalay makes a passionate economic argument and stresses the benefit to the local economy. That was enough to win over Eastleigh council. They approved the controversial extension, in spite of objections from neighbouring councils in Southampton and Winchester, who were concerned by the polluting effects of more flight traffic in the congested airspace around the South Central region. of England.
Activists protest, claiming plans are 'unsustainable'
Airport Expansion Opposition, a group formed to oppose the expansion, has received more than £35,000 in donations to fund a legal process that, they hope, will subject Eastleigh Borough Council's decision to the "full scrutiny" of a judicial review. If the review is granted it will shed light on how the planning decision was made and consider the impact that the expansion of the Southampton Airport will have on the environment.
Airport Expansion Opposition, has protested that in the era of climate change the planet can ill afford such a 'huge increase' in emissions. Activists have picketed the airport with banners claiming that extra flight traffic will pump up to 370,000 extra tons of C02 into the atmosphere every year.
Richard Mould-Ryan, a spokesperson for the group said "The airport has greatly overstated the economic benefits of expansion, whilst hugely underplaying the environmental impact. He added that "the airport extension would "have far-reaching consequences for the climate"."We strongly believe that the council's decision was wrong both in the way it was taken and the arguments to justify it" .
The court's decision could have particular bearing on the future expansion of UK regional airports, who have long been accused by green activists of not taking their environmental obligations seriously. The legal challenge is based on a now-familiar complaint. It argues that the council's decision to approve the longer runway did not consider the environmental sustainability of the enterprise? The implication is that, in the quest for cash, the council is failing in their legal duty to consider the environmental downside?
Airport site local support
Meanwhile, Steve Szalay continues to focus on the economic benefits to the local community and points out that nearly 4,800 local people wrote to express their support for the plans "The runway extension is a key part of our plans for the future of the airport and will deliver significant economic and employment opportunities to Eastleigh and the Central South. "Unfortunately, this legal challenge activity will delay the creation of much-needed jobs at a time of high post-pandemic unemployment, including 265 job opportunities during the construction phase," he said.
If it goes to court, any legal challenge is expected to take at least six months to settle.