I wrote about the new British Airways offer earlier to get 50% off all long haul and 25% off short-haul tickets here. A lot of the things that are not supposed to be included are, such as vouchers like Companion vouchers and Lloyds upgrades. If you make a new cash booking and upgrade at the same time it is giving you the lower Avios price and the same to upgrade a booking.
To make a new booking and upgrade with Avios at the same time
Given the low prices for Avios upgrades now, you may want to add an upgrade to your cash booking as you make it. The advantage is that Premium Economy is often around the same price as the taxes and charges for a pure Avios redemption, so this way you still get the Avios and tier points from the cash part and it costs you less than booking all Avios or all cash usually.
To make a new booking and upgrade to get 50% off the Avios required you need to go to Book with Avios page and then select book and upgrade. You will then need to select the cabin that you want to upgrade FROM not to. So if you want to upgrade to Club World you will need to select Premium Economy.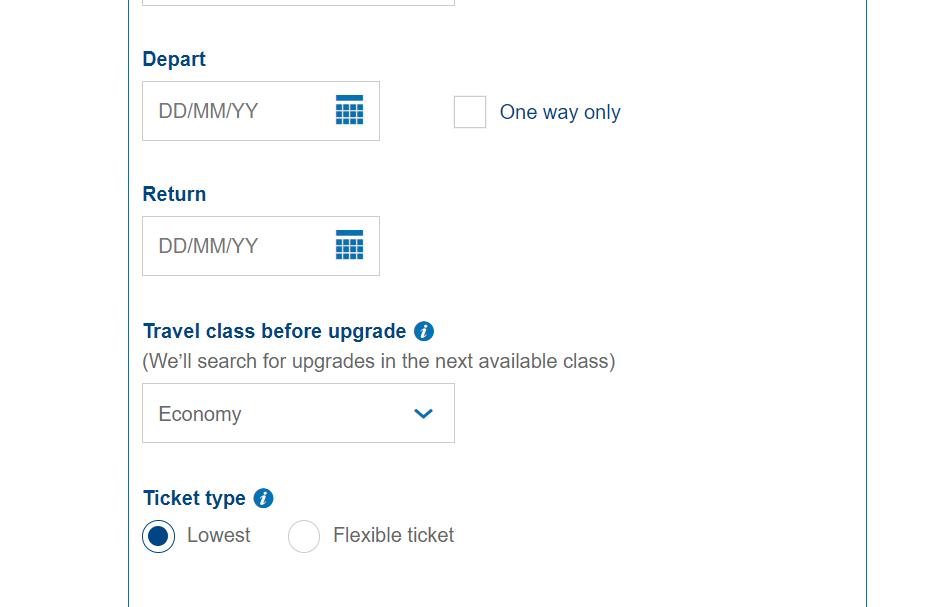 There will need to be Avios availability for the upgrade class. I would check first using SeatSpy to see what is available. You should then be shown the amount needed to upgrade with 50% off plus the price for the cash ticket you are upgrading. You don't even need to upgrade both legs if you don't want to. Some people may feel it is not with upgrading to First on a flight with the new Club Suite but when there is the old Club on the other leg, may want to just upgrade that leg for the extra room.
To upgrade an existing booking with Avios
Simply go to Manage my Booking for your existing flights and click on Upgrade and then select Avios to get a quote of the amount of Avios and cash needed.