Multiple airlines cancel US flights due to 5G threat but rollout paused
Last night Emirates joined a growing number of airlines cancelling flights to the US due to safety concerns over the introduction of 5G. Airlines are concerned that the introduction of 5G could interfere with critical systems such as the radio altimeter which tells the pilot the height of the aircraft from the ground as well as enabling the aircraft to auto-land in poor visibility. Emirates join Japan Airlines, Air India, & All Nippon Airways in cancelling most flights to the United States.
British Airways has also temporarily cancelled a small number of flights as well. The issue does not affect all US airports so BA will contact customers affected and try to book them on another flight or nearby route. They are also switching US flights to different aircraft types where possible.
The airline said "Safety is always our priority. We are monitoring the situation in the US closely and will continue to review our schedule in the next few hours. We're disappointed that some of our customers are facing potential disruption and will update them as soon as possible on any changes to their travel plans."
5G networks were due to start rolling out across the US today and had caused US airlines to issue warnings about threats to safety if it was used near airports. The phone networks insist that the technology is safe but the US equivalent of our CAA insists that is an issue and issued NOTAMs warning pilots. Subsequently, they have revised the guidance to say that they believe it will only affect certain aircraft due to the type of altimeters. These include the B777 and B787 which make up the bulk of many airline long-haul fleets.
In a letter to employees American Airlines Chief Operating Officer said,
"Not enough is known about the way 5G airwaves could potentially interfere with radio altimeter airwaves, and for that reason, the FAA has placed a number of operating restrictions on aircraft, including how and when we can fly into certain airports, particularly in inclement weather," We anticipate we'll experience delays, diversions, and cancelations that are well beyond our control."
US 5G Rollout paused near airports at the last minute
Yesterday both the main providers, Verizon and AT&T, said they would not turn on 5G antennas near airports, meaning around 500 antennas already constructed near airports would stay offline for the time being.
Why is 5G not a concern to aviation in the UK?
The radio frequencies currently used for 5G in the UK are similar to the ones we use for 4G services. In the UK we operate 5G on 3.4-3.6 GHz compared to 3.7-4.0 GHz in the US which is closer to the radio altimeter frequency of aircraft at 4.2Ghz.
New Curio Collection hotel by Hilton in Lisbon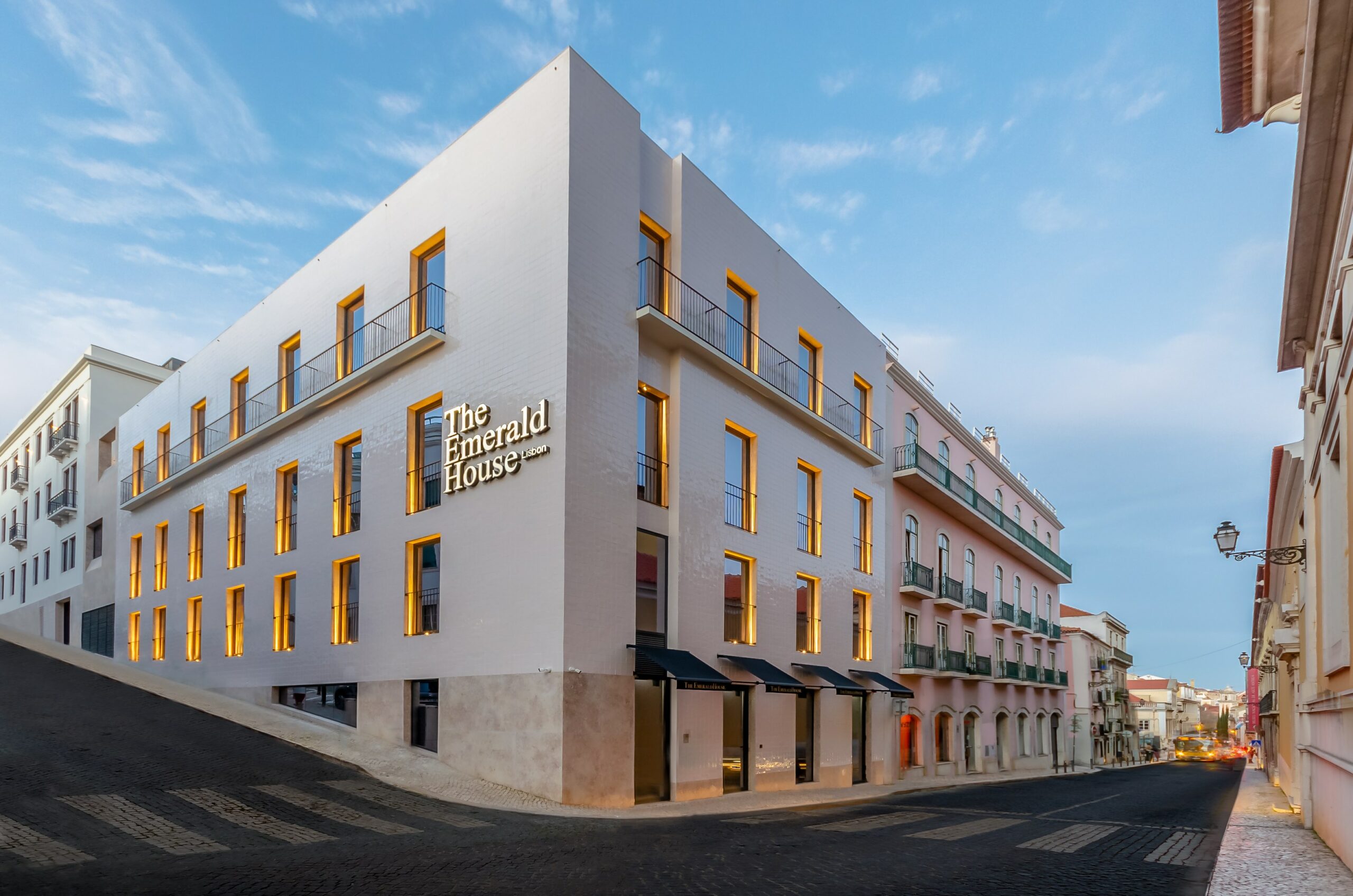 Lisbon is a great city, well worth a visit if you have not already done so. If you are a Hilton fan, there's a new hotel that has just opened. The Emerald House Lisbon, is the debut of Curio Collection by Hilton in the Portuguese capital. The 67-room property is nestled among the historic palaces and charming churches, with rooms having great views of the River Tagus and the city itself, perched across the seven hills that make up Lisbon.
The hotel is named after the street where it is situated, Rua das Janelas Verdes, which translates to "Street of Green Windows". The hotel is located in a restored building in a prime position, steeped in history and was once favoured by 18th century nobility. The ground floor, which was once a bakery, now serves a variety of breads and pastries. Several items that belonged to the previous residents of the building, such as an antique bathtub, tiles, and a sink have been kept and used as unique pieces of decoration in the hotel.
There are food and drink options on-site with contemporary Portuguese drinks and dishes at the hotel's restaurant, A Mesa, or the Five O'Clock Bar. A 24-hour, state-of-the-art fitness centre is also on hand for those wanting to stay active.
The Emerald House Lisbon is located next to the National Museum of Ancient Art, and only a short stroll to the upmarket neighbouring areas of Chiado and Baixa which offers impressive palaces, independent boutiques and a vibrant restaurant scene. The iconic Cais Do Sodre – known as 'Pink Street' – due to the unusual colour of its pavement – is a short walk from the hotel.
Nightly room rates start from a very reasonable £70 or Hilton Honors members can use around 34,000 points to stay.
You can find more information and book here.