Virgin LATAM partnership
Virgin Atlantic has announced a new codeshare agreement with LATAM Airlines offering customers the opportunity to fly seamlessly to the South American country of Brazil.
LATAM's new business class seats are pretty good. I have only done a short hop with them on their older business class long haul seats, but I thought they were pretty good in terms of food and service. You can read more here.
Customers booking through Virgin Atlantic are now able to travel from Heathrow direct to São Paulo as well as connecting onwards onto 12 domestic airports in Brazil including Rio de Janeiro, Salvador and Florianopolis. Customers travelling from São Paulo to London Heathrow will also have the option to smoothly connect onto Virgin Atlantic's rest of world destinations through Terminal 3 including Tel Aviv, Delhi and Hong Kong.
Juha Jarvinen, Chief Commercial Officer at Virgin Atlantic, commented:
"We're incredibly excited to launch this new codeshare partnership with LATAM Airlines.

"As we recover from the pandemic, partnerships are more important than ever, and we look forward to building on the incredibly successful interline relationship we have had in place for a number of years. We also see opportunities beyond Brazil and look forward to expanding our relationship even further to serve destinations throughout South America including Peru and Colombia.

"This new partnership aims to respond to the large, fast-growing demand for leisure travellers looking to enjoy new experiences after a challenging 20 months. We know there is pent up demand for long-haul travel and we look forward to welcoming customers onboard on their way to exploring these exciting and vibrant Brazilian cities

"As global economies gradually recover from the impact of the pandemic, we also expect to capture demand from corporate travel heading to São Paulo, the commercial capital of Brazil as well as other key business hubs in South America."
This means you can fly direct to São Paulo, from London Heathrow on LATAM Airlines on a Virgin codeshare which you will earn Virgin points on. You can then connect on domestically to Rio de Janeiro (GIG), Porto Alegre (POA), Belo Horizonte (CNF), Brasilia (BSB), Curitiba (CWB), Goiania (GYN), Recife (REC), Salvador (SSA), Florianopolis (FLN), Fortaleza (FOR), Vitoria (VIX) and Londrina (LDB)
 Shangri-La devalues Golden Circle scheme
Although I'm guessing not that many TLFL readers have been using Shangri-La much recently given they are mainly based in Asia, I am sure many of you still have the Jade Membership from when American Express Platinum used to include it as part of their perks.
On 28 April 2022 Shangri-la will be introducing a new scheme that changes several aspects of the program for the worse. The new scheme will simply be called The Circle.
Here is a summary of what the Circle will offer: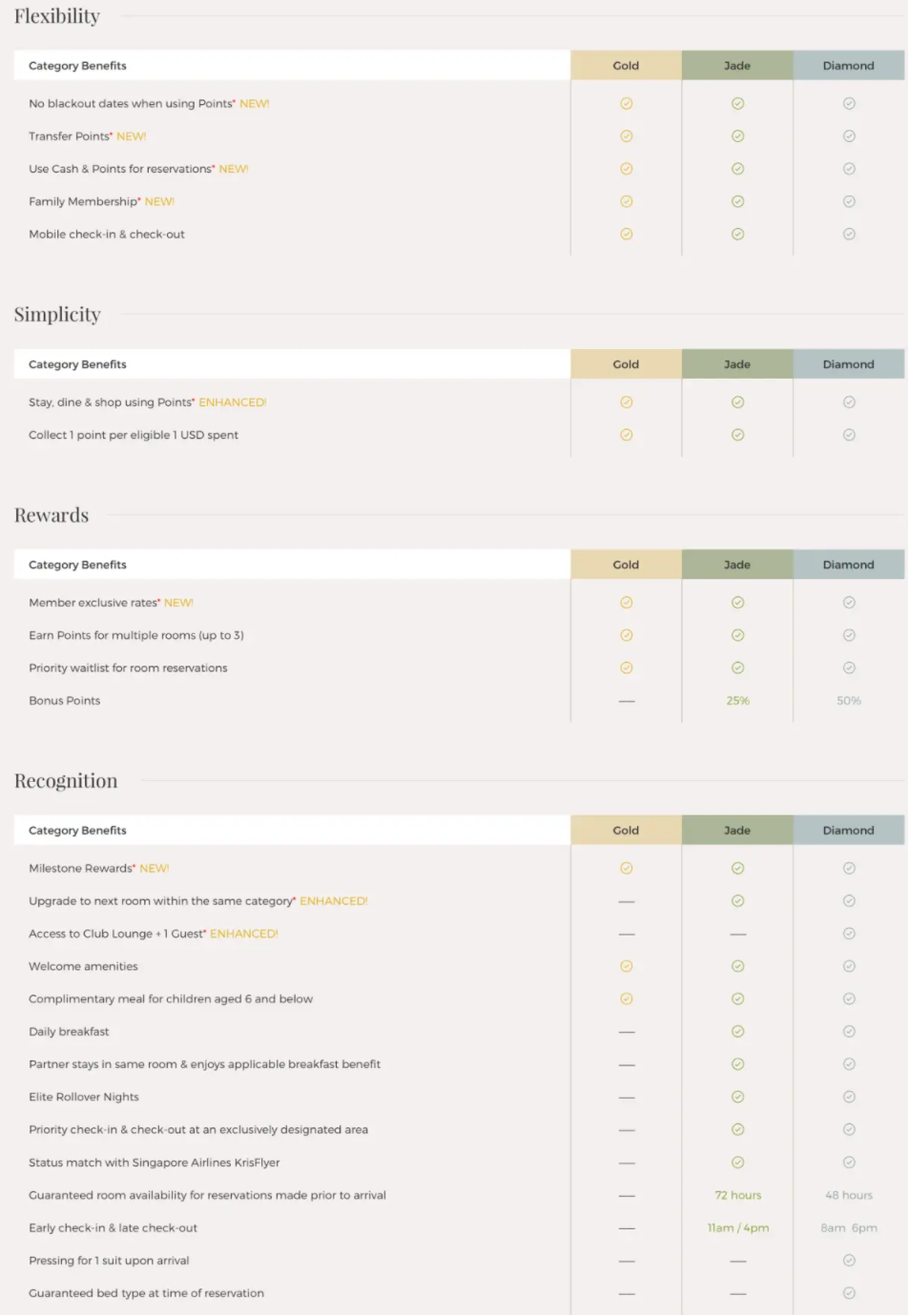 The biggest change is joining most other hotel loyalty schemes in moving to completely dynamic hotel awards. The dining awards will move to this same valuation requiring 1,500 points instead of 1,000 for a $100 voucher which is obviously a significant devolution.
There will be no more award charts, instead, members can redeem for award nights at every room type at 15 points per USD. This is better in terms of flexibility but not in terms of value for your points. You can pay for your room partially with points or entirely with points. In some ways, this makes it easier if you don't stay that often as at least you can burn points straight away for a small discount rather than having to save up.
From April you will now get points back as a percentage of how much you spent:
Gold (entry level) = 6.7% back
Jade = 8.3% back
Diamond = 10% back
You also earn these rates on dining and shopping with Shangri-La which means you can get status without staying as much. The other change is that you can't get status on the number of stays anymore after 28 April but now you will earn status on the nights stayed or Circle points earned.
Jade requires 20 nights or 6,000 points ($6000)
Diamond 50 nights or 15,000 points ($15,000).
So if you are sitting on some points you may wish to burn them now rather than wait for the new scheme.
You can find more details on the Shangri-La Circle scheme here.
HT: US Loyalty Lobby