New Avios subsciption service
I'm not sure if they are planning to announce this next week, but over the weekend I noticed a new Avios subscription service on ba.com
You can subscribe monthly or annually. The longer or larger your subscription, the more you'll save. And every yearly subscription gets two months free.
Here are the yearly options:

And the monthly options: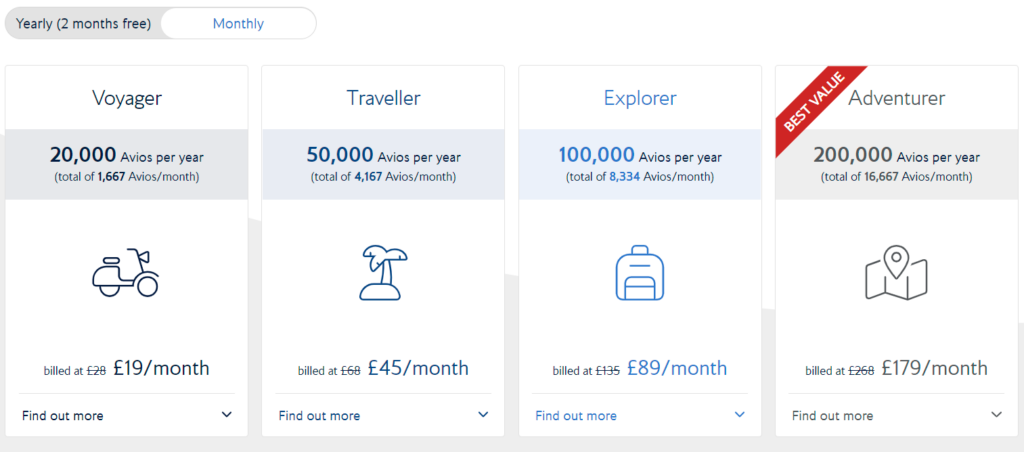 When opting in for a Yearly Plan, you pay once when you take out the plan. When opting in for a Monthly Plan, the Subscriber will pay each month throughout the duration of their Subscription. The first payment will be at the time of opting in, and subsequent payments will be on the same day or as close to the same day in the following months, e.g., first payment on 1st October, second payment on 1st November and so on.
For Monthly Plans, the minimum term is three months and for Yearly Plans, the minimum term is 12 months. You can cancel the order within 14 days of opting in for theSubscription, providing your account balance is sufficient to remove the previously credited Avios.
You need to be careful as the Subscription will automatically renew after 12 months, unless cancelled.
The Subscriber can buy a maximum of 200,000 Avios in any one calendar year via Subscription. This is in addition to the 200,000 avios allowance through 'Buy Avios'.
So is this a good deal? The usual BA buy Avios bonus is 50% which would allow you to buy 100,000 Avios for £1135. This is calculated based on buying 70,000 as they are only available in 10k increments and getting a 50% bonus. On the monthly plan 100,000 Avios works out at £1068, and on the yearly plan it costs £899. So therefore, it does work out cheaper than purely buying them and you are guaranteed the rate, unlike bonuses which can change all the time. However, generally I would advise looking at other ways to earn Avios that cost very little such as credit card bonuses and online shopping before you commit.
I would also caution that it only drip feeds the Avios which is no good if you want to buy something immediately.
If you are struggling to access the ba.com Buy Avios website which has had some issues, try clearing your cache first. If not another browser will usually fix it. It works for me on Edge but on Chrome it's doesn't load first time.
You can find out more on this page.
British Airways remove Cityflyer routes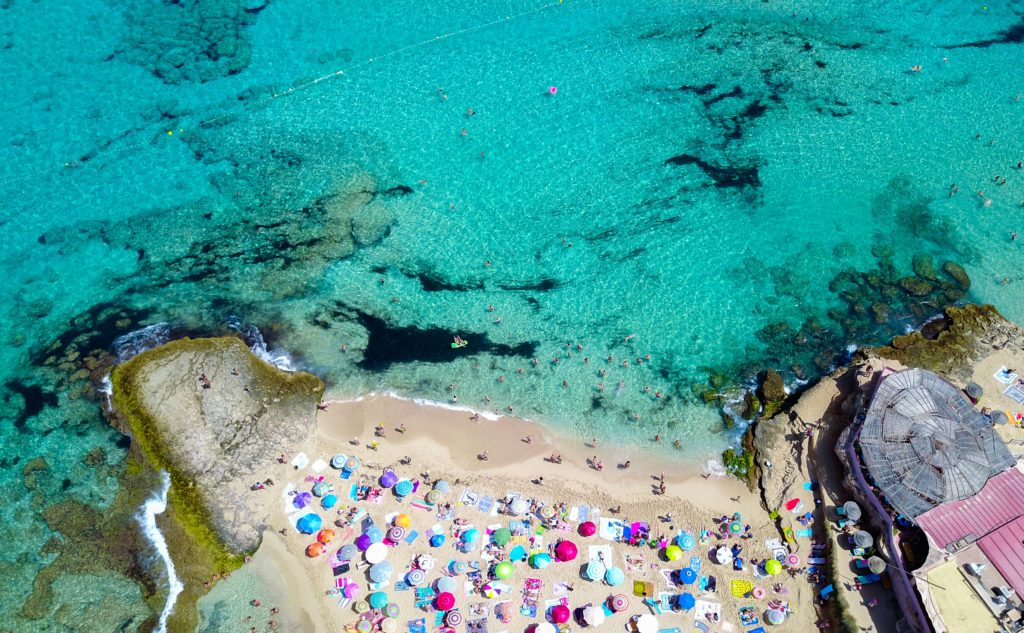 With the downturn in business travel, BA has been trialling more regional routes with its Cityflyer fleet of Embraers.
The issue with some of the routes only flying at weekends is that it means you have to go for a minimum of 6-7 days which doesn't suit some routes particularly well.
British Airways will suspend 3 of their summer seasonal routes from Southampton to Ibiza, Nice and Florence and they will not return for summer 2023. These only started this year, so it's a shame to see them pulled so early. From London City BA has suspended flights to Milan and Menorca.
Lufthansa bans AirTags?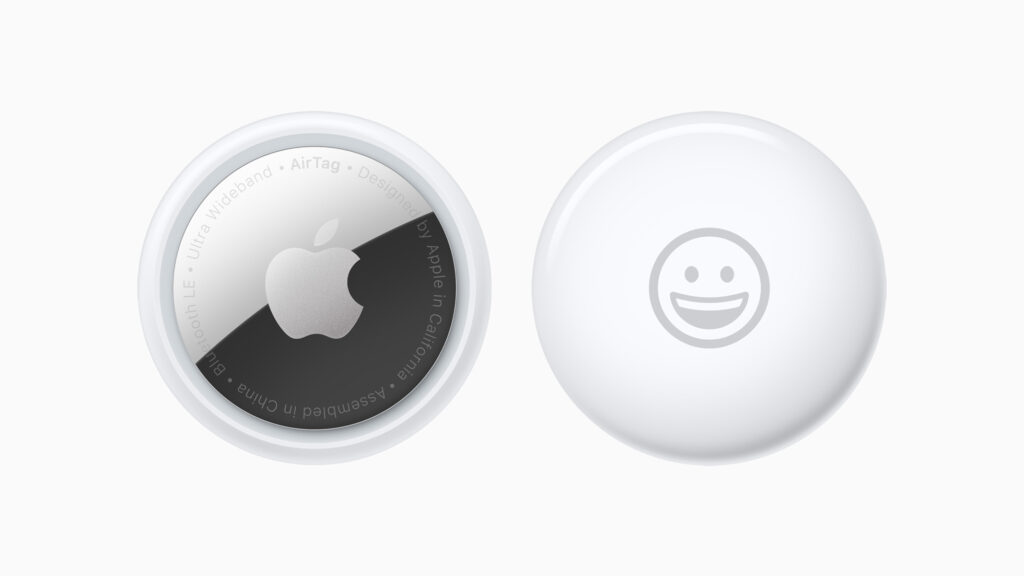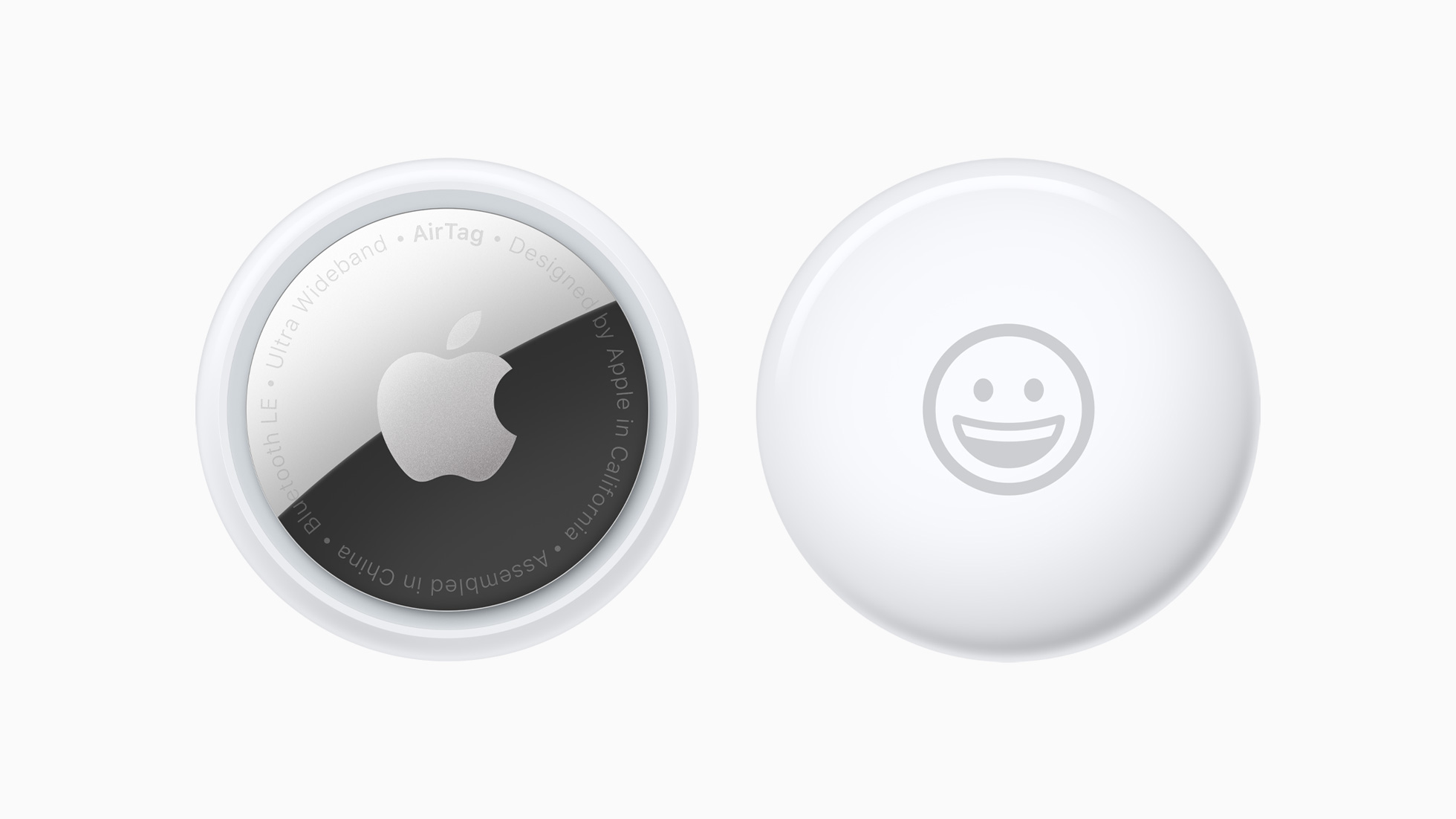 Various stories emerged yesterday about Lufthansa banning AirTags. It is still not entirely clear what their policy is as they reportedly told one journalist there was no change to their policy. However, in the German media they supplied this quote,
According to the dangerous goods regulations of the international civil aviation organization ICAO, all portable electronic devices (PEDs), & thus also air tags, must remain deactivated during the flight.
If your Airtag is off there is zero point using it on a flight. Unlike older trackers it does not have the capacity to be turned on and off remotely.
AirTags are an unusual item as they are being lumped in with laptops and iPads when they work in a very different way. Technically, Lufthansa is probably correct. However, an Air Tag works on a watch battery, so there is not a fire risk like there would be with some larger lithium batteries. Also, it works with Bluetooth which is safe to use on an aircraft. In fact, many modern aircraft are being delivered with the ability for passengers to connect their own devices via Bluetooth, so they can't claim that it is a risk.
Given Lufthansa's terrible performance with lost luggage, I suspect it's not in their interests to turn a blind eye or interpret the rules with common sense like most other airlines. Constant tweets of pictures of AirTags showing the location of "lost luggage" is probably tiresome for them. And let's face it Lufthansa don't exactly have the best reputation for being customer-friendly either.
The main issue is that the overarching legislation is hopelessly out of date (remember when you have to stow iPads for take-off and landing as they classed them as a laptop). So until it clarifies to say AirTags are not a PED, then they will open to interpretation.
I have always used some form of luggage tracker and have been very pleased with my AirTags. Fortunately, at the moment this appears to be isolated so I plan to keep using mine.