Bali reopening in July for tourism – but only domestic
Bali has started to look towards reopening, although initially only for locals. Bali seems to have contained COVID-19 due to a well-defined leadership structure that self-policed things like wearing masks and banned gatherings. Local businesses can start reopening from 1 July including tourist businesses. However, it is not clear when international visitors will be welcome again. As yet a timetable for the resumption of flights from South East Asia where the outbreak is relatively under control, has yet to be decided. Currently, Indonesia's government are suggesting that they would be accepting foreign tourists from October 2020, but this is not yet confirmed.
This is another good example for the Qatar 5,000 mile offer, where you could book to somewhere else in Asia and then change to Bali if it reopens in time or book to Bali and then if it fails to reopen, go somewhere else in Asia.
Anantara luxury hotels selling vouchers with 30% discount
One of the best ways to make a saving on a future holiday without any date commitment is by buying a discounted hotel voucher. Anantara hotels are a luxury hotel group with a focus on well-being. They have resorts in many parts of the world including a fairly new resort in Algrave, Portugal if you don't fancy long haul.
Anantara are selling gift vouchers with 30% off until 28 June 2020. The rules of the promotion are:
The gift card will automatically receive 30% extra value
You must use your gift card for a stay within 12 months
Only the recipient of the gift card can use it, so it's non-transferrable
Gift cards need to be purchased with a Mastercard or Visa
Each gift card can have a value of up to $5,000
Gift cards can be purchased in USD or THB, for hotels with different currencies, the gift card will be converted to local currency at the hotel's official exchange rate of the day
Gift cards can be used at all participating Anantara and Avani hotels and resorts
Electronic gift cards can only be used once, towards a single transaction
Given that you can only use the gift card once, I would get some lower denominations rather than one big one.
You can buy the gift cards here.
There is also a separate offer for up to 25% off + free Cancellation for Anantara Hotels in Thailand, Sri Lanka and UAE. Use the Promo code: LOCALS
T&C:
– Booking period: now – 31st December 2020
– Stay period: 6th June 2020 – 31st December 2020
You can find the offer page here.
HT: OMAAT
Triple dip with American Express Platinum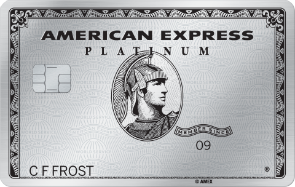 By now you will probably have seen the lastest Amex Platinum offer. To be honest, it's about time. Given the £575 fee for benefits that you will not be able to use for around 6 months, I think they need to seriously up their game to retain people. The latest offer in effect gives you £100 to spend free at at select shops:
Waitrose
Harvey Nicholls
Apple (online)
Marks and Spencer
Deliveroo
You need to spend by 27 August and you get 100% statement credit back onto your card up to a maximum of £100. It does not apply to supplementary cards even though initially some people managed it.
This means that you will get:
£100 free spending
200 American Express Membership Reward points if you spend the full amount before the double points ends on 20 July
Plus if you shop through the BA e- store you could also get

Apple 300 Avios
Harvey Nichols 1200 Avios – If you buy today 1 June or 600 after
Marks and Spencer 300 Avios if bought before 29 June
NOTE: UK FCO advice still advises against all but essential travel and is not allowed under the current regulations. Until this is removed, most travel insurance will not cover you at all. If you are planning on buying new travel insurance, you should also be aware that many new policies will not cover illness with COVID-19.