British Airways requires face masks
BA has been pretty slow to release details of how it plans to keep customers safe as flights start to ramp up over the summer. Most airlines such as Qatar have released detailed press releases about what they will do to keep customers safe and how onboard service will change. In contrast, unless you are actually due to fly with BA, they have remained tight-lipped. We are expecting BA to release a statement in the next few days but in the meantime passengers flying have been receiving text messages.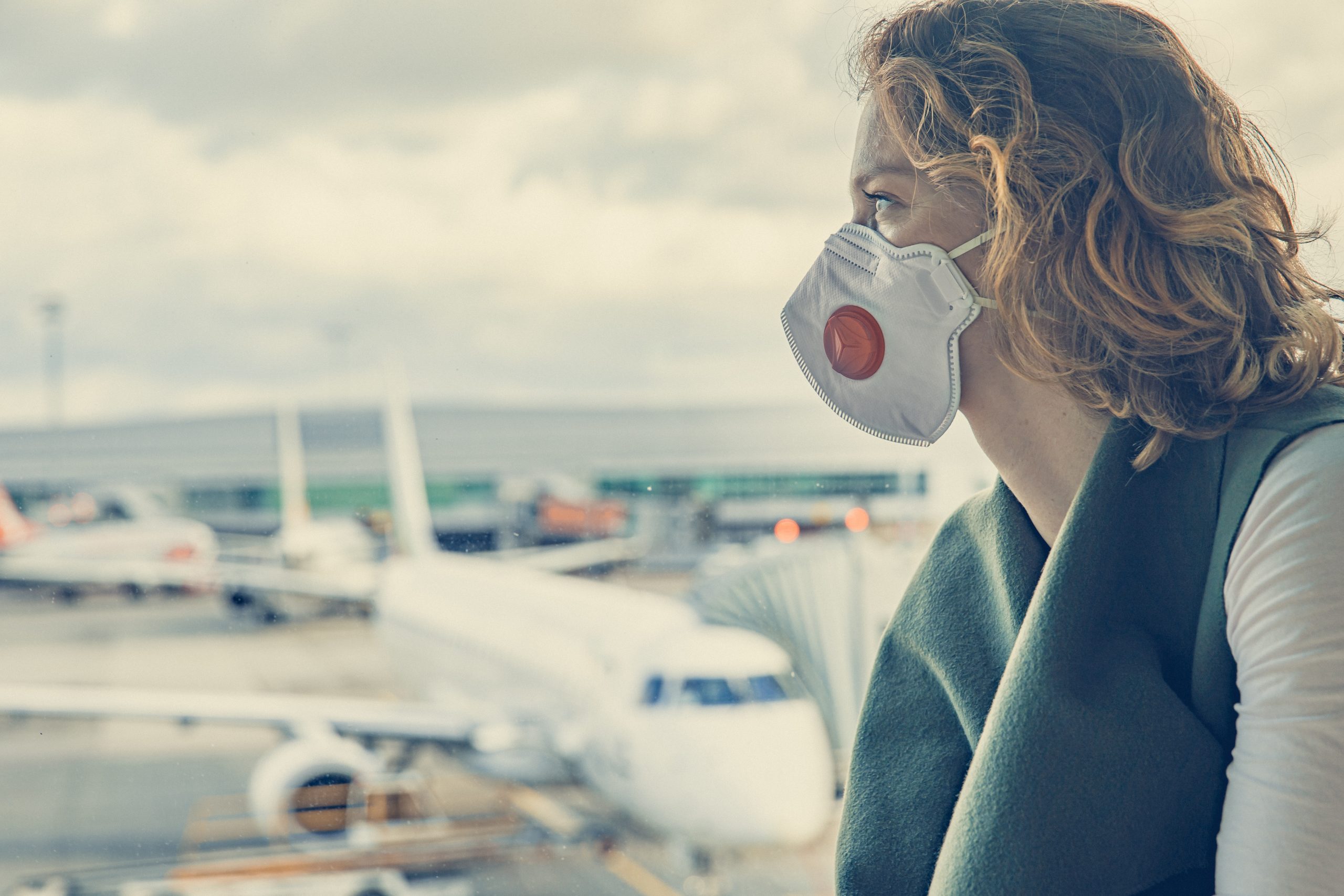 The message states
"Throughout your upcoming journey with us, we ask all customers to wear a face mask at all times in the airport and onboard. As a guide, a face mask could last up to 4 hours, so please make sure that you bring enough for the duration of your trip."
Hopefully, the update we receive involves some good news on the food and drink front since at the moment all you get is a sandwich, snacks, and a soft drink even in business or first class. Ultra-long flights are also getting pizza (the economy one).
Greece does a u-turn – UK residents CAN go to Greece BUT with a catch

Last week we reported that although Greece was due to reopen international travel in July, that the UK had been put on a list of countries that would not be allowed to enter. Fortunately, it seems that there was a change of heart and the official government statement confirms this. It states that there will be a Bridge phase from 15 June to 30 June where international flights are allowed into Athens and Thessaloniki airports.
If your travel originated from an airport NOT in the EASA affected area list, then you are only subject to random tests upon arrival.
If you originate from an airport on the EASA affected area list, then you will be tested upon arrival. Most UK airports are. An overnight stay at a designated hotel is required. If the test is negative then the passenger self-quarantines for 7 days. If the test is positive, the passenger is quarantined under supervision for 14 days.
Here is the list of UK airports on the EASA affected area list:
Birmingham
Doncaster Sheffield
East Midlands
Gatwick
Glasgow
Heathrow
Leeds Bradford
Liverpool John Lennon
London City
Luton
Manchester Airport
Newcastle International
Stansted
From 1 July onwards International flights are allowed into all airports in Greece and visitors are subject to random tests upon arrival. Additional restrictions regarding certain countries will be announced at a later date. So we don't know if the UK will still be subject to a 7-day quarantine or not.
If you are planning on flying this summer the EASA (European Aviation Safety) annex could be useful in terms of which are the areas safest to fly to as it lists areas with high COVID cases.
NOTE: UK FCO advice still advises against all but essential travel and is not allowed under the current regulations. Until this is removed, most travel insurance will not cover you at all. If you are planning on buying new travel insurance, you should also be aware that many new policies will not cover illness with COVID-19.
Should we be suspicious about Virgin Atlantic redemptions disappearing?

If you have a Virgin Flying Club account you may be aware that it is not been possible to log in this week. Since the 24 May, there have been issues with the website, redemptions not showing up online if you could log in, and even by phone agents were unable to book some redemptions. All of if this has led a lot of people to add 2 and 2 together and potentially get 5. So should we be worried? Well, ultimately there is not much you can do if you can't log in. You can try and spend your miles by phone and hope they can book it. But even then if they went bust, there's no guarantee that it would be honoured. You can have a read of our article about what to do with your Virgin miles if you are concerned in this article.
Virgin has been struggling financially and has initially was turned down by the government. Richard Branson initially invested $250 million of his own money in the Virgin Group as well as more recently selling up to $400 million of shares in Virgin Galactic to pump more money in. They have been actively seeking private investors but there is still help that the government may be able to help them with their new Project Birch scheme which says they will help "in exceptional circumstances, where a viable company has exhausted all options and its failure would disproportionately harm the economy, we may consider support on a 'last resort' basis". Jaguar Land Rover is already being considered, so there is hope for Virgin yet if they fail to secure private investment.
Virgin was contacted by blog TPG and they denied there was anything more sinister going on. They told them that it should be up and running again this coming week and,
"We're currently experiencing technical issues with some of our systems, and are aware our Flying Club website is currently unavailable", Virgin Atlantic said in a statement. "Our teams are working hard to rectify the issue, so we can get the site back up as soon as possible. We apologise to our members for any inconvenience caused".
You can still search for availability online but I would take that with a pinch of salt unless you have it confirmed by phone or the site is back working properly.