Business class from £944
There are more good business class deals out of Paris some of which are valid for travel up to this time next year, when hopefully travel restrictions will be a lot simpler!
Here are the best deals from Paris:
Dubai
Bangkok
Phuket
Hong Kong
Singapore
New York
Hyatt acquires Secrets, Dreams and more all-inclusive hotels with the purchase of Apple Leisure

Not that long ago Marriott started adding all-inclusive options to its portfolio such as the acquisition of Elegant Hotels in the Caribbean. Now Hyatt appears to be following with their announcement that Hyatt has entered into a definitive agreement to acquire Apple Leisure Group. The sale is anticipated to close in the fourth quarter of 2021.
ALG's resort brand management p provides management services to the largest portfolio of luxury all-inclusive resorts in the Americas including well-known brands Secrets® Resorts & Spa, Dreams® Resorts & Spas, Breathless® Resorts & Spas and Zoëtry® Wellness & Spa Resorts as well as Alua® Hotels & Resorts brand, which is expanding in European leisure destinations.
The purchase will expand Hyatt's presence in luxury leisure travel which is all-important in the post-Covid travel period and immediately add approximately 100 hotels and a pipeline of 24 more  in Europe and the Americas to its portfolio. Following completion, Hyatt will offer the largest portfolio of luxury all-inclusive resorts in the world, will double its global resort footprint, will be the largest operator of luxury hotels in Mexico and the Caribbean, and will expand its European footprint by 60 percent. This is good news for those that are Hyatt loyalists as within Europe there is far less selection currently than elsewhere in the world for Hyatts.
The purchase also includes The Unlimited Vacation Club by AMR™ Collection which is a travel club whose participants get guaranteed preferred rates, free stays and benefits at AMR™ Collection properties in Mexico, the Caribbean and Central America, with nearly 60 resorts. Hyatt foresees this encompassing some of the existing Hyatt properties to make it a much larger selection. The club is somewhat like a timeshare scheme except without actually having a property. There are numerous complaints about it online, so I'm surprised to see Hyatt getting involved with something like this. But then again Marriott also do timeshares so let's hope Hyatt's management of the UVC improves matters.
Italy taken off FCDO warning list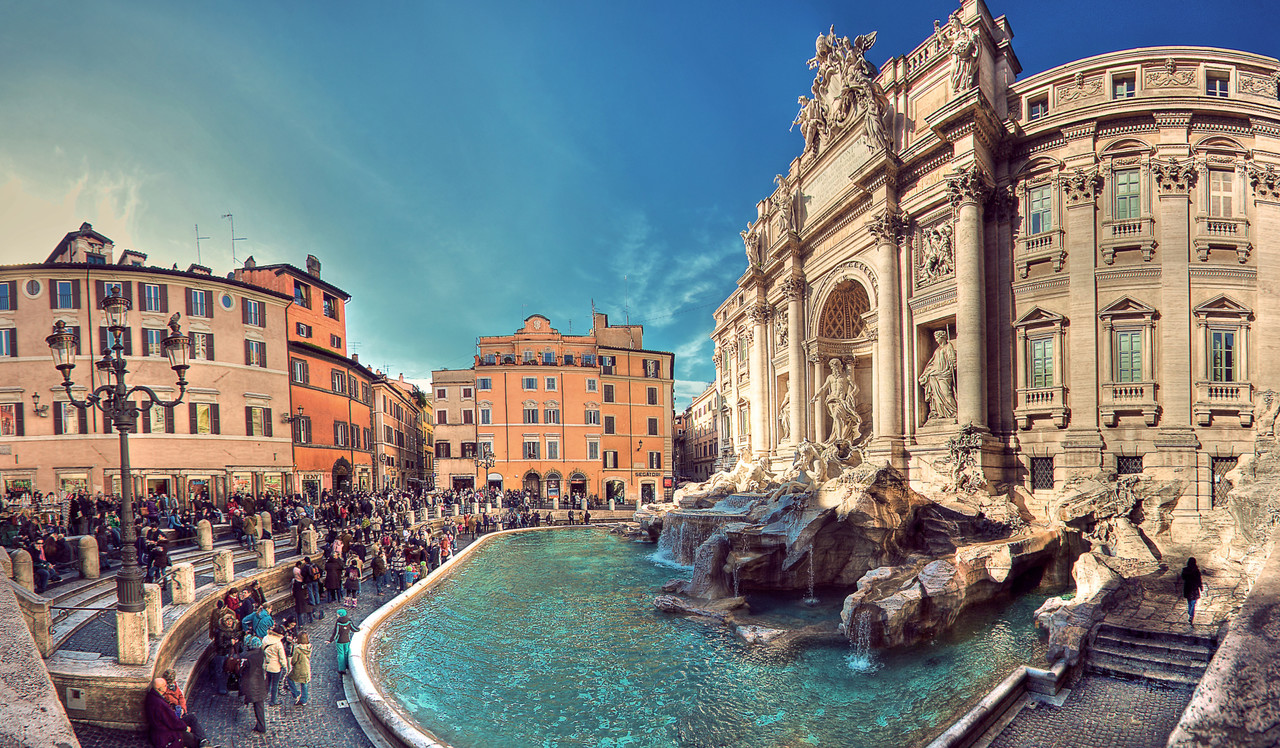 Italy and India are the latest countries taken off the FCDO warning list. Both countries are on the amber list currently but this doesn't help UK travellers who must still quarantine for 5 days when entering Italy even if they are double vaccinated.
For countries on the FCDO warning list against all but essential travel, you can still visit them if they are amber but you will most likely require specialist insurance as most companies won't cover this situation. Staysure offer an add-on policy for European countries.
If you need insurance for amber countries or against FCDO and government travel advisories, battleface* is one of the largest providers. They also offer Covid-19 cover for medical expenses cover for travellers up to a maximum age of 59. You can find more information and check prices here.
*battleface is provided by Tangiers Insurance Services Limited, a UK insurance intermediary authorised and regulated by the Financial Conduct Authority, Tangiers Underwriting Services SRL, a Belgian mandated underwriter registered with the Authority of Financial Markets and Services and battleface Insurance Services LLC, a US licensed insurance producer. The details provided on this webpage are for information only. Always read the description of cover contained within your policy to ensure it is suitable for your needs.