Malaysia Airlines sale
Malaysia sales used to be a source of some good deals from London on OneWorld but recently they have been very expensive. This may be to do with a lack of capacity on the route now that they have introduced A350s instead of the previous A380s. The current sale is no exception but it does have one reasonably priced deal to Perth. At £2895 it is not exactly cheap but for oneworld, this is the cheapest price you are likely to see to Perth from the UK any time soon!
Malaysia does have a good business class product on the A350 so you would be travelling in comfort plus of course, you would get Avios and tier points.
The best sale prices are:
Adelaide £2925
Perth £2895
You need to book before 21 July 2019 for travel 1 August 2019 to 30 June 2020. You can find the Malaysia Airlines page here.
BA A350-1000 takes flight
The BA A350 is due to land at Heathrow on 26 July and enter service in early August. It has now made its maiden flight at the Airbus facility on Monday where it flew for around 6 hours at an altitude of up to 41,000ft as well as low-level manoeuvres.
It will run on short-haul routes for crew training before starting on long haul in October. The routes will be:
Toronto from 1 October
BA93 London to Toronto departing 13:05 arriving 15:55
BA92 Toronto to London departing 18:30 arriving 06:40 (+1 day)
Dubai Flight from 8 October
BA107 London to Dubai departing 12:45 arriving 23:00
BA106 Dubai to London departing 01:30 arriving 06:15
Tel Aviv from 1 December 2019
BA163 London to Tel Aviv departing 20:55 arriving 03:40 (+1 day)
BA162 Tel Aviv to London departing 06:15 arriving 09:40
Bangalore from January 1 2020
BA119 London to Bangalore departing 13:45 arriving 05:00 (+1 day)
BA118 Bangalore to London departing 07:00 arriving 12:40
TLFL plans to cover it all – the arrival in London, the first short haul flights and Paul will test out one of the first long haul flights to Toronto as well. Watch this space!.
Abu Dhabi Grand Prix offer
Every year Secret Escapes does a Grand Prix offer which usually works out slightly cheaper than booking it yourself plus of course it makes it all a bit easier as a package. Secret Escapes is a members-only website with hand-picked hotels, holidays and exclusive offers. They guarantee to offer the best rates online during a sale. Every week they run up to 140 short 'flash sales' lasting around ten days each. It is free to join and if you use this link to sign up you will receive £15 credit off your first booking.
The hotel is the five-star Grand Millennium Al Wahda which is located in the city centre, a short distance from Abu Dhabi's popular attractions and beaches. It features:
A range of dining options: local delicacies and signature dishes from the buffet at Al Wahda Lounge Restaurant; burgers at Porters – an English-style pub; or saj and shisha at Sky Lounge Thirty One. There's also an authentic Asian restaurant, complete with karaoke.
The wellness facilities offer Jacuzzi, sauna and steam room, or a massage from the extensive treatment menu. You can enjoy city views from the state-of-the-art gym, and there's an outdoor pool up on the roof for a cooling dip.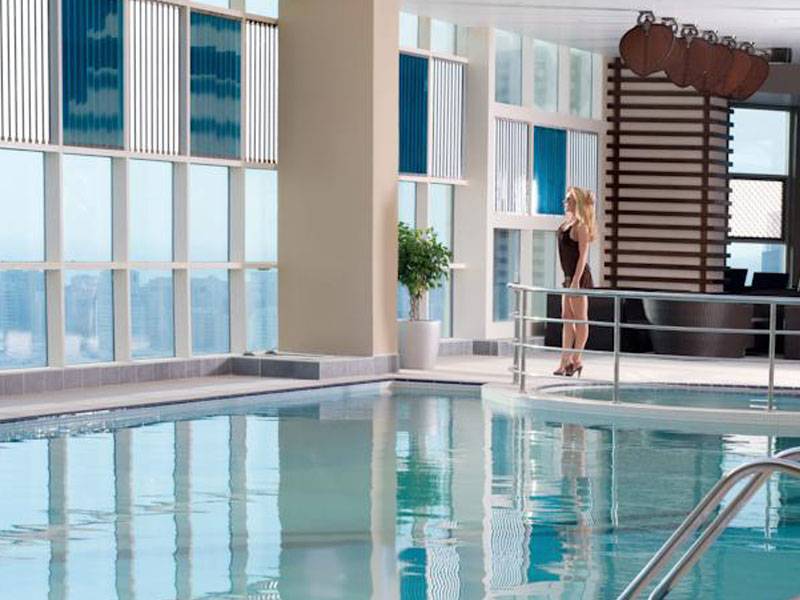 General Admission tickets offer access to the circuit's most iconic landmark, Abu Dhabi Hill – an open grass area that affords a view all the way from turn 2 to turn 6, as well as along the circuit's longest straight, which is ripe for opportunities to overtake. General Admission ticket-holders receive access to all entertainment areas in the circuit, including Yas Marina Yacht Club and the F1 Village, plus access to the After Race Concert on days that their tickets cover. Previous years' acts include the likes of Sam Smith, Calvin Harris and P!NK.
The offer is for a Superior room, three nights (half board) – with two-day Abu Dhabi Hill tickets to the F1 Abu Dhabi Grand Prix 2019 From £1,279 per person based on 2 people for 3 nights departing on 29 November. You can just pay a deposit from £256 per person.
The offer includes:
Three nights in a Superior room
Half-board basis
Two-day Abu Dhabi Hill tickets to the F1 Abu Dhabi Grand Prix 2019
Etihad race pack (official merchandise)
Access to the after-race concerts
Ferrari World Pass per person
Return flights are included from your selected departure airport to Abu Dhabi, UAE
This holiday is by Etihad Holidays
You can find Secret Escapes here.