BA's flying of the future
To celebrate its centenary British Airways is launching BA 2119: Flight of the Future, a first-of-its-kind exhibition looking ahead to the next 100 years of flying and imagining what that may look like.
The exhibition will be open throughout August, British Airways' birthday month, and is based on in-depth global research commissioned by the airline to identify what aviation could look like in 20 years, 40 years, 60 years and beyond.
BA 2119: Flight of the Future, in collaboration with the Royal College of Art, seeks to push the boundaries of imagination and explore how future generations will circumvent the globe in a world of advanced jet propulsion, hyper-personalisation, automation, AI, modular transport, sustainability, health and entertainment.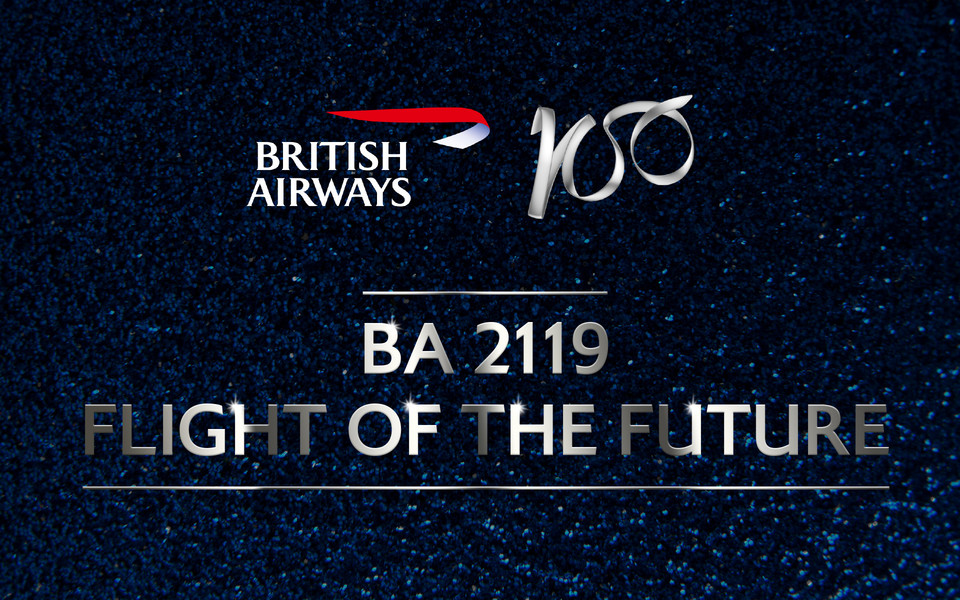 Set to take place at Saatchi Gallery in London, forty postgraduate students from the Royal College of Art have been working on the project to imagine the future of flight in both digital and physical form. Exploring trends and drivers from the research commissioned by British Airways through respected insights organisation, Foresight Factory, the students are looking at the future through three lenses; aircraft, experience and people. The exhibition acknowledges that the desire and ability to travel is set to grow and focuses on sustainability and technology to drive change.
Alongside the installations will be a one-of-a-kind, full motion, virtual reality experience charting the history of flying and looking forward to the future for visitors who purchase tickets in advance. The tickets cost £20 per person.
Named Fly, it is an interactive, full motion, multisensory experience that traces humankind's relationship to flying. Built by award winning VR creators and an Oscar-winning practical effects team, Fly enables visitors to become a time-travelling pilot, from the earliest imaginings of Leonard da Vinci and his ornithopter, to the Wright Brothers' success on Kitty Beach, to that first inaugural passenger flight to Paris. Users will experience Concorde, the brand new A350 and the imagined flight of the future. The main Fly experience is set on a large motion platform.
Alex Cruz, British Airways Chairman and CEO, said: "To mark our centenary, we've been reflecting on our past and thanking our customers for making us the airline we are today. It's down to our customers' sense of adventure and desire to travel that we've grown from that first flight to Paris in August 1919 to the airline we are today.

"And we want to take them with us as we look forward to the next 100 years. Our BA 2119: Flight of the Future exhibition explores what the customer experience of the future will look like, pushing the boundaries of imagination and exploring how we, and future generations, will travel the globe."
The installations and virtual reality experience will be on display at Saatchi Gallery from August 1 to August 26, 2019. Entry to the exhibition is free but tickets for the virtual reality experience can be purchased from www.ba.com/ba2119 .
For the launch of the exhibition, the airline is inviting leading futurists, designers and aviation specialists to join Chairman and CEO, Alex Cruz, for a panel discussion to explore the travel experience over the next 100 years.
Opodo flight discount

If you are planning on booking any flights to the US you may want to get a little extra discount by using online travel agent Opodo. They have a discount available for flight to the USA. Here are the details:
Use code: USASALE
Dates: 03/07 – 08/07
Discount:

£35 off Flight bookings to the United States
£110 off Flight+Hotel bookings to the United States
You can find the relevant Opodo page here.
No 1 Lounges discount
If you were thinking of buying lounge access for your next trip, there is a good discount offer from No 1 lounges. I also think it makes a nice gift for someone that wouldn't normally have lounge access.
There is a promotional code for bookings up to the end of September 2019 when booked by 14 July. Use the promotional code SUPERSUMMER to get up to 40% off a booking at any of their lounges. This includes the range of lounges such as No 1 Lounges, Clubrooms, The House and Mylounge.
No1 Lounges entry includes: fully tended bars | seasonal fresh food | self-service food from pantry table | hot dish from the kitchen | selection of drinks from the bar
Clubroom entry includes: hosted table service | hot seasonal dishes freshly prepared | cold dishes | beers | Veuve-Cliquot or Moët champagne | wines | spirits | tranquil space to relax
I would recommend paying the extra for the Clubrooms from my experiences as No 1 Lounges can be very busy. You can read my reviews of some of the No 1 and Clubrooms here.
You can book via the special promotions page here.
New Hilton Garden Inn Heathrow hotel opens attached to Terminal 2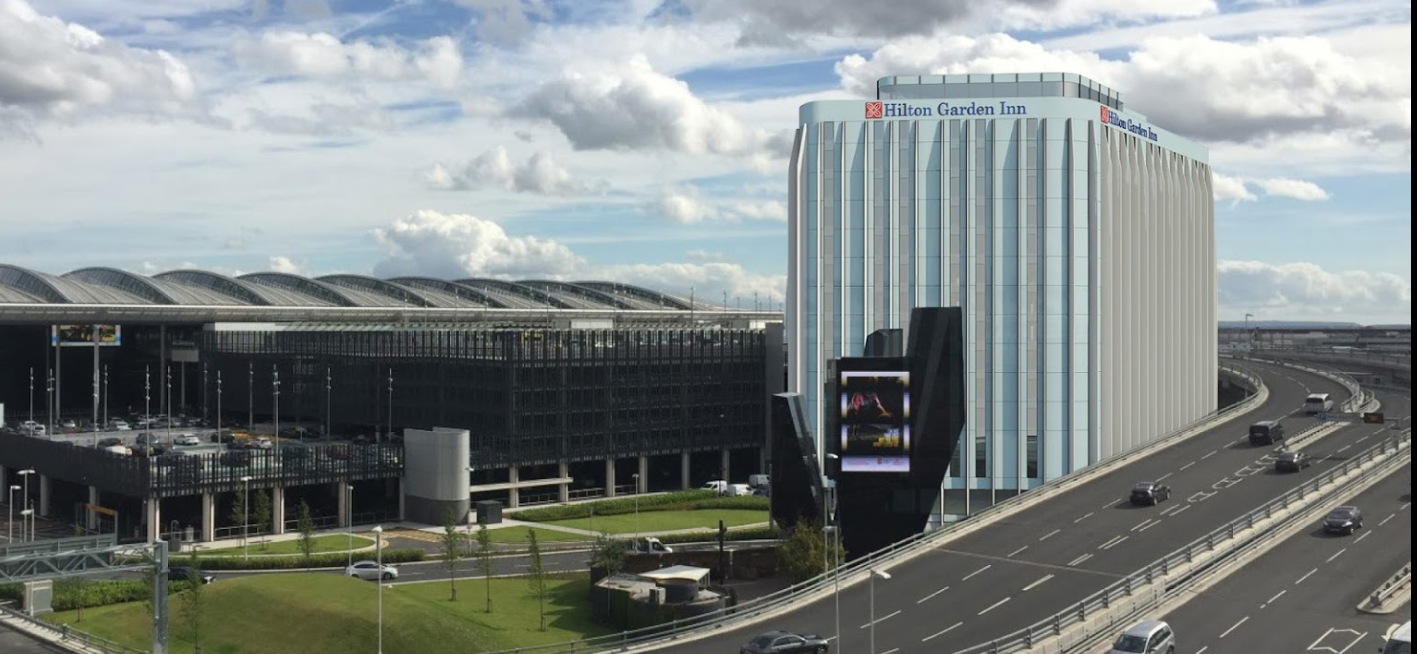 If you want to stay at Heathrow on site, there are very limited options. The most options are rather oddly at Terminal 4 which is not particularly handy for Terminal 5. Now a new hotel has opened this week, if a bit late, attached to Terminal 2 and by Terminal 3. As well as being useful for T2 & 3, this could be an alternative to the Sofitel T5.
The HGI is perfect if you don't want a bus transfer but don't mind a short journey on the Heathrow Express to save money on the rather pricey Sofitel. It will just be a five-minute free ride on the Heathrow Express which runs every 15 minutes usually.
The hotel is a Hilton Garden Inn which for me is usually a step below a Hilton but above a Hampton Inn. They tend to be modern and functional but with decent facilities. The hotel features a business centre, gym, rooftop bar (not clear if this is open yet) and restaurant. Certain rooms offer the avgeeks' dream – a runway view!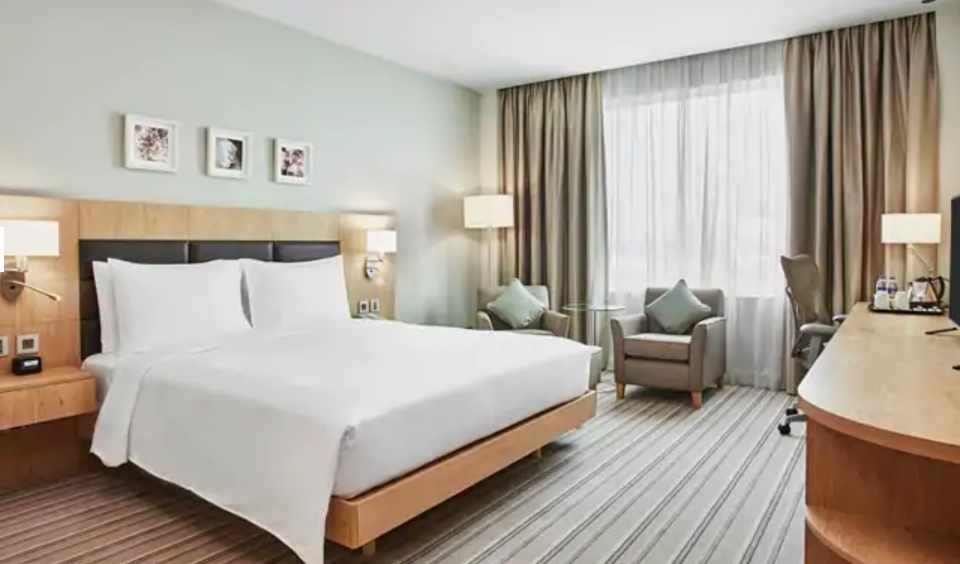 TLFL will be staying later this month so watch out for the review!
Prices start from around £80. You can find availability, prices and more information on the hotel's website here.