Maldives terrorist attack
With all the crisis coverage going on 24-7, it is easy to miss other stories from around the world. For anyone planning to visit the Maldives, it is worth being aware of the escalation in terror-related attacks in recent months. Since we have been covering some Maldives deals, it seemed prudent to draw your attention to it. Last week four speedboats, a sea ambulance, and two dinghies were set on fire using an incendiary device at Mahibadhoo in Alifu Dhaalu Atoll. ISIS has since claimed responsibility for the attack. This is the second attack this year.
In February 2020, Maldives police confirmed the arrest of seven people in relation to knife attacks, which injured three foreign nationals; two resident employees and one tourist in Hulhumale. The attack was claimed by an extremist group.
The FCO says "Terrorists are likely to try to carry out attacks in the Maldives. Attacks could be indiscriminate, including in places frequented by expatriates and foreign travellers including tourists."
More Heathrow terminal moves confirmed including future T3 departures for British Airways
As we have been reporting, Heathrow airport are reducing down to just two terminals which will be Terminals 2 and 5. On Monday Finnair, Qantas and Beijing Capital Airlines moved from Terminal 3 to Terminal 2. Qatar Airways has also moved from Terminal 4 to Terminal 2. Previously Cathay Pacific, Emirates, Iran Air, Japan Airlines and Pakistan International Airlines also moved to Terminal 2. This suggests that Heathrow are expected to run at a much-reduced capacity for some time give the complexity in coordinating such moves.
It seems therefore rather over-optimistic that BA have announced that Ljubljana and Innsbruck are moving to T3. Ljubljana was due to move from June if services return to normal. Innsbruck will move from July 2020. Finally, when flights to Palermo in Sicily resume they are expected to fly from T5 from then on.
Richard Branson puts up Necker Island as collateral

Yesterday we reported that the government had turned down Virgin Atlantic's initial bailout proposal. On Monday in an emotional open letter to Virgin employees, Richard Branson pledged to include his home, Necker Island as part of the collateral against the loan. In the letter, he also hit out against the backlash at Virgin and himself in asking for a loan from the government. Many comments were mainly directed at Richard and his supposed net worth.
Richard said
"Together with our Virgin company teams, I am working day and night to look after our people and protect as many jobs as possible. We are operating in many of the hardest hit sectors, including aviation, leisure, hotels and cruises, and we have more than 70,000 people in 35 countries working in Virgin companies. We're doing all we can to keep those businesses afloat and I am so thankful to all of you who have continued to work so hard in these difficult times. We have already committed a quarter of a billion dollars to help our businesses and protect jobs, and will continue to invest all we can.

I've seen lots of comments about my net worth – but that is calculated on the value of Virgin businesses around the world before this crisis, not sitting as cash in a bank account ready to withdraw. Over the years significant profits have never been taken out of the Virgin Group, instead they have been reinvested in building businesses that create value and opportunities. The challenge right now is that there is no money coming in and lots going out."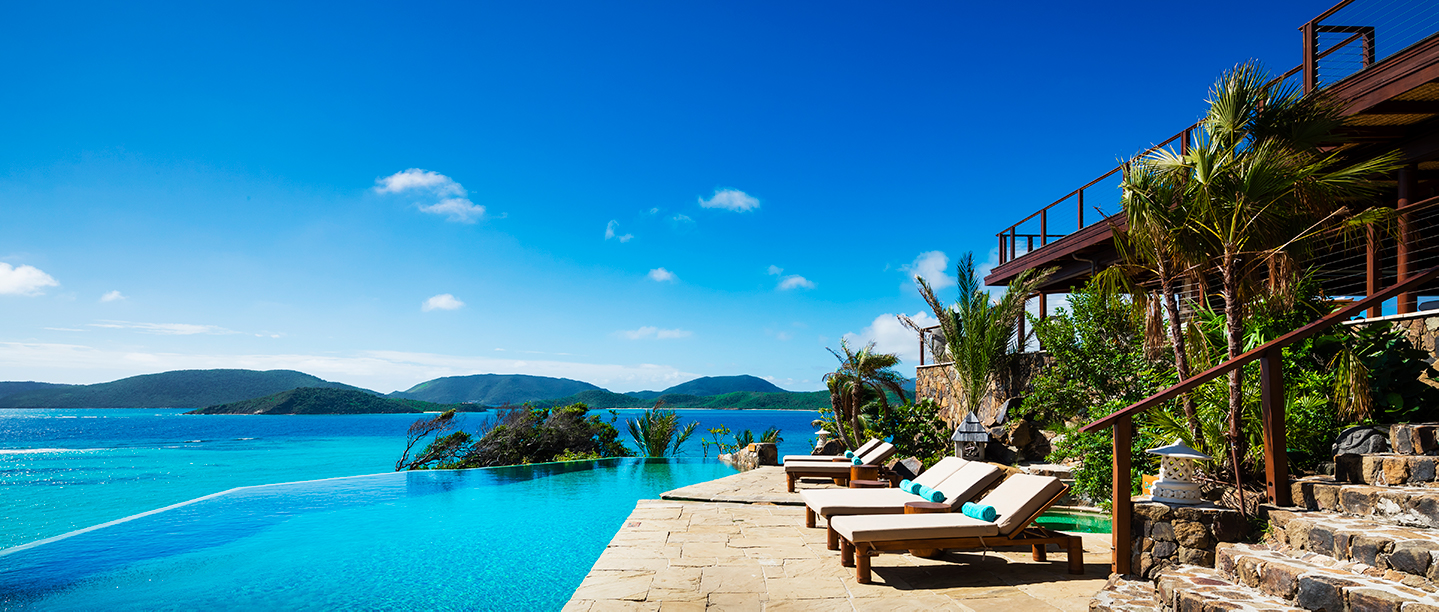 Richard also talked about the need to maintain competition in the UK and specifically against British Airways. The money would be a loan to Virgin Atlantic. Branson has already pledged $250 million of his own money to the Virgin group of companies with the majority going to Virgin Atlantic. Virgin Australia has just been placed into administration after failing to secure help from the Australian government.
If you want to do a bit of daydreaming, have a watch of the video below to see what life on Necker Island is really like for Richard. I can think of worse places to be in lockdown that's for sure. You can find the full letter to employees here.
Get premium travel magazines from just £1
If you are missing your travels and perhaps looking for some inspiration to plan a trip for next year, there are a couple of great offers. The first is for National Geographic which you can get from just £1 per issue.
You can either get
Three issues for £1 by signing up for a Direct Debit renewing at £9 every three issues
£14 for ten issues by Direct Debit renewing at £25 every ten issues
Your subscription will begin with the next available issue. If you don't cancel at the end of that period, the subscription will auto-renew by Direct Debit for the higher price. However, there is nothing to stop you cancelling after the three £1 issues. You can find the offer page here.
There are also two offers for Condé Nast Traveller