Swiss business class sale
SWISS has a flash sale from the UK for flights to Asia, Africa & South America. The promotion is available until 21 April 2019. There is a range of UK departure airports such as London Heathrow, Manchester, Birmingham, Edinburgh and Glasgow. I have seen prices about £100 lower before but overall these are decent deals from the UK.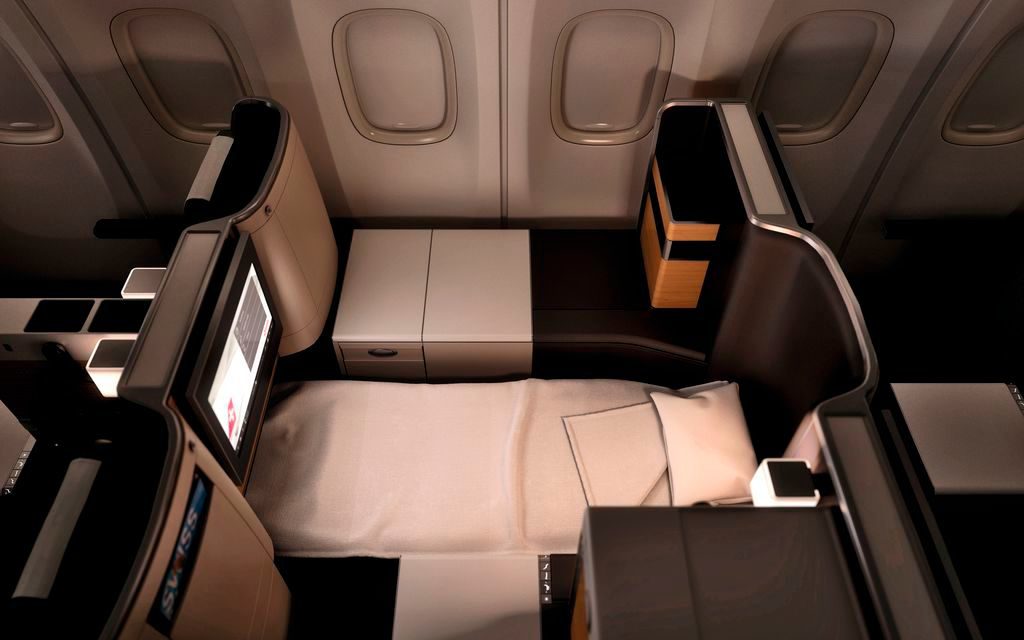 The Swiss cabins have a sophisticated feel to them with light wood with dark accents and seats. There is one flaw, in my opinion. The business class seats are not very comfortable for sleeping on the older A330 aircraft. They feel like they have a slight slope and are very low to the ground. They also had quite large gaps between the seat cushions when in bed mode. However, at these prices, you may well think it is worth it, even for the older aircraft. I found them perfectly comfortable for sitting. The new seats on the B777 are much better and a good quality product. The B777s are available on quite a few routes such as Zurich to Bangkok, Singapore and Hong Kong. You can see more about the Swiss B777 in this video.
| | | | |
| --- | --- | --- | --- |
| Dubai | Economy from £351 GBP* | Premium economy from £451 GBP* | Business class from £1398 GBP* |
| Rio de Janeiro | from 376 GBP* | from 676 GBP* | from 1414 GBP* |
| Addis Abeba | from 377 GBP* | from 577 GBP* | from 1397 GBP* |
| Johannesburg | from 390 GBP* | from 590 GBP* | from 1752 GBP* |
| Kuwait | from 409 GBP* | from 509 GBP* | from 1708 GBP* |
The rules:
Sales Period: until 21st of April 2019
Travel Period: 11th of April – 15th of July 2019; 6th of August 2019 – 9th of December 2019;
24th December – 31st of March 2020. Business: 11th of April – 31st of March 2020
min. stay: 6 days (at least one Saturday to Sunday)
max. stay: 3 months
You can find the Swiss sales page here. 
Qatar launch new amenity kits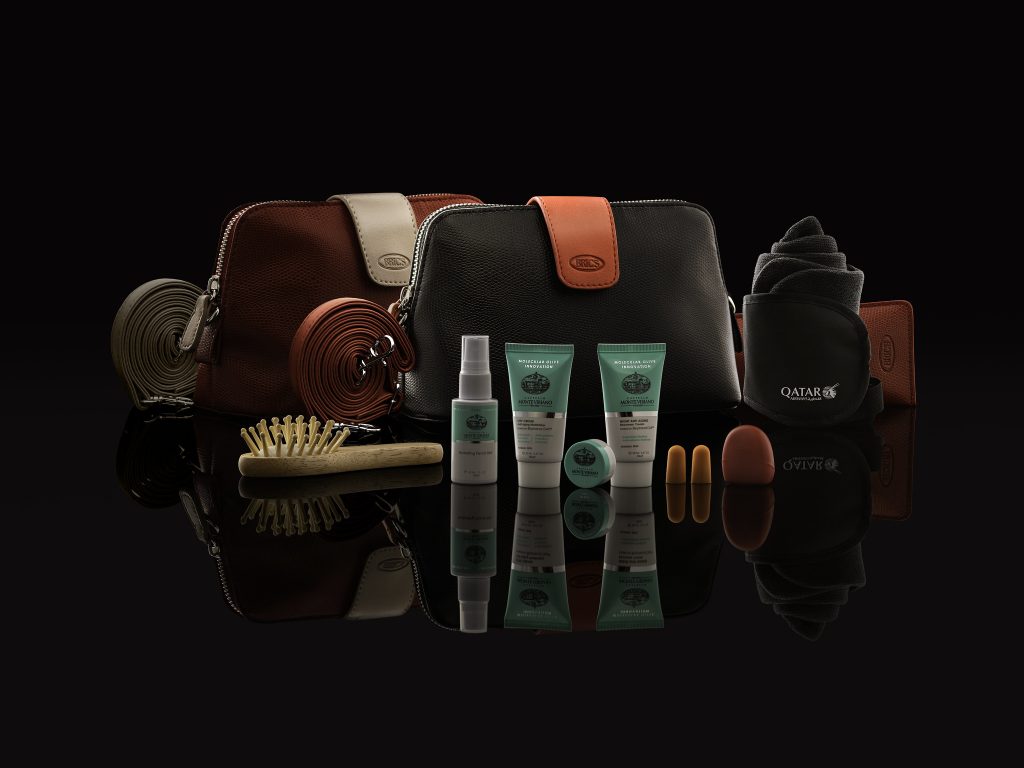 Qatar Airways has revealed its new line of luxurious amenity kits for passengers in it's First Class and Business Class cabins. Created by BRIC's, the new amenity kits will be distributed to passengers in First and Business Class on long-haul and ultra-long-haul flights.
The new collection of BRIC's amenity kits includes designs and contents created for both male and female passengers and features all natural Castello Monte Vibiano Vecchio skin care products. The range includes lip balm, hydrating facial mist and anti-ageing moisturiser in Business Class, with Night Recovery Cream included in the First Class kits. Socks, eyeshades and earplugs complete the range, with the addition of a BRIC's signature spectacle pouch and hairbrush in First Class.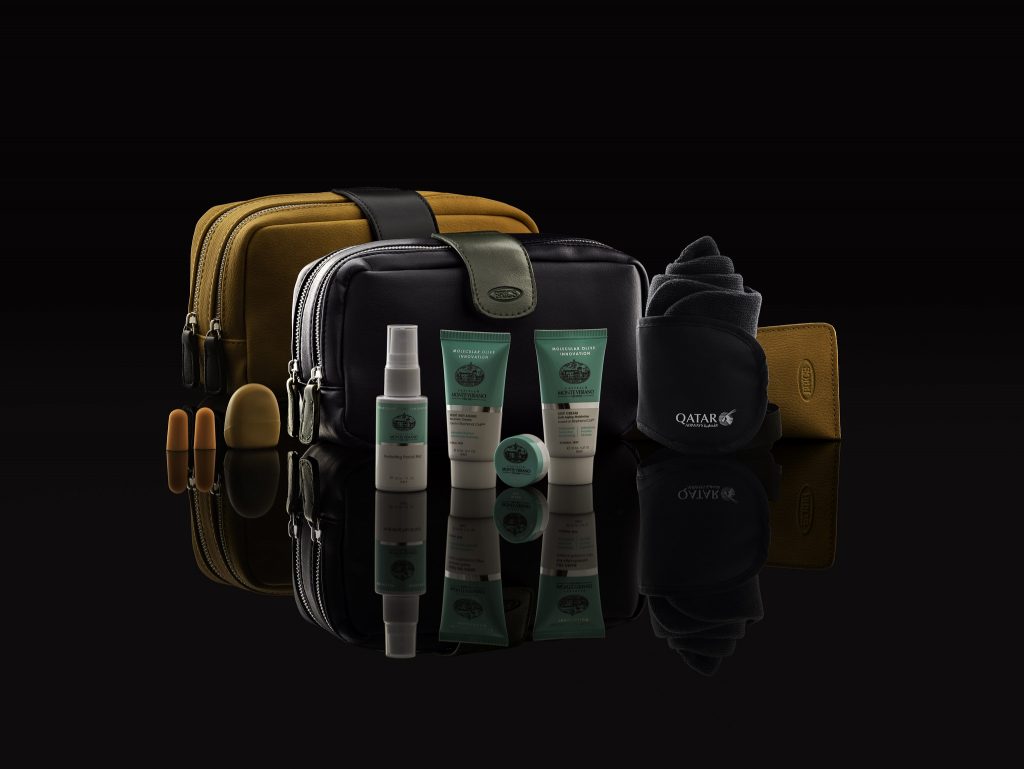 For the first time, the versatile First Class female kit contains an adjustable strap that transforms it into a cross-body bag, enabling passengers to continue using their unique BRIC's amenity kit as a fashion accessory. This kit comes in two colours, black with red trim and red with pink trim. The attractive First Class men's kit comes in two colours, mustard yellow with navy trim and navy with green trim and can be reused as a washbag for years to come.
Qatar Airways Senior Vice President Marketing and Corporate Communications, Ms. Salam Al Shawa, said: "We aim to provide a superior service to all of our passengers – from the comfort of their seat, to the food they are served, to their in-flight entertainment. Our new line of BRIC's amenity bags is of such high quality that they can be used over and over again and for the first time, our female passengers in first class can enjoy turning their amenity kits into cross-body bags. With our men's kits doubling up as washbags too, we are further demonstrating our commitment to providing superior, innovative products for our passengers."
The airline's new range of amenity kits comes in a variety of colours for male and female passengers – black, green, mustard yellow, navy and red – with more colours to be added in the future.
British Airways Concorde Room – what's on the menu?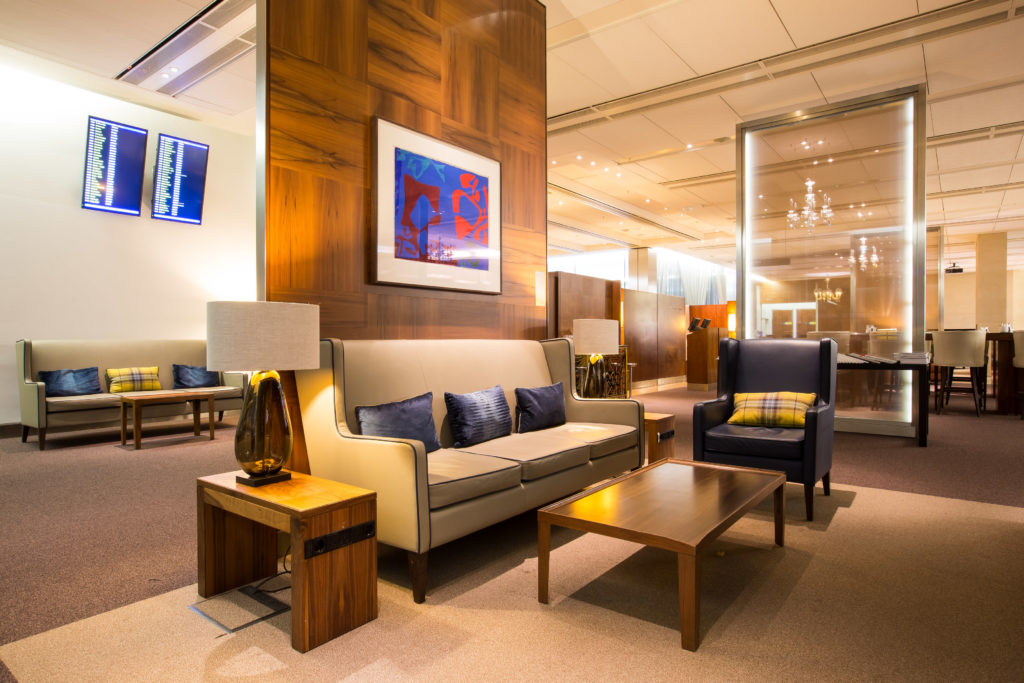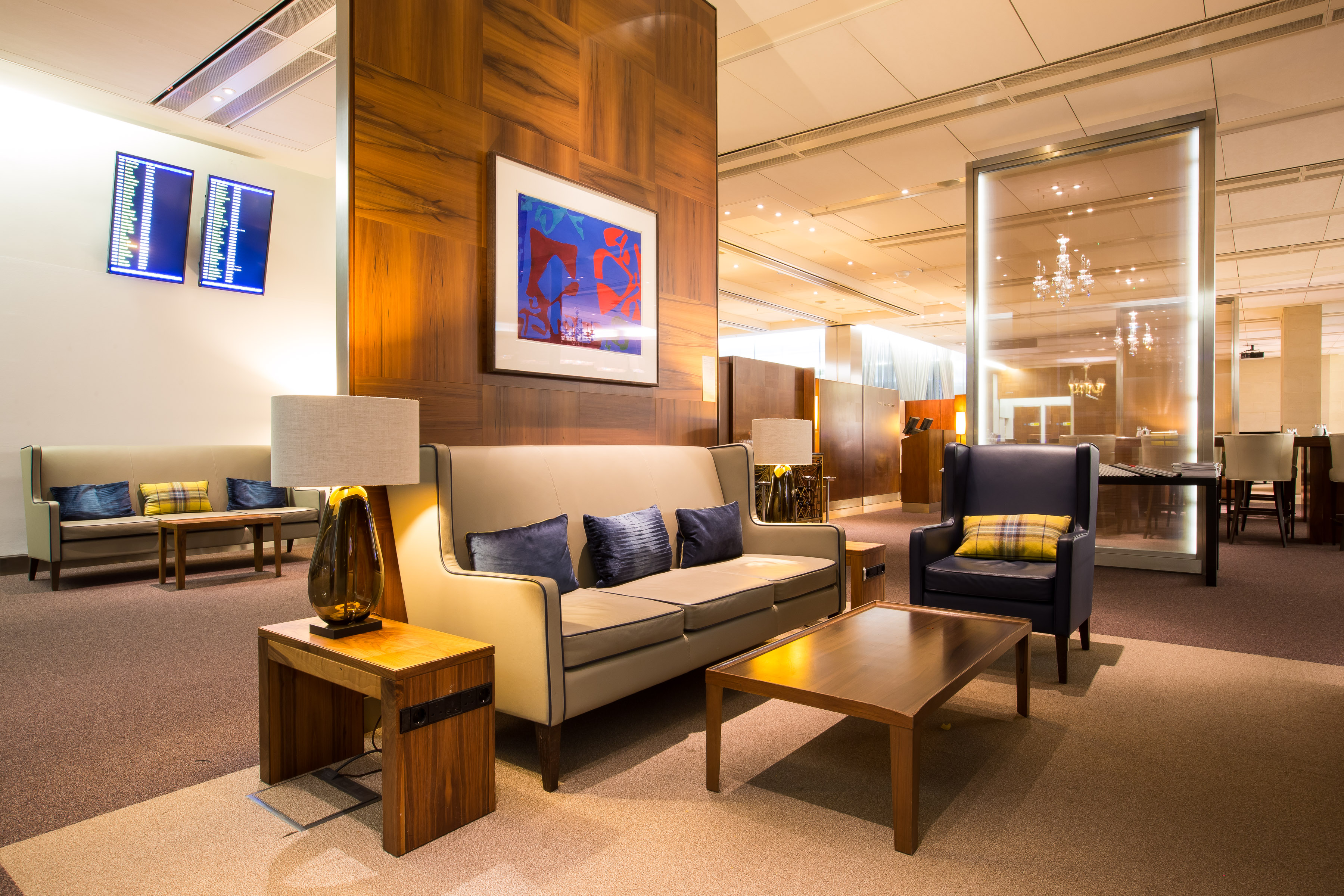 Paul and I are currently on a BA First trip so I thought it would be worth sharing a few photos of what you can expect if you visit the Concorde room at Heathrow T5 which is only available to First Class passengers and Concorde Room card holders. You can read a full review of the Concorde Room here.
In the Concorde Room (CCR) there are two menus. The full menu for the restaurant and the lounge menu. The lounge menu is the same as the menu for the Galleries First lounge. It is more casual than the full menu. Here is the lounge menu: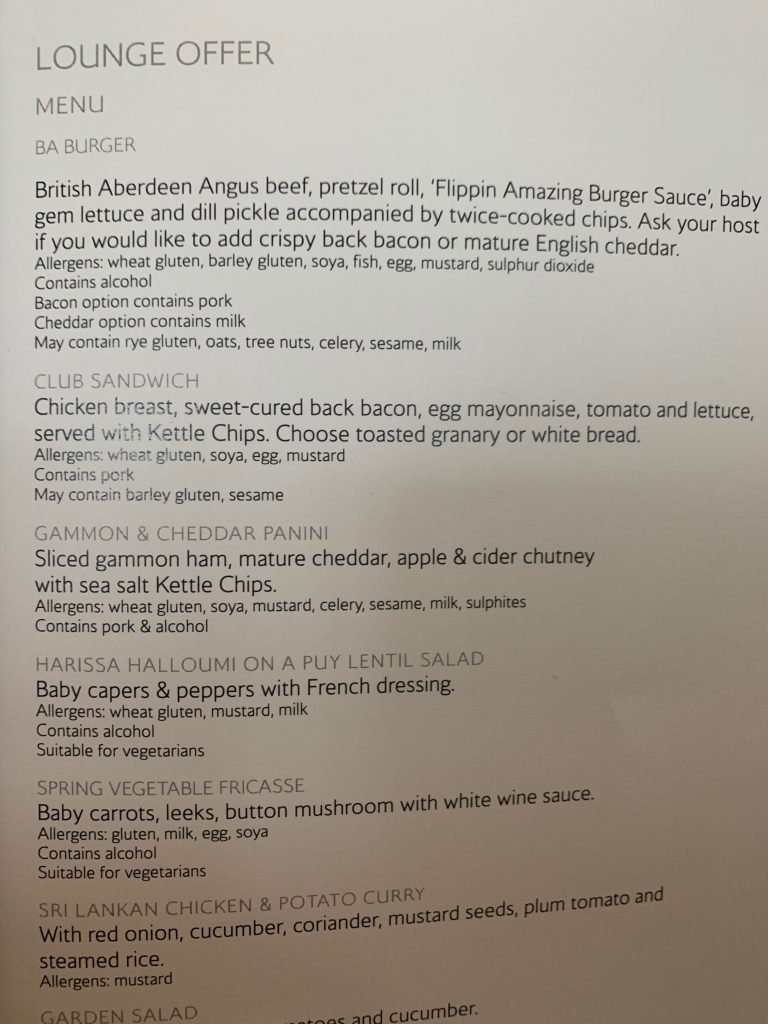 The burger is pretty much a staple of the menu but the others change fairly regularly.
The full menu is particularly good this month with the return of a proper steak. Here is the restaurant menu: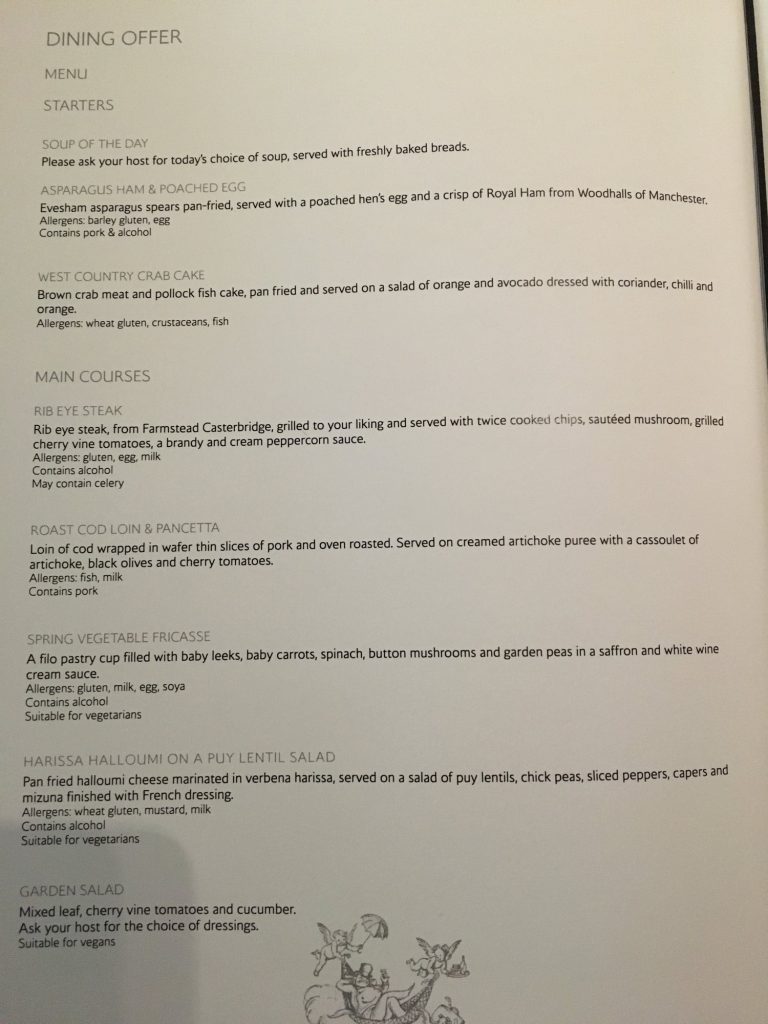 We have sampled a range of the dishes over the last couple of weeks and both enjoyed the flavour of the rib eye steak although mine was a little tough in places.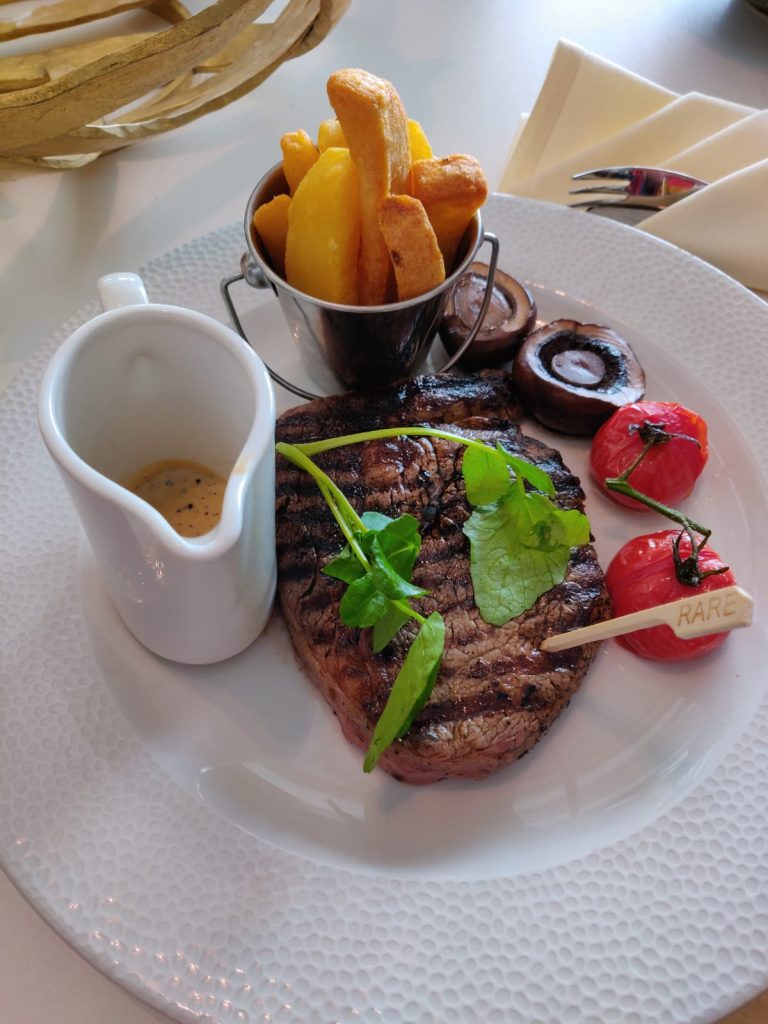 The vegetables may sound a little boring but are actually tasty and well presented.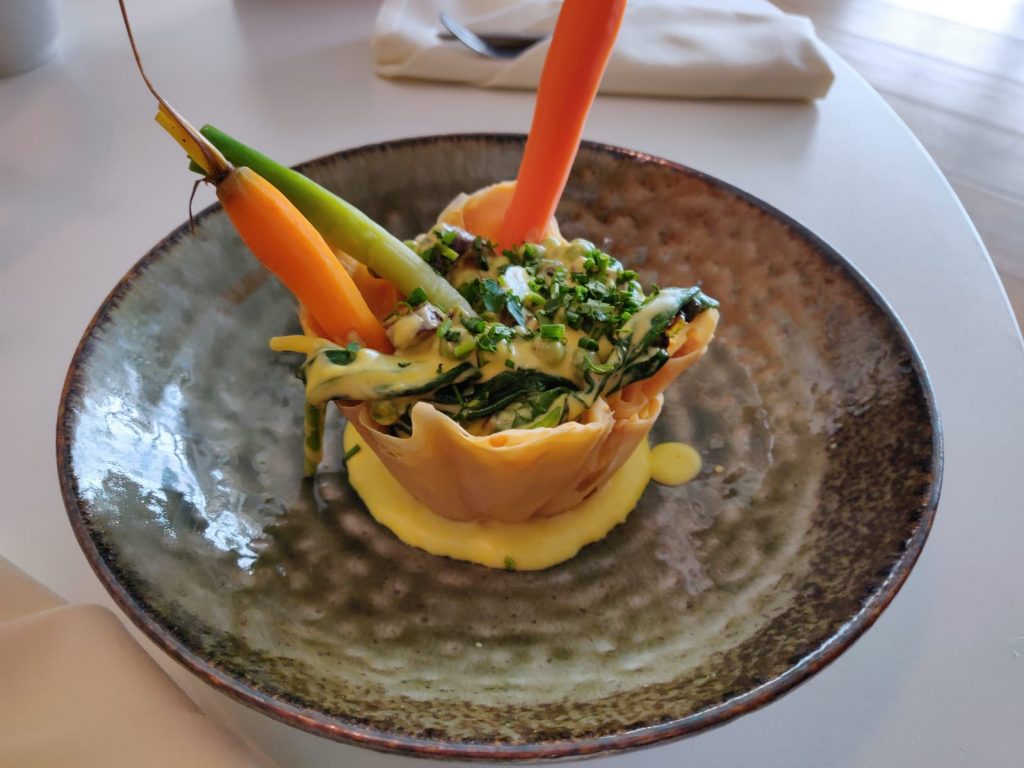 The cod wrapped in bacon was also tasty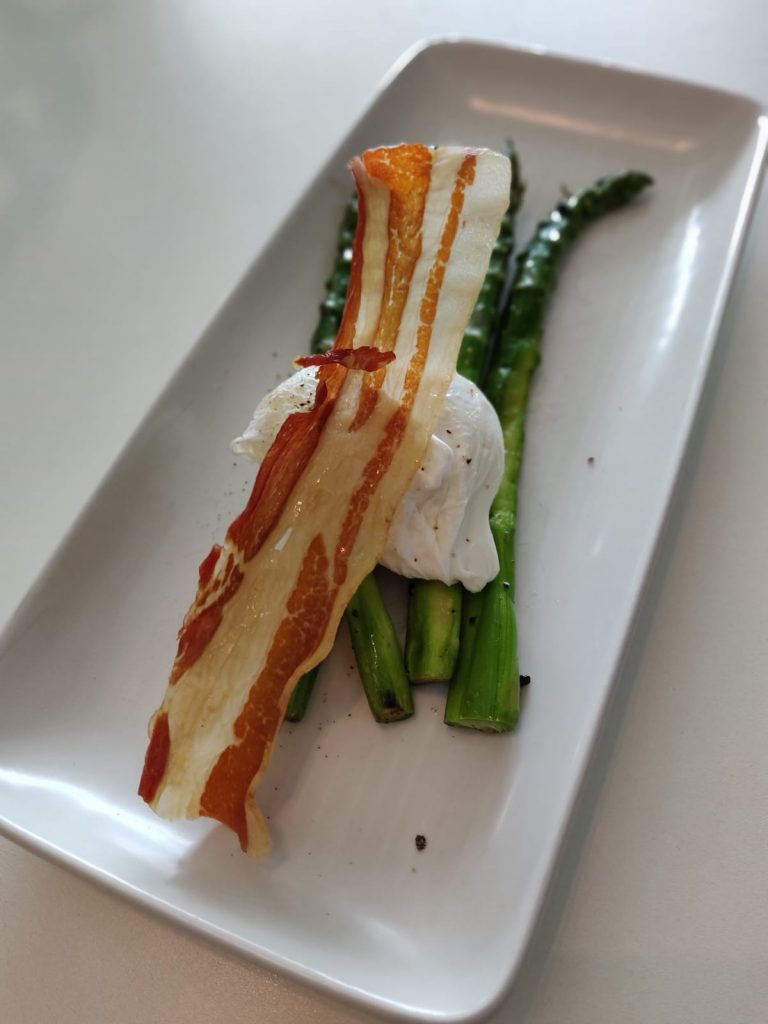 The asparagus starter has a nice crispy bit of streaky bacon to add some saltiness to the dish.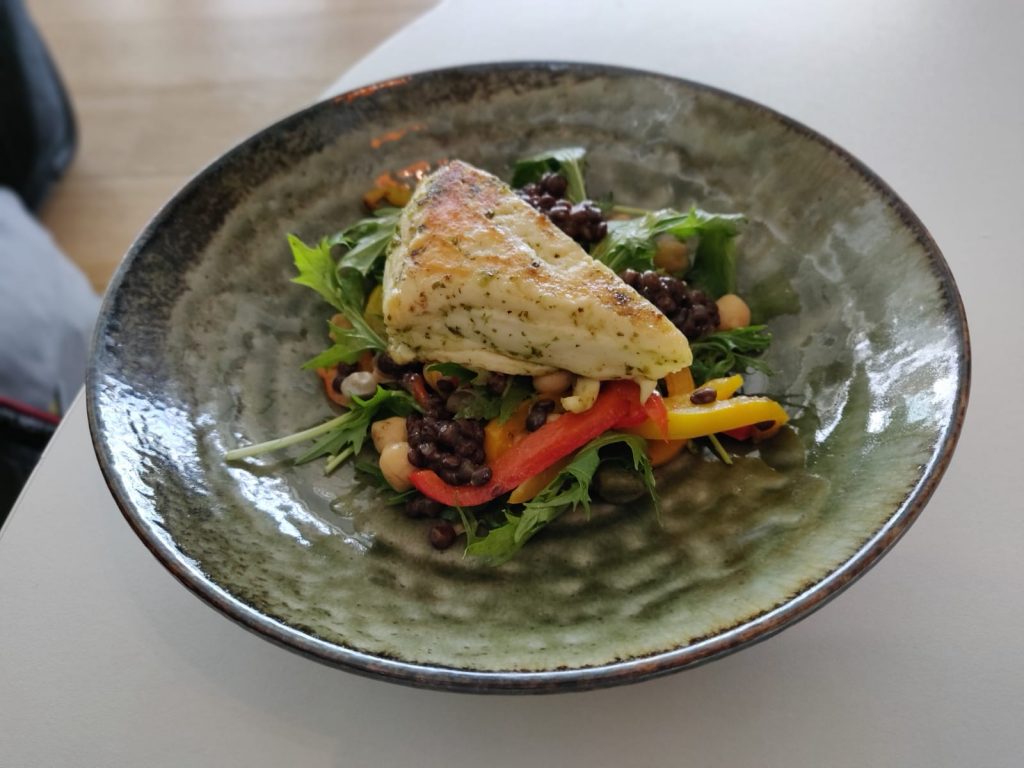 The other vegetarian option is harissa halloumi.
Have you tried any of the CCR dishes this month? Is there one you recommend?