Germany likely to allow quarantine free visits for vaccinated
Travel is certainly changing at quite a pace this week. At the start of the week, Angela Merkel was trying to persuade Europeans to ban Brits for Europe or only allow them entry with 14 days quarantine. All the countries that rely on tourism were understandably against this idea.
Today after her meeting with the UK PM, she appears to be softening and said fully vaccinated UK citizens should be granted quarantine-free access to Germany in the "foreseeable future". She spoke about how initially they did not understand much about the Delta variant but now it already appears to be spreading quickly in Germany. Hopefully, with Angela's softening on the issue, other countries may all start to adopt a similar policy. Obviously, this doesn't help those that are not vaccinated but it is a least a step in the right direction.
Boris Johnson dismisses concerns that certain AZ jabs may not be recognised in Europe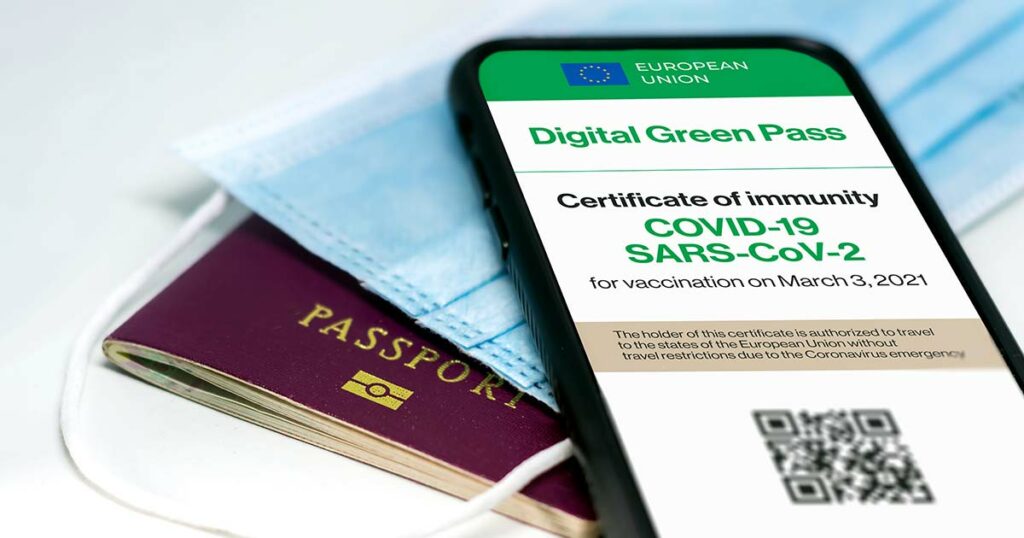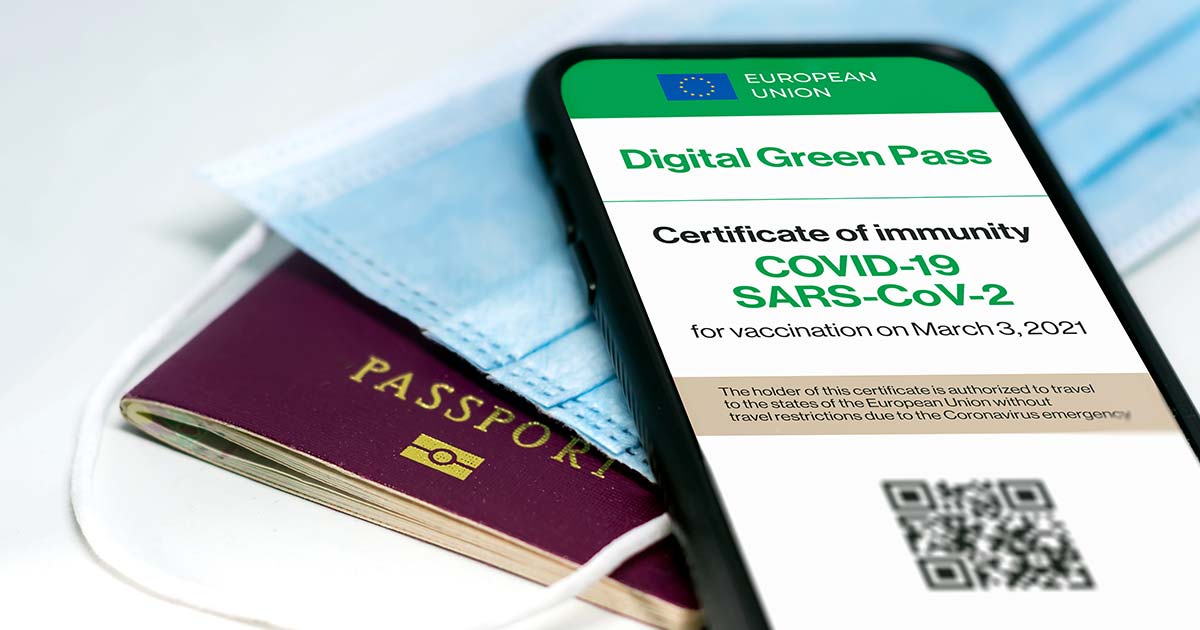 A report in The Telegraph today sparked concern amongst those that have had the Astra Zeneca vaccines in the UK. Apparently, several batches were manufactured in India and are not recognised by the EU. This would mean that the planned integration with the EU green pass could show some people as not being vaccinated if they had those jabs. The Indian vaccine is called Covishield but it's exactly the same as the other AZ vaccines. Up to five million doses of this version of the vaccine have been administered in the UK. You can check whether you had it in the NHS app or your vaccine card by the vaccine batch numbers (4120Z001, 4120Z002, 4120Z003).
However, Mr Johnson said today after his meeting with the German Chancellor that he was "very confident" that the UK's use of India-produced jabs would not prevent Britons being able to travel abroad. Even if it was not recognised by Europe, it's highly likely most tourism focussed countries would take a pragmatic approach and allow it with the use of the NHS app.
United makes the largest order in airline's history – and biggest by a single carrier in a decade – by adding 270 new Boeing and Airbus aircraft to fleet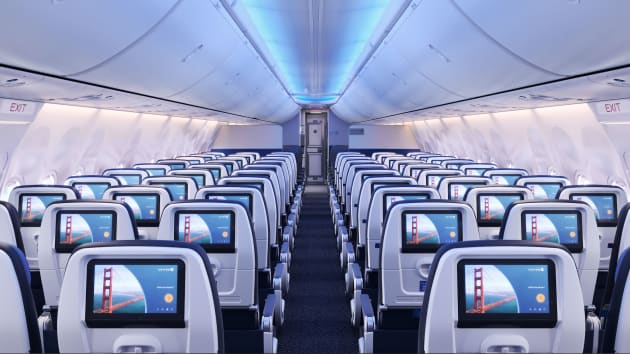 United Airlines have just announced that they will be purchasing 200 Boeing 737 MAX and 70 Airbus A321neo to vastly expand their current fleet. The airline also announced plans to retrofit the entirety of their remaining mainline, narrow-body fleet in order to 'transform the customer experience' and create a new signature look.
This means there will be roughly a 75% increase of premium seats for each North American departure, as well as providing travellers with larger overhead bins, high-end seatback entertainment for every seat and the industry's fastest WiFi.
The purchase becomes the largest order in the airline's history, as well as the biggest by any individual carrier over the last decade. Under the 'United Next' plan, the airline plans to entirely transform the customer experience.
The aim is to increase available airline seats on domestic departures by 30%, decrease carbon emissions and create tens of thousands of extra jobs – all by 2026.
United's new aircraft order – 50 737 MAX 8s, 150 737 MAX 10s and 70 A321neos – will come with a new signature interior with a bright look-and-feel complete with LED lighting. The airline expects to fly the first 737 MAX 8 with the signature interior this summer and to begin flying the 737 MAX 10 and the Airbus A321neo in early 2023. It also plans to have its entire remaining fleet upgraded by 2025.
According to United CEO Scott Kirby:
"Our United Next vision will revolutionize the experience of flying United as we accelerate our business to meet a resurgence in air travel. By adding and upgrading this many aircraft so quickly with our new signature interiors, we'll combine friendly, helpful service with the best experience in the sky, all across our premier global network.

At the same time, this move underscores the critical role United plays in fuelling the broader U.S. economy – we expect the addition of these new aircraft will have a significant economic impact on the communities we serve in terms of job creation, traveller spending and commerce."
It is expected that the move will create around 25,000 well-paid and unionized jobs across the company. Based on a study from the Federal Aviation Administration, the airline expects to drive more than $30 billion in traveller spending when flying United and contribute an estimated $50 billion annually towards the U.S. economy by 2026.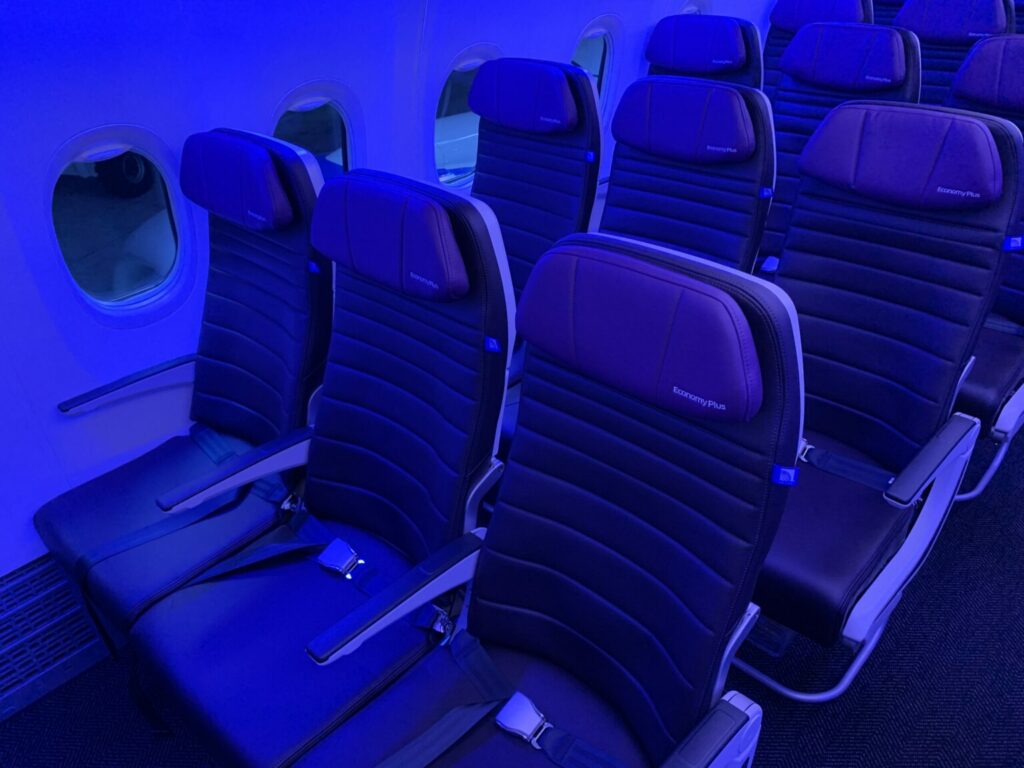 The plan is not only economical, it aims to be sustainable too. Replacing old, clunkier aircraft with streamlined new ones reduces fuel usage – United expect around an 11% improvement in efficiency, combined with around 20% lower carbon emissions per seat compared to the older fleet. Improvements come from new engines, lighter-weight carbon composite airframes and aerodynamic innovations like natural laminar flow that reduces drag.
As mentioned, each new 737 MAX and A321neo will have the industry's fastest available in-flight WiFi and all aircraft with have Bluetooth connectivity, allowing customers to use their own devices with ease. Cabins will be made more comfortable – even economy, entertainment will be upgraded, overhead storage increased and new technology installed to create a safer and cleaner journey.
United have also announced a big increase in premium offerings: the 737 MAX8 will feature 16 United FirstSM seats and 54 Economy Plus® seats – which equates to more than double the number of extra leg room seats offered by competing airlines on similar-sized aircraft.
The 737 MAX 10 will make up the majority of United's new order, and includes 20 United FirstSM seats and 64 Economy Plus® seats. The new A321neo aircraft are also expected to have a United FirstSM and Economy Plus® seat count similar to that of the 737 MAX 10.
Andrew Nocella, United's EVP and Chief Commercial Officer, said the airline had a unique opportunity to expand their premium range.
"We'll deliver a better, more consistent experience, with more features for more customers, faster than ever. While some airlines are reducing the number of economy seats with extra leg room, United will offer the most premium seats in North America, taking a different, more customer-friendly approach.

The location of our U.S. hubs means we're uniquely positioned to focus on premium products, business travel and global flying like no other U.S. airline. Our new, signature interior creates a more consistent product across our mainline fleet – with a focus on the amenities that customers value most like seat back screens, fast WiFi and extra storage – to further set ourselves apart."
The order of the new aircraft is reportedly valued at more than $30 billion.