Singapore Airlines has launched its new cabin products, which will be rolled out on its Boeing 737-8 fleet in the coming weeks. This elevates the customer experience on board the Airline's narrowbody aircraft fleet to a level similar to its long haul aircraft. Singapore Airlines sometimes do some good fares to other destinations in Asia rather than Singapore, so this will mean that you may be lucky and get a flat bed the whole way.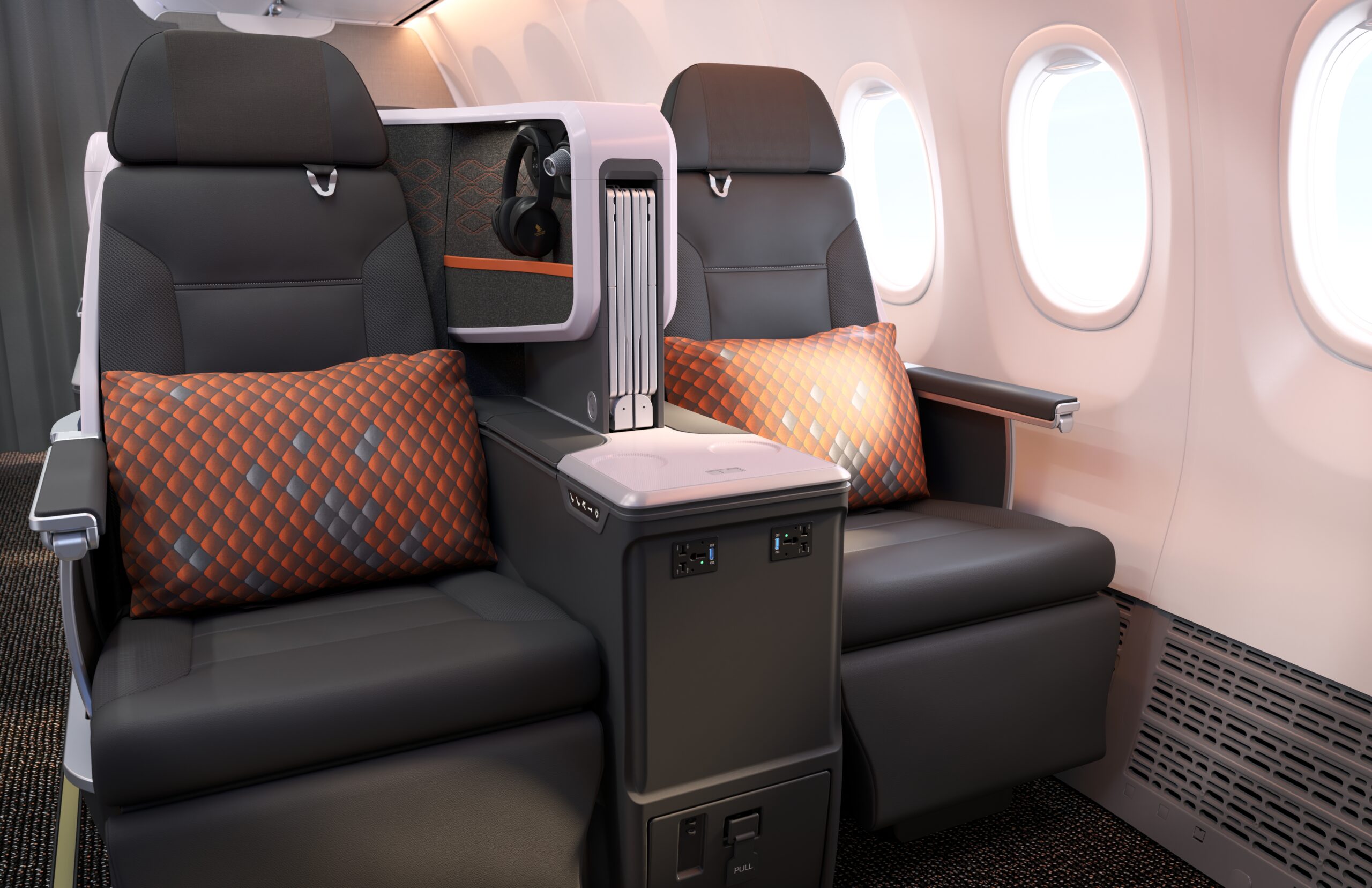 All of SIA's 737-8 aircraft will have 154 seats in two classes, 10 in Business Class and 144 in Economy Class, with new cabin products featuring bespoke elements that have been designed especially for Singapore.
Mr Lee Lik Hsin, Executive Vice President Commercial, Singapore Airlines said: "This is the culmination of three years of innovation and hard work, involving extensive customer research and close partnerships with designers and suppliers. As a result, we can now offer customers a premium travel experience across our entire full-service network, no matter how long or short their journey.

"This significant investment demonstrates Singapore Airlines' commitment to maintaining our leadership position in the airline industry. As air travel recovers, our customers can continue to enjoy world-class products and award-winning service across our fleets."
SIA's 737-8 aircraft will progressively enter into service on short- to medium-haul flights across the Airline's network in the coming weeks. This includes services to points in Brunei, Cambodia, Indonesia, Malaysia, Maldives, Nepal, and Thailand, subject to regulatory approvals.
The Business Class seat features ample storage spaces, high-definition touch screen monitors that provide in-flight entertainment akin to a home theatre experience, as well as high-quality material and finishes, to provide a luxurious and private space for the customer.
Seats in the Business Class cabin are arranged in a forward-facing staggered 2-2, 1-1, 2-2 abreast configuration. This means certain seats will be a "Throne seat", so have extra storage and privacy on their own.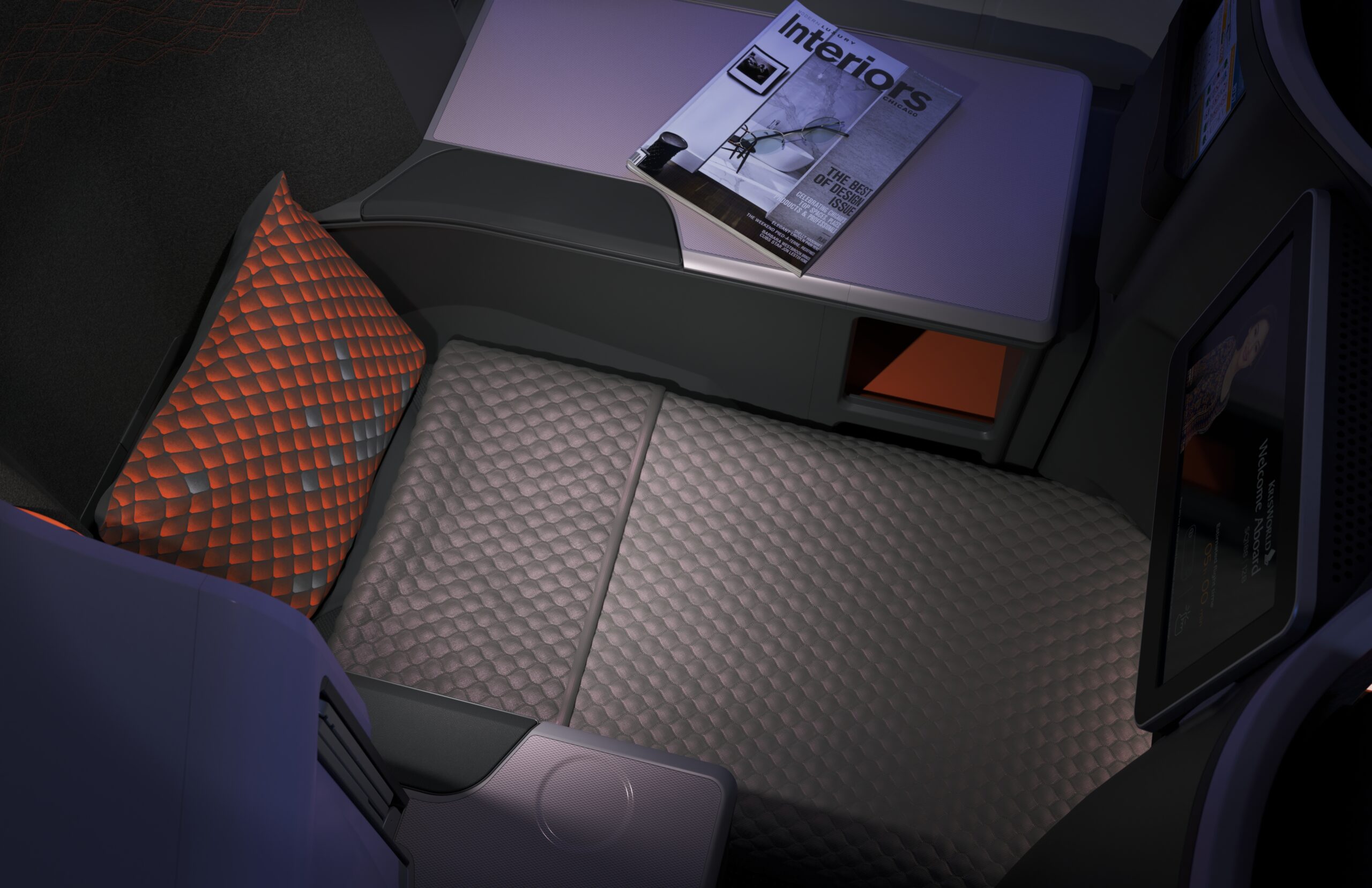 Measuring up to 22 inches in width, the Business Class seat reclines directly into a comfortable full-flat bed (76 inches). These seats are made with premium materials with bespoke embroidery in custom patterns and textures. The seat cushions and covers use the same soft furnishings as those found on our medium-haul aircraft, providing a higher level of comfort for short-haul flights.
The Business Class seat is designed to wrap smoothly in a cocoon-like formation around the customer, which enlarges personal space and provides better privacy. A divider between the adjacent seats provides a new stowage area for personal items, as well as the bi-fold meal table. Other features include USB charging ports and in-seat power supply, a reading light with adjustable brightness, mood lighting, and a pocket under the monitor that provides easy stowage during taxi, take-off and landing.
The two standalone Business Class seats (seats 12B and 12J) have additional table-top and stowage spaces, and a side stowage compartment equipped with a mirror and LED light.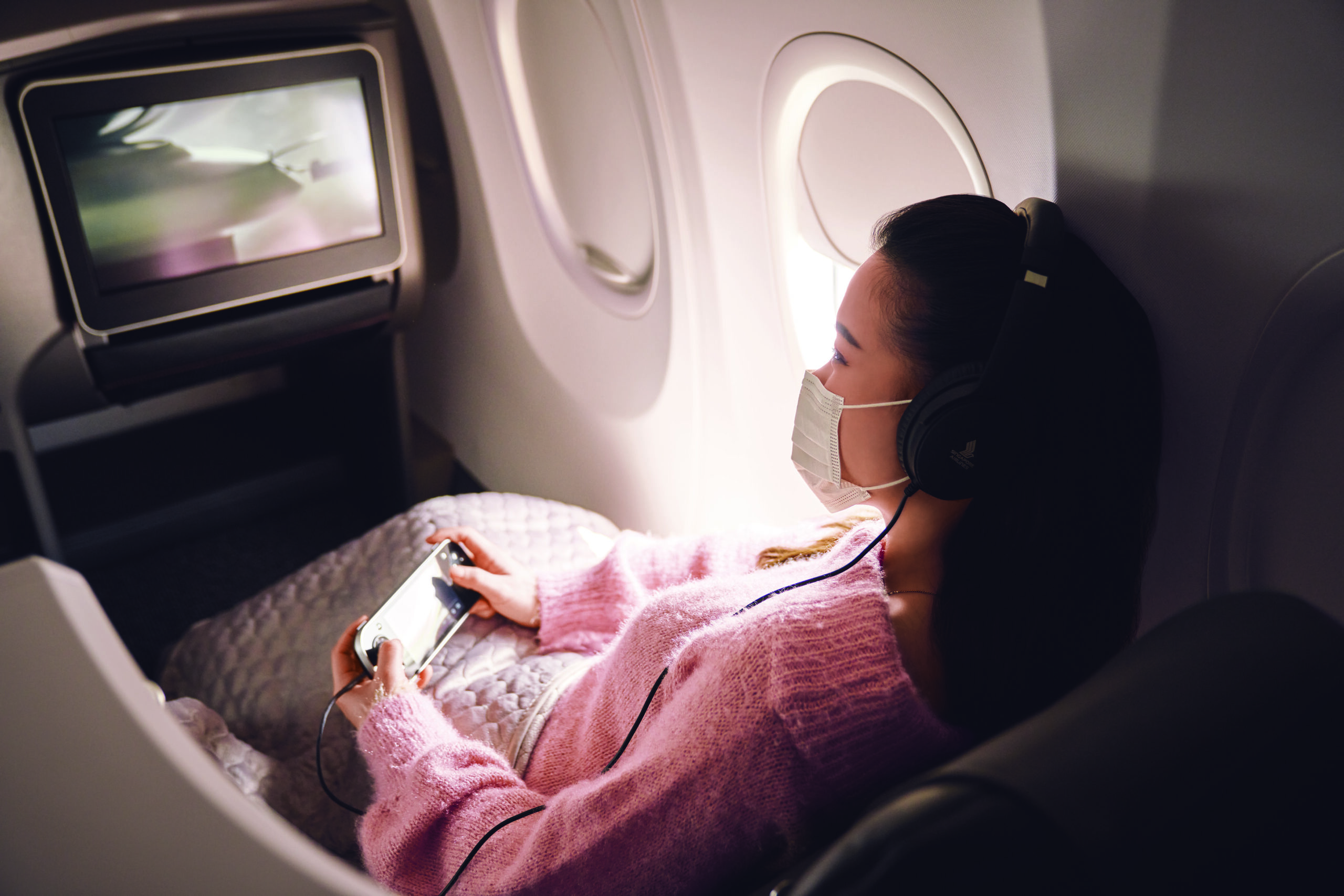 With the installation of Panasonic's X-Series in-flight entertainment system on SIA's Boeing 737-8 fleet, customers can now enjoy the latest entertainment content on KrisWorld across all SIA flights. Amongst the various features, a new state-of-the-art 3D flight map will be rolled out. This includes over 20 distinct map views for various flight phases, such as 3D satellite imagery, local and global views, as well as a personalised feature that enables customers to see the aircraft's relative position to their selected map location throughout their flight.
Customers can browse and create personalised playlists of movies, TV, or music available on KrisWorld via the award-winning SingaporeAir mobile app, even before they board the aircraft, as well as control the media playback directly from their personal electronic devices.
SIA's Boeing 737-8 fleet is also fitted with Panasonic's in-flight Wi-Fi service, with a host of next-generation connectivity benefits from fast internet connectivity to streaming capability. Customers would also be able to use their smartphones to send and receive messages, e-mails, and browse online via the mobile data service.