It's finally here – TLFL reader party tickets available from today!
As I mentioned earlier this week, the TLFL reader event will take place at the Green Room in The Wigmore at The Langham Hotel London on 21 November. Paul, Claudio and I should all be there plus Mrs B if she makes it in time from the airport!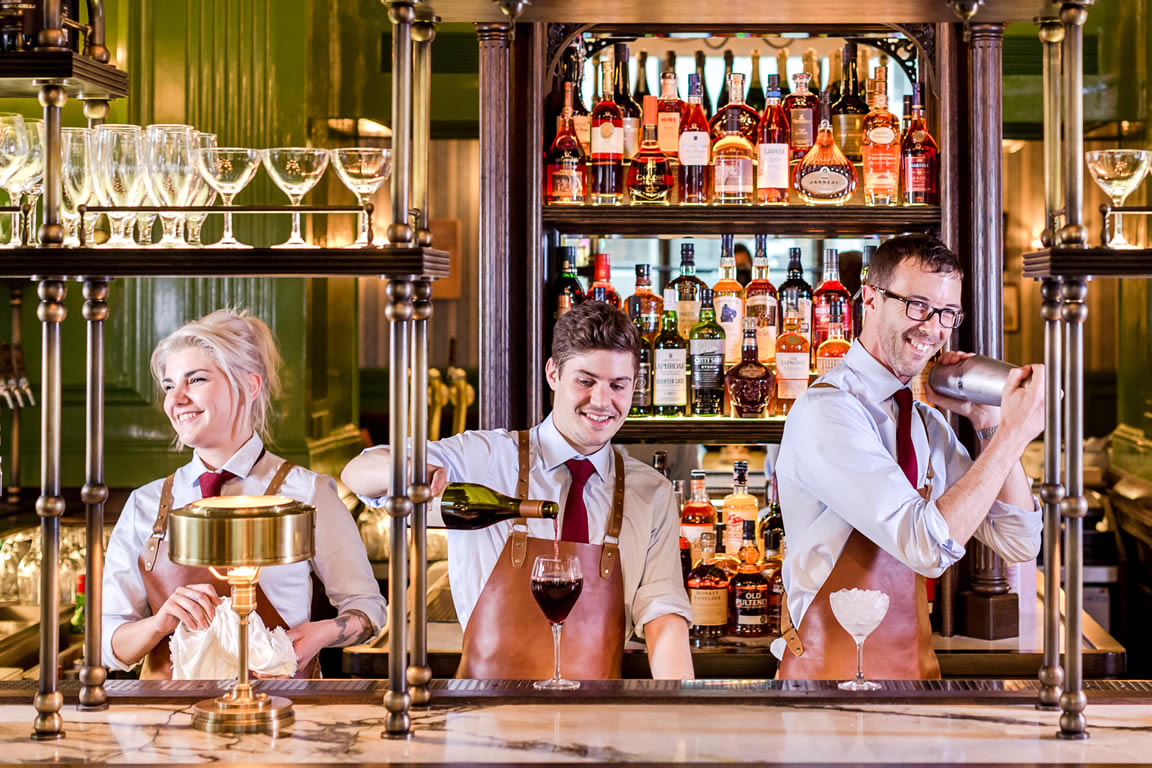 As the venue has a capacity limit, we will be issuing tickets which will also give you entry into the prize draw as well as your first drink free which includes a glass of English Sparkling wine, beer or a soft drink. Tickets cost just £10 each with a limit of 4 per person.
Food will be available to purchase on the night from 7pm – I highly recommend their 3 cheese toastie which is out of this world! (Michel Roux Jnr designed the food). I recently held my birthday party at The Wigmore and we had to keep re-ordering the cheese toasties as they were so popular.
A draw will be held at 7.45pm for our prizes which include:
Business class flights to British Airways newest destination Antalya in Turkey
A pair of TrueConnect true wireless headphones worth £150.
Cooking class at The Langham's new cookery school
and more….. Keep a lookout for more news on the prizes coming soon
You can purchase tickets from 12pm today using this link.
Emirates Skywards+ – could BA & Virgin follow suit?

Even though many of our readers are Avios collectors, it is always interesting to keep up with what all the major airlines are doing. As we know as soon as one airline starts things, it is often just a matter of time before they all jump on the bandwagon.
This is the first proper loyalty program I have seen do anything like this with a paid subscription to get a range of benefits. Skywards+ is not cheap at £233 for a year, so what do you get?
Bonus Tier Miles – Earn 20% additional Tier Miles when booking online
Bonus Skywards Miles – Earn 20% additional Skywards Miles when booking online
Discounted flight upgrades – Get a 20% discount on flight upgrades when booking Flex and Flex Plus fares online
Discounted flight rewards – Get a 20% discount on 1 Classic Reward flight when you book on our desktop site
Special offers
I actually think this could be good value if you used some of the features regularly. It's a way to get status more quickly and for less cost although you would need to factor in the cost of the membership. There are few restrictions that are worth knowing about such as Skywards Miles must be redeemed from the member's individual account to avail of Skywards+ benefits. Miles cannot be redeemed from My Family accounts or Skysurfers account. You also can't apply for the benefits on flights taken before the memberships starts. Most importantly the benefits only apply if you book direct with Emirates.com.
So could BA follow suit? I can't see British Airways rushing into this – mainly because they are already due to be introducing dynamic Avios pricing which was expected to come in this year. Also with all the airlines moving to revenue-based loyalty programs, I would imagine that would be the next step once they have sorted out the dynamic Avios pricing (unless they abandon it altogether). Virgin currently have their hands full with Virgin Connect and the merger with Air France/KLM so I would not anticipate any other changes except in terms of how they align all the airline schemes together.
Personally, looking at what you get, I would actually probably be interested in something like this if BA introduced it. The benefit for me would be the tier point bonus as I usually try to get to 2500 Tier points to get a Gold Upgrade Voucher. Anything that gave me more flexibility with my flying and still being able to achieve that would be a bonus to me.
Would you consider paying for extra benefits if BA or Virgin introduced a similar scheme? Let us know in the comments below or on social media.