UK Government helps stranded travellers
The government announced on Monday that they will be helping UK nationals to travel home. Where commercial flights exist, airlines should try to book travellers on an alternative route home or another airline. This should be at no or minimal additional cost. Dominic Raab advised people still abroad to book tickets home as soon as possible. Where there are no commercial flights, the government will be arranging charter flights to bring people home. Priority will be given to vulnerable people such as the elderly and those with particular medical needs.
BA refund voucher changes – some good news

Yesterday I provided an update on spending the British Airways refund vouchers as BA had been restricting the use of vouchers to one per booking. I have been given an update with some more positive news from a BA contact. If you now have two vouchers from two separate bookings in your name and wish to rebook, you can use both vouchers against one new booking. The stipulation is that the booking must be in the same name.
I was also contacted by a reader saying that they had tried to rebook with a voucher and were told that BA will not accept new bookings at the moment with vouchers. He was also told that the vouchers would have to be used online. BA agents sometimes give out conflicting advice. The BA guidance currently says "Once you receive your voucher via email, call our contact centre and quote the voucher code to use it." I have spoken to my BA contact and he confirms that currently, you need to rebook with the call centre if you want to use a voucher.
British Airways has extended its revolving credit facility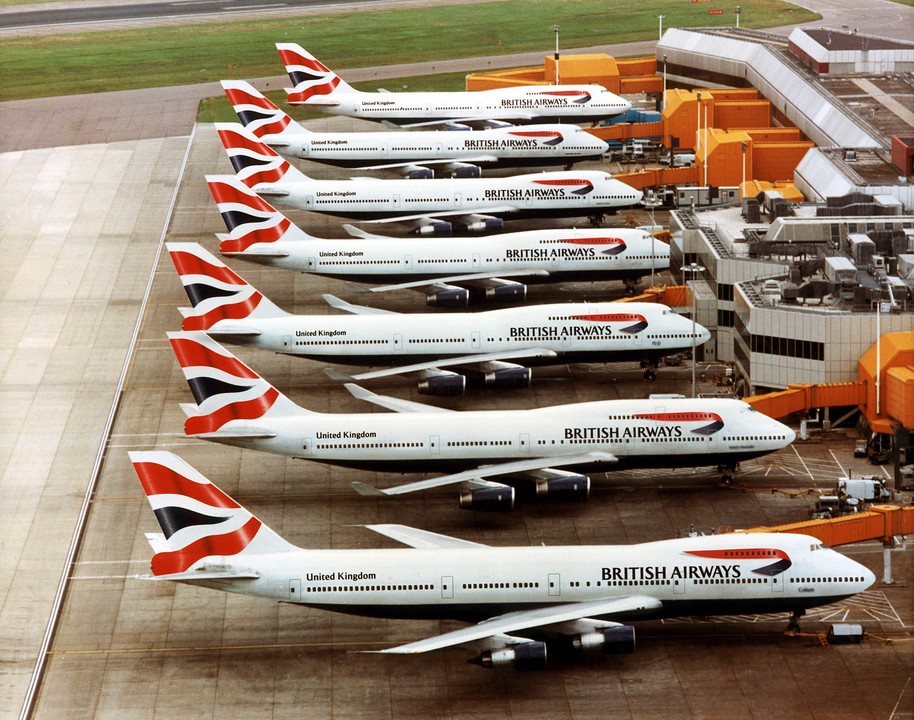 I know that the ongoing liquidity of airlines is of major concern to those with miles or vouchers. Some good news today if you are worried about BA. International Airlines Group (IAG) announced on Monday that British Airways has extended its US dollar secured Revolving Credit Facility for one year from 23 June 2020 to 23 June 2021. A revolving credit facility is a line of credit that is arranged between a bank and IAG/BA. The maximum amount available to BA is $1.38 billion. and they have access to the funds at any time when needed. Including the newly extended credit and some smaller additional facilities recently arranged, IAG has a total financing facility equivalent to €2.1 billion currently, compared to €1.9 billion at the end of 2019. IAG has not drawn down on any of its facilities.
IAG continues to have strong liquidity with cash, cash equivalents and interest-bearing deposits of €7.2 billion as at 27 March. Total cash and undrawn facilities are currently €9.3 billion.
In addition, the Group is exploring a number of operational and treasury initiatives to improve further its cash flow and liquidity.
Virgin routes still remaining

With many airlines such as Easyjet closing down completely, Virgin Atlantic are still planning to operate a skeleton schedule until 19 April 2020. The routes operating will be:
London Heathrow – Hong Kong B787-9 on alternating days
London Heathrow – Los Angeles 1 daily A350-1000XWB
London Heathrow – New York JFK 1 daily A350-1000XWB (No flight on 01APR20)
This goes to show why Virgin Atlantic are reportedly about to ask the government for a bailout.
Sadly Virgin are still behaving in a pretty bad way towards their customers, refusing to speak to you at all if you are not due to be flying within the next 72 hours. Which would be fine if they hadn't removed the ability to cancel refundable booking such as Flying Club miles from online.
ABTA's request to the government
We reported last week that the airline and travel agent bodies were lobbying the government for concessions on refunds for travellers. ABTA have again approached the government with a list of specific demands citing other European countries that are providing more aid for the travel sector. France, Belgium, Denmark and Italy have all introduced changes to EU rules, unlike the UK.
ABTA Chief Executive Mark Tanzer said:

"The global pandemic has put enormous financial strain on tour operators and travel agents, with businesses seeing a collapse in sales while facing immediate repatriation costs and refund demands for cancelled holidays on a scale that is unmanageable in the short term.

"These businesses are themselves waiting for refunds from hotels and airlines and without this money, they simply do not have the cash to provide refunds to customers within 14 days.

"Existing regulations are entirely unsuited to deal with this situation. We want to avoid the scenario of normally successful travel businesses employing tens of thousands of people facing bankruptcy, resulting in holidaymakers having to wait many months for refunds through Government financial protection schemes.
ABTA is asking the government to recognise the unprecedented nature of the situation and proposes the following temporary amendments to the package travel regulations:
That the 14-day window for refund payments should be extended to a four-month period.
That government should confirm the ongoing protection of refund credits.
That where suppliers (e.g. hotels or airlines) cannot or will not refund tour operators, there should be an emergency government consumer hardship fund to help fulfil refund payments.
I can understand the majority of these requests, although my concern with a 4 month refund period is that it encourages travel agents to hold onto customers money even if they could actually refund kit. I can understand that there are issues for travel agents to get the refunds from suppliers themselves. In these cases, I have some sympathy, but not every refund needs to take four months. Understandably many people are suffering financial hardship themselves and desperately need their refunds, sooner rather than later.