US relaxes "gateway" airports rule
Although a lot of readers have expressed an interest not to go anywhere near the US anytime soon, there are also a lot of us that hope it does open up so that we can visit places which are safe to visit or to visit family. The US has recently shown a leaning towards reopening with steps taken to gradually ease travel restrictions. Currently, some non-US passport holders can enter on certain types of visa and you are no longer recommended to quarantine in the US after returning from travel by the CDC (although individual states do have quarantine restriction so their own such as New York).
The latest change still does not mean that we can visit, but it is yet another step closer towards it. At the start of the pandemic, visitors from certain parts of the world were only allowed to enter the US through 15 "gateway" airports. The USG had focused public health resources in order to conduct enhanced entry screening at these specific airports but they now want to redirect resources elsewhere. Therefore visitors from the UK will be permitted to enter via any US airport. This may explain why Virgin recently scheduled Orlando flights for winter.
The downside of this is that if you have flights booked to the US and no "book with confidence" type policy applies, it could make life more difficult. Most airlines will not refund money if the flights are still operating and you booked before their flexible policy started. This is true even if the country you are travelling to will not accept UK visitors. So if airlines decided to run more US flights now, there could be a few people out of pocket if they don't wish to travel and want a refund or voucher. In this case, travel insurance can sometimes help, particularly if you have someone on the booking who has been advised not to travel medically due to the pandemic. The good news is that if demand is low even if more entry points are allowed, the chances are flights will still be cancelled and you can get your money back.
Thanks to reader Ben for sending the official link
IAG, BA's parent company, are expecting an even worse winter 20/21 than feared
Last week IAG issued a statement with the announcement of the completion of a €2.75billion shareholder rights issue to bolster its finances. Many of you may have noticed the 30% dip in the IAH share price today which is due to the rights issue and expected to correct itself later this week.
IAG revealed that following an almost complete cessation of new booking activity in April and May, June saw a significant increase in bookings to approximately 30% of 2019 levels by the end of that month. This was driven by the easing of country lockdowns across the UK and Europe as well as the gradual reopening of European borders. Domestic travel led the recovery, followed by international short-haul and then long-haul travel. Currently, there are very few long haul destinations that will both accept UK travellers and are on the UK travel corridor list.
Since July, IAG has experienced an overall levelling off of bookings. Initially, BA reported that the UK's government's decision to introduce quarantine for previously safe countries did not dent consumer confidence. However, as more and more countries got taken off the safe list at short notice, people are beginning to give up making bookings due to all the last-minute changes. Short-haul bookings have now fallen slightly. Having recently had a trip to Portugal cancelled, I can understand why people are finding it hard to summon enthusiasm about travelling.
As anticipated, IAG has seen a delayed recovery of long-haul booking activity, impacted by the continued existence of travel restrictions to many long-haul destinations, including North and South America. Long-haul bookings have seen a modest increase since mid-August. Where travel markets have reopened without border restrictions and quarantine requirements IAG has been encouraged by the level of pent-up demand that exists for air travel. This has always been my thought, that when we are allowed to travel to destinations seen as safe, there will be demand for travel. However, until countries have a simple system of testing to allow entry, people will be put off by all the travel restrictions. Alex Cruz was one of many travel CEOs that wrote to the government demanding they introduce a testing system for travellers immediately to ensure the survival of the travel industry.
As a result of the impact of current travel restrictions and quarantine requirements on booking activity,, IAG expects that for July to September, capacity is expected
to decline by 78% compared to 2019. For the last three months of the year, capacity is expected to decline by 60% compared to 2019 and compared to 46% in the their previous predictions. The company is more upbeat about 2021 where capacity is expected to decline by 27% compared to 2019. However, the group still believes that it will take until at least 2023 for passenger demand to recover to 2019 levels.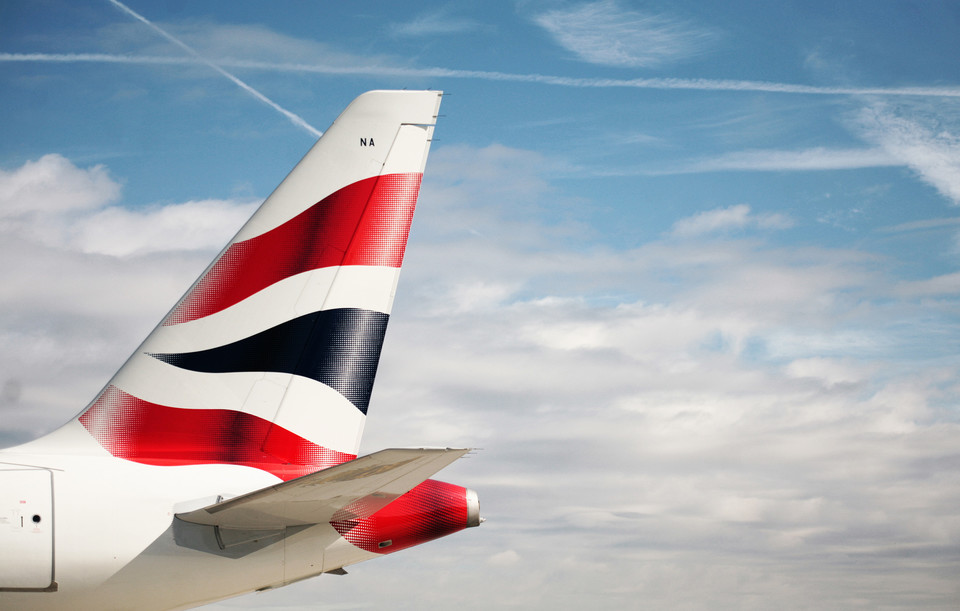 British Airways is in the process of reducing headcount by up to 13,000. By the end of August, the headcount was reduced by 8,236 due to employees leaving the business and mostly as a result of voluntary redundancy. It has concluded agreements with its pilots, engineers and Heathrow customer service staff. In regard to cabin crew, agreement in principle has been reached with Unite and a ballot is expected to start shortly. It is expected that no cabin crew will be made involuntarily redundant at Heathrow and London City as enough people requested to take it voluntarily.
Other consultation discussions continue, including with Heathrow ground handling services and cargo operations staff, UK Contact Centre employees and Gatwick based cabin crew.
Financially. IAG looks OK in the short to medium term. As of 31 August 2020, the IAG Group had total liquidity of €7.6 billion, comprised of €5.8 billion of cash, cash equivalents and interest-bearing deposits plus €1.8 billion of undrawn and committed general and aircraft facilities. Cash at the end of August included an approximate £750 million payment from American Express, a significant part of which was a pre-purchase of Avios points.