All-Accor has rebranded and revamped its loyalty scheme now referred to as Accor Live Limitless. Now members as of their first reservation and stay can receive a discount on more than 3,000 hotels in 110 countries.
Overview of All-Accor hotels:
Maybe you didn't realize you have stayed at one of the many properties by All-Accor. From budget hotels to luxurious resorts there are many choices for all travelers. Don't waste another moment if you have been staying at these hotels sign up for Accor Live Limitless the new rewards program for All-Accor! Just a little reminder that most All-Accor hotels are in Europe and Asia. If you like luxury hotels, the group probably has one of the biggest selection of luxury brands and the group has nearly 4000 hotels enrolled.
Here are some of the much sought-after updates and ways to collect and use Accor points.

How is your status determined?
While there are benefits and more of them for each status, and you are automatically awarded Classic Status on joining, everyone wants to move up. Progressing to the next status will be determined by the number of nights stayed at All-Accor properties or eligible expenses. You earn 25 status points per €10 spent.
Benefits for Every Status and More of them.
Classis Status will enjoy discounts and member rates at All-Accor properties as well as online check-in/fast check-out. Also, advance access to private sales for Accor Live Limitless members on all.accor.com
Silver Status is granted after spending 800 euros on stays and services or staying 10 nights. Some added perks guests will love are the priority welcome, late check-out, and a welcome drink.
Gold Status will be awarded when you spend 2,800 euros on stays and services or stay at least 30 nights at All-Accor properties. Perks at Gold include free room upgrades to the next room category, early check-in, and late check-out, as well as a guaranteed room up to 3 days before arrival.
Platinum Status occurs after you spend 5,600 euros on services and stays or, or stay 60 nights. Not only do you get all the benefits of the prior stages, but you also get guaranteed room up to 2 days before arrival, access to the Executive Lounge (if it exists), and an upgrade to a suite night upgrade (subject to availability).
Diamond Status is the pinnacle status for All-Accor. After you spend 10,400 euros on stays and services guests will receive all benefits and complimentary breakfast on weekends, and 4 dining and spa rewards worth 25 euros each. Also, you can gift the person of your choice with Gold Status!
Some other perks include turndown service, free soft drinks in the mini bar, ironing service, a welcome gift, and usually dining and spa rewards (not offered in 2020 due to Covid).
You can buy Gold Status for €90 buy buying the Ibis business card. You can read about that in this article.
Earning Reward Points
Non-status members earn 25 points for every €10 spent at the hotel which is in effect a 5% rebate for classic members, which gets higher as you gain status. You can earn points on most aspects of your stay such as dining, spa, minibar and Pay TV. There are a few brands where you earn less such as Ibis, Peppers and Adagio. YOu can work out how much your stay will earn you here.
More partners have recently been added to Accor Live Limitless
Accor partners with Air France, KLM, and HOP to earn Flying Blue Miles that can convert to Accor points. Currently, 4000 miles convert to 1000 reward points and 2000 reward points can convert to 1000 miles.
Earn 4,500 reward points just for subscribing to "The Economist"!
Also, renting with Europcar can get you up to 1000 reward points and a 15% discount.
There is a multitude of ways to earn points that are all in line with your travel lifestyle. Whether you purchase luggage from Accor partners on their ecommerce site, or you sign up for the Priority Pass (another All-Accor partner), there is no losing with Accor Live Limitless.
Dining in the US and Canada? Now you can also use All- Accor rewards card to earn 1 point for every 1 euro you spend! Just download the app, let your server know you want to earn rewards, and then get earning rewards on eating out at participating locations.
Redeeming Reward Points
The most important thing about a good reward scheme is the ease of redeeming the rewards. Accor Live Limitless allows you to redeem online, by phone, and at the hotel reception.
You also don't need to have a huge amount of points to start cashing in on them. You can swap 2000 points for 40 euros off your next booking. I actually like the fact that it doesn't take long to earn enough to get €40 off. The fact that it is a very simple scheme is appealing and that you don't need to stay that much to get a reward back. You also don't need to try to work out how many points a hotel needs if it is a rainy Wednesday in October versus a sunny July date when the hotel is busy!
I often use this for a stay at the Sofitel T5 since they are generally quite overpriced. Add in a 15% discount from Topcashback which happens on a regular basis, and it makes it a lot more affordable.
With a lot of uncertainty in travel, they also are refunding points if you have to cancel your trip. We will be taking a detailed look at what all the hotel schemes are offering for flexibility later this week.
Dream Stays and Elite Experiences Solely for Members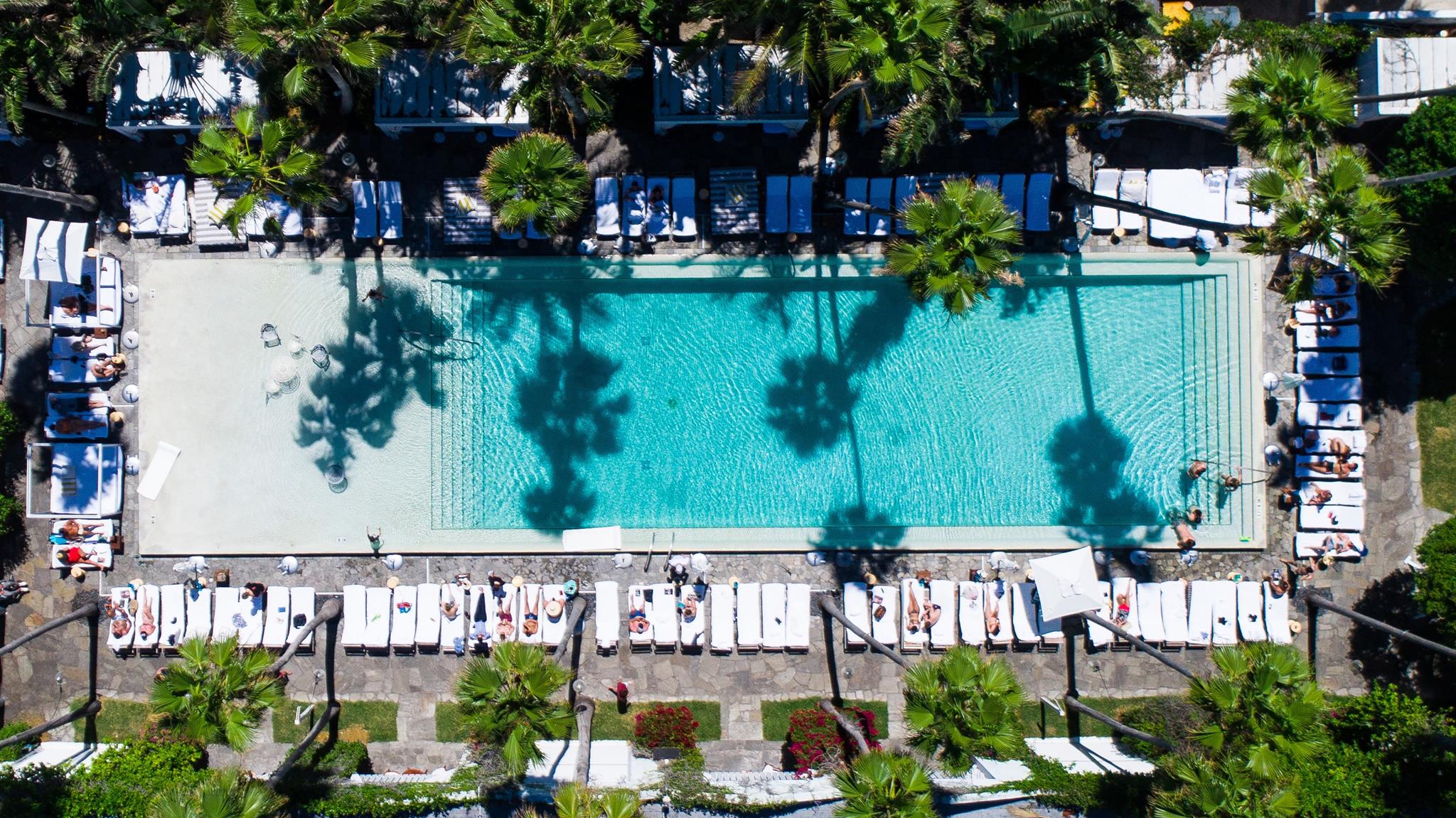 Finally, some of the most luxurious and exclusive experiences are reserved for members only of Accor Live Limitless. First is Dream Stays, which allow you to use reward points to get a one of a kind vacations at premium All-Accor hotels and resorts.
Some exclusive experiences include:
An extended partnership with AEG the world's leading sports and live entertainment company to include premium venues providing over 60 000 tickets and private suites to sports and entertainment events for loyalty members in Latin America, Asia, and Europe.
The Group has signed a new partnership with IMG, which will unlock access to chef masterclasses and culinary encounters for members courtesy of the loyalty program. Starting in 2020, members will enjoy the best of Taste Festivals in London, Paris, Sao Paulo, Hong Kong and Toronto, with growth and expansion of the partnership into new cities over the next three years.
Do All-Accor points expire?
Yes, notwithstanding the current COVID arrangements, if there have been no stays in the previous 12 months those points will expire. However, points earned will extend out from 12 months from that activity. While other hotel loyalty programs will let you extend your points and save them from expiring from purchases with partners, All- Accor requires a stay with them.
Final Thoughts:
The All- Accor's reward scheme rebranding into Accor Live Limitless is definitely an improvement with many rewards options and perks at all levels as soon as you sign up. The number of luxury brands and the ease of earning money off makes Accor a great choice if you will not rack up a great number of nights. Buying Gold also gives an easy way to status match other hotel brands providing you then stay at an Accor hotel to get the match.
Also, more partnerships make it that much easier to rack up the points to earn towards a free stay.
You can find out more details and register here.
Want to decide for yourself which hotel rewards program is best for you? Check out our guide to IHG by Mr. Brightside.