US removes outbound travel warning – is this a first step to reopening?
While most TLFL readers indicated that they don't want to visit the US right now, I'm sure many of us are hoping that we get a firm reopening date soon so we can plan travel for a later date or know whether our booked trips are going ahead. Yesterday there was an interesting step forward when the US State Department removed their ban on all travel abroad. They will now use the previous system where each country has its own warning. Countries are rated from 1-4 with 4 being a "do not travel warning."
The official statement said
"With health and safety conditions improving in some countries and potentially deteriorating in others, the Department is returning to our previous system of country-specific levels of travel advice … in order to give travellers detailed and actionable information to make informed travel decisions,"
While this does not allow us to visit, it's a step in the right direction. Given that we allow US travellers to visit here with 14-quarantine, they could look at doing something similar as things (hopefully) begin to get better there. The UK and Europe are currently under the "Reconsider travel" category for US visitors.
Qatar's new app & up to 10% discount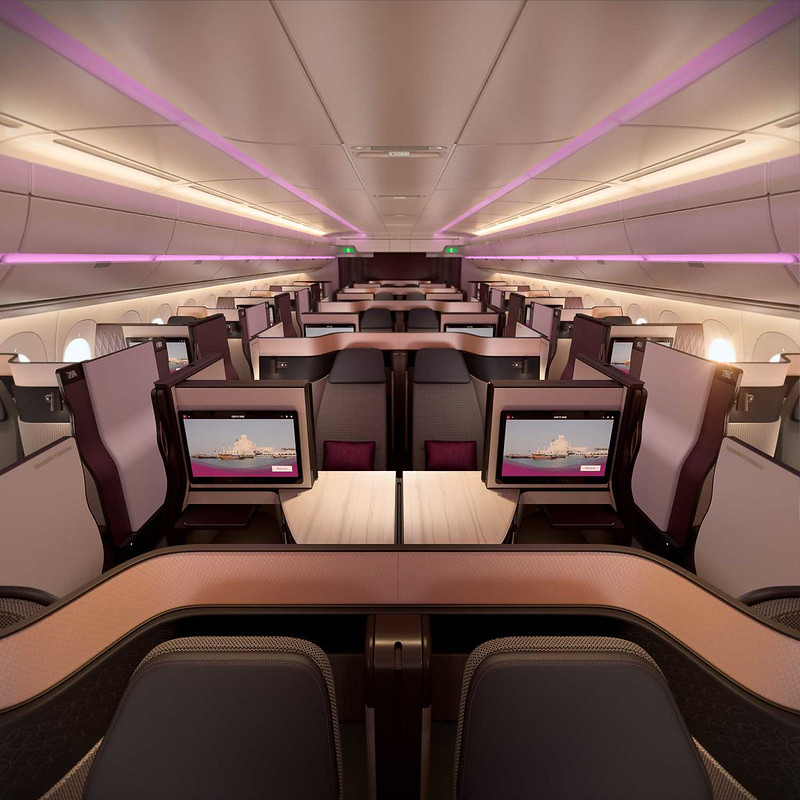 Qatar Airways has announced significant updates to its mobile app that allows passengers to plan their travel with greater ease, helping minimise physical contact and interactions throughout their journey. Members of Qatar Airways Privilege Club will also earn 1,000 Qmiles when they download the mobile app.
With an updated, intuitively designed look and feel, the Qatar Airways mobile app now presents a personalised home screen that provides the most relevant information to each user. For those with an upcoming flight, the mobile app's existing 'My Trips' feature will now be displayed on the home screen, highlighting the most important information at each stage of their journey. For those without a current booking, special offers will be displayed, tailored to their location.
With the airline's mobile app's 'MyTrips' feature, now prominently presented on the home screen, you can select your preferred seat and meals in advance, check-in online, download a boarding pass to a mobile wallet, and generate a baggage tag to print and attach to luggage at home. Passengers can also enable notifications through the mobile app to receive important alerts about their upcoming flight's departure times, check-in, boarding and baggage collection. Throughout the passenger's journey, the mobile app can be used to track baggage and book Meet and Assist services at Hamad International Airport in Doha.
Other features of Qatar Airways' mobile app will continue to be offered to its customers. Before travel, customers can use the mobile app to check the latest information on country and travel requirements, including visa and passport information. The mobile app includes a very handy camera tool, allowing passengers to capture a photo of their passport or payment card without having to manually enter this information upon check out.
Meanwhile, members of Qatar Airways' loyalty programme, Privilege Club, can use the app to seamlessly log in with fingerprint or facial recognition, book a trip using Cash + Qmiles, redeem Privilege Club awards, manage their accounts, and much more.
Qatar allows unlimited date changes, and passengers can change their destination as often as they need if it is within 5,000 miles of the original one. The airline will not charge any fare differences for travel completed before 31 December 2020, after which fare rules will apply. All tickets booked for travel up to 31 December 2020 will be valid for two years from the date of issuance.
To celebrate the new app features you can save up to 10% on your next journey booked on our app and you can also get 1,000 bonus Qmiles. It is not clear from the promo what up to 10% actually means, but if you are thinking of booking it's worth having a look. Use the promo code QRAPP today until 12 August 2020, for travel between 6 August 2020 and 31 March 2021. The offer page is here.
There is a blackout period for travel from 10 December to 10 January 2021. The discount is only available for Business Class "Promo" – I, R fare buckets.
To get the QMiles you will need to join here.