Virgin Atlantic is expanding its operation out of Manchester Airport, with brand new flights from its Northern base, the opening of a new Clubhouse and a refurbished Virgin Holidays v-room at the airport.
Virgin will also be expanding its schedule from Manchester
The new schedule includes additional flights to Barbados, along with increased capacity on the popular New York service, meeting the needs of both leisure and business travellers;
The largest aircraft in the fleet, the Boeing 747, will now operate a greater number of services to New York JFK, increasing MAN-JFK capacity by 65% year on year
A third weekly service from Manchester to Barbados will be introduced for the full Winter 2019 season
Virgin Atlantic will also increase flying from London Gatwick, with an eighth and ninth weekly service to Barbados for the Winter 2019 season.
These additional services will go on sale from Tuesday 1 October so it could be a good time to look for Flying Club miles flights on the increased routes. The airline is now reviewing options to add further flights and new destinations to its Winter 2019/ Summer 2020 schedule. A greater number of flights from both Gatwick and Manchester to Orlando will come into effect during peak travel periods, with further details to be announced shortly.
In order to provide an unrivalled travel experience, Virgin Atlantic will bring its iconic Clubhouse lounge to Manchester for the first time from Spring 2020. The Clubhouse at Heathrow is my favourite lounge in the UK and in my top lounges worldwide too. Upper Class customers and Gold Card members can take advantage of the exclusive space before their flight, which will include a la carte dining and a full service bar, quiet working spaces and a spa, allowing passengers to relax and rejuvenate before they depart.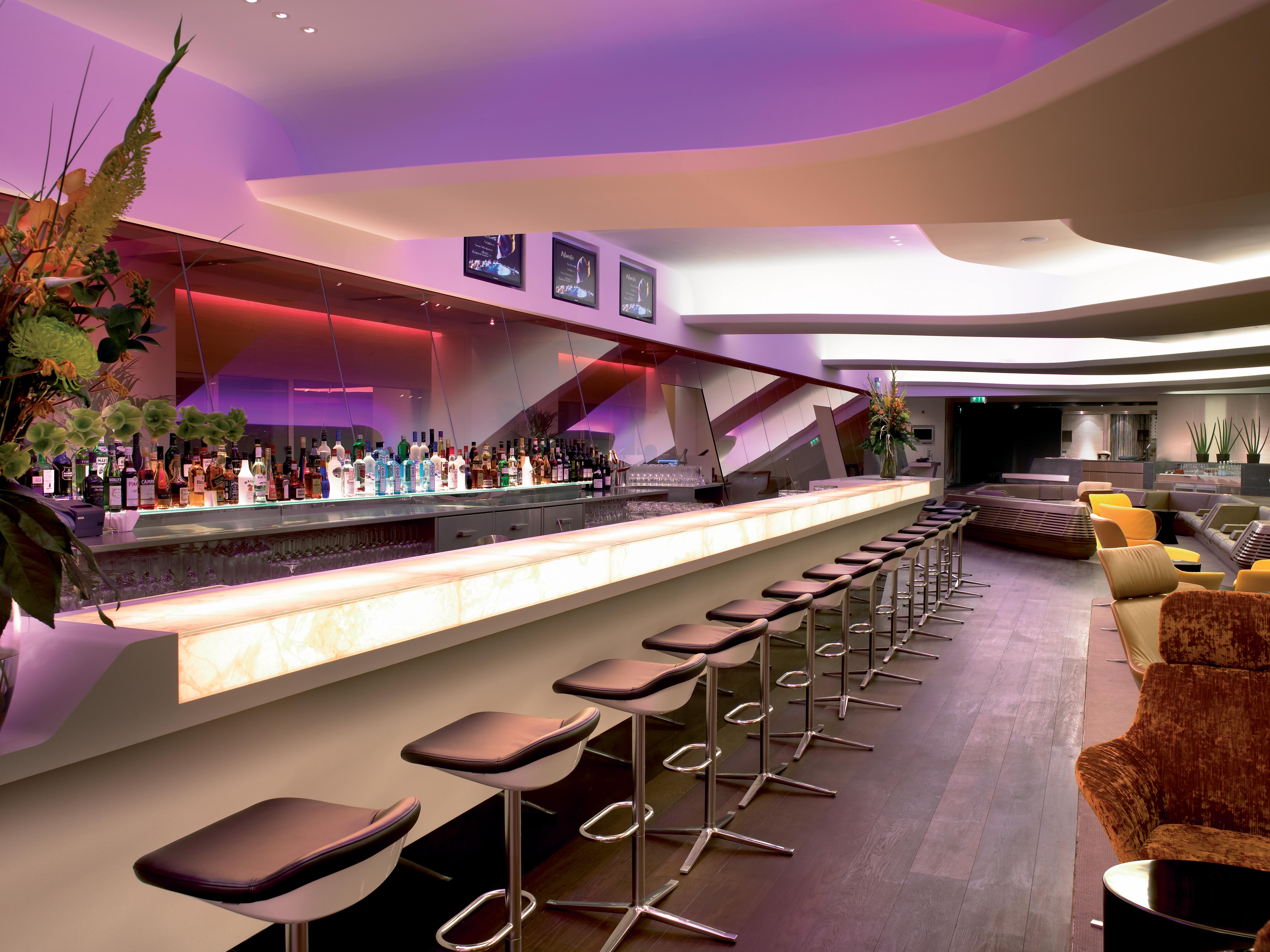 The Virgin Holidays v-room will also get a brand new look, alongside the Clubhouse. Whether you're a honeymooner off to the Caribbean or taking the kids away to Orlando, the v-room caters for everyone, with a buffet food offering and plenty of play areas for younger travellers.
Juha Jarvinen, EVP Commercial at Virgin Atlantic, commented;

"As one of our three core hubs in the UK alongside Heathrow and Gatwick, Manchester is Virgin Atlantic's home in the North. As part of our growth strategy, we have long-since held an ambition to expand in Manchester and that is reflected in a significant 92% increase in seat capacity since 2014. Schedule expansion this winter, coupled with our first ever Clubhouse in the North, demonstrates our clear commitment to the region.

"There is a huge opportunity for Virgin Atlantic here; we want to be the airline of choice for customers travelling from Manchester Airport and we're eager to build upon our announcement today, with a greater number of new flights and destinations to follow in the near future."
Virgin Atlantic flies the newly refurbished Airbus A330-200 and Boeing 747 from Manchester to destinations across the USA and the Caribbean, including Atlanta, Boston, Los Angeles and Las Vegas. All cabins offer complimentary food and drink, with a full Wi-Fi offering on board.
Flights on the new schedule can be booked on Virgin Atlantic here from 1 October 2019.
LATAM to leave oneworld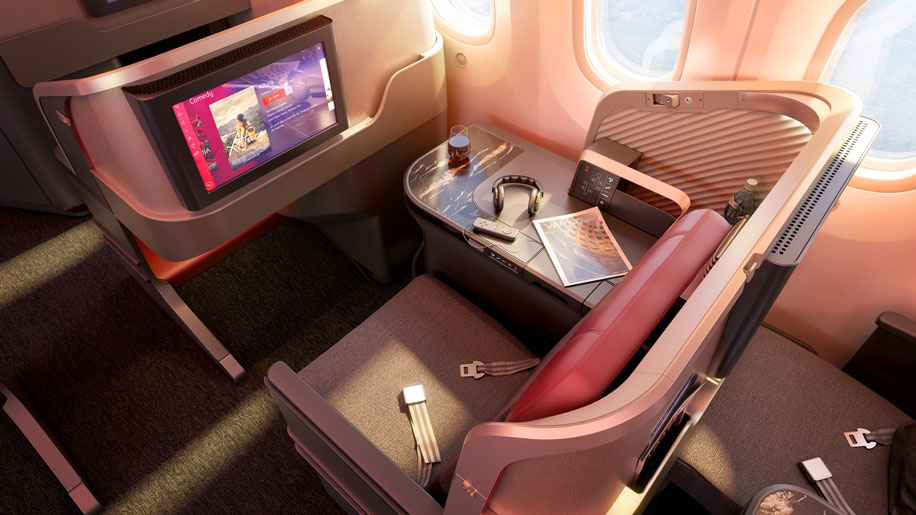 LATAM have been a very useful airline to have in oneworld with flights like the B787 between Madrid and Frankfurt and some unusual options such as Easter Island on their routes. Sadly they have now announced that they will be leaving oneworld after Delta bought a 20% share in them. They had been looking for a US-based airline for an alliance but sadly the proposed alliance with American Airlines was blocked by the Chilean Supreme Court. This will leave a massive South American-sized whole in the oneworld network. It will be interesting to see if LATAM defected to Sky Team which Delta is a member of.
Delta and LATAM Airlines Group announced last night that they have entered into a strategic partnership that for the first time combines the strengths of two leading airlines in North and Latin America.
"This transformative partnership with LATAM will bring together our leading global brands, enabling us to provide the very best service and reliability for travelers to, from and throughout the Americas," said Ed Bastian, Delta's Chief Executive Officer. "Our people, customers, owners and communities will all benefit from this exciting platform for future growth."

"This alliance with Delta strengthens our company and enhances our leadership in Latin America by providing the best connectivity through our highly complementary route networks," said Enrique Cueto Plaza, Chief Executive Officer of LATAM. "We look forward to working alongside one of the world's best airlines to enhance the travel experience for our passengers."
Additional details of the partnership include:
Delta will invest $1.9 billion for a 20 percent stake in LATAM
Delta will also invest $350 million to support the establishment of the strategic partnership.
Delta will acquire four A350 aircraft from LATAM and has agreed to assume LATAM's commitment to purchase 10 additional A350 aircraft to be delivered beginning in 2020 through 2025, supporting Delta's ongoing fleet transformation.
The tender offer and the strategic partnership are subject to closing conditions and governmental and regulatory approvals, including anti-trust immunity.
The exact time frames for leaving oneworld have not been announced but usually, these take around a year so there is still time to try LATAM and earns some tier points and Avios before they leave. As the agreement with Delta is subject to regulatory approval I would expect it to take at least a year, if not longer. If you fancy Frankfurt-Madrid it is currently available for £83 one way or £145 return for business class which gets you 80 Tier points. You can find schedules and book direct with LATAM here.