Cuba had been on my bucket list for some time so when a Virgin Atlantic offer from Gatwick to Havana appeared I jumped at the chance to go. The flight was just under 10 hours directly to Havana.
I had booked 'meet and greet transfers' from the airport even though Old Havana, where we were staying first, was less then 10 miles away. Our driver was waiting for us at arrivals and took us to Hotel Inglettere right in the centre. He gave us a running commentary during the journey which unfortunately was delivered in rapid Spanish that we both struggled to pick up more than a couple of words.
Old Havana
This is a UNESCO world heritage site. Our hotel was situated next door to Gran Teatro de La Habana and directly across the street from Parque Central providing a great base for exploration. On our first evening, we didn't venture far but rather enjoyed listening to live Cuban music with a beer on the terrace in front of the hotel. More on the live music later……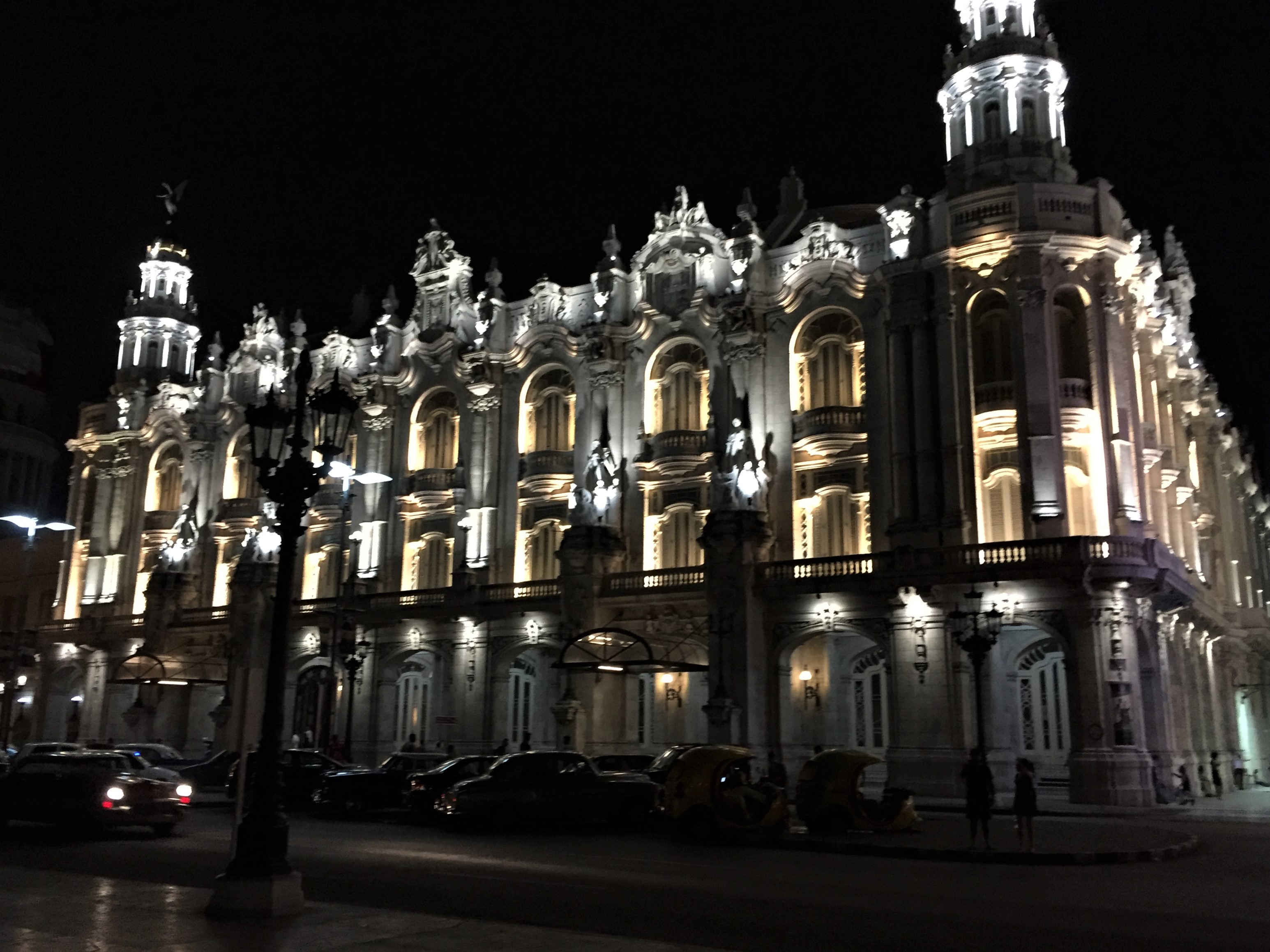 Hotel Inglaterra
Opened in 1895 it is Cuba's oldest hotel and has hosted several well-known guests over the years such as Anna Pavlova and Winston Churchill. Prior to Cuba's separation from Spain, activists established their headquarters there to plan for the Cuban wars of independence.
The hotel really was from a different era. The only way I could describe it is that it felt like visiting my granny's house in the early 1970s! The walls and ceilings inside were covered in very intricately carved Andalusian mosaics and there was a multitude of 'decorative items' (dust catchers as I call them) which gave it a very 'olde worlde' charm.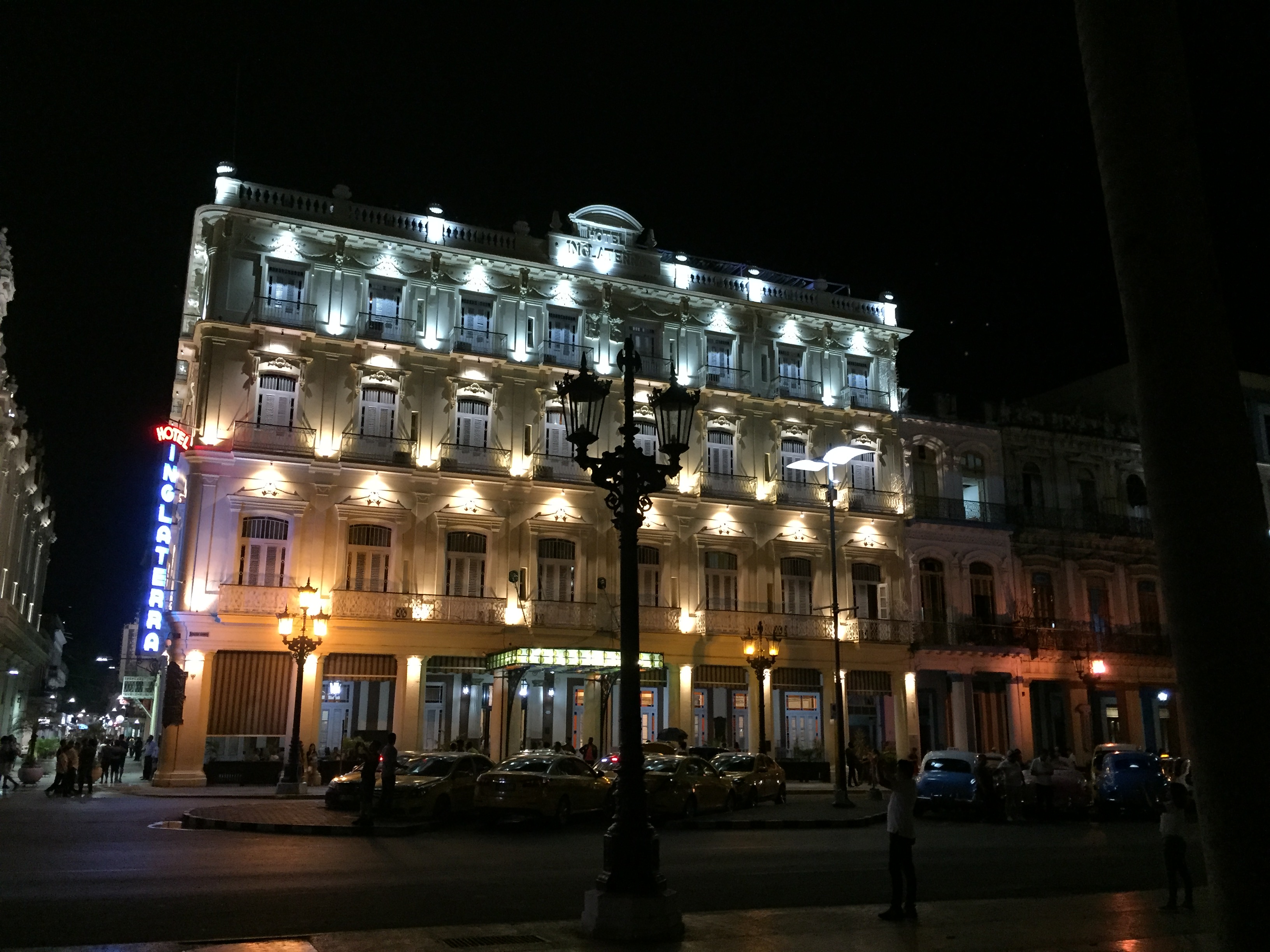 Check-in was swift and efficient before we were offered a complimentary drink from the bar and shown to our room. The hotel is constructed in typical Spanish style around a central open atrium which was full of ivy and other greenery giving it a lovely airy feeling. The ornate decoration and furniture continued in the corridors outside the rooms.
Once inside the rooms, we were reminded that this part of Cuba is still developing and not necessarily at 'western standards' just yet. The room was small but perfectly clean with fresh white cotton bed linen changed daily. The bathroom consisted of a fairly modern walk-in shower with a single freestanding sink and a WC. The sink actually took freestanding to a whole new level appearing to be attached (very loosely) to the wall by a single bolt!
There were two bath towels and a solitary hand towel provided all of which were small, thin and greying but were also changed daily and made in to 'towel sculptures' each time. I'm not raising this as a criticism but rather as a warning to manage your expectations while Old Havana continues to grow.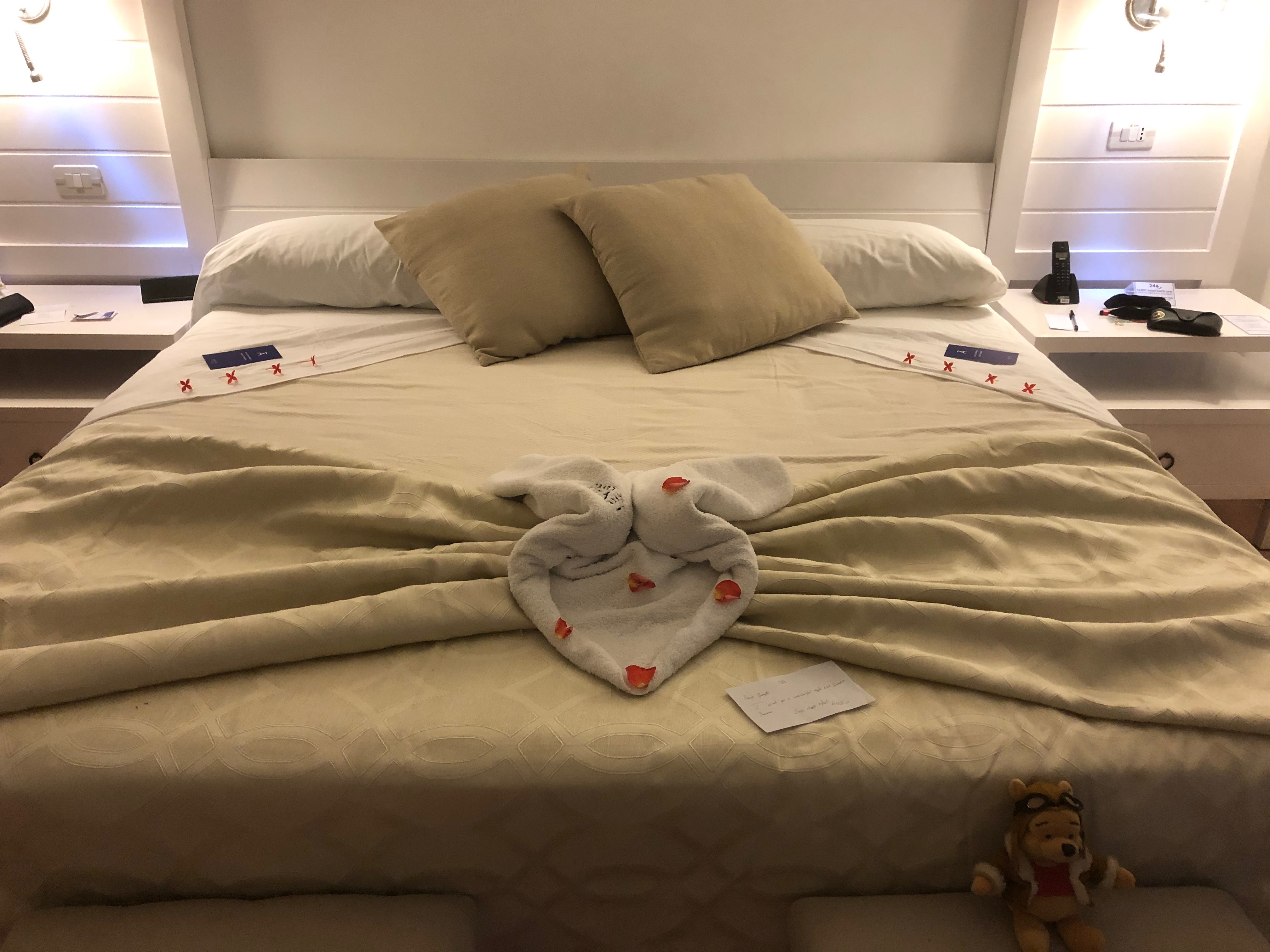 The windows in the rooms were all single glazed and provided no noise reduction from the live Cuban band that we had enjoyed earlier in the evening who continued to play until after 2 am! I think by that point I couldn't really say that I was still enjoying the music. Be aware that this is standard in Old Havana in most hotels and on most evenings so maybe pack some earplugs if beauty sleep is needed.
On our first full day in Old Havana, we had booked a private walking tour. Our guide met us at our hotel reception and took us on an exciting and very interesting 2-hour walk before she then accompanied us on a 2-hour driving tour in a 1950's American convertible. These cars were amazing…..spare parts obviously have not been available so the owners made their own replacement 'parts'. This even stretched to wooden blocks screwed to the floor to stop the seats sliding around, doors only opening from outside and windows permanently either up or down! That said, the owners are quite rightly very proud of keeping these old motors in working order and could be seen parked outside our hotel polishing their cars all day. It was the best looking 'taxi rank' I've ever seen!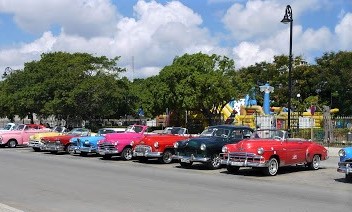 After our driving experience, our guide showed us a few places she could recommend for lunch and finally, she took us to see several more places of interest before returning us to our hotel. We used her guidance to plan our next day's itinerary. She had told us that the crime rate in Havana was virtually zero and it was totally safe to walk anywhere. I was reassured by this as several of the streets did not appear at all inviting on first sight but we never once felt remotely concerned or uncomfortable.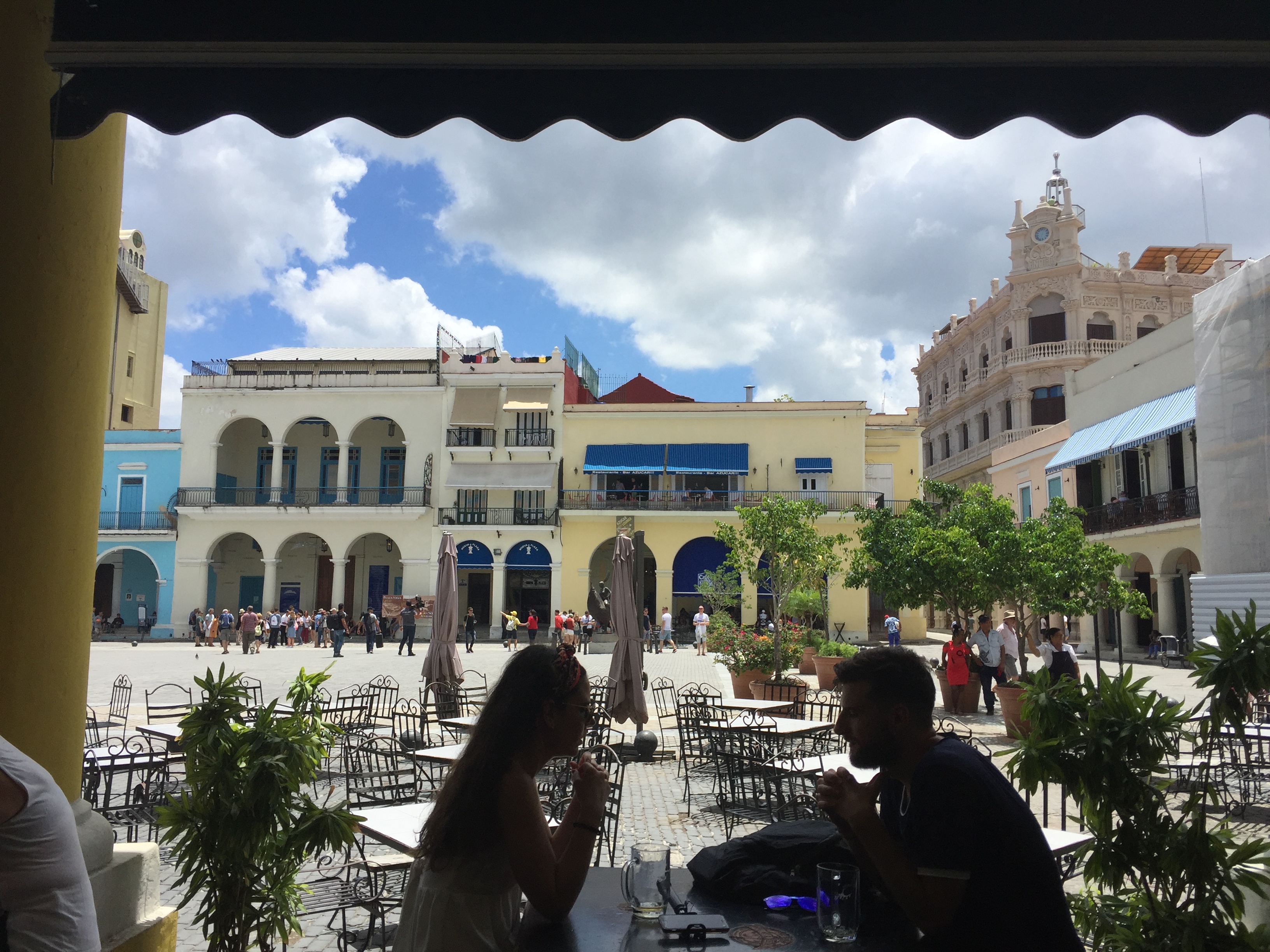 Food
We were booked on a B&B basis in Hotel Inglaterra. Breakfast was served in the very ornate old fashioned restaurant with a pianist playing gentle music to welcome you to a new day in Cuba. The plastic remained on the seat pads of the old-style dining chairs – just as several grannies did to keep them good as new in days gone by! Breakfast was very basic consisting of scrambled eggs and/or pancakes if you timed it just right plus cereals, bread, cold cuts and cheese, however, the prepared fresh fruits were very good. I'll gloss over the fact that the 'fruit' juices all looked the same and were pretty tasteless.
We ate out on both evenings and found the standard of food available to be really excellent and very reasonably priced. Unfortunately, that wasn't our experience for the majority of the rest of our trip. Most places had outside tables which allowed you to soak in the Havana night-time culture as you dined.
Must-do: A visit to La Floridita is an absolute must-do. This is the bar that Ernest Hemingway frequented during his time in Cuba and is known as the home of the daiquiri. There is a full-sized statue of Hemingway leaning on the bar at his favourite spot. The bar is incredibly busy all day though the bar staff work so quickly and efficiently there was only ever a short wait to be served. La Floridita serves 'bar food' but also has a more formal dining area. Strangely the whole place is quieter in the evening but we were told that this was because during the day tour groups visited in droves but then went back to their cruise ships for dinner!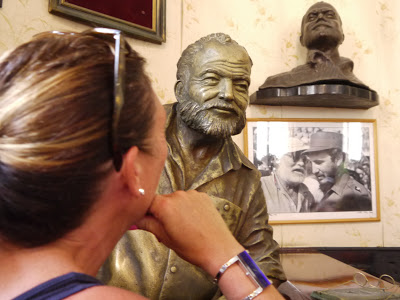 Other places I'd suggest to see: I'd suggest you either research before you go or as we did, book a private tour. Plaza de la Catedral Plaza de Armas Plaza Vieja Castillo de la Real Fuerza Plaza de San Francisco El Capitolio La Bodeguita (Ernest Hemingway's favourite restaurant)
Lasting impressions of Old Havana
The architecture in its heyday must have been spectacular as even in its crumbling current state it was beautiful. It felt peculiar to be walking along Paseo del Prado, the main street in Old Havana, which is very similar in style to Las Ramblas in Barcelona, to see the majority of buildings apparently derelict. It was somewhat sad to realise that they were actually inhabited. Many were without a full roof on the upper floor and walls crumbling but families were living in the floors below. Several buildings along this road seemed to have been lovingly restored and actually looked really out of place amidst the other crumbling buildings.
We learnt that these buildings were 'government' buildings – some are obviously not as equal as others!
There are literally hundreds of stray cats and dogs in Havana and Cubans are not great animal lovers. The unfortunate upshot of this was that there was a significant amount of associated 'mess' on the roads and footpaths. Suffice to say, watch were you are walking or don't go out in your best shoes!
Two currencies operate in Cuba, one is the 'tourist peso' (CUC) and the other 'peso' is the 'local' currency. You should bring GBP or Euro (not USD!) to Havana and exchange for CUC at the airport or your hotel. It is imperative that the notes you bring are 'clean' insofar as there are no pen marks etc added to the original note. Any marked notes will be rejected.
Cayo Coco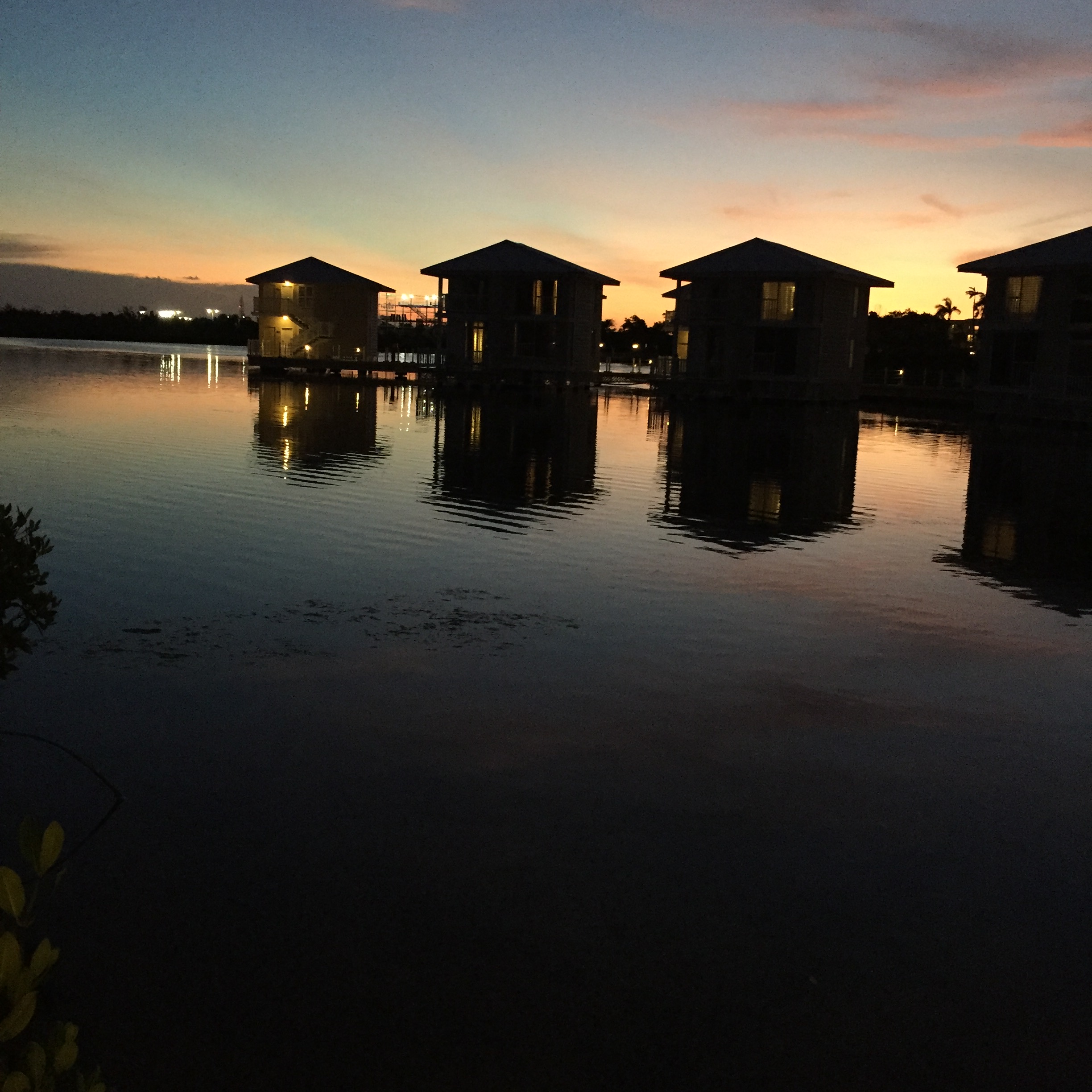 After 3 nights in Old Havana we left for a week of Adults Only All Inclusive relaxation in Cayo Coco which is one of several small islands off Cuba's east cost. We had booked flights with Cubana which included hotel transfers in Havana and Cayo Coco. Expect to have your hotel pick up and flight departure time confirmed just 24 hours before. That may not sound too bad but, you will be informed by email, WiFi coverage is sporadic and costs 1 CUC for 1 hour (although you can log off and on but get a full hour of 'actual' useage) and even if you've paid for and manage to log on to WiFi it is usually so slow it is like the old dial-up computer connections!
Our original departure time was brought forward by 30 minutes and our return flight rescheduled for 2 hours later than expected. It would appear that we were lucky that both of our flights actually happened – it is not unheard of for Cubana to cancel flights if they don't have enough bookings! Havana domestic terminal is very much another place where expectations need to be managed – no computer technology and hand written boarding passes. It reminded me of an old army nissan hut! There were only 6 passengers for our flight. I am occasionally a nervous flyer so having been walked out to the steps of a very old, tatty ATR72 and seated over the wing area for weight balance raised my heart rate slightly!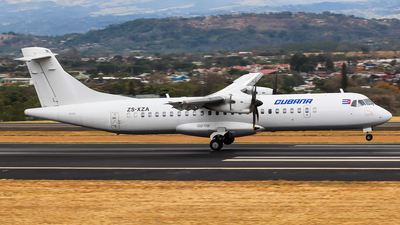 I was very grateful when we landed after the 55 minute flight. With what appeared to be a random approach to timings we actually landed in Cayo Coco 15 minutes before we should have left Havana. The airport terminal wasn't yet open so a member of ground staff collected us at the bottom of the aircraft steps and escorted us around the outside of the building to what he described as the 'arrivals lounge'…..I don't even think he was joking!
It soon became clear why there were 3 Cubana ground handlers on our flight – they unloaded our bags, brought them to the 'arrivals lounge' then got back on the aircraft! As we had arrived so early our transport hadn't arrived but turned up reasonably quickly and we were taken to our hotel 15 minutes away.
Hotel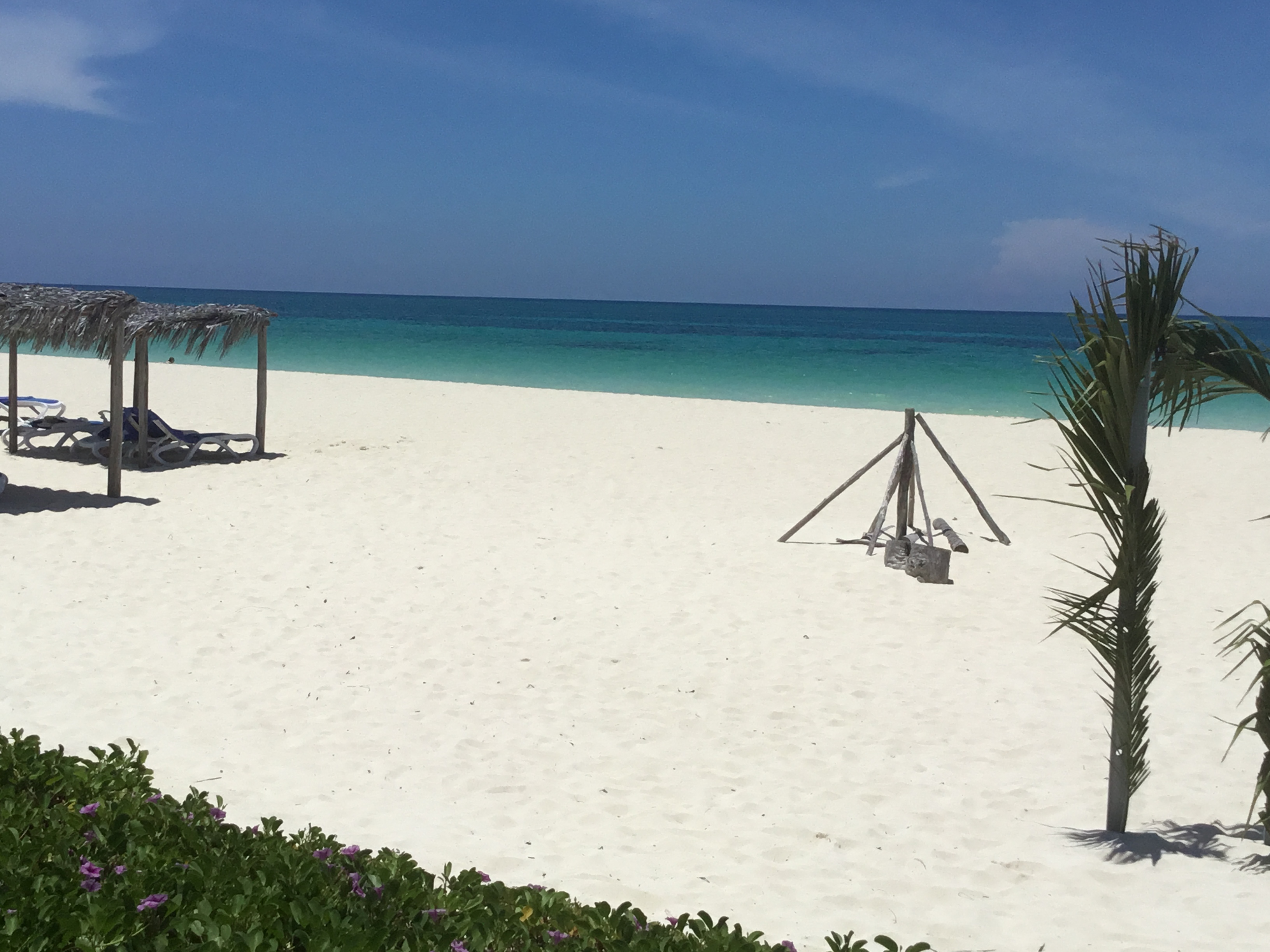 We stayed at Meliá Cayo Coco on an All-Inclusive basis. As with nearly all of the Cuban island hotels, AI is the only board basis as there is literally nothing else around! We had booked a Grand Suite Lagoon View and were checked in to the room straight away despite it being 08:00! The suite was very nicely laid out with a lounge/dining room, separate bedroom, bathroom with a decent rainfall shower then a separate washbasin with full-sized Meliá own branded toiletries. The bedroom had a 'Juliet balcony' overlooking the lagoon and from the living room patio doors opening on to a decent sized balcony equipped with comfy sunbeds. These balconies were incredibly private which made them a lovely place to enjoy a cold beer (from the complimentary drinks fridge!)
Our room category entitled us to the use of Las Caletas, which is a restaurant on stilts in the lagoon, for breakfast and to have dinner in each of the á la carte restaurants. We first went to Las Caletas for some breakfast where we were given 'orange juice' while we looked at the menu. Much to our surprise, it was actually a jug of orange squash and it seemed that 'real' orange juice didn't exist. That said though we had a decent breakfast. Each morning's 'orange juice' was orange squash differing only in strength depending on who added the water!
Food
There are 3 a la carte restaurants and one buffet restaurant to choose from. Our bookings had been made in advance for us. The a la carte restaurants are Las Caletas (international), Arena Real (Creole) and La Terraza (Mediterranean). We were disappointed to find that in both Las Caletas and La Terraza, although the food sounded delicious, it appeared to have had every ounce of flavour sucked out of it! Arena Real, which is beachfront/open-air had some lovely food BUT the small restaurant and open kitchen coupled with an absence of air-con or ceiling fans made it unbearably hot to the extent that it was necessary to walk outside several times during dinner for a cooling sea breeze. At the tables, both ladies and gents spent most of their mealtime fanning themselves with whatever came to hand. This was disappointing as it could have been a lovely meal.
The one restaurant that proved to us that lovely tasty food did actually exist in Cayo Coco was dinner in the buffet restaurant. I'm a great fan of fresh seafood which the chef prepared fresh for each individual. There were also stations for roast meat joints, cooked to order pork chops, steaks etc as well as the usual salads, soups, cold cuts, cheese and desserts. I would definitely recommend eating in this restaurant every evening. There is a different theme each evening so you shouldn't get bored AND it's air-conditioned!!
Drinks
I was delighted to find my favourite non-posh gin, Tanqueray, was on the all-inclusive drinks menu however this soon turned to disappointment when we discovered that there was none at any of the bars so we had a generic 'gin' which was drinkable (I'll leave it at that!). Gordon's and Beefeater were also promised but unavailable however on one evening a bottle of Gordon's was spotted at the main bar. This was swiftly despatched as those of us not keen on generic gin swarmed to the bar like a plague of locusts! That was the one and only sighting of branded alcohol during our stay. It would appear that the drinks menu was more 'wish list' than actually available.
Another issue for me was that all drinks were served in the smallest glasses imaginable – G&T was slightly smaller than a schooner of sherry. There was a choice of wines available at dinner which although were technically to be served 'by the glass' although chosen from a wine list. We were always served our chosen full bottle. The wine we chose was surprisingly pleasant.
Hotel grounds
The hotel grounds were well maintained and very similar to any other Caribbean resort I've been to. There was only one pool but it was large and never felt remotely crowded. The pool area had decent padded loungers and several covered cabanas with soft squishy mattresses and adjustable curtains. A fresh juice bar was on offer near the pool but I skipped that in favour of a cold beer from the pool bar. Snacks could also be ordered at this bar which were actually pretty substantial but took forever to arrive.
Would I return? If the restaurant food had flavour introduced and promised alcohol available at the bars this is a very reasonably priced hotel. The rooms, grounds and staff were all brilliant but the food really let the resort down. Personally I'd rather pay a little bit more and return to one of my favourite 'Excellence' resorts (I'll review the Excellence, Oyster Bay, Jamaica soon). It felt strange not to have lots of Americans at the hotel. The mix was roughly 50:50 with Brits and Canadians.
Meliá Rewards members should note that the majority of Meliá's Cuban small islands hotels do not qualify for reward stays which I thought was a bit odd as Meliá Havana, were we went next, did. After another flight on a very old ATR72 we arrived back in Havana where the aircraft did the fastest taxi I have ever experienced! My blood pressure returned to normal during our transfer.
'New' Havana
As already mentioned we stayed at Meliá Havana for one night on return from Cayo Coco. This was because Cubana themselves advise that you do not book an international flight on the same day that you book to return from the islands (just in case that's one of the days that Cubana chooses not to fly!)
Meliá Havana had a lovely stylish lobby where we were invited to enjoy a welcome cocktail. There were several very impressive large modern art sculptures that made the lobby more interesting than some I've seen.
Before we left the UK I booked tickets for dinner and show at Club Tropicana which was about 10 minutes taxi away. On arrival, I was given a red carnation and my husband a Cuban cigar before we took the obligatory photos by the Club Tropicana neon signs and headed to the entrance. There was a charge of 5 CUC if you intended to take photos or video of the show though we only needed one between us! We were escorted to our table which was actually two seats halfway down and on opposite sides of an enormous refectory style table with chairs so close together I virtually had to climb into mine.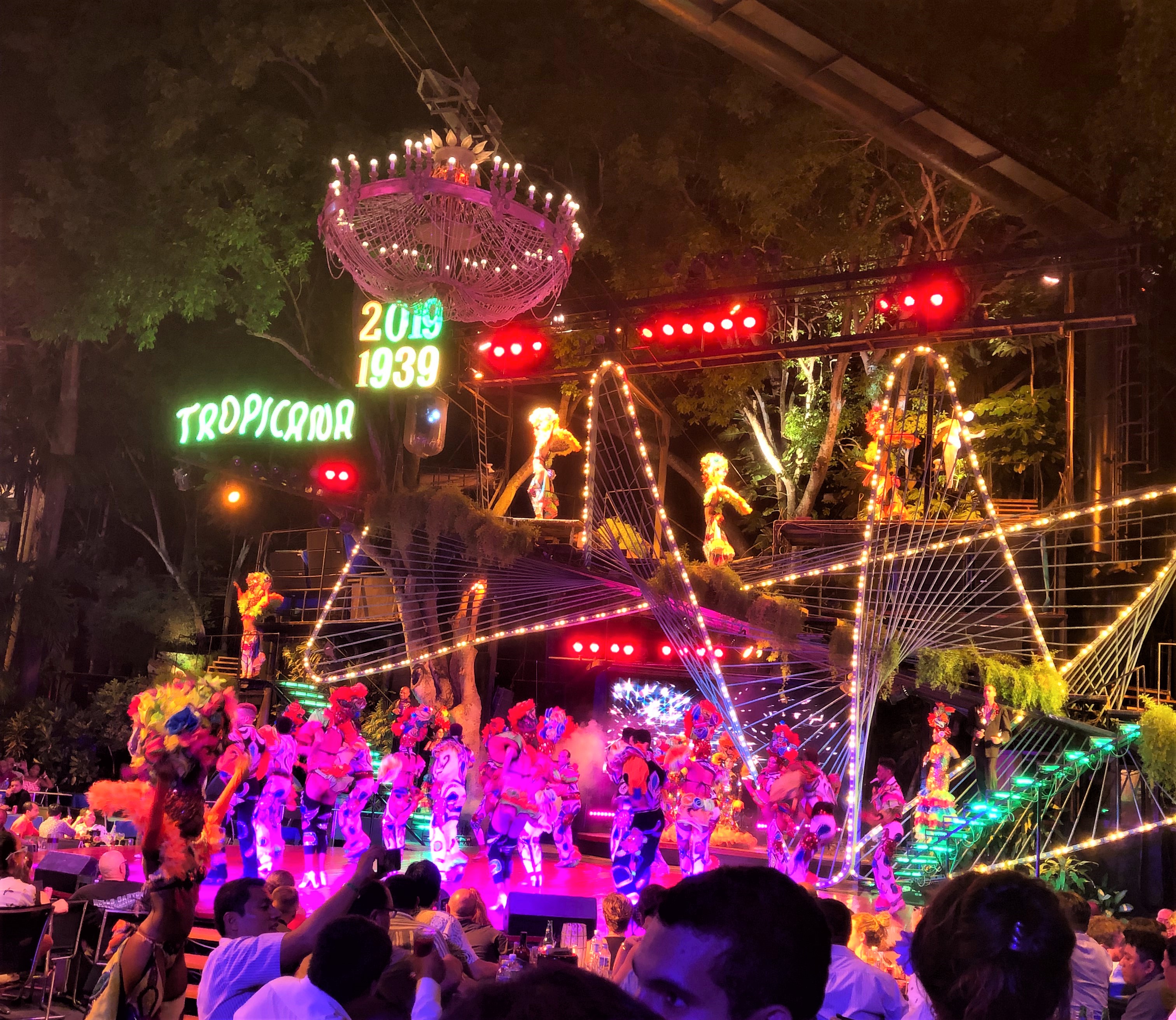 Our waiter told us that our complimentary drinks were not served until the show actually started but we could buy some beforehand (cash only). Local bottled beer cost 7 CUC and small bottled water was 3 CUC. Our three-course meal was served before the show started and unfortunately, the food was much the same style and quality as Cayo Coco. As the show started we were poured a small glass of 'champagne' then were given two cans of cola, an ice bucket and a full-size bottle of Havana Club dark rum. I don't normal drink rum but this was actually rather nice and swiftly despatched.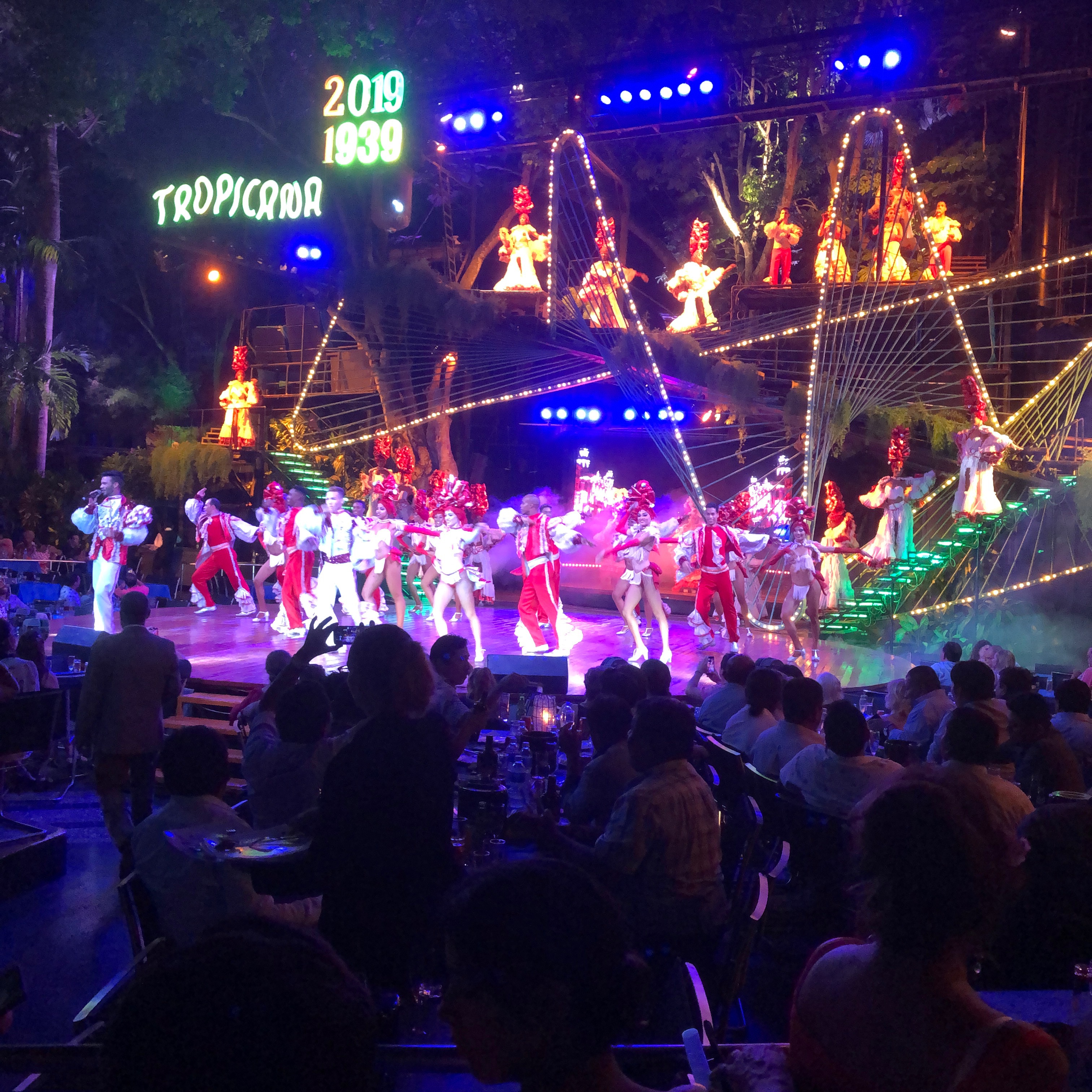 The food was disappointing but this paled into insignificance compared to the tremendous show that followed. There were up to 100 dancers and singers on the stages at any one time. The costumes were colourful and extravagant and the live music accompanying the dancing was fantastic. During the entire show, lots of dancers came out through the audience which made for excellent photo opportunities. Although it was quite expensive we thought it was one of our 'must-do' in Havana and thoroughly enjoyed it. After the show there was a taxi rank outside with absolutely no delay – it's obviously a well-practised routine.
Note, the entire experience occurs outside so I'd strongly advise you to bring insect repellent and a handheld fan as it becomes very humid in the evening. I'd also suggest that if you have long hair you wear it up as the humidity coupled with the tight personal space made it feel like I was wearing a woolly scarf in a sauna. Club Tropicana could probably be described as 'tacky' (loud, brash etc) but it makes for a fun night out.
Our room in Meliá Havana was clean, modern and looked like most other decent hotels I've been in. There was a large marble bathroom with a shower over the bath and decent towels provided. We both slept well in the comfortable bed.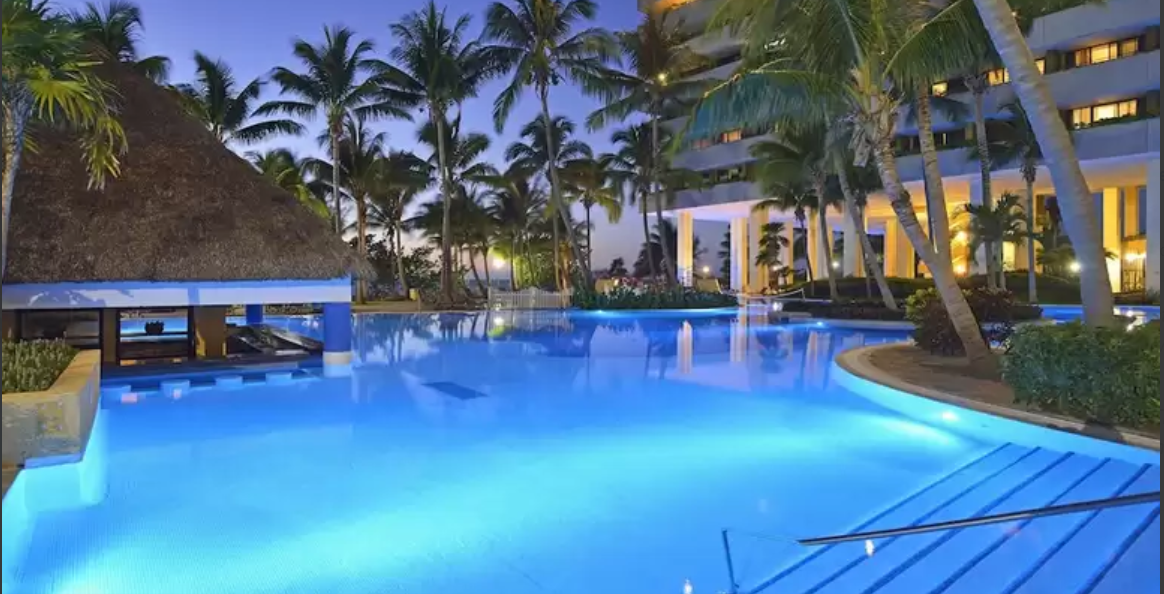 Breakfast
When I'm on holiday breakfast is my favourite meal of the day. I can honestly say the breakfast in Meliá Havana was the worst I've ever endured. At first sight, the buffet spread looked absolutely delicious however every single hot item I selected was cold – I don't mean 'cold' in a 'cooling down sitting on the buffet' manner, they were all totally stone cold. This came as a bit of a shock to my pallet when I put a forkful of ice-cold scrambled egg into my mouth. It was removed rather swiftly and I proceeded to gingerly try my other selections with the same result. I saw a new dish of scrambled egg brought to the buffet so I thought I'd give it a second chance…..how can scrambled egg arrive ice cold from the kitchen? Tea and coffee were supposed to be served at the table but we both had to go to the waiter stations and help ourselves. There were also the usual intentionally cold offerings although I found these below the level I would expect. I left breakfast hungry and unhappy.
To check the latest prices with Virgin Atlantic to Havana, click here.