Virgin's grand plans for new routes
Like most airlines based at Heathrow, Virgin has been calling for less dominance by IAG (BA's parent company) at Heathrow.
Virgin Atlantic is set to challenge IAG's dominance at London Heathrow, as it unveiled its plans to significantly increase its long haul route network and launch a new comprehensive network of domestic and European routes when Heathrow expands. The new route maps below illustrate how the airline's flying programme could grow to give more choice for customers, but only if the way new Heathrow slots are allocated is changed. Virgin would like to position itself as a second flag carrier airline at Heathrow airport.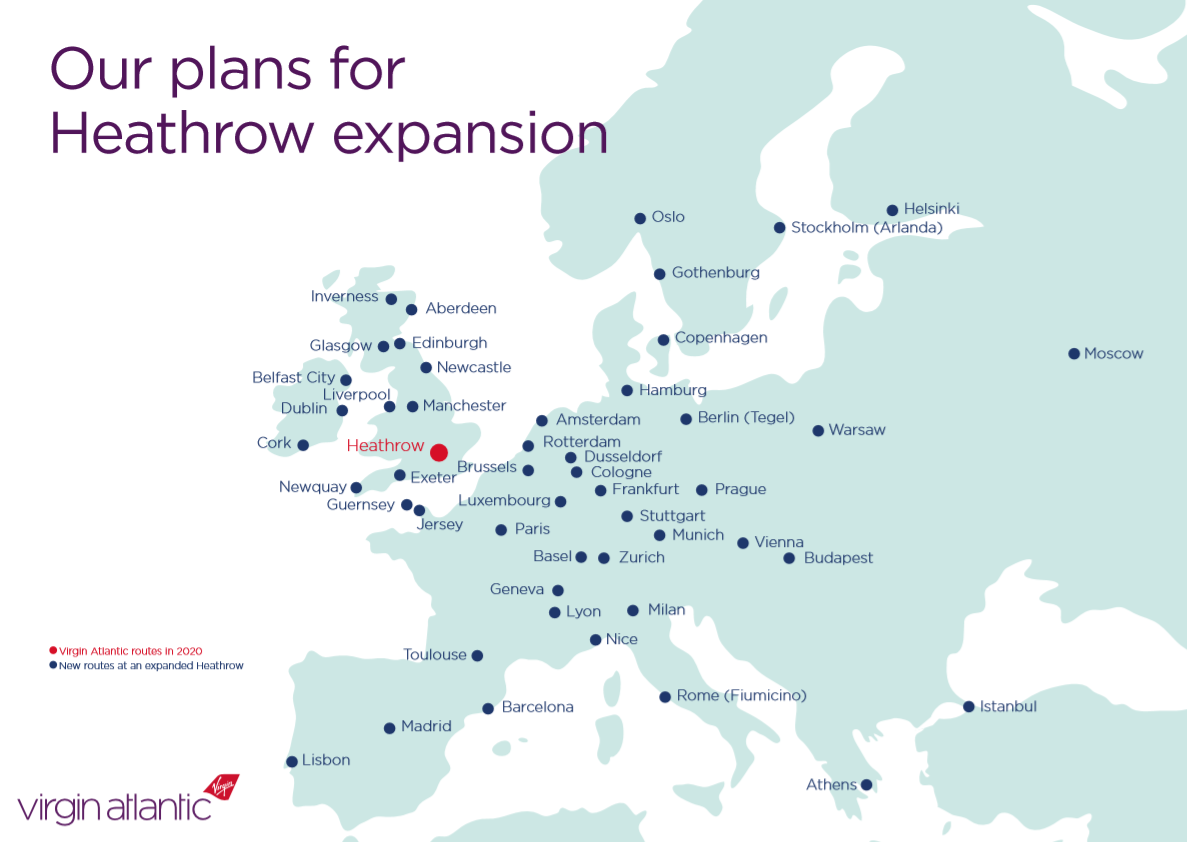 The plans represent a fourfold increase on Virgin Atlantic's current international network with 84 new destinations planned and includes unserved destinations such as Kolkata (India), Jakarta (Indonesia) and Panama City (Panama), where currently passengers cannot travel non-stop. In total, Virgin Atlantic plans to serve 103 domestic, European and long haul destinations, up from 19 long haul destinations in 2020.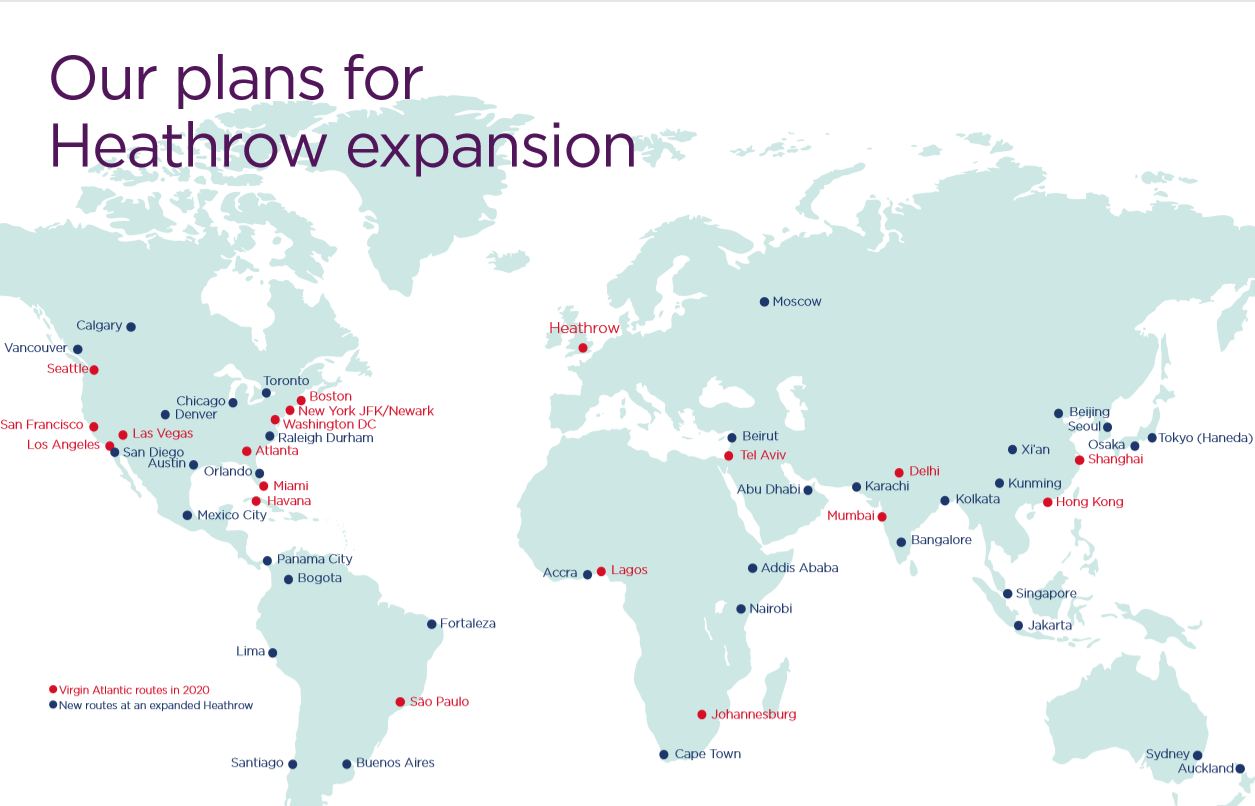 Currently IAG holds more than 55% of all the take-off and landing slots at Heathrow, with no other airline holding more than 5% of the remaining slots.
Shai Weiss, CEO Virgin Atlantic, commented:

"Never has the need for effective competition and choice at Heathrow Airport been more evident than during this summer of disruption, which has brought misery for tens thousands of travellers. Britain, and those who travel to it, deserve better than this. Air passengers need a choice and Virgin Atlantic is ready to deliver when Heathrow expands.

"Heathrow has been dominated by one airline group for far too long. The third runway is a once in a lifetime opportunity to change the status quo and create a second flag carrier. This would lower fares and give real choice to passengers, as well giving Britain a real opportunity to boost its trade and investment links around the world. Changing the way take-off and landing slots are allocated for this unique and vital increase in capacity at the nation's hub airport will create the right conditions for competition and innovation to thrive."
Virgins' second A350 enters service

Virgin's second A350-1000, registration, G-VPOP but also known as Mamma Mia arrived in the UK last week and yesterday flew from Gatwick to arrive at Heathrow for the first time. The aircraft will be flying the London- New York route along with the other first three A350s. Today TLFL's Paul will be joining other members of the press on an A350 flight to New York to check out Virgin's A350 Upper Class Suite in flight. He will be flying on the first A350, G-VLUX, otherwise known as Red Velvet.
Follow along on Instagram or Facebook to virtually fly along with Paul today and tomorrow.

Virgin's new food partnership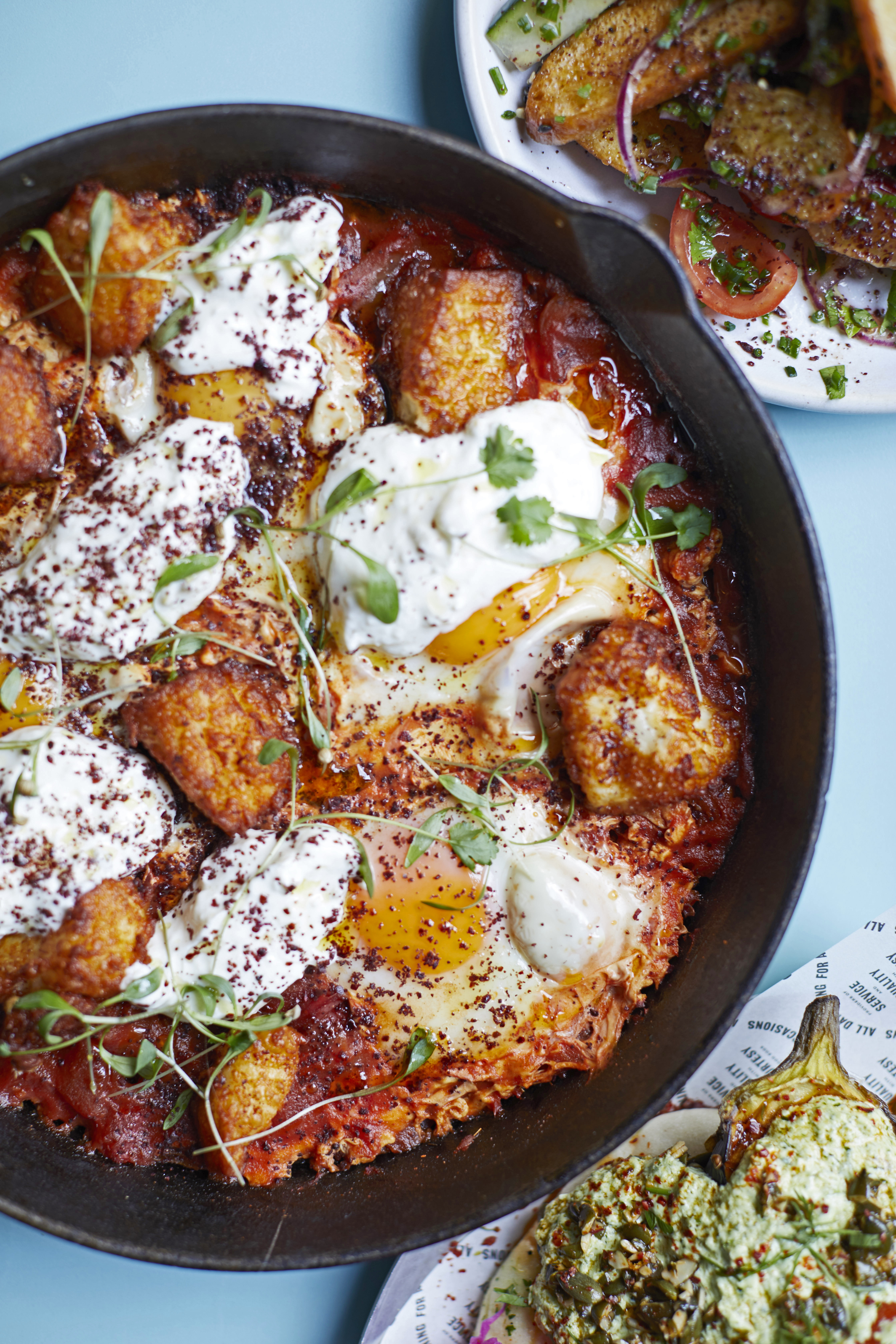 Virgin Atlantic is celebrating Israel's culture by tailoring the onboard experience on its new London to Tel Aviv service. With the first flight taking place on 25th September, flying daily between London Heathrow and Ben Gurion airport, customers can enjoy locally inspired cuisine created by innovative London restaurant The Good Egg.
With locations in Soho and Stoke Newington, The Good Egg will be bringing a selection of specially created dishes to the Virgin Atlantic Heathrow Clubhouse as well as on board in Upper Class and Premium. Customers can look forward to dishes celebrating Tel Aviv's street food culture all prepared using high quality ingredients sourced from sustainable and ethical producers.
Dishes served in the London Heathrow Clubhouse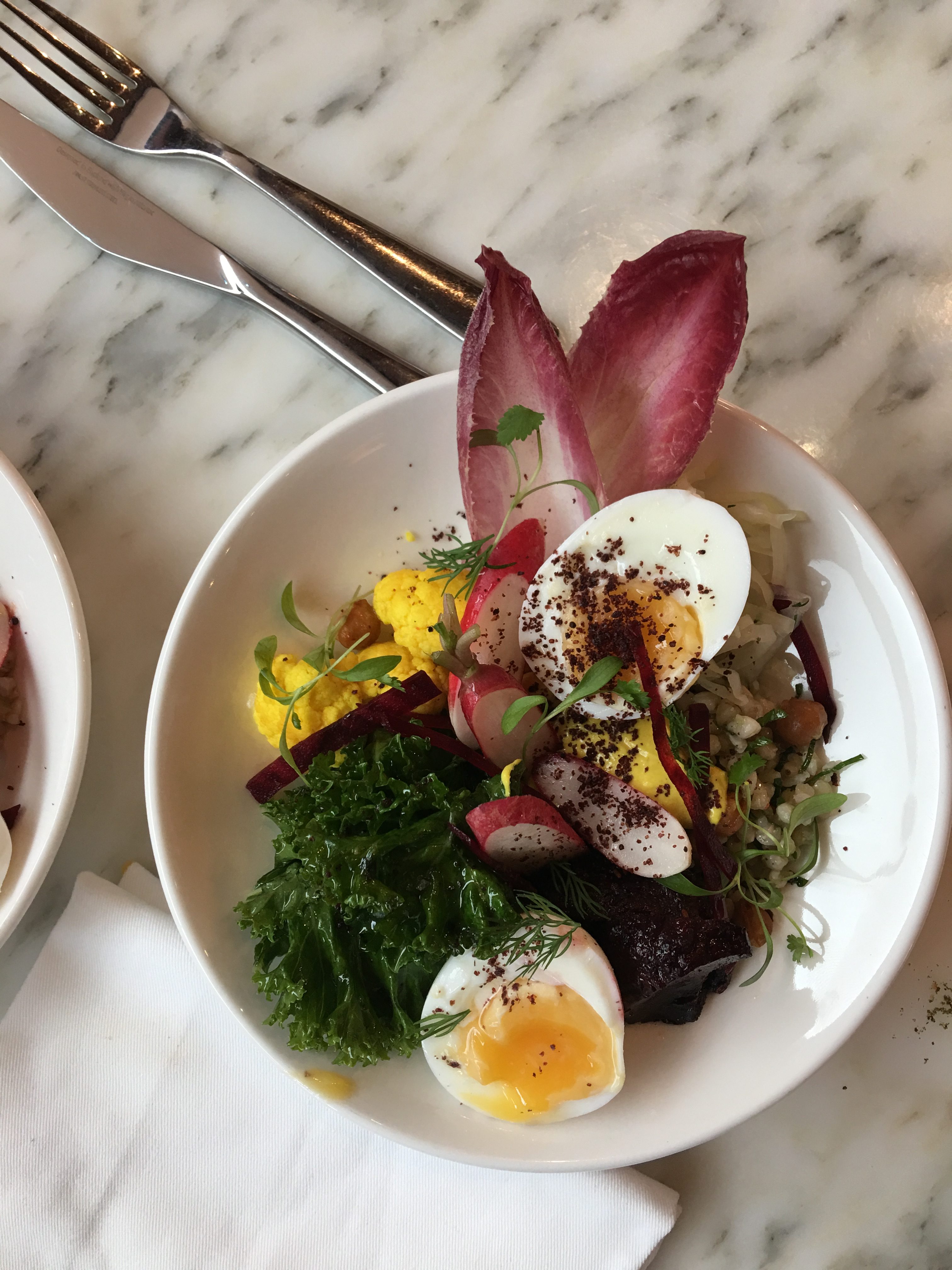 Shakshuka, The Good Egg's signature dish of eggs baked with tomatoes, sweet peppers and spices and served with preserved lemon yoghurt and sourdough.
Grain Bowl, A nourishing dish of chilli and lemon dressed buckwheat, golden tahini, kale, raw and roasted beets, pickled cauliflower and soft-boiled egg.
ZFC Burger, Crispy chicken thighs brined overnight in buttermilk and chilli, za'atar-seasoned and deep fried, inside a brioche bun with kraut, pickles and filfel mayo and served with spiced fries and zhoug.
Upper Class dishes
Labneh, A staple in the Middle East. Greek yoghurt salted and strained overnight served with pumpkin seed, preserved lemon and chilli relish and pita bread.
Lamb Shawarma, slow-cooked lamb is fall-apart tender. Served with mujadarra rice, mixed pickles and zhoug.
Buttermilk Malabi, a traditional milk pudding with rose and cardamom syrup, green pistachio and tahini cookies.
Babka Pudding, our famous babka, torn and steeped in custard then baked and served with honey labneh, date syrup and pistachio brittle.
Dishes served in Premium Economy
Cod in Chraimeh Sauce with green chilli relish and spiced cous cous.
In addition, Virgin Atlantic will be tailoring the inflight entertainment with Hebrew subtitles as well as all inflight announcements taking place in both Hebrew and English.