Virgin Atlantic's new reward seats tool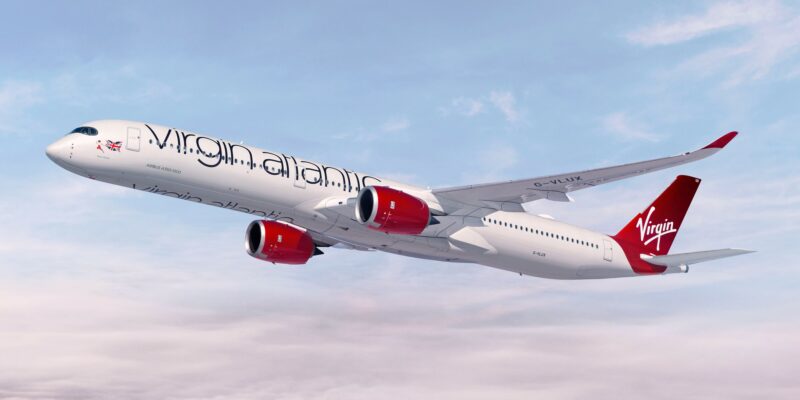 Virgin Atlantic has overhauled the way it displays reward seat availability, making it easier than ever for you to find the seats you need.
Flying Club members can now take advantage of the Reward Flight Checker, a new tool that provides a clear, accurate overview of all reward seat availability by destination.
The only issue with it is that you can't book from that page and must go back to the booking page via the link and enter your specific date rather than just clicking on the date to book the flights. That feels a bit clunky, but hopefully, they will fix this in the long run.
It is very straightforward with a drop-down list of destinations: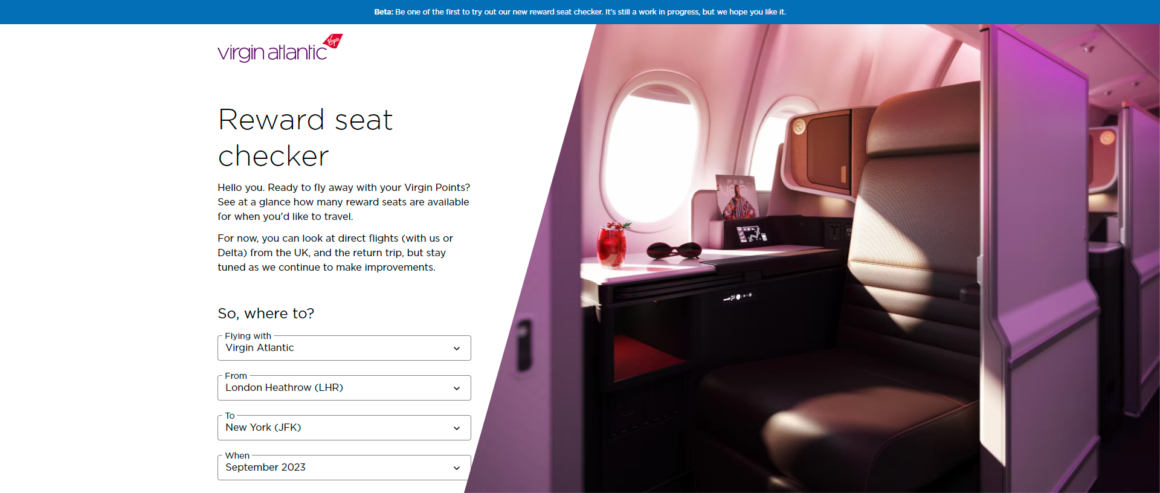 The Reward Seat Checker, provides a daily view of reward availability per calendar month, split across the airline's three cabins, Upper Class, Premium and Economy. The new tool can search both Virgin Atlantic and Delta reward availability for direct flights from the UK.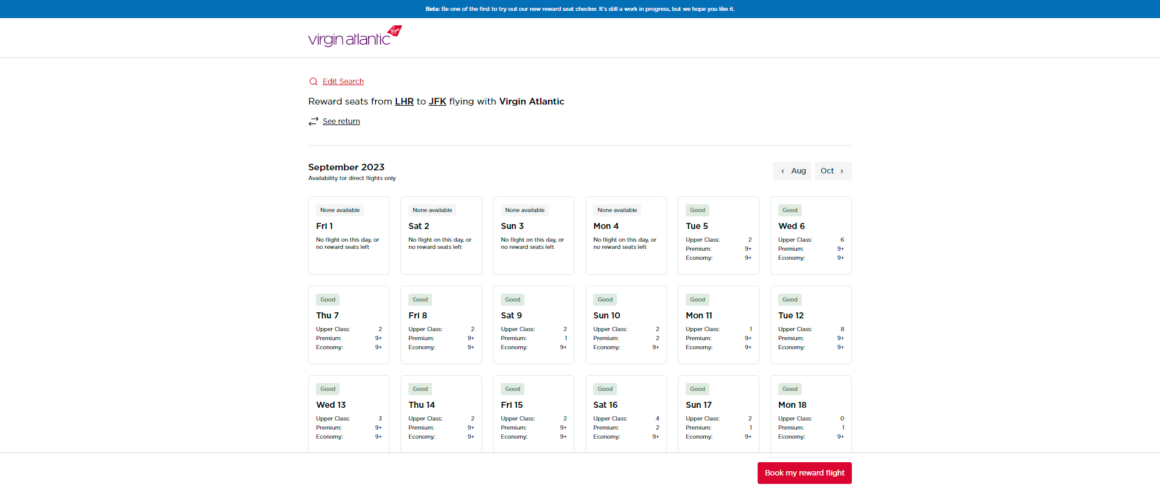 The view can show one month at a time which is not as good as the paid services of Seat Spy for example. It would be nice to be able to see a whole year at a glance rather than go back and keep going through every month, but I guess it is better than the current options. It also does not show you how much they are which was a useful feature of the flexible dates option on the booking portal.
Anthony Woodman, VP Flying Club and CRM, Virgin Atlantic, commented;
"The introduction of our new Reward Seat Checker will provide our loyalist members with one of the most accessible, user-friendly methods to search reward seat availability in the industry. This is just the beginning, as we continue to explore further ways to improve our Flying Club user experience.
"We're committed to rewarding those who choose to fly with Virgin Atlantic and will continue to speak with our valued members to ensure we offer the best loyalty proposition in the skies."
Lufthansa presents new "First Class Suite Plus" and business class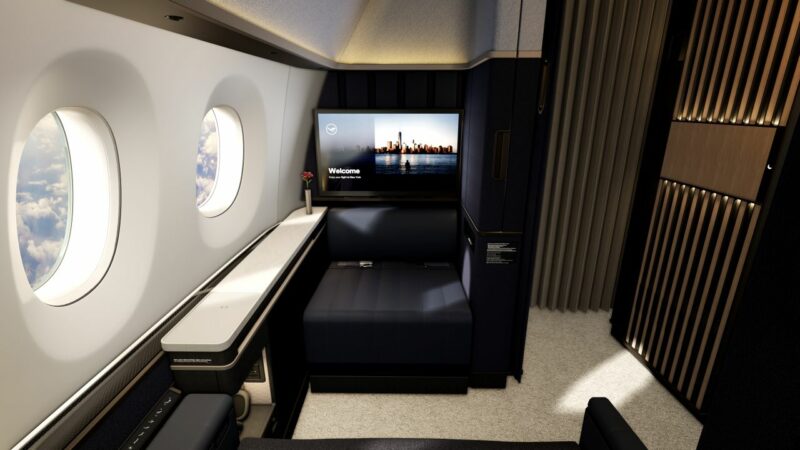 Lufthansa has launched its new First Class with the "Suite Plus," at ITB Berlin with a separate double cabin with ceiling-high walls and an entirely closable door, large table and two wide seats that can be combined into a comfortable double bed if required. Lufthansa First class has always been pretty good with its chauffeur service, and private transfers, although the seats were not very private. This takes the service to a whole new level.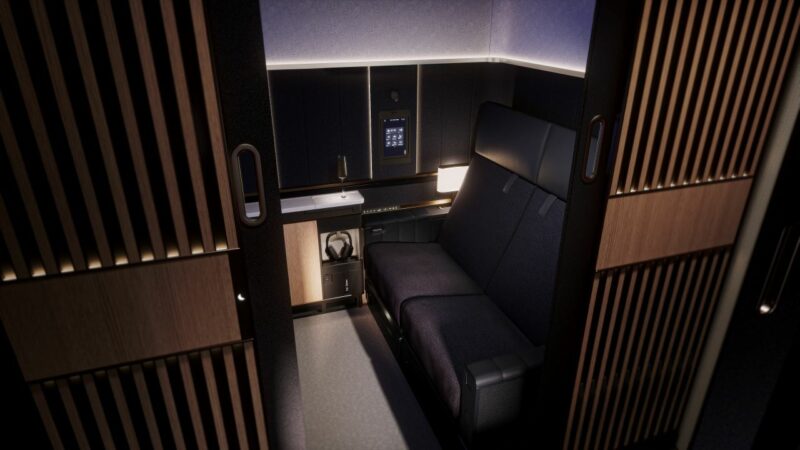 You can warm or cool the nearly one-meter-wide seats in the suite according to your personal needs and connect your own mobile device to the entertainment system. Ample storage space is provided by a suite wardrobe so that travellers can comfortably change and have all their personal belongings at hand.
Service at the highest level also awaits: The crew serves the gourmet menu at a time requested by the guests. The meal can be enjoyed in the private suites at the large First Class table which is more like a restaurant table.
"Lufthansa Allegris"
The First Class will be introduced in 2024, on the newly delivered Airbus A350s as part of "Lufthansa Allegris," the airline's new long-haul product. In the process, the company is improving the overall travel experience for customers in all travel classes: Economy, Premium Economy, Business and First Class.
Business Class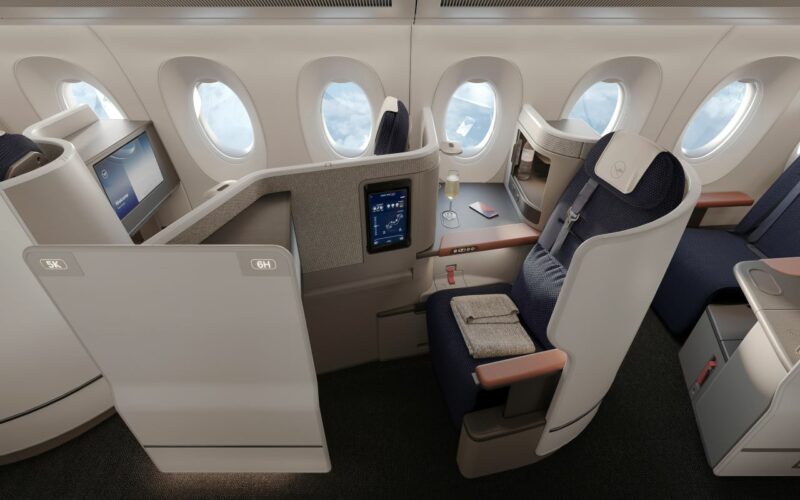 For the first time, guests in Lufthansa Business Class can also look forward to their own suite, which offers even more comfort and privacy due to chest-high walls and sliding doors. Here, travellers in the first rows can enjoy extended personal space, a monitor up to 27 inches in size and ample storage. This is becoming a growing trend with Virgin's Retreat Suite and Jet Blue's studio seats being larger than the rest of the business class suites.
Each suite also offers its own wardrobe and personal minibar. Inside, you can connect the two suites so that business class guests travelling together can be together.
You can choose between six additional seat options, depending on whether you want an extra-long bed measuring 2.20 meters, extra space and work area, a seat with a baby bassinet, or an exclusive seat directly by the window. A double seat, in which the centre console can be retracted to transform it into a bed for two, is also available.
The seats can be converted into a bed at least two meters long and also offer high-definition screens (4K), generously-sized dining tables, wireless charging, noise-canceling headphones and Bluetooth connectivity. All seats are also equipped with a heating and cooling system, giving business class travelers the flexibility to set their own temperature. That is something I have not seen before and I am sure it will be very welcome.
For extra comfortable side sleeping, seats also feature a shoulder sink-in, allowing the shoulder to sink into the seat, increasing sleeping comfort for side sleepers. Being a side sleeper myself I am intrigued by this.
A tablet-sized control unit provides access to all seating, lighting, heating/cooling and entertainment functions.
Premium Economy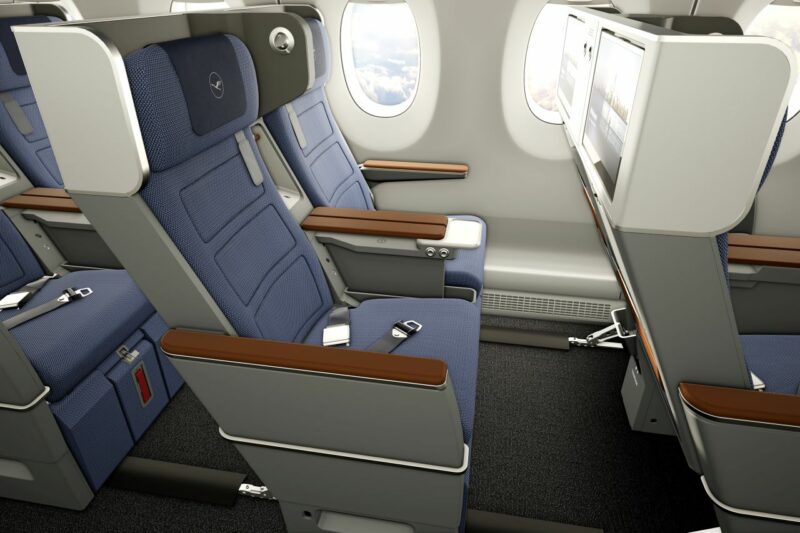 The new Premium Economy Class was already introduced for SWISS in spring 2022. The "Allegris" seat offers more legroom, a fold-out leg rest, and can be adjusted even further back than the current model. Because it will be integrated into a hard shell adjusting it will have no effect on fellow passengers in the row behind. The table and monitor always remain in position. For more comfort, Premium Economy Class passengers will also receive a travel amenity kit made of sustainable materials.
With "Allegris", there will be more than 80 brand-new Lufthansa aircraft, such as Boeing 787-9s, Airbus A350s and Boeing 777-9s. Aircraft already in service with Lufthansa, such as the Boeing 747-8, will also be retrofitted.