Emirates resumes 9 passenger routes from 21 May
Emirates has announced its plan to operate scheduled flight services from 21 May to nine destinations: London Heathrow Frankfurt, Paris, Milan, Madrid, Chicago, Toronto, Sydney and Melbourne. The airline will also offer connections in Dubai for customers travelling between the UK and Australia.
Most of this won't help many TLFL readers unless they have residency in the countries listed, but for now, it is at least a welcome sign on the road to recovery. The flights are only bookable outbound since you need an approval from the Federal Authority for Identity and Citizenship (ICA) for UAE residents only to return to Dubai. I view it as evidence that there are signs of a return to some form of travel for the future.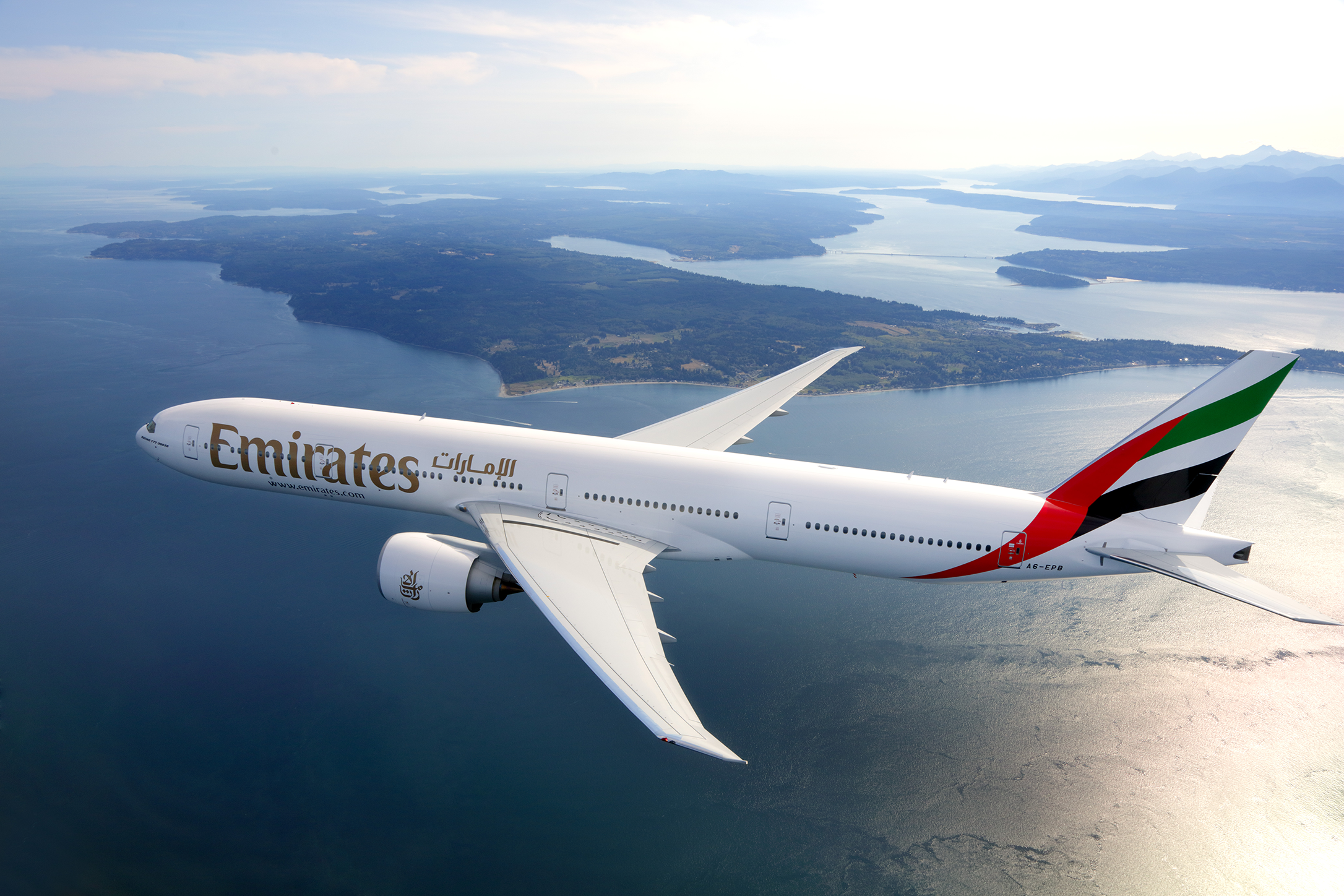 Travellers will only be accepted on these flights if they comply with the eligibility and entry criteria requirements of their destination countries.
Adel Al Redha, Emirates' Chief Operating Officer said: "We are pleased to resume scheduled passenger services to these destinations, providing more options for customers to travel from the UAE to these cities, and also between the UK and Australia. We are working closely with the authorities to plan the resumption of operations to additional destinations. We have implemented additional measures at the airport in coordination with the relevant authorities in respect to social distancing and sanitization. The safety and wellbeing of our employees, customers and communities, remain our top priority."
Repatriation flights
In addition to the scheduled services, Emirates will also continue to work closely with embassies and consulates to facilitate repatriation flights for visitors and residents wishing to return home. This week, the airline plans to operate flights from Dubai to Tokyo Narita (15 May), Conakry (16 May), and Dakar (16 May).
Health and safety on Emirates
The safety and wellbeing of passengers and employees is Emirates' top priority. In preparation for the resumption of flight services, the airline has already enhanced various precautionary measures throughout the customer journey.
At Dubai International airport, customers and employees will have their temperatures checked via thermal scanners. Protective barriers have been installed at check-in counters to provide additional safety during interaction. Gloves and masks are mandatory for all customers and employees at the airport. In addition, Emirates' cabin crew, boarding agents and ground staff who interact directly with travellers will don personal protective equipment (PPE) including a protective disposable gown and safety visor.
Social distancing protocols will also be implemented. At this airport, this includes physical indicators being placed on the ground and at waiting areas in the airport to ensure travellers maintain a safe distance.
For health and safety reasons and to minimise interaction on-board, Emirates will offer a modified in-flight service that focuses on reducing contact and infection risk. Magazines and print reading material will not be available during this time. Cabin baggage have to be checked-in, and customers can only bring essential items such as a laptop, handbag, briefcase or baby items on board.
Emirates has initiated a safety programme to ensure aircraft cabins remain clean and sanitary. The airline's aircraft are fitted with advanced HEPA air filters which remove 99.97% of viruses and eliminate dust, allergens and germs from cabin air for a healthier and safer on-board environment. After its journey and on landing in Dubai, each aircraft will go through enhanced cleaning and disinfection processes to ensure safety and proper sanitation.
Both US and EU reiterate the need for airlines to refund passengers

Yesterday the EU launched a long document on how to reboot travel within Europe. I will go into this in more detail tomorrow. One interesting detail is the steadfast insistence that airlines must offer a refund if legally required to do so. However, there were also keen to push making vouchers more attractive to consumers which I fully support. The report said
Under EU rules, travellers have the right to choose between vouchers or cash reimbursement for cancelled transport tickets (plane, train, bus/coach, and ferries) or package travel. While reaffirming this right, the Commission's recommendation aims to ensure that vouchers become a viable and more attractive alternative to reimbursement for cancelled trips in the context of the current pandemic, which has also put heavy financial strains on travel operators. The voluntary vouchers should be protected against insolvency of the issuer, with a minimum validity period of 12 months, and be refundable after at most one year, if not redeemed. They should also provide passengers sufficient flexibility, should allow the passengers to travel on the same route under the same service conditions or the travellers to book a package travel contract with the same type of services or of equivalent quality. They should also be transferable to another traveller.
The US Department of Transport has also stated that airlines must comply with the law. DOT says it has received thousands of complaints from passengers trying to get a refund. On Tuesday they issued a warning to airlines that did not comply
"The Department has received an unprecedented volume of complaints from passengers and is examining this issue closely to ensure that airlines' policies and practices conform to DOT's refund rules," Transportation Secretary Elaine Chao said "The Department is asking all airlines to revisit their customer service policies and ensure they are as flexible and considerate as possible to the needs of passengers who face financial hardship during this time."
So if you are having an issue with a US airline then it may be worth contacting the DOT if the flights were not covered by EU law.
Win 20,000 Avios with SeatSpy

You may have noticed we are big fans of SeatSpy at TLFL. I recently wrote about the special sign up offers available which allow you to search for reward availability and alerts on a number of airlines.
There is now an even better reason to sign up as SeatSpy are giving you a chance to win 20,000 Avios points to use toward a trip or upgrade.
How do I enter?
Anyone who is on the Premium or First Class plan before midnight on 26th May 2020 will be automatically entered into the prize draw.
What can I win?
1st Prize: 20,000 Avios points
Runners Up Prizes: Five one year First Class subscriptions to SeatSpy
What if I am already signed up?
You will be automatically entered into the draw. All you need to do is cross your fingers!
Don't forget, if you sign-up to either a Premium or First class subscription you'll also be taking advantage of the amazing Founder Member offer, more details can be found here.
Read more about the giveaway here.
And finally…
It's nothing to do with travel, but you may like to read my latest Forbes article about what it is like for me living as a shielded vulnerable person.
For many people around the world, the light is dimly beginning to shine at the end of the tunnel. Although the pandemic is far from over, people are gradually being allowed more freedom, to go outside to exercise, to meet a friend safely and soon to be even able to shop or eat at a restaurant.