If you would like to ask a question to be featured on the blog, please feel free to contact me by email at [email protected] or click on the contact us tab above.
Hi. I am looking for a bit of expert advice for a family holiday with 2 teenage children. We are slight holiday snobs, I'm afraid, and have visited Bermuda, Mauritius, Barbados, St Lucia and many European destinations. My son is 15 and gets bored with what I find relaxing but equally I'm not keen on all inclusive canteen style eating. We loved AI in Mauritius but it was quite cool temp in July. I am looking for a holiday for probably 10 nights for mid 2 weeks in July. Probably spending £6000 although up to £8000 for something fab. My husband and daughter fancy Hawaii or the States. We would also be happy with the Caribbean or Far East too if they were decent seats rather than  economy. We need activities for sports mad son and yoga for myself. Can you help? Thanks  
Far East options
At the moment the only way you are likely to get a business class deal within budget is to go to the Far East. If you are willing to wait before booking, there is another Qatar sale due in April or May at the latest. You should be able to pick up business class tickets to Bangkok from somewhere like Helsinki or Amsterdam for around £900pp. Obviously this does involve a lot of travelling but you would get lots of Avios/Tier Points and would almost make BA silver in that one trip. You could spend a few nights in Bangkok with plenty to do. I recommend either the Shangri-la or Conrad hotels in Bangkok but there is plenty of choice.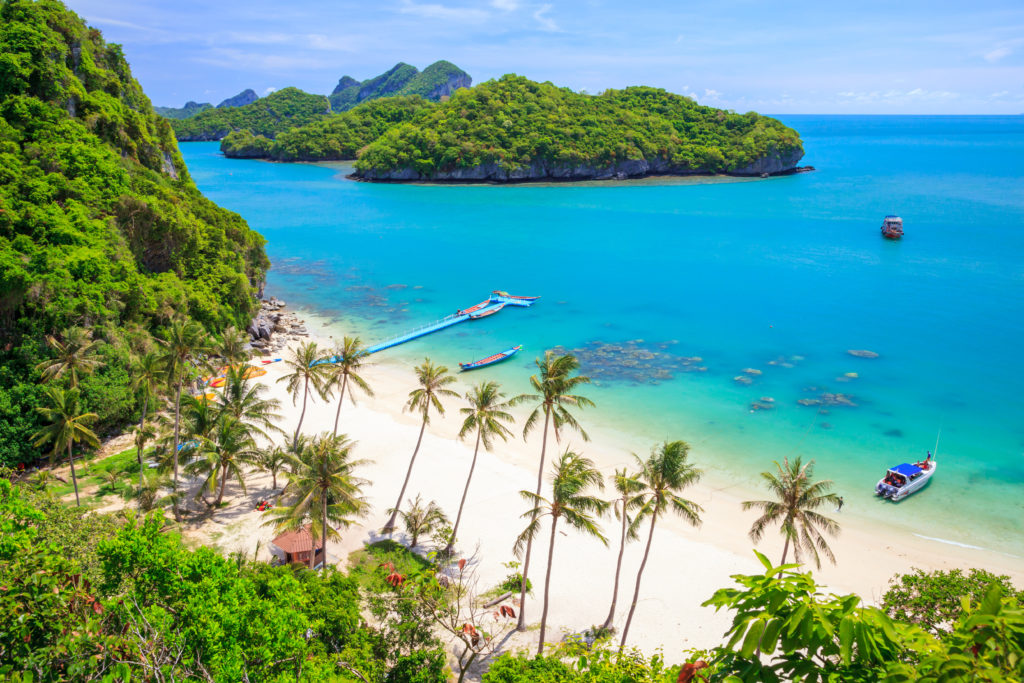 You could then go onto Koh Samui on Bangkok Airways which is about an 1hr and £100. The 2 main areas I recommend staying are either around Chaweng if you like hustle and bustle and lots of things in walking distance, or Bophut if you want it a bit quieter with still things to do. In Thailand you would have to have 2 rooms in most hotels but a villa may be a good option with a pool.For hotels, there is the Anantara that does yoga and there are plenty of watersports at all the hotels. With cashback it would work out at £360 for 2 rooms per night so the cost with everything should be just under £8000. There is an offer on the Fairview Hotel and villas that sleep 4 adults but it is not on the beach. It is also not as nice as the Anantara. The weather is good in Koh Samui in July but not in the other resorts such as Phuket or Krabi.
US Options
Otherwise my two other recommendations would be either Hawaii or a multi centre holiday in California
California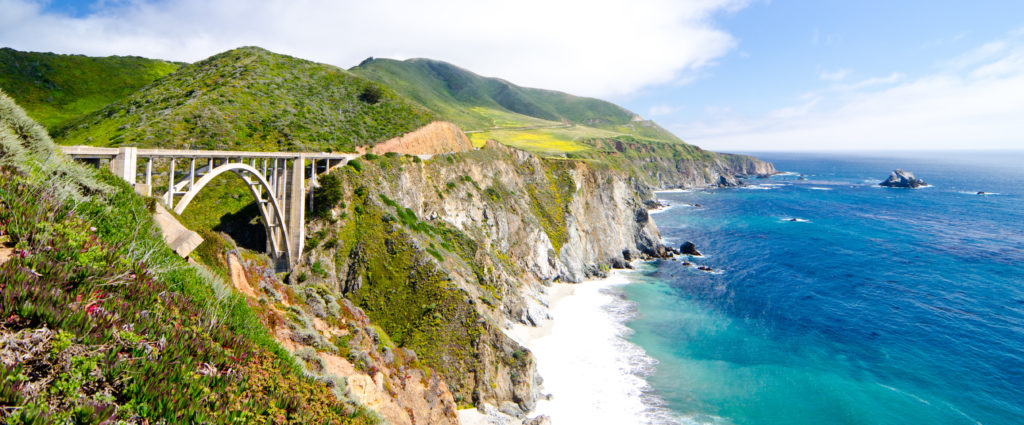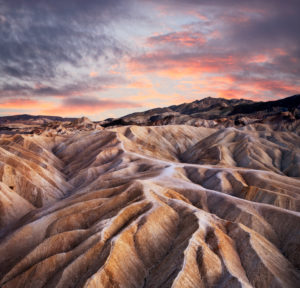 In California, you could do a few nights in San Francisco and then drive down the coast stopping off along the way. You could also factor in Las Vegas plus Death Valley and/or Yosemite on that trip too. You can fly from Dublin for £386pp in economy on AA (Avios/Tier point collecting) or £1200 in premium economy although that involves a stop and is on Virgin. If you book before 6 April you may be able to get AA/ BA business classs to Las Vegas from Dublin for around £1200. If you collect Avios and have some to spare the other option is to use them on a cash fare with BA as this can bring the price down substantially and there does not need to be reward availability. For example if you had 96,000 Avios that would save you £600 if you booked for 4 people. It is also enough to get an award flight in Premium Economy at 65,000 which would be a better use if you can find availability. Alternatively you could use Avios to upgrade.
Hawaii
Unfortunately the days of the £1000 Dublin-Honolulu BA business class fare seem to be long gone. The best offer you can get at the moment is about £1500 until 6 April even with a sale on. It then goes back to £1800.  It is a long way to go in economy, so I recommend breaking the journey in Los Angeles or Seattle if possible. Again you could use Avios to upgrade part of the journey if you can find availability.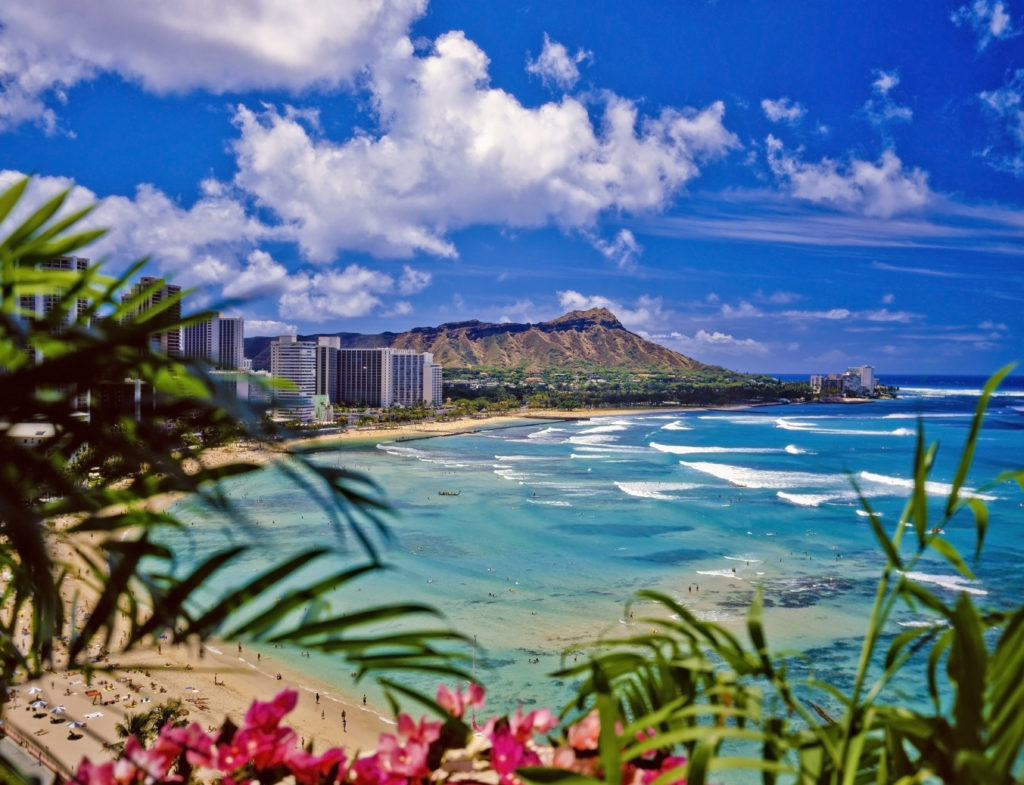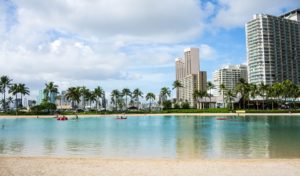 Hawaii for me is a once in a lifetime experience and I would recommend at least a 2 centre holiday here. Honolulu is a good starting point and Expedia have a deal at around £1152 including economy flights with BA for staying at the Hilton on Waikiki for 2 nights. (you can do longer of course). They do yoga on paddle boards in the lagoon next to it which looks like fun. You could get 3.6% cashback on that price too.There is lots to do on Oahu. For example you can take a tour of where many films have been shot, such as Jurassic Park, at Kualoa ranch or go gliding or power hang gliding on the North shore. Pearl Harbour is also worth visiting, although a sombre experience. Of course surfing is massive here and everywhere does lessons.
I would then probably recommend the Big island so you can see the volcanos and there are plenty of watersports there. Mauna Lani is a great hotel with plenty of activities but there are also private villas there which you can rent through air bnb which would give you more space. There is great snorkelling at Mauna Lani and you will be very likely to see turtles in the sea. It is also close to plenty of places to eat within walking distance. I also recommend a star gazing experience if you have time. The skies in Hawaii provide some of the best star gazing in the world. Star Gaze Hawaii hold sessions at the Fairmont Mauna Lani on Fridays.