Today's reader review, LOT Polish Airlines Business Class, is from Adam.
LOT – Polish Airlines. Trip report Stockholm – Warsaw – New York Jan 2023.
The original journey was booked in 2020 for a Jan 2021 event. Due to my catching Covid, the trip was rebooked. I eventually moved it twice. No problem with LOT about that. This was a paid, full-fare work trip. It's possible to use miles to book this sector as well.
The Stockholm-Waw leg is a standard "European" biz class in an Embrarier. Same seats as in economy, but nice service. Please note. The LOT check-in is NOT done with the other Star Alliance airlines. It opens 2hrs prior. Same basic lounge as SAS. But departure gates aren't in T-5. It's a little walkway away from the lounge to the old domestic terminal via an airside tunnel.
Lounge
Transfer in WAW is smooth. While the "Elite" section of the Schengen side LOT lounge is nice, and the shopping is better there, the non-EU side lounge has a better shower facility. The lounge offers ground views of the tarmac and planes. Same food and beverage offerings as the other LOT lounges. All in all, WAW airport is very handy because of its one-roof concept. The downfall of having a tiny airport is that the lounges tend to be rammed, and a lot of fo flights are served via remote (bus) gates.
Warsaw Boarding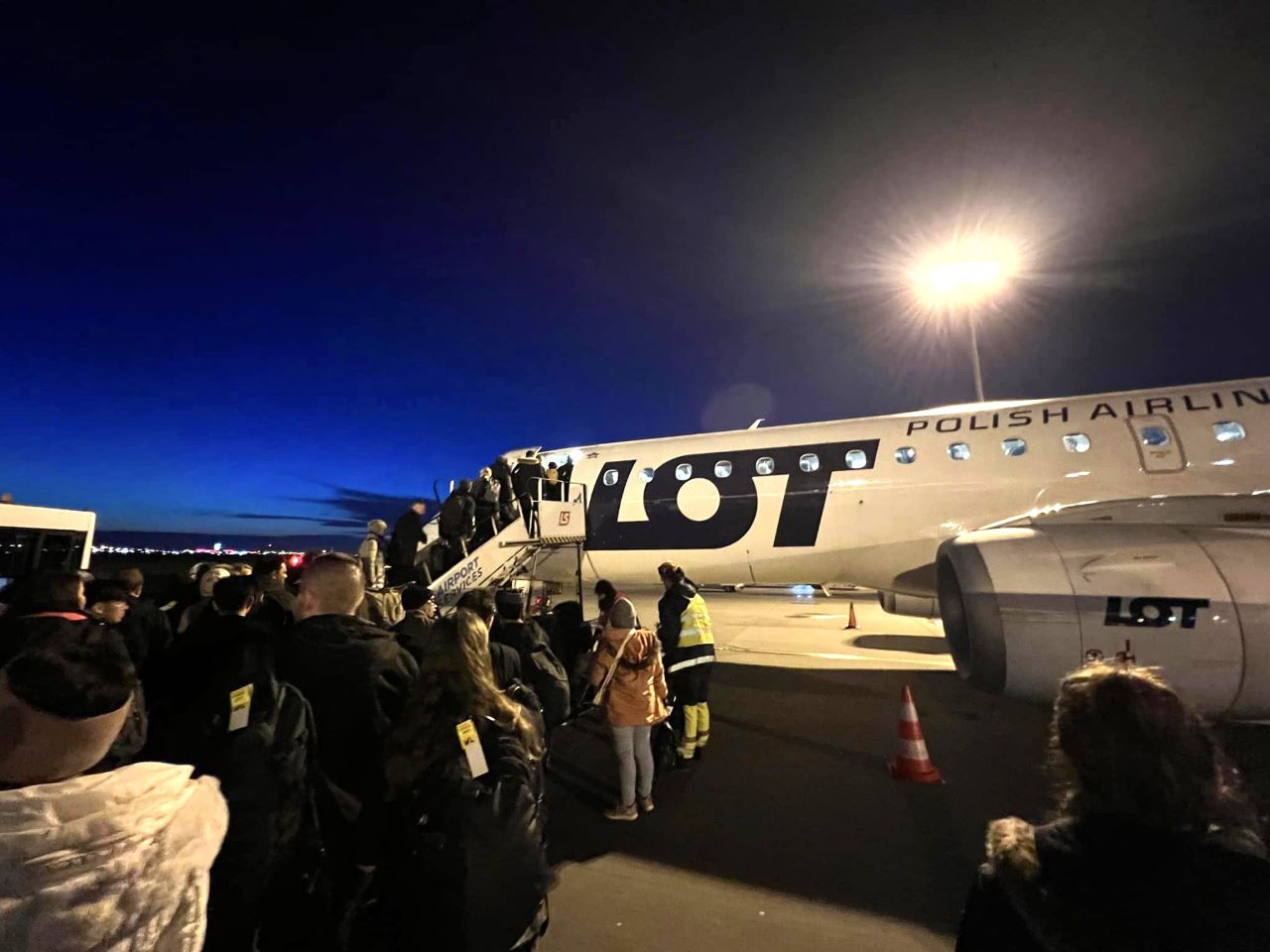 Standard sector by sector, BUT, since we got bussed to the plane, it didn't matter.
Cabin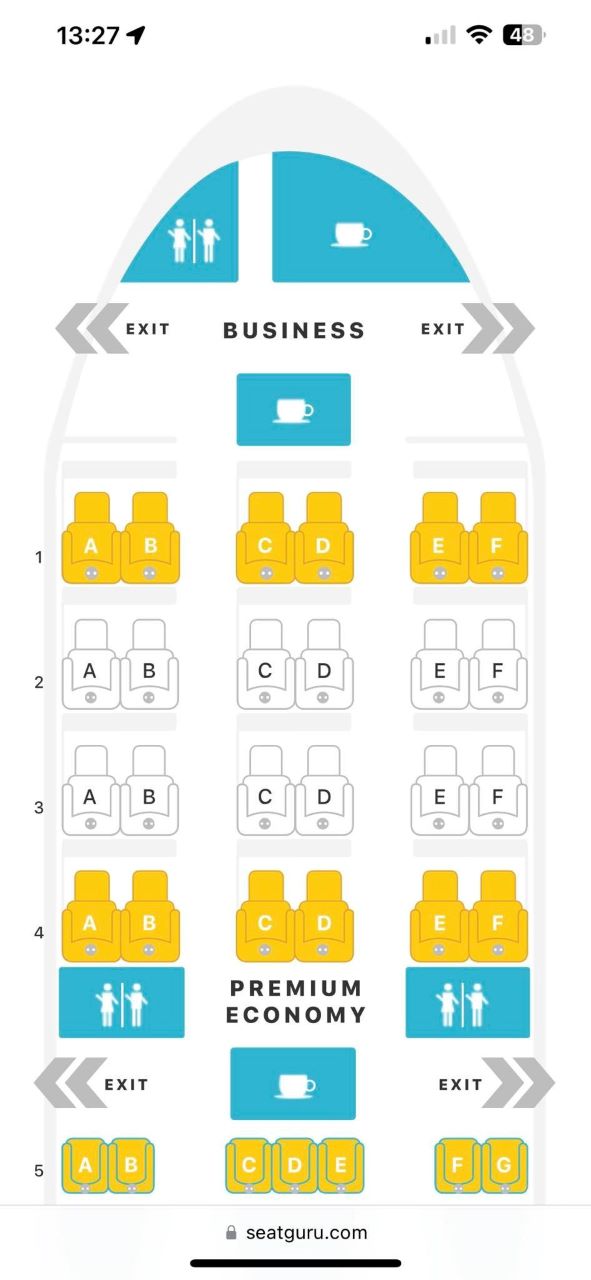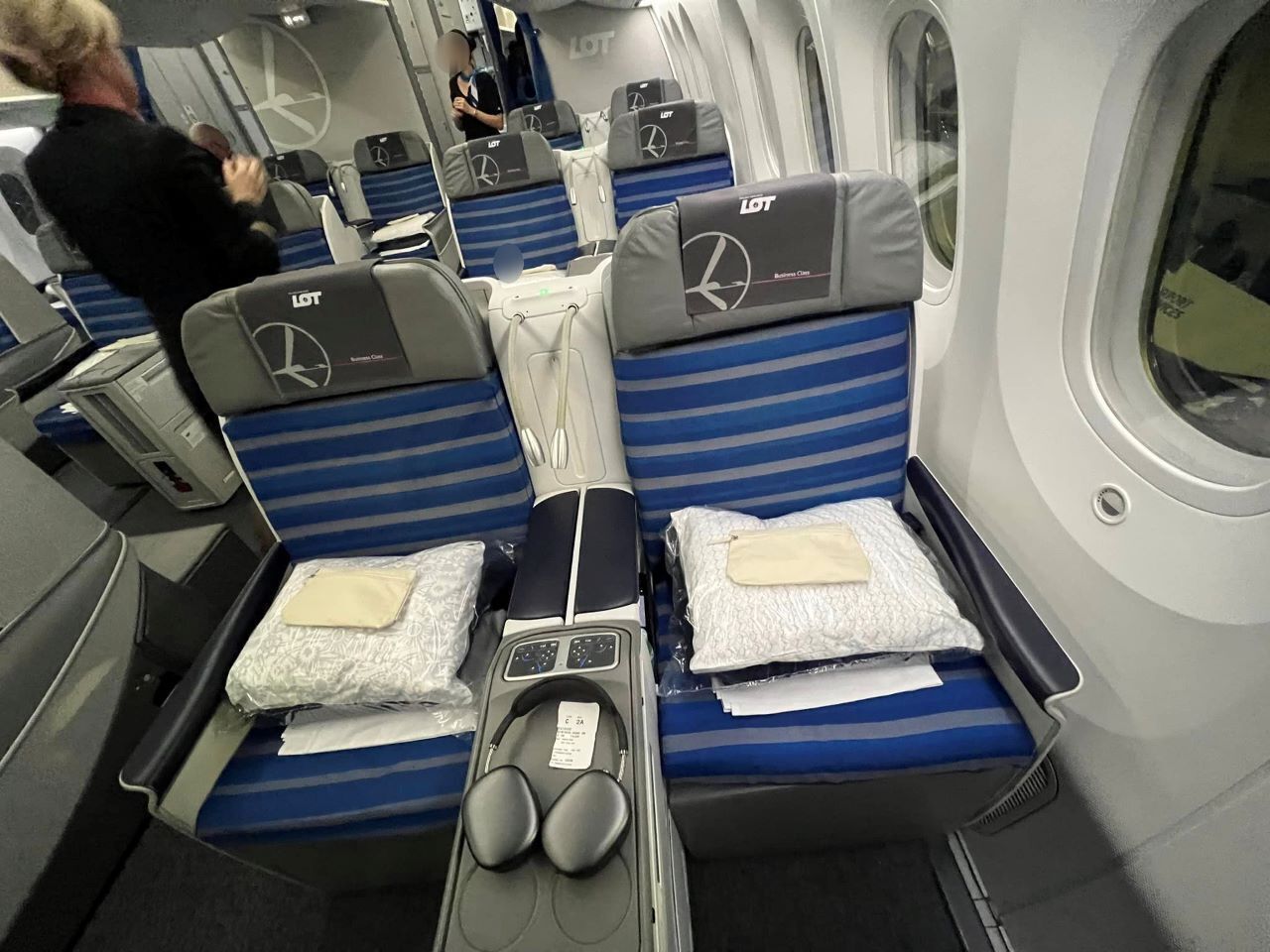 (Boeing 787 Dreamliner) It looks clean and fresh but is, by 2023 standards, considered to be "old school" due to the 2-2-2 configuration.
Lavatories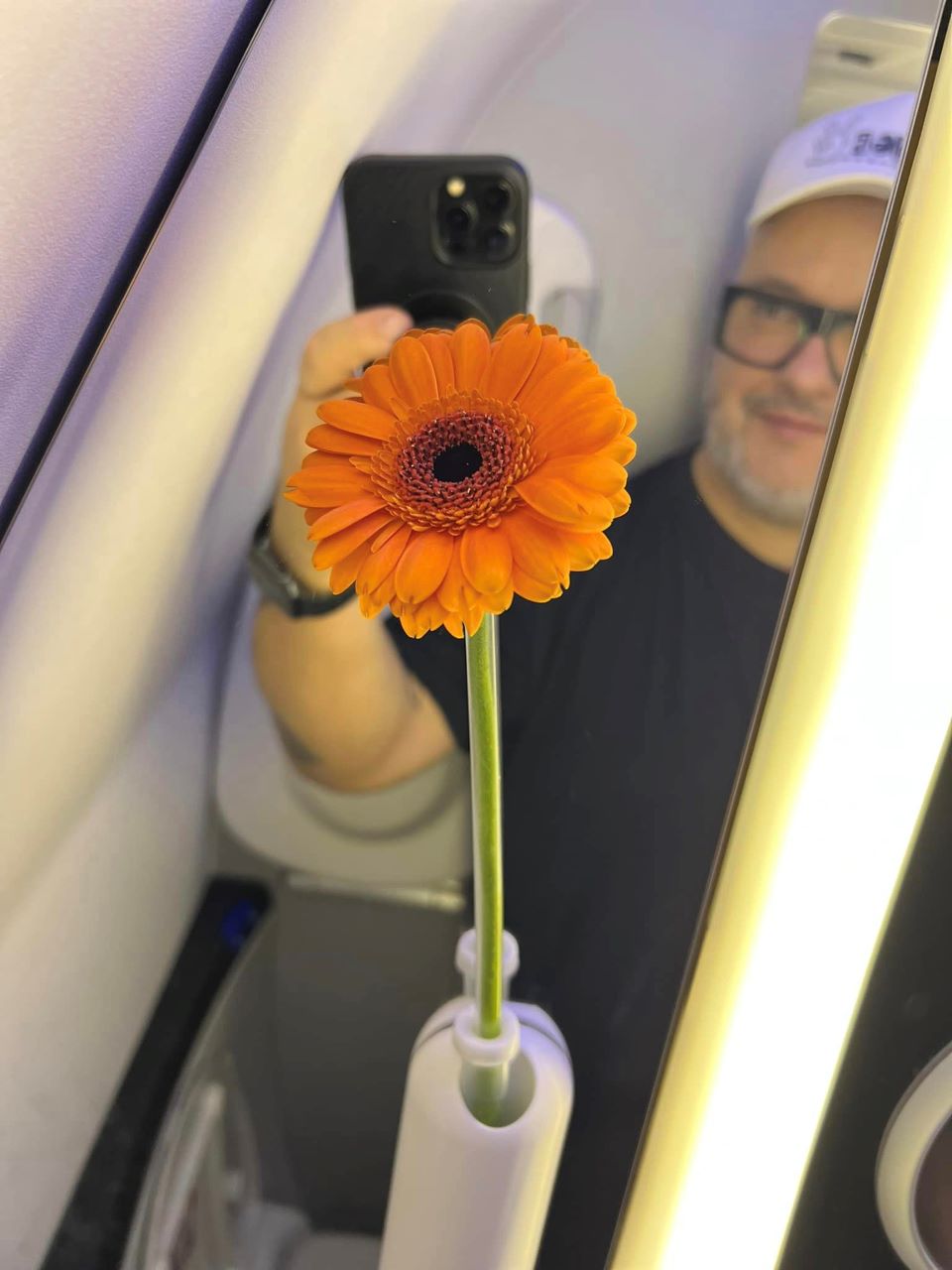 Nice touch: Flowers in the bathrooms. Clean and tidy, but basic amenities. Just like LOT's non-existent amenity kit, with poor-quality slumber shades, and charter/economy class basic content, the bathrooms don't offer nice lotions or such.
LOT Polish Airlines Business Class Seat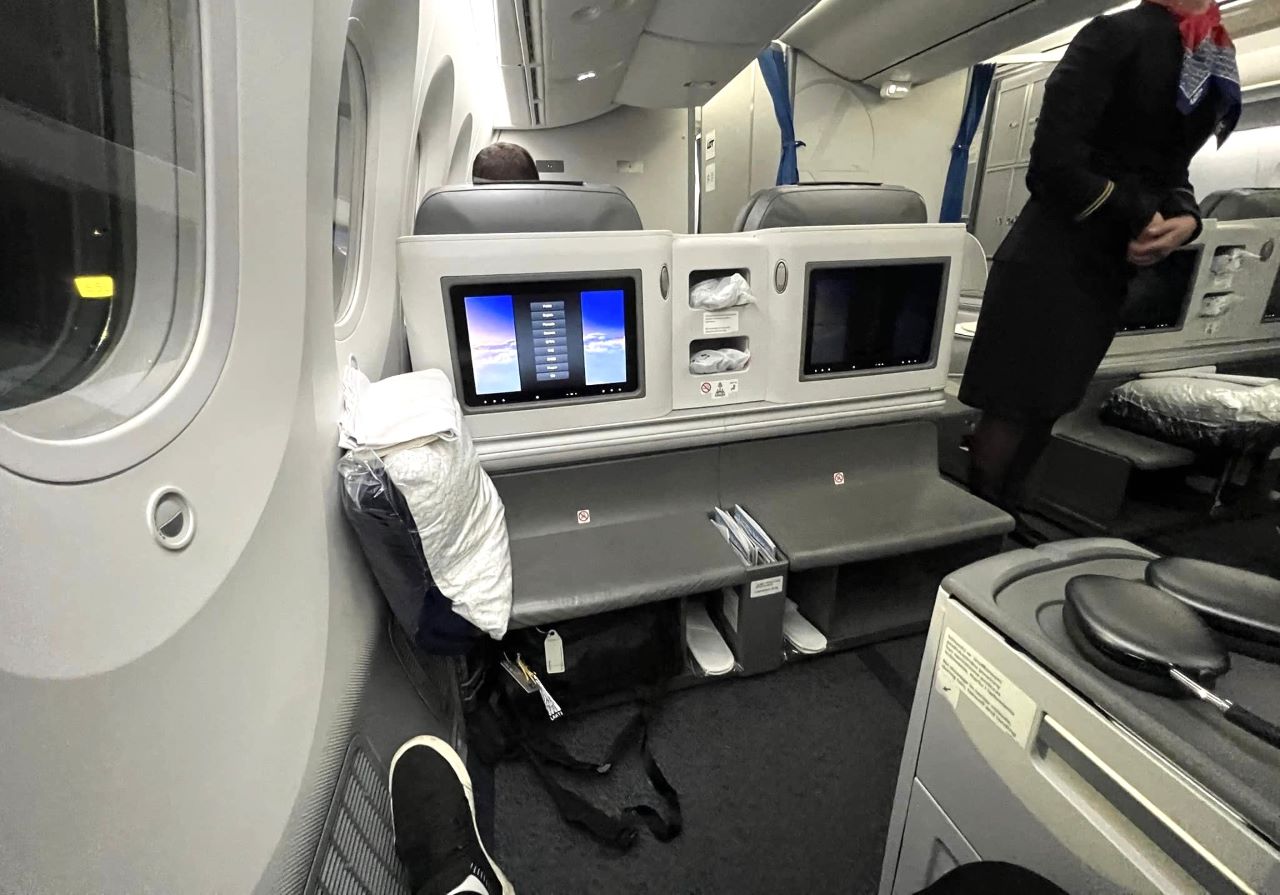 The seat is fairly wide and spacious and comes with a medium fluffy pillow, nice quality thin duvet style "blanket", a sheet to cover your seat with, slippers and an "amenity kit". Not much storage space for your bits and bobs used during the flight. A water bottle is provided at each seat.
Service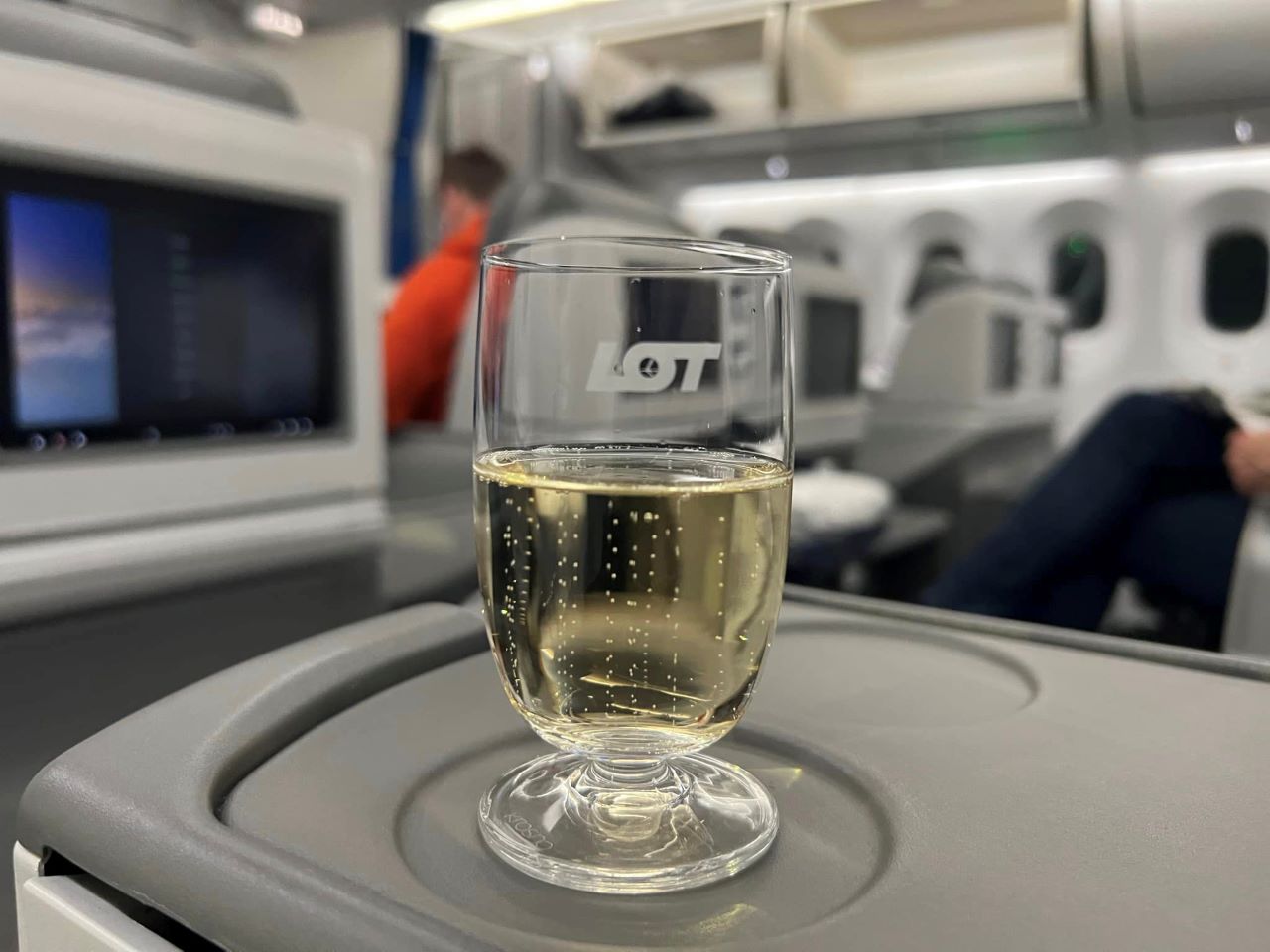 The service starts with champagne and an amuse-bouche before take-off. It's rather nice to get a little something to snack on before take-off.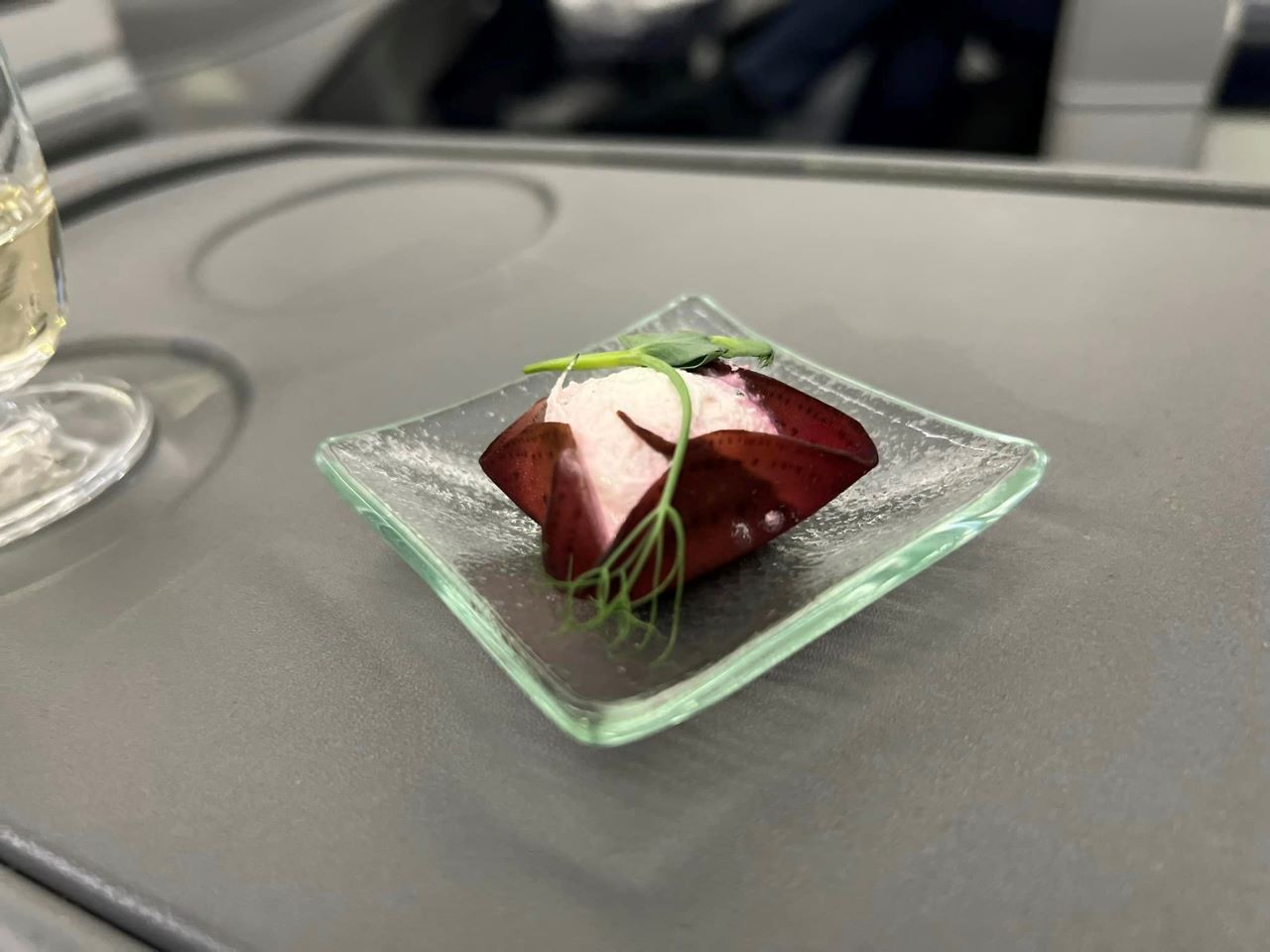 To a degree, I was pleasantly surprised by the high level of quality in terms of the food offering and service. It's just as good, if not better, than Lufthansa or SAS. It's not Qatar-style consistency, nor is it dine-on-demand, but no European Airlines deliver that.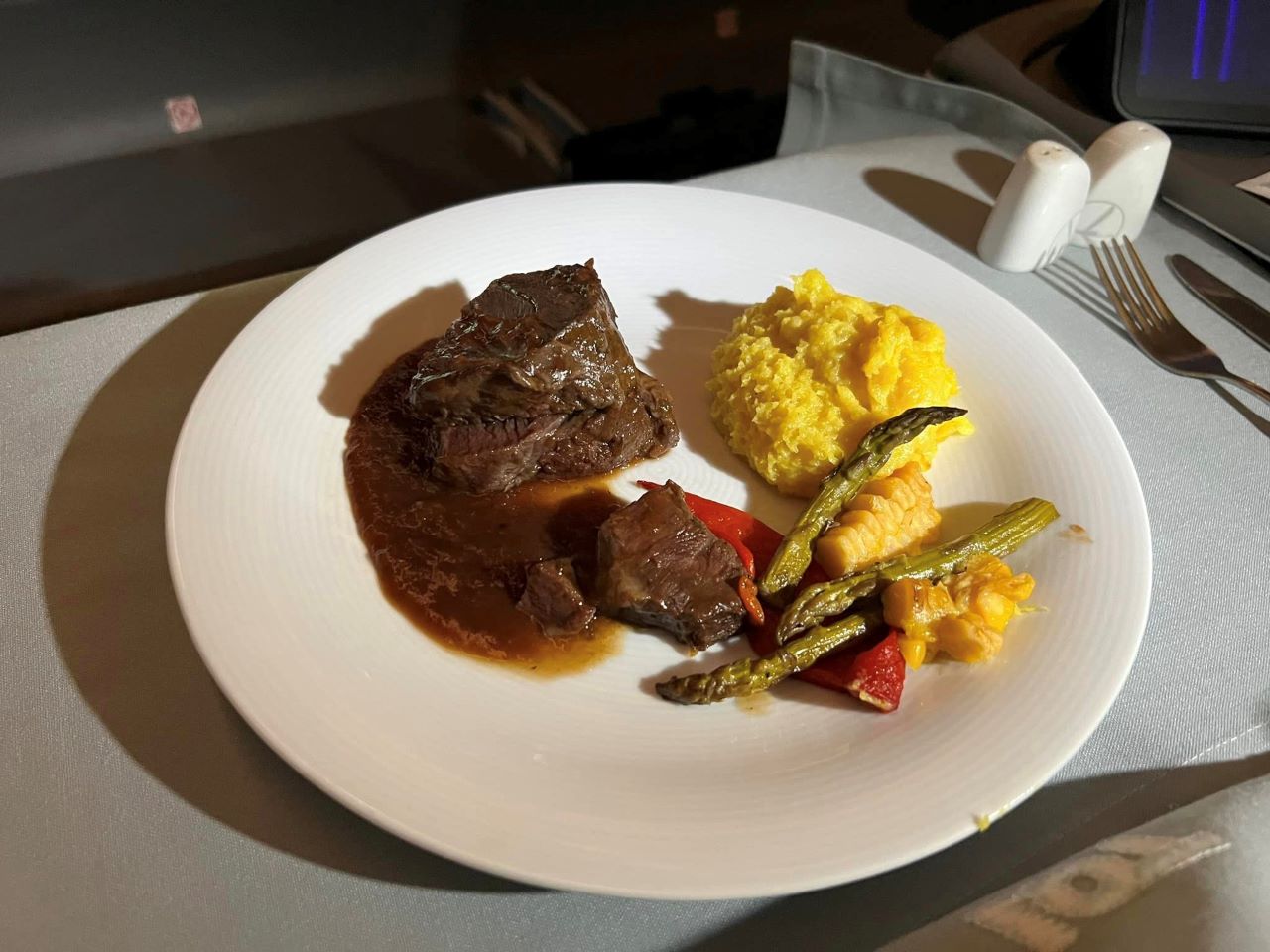 The product feels very Polish, with added details to give some sort of identity to the dinner, from the Polish Pierogi option to the cherry liquor shots after dinner. I also tried the braised beef, and root fruit mash potato was delicious. The wines are good.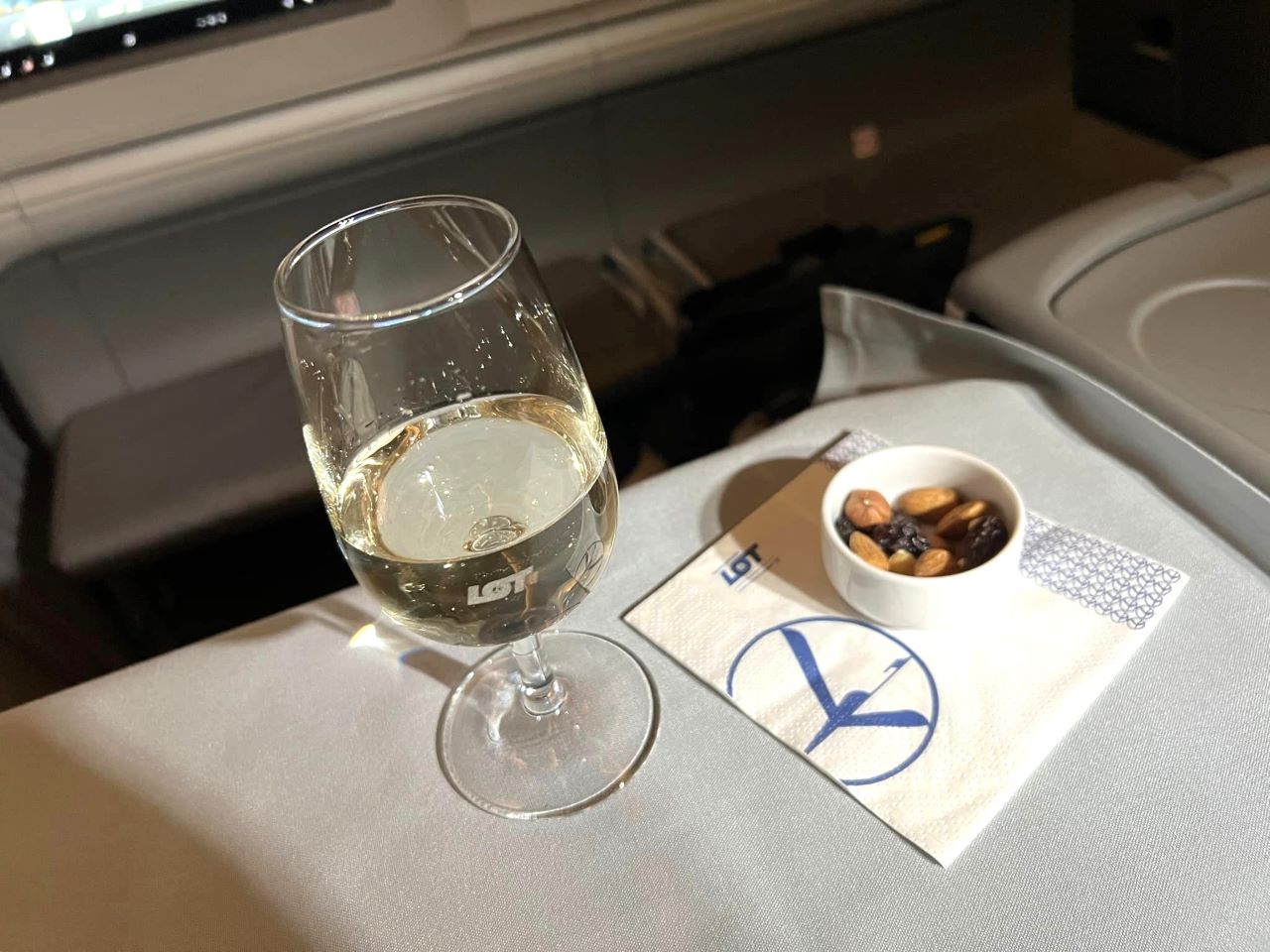 There was an excellent Polish white wine served. It felt unexpected. I tried all the wines on the menu, and none let me down.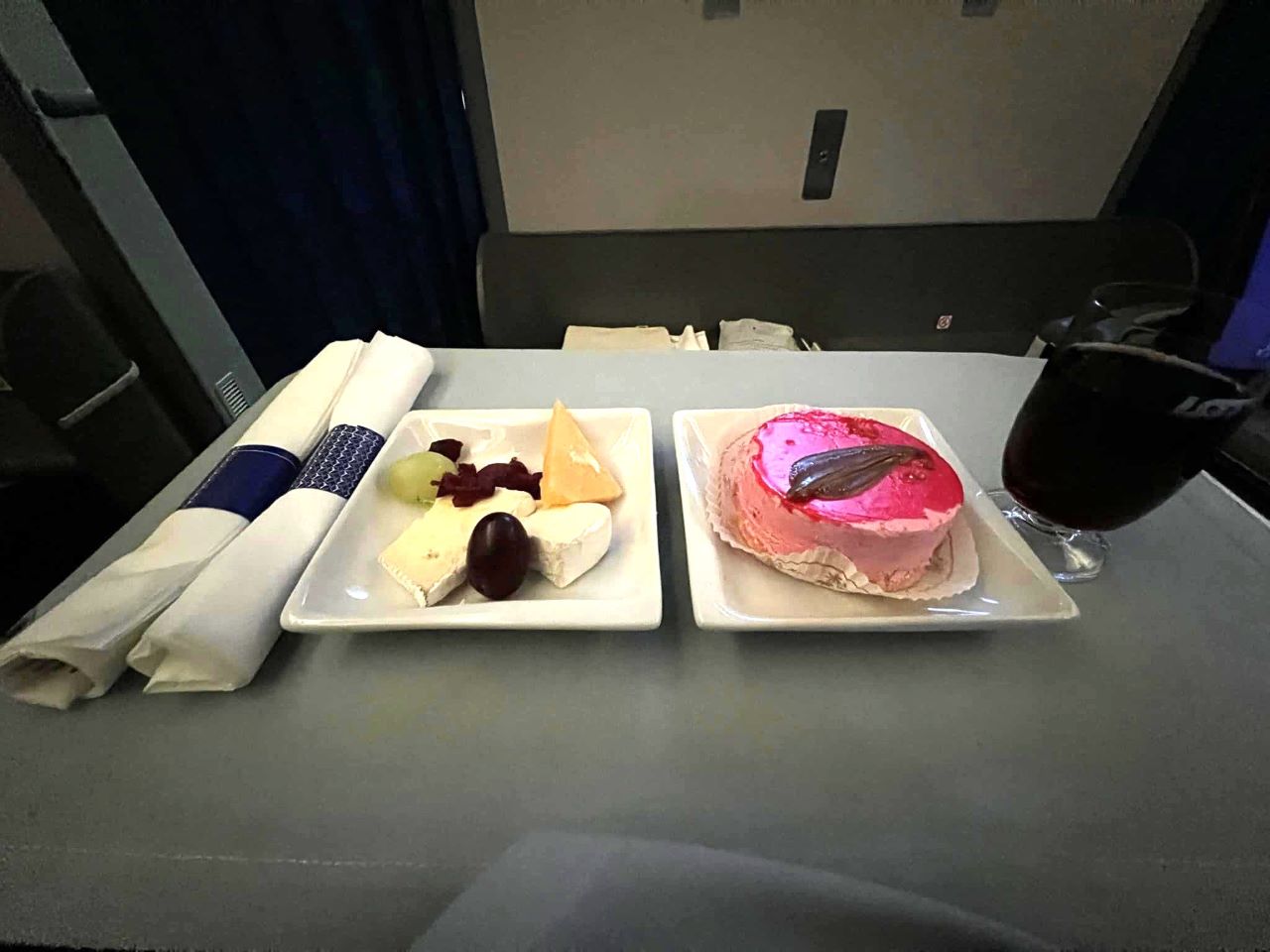 The treat trolley with cheeses and cakes, presented cafe style on a two-tier cake stand, was fun and inviting.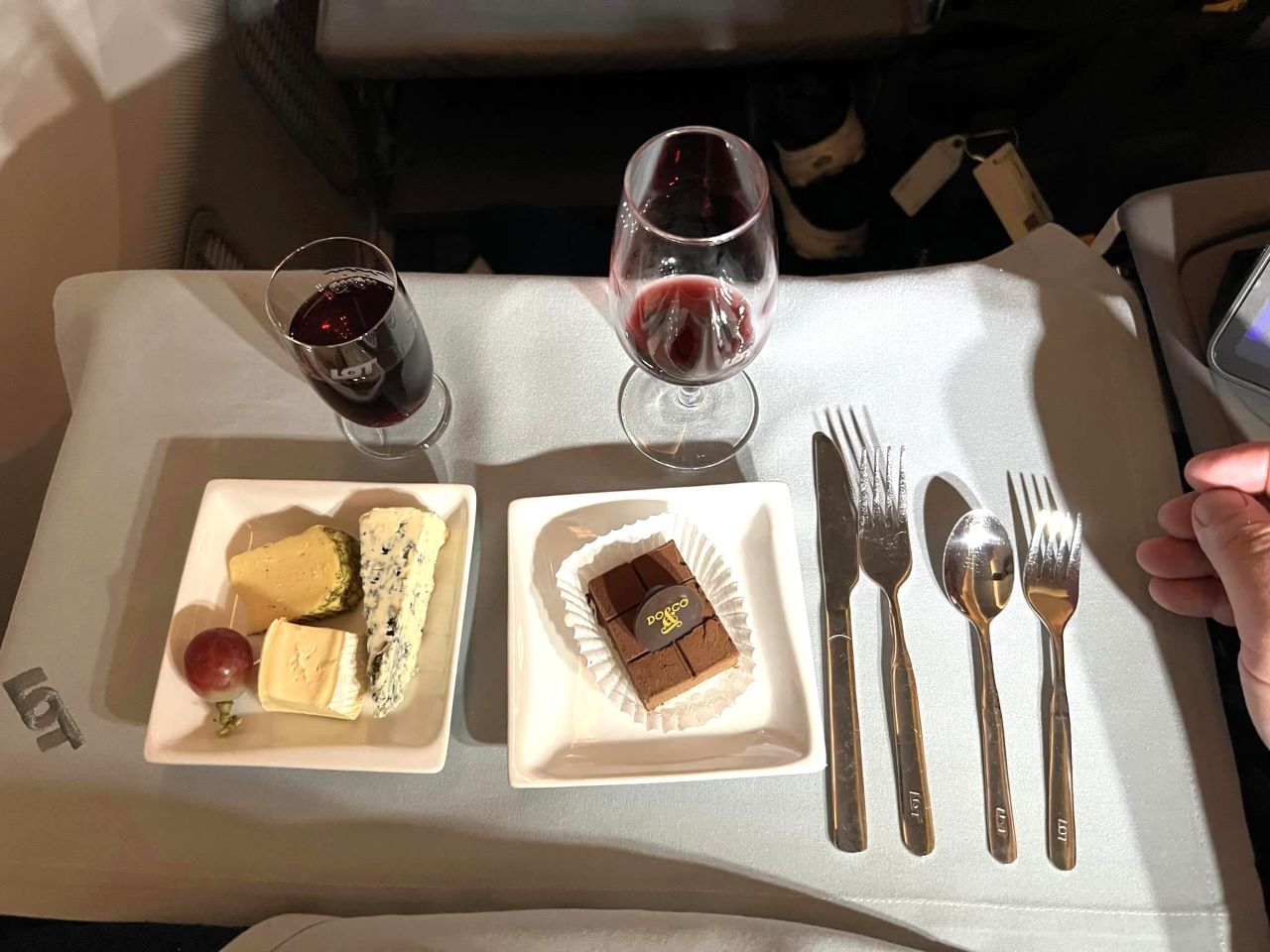 Little chocolate-dipped plums are handed out as well. Despite the entrees being served on a tray, the mains come on a plate separately, all nicely presented on crips linen with nicely branded china and cutlery.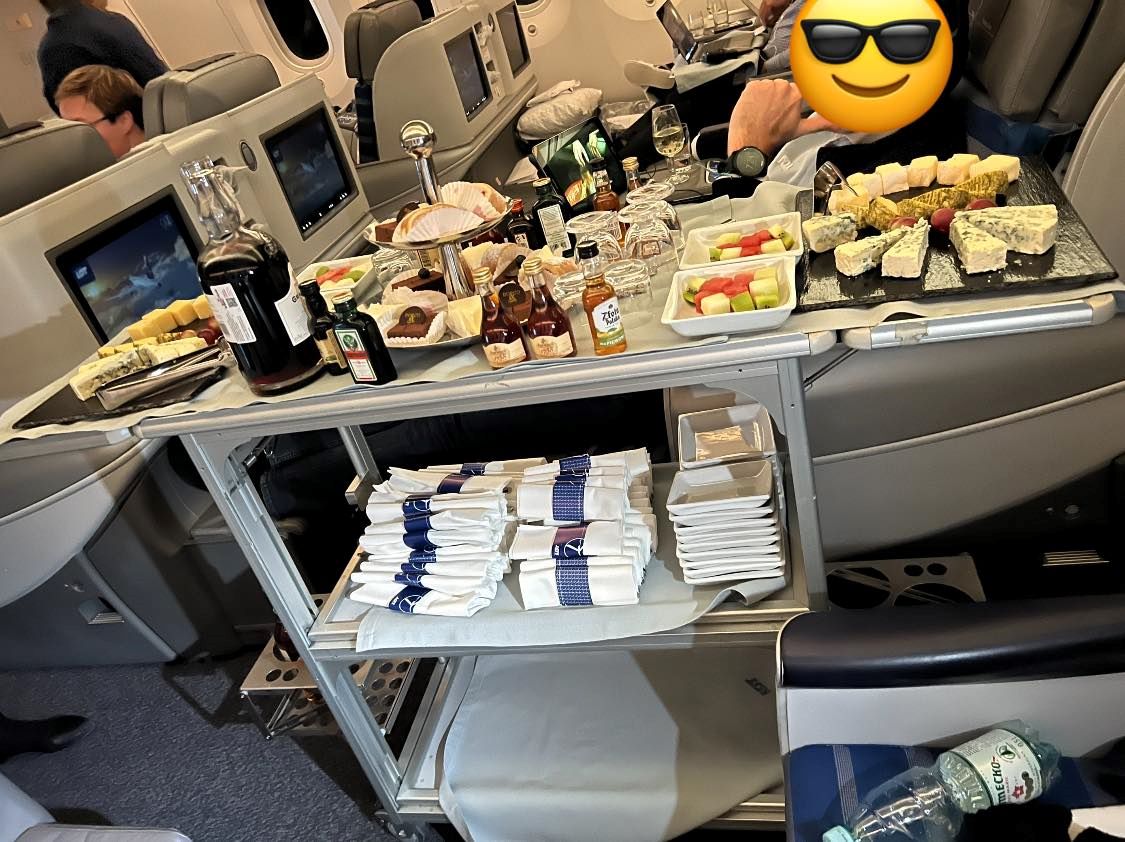 Between meal services, there's a well-stocked snack and sandwich station in the galley.
There is no problem with getting drinks between services.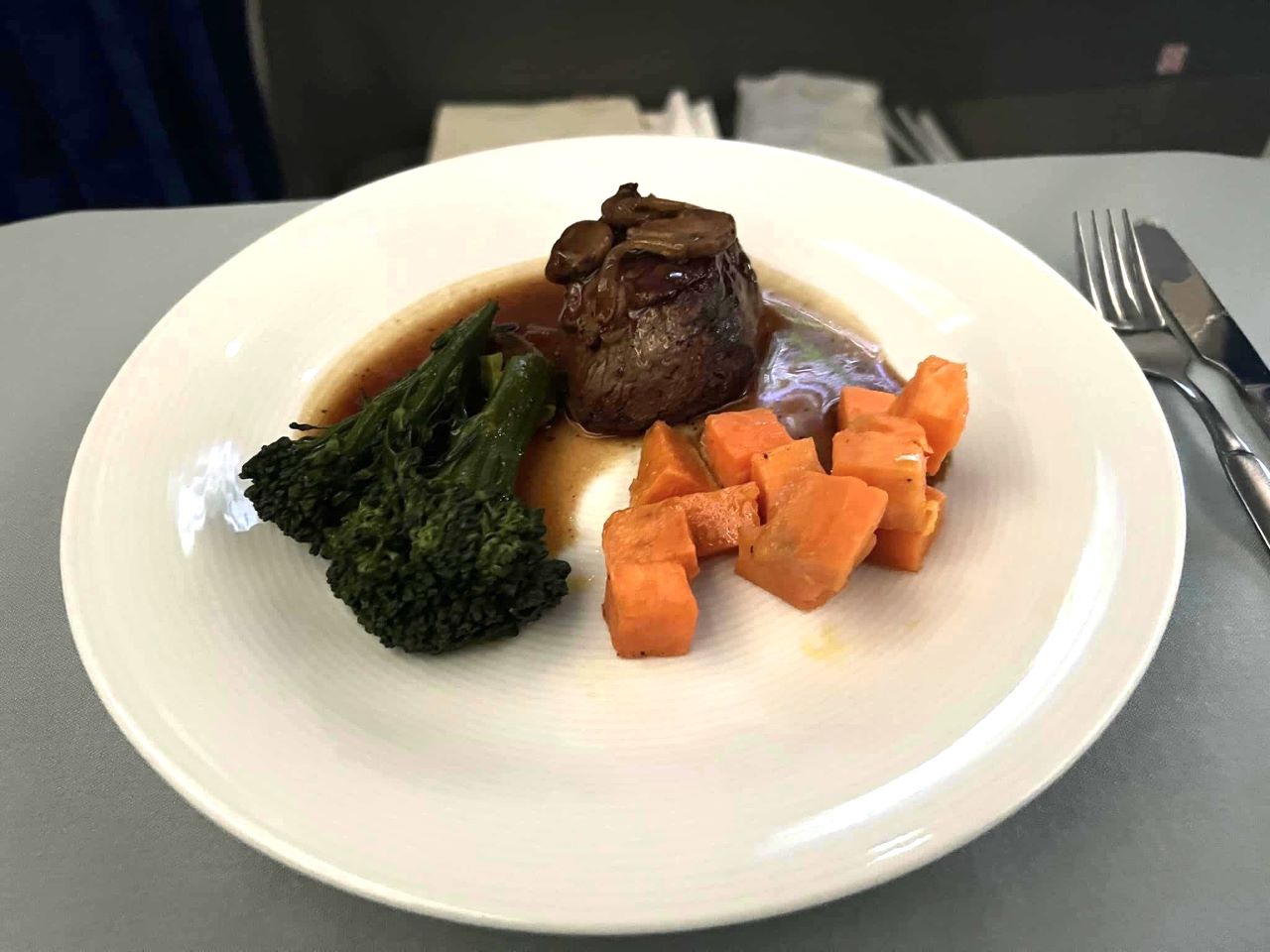 Talking of drinks, the refill offers at dinner are a tad too slow, and plates remain on the table a little bit too long after dinner service. But this was a busy cabin, and I've got similar remarks towards Lufthansa and SAS during similar flights.
On the way to NYC, I slept a few hours, and on the way back, I solid 5 hours.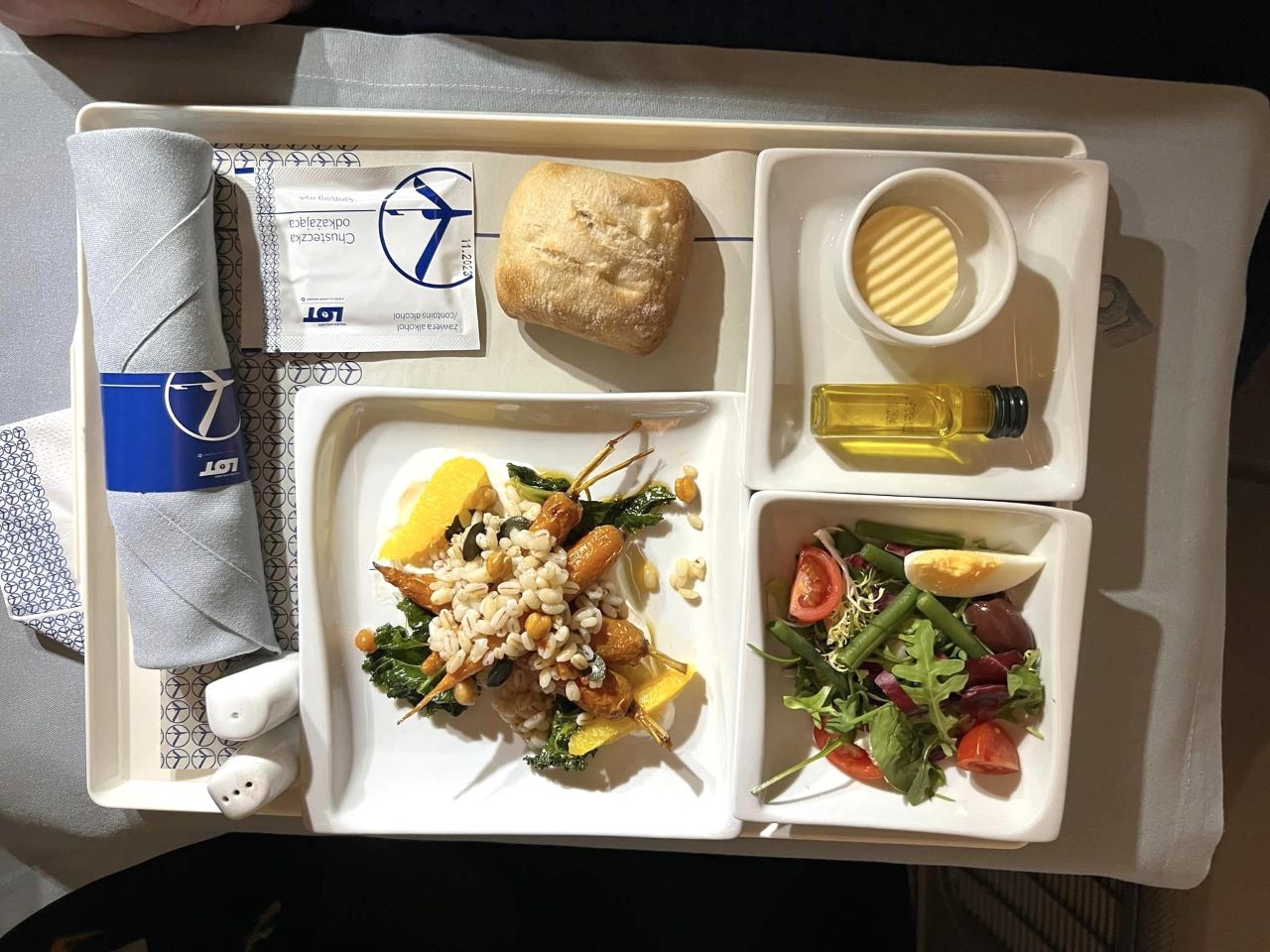 You get, surprisingly enough, a 2nd hot meal just before touchdown in NYC.
This is not an obvious thing, judging by my other transcontinental flights with SAS/Lufthansa over the past 12 months.
Arrival in NYC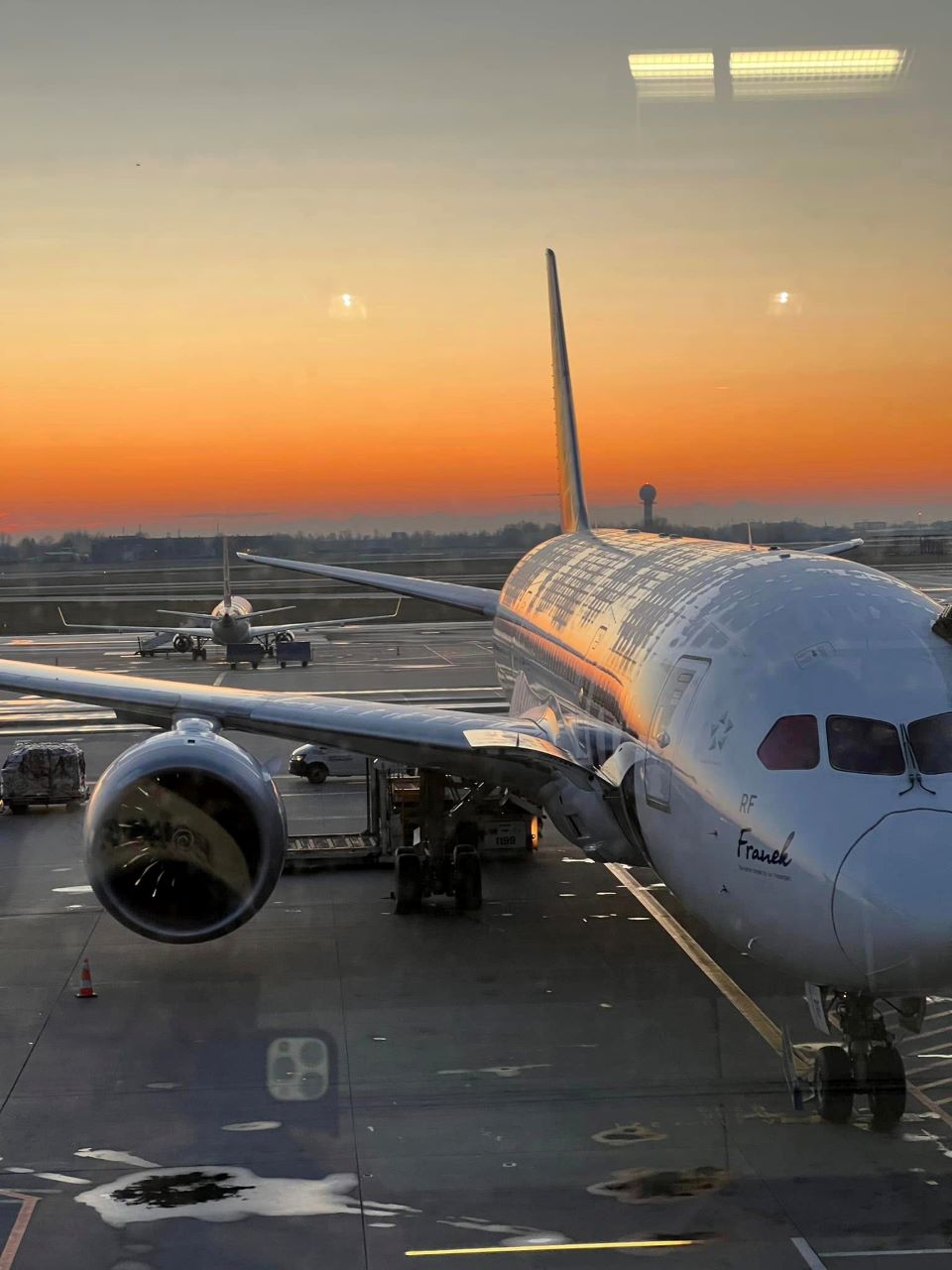 Small terminal, nearly no q's. Luggage came fast, and I was on my way to the Citizen M Bowery in no time.
SHOULD BE IMPROVED: Aside from updating the hard product to a 1-2-1 config?
Amenity Kit
For an AV geek and a collector of inflight paraphernalia, the sad fabric "amenity kit" pocket with subpar products was a huge letdown. Poland has a wealth of brands and cosmetics manufacturing, so why not showcase them in the premium cabin?
I always take note of what's promoted in the amenity kits. From Etihads's Italian high-end cosmetics to The White Company by British Airways. So much so that I now have bedding in my bedroom from the company and only use their aroma therapy diffusers and essential oils. My old amenity kits are used for years to come as tech charger/cable bag kits. Sometimes I bring my mum biz class kits. She loves these things. It's a missed marketing opportunity.
LOT Polish Airlines Business Class IFE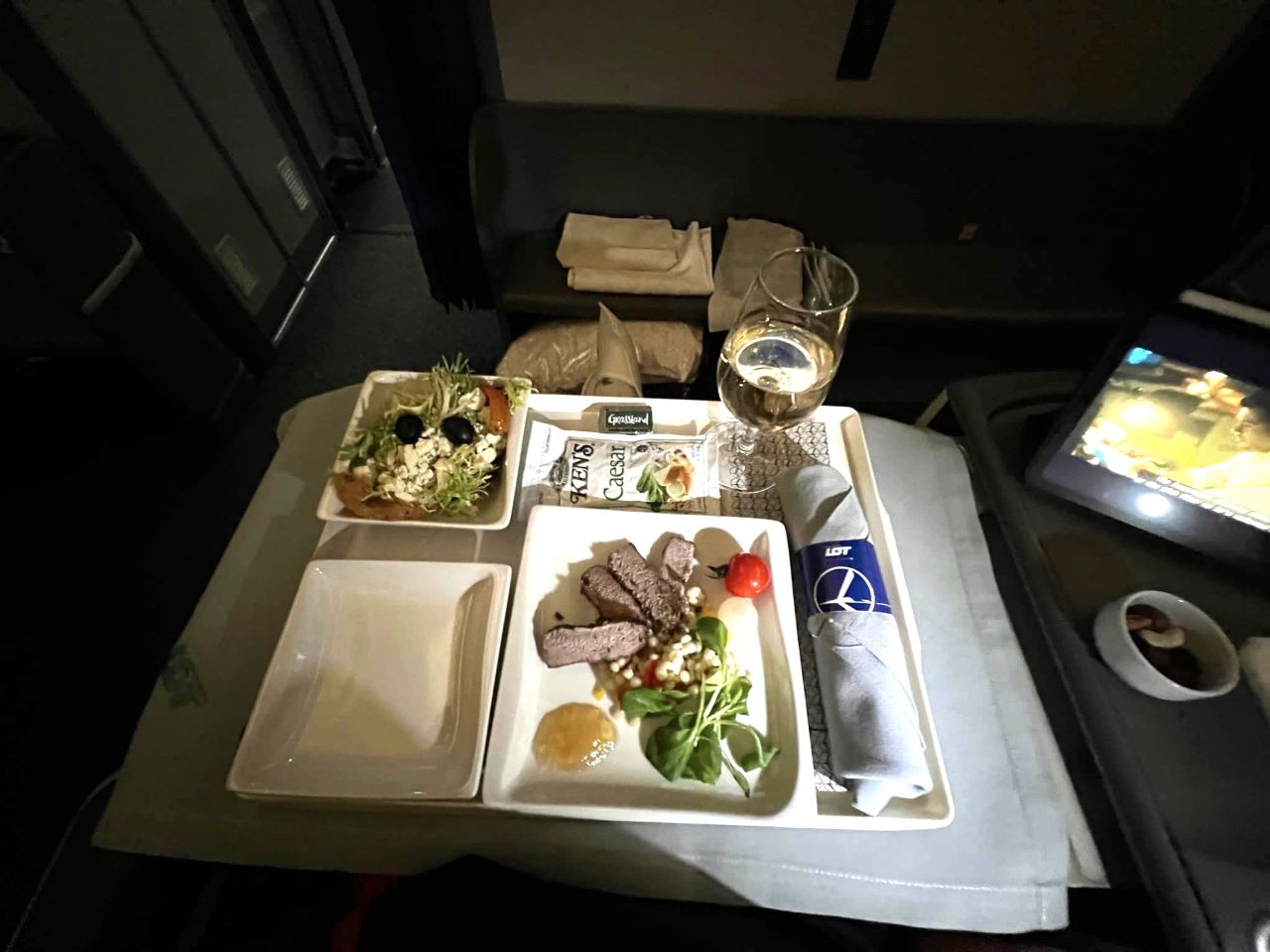 I watched Top Gun on the IFE system, and that's definitely showing its age. Mostly used it for the inflight map, resorting to my iPad for entertainment. The choice is below average.
Ground Service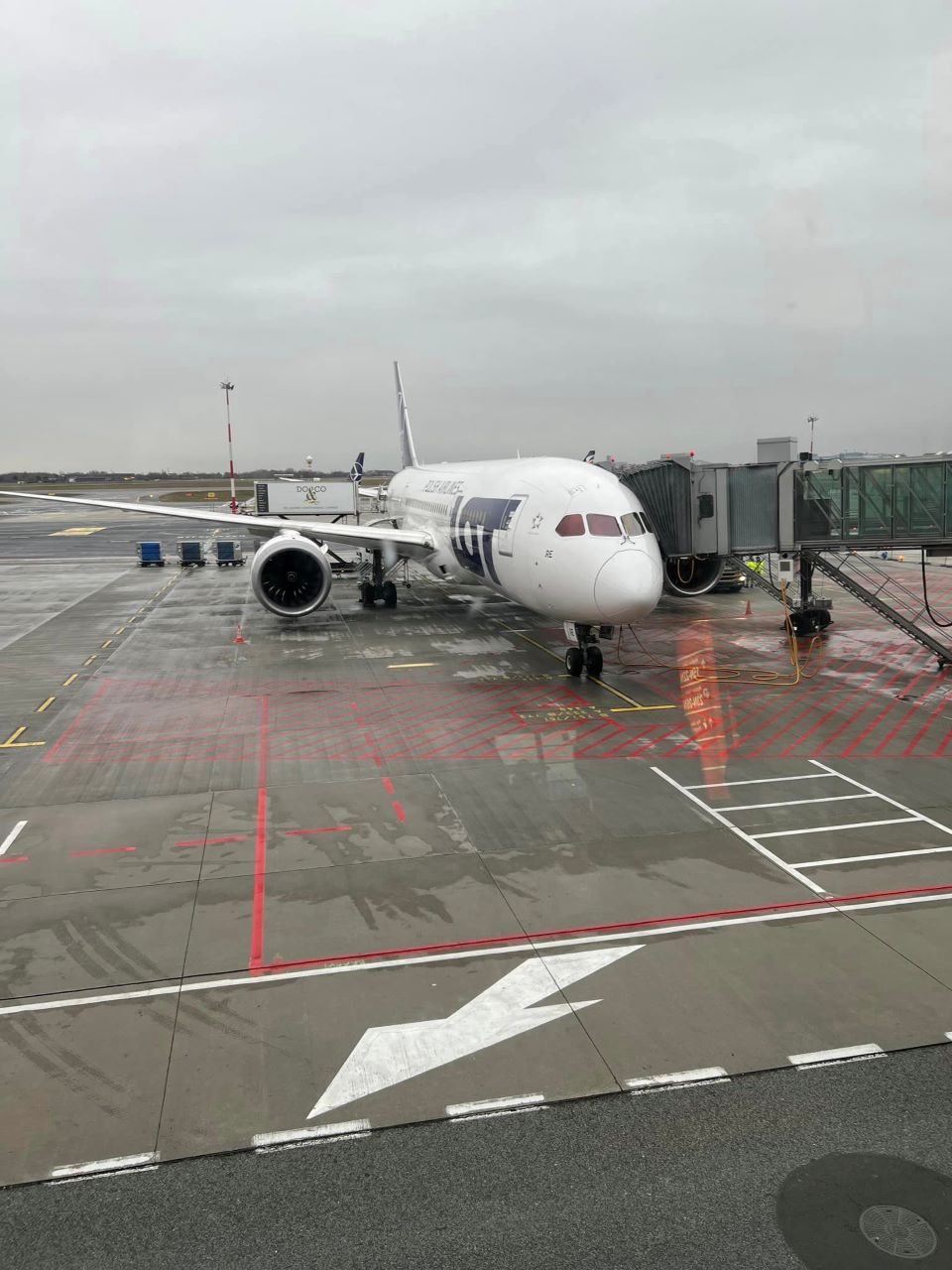 Return flight: If you plan, like I like to, to have a shower before the flight, there are NO showers in the NYC lounge LOT uses. It's a small terminal they depart from, and it's the old BA Galleries lounge used.
USA Catering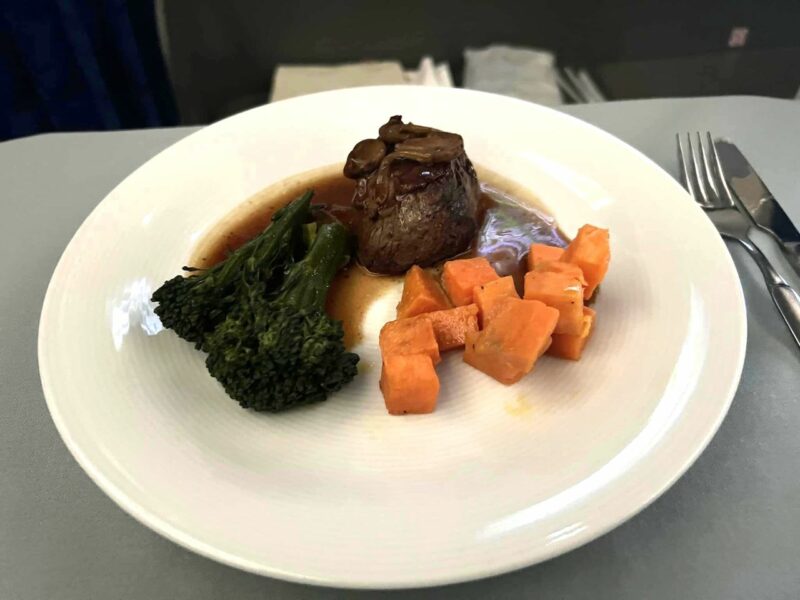 Also, as is the case with many airlines, the catering out of NYC was significantly less polish(ed) than prior. Some items on the menu are missing. The dish that the cabin crew recommended to me what not very nice. I ended up having a 2nd option (chicken). That's a sharp contrast to the WAW-NYC flight, as that beef-based meal was heaven. The 2nd meal was a hot or cold breakfast. I picked the hot options.
Arrival In WAW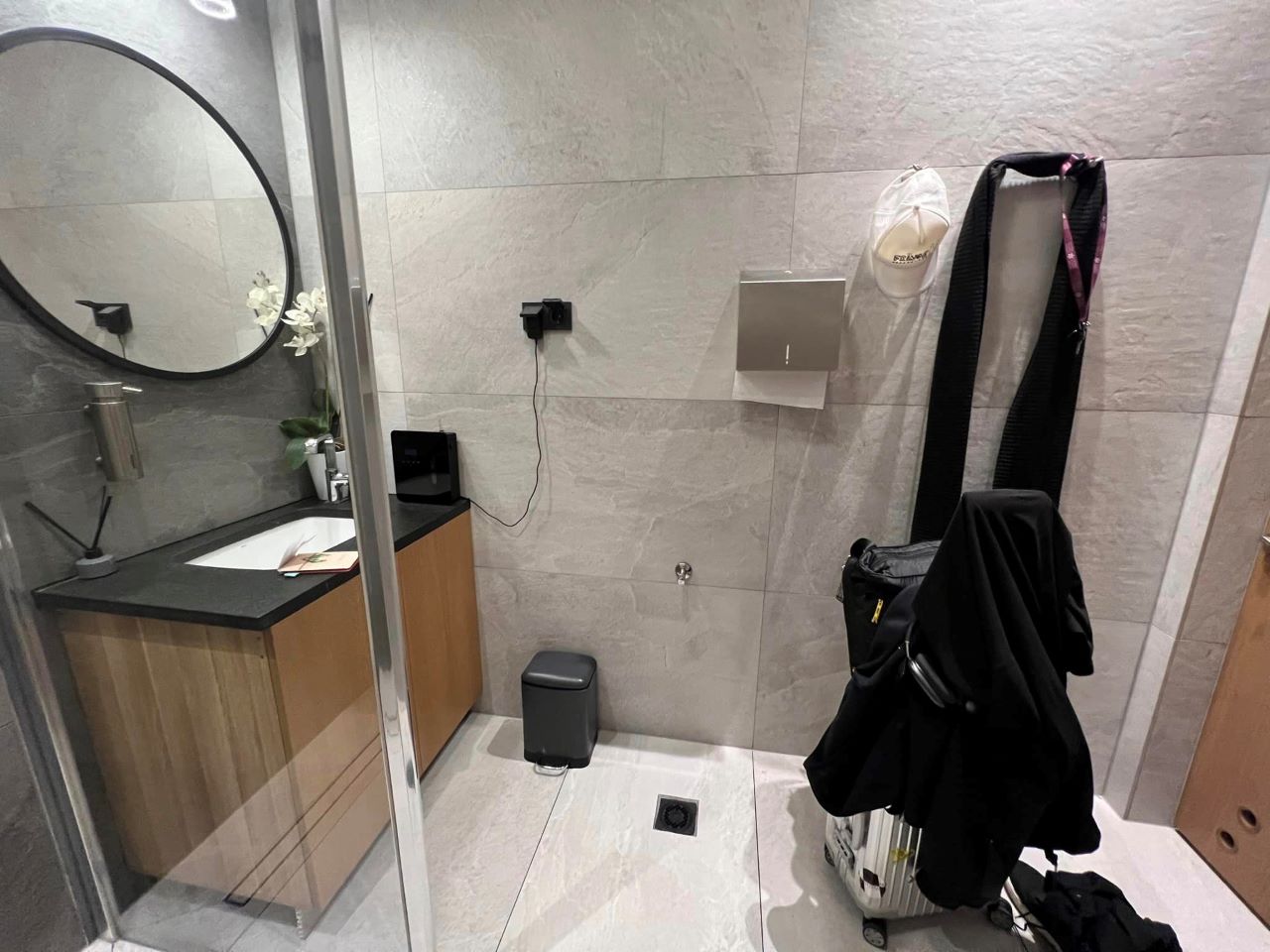 After getting off the NYC flight, with several hours to spare in transit and with no shower before the flight, I really wanted to freshen up. The Schengen lounge in WAW had such a small shower that a larger guy like me, with a suitcase, won't fit comfortably to change clothing and or dry after the shower. There is only ONE shower booth for ALL male passengers.
Conclusion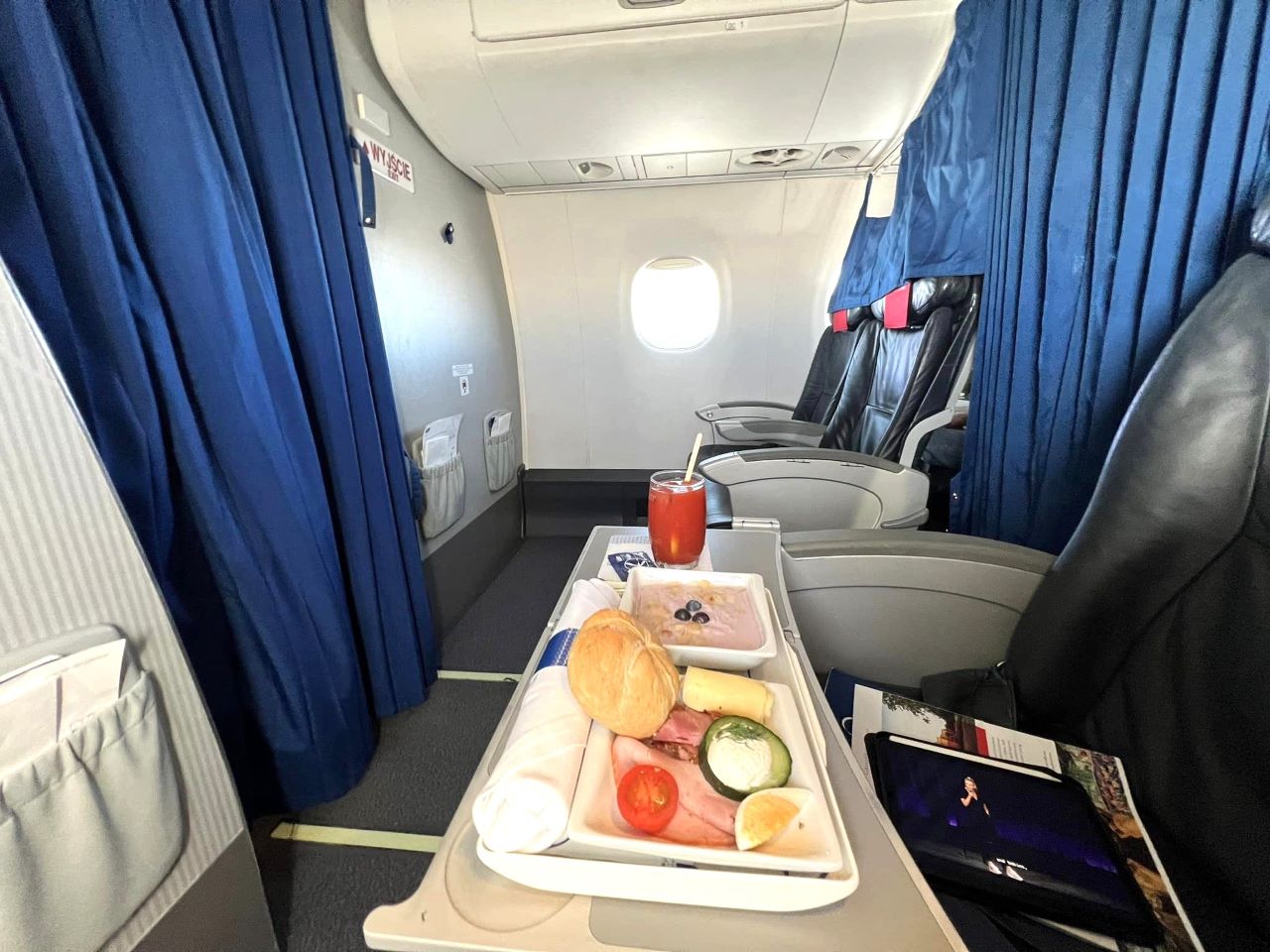 All in all, LOT Polish Airlines Business Class delivers a solid product that's particularly suited for couples, as the seats aren't optimal for solo travellers. I was lucky to be one of the few people on both flights to and from NYC with no one by my side. I had the window seat 2A on the way out and the 2C aisle seat from the middle section on the way home.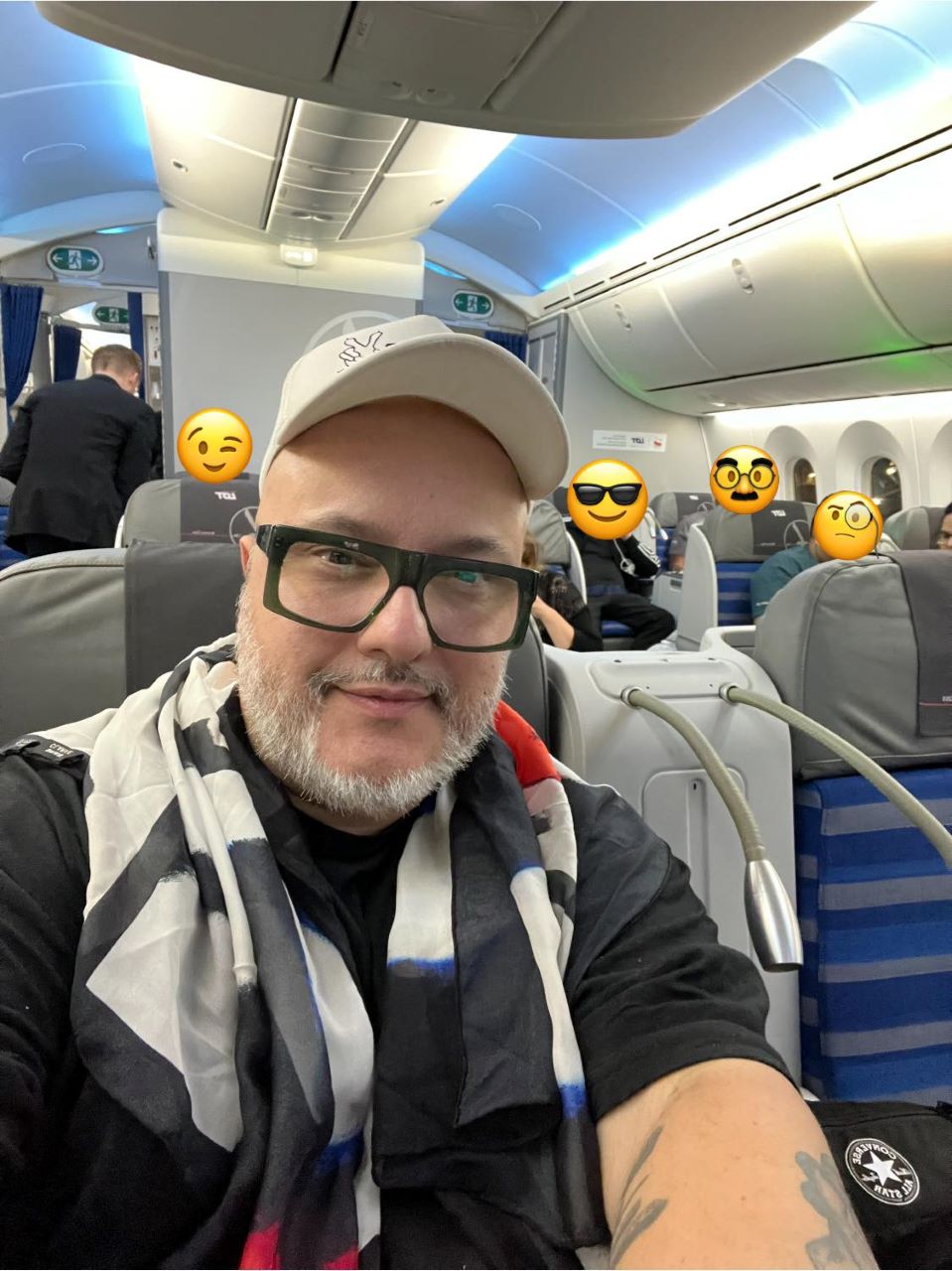 Would I fly LOT again? I would. Do I think that there are better airlines out there? For sure. If you get a good deal on a flight, try it out! Especially as the flights also boost your Miles / More or whatever your Star Alliance airline FF program is called.
If you like to see this "IRL", This is an Insta reel from the WAW-NYC segment:
https://www.instagram.com/reel/CnZFYX6otm0/?igshid=ZjE2NGZiNDQ=
Thank you!
Like our LOT Polish Airlines Business Class review? You can read more flight reviews here.