Today's article is Seychelles trip and Qatar Airways business class flights by Ben, who you may remember from booking out an entire BA First cabin with points (hopefully he will let us know how they got on with that).
Booking
The Seychelles has been on my list of places to visit for a while. BA has stopped flying the route direct but codeshare with QR. They were struggling to make the route commercially viable, so it's not directly related to Covid.
You may remember there was a great fare that appeared in a BA sale for ~£1400 on Qatar and I booked for just after the planned reopening in March 2021. The Qatar Airways business class flights were cancelled, so I moved to a random date in October, just before the rainy season. I was expecting to turn this into a Future Travel Voucher but with the positive red-list changes about 10 days before, I was able to keep the booking.
Pre-travel requirements
The Seychelles recommends visitors are vaccinated, but it isn't required and all that is needed is a negative PCR test, 72 hours before departure. Travellers are also required to submit all documentation to obtain a Seychelles Travel Authorization – without this you cannot travel.
Documents I had to submit included:
Passport photo page
Negative PCR certificate
Vaccinate certificate
Flight details
Proof of accommodation booking at all nights of the trip
The cost was €10 with a 9 hour processing time (mine took 7).
Check-in and LHR T5
Despite Qatar being enrolled in the IATA app for travel, no invite code to use the IATA app was issued. Unlike Verifly, you need the invite to use it. However, I was still able to check-in online and issue a boarding pass.
Qatar are still flying from Terminal 5 instead of their usual Terminal 4 location. I was able to pass through BA's First Wing as I was travelling hand baggage only, so I was expecting just a document check at the gate based on this. Being BA Gold Guest List I was able to use the Concorde Room and had another solid experience there. This has been well covered recently by Michele, so I won't go into detail here. However, it was nice to see "the millionaires" door open again to exit the Concorde Room onto the Upper Level which is quicker for getting to the shops, B and C gates and lower number A gates.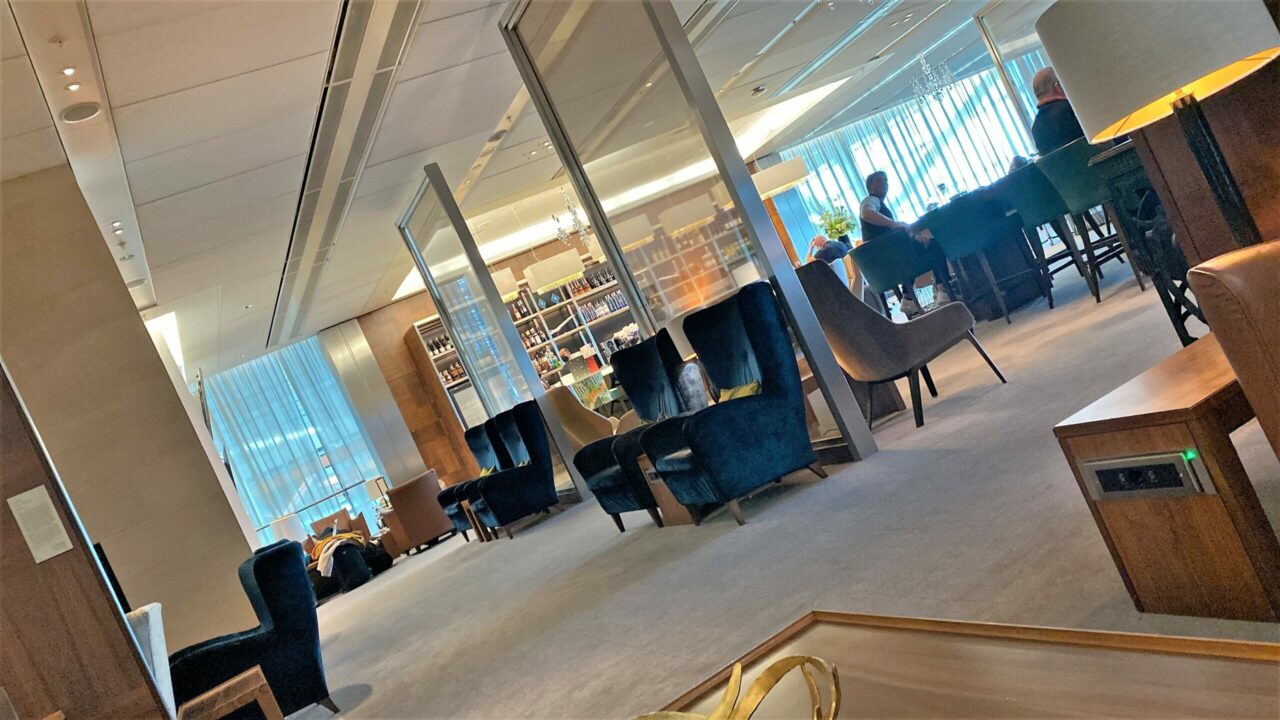 The flight was from the B gates and so I walked the tunnel instead of taking the train. If you go to the level below the trains to the B and C gates there are moving walkways which you can take if you want a bit of exercise rather than the train.
As I had assumed there was a document check at the gate. The Qatar gate staff wanted to see:
Seychelles travel approval
Hotel booking
Travel Insurance
With the school holidays about to start, T5 was very busy. The flight was held for about an hour as a decision was made to extend check-in time as passengers were stuck in queues.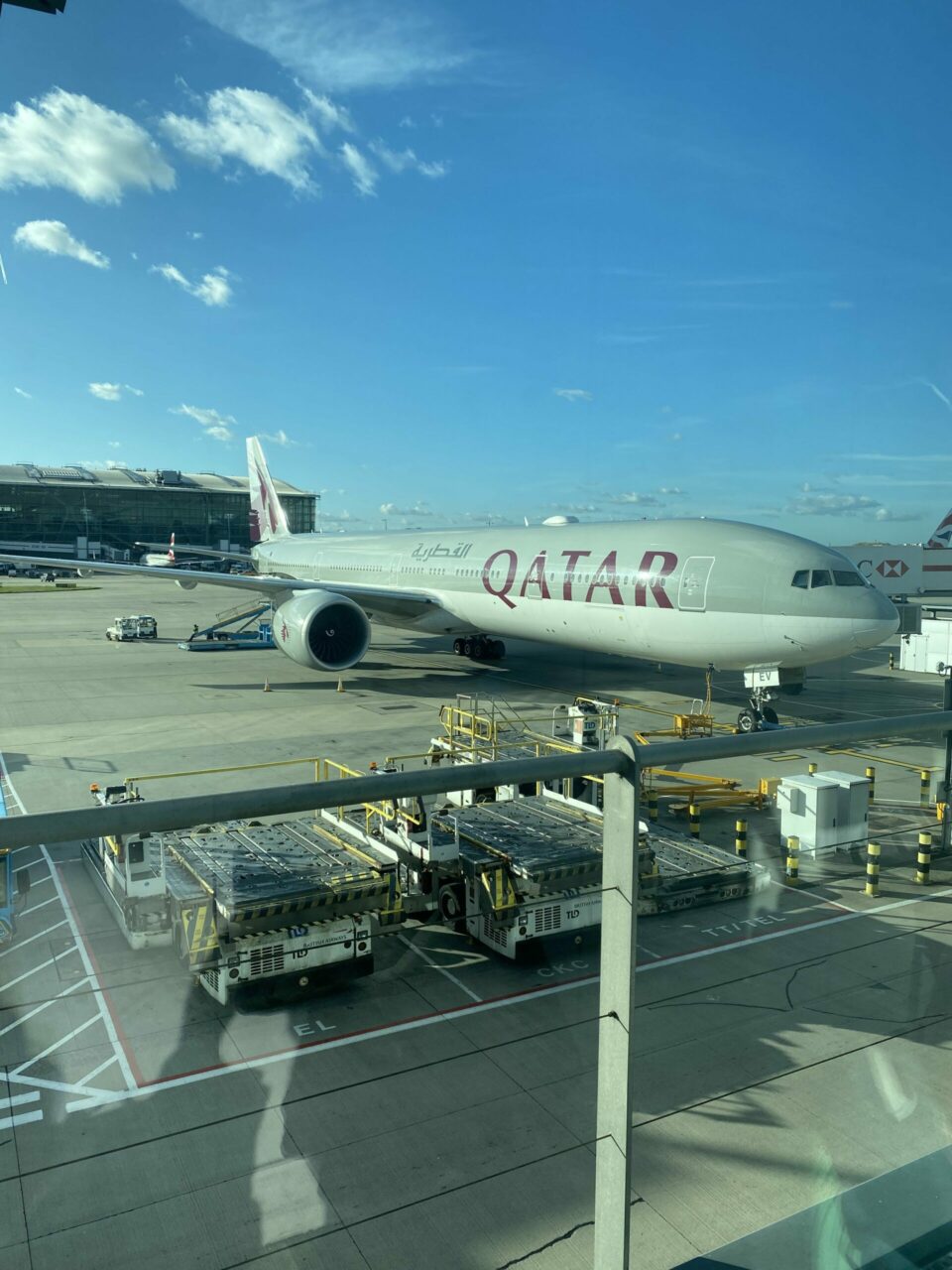 Heathrow to Doha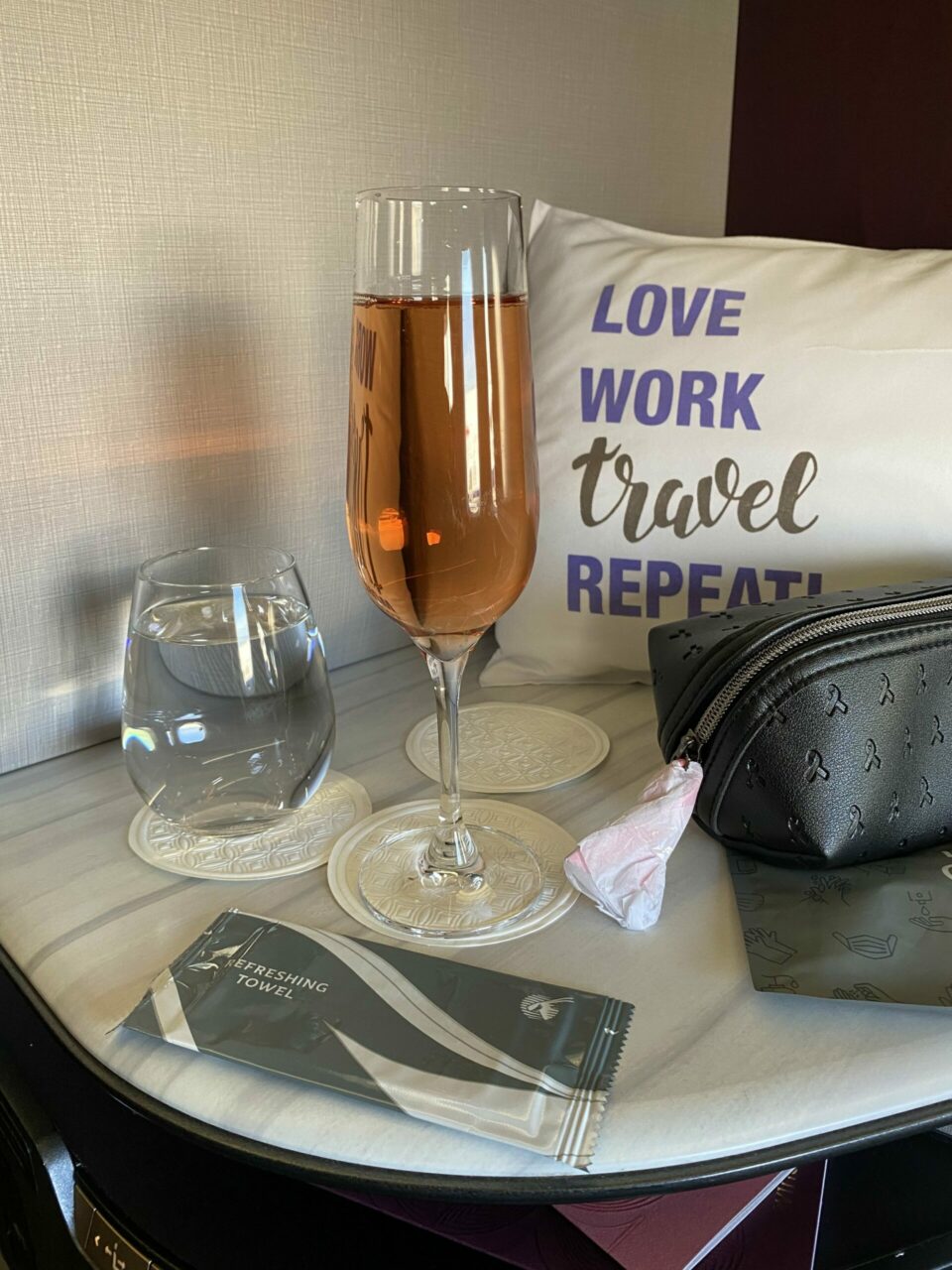 I was on a B777-300ER with the QSuites and had a rear-facing seat next to the window (this is my preference for this configuration when travelling alone). Alternate window seats face backwards. The only difference is that your seat is closer to the aisle if you face forwards as the ottoman is the other side. So the rear seats are closer to the window.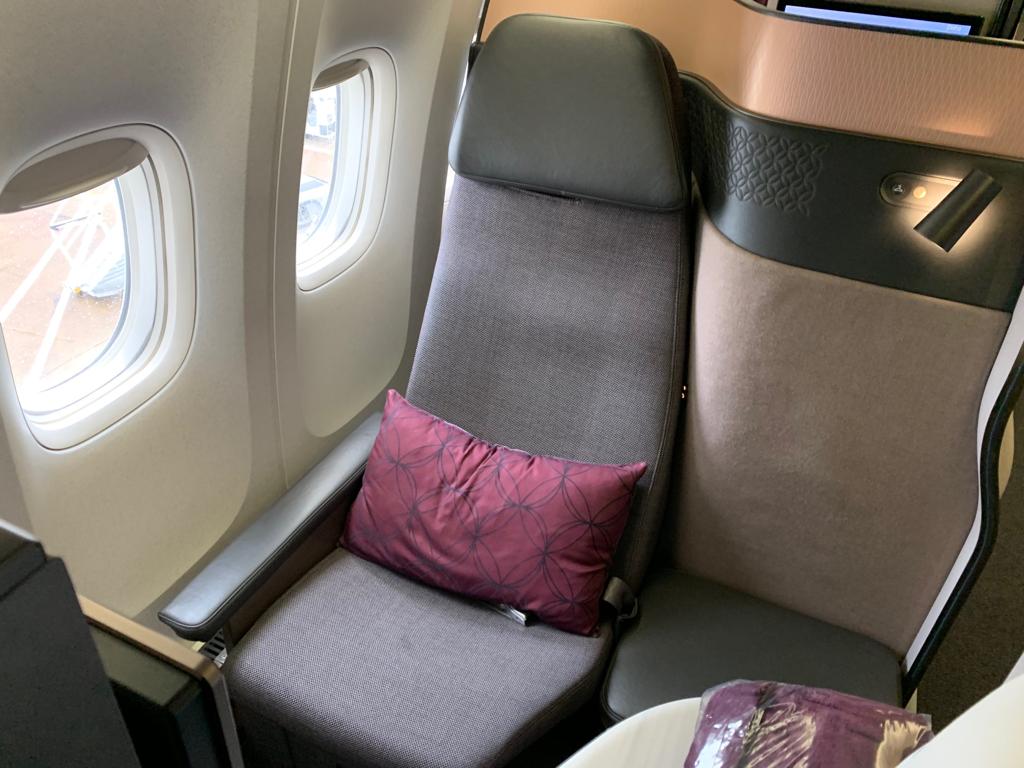 It was a very good cabin crew, attentive, and they couldn't do enough for me overall. I was offered a welcome drink with a choice of Orange Juice, Sparkling Water or champagne. I went for the Laurent Perrier Rose which was topped up many times as we were delayed on the ground. They also took the opportunity to take the food and drink order on the ground.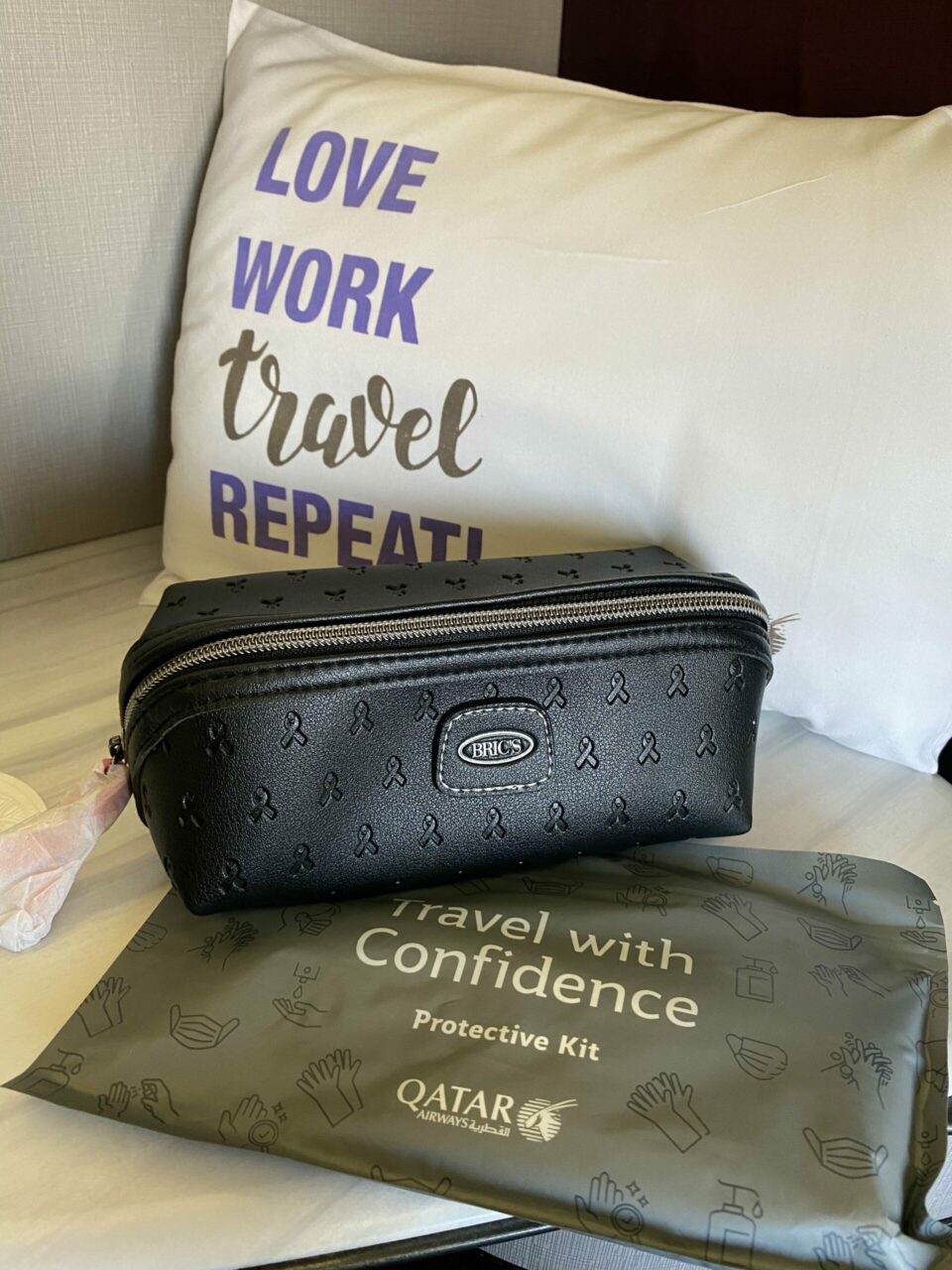 At the seat, there was a nice new wash bag design for breast cancer awareness month but it still had the old products in. They are currently switching over to Diptyque products. But there were no pajamas as it was not a night flight.
The menu looked good as always:
I went for the mezze which is always good followed by Beef Wellington and then the cheese. They were all excellent.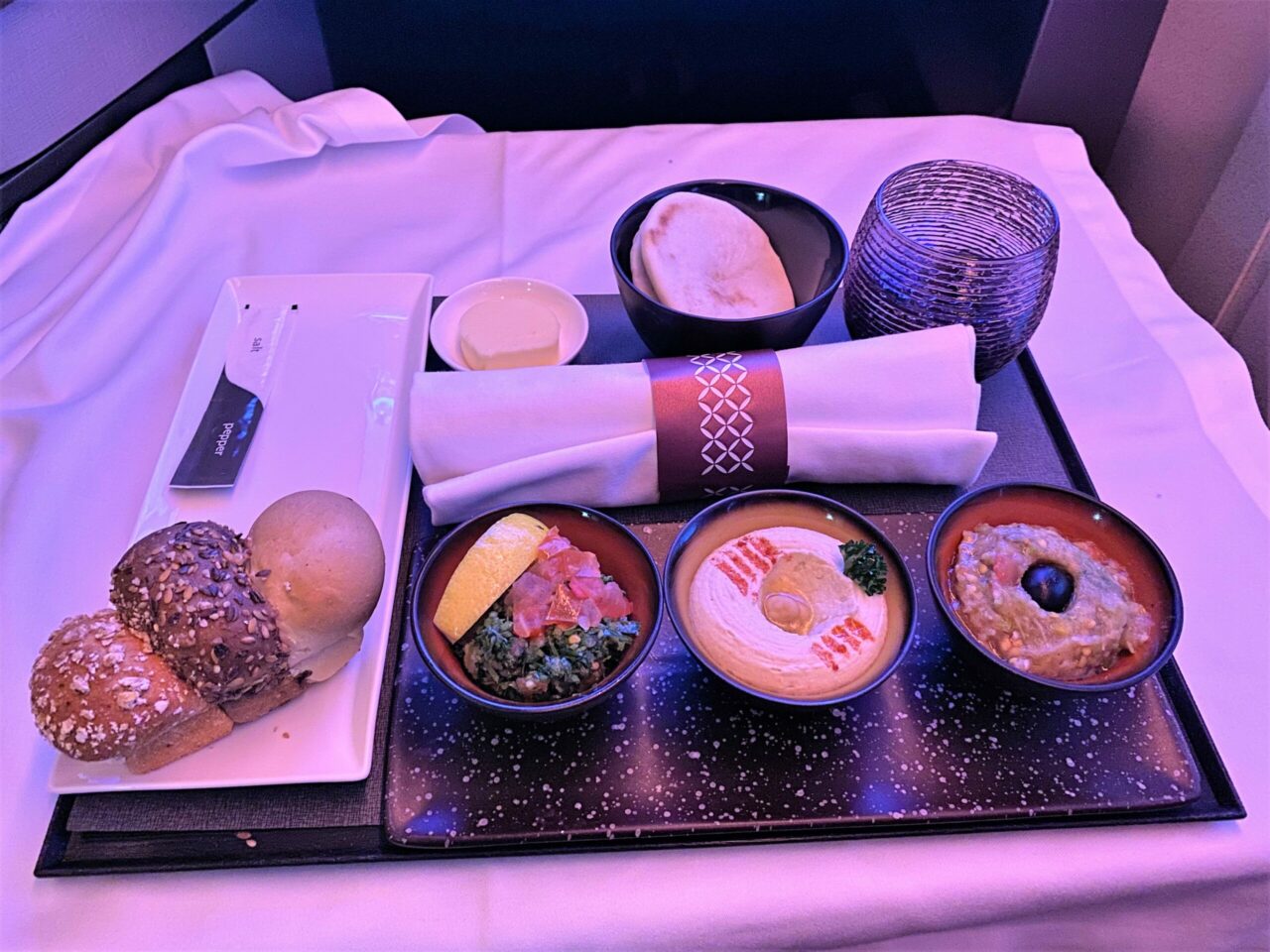 It's not easy to get beef wellington right even on the ground and I feel like I know my steak, so fair play to Qatar for managing to pull it off in the air.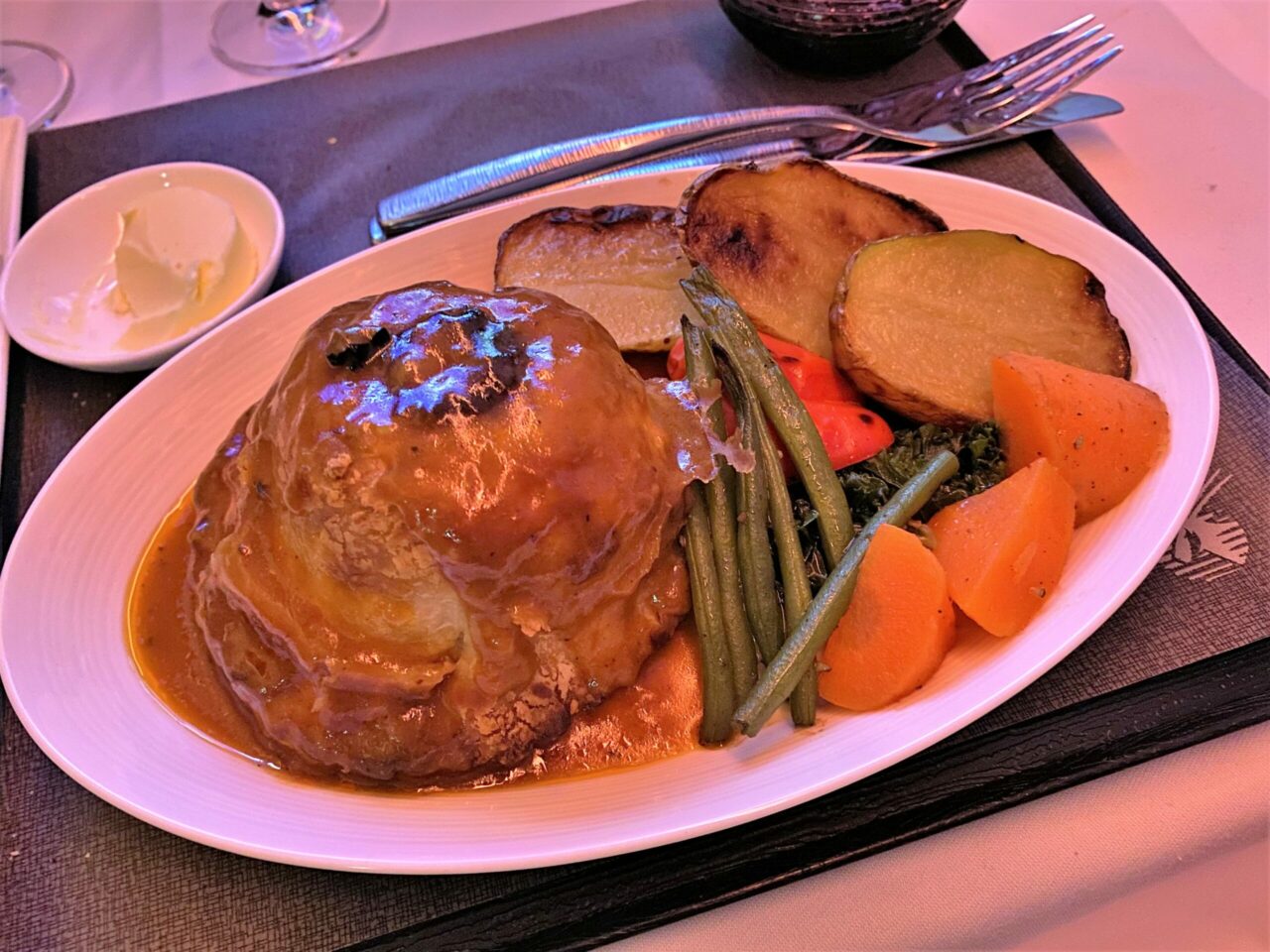 There were some lighter options, but given the timing of the flight, the main meal was the perfect amount of food for me.
To drink I tried a few of the red wines including a great Grand Cru Pauillac and then some Woodford Reserve bourbon. There was an excellent Mersault on the list as well.
Doha to Seychelles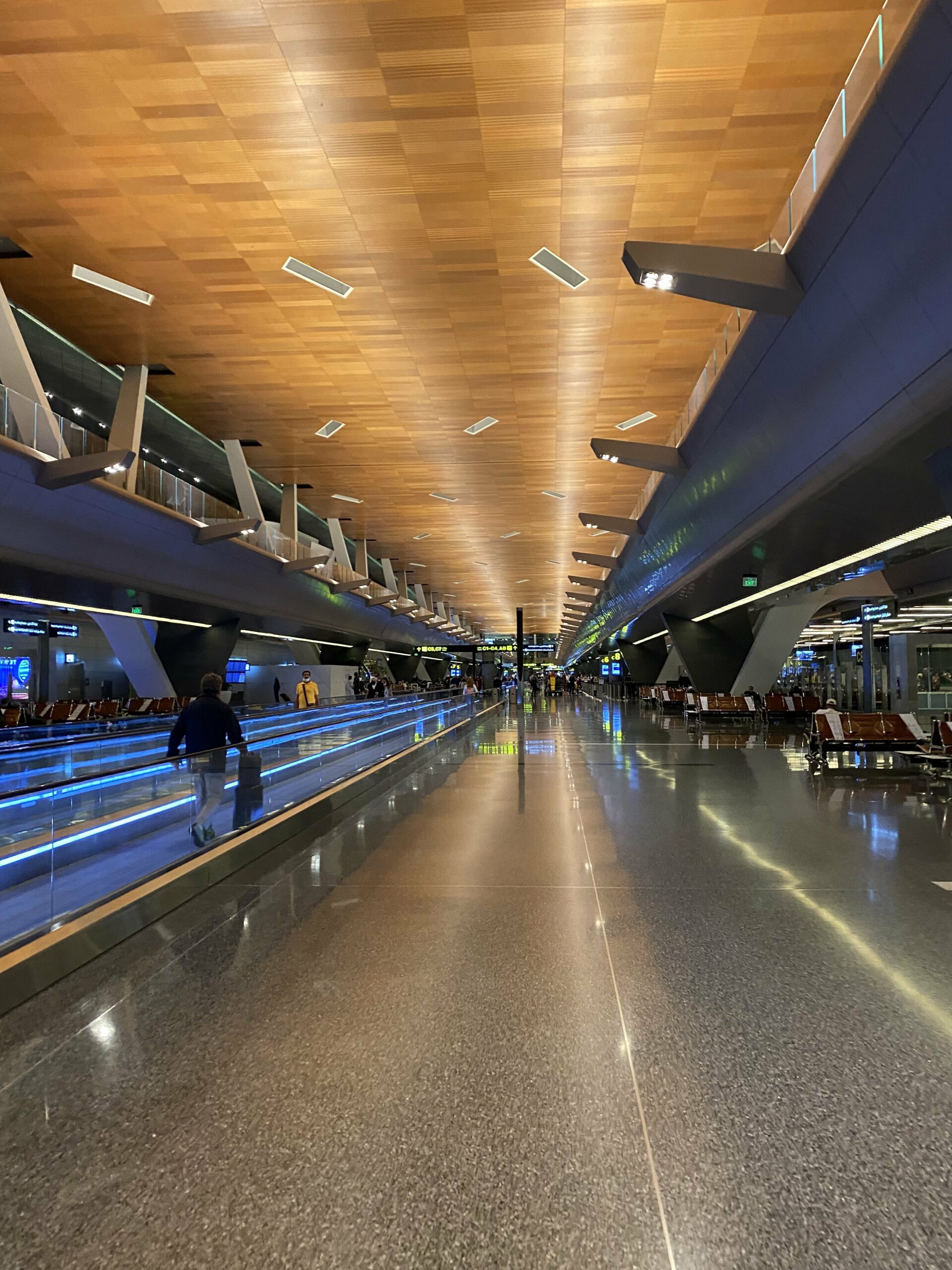 With arriving about 1 hour late Qatar had held my Seychelles flight for 25 minutes given there were a few pax connecting. Otherwise, we all would have missed the flight.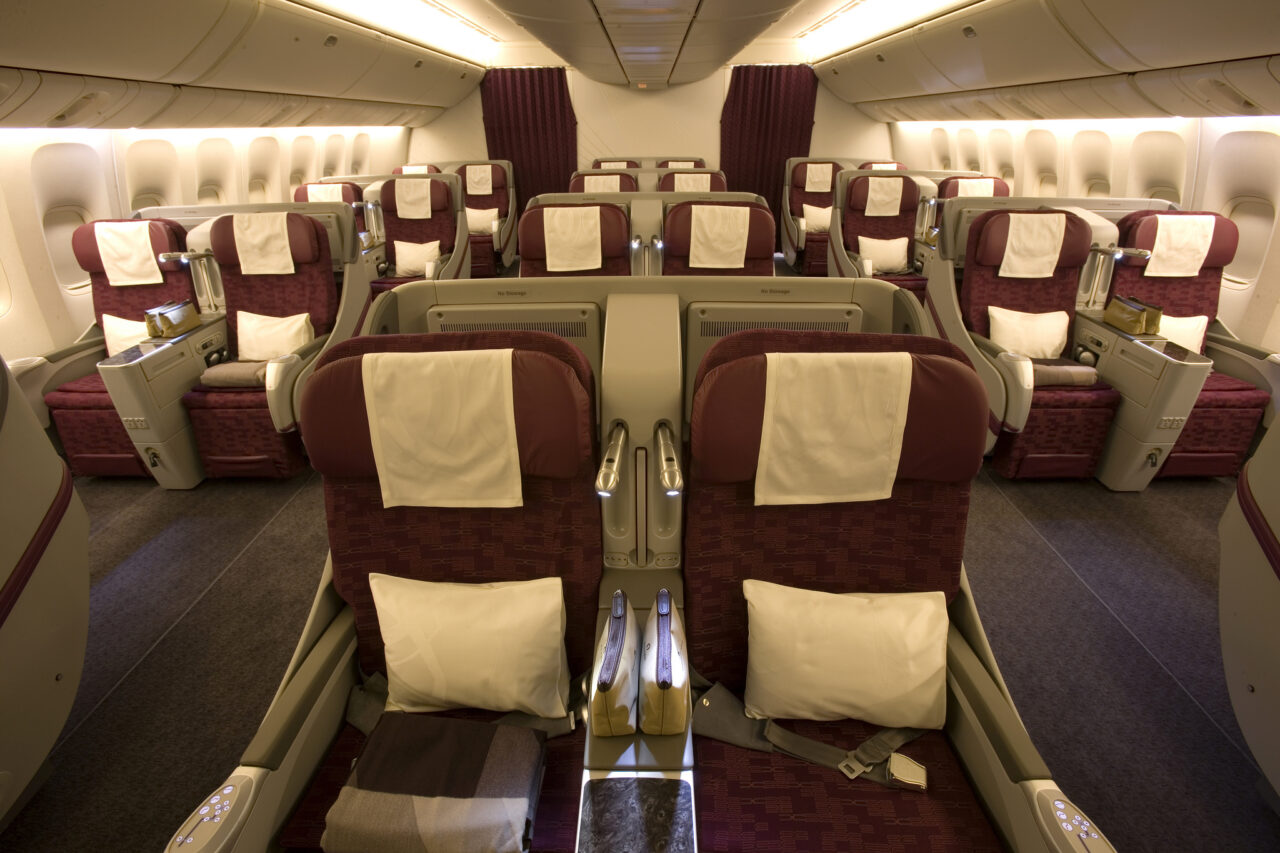 When I boarded the whole business class cabin was full. This time it was a B777-200 with the very old 2-2-2 configuration. Whilst much less privacy, and not a QSuite I do find this seat comfortable as the seats feel wide and well padded. It was also a shortish flight so not so much of an issue not to have the Q Suite.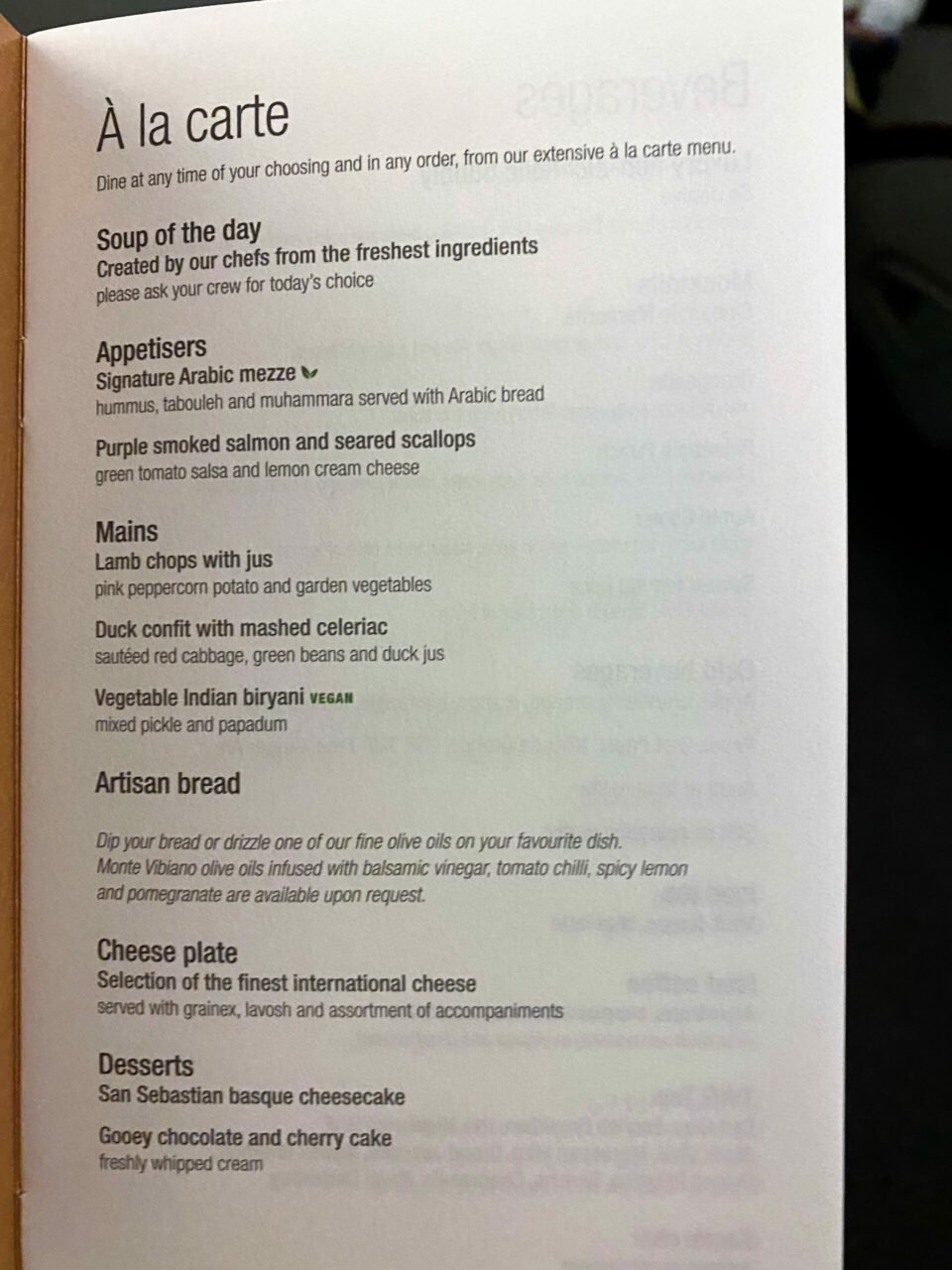 A mini washbag was handed out given length of flight. I was going to just sleep but was quickly offered more Rose bubbles onboard and that soon went out of the window when I saw the menu!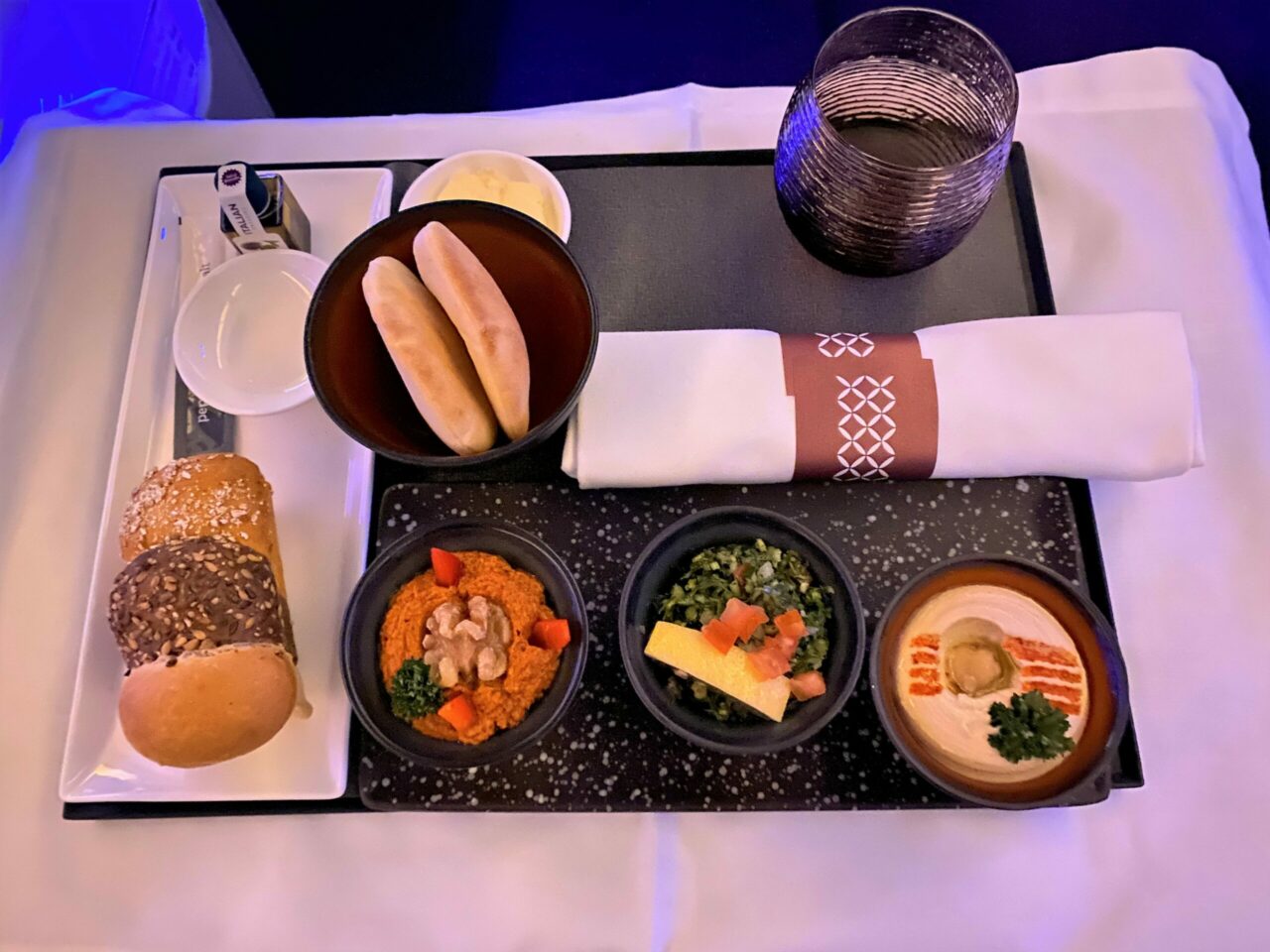 I decided to eat Mezze (who can resist) and the Lamb chops which was actually a rack of lamb. Again it was all really good. Then I finally managed to get some sleep!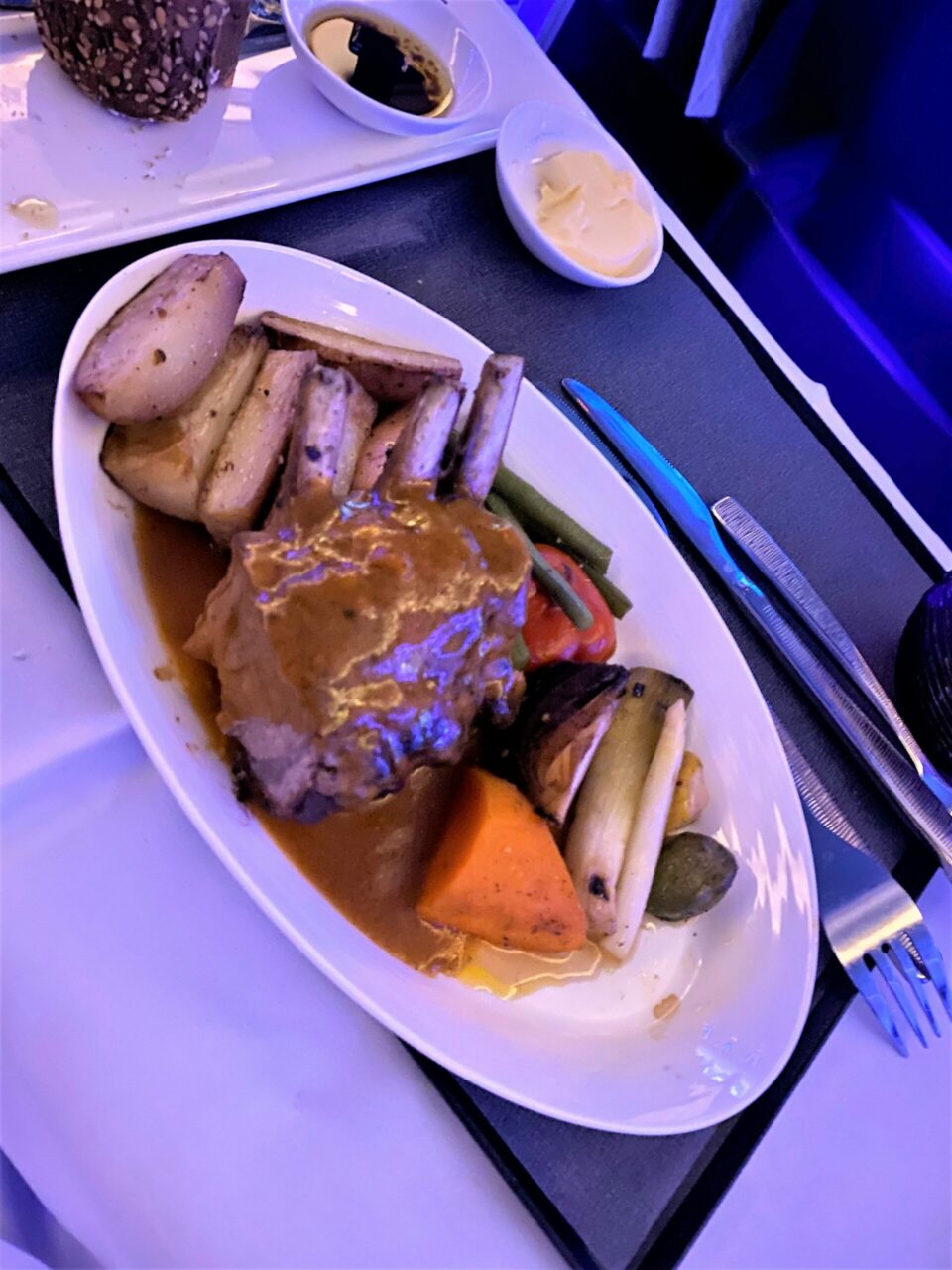 Arrival into Seychelles
Despite leaving late, we landed a little early. Given there was due to be an Etihad and Emirates flight within an hour of our landing, I decided to book the Arrival meet and greet service through Air Seychelles, for around $45. I was met just at the edge of the terminal. It turned out the immigration area was clear but I got escorted through and the person who met me helped me locate taxi as well. So I was in a taxi and on my way quite quickly.
You can check fares with Qatar Airways here.
Interested to read more about Qatar Airways business class flights? You can read more here.