Ping – "You have won….." – oh dear another scam phishing email!
What's this – 2 nights at the Hilton Geneva – hang on – rings a bell about something we might have entered? Wow, looks genuine enough, fantastic.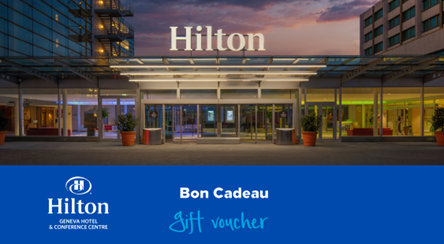 We decided to go in November to celebrate my birthday and also see how we like flying again after 21 months. The hotel responded quickly to confirm our dates (and linked it to my husband's Diamond profile), so over to EasyJet for good value flights and decided to add another night beforehand as room rates were good. The hotel happily linked the 2 reservations too and seemed friendly and efficient.
The first issue was something vital here that clashed with our first night – would Easyjet's change policy be ok so we could shift a day? Actually was very good, especially on a laptop as can do both legs together (apart from appearing to lose our upfront seating – just 15 min wait on phone and the agent quickly reallocated to correct seats, happens if exactly the same seats are not free on new flights, and could even have been done online afterwards) and all set to go.
One week to go and we used simplytestme.co.uk for our return tests and applied for the free Geneva canton covid pass (just before NHS one got sorted)! Test kits arrived within a few days and hadn't even left.
PLF for Switzerland – very easy although have to do each traveller separately.
Good quick (full) flight landing 20 mins early. Fast immigration and off on the hotel shuttle.
At the Hilton – which is 2 parallel buildings – a reasonably efficient check-in (allowing for the 2 reservations, so no room change) and into our nice room in the newer half before 11 am, spacious but limited drawer storage and a bit sparse – just a view of the other hotel wing.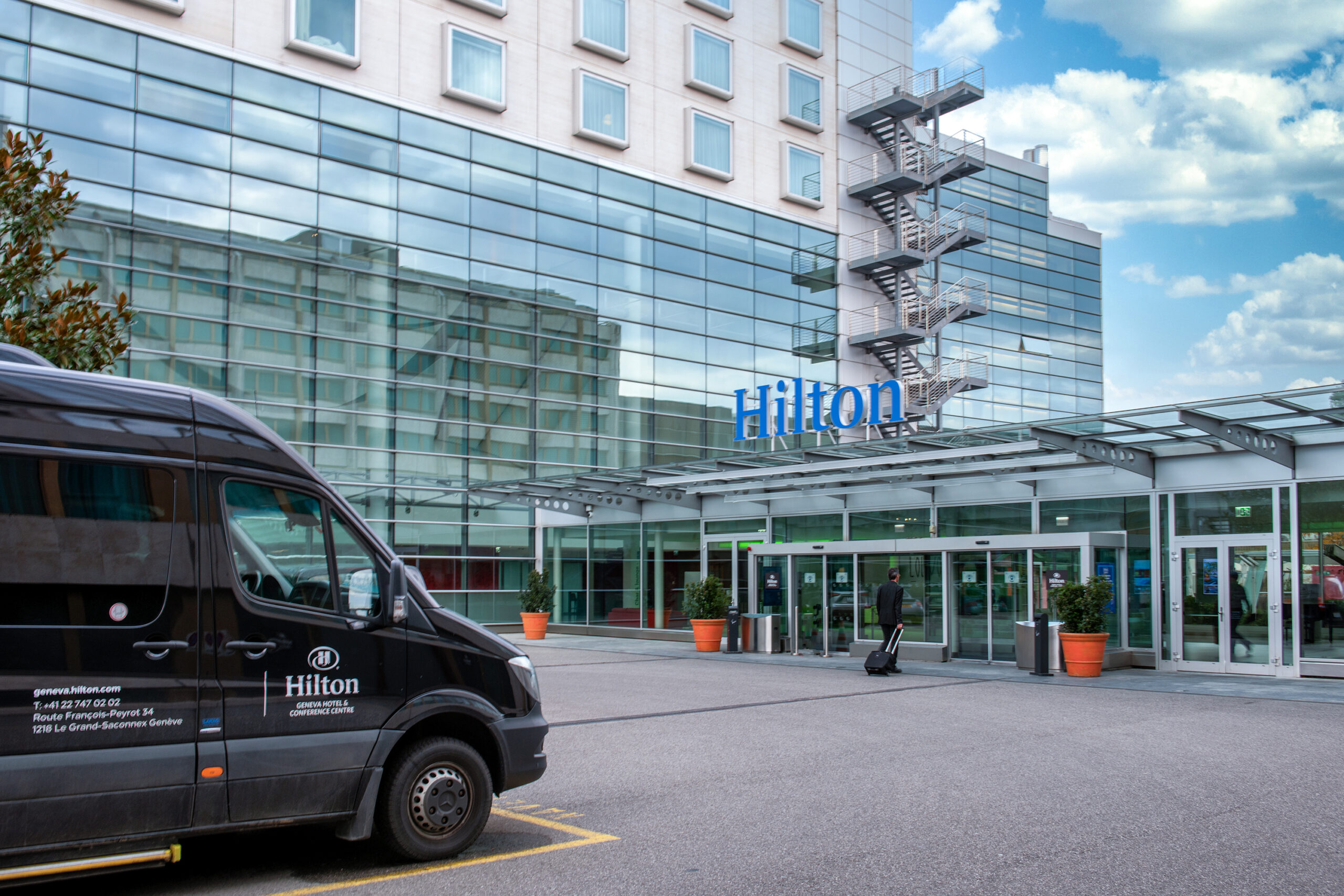 So plenty of time to explore into town and get our bearings.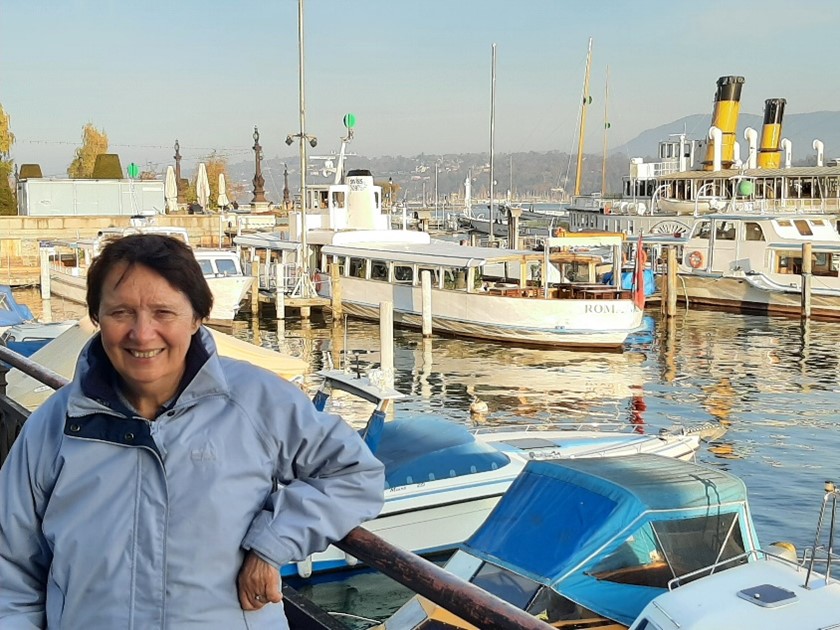 The executive lounge was a bit limited and plain (even allowing for "covid") with coffee/soft drinks and a "snack" in the day. Even in the evening (6 pm till 8 pm) it had 2 beers, 4 spirits and 3 wine choices plus a touch more food.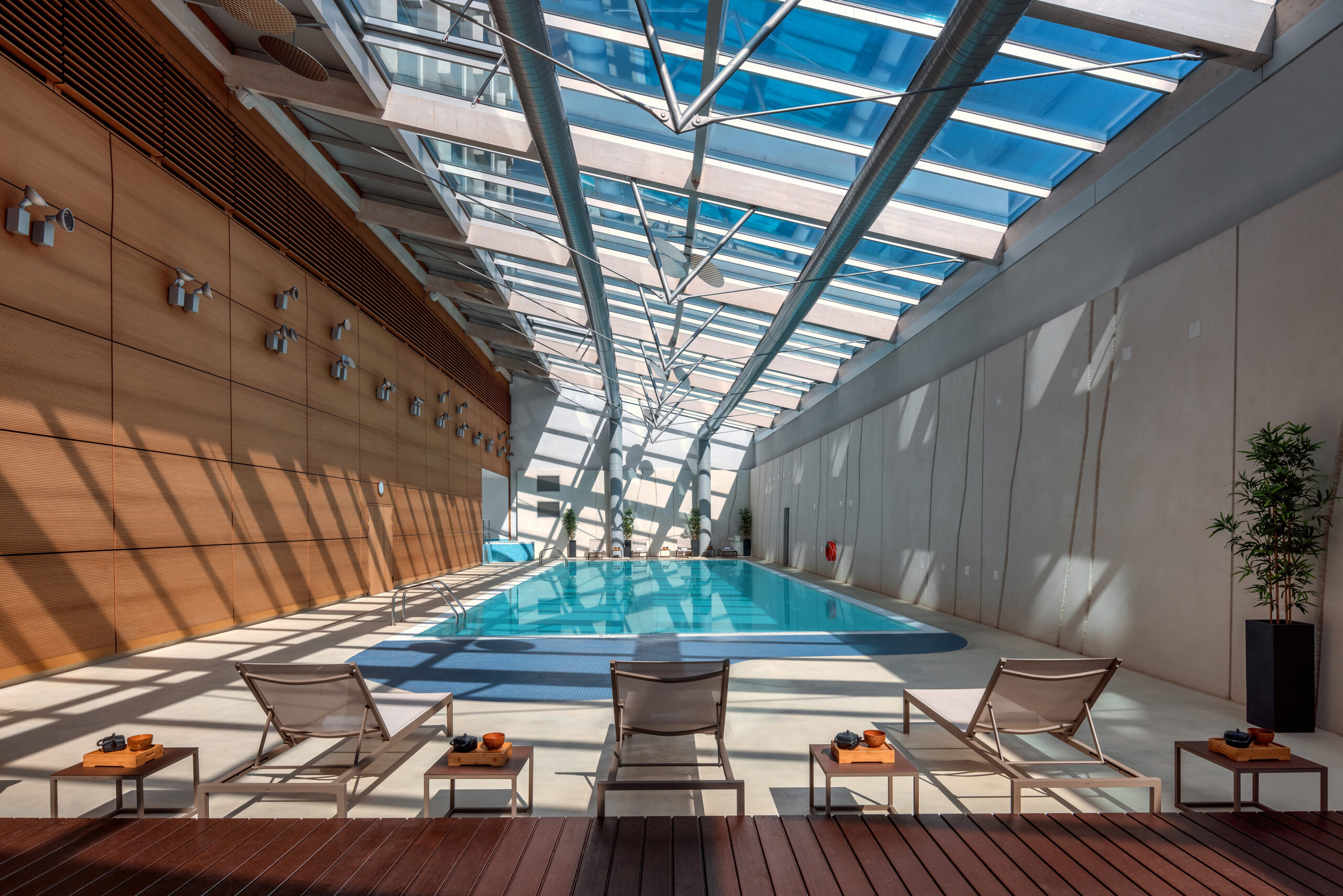 The pool was lovely and a good length with a jacuzzi, sauna and steam room.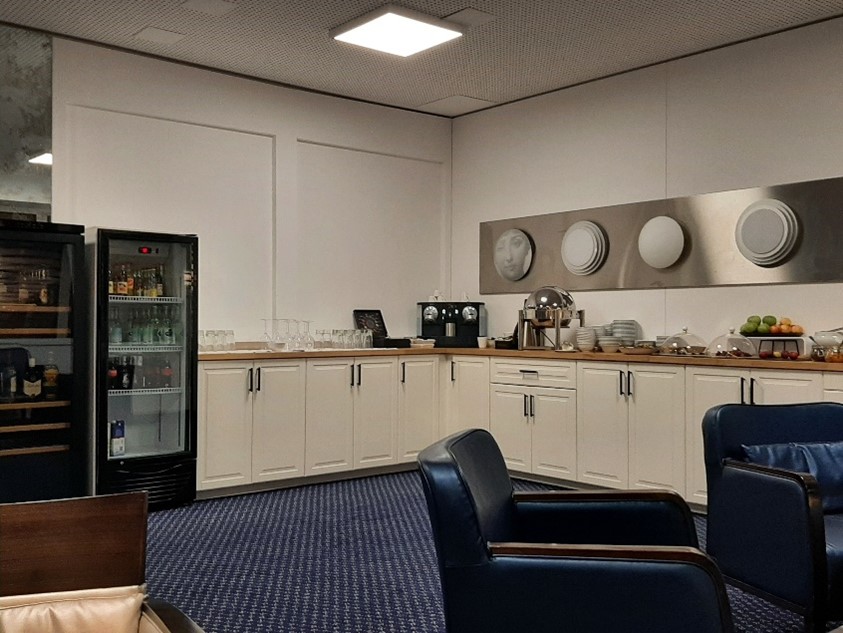 We had a very nice dinner in the hotel the first night, covered by the prize free room credit and a free diamond drink voucher (as well as being able to take in a glass or 2 from the exec lounge). Pricewise comparable with the town and very nice, and not affected by a huge conference event downstairs.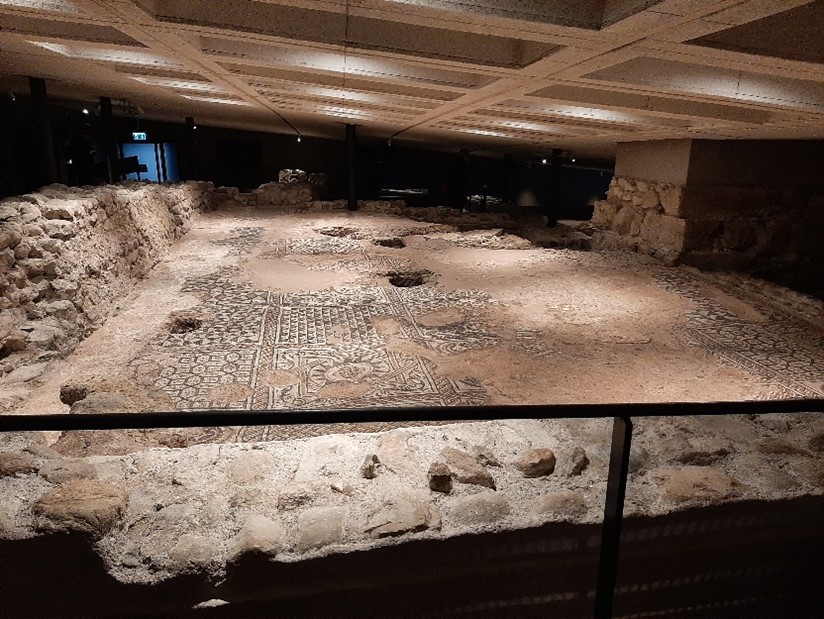 As well as the hotel shuttle to the airport (and then can use train into town) there is a bus stop just up above the hotel with 2 routes into town. As all hotels provided a transport pass, we used the buses and trams a lot to explore, including the CERN lab, the cathedral (brilliant archaeological site underneath) and the old town, as well as the Mouette water buses across the lake.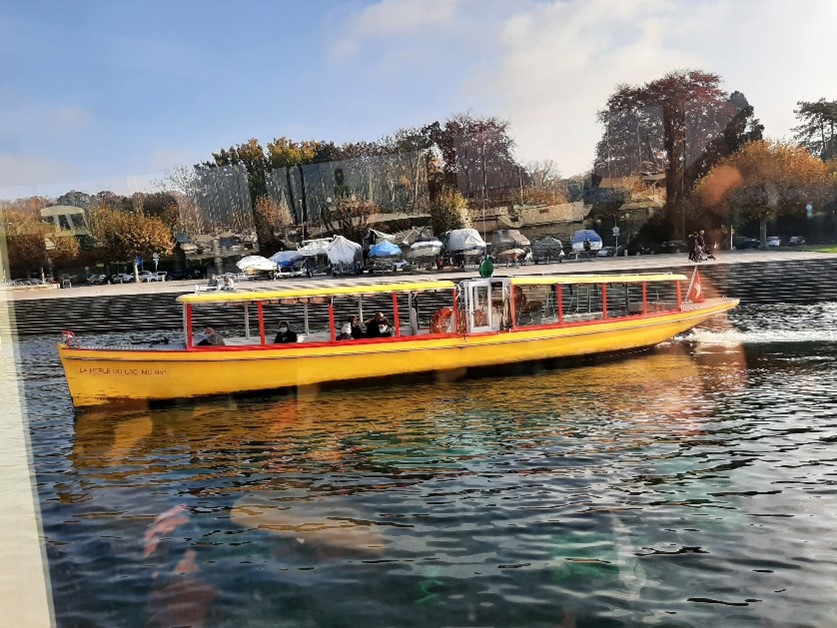 Note, all museums and many restaurants/cafes checked the Covid pass against ID, and masks were worn by all on public transport. Also had to watch out as many card machines "helpfully" offered to convert to GBP by default, no thanks – due to Curve and MBNA (at weekend).
The second night we found a fantastic family Italian (Le Pommier) 10mins walk away.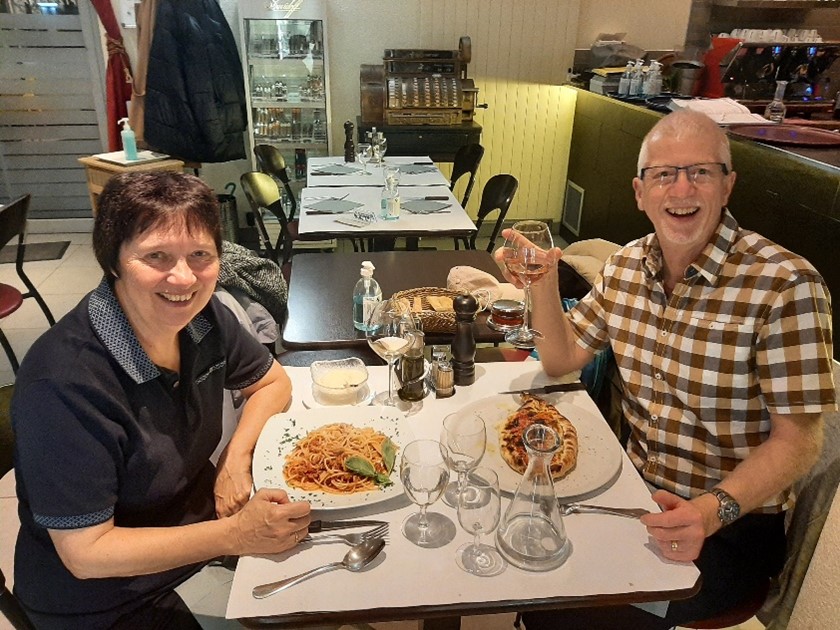 On our final night (Saturday) we ate back at an empty hotel bar after a long day sightseeing trip to Lausanne.
UK PLF done for return (how many questions!?) and a good return flight despite being very slow to board, as gate staff only told us in French what documents they needed to see.
Gatwick was almost deserted on a Sunday afternoon with all EGates working. Uploaded our Simplytestme.co.uk LFT photos at 5pm once home and confirmation received well within 3 hours.
Great trip and many thanks to Turning Left for Less and Hilton for a fantastic prize that has now reawakened our sense of travel after 21 months.
Jean and John