The Fairmont's Hamilton Princess & Beach Club hotel is probably the most famous hotel on the island and is known as the Pink Palace.
I was reviewing JetBlue's flights to New York, and being early September decided that I didn't actually want to stay in the city as it would be hot and humid. So I started to look around for a couple of days to relax somewhere. Bermuda had been on my list for a long time, and when I realised that it was only two hours from JFK, I decided now was the time for a quick visit.
Getting to the Hamilton Princess and around Bermuda
I flew in economy with American Airlines from JFK. If you have Gold status or above with BA, you can choose Main Cabin Extra seats for free. These are the ones at the front of the cabin with extra legroom or the exit rows. You also get a free drink and snack. I had an interesting flight sat next to a young woman who absolutely reeked of weed at 6 a.m. and appeared semi-comatose! I was glad I had a spare mask with me to try and block out some of the stench, as it was very overpowering.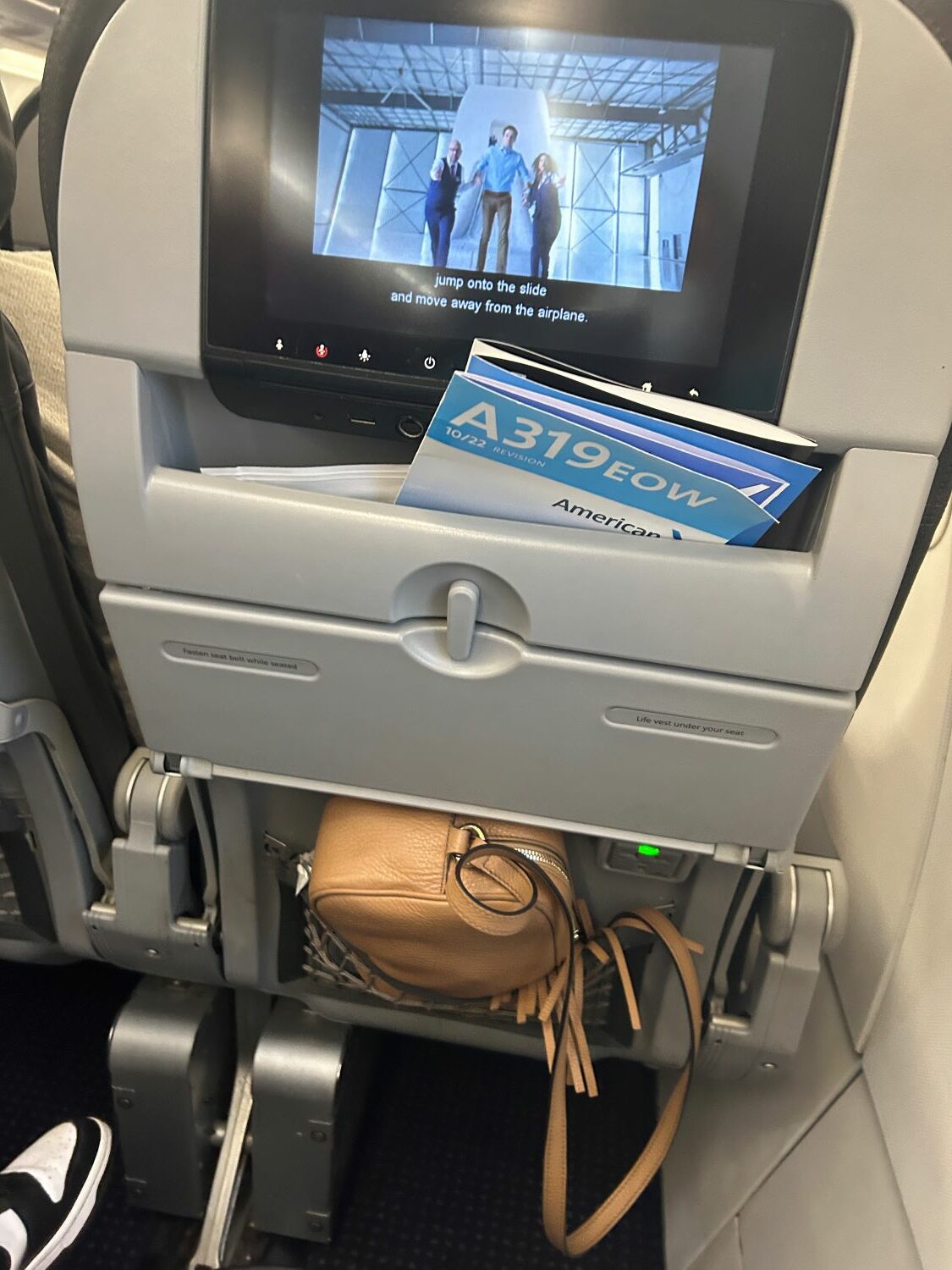 You can also fly direct from the UK with British Airways, but it is likely to work out cheaper to fly via JFK in many instances. I stayed overnight at the new Residence Inn at JFK.
When you return from Bermuda you clear US customs and immigration before you board, which is great for a speedy arrival. The airport is modern and efficient with few queues.
On the island you can't rent a normal hire car, it has to be either a moped or an electric microcar, which is a sort of smart car that you hire via an app such as Current. Prices start at around $110 for 6 hours. It is useful that you can hire for part of a day and you can return them in various places on the island for no charge.
There is a decent bus service, but they don't take $1 bills or give change, which is a pain given that the price is $3.50 and they don't take cards. I think this could be made more accessible. You can buy a booklet of 15 tickets or tokens before boarding the bus from certain locations.
There is no Uber, but there is a similar local app called Hitch. Otherwise, taxis only take cash.
Booking Fairmont's Hamilton Princess & Beach Club
You can use Accor points to offset the cost, but I booked through our luxury travel agent partners GTC. This got me:
Free breakfast
$100 hotel credit
Upgrade, subject to availability
Early check in, subject to availability
Late check-out subject to availability
The average cost is from £300-730 per night, depending on the season. While this is a lot of money, it is considerably less than the Fairmont in Barbados, for example, which runs from £550-1300 on average.
Location
I chose the Hamilton Princess for its location as you get the best of both worlds. The hotel is by the centre of the capital, Hamilton but you also get access to the beach club which is 20 minutes away. From the hotel, you can walk to lots of local shops and restaurants as well as the terminal ferry.
The hotel is around 30 minutes from the airport, and I got a taxi for about $40.
History & James Bond association
Established in 1885, Hamilton Princess & Beach Club was named for Princess Louise, the Duchess of Argyll, daughter of Queen Victoria.
The hotel became a censorship station for the British intelligence forces during the Second World War in late 1940. Known as the Bletchley of the Tropics with around 1,500 intelligence officers, academics, codebreakers and support staff. Their role was to intercept Axis communications between Europe and the United States – who had not yet entered the war.
Amongst those intelligence officers were Ian Fleming and his mentor – and supposed inspiration for James Bond – Sir William Stephenson, whose codename was Intrepid. Intrepid is now the name of the hotel's fine dining restaurant.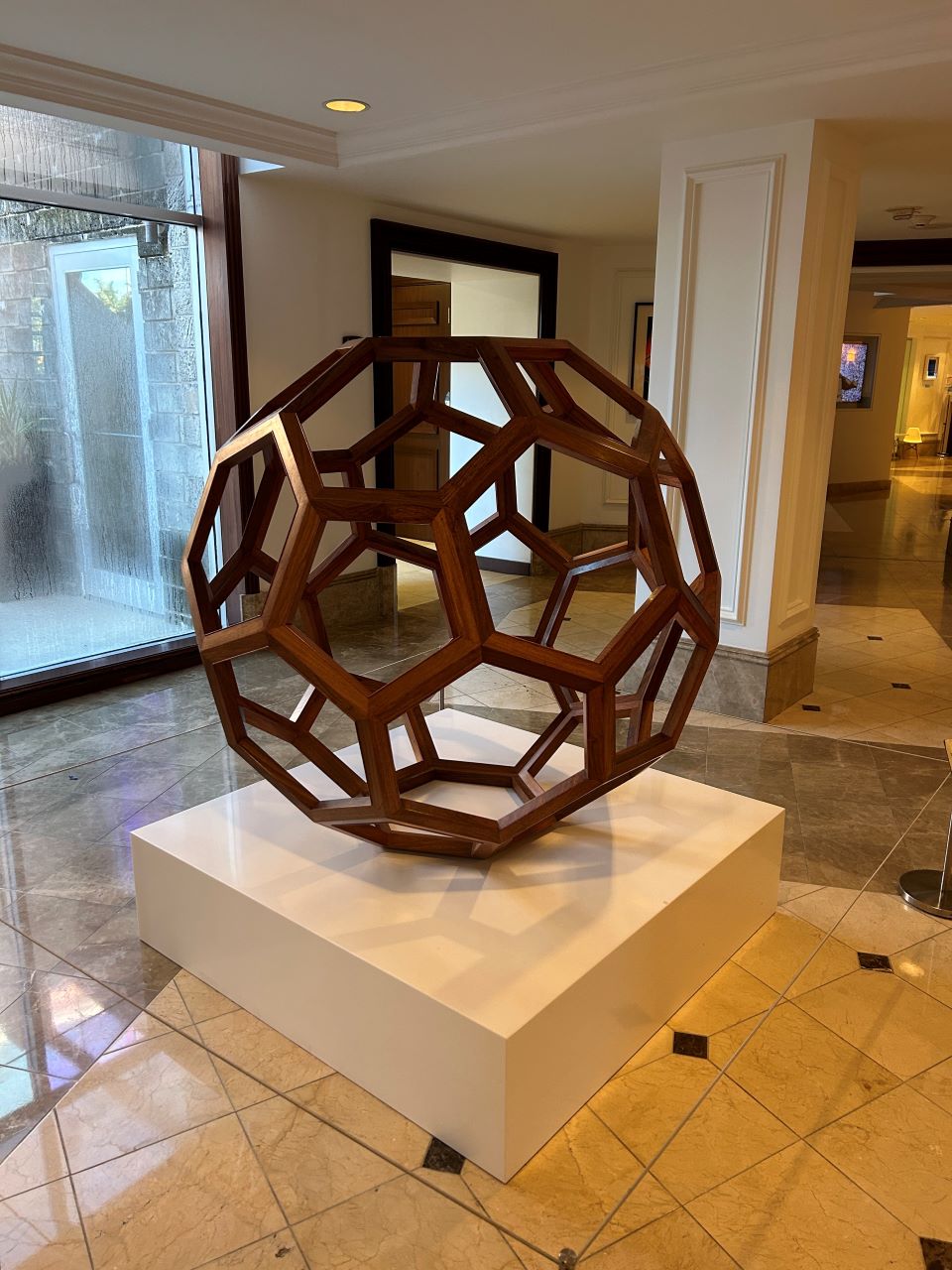 The hotel also has a reputation for art, and there are pieces scattered throughout the hotel.
Check-in at Fairmont's Hamilton Princess & Beach Club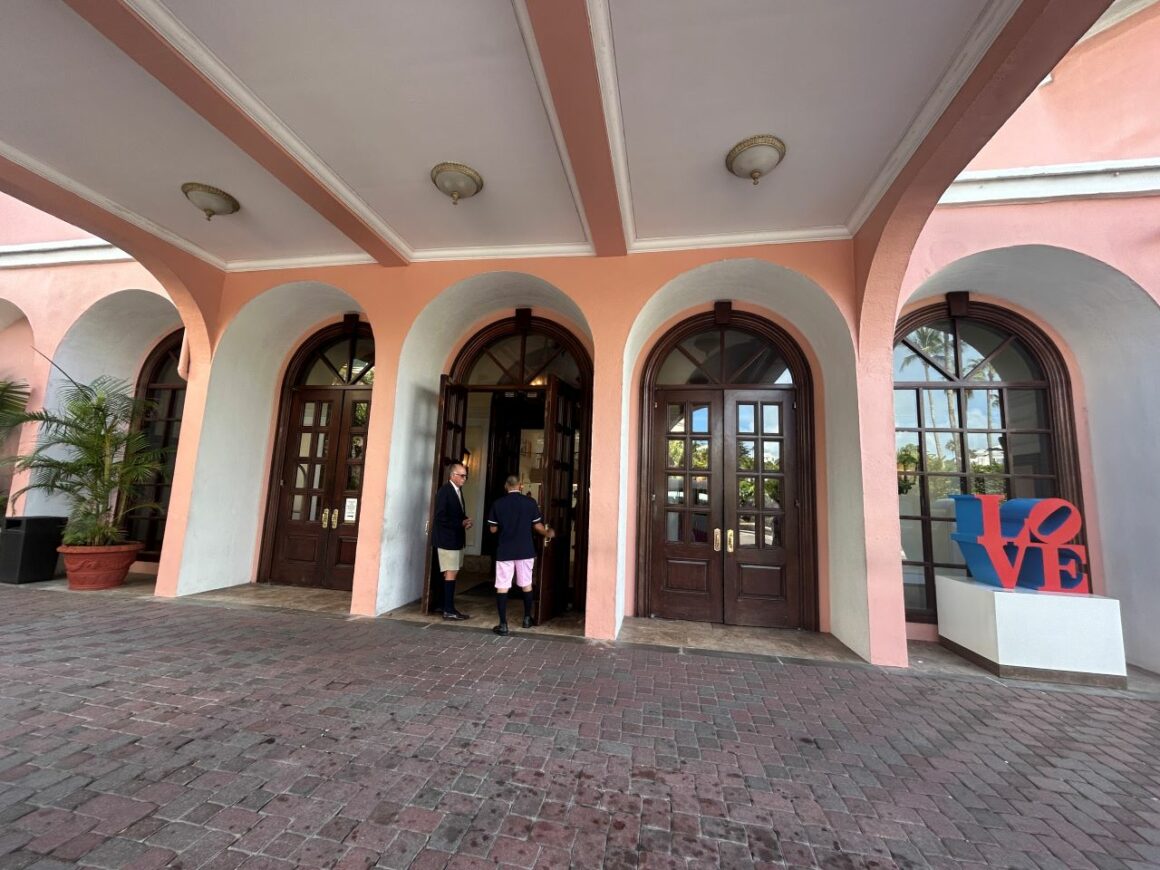 I had booked the Luxury King room and had been hoping for an upgrade to a Fairmont Gold Harbour view, which I would choose next time.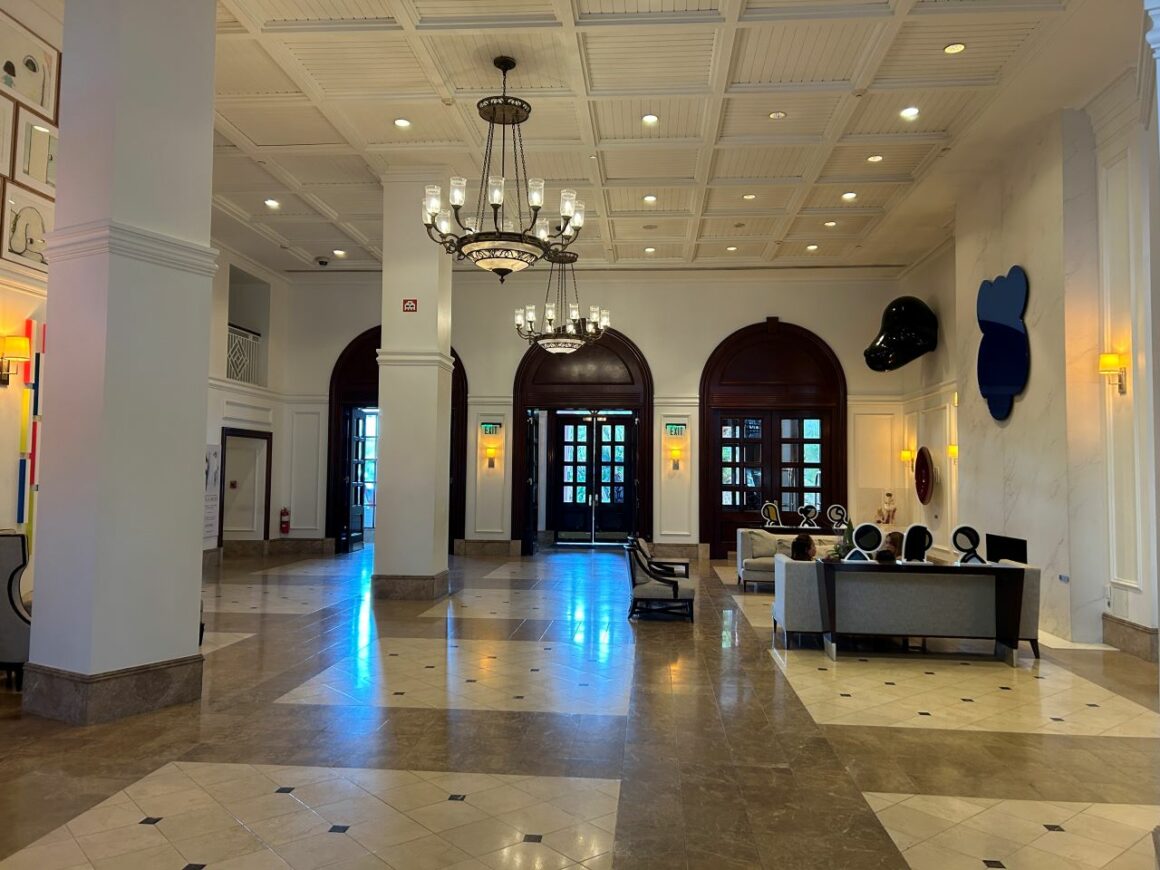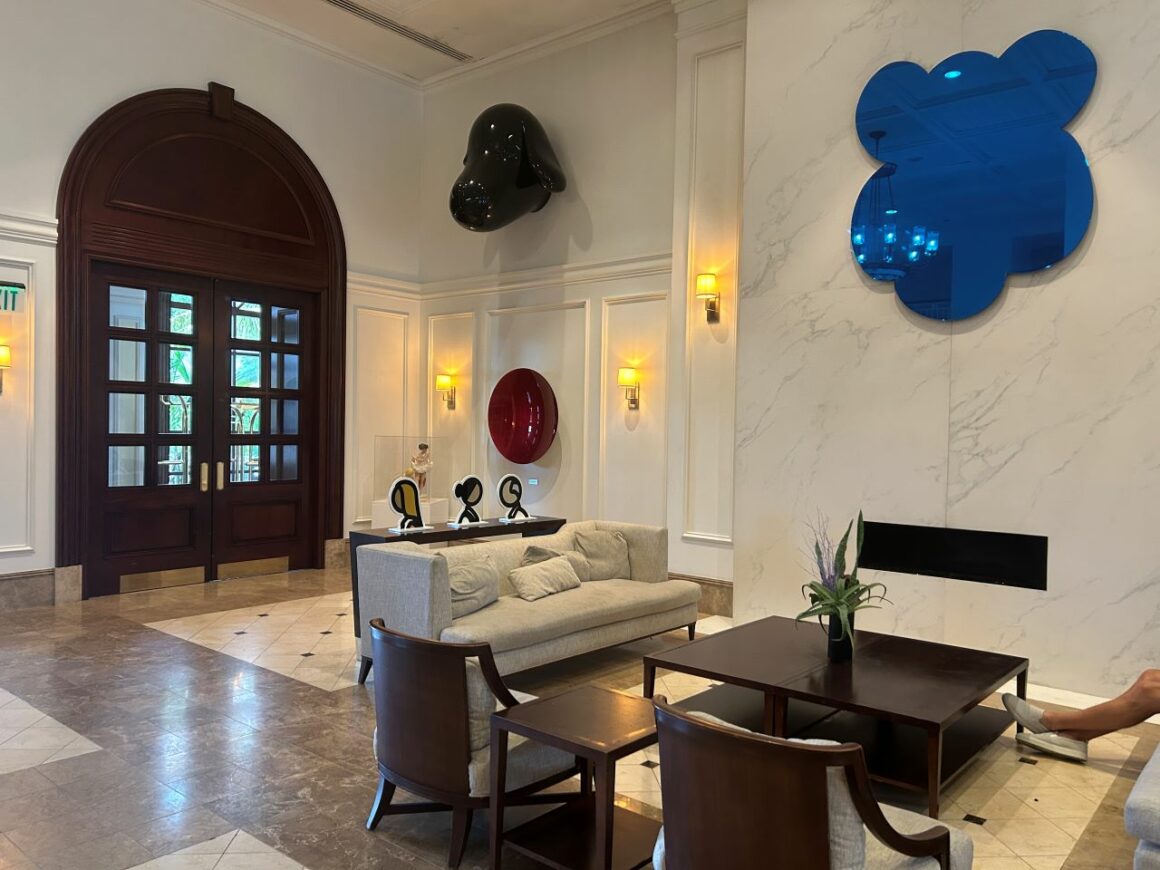 However, when I got to check in, I was informed I had been upgraded to the Gold level, which is their Club level. I was escorted to the Gold Lounge to check-in. I arrived very early, at around 11.30am so my room wasn't ready, so I decided to hang around in the Club lounge while I waited since they thought it would not take too long and there was a lovely terrace to sit on.
Fairmont's Hamilton Princess & Beach Club Room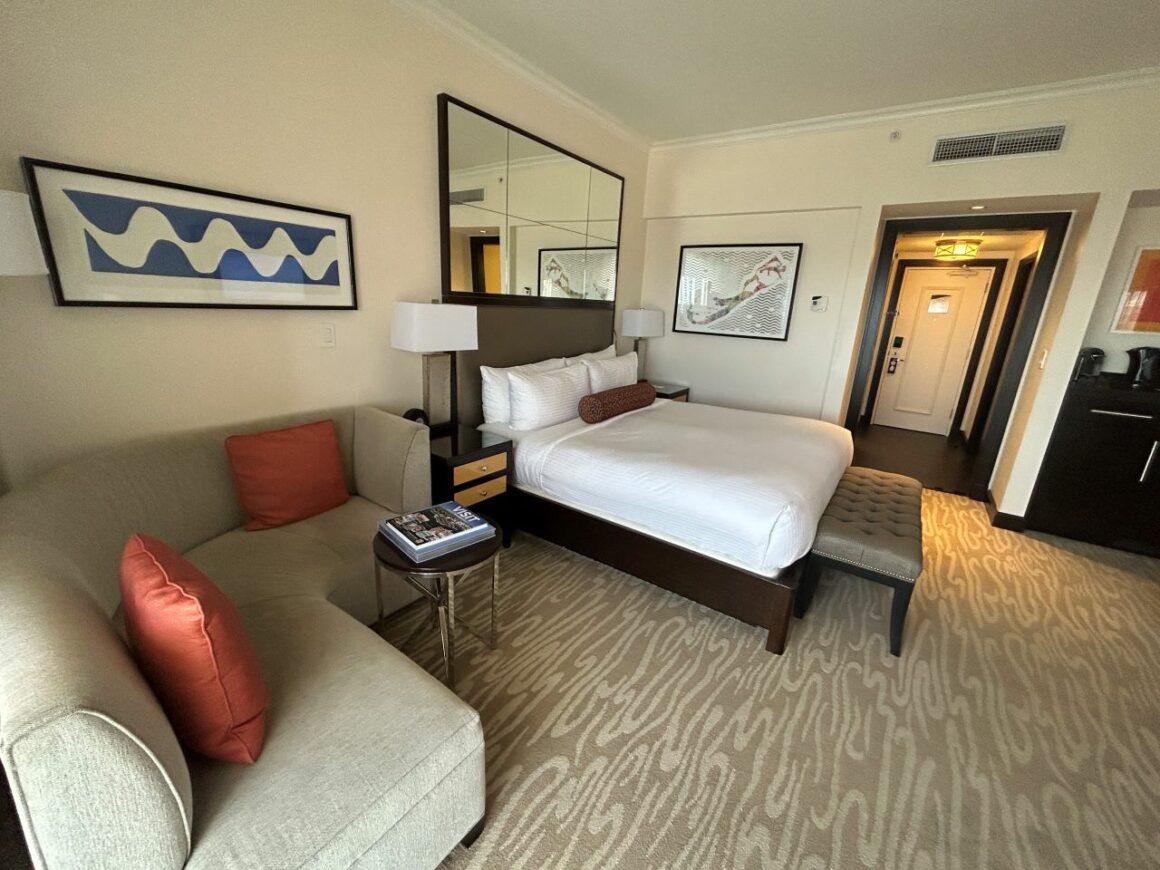 I was really impressed with the room. Given that the hotel is fairly historic, I loved the modern feel of the room as well as the large balcony and beautiful water view. The bed was extremely comfortable, and there was no outside noise apart from the odd downpour! The humidity was around 90% at 28c, which is normal, but the aircon managed to counteract the heat and humidity well.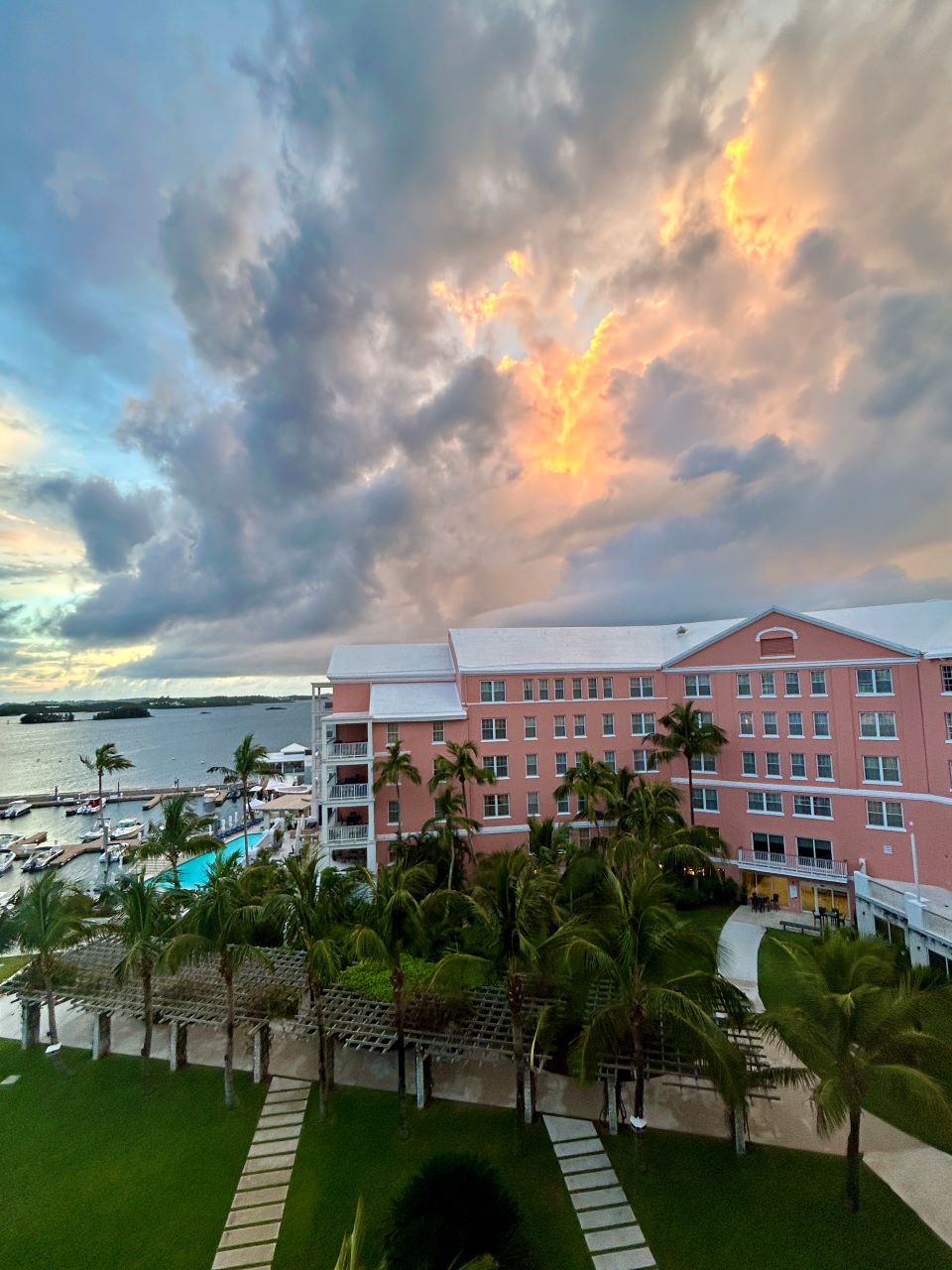 The room had a large walk-in wardrobe with plenty of shelves and a safe.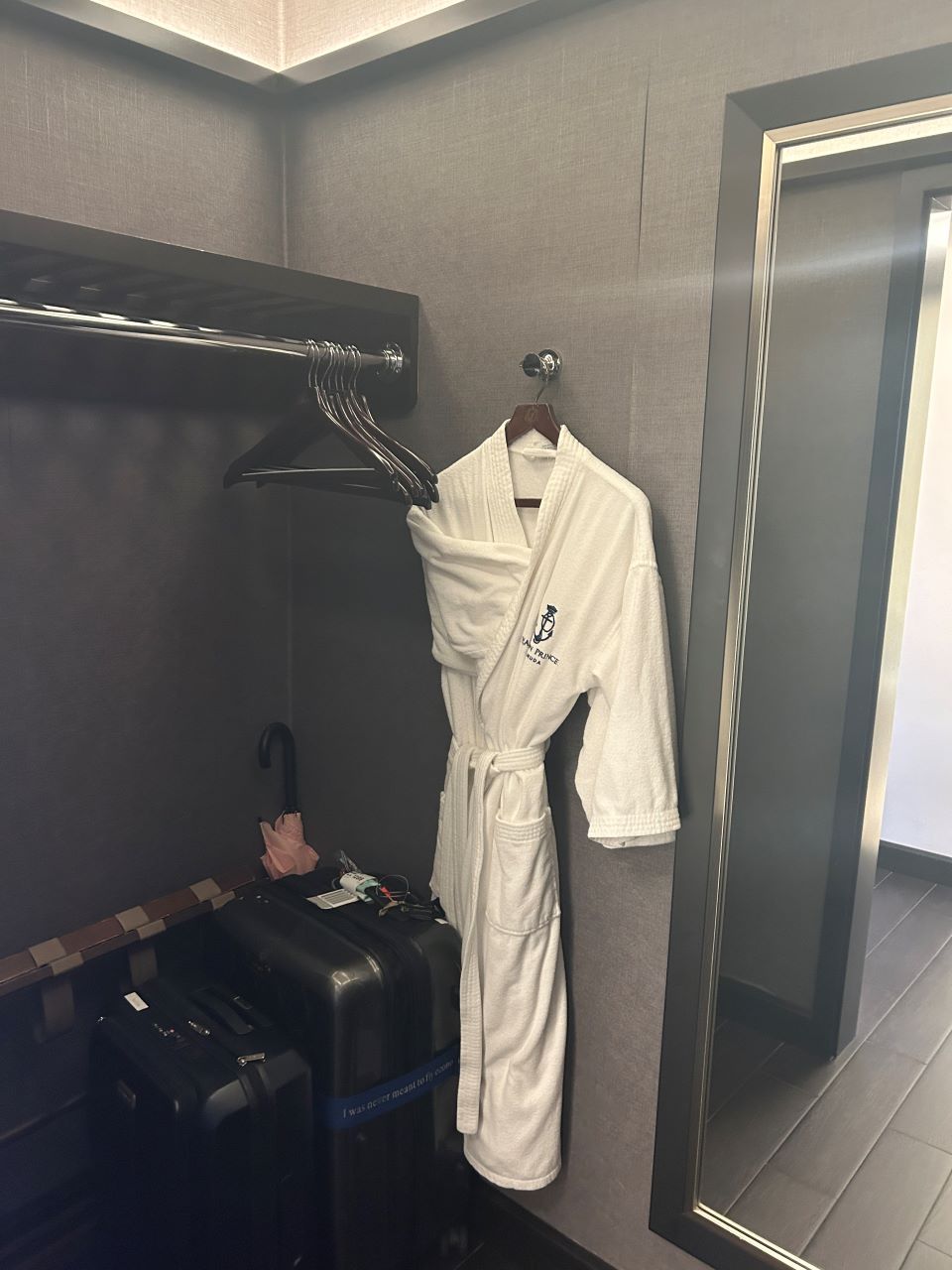 If you wanted to work, the desk was ample sized, but you could also use it to do your hair as there was a mirror above it.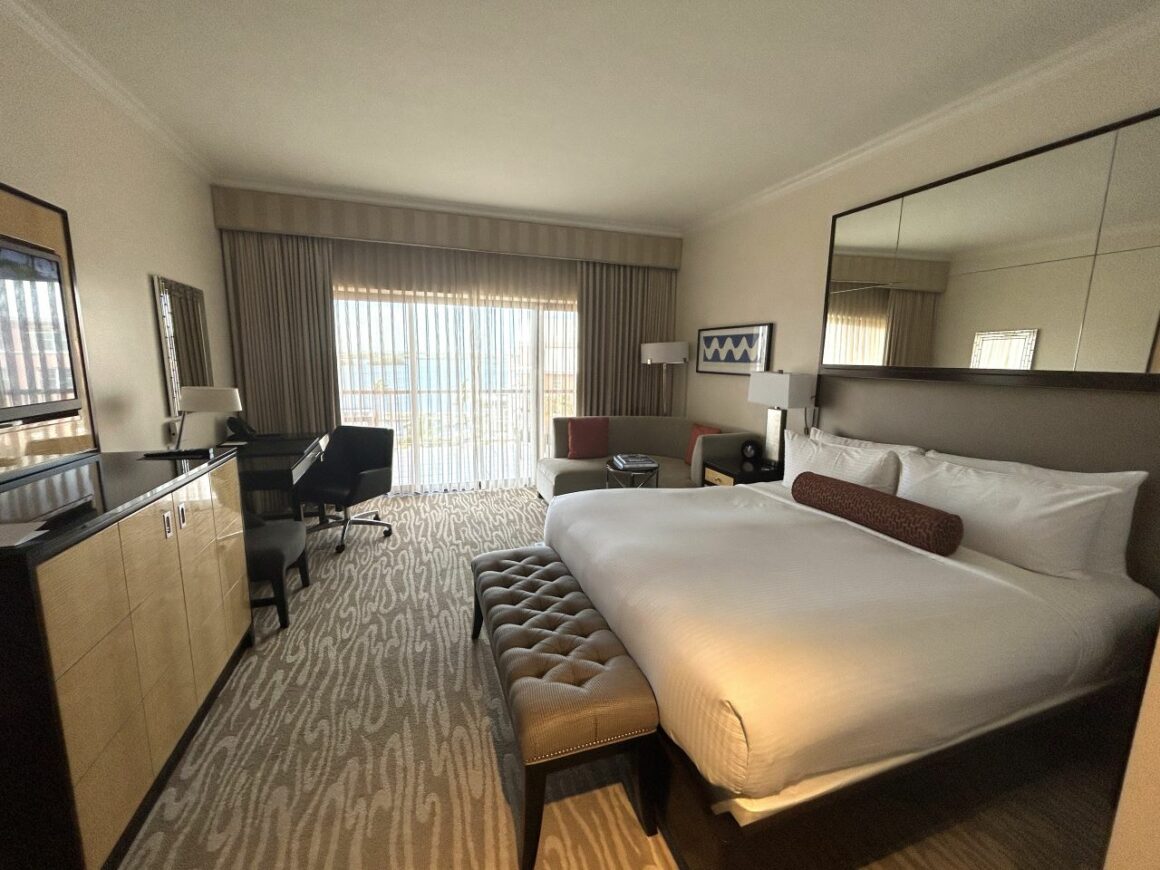 There was plenty of water supplied in cartons, and a turndown service was also provided with slippers laid out.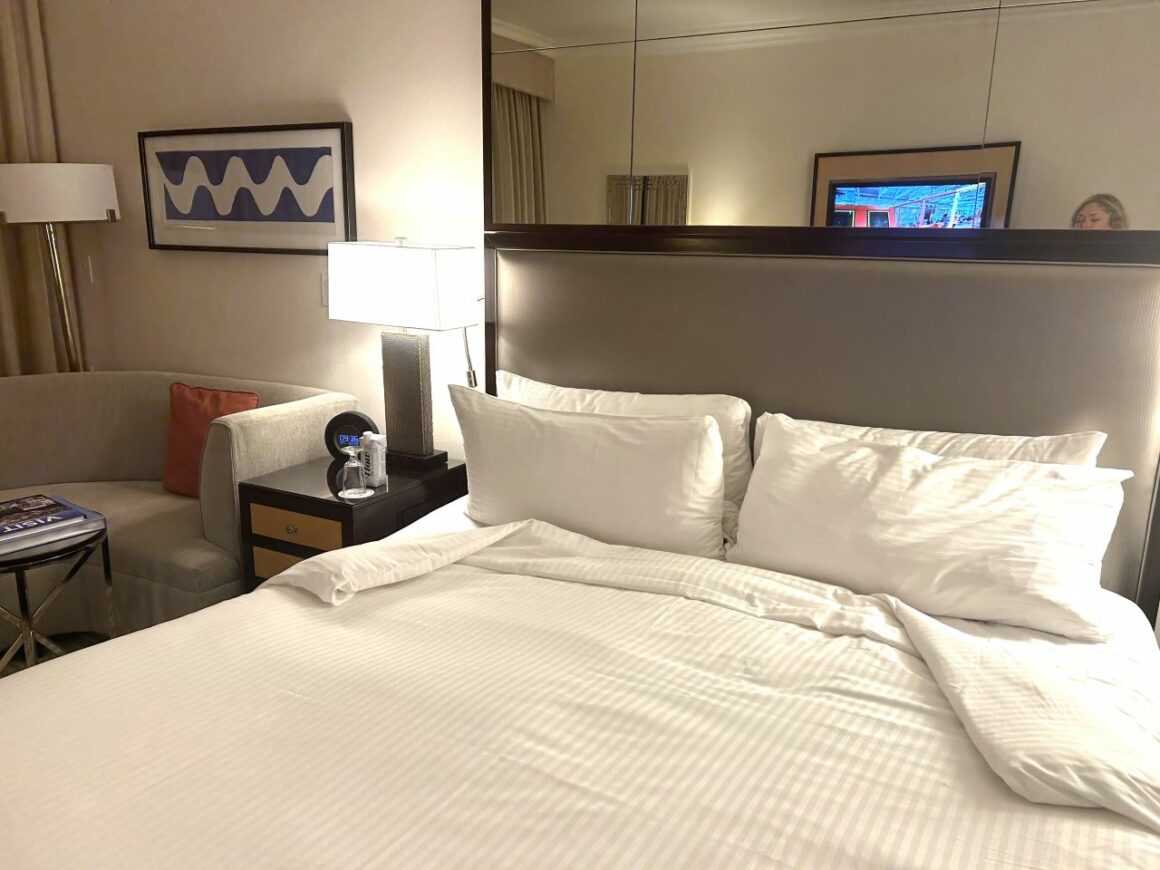 Both a Nespresso machine and a kettle were provided, along with some welcome chocolate cookies.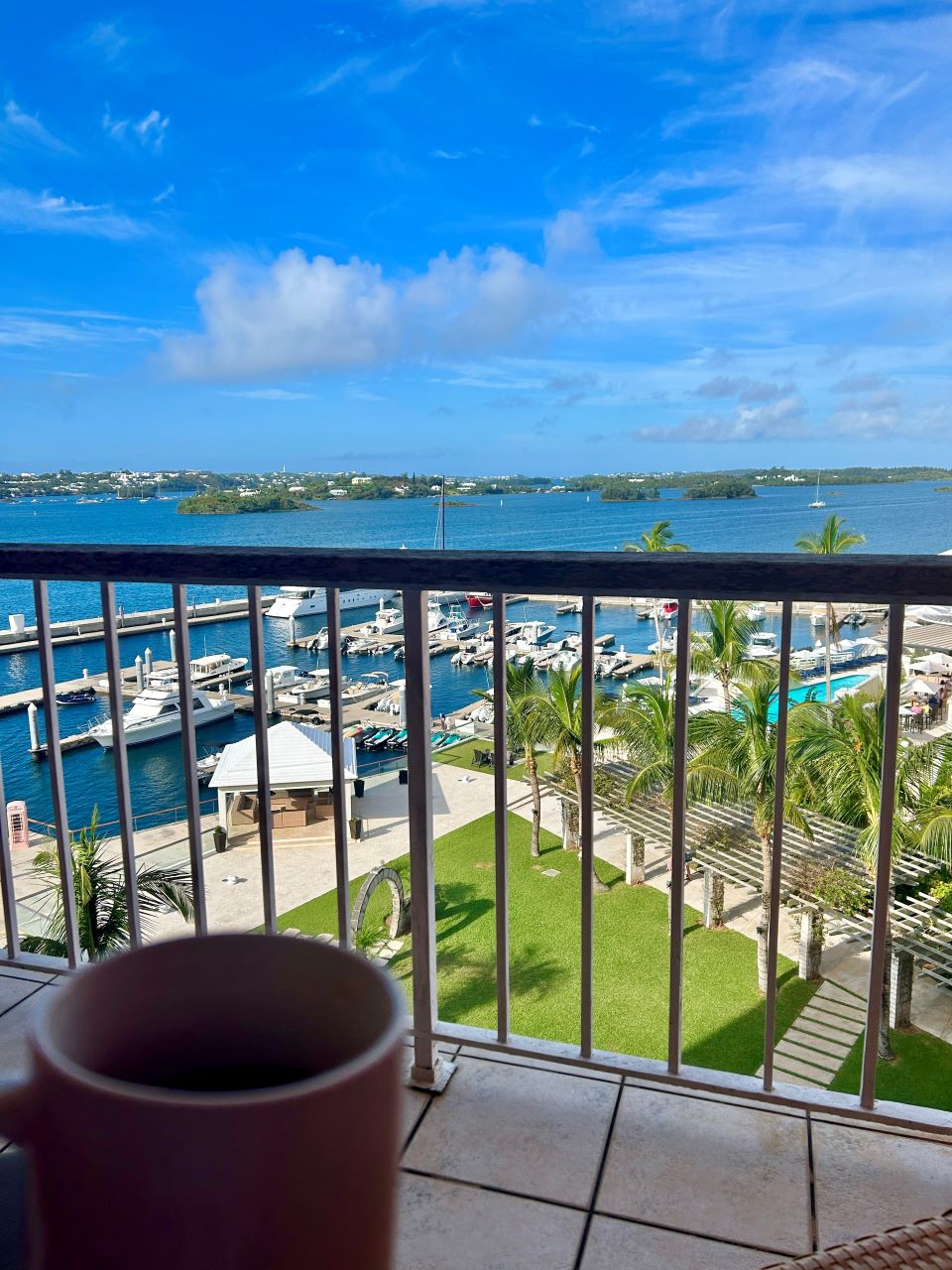 I really enjoyed sitting on the terrace watching the harbour and the sunsets. It had a sunlounger and a table and chairs so you could have a room service breakfast on the balcony.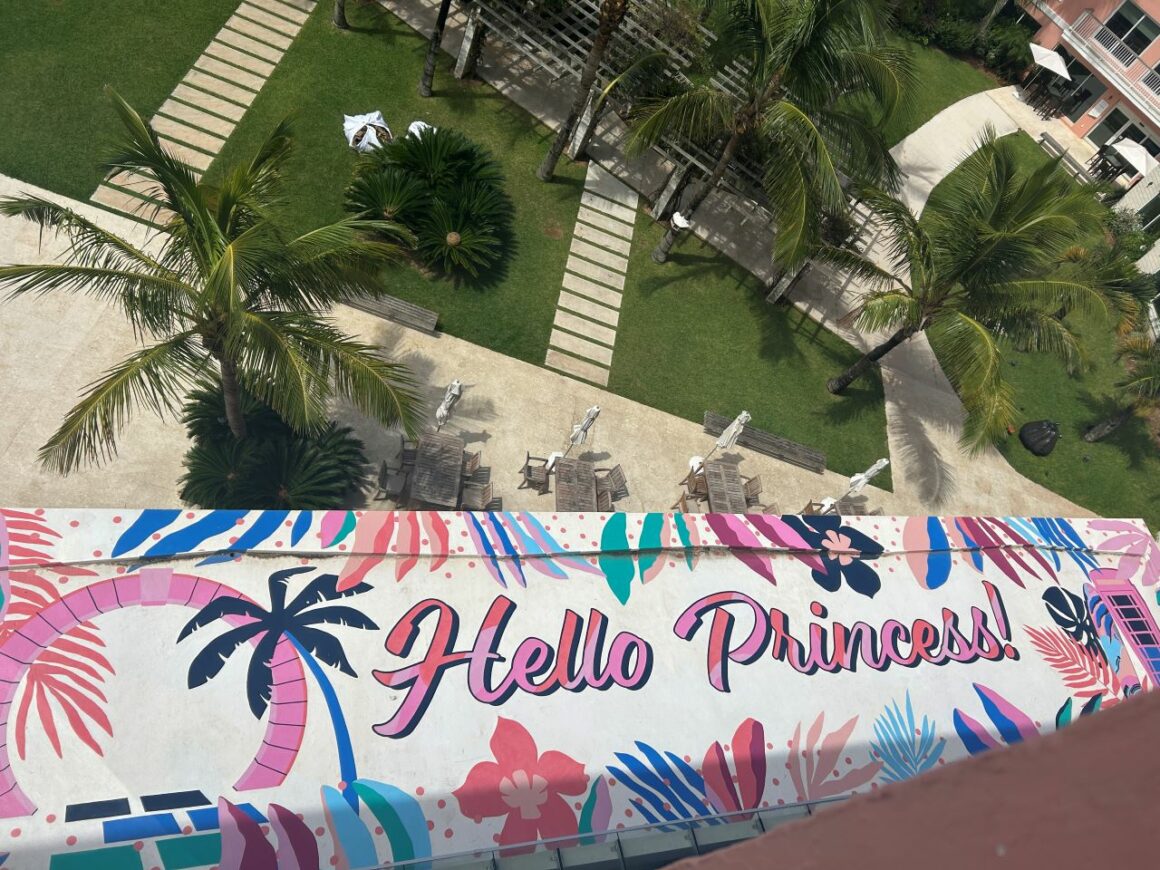 This was my view as I looked directly down from the balcony – it was lovely of them to do a personal message for me! (Actually, it is their latest art installation.)
Fairmont's Hamilton Princess & Beach Club Bathroom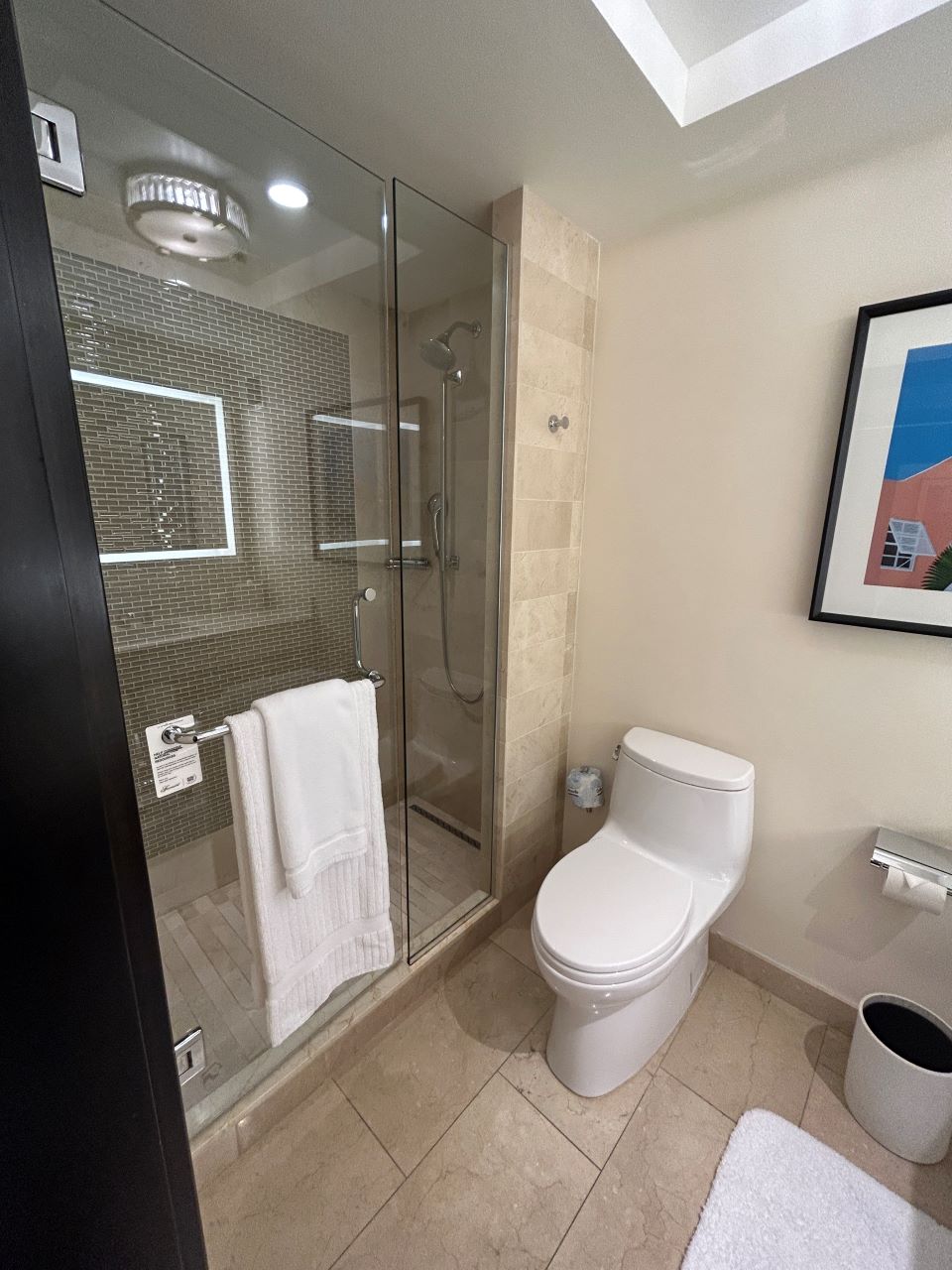 The bathroom was modern with a huge walk-in shower, which whilst not being a rainshower, had good pressure.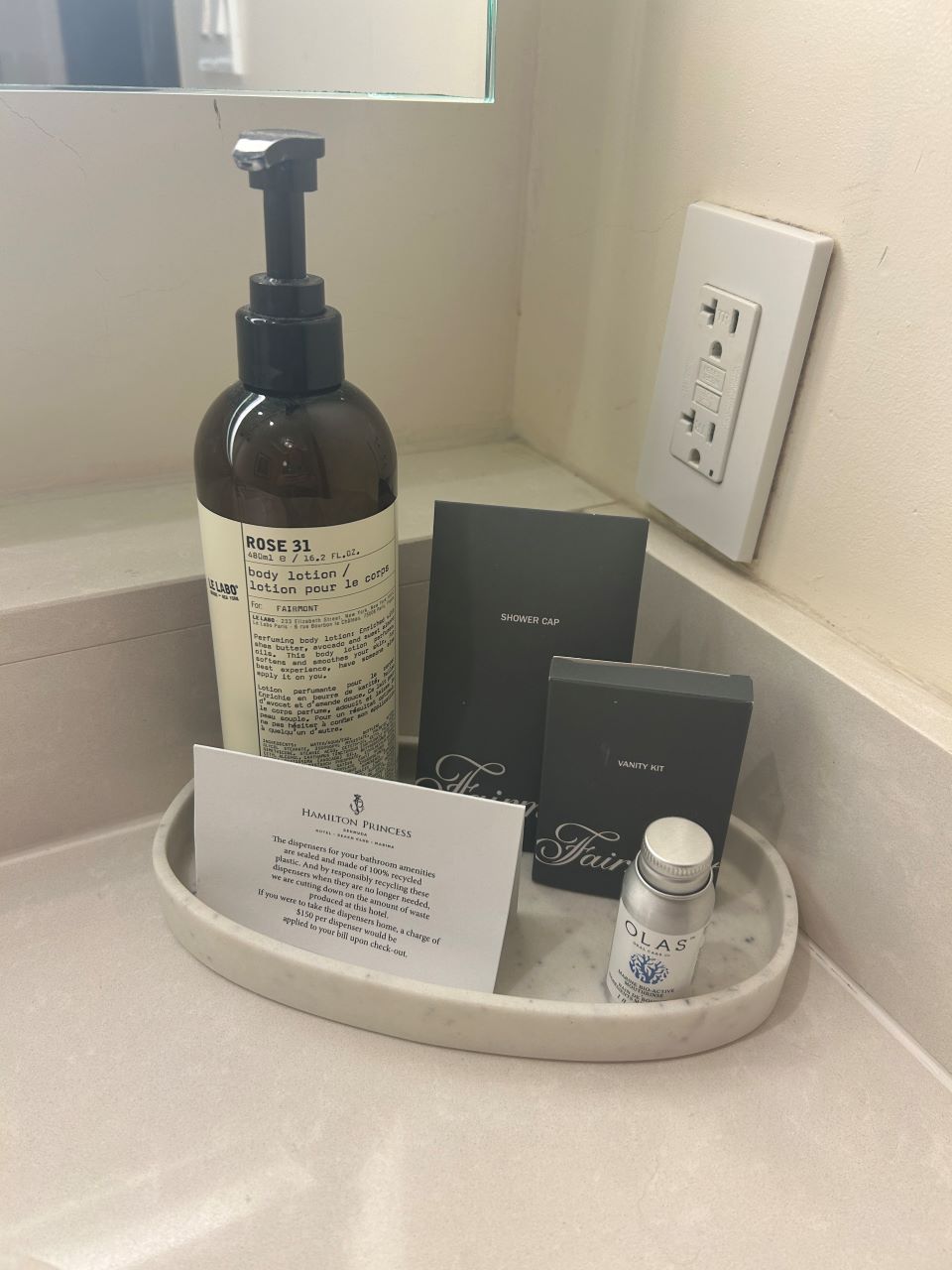 Toiletries were the large-size dispensers by Le Labo in the Rose 31 fragrance. These are high quality and used by a number of luxury hotels, including EDITION. You also got a vanity kit and mouthwash.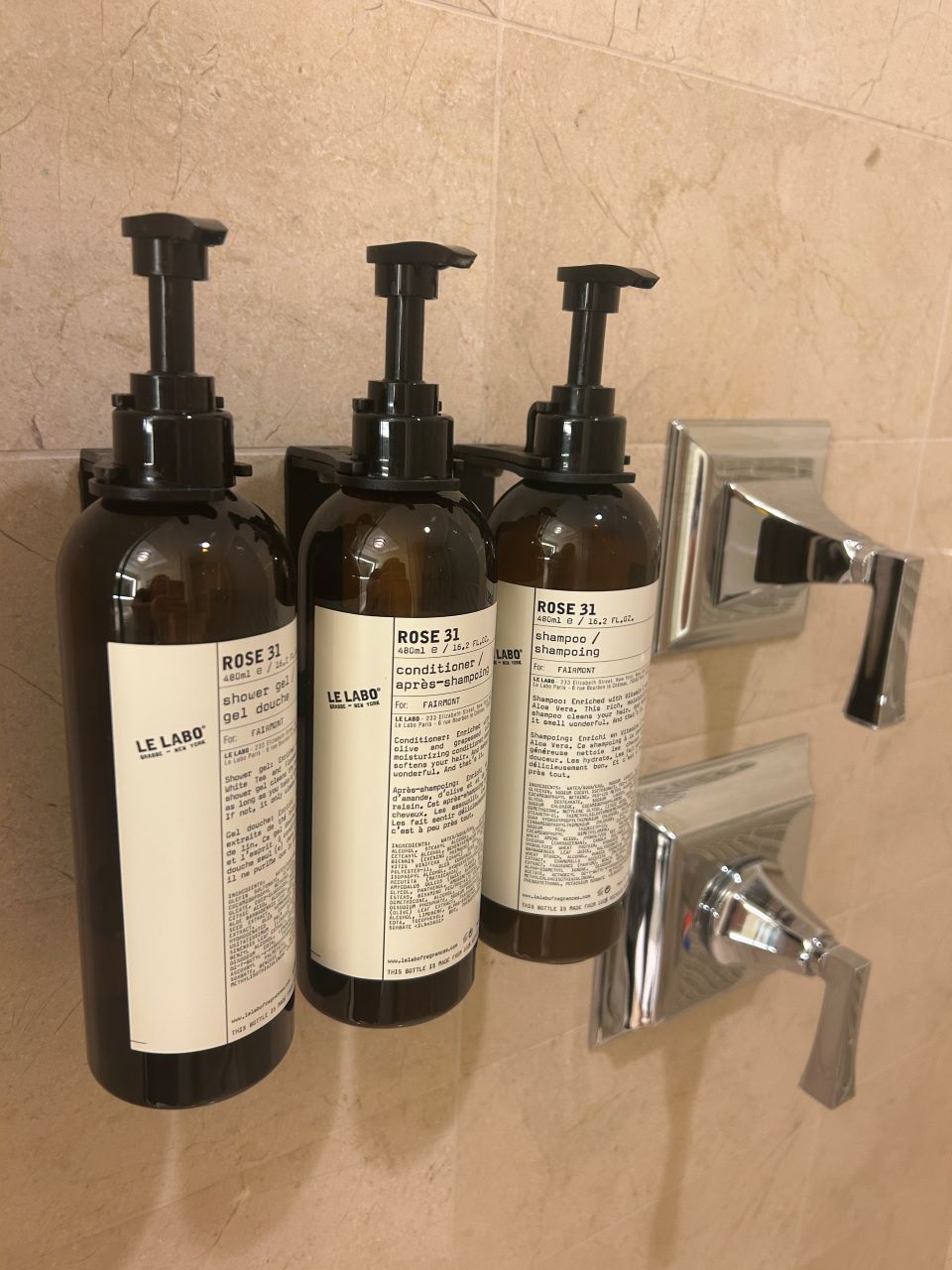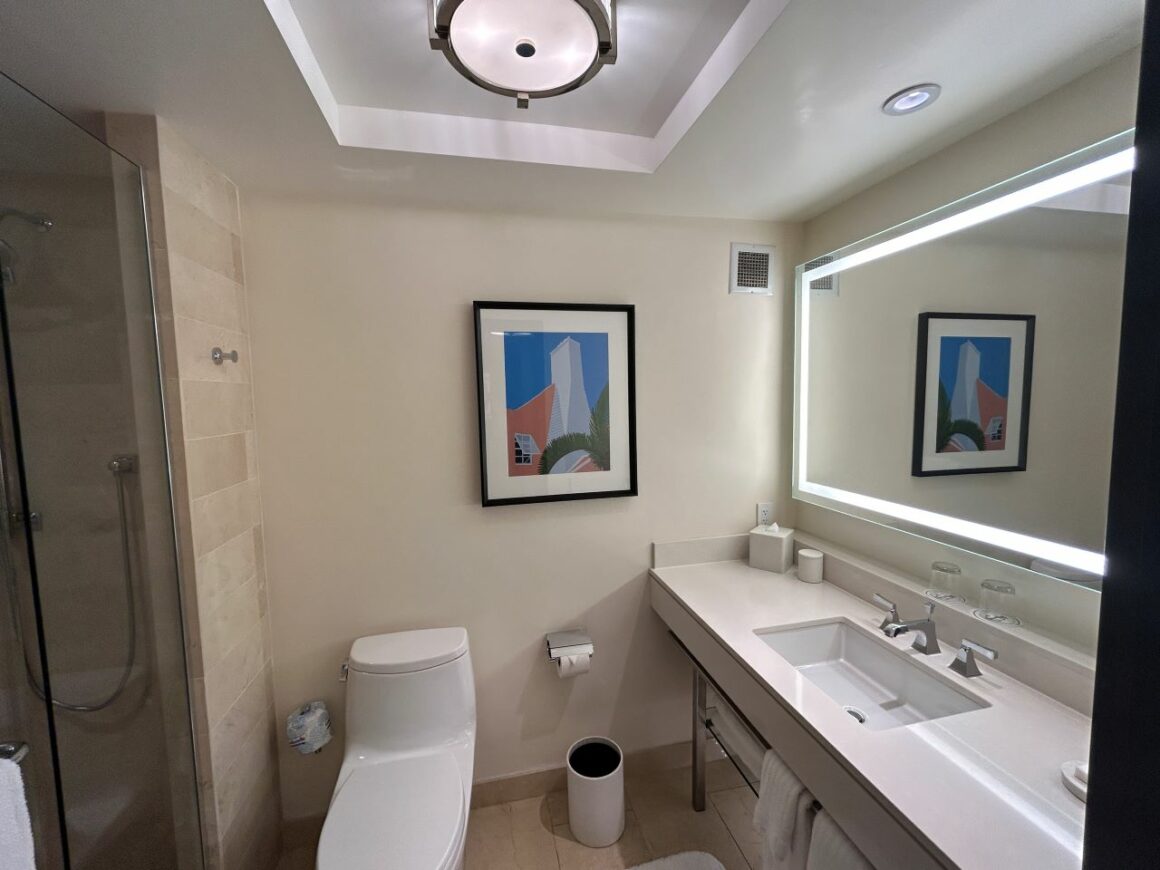 The sink area was huge, so there was plenty of room to store all your own toiletries, and the well-lit mirror was great. I was surprised that there was no magnifying mirror, though.
Fairmont's Hamilton Princess & Beach Club Food and drink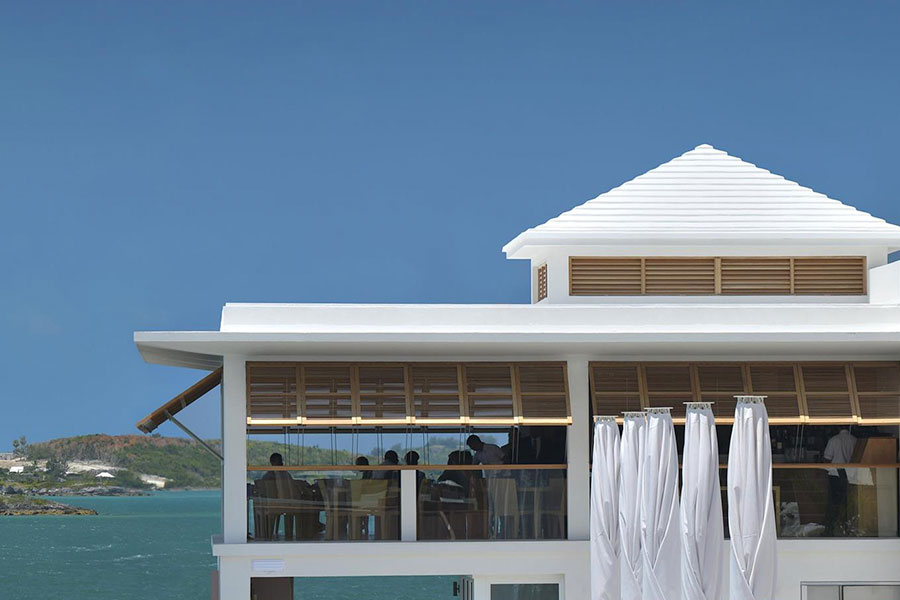 As I had credit to spend, I decided to check out their Intrepid restaurant. This is their fanciest restaurant, which is only open for dinner Monday to Saturday.
There are also two other restaurants, the Crown & Anchor and 1609 Bar & Restaurant, which are popular places with locals and expats, so I'd advise booking in advance.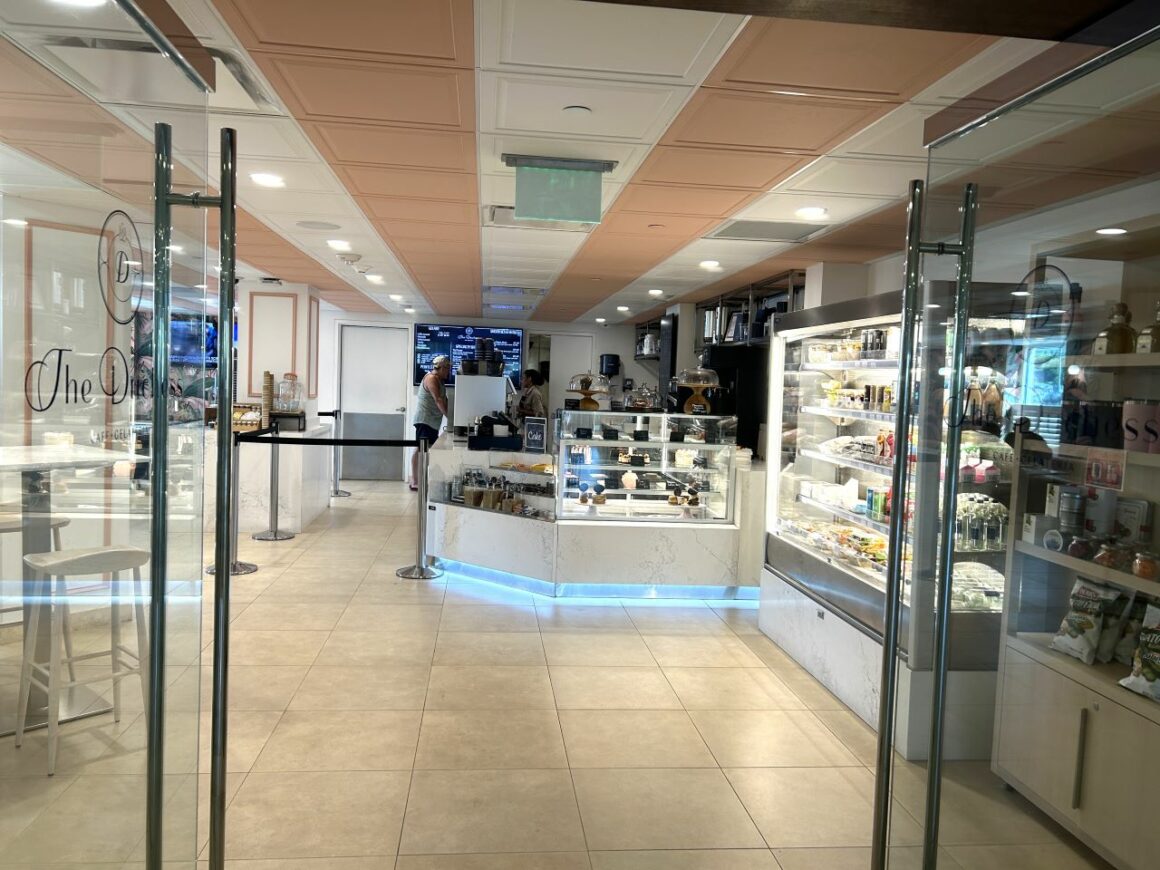 For those with a sweet tooth, there's also a lovely bakery and cafe, The Duchess Café & Gelateria, plus a beach cafe at the Beach Club.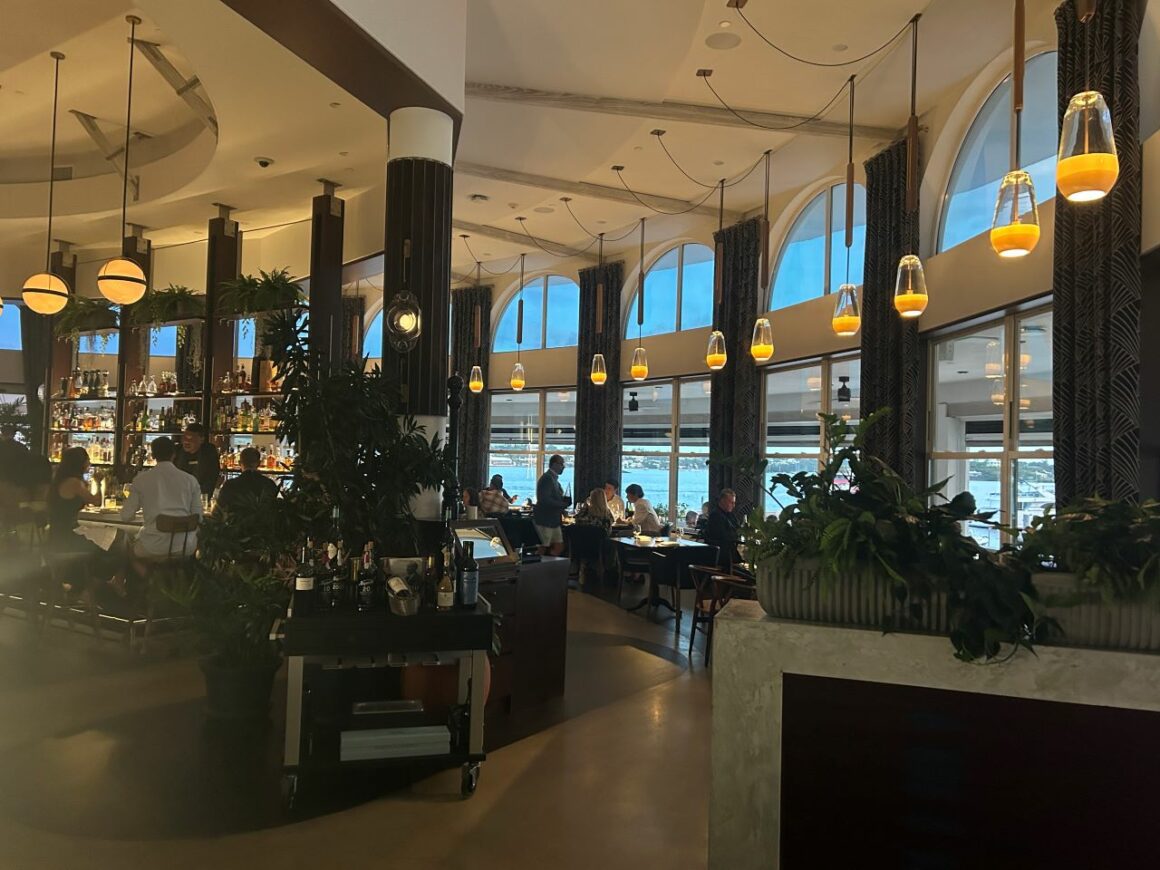 The service at the Intrepid restaurant was excellent, with the manager going around speaking to everyone and my waiter, who was also great. I decided to sit on the terrace since it was a warm, balmy night. There is a lively bar scene here too.
Here are the menus to give you an idea of prices:
I started with their signature Pink Phonebooth cocktail, which is served in a pink phone box to match their own pink phone box. It was refreshing and fruit, perfect for a tropical night.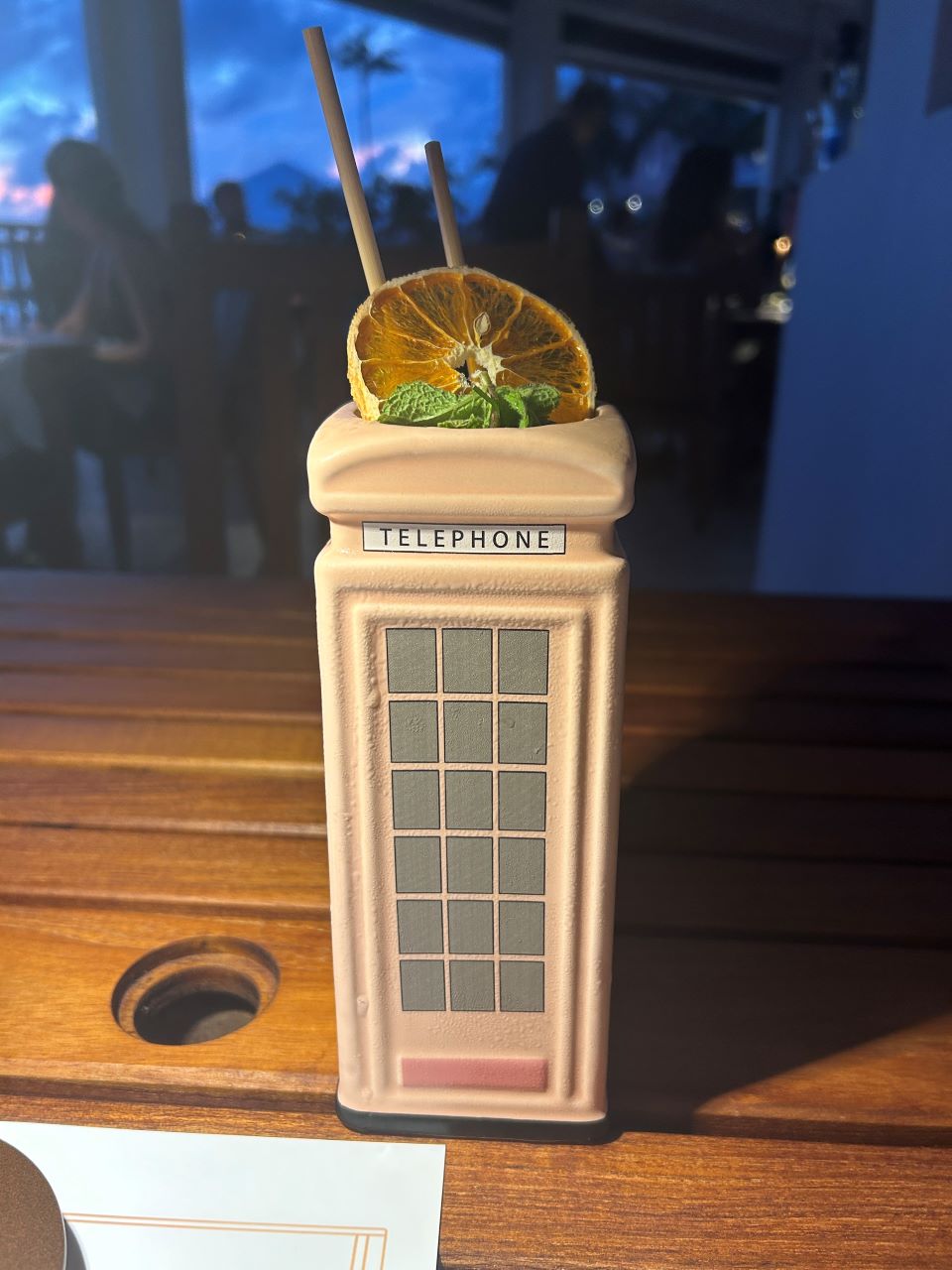 I started with the crab and lobster salad, which was generous in size and tasty, although I would have liked some dressing for the leaves.

Next, I went for the striploin steak, which was delicious and perfectly cooked. It cost $52, which is not that bad for a 5* hotel in Bermuda. When I was in Vegas last week many of the steaks were $90+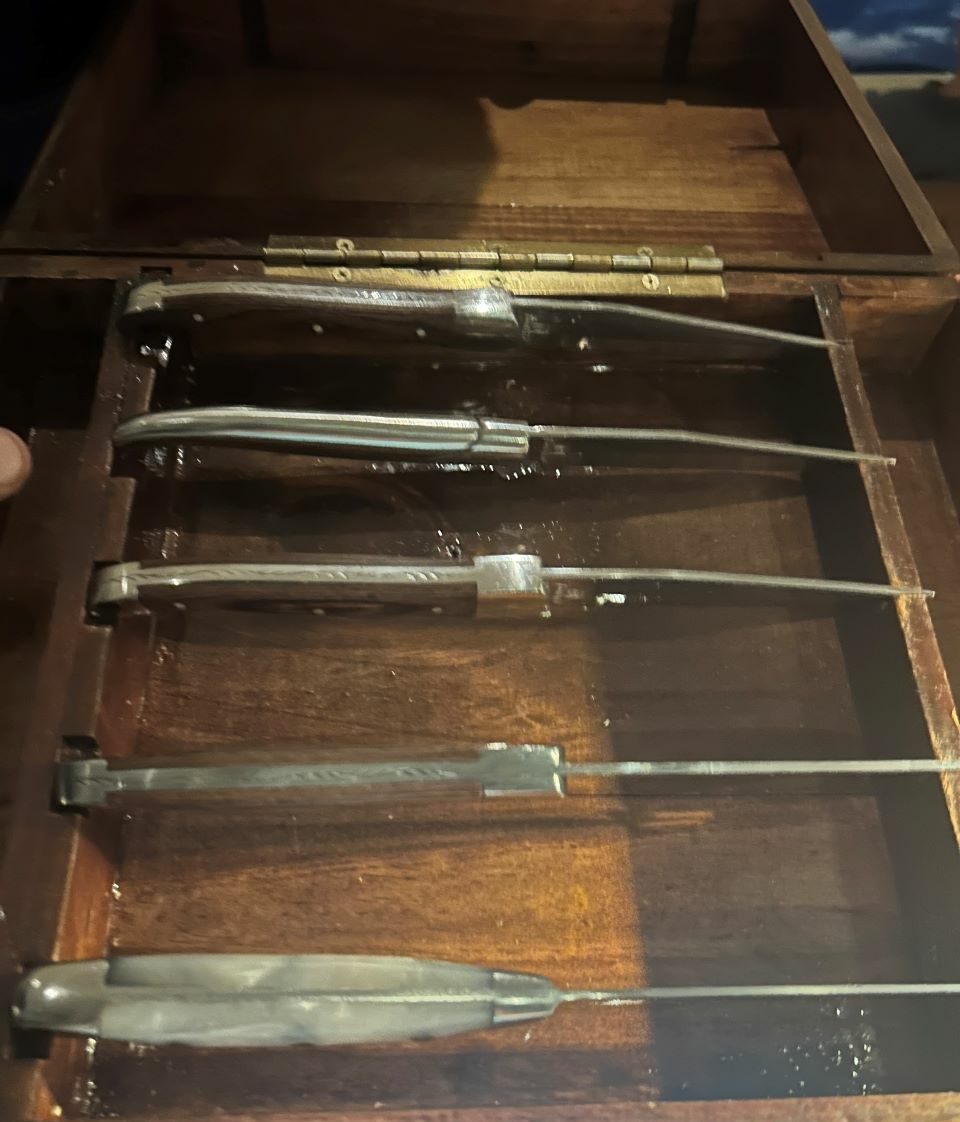 Before it was delivered, I was presented with a box of different steak knives and asked to choose one, which was a fun start to the course.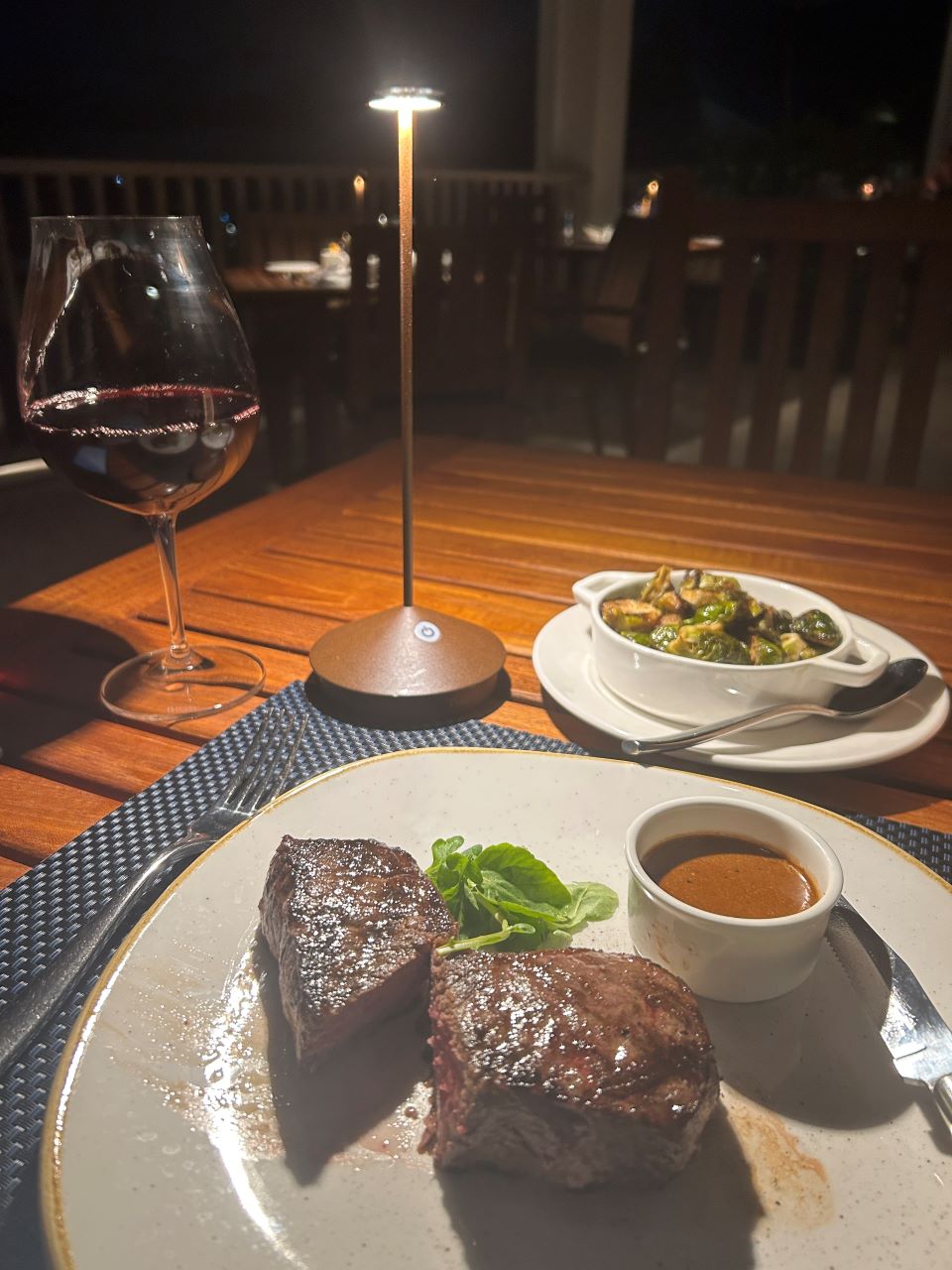 I am not normally a dessert person, but I am rather partial to a Tiramisu so I went for the Kahlua Espresso Tiramiso. It was presented as ring mould over the biscuit, which was released by the waiter and the tiramisu "sauce" cascaded over the dish in a theatrical fashion.
This was way too large for me and had a cake covered with the tiramisu sat on top of the biscuit. Personally, I'd rather have the smoothness of a traditional Tiramisu, but the flavours were good.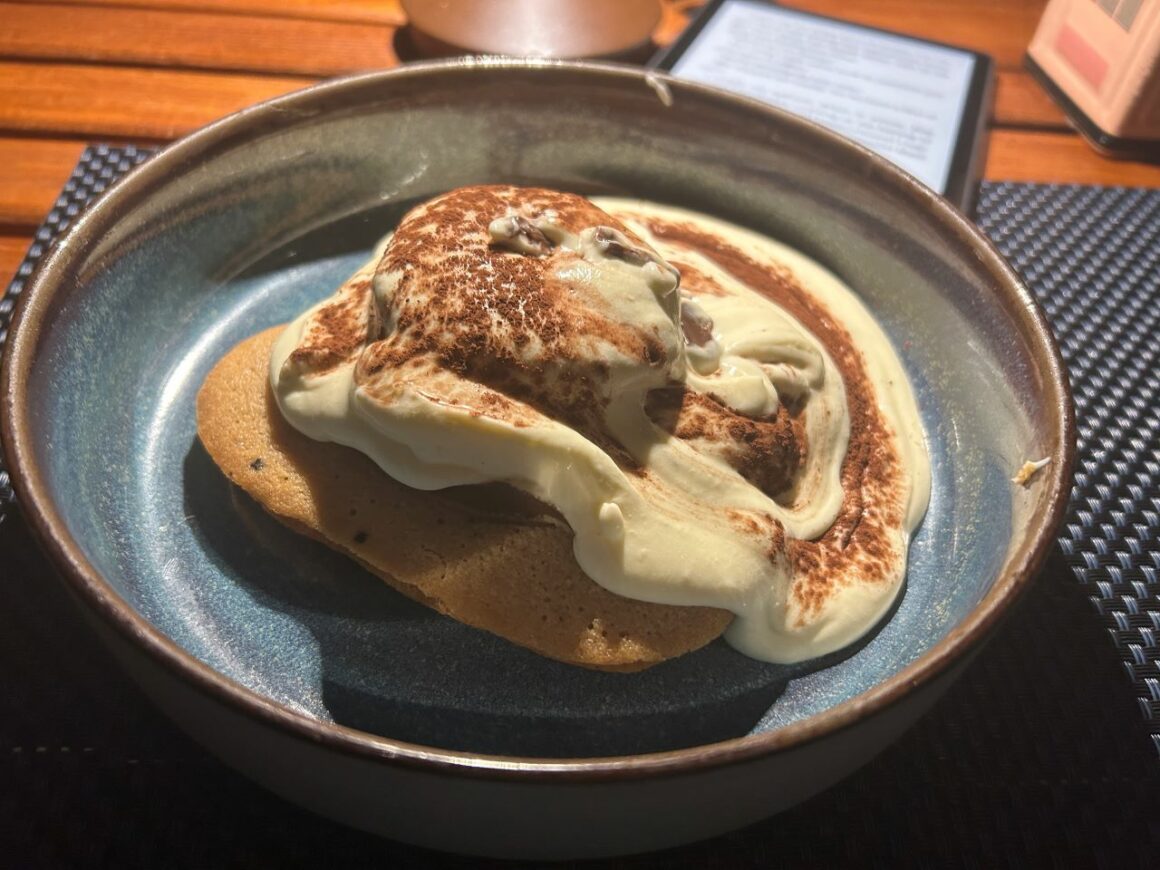 Overall I enjoyed the beautiful setting at Intrepid, the great setting and the generous portions along with some excellent service.
Breakfast
Gold Lounge
As well as the buffet, you could order pancakes, omelettes, mushrooms and oatmeal. The buffet had plenty on offer, including bacon, sausage, cheese and spinach omelette, berries, cold meat, smoked salmon, pastries, bread, yoghurt and cereal.
Crowne and Anchor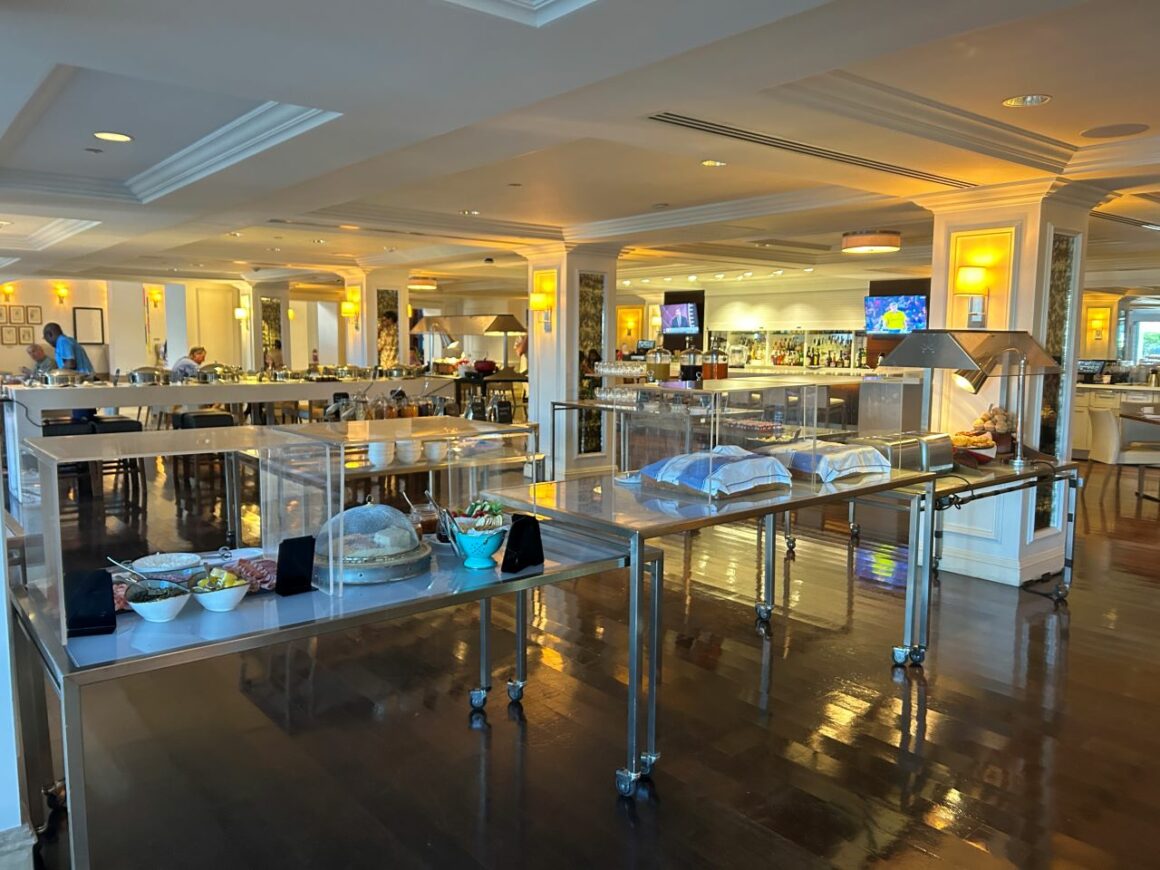 The main restaurant has a pretty extensive buffet, and I could have breakfast in either the restaurant or the lounge. The restaurant was smart and did not feel too canteen-like. You could sit outside if you wanted as well.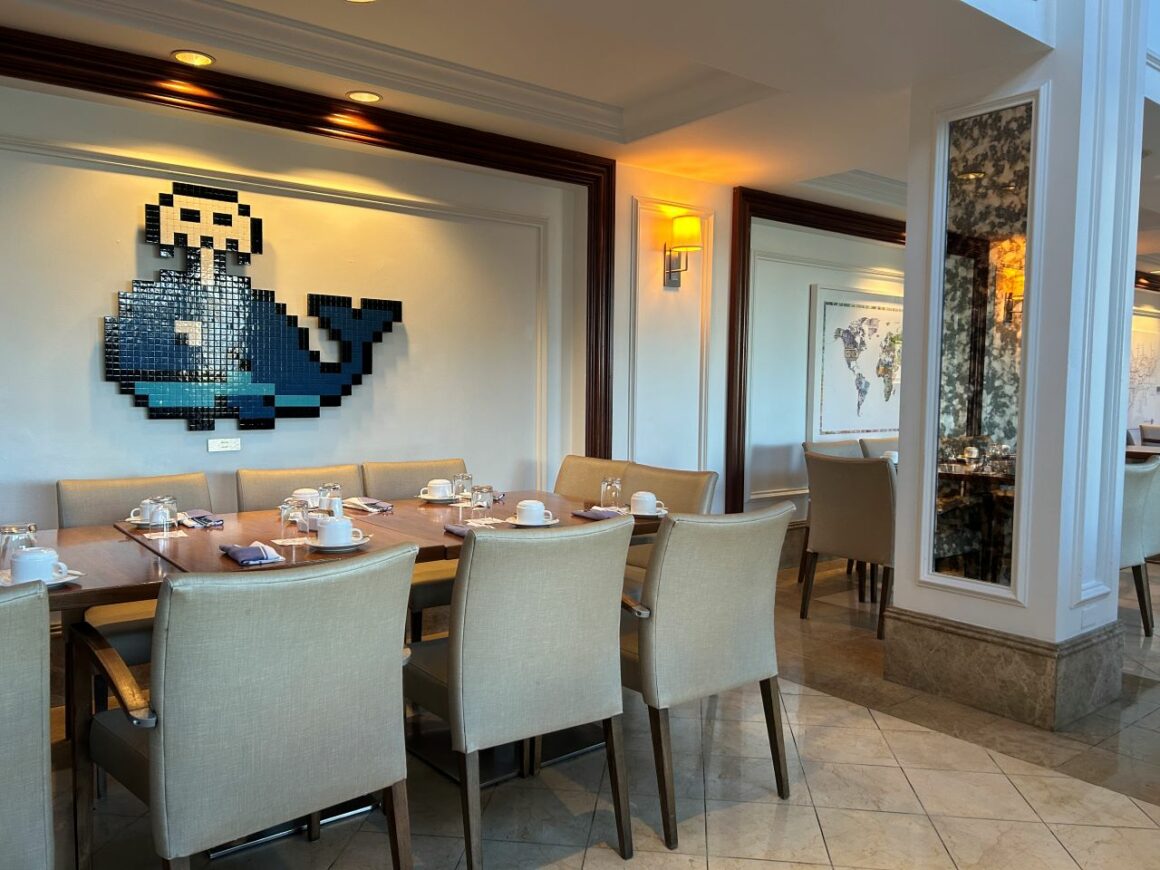 Service for tea and coffee was much slower than at the Gold Lounge, even though I was there early.
The cooked section was impressive with frittata, boiled and scrambled eggs, plus beans, spinach, potatoes, sausages, bacon and a cook-to-order egg station. On the sweet side, there were pancakes and French toast with lots of toppings, including some fresh fruit syrups. Vegans and gluten-free guests were also catered for.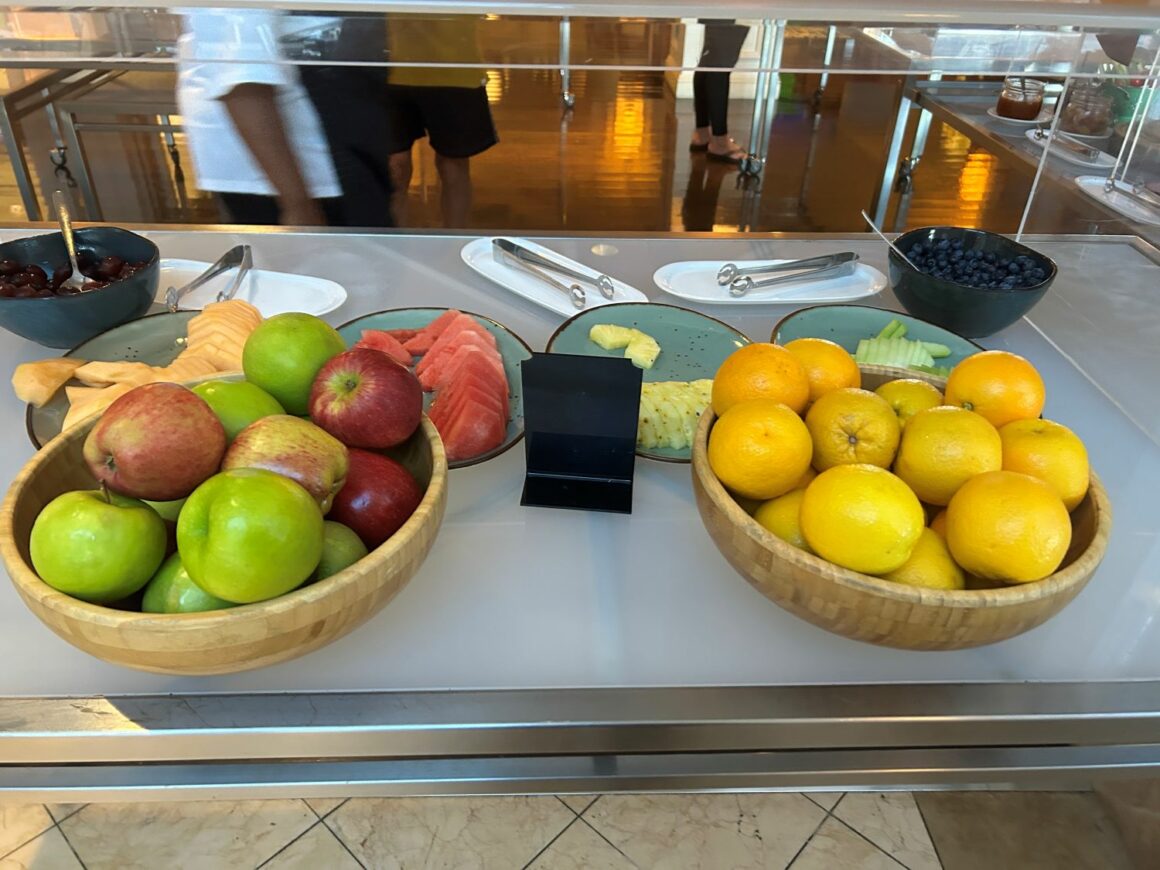 The fruit selection was a little boring.
The Gold lounge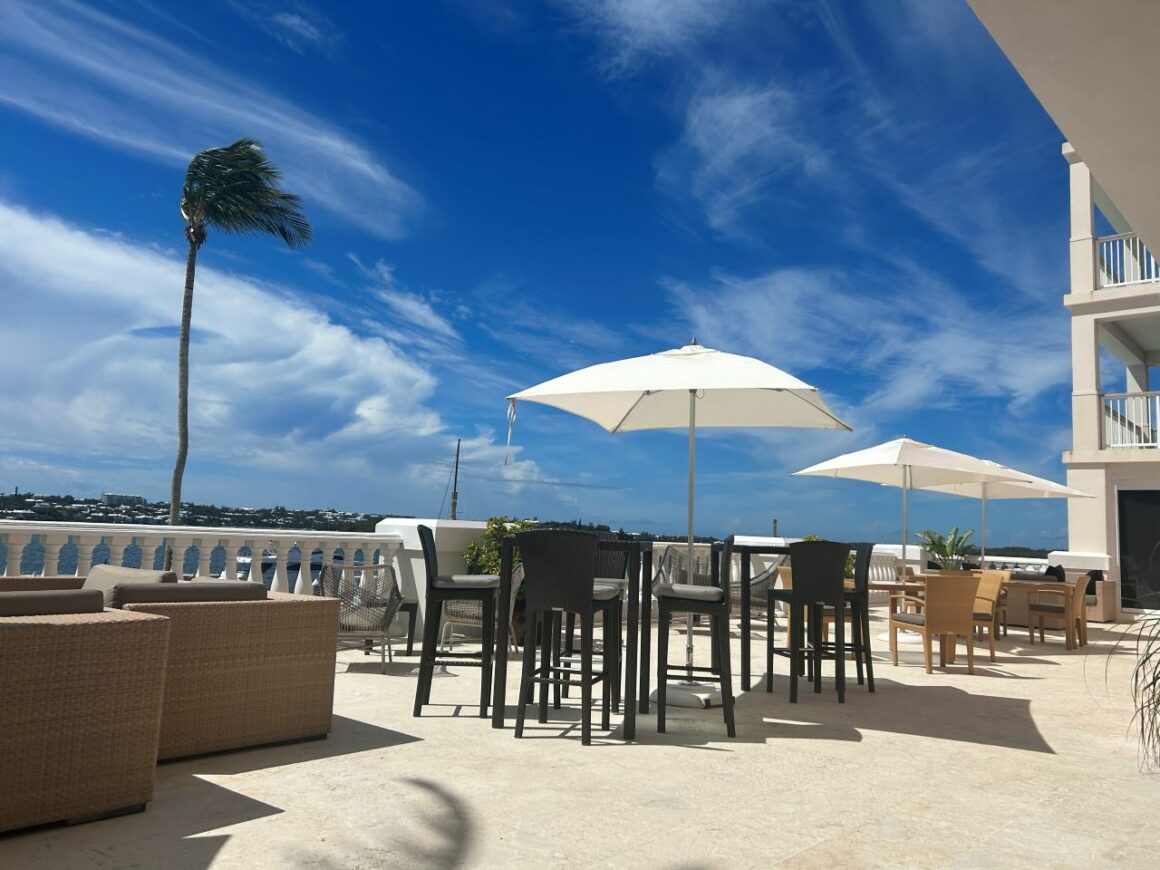 The Gold lounge had a sitting area with comfy seats, a dining area and a large terrace overlooking the harbour. The staff here act as concierge as well and were very helpful and friendly. They always remembered me when I went back in.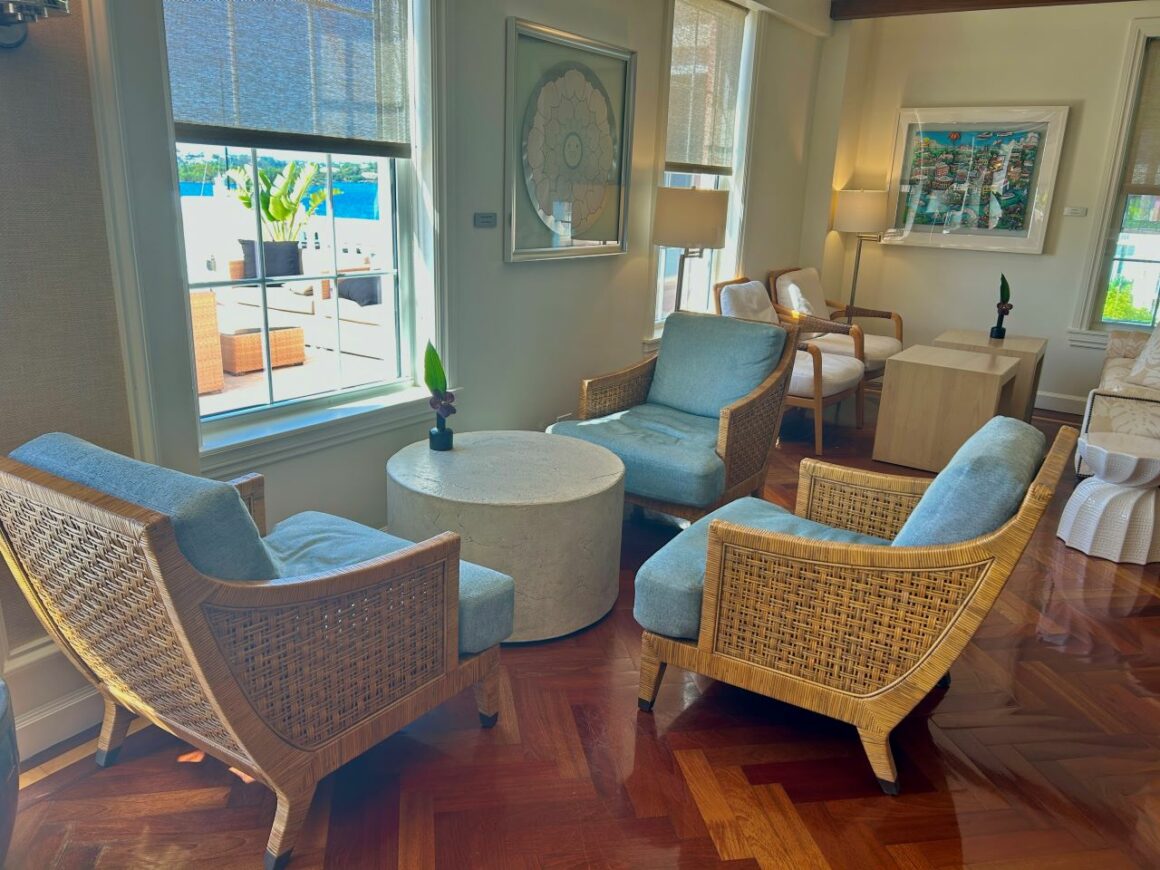 It serves breakfast between 7:00am and 10:30am daily, which you can have inside or on the terrace.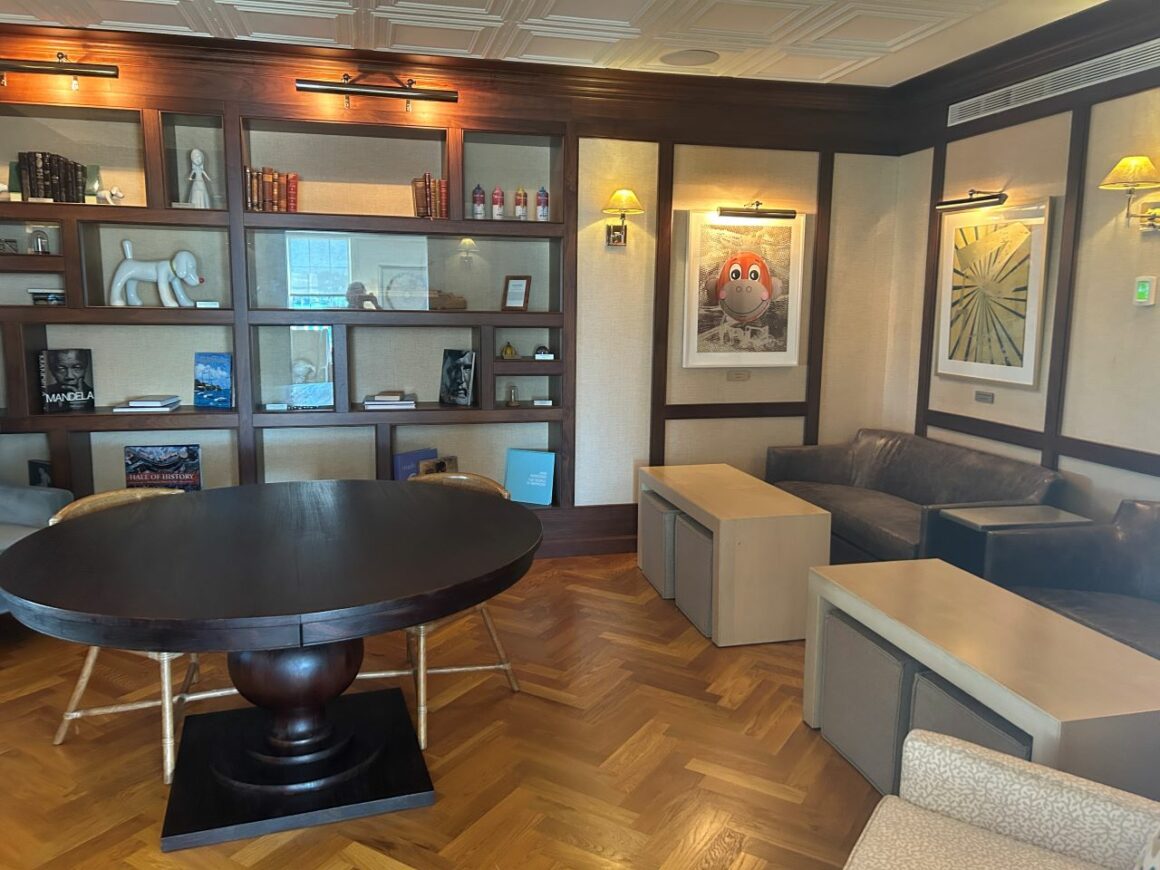 Throughout the day, you get complimentary coffee and tea and an honour bar as well as Afternoon Tea from 2:00pm until 4:00pm.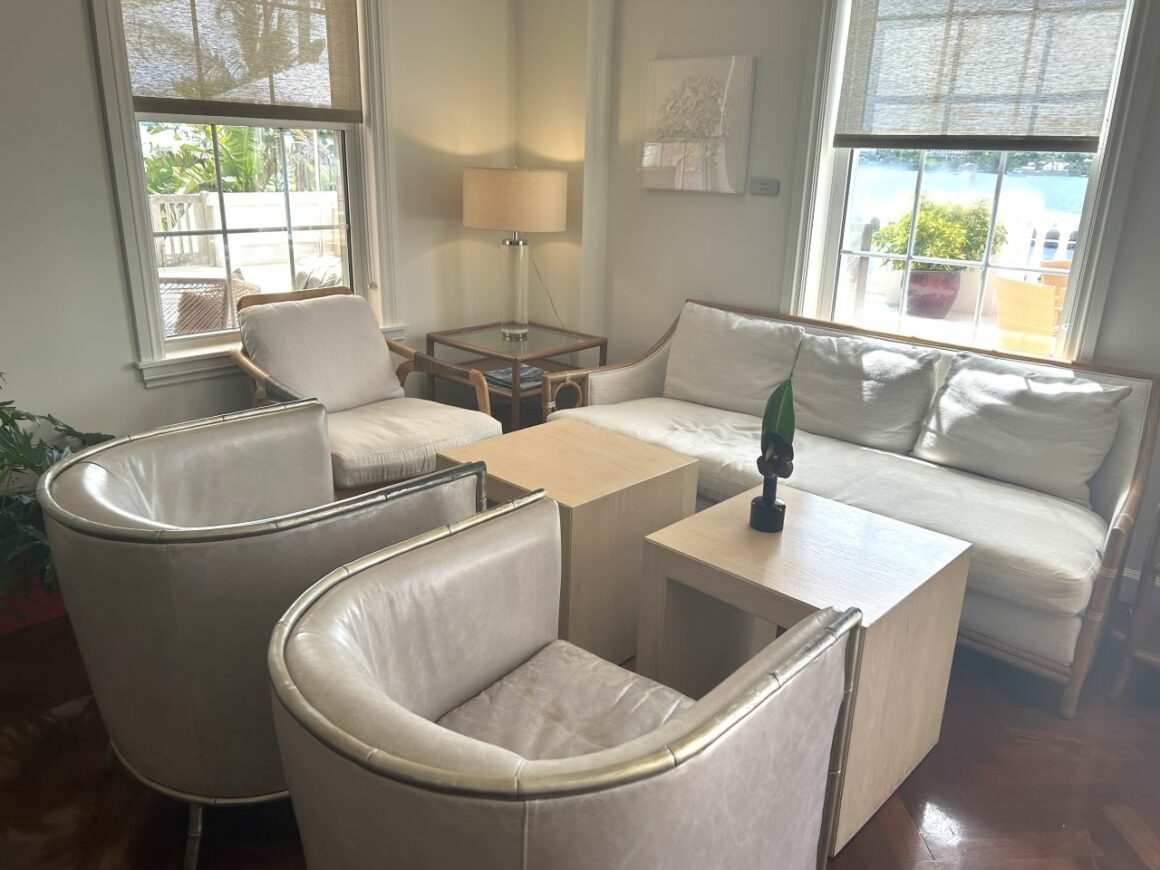 Canapés and hors d'oeuvres are served from 5pm until 7pm.
I thought these were enough for a light meal with meats, cheese, gyoza, spiced cauliflower, crudites, noodle salad and smoked salmon.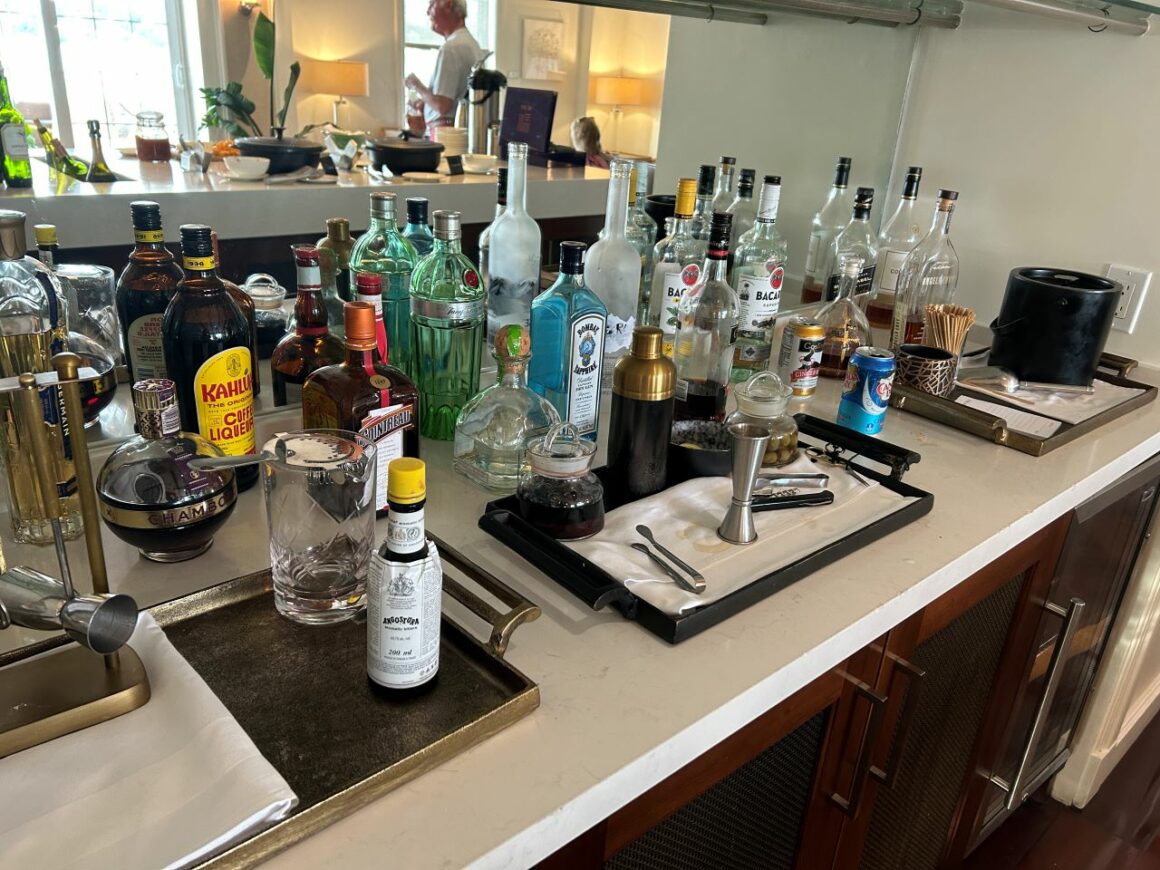 Unlike many lounges, you have to pay for alcoholic drinks with the honour bar. The prices were not too expensive considering you could pour yourself as large a glass as you wanted. I had a glass of wine, which was $16, roughly £13. There was plenty of choice with two white, two red and Prosecco.
Finally, desserts are served between 8:30pm and 10:00pm.
Food is pretty pricey in Bermuda, so if you are likely to make the most of all the food, then it could be worth it. I actually just had dinner in the lounge one night, so I got my money's worth!
Fairmont's Hamilton Princess & Beach Club Facilities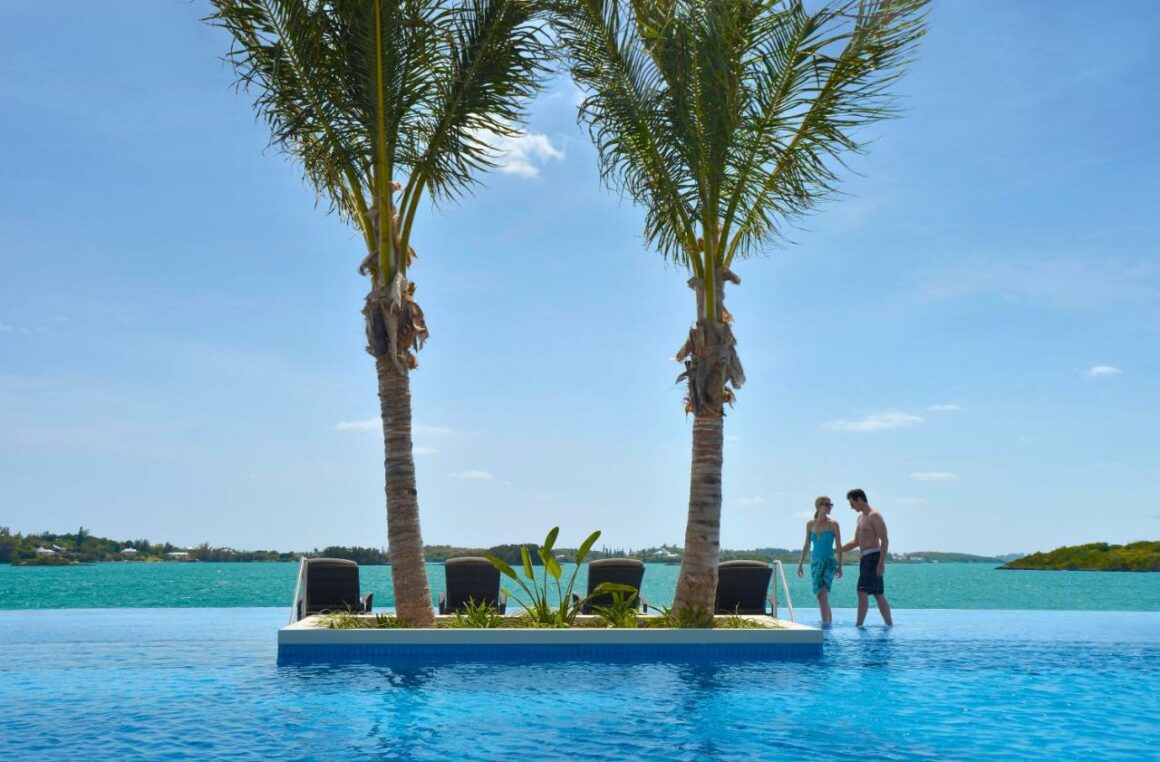 There are two pools, the adults-only, which I stuck with and then a stunning infinity pool. Both have great views over the harbour and drinks/food service.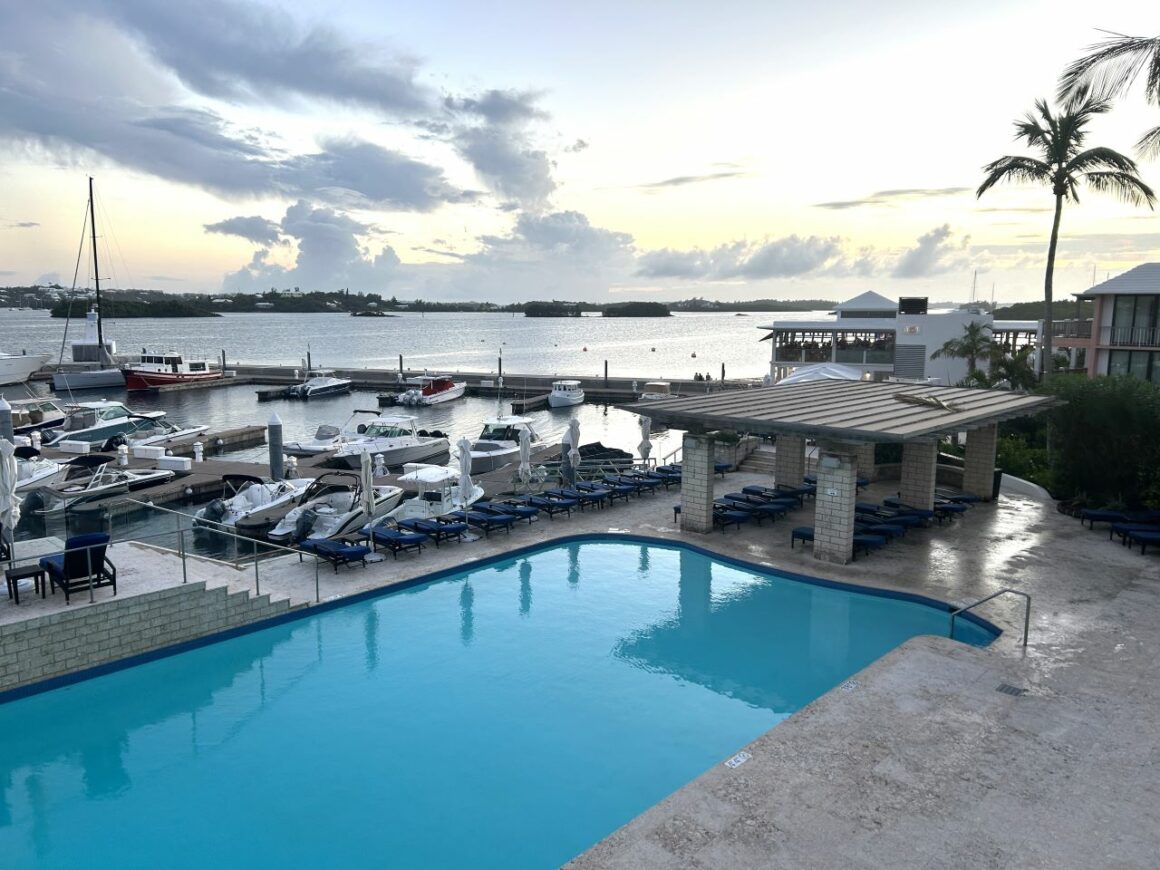 The service was a little bit hit-and-miss at the adult pool and relied on you spotting a server and grabbing their attention.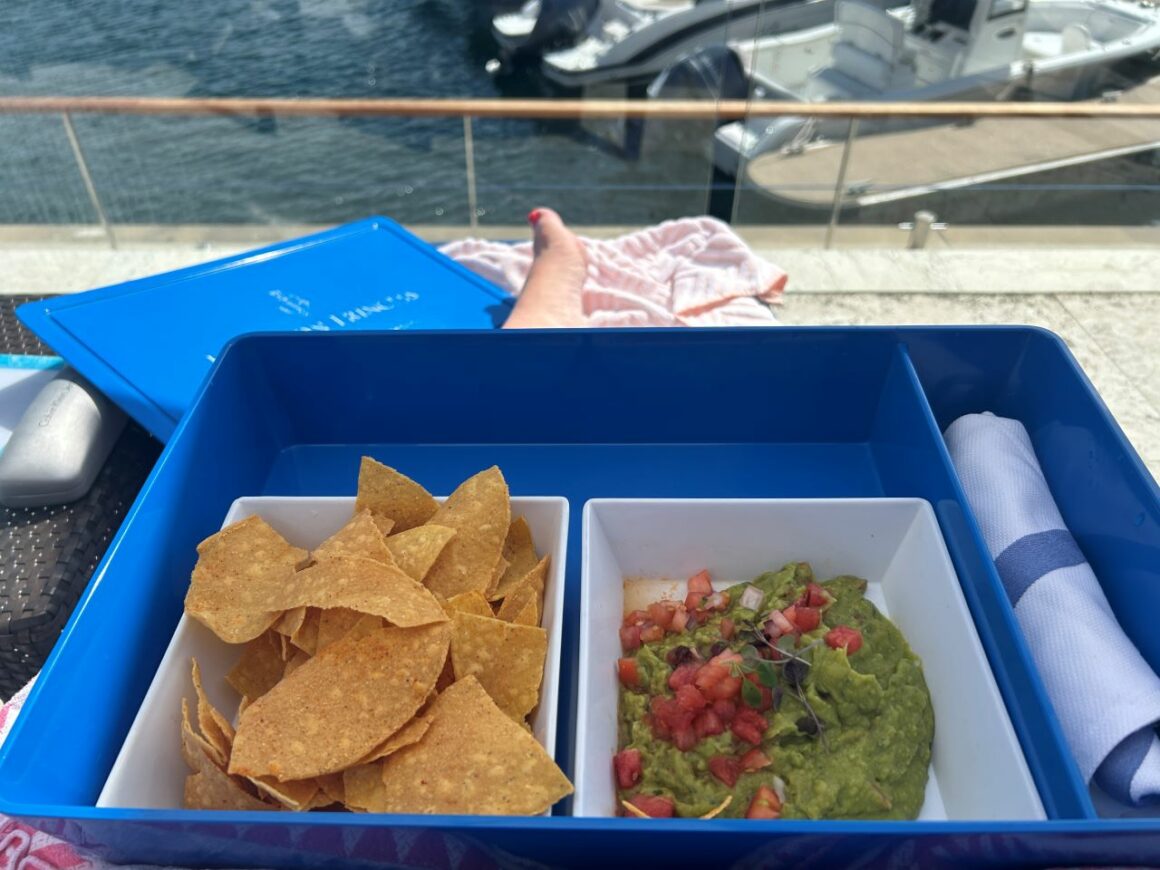 There are lovely grounds to sit in, complete with some art sculptures.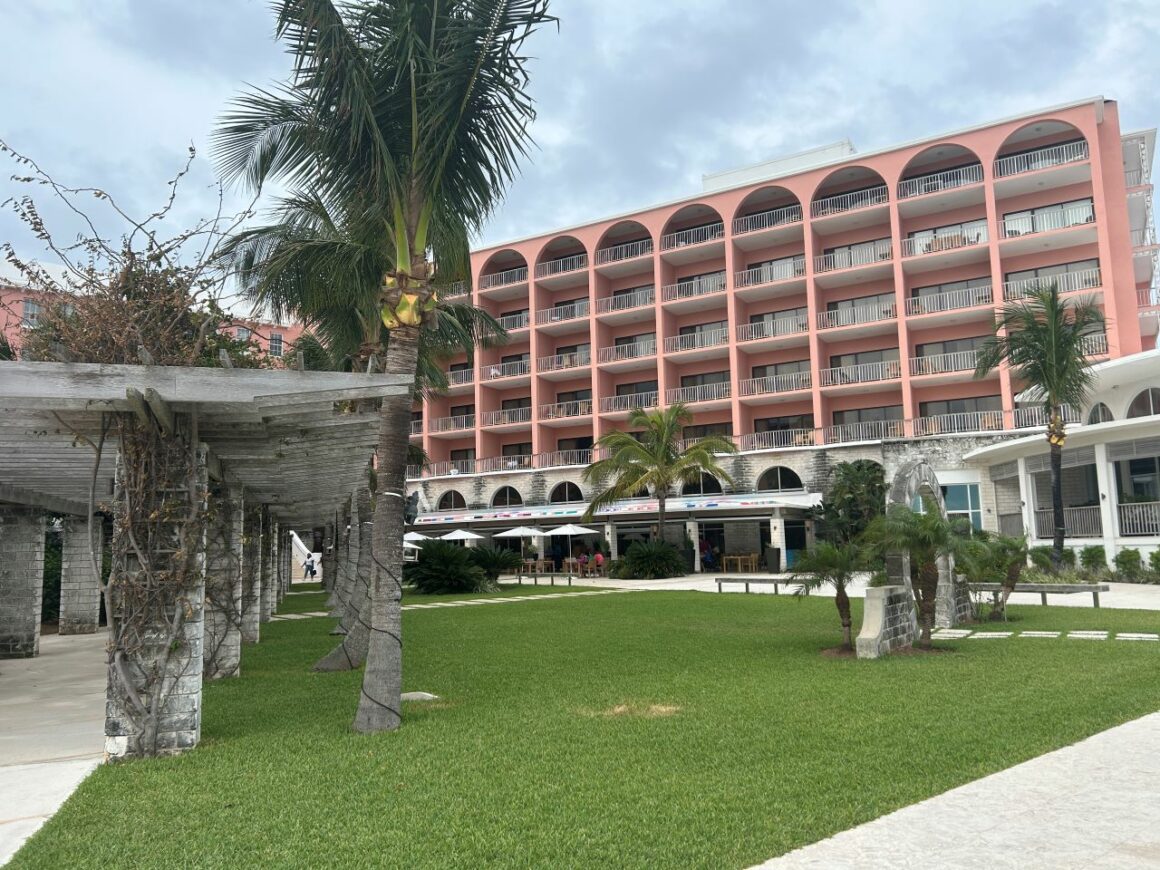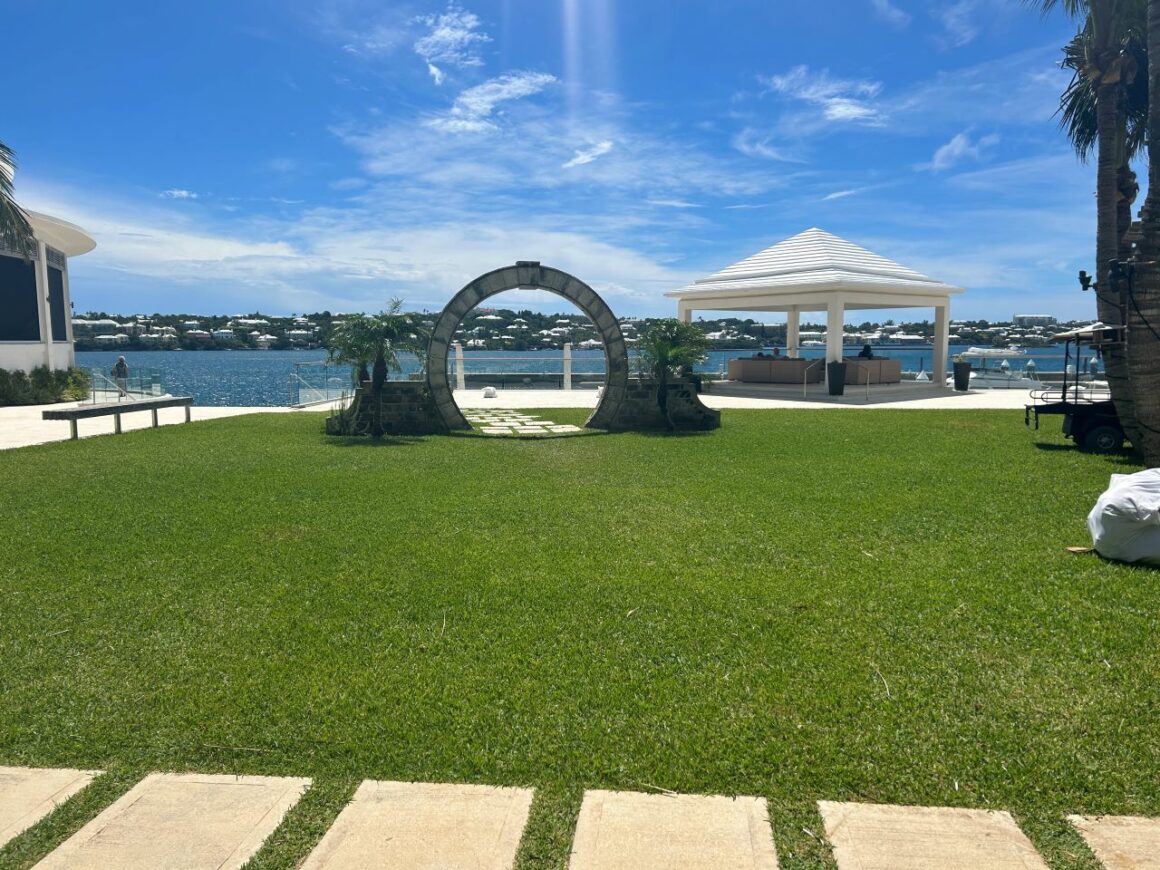 The Beach Club was a highlight. A regular bus service is provided to the beach and back throughout the day. I got a taxi there as I wanted to visit Horseshoe Bay nearby, which has pink sand.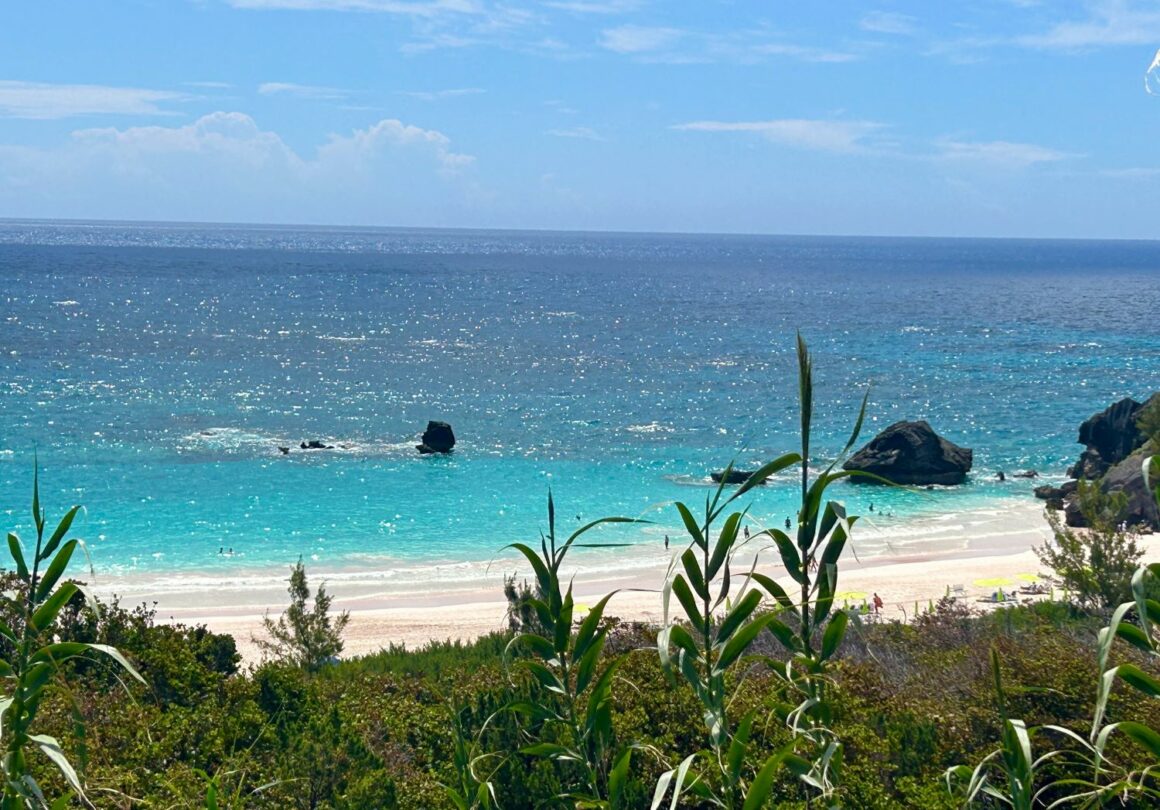 For some reason, there is a gap in buses mid-afternoon, which means the next service is very crowded, so get to the bus early. You are dropped off right by the beach restaurant. There are lots of facilities here, like lockers and showers, so it is a great place to spend the day. The water is very shallow, so it is not great for serious swimming unless you go a long way out. But it was perfect for relaxing.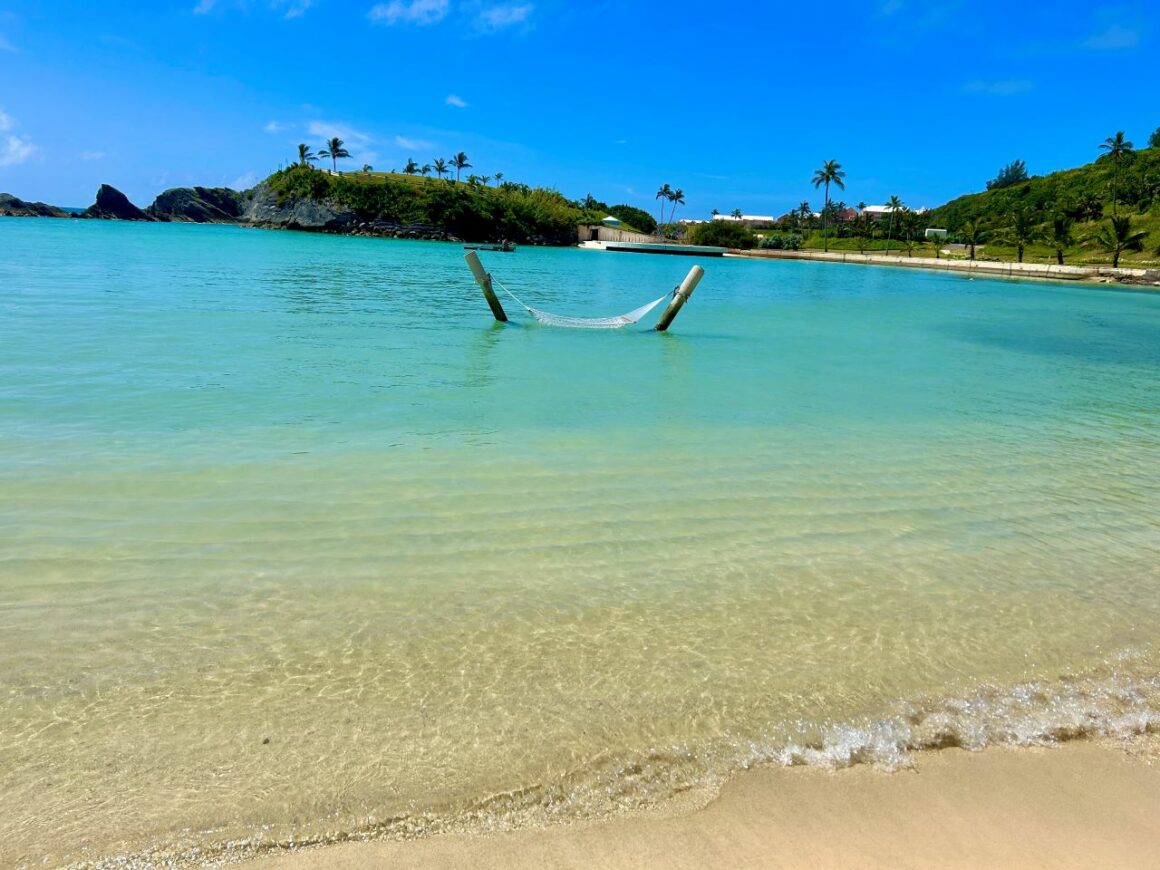 The water is a beautiful turquoise colour and relatively warm in September.
They were a little disorganised at the Beach Club at times, and it took them a while to get more loungers and umbrellas organised as more people arrived. The Lounger service for drinks was good, though.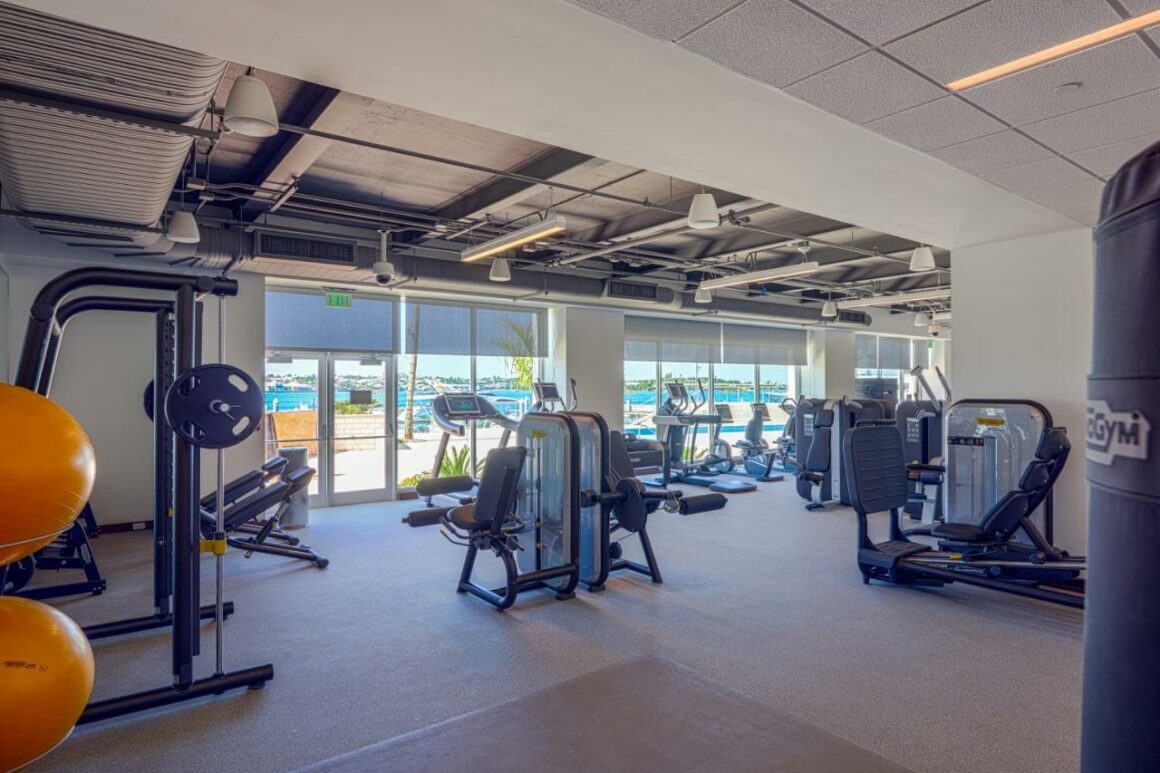 Back at the hotel, there is a spa and a gym. There are also a couple of shops with souvenirs and essentials.
Conclusion for Fairmont's Hamilton Princess & Beach Club
I absolutely loved this hotel. Some historic hotels can be disappointing, but the staff were so friendly here. The hotel had managed to keep its heritage with its Bermuda-shorts-dressed staff and historic lobby. But the rooms were modern and comfortable with all the facilities you could want. I also loved the artworks dotted around the hotel and the Pink Phone Booth, of course.
I fell in love with Bermuda just coming in to land and seeing all the beautiful pastel buildings and turquoise sea. It felt like the Caribbean but more modernised and with better service. Often, I find in the Caribbean which has a similar feel to Bermuda, things are expensive for very dated hotels with slow service. This was not the case here most of the time. There is plenty to do in Bermuda, including exploring the Royal Naval Dockyards, the Crystal Caves, snorkelling, catamaran cruises, helmet diving and the aquarium. I plan to go back, and I would definitely like to stay at the Hamilton Princess again.
You can check prices with luxury agents GTC here.