Paris often has some cheaper fares, but with the current rate of cancellations and changes still being high, plus high loads on flights should you need to rebook, I generally prefer to arrive the night before a long-haul flight if it is on a separate ticket. I started looking at Paris Charles de Gaulle but the hotel closest to the airport, the Sheraton was very expensive at over £100 more than the Courtyard. If you are looking for a Marriott, there is also a Moxy, Pullman, and another Courtyard close to the airport. Having looked at the reviews and prices, this Courtyard looked like the best option for my dates.
Since my flight the next morning was not that early, I decided to try this Courtyard that was a short shuttle ride away. (You can read the review of my bargain business class A330 flight with Finnair here).
Location
The hotel is only 10 minutes drive from the airport, and the hotel offers a free shuttle to T2 only. Since I arrived late, I got an Uber to the hotel and then the shuttle in the morning, which goes every 30 minutes. You need to pre-book the shuttle when you arrive, as it can get quite full. The driver was friendly and helpful, so the shuttle ran perfectly.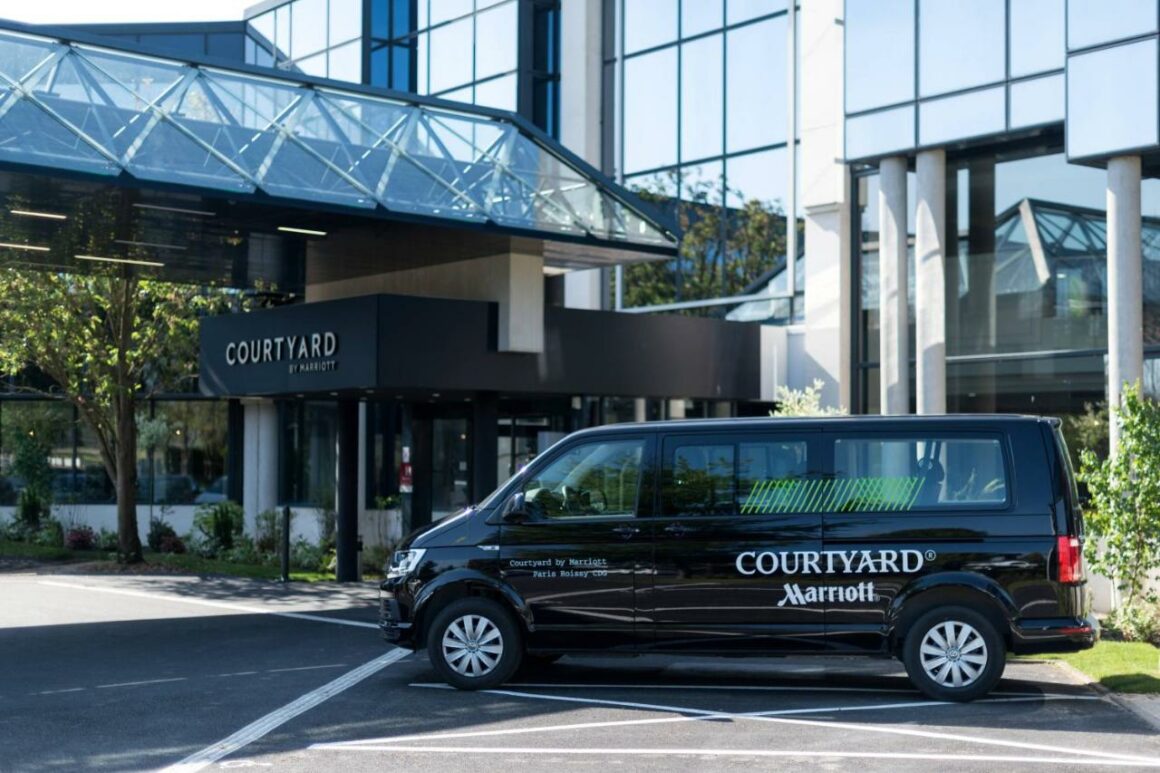 The hotel feels like it is in the middle of nowhere and is quiet inside, thanks to the soundproof windows.
Check-in at Courtyard Paris Roissy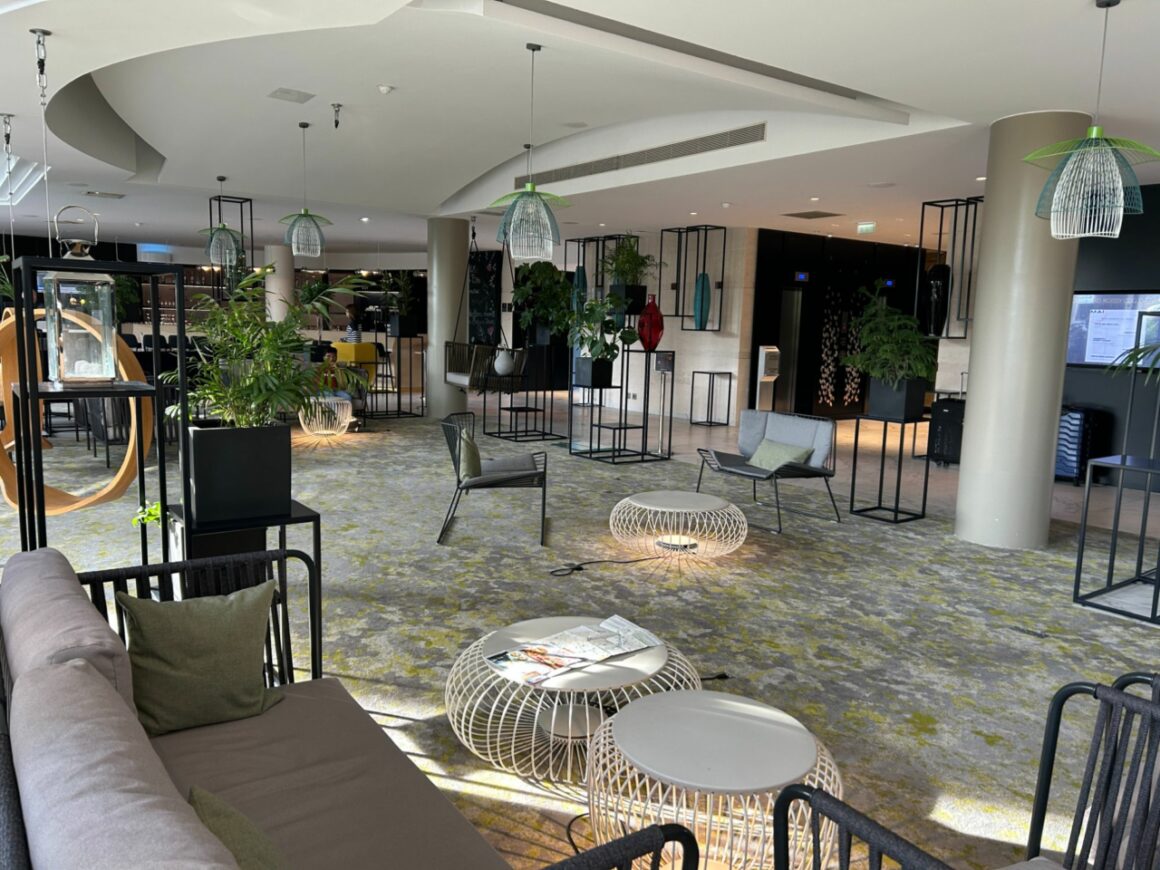 The lobby area is welcoming and very modern. The hotel was recently refurbished, which is one of the reasons that I chose it. Check-in was rather painful at the hotel, considering that I had already checked in online, and I had to wait a while before being served. I think the person serving me may have been a trainee as they were asking one of their colleagues questions during the process. However, they were very friendly, at least.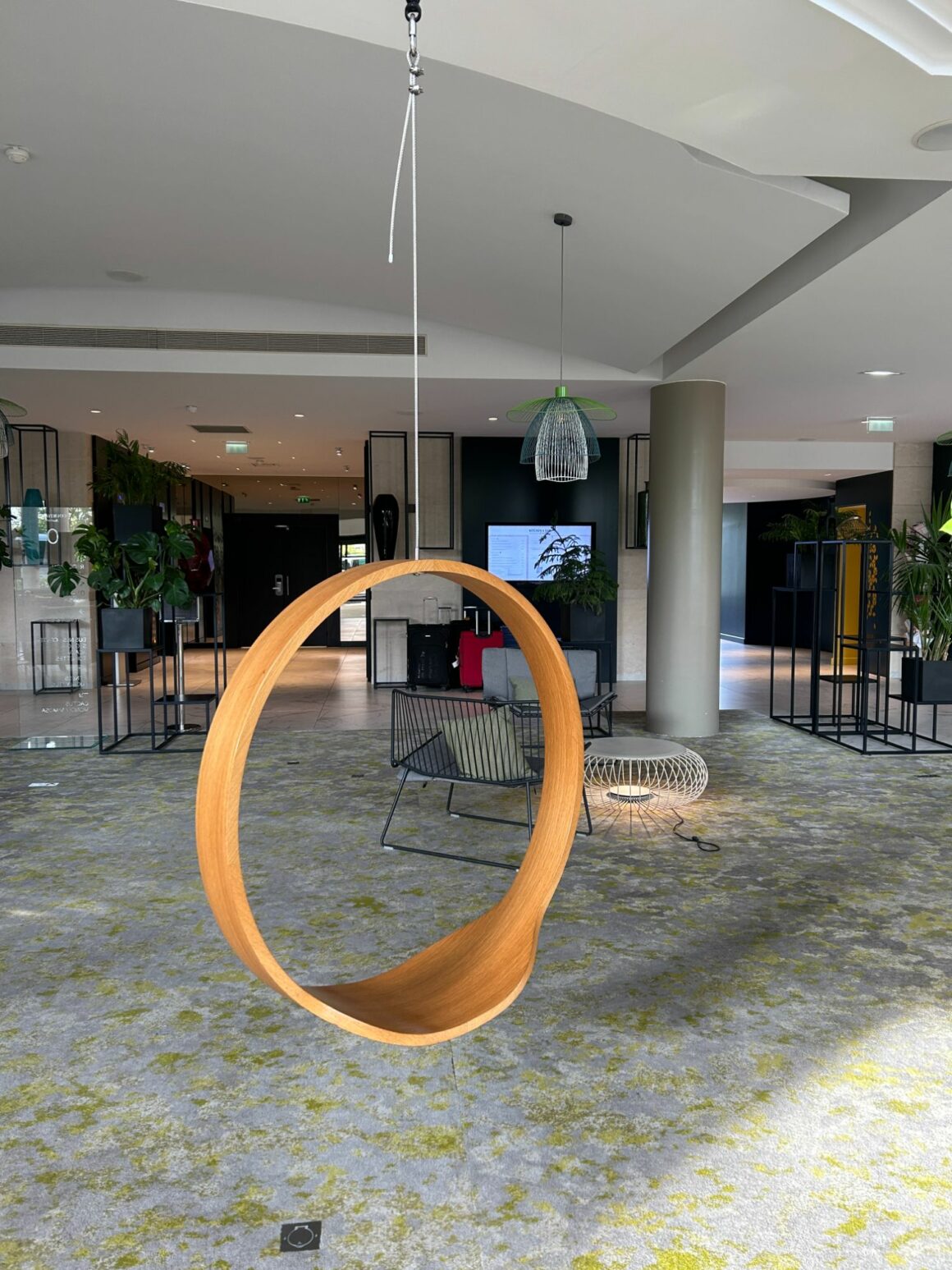 Courtyard Paris Roissy room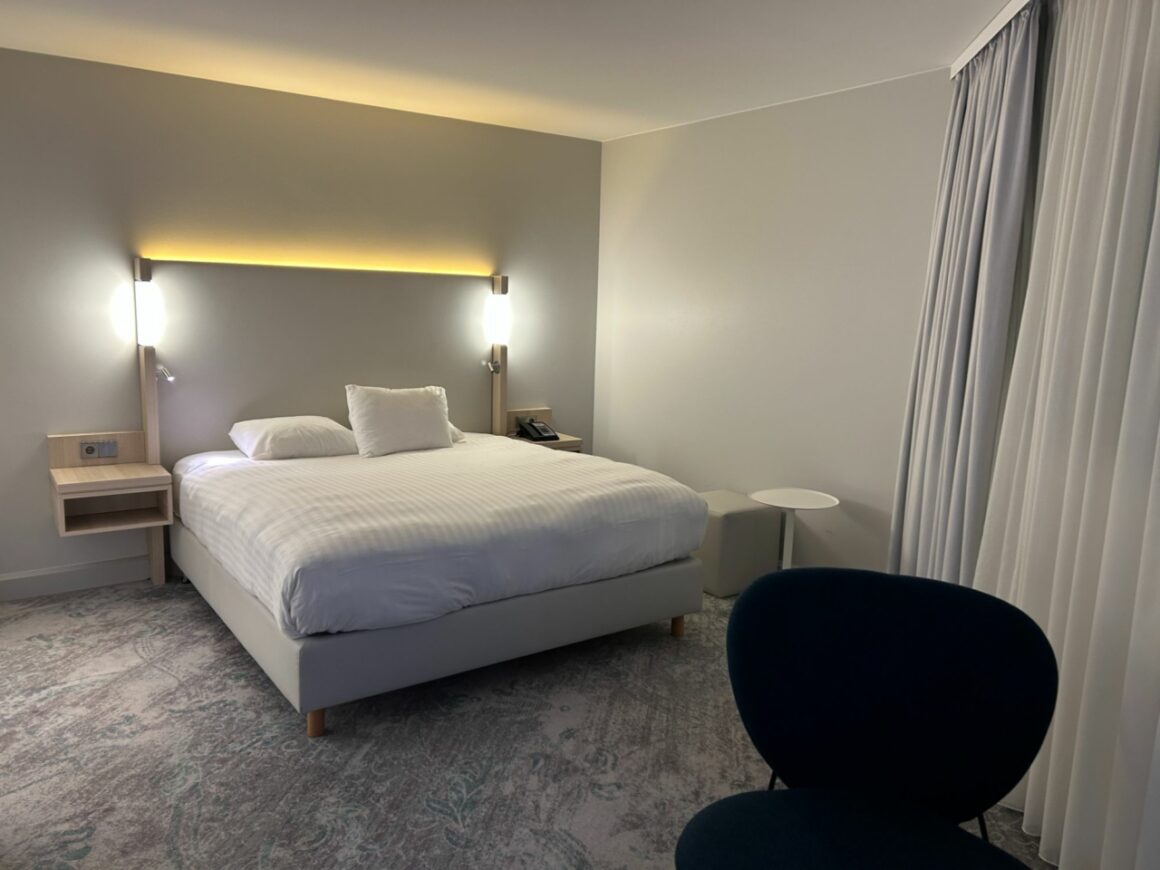 Being an aviation geek, I loved the hallway carpet.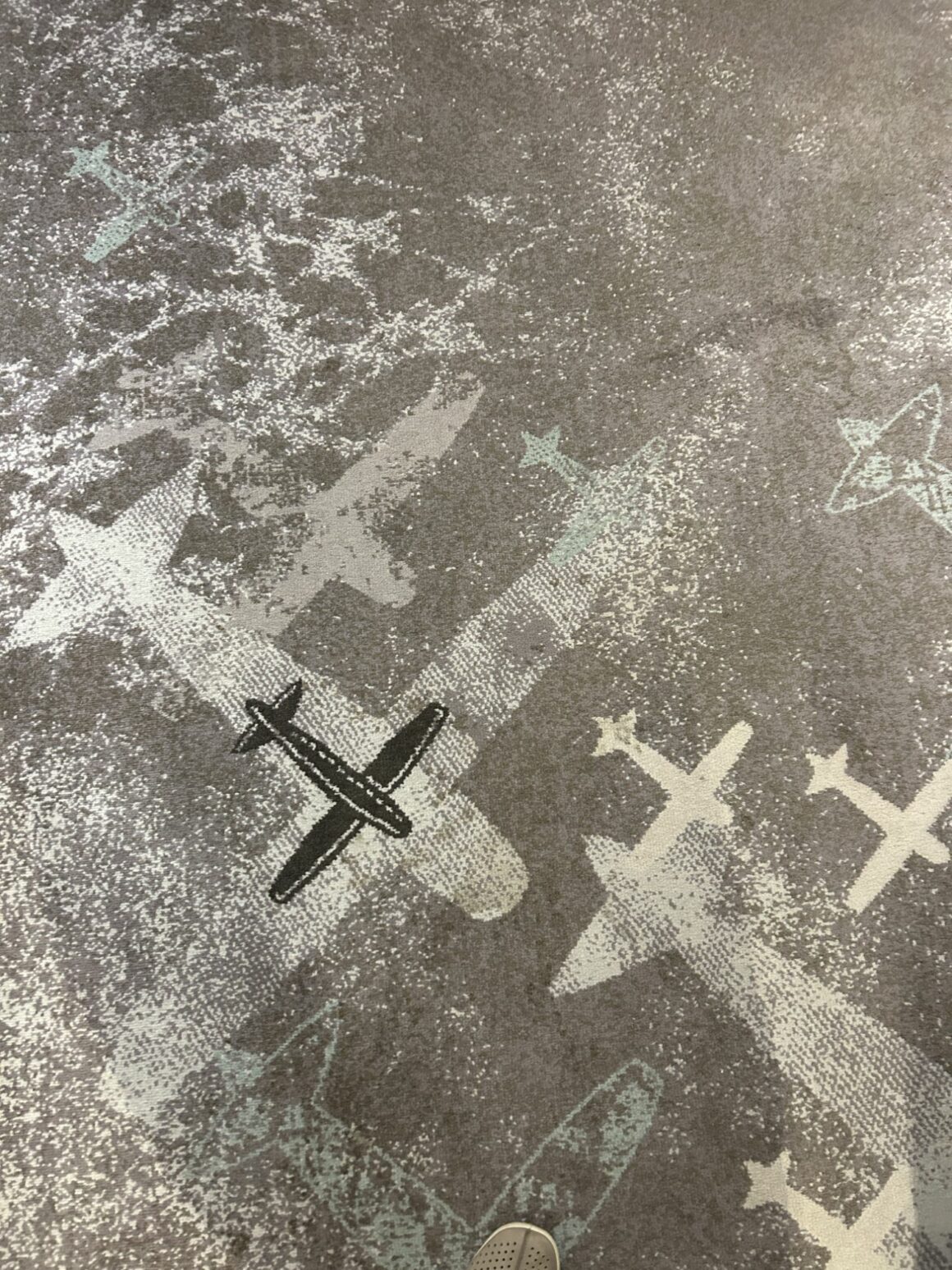 I had booked an entry-level room but got upgraded to a Junior Suite thanks to my Platinum status. It had a slightly weird layout, with a separate toilet off the living area and the main bathroom by the bed. I would have preferred it all as one for the sake of ease when getting up at night, but if you were travelling with someone else, it could be handy.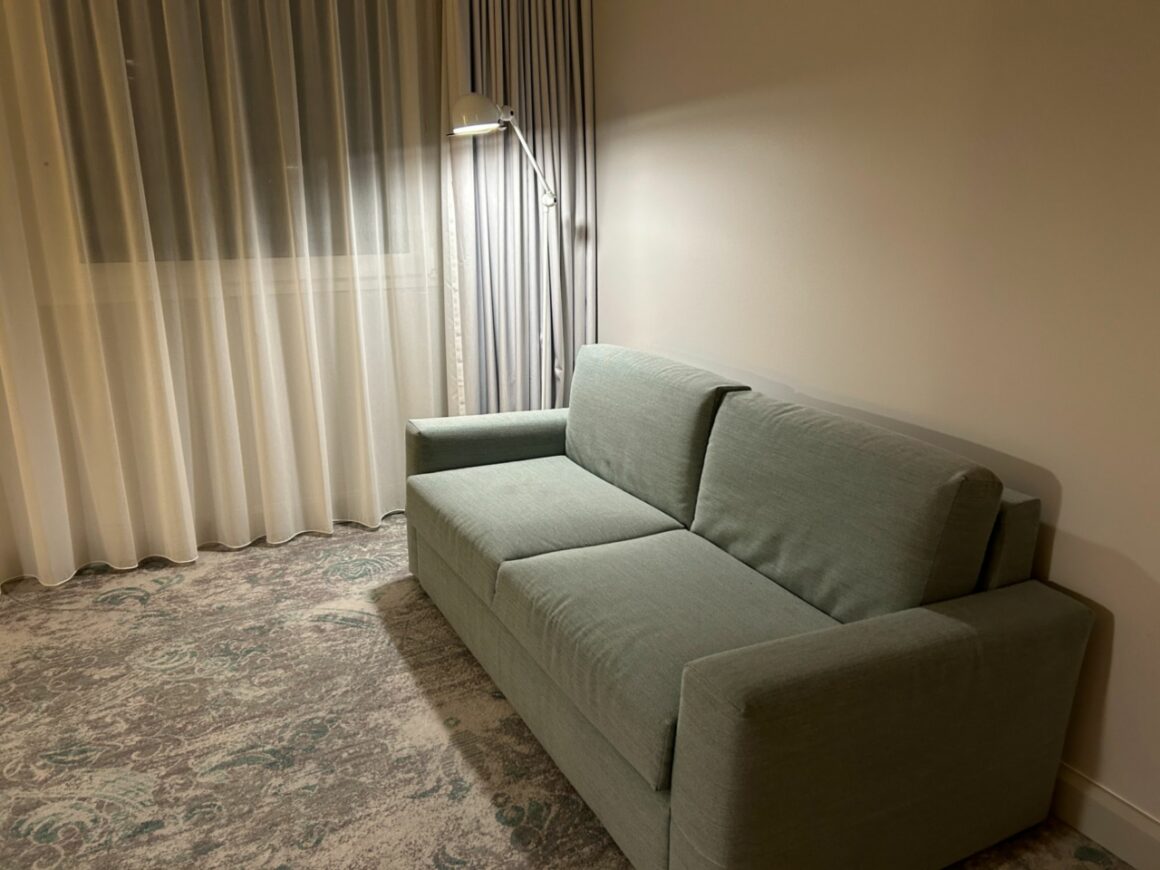 As you walk in, there was a sitting area and then a desk suitable for working or doing make-up/hair if you had your own mirror. The TV could be swivelled from the bed to the sofa.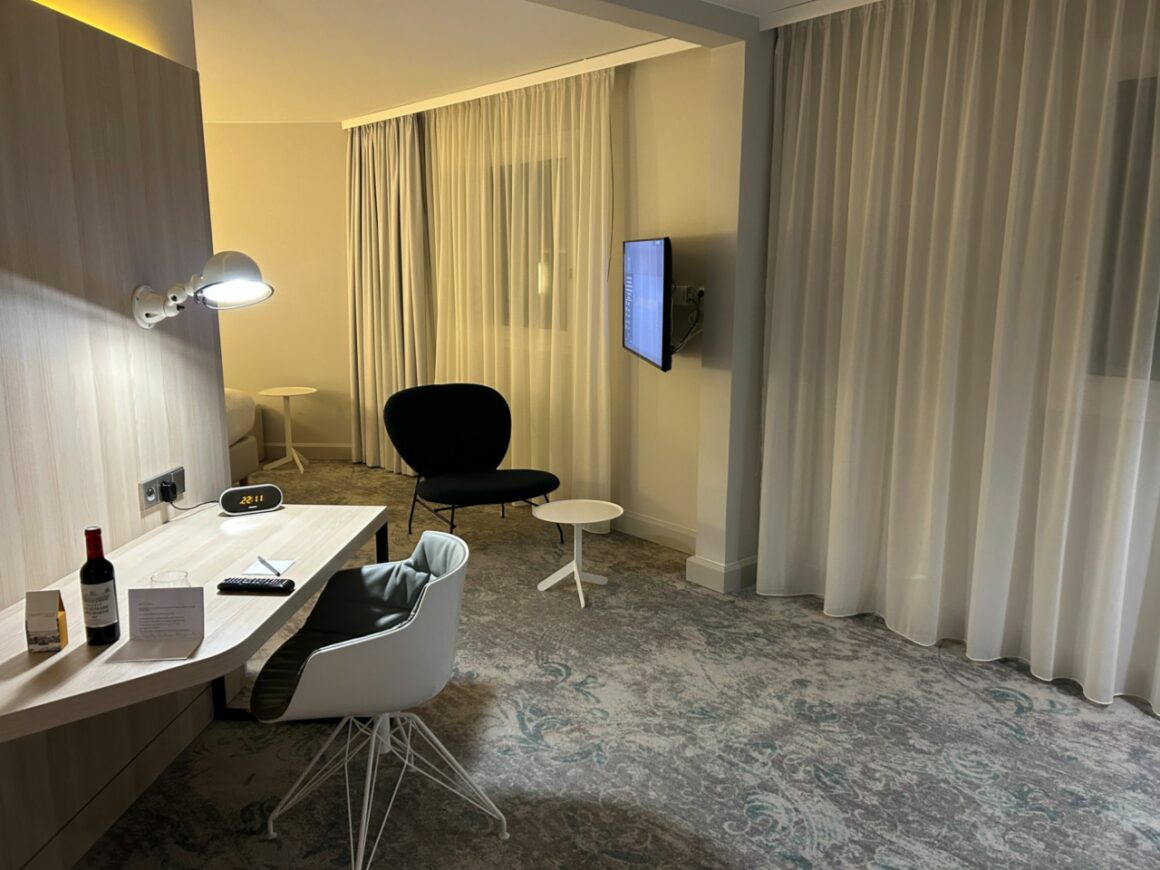 The perfect welcome gift was waiting for me with a half bottle of wine and some chocolates.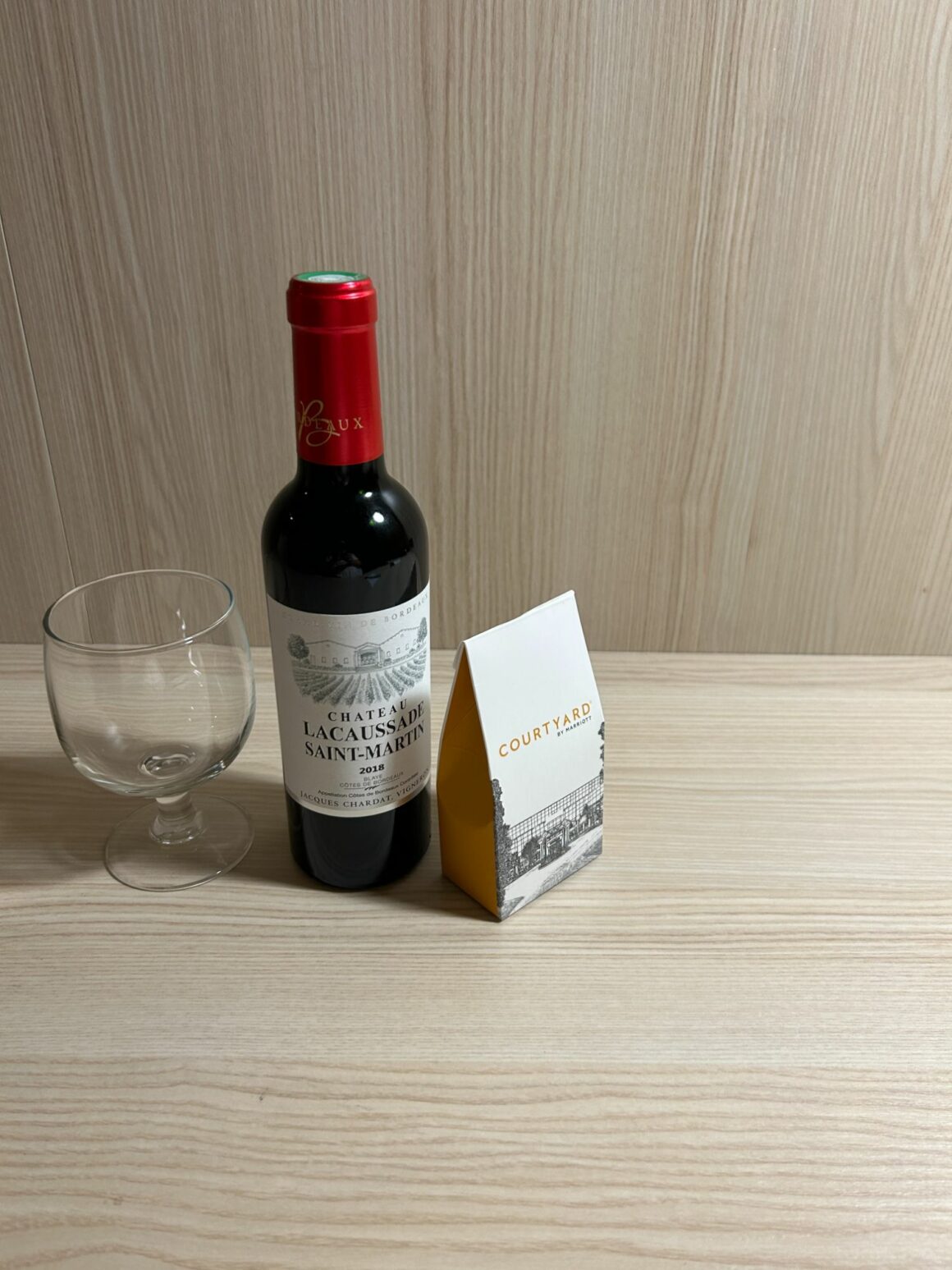 The mini bar had water as well as some free soft drinks and plenty of space for your own items.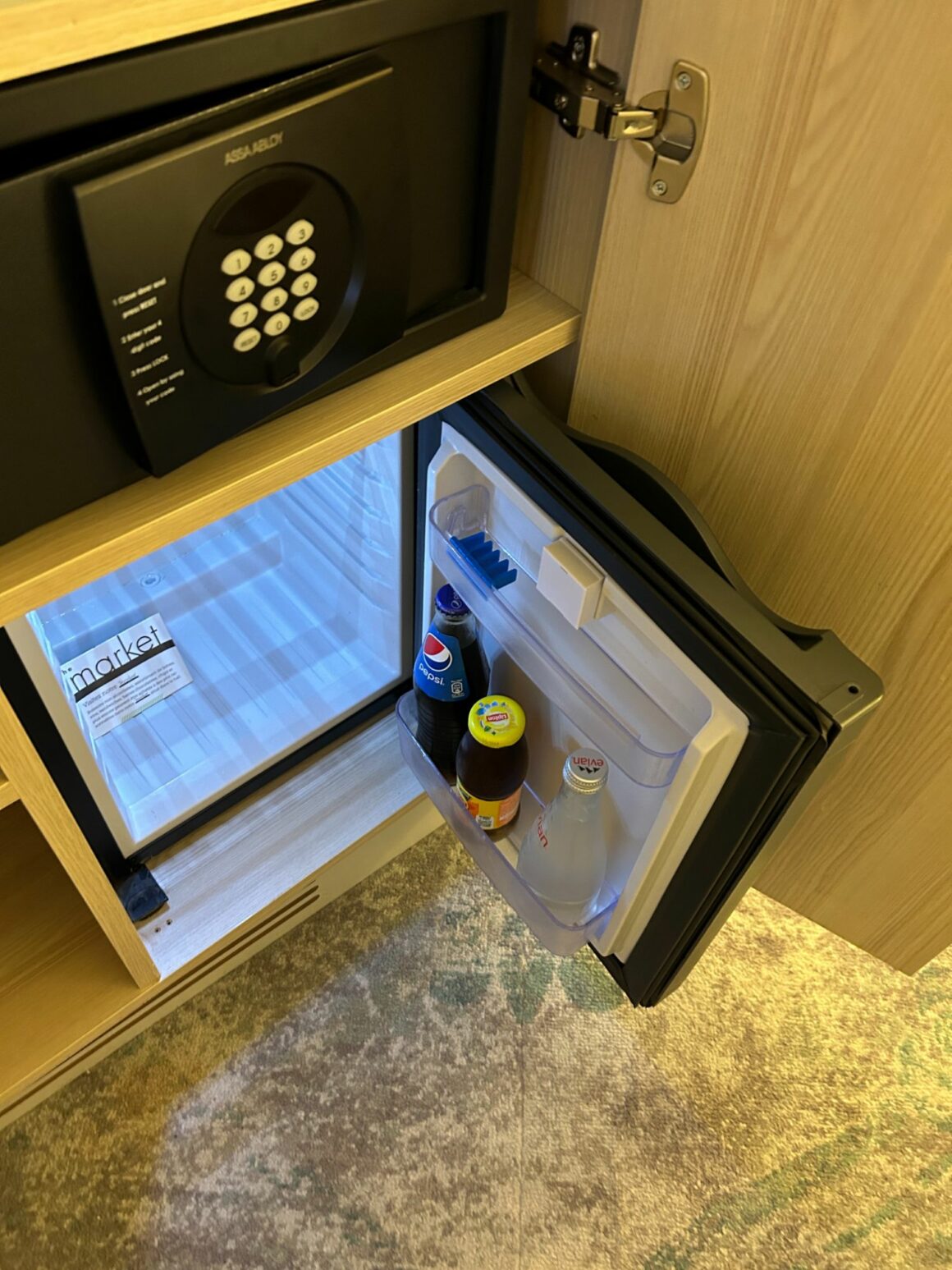 Tea and coffee were provided, which you don't always get in France, including a Nespresso machine and good quality tea.
The bed was very comfortable, and the room was quiet. I could not hear aircraft noise at night despite being so close to the airport.
The bathroom had a separate shower as well as a large bath and was brightly lit. Toiletries were the standard rather non-descript Courtyard range. There was plenty of room on the countertop for your personal washbags.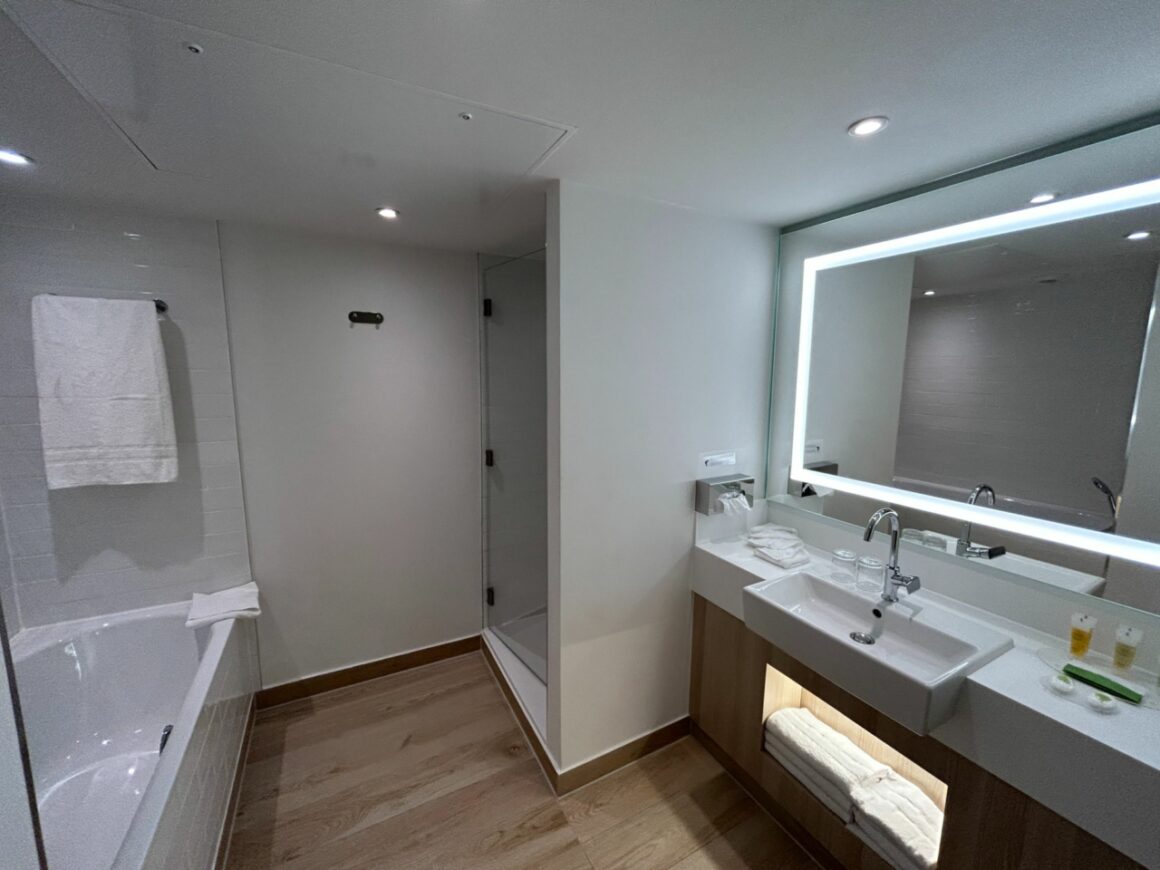 Here is an example of an executive room type:
Food and drink at Courtyard Paris Roissy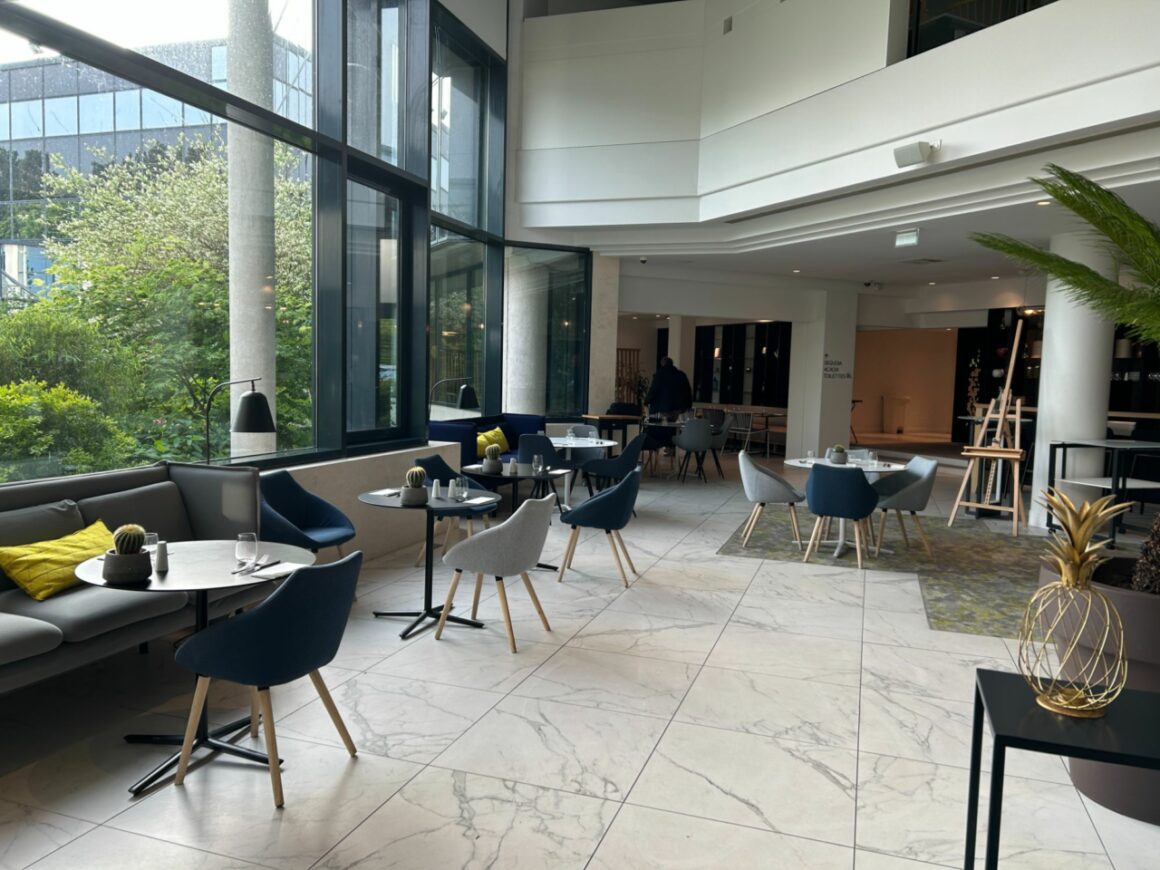 As I had a morning flight, I did not have time for breakfast, and I planned to eat in the airport lounge. One of the things that appeals to me about this hotel is the outdoor space, which has room to dine outside on the terrace. After a long day of travelling in hermetically sealed airports and planes, I always love to get outside for some fresh air. The Kitchen and Bar is open 12:00 PM-10:00 PM except at weekends when it is closed, according to the website.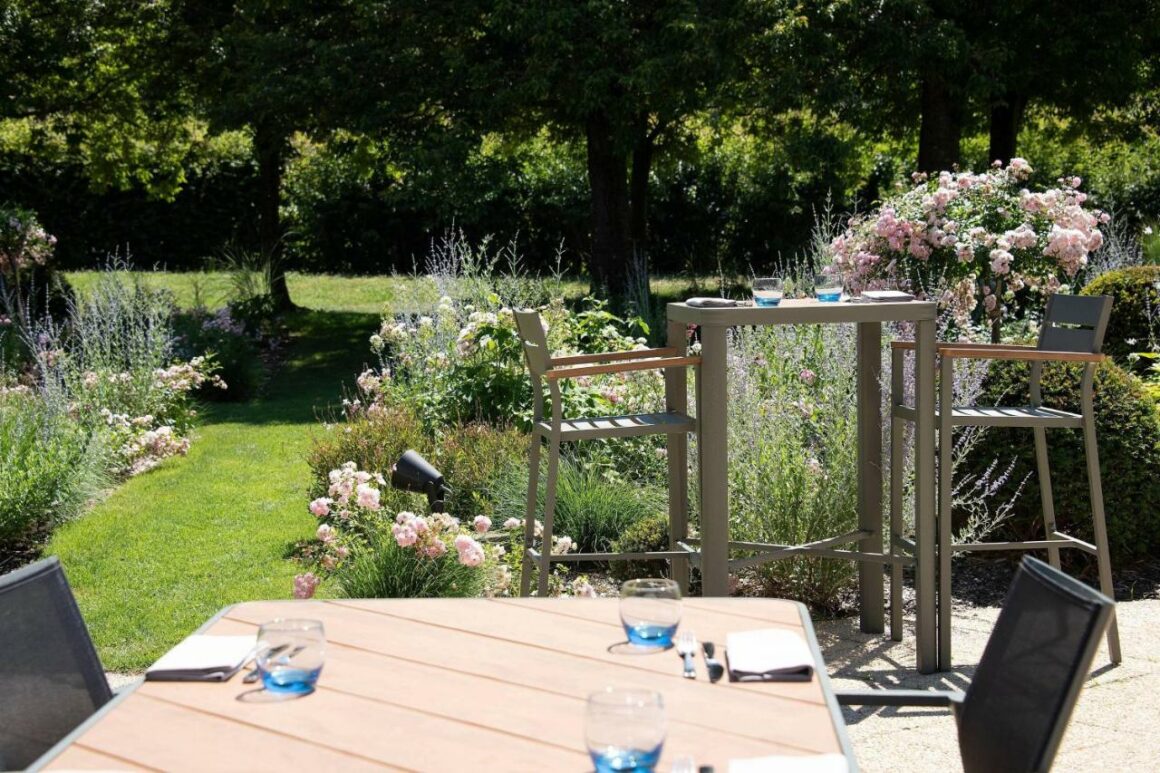 At reception, there is the usual Courtyard marketplace where you can buy snacks, food, soft drinks and wine.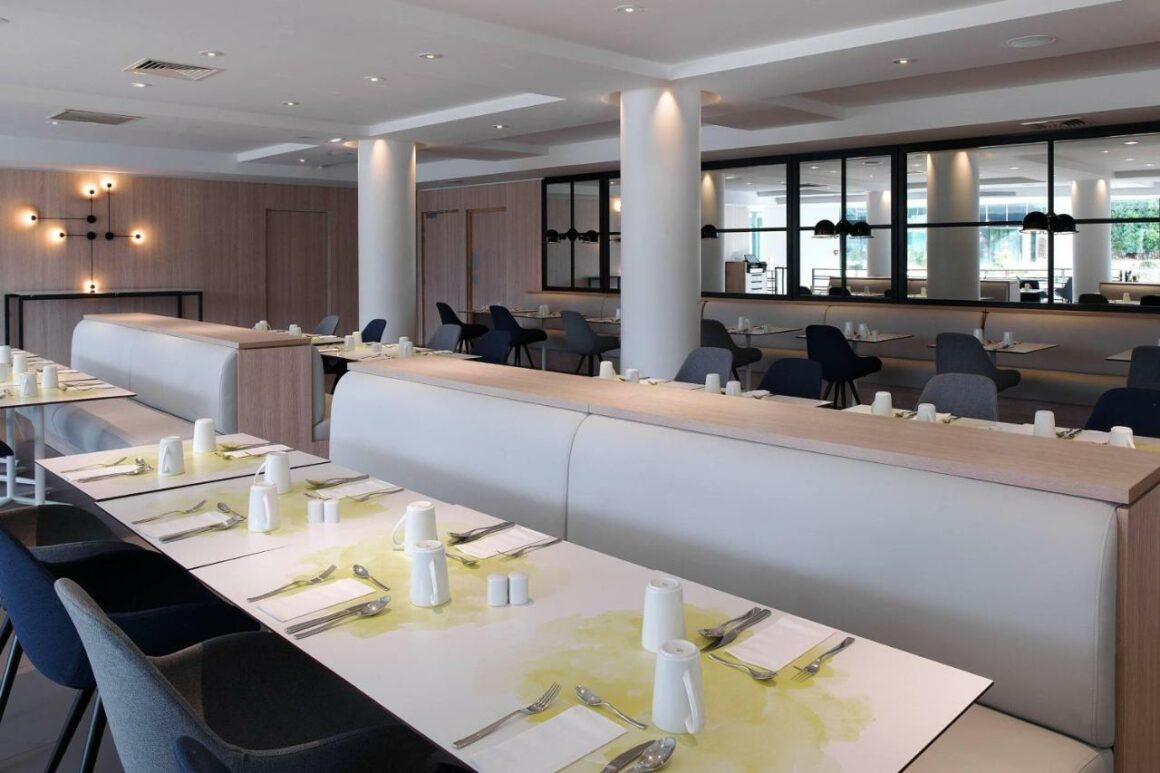 Breakfast is served in Cactus restaurant from 6.30am until 10am on weekdays and 10.30am on weekends.
Facilities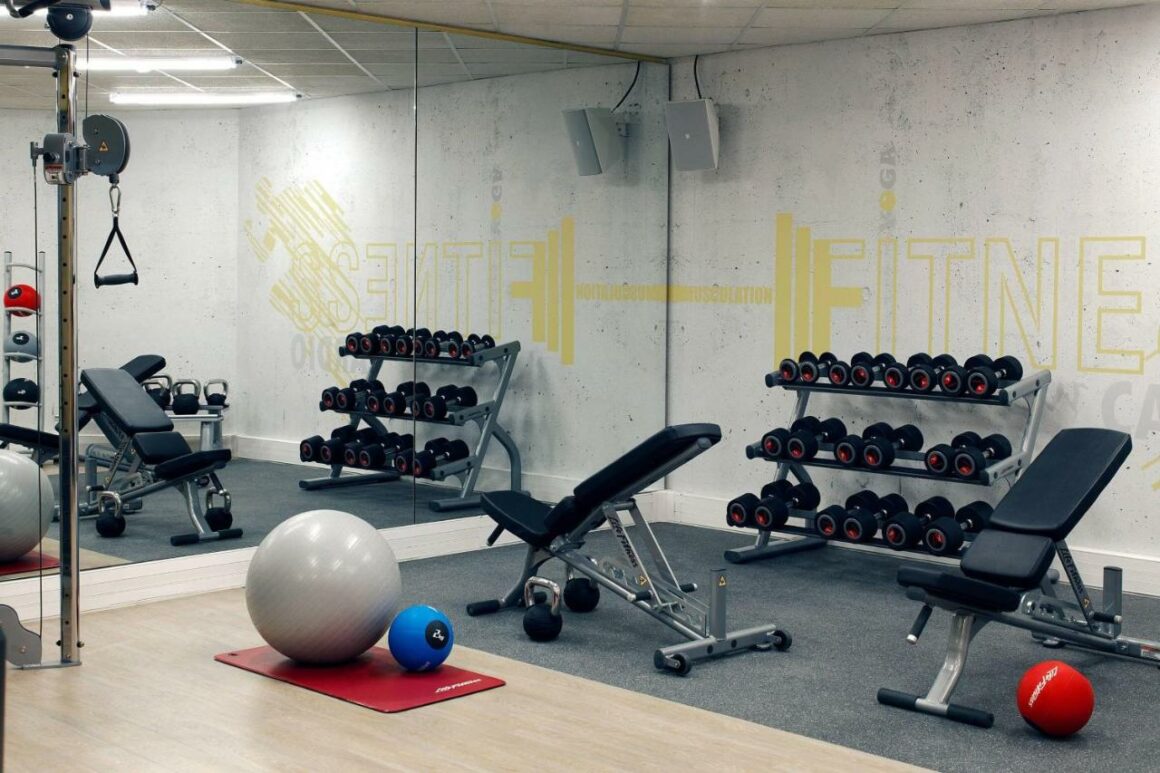 The hotel has a few outdoor facilities, which makes a nice change. There are boules and table tennis in the garden. Inside there is a fitness centre which is open 7 days a week, 24 hours a day.
Courtyard Paris Roissy Price and discounts
My room costs €126. Rooms start from around £110. There is 20% off pre-booking for stays until the end of August 2023 with code ADP. After that date, there is 10% off with the code until 31 January 2024.
You can check availability and prices here.
Conclusion
The hotel was modern and quiet, with a comfortable room. I was grateful for the upgrade and thought the welcome gifts were a nice touch. While it is not as close as some hotels, the price was reasonable and I would consider staying again, especially in the summer when you can use the outdoor space.