Located in Toronto's Saint George district, home to the University of Toronto and the Royal Ontario Museum, the Kimpton Saint George Toronto is an on-trend property with great connectivity. Here's what you can expect.
Kimpton Saint George provided one of the two nights as a complimentary stay to TLFL. And did not receive copy approval of this review. The first time they're reading this is at the same time as you.
Location
Getting to the hotel from Toronto Pearson International Airport took around one hour by taking the UP Express to Bloor, followed by a short walk to Dundas West for the Number 2 TTC Line to Saint George. It's a little convoluted thanks to transit connections between separate buildings and with the rainy weather, I wish I had just taken a taxi.
Initial impressions
The Kimpton Saint George has a brutalist exterior that isn't particularly beautiful, although the addition of the vibrant mural on the side of the building is an interesting feature.
At street level, the entrance is slightly more attractive with a dark wood-effect cladding and plenty of greenery. The entrance is a little hidden from direct street access, so guests will appreciate the blast of warmth from the outdoor heaters before entering.
The reception is a cosy space consisting of warm wood furniture along with heavy use of green paint to create a welcoming environment. Checking in took about five minutes and was swift to complete – besides forgetting my PIN.
This area also plays host to two daily 'events' which are commonplace at Kimpton property. First is the free tea and coffee in the mornings that were consistently kept stocked up, unlike my previous experience in San Francisco, although no small pastries were provided here. Second is the wine-tasting sessions they do each evening between 6 and 7pm which is also free to guests.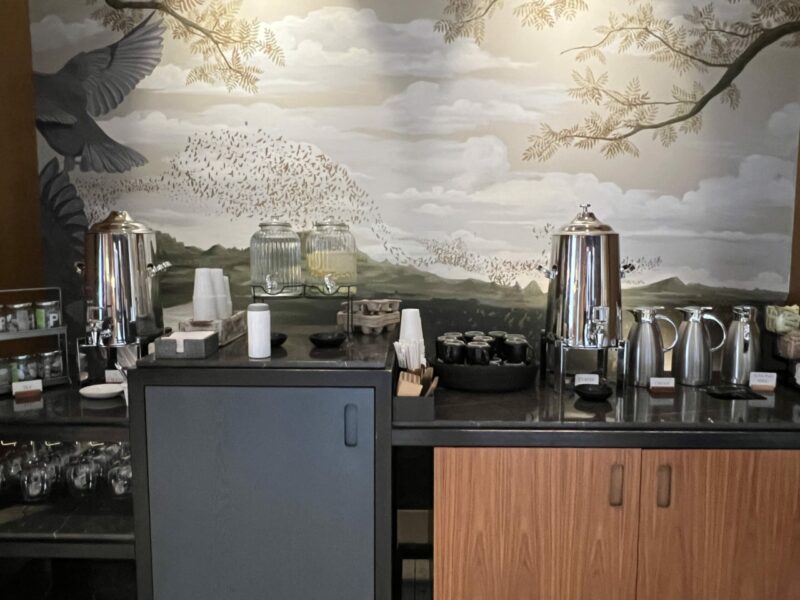 A lounge area can be found immediately next to the reception with a variety of relaxed seating including chairs, sofas, and a chaise longue. With a roaring fire, it adds to the cosy atmosphere of the hotel, which I'm sure was appreciated by guests during the lows of -18 the weekend prior.
The lifts came courtesy of a mirrored lobby area that has a slight hallucinogenic effect that was eye-catching and that I'm pretty sure was installed to attract the Instagram enthusiast.
Here's the directory of floor amenities.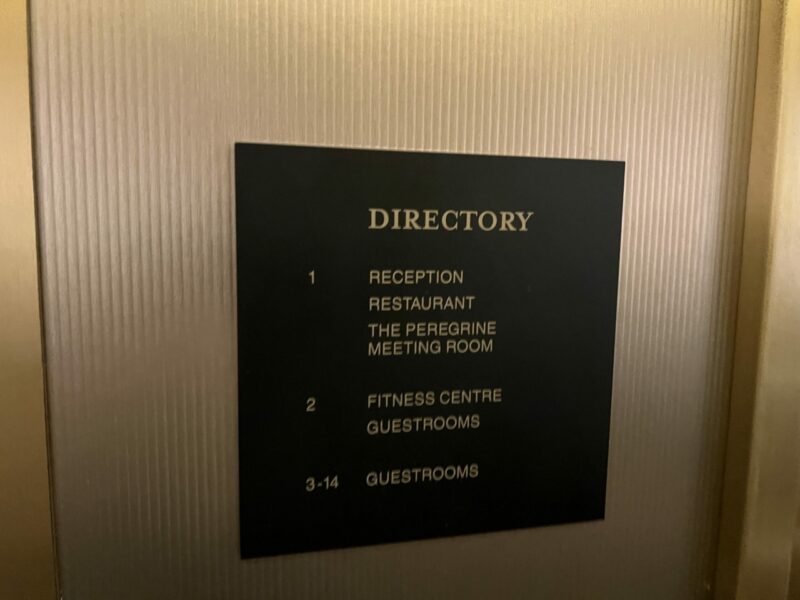 The room
Corridors and walls leading to the room are filled with artistic floor tiling alongside intriguing artwork and photography. It makes the walk feel atmospheric, and it didn't have the endless corridors of some large properties.
For this trip, I was booked into the Saint George's large King Room which totals 290 sq ft. of space. I could certainly feel the difference of the room size compared to those in other North American cities, namely nearby New York – albeit in completely different tiers of importance.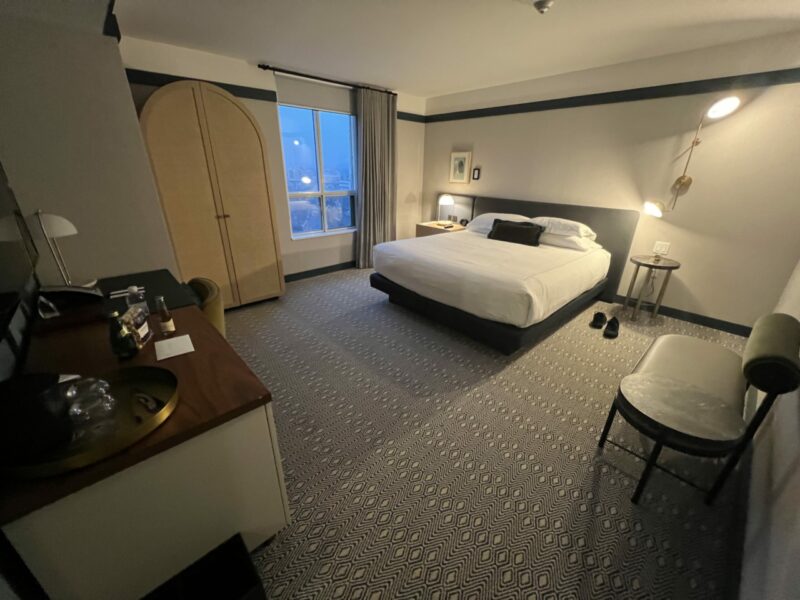 At the centrepiece of the room was the king-sized bed itself, a comfortable bed with plenty of pillows and a soft duvet – I had an excellent sleep here. This was complimented further by an unattractive blackout blind that was covered by a more aesthetic curtain to create a relaxing environment to rest in.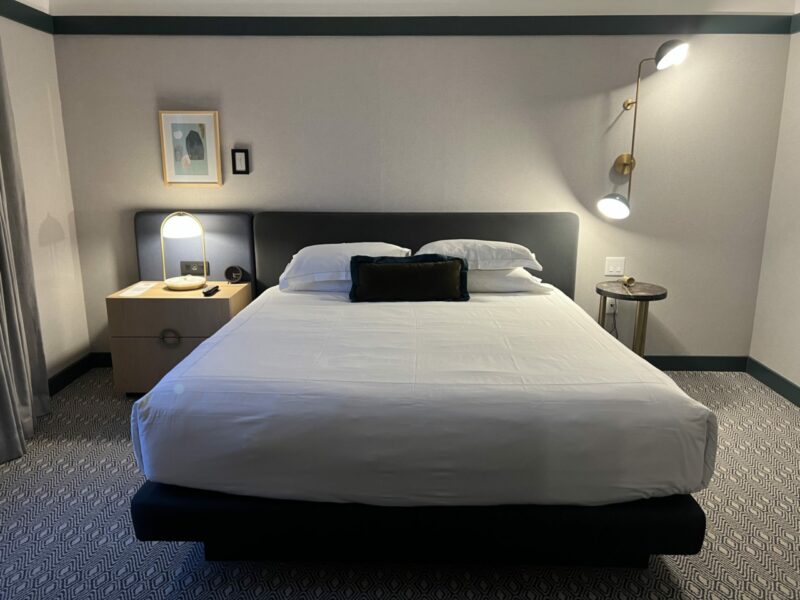 Both sides of the bed had dimmable lamps, a total of four US-style sockets and USB ports respectively as well as a large set of drawers with inbuilt safe.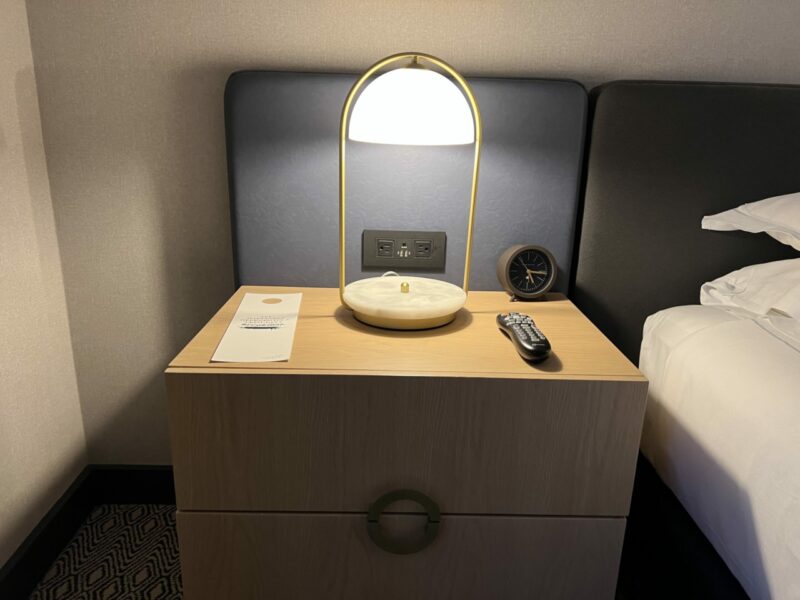 Opposite the bed is a unit that holds more storage, a desk, a refrigerator and a large screen television which featured local cable channels as well as Chromecast.
Next to this is the wardrobe that held two dressing gowns, an iron and ironing board as well as an additional stand for the suitcase.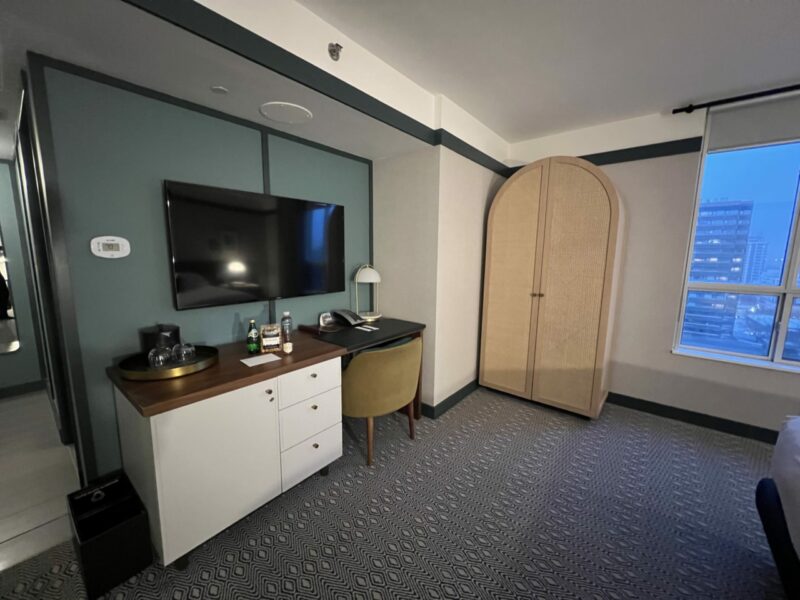 Meanwhile, in the opposite room is a randomly placed sofa that was neither comfortable nor practically placed within the room.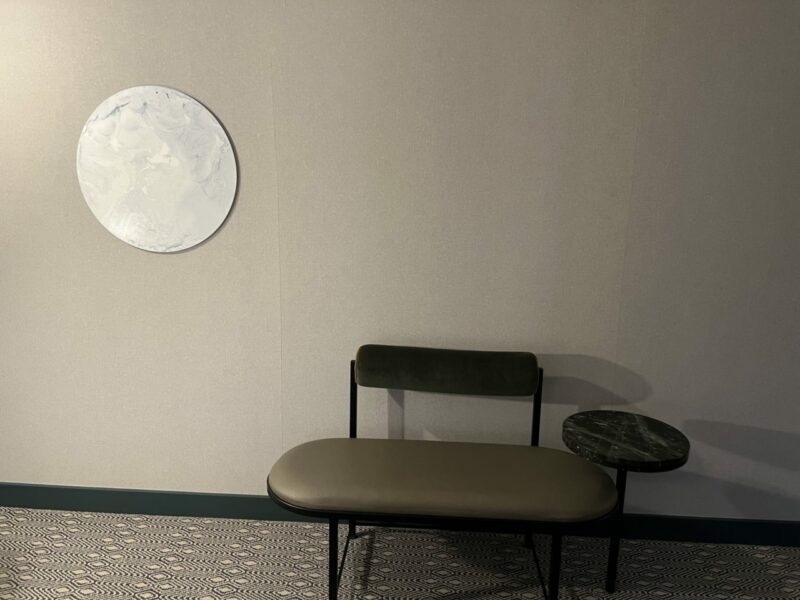 This leads me to my main thought about this room. While I appreciate the size of the room and the extra comfort this gives you, I feel like the property owner could've done more with the walls to make it feel a little less barren. A colourful piece of artwork could make this space a bit more alive or interesting. This is nitpicking, but if they can have creative corridors, they could elevate the rooms in a similar manner.
The bathroom was a decent size providing enough room to move around in without taking away from the space in the rest of the room. As for the shower, it was powerful but lacked a handheld attachment, while the extractor fan and water pipework were quite noisy – although these were only noticeable for the duration of the shower.
Amenities were courtesy of Atelier Bloem as per other Kimpton properties. Other amenities, including a Nespresso machine, were on request.
Facilities, food and beverage
Kimpton Saint George Toronto offered an excellent gym with plenty of cardio equipment, free weights and a cable machine. I appreciate this as an amenity to stay healthy while travelling, and seems to be a uniform feature of many Kimpton properties. The fitness centre was quiet throughout my visit.
If you need to stay connected and work here, in-room WiFi was reliable and fast enough to run high-definition video and make video calls. The speed wasn't mind-blowing, but I'll take reliable connectivity over excessive speed any day.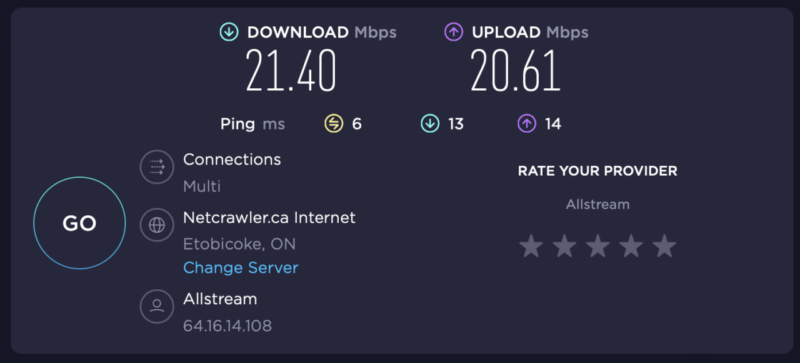 While not operated by the hotel, The Fortunate Fox acts as the defacto hotel restaurant owing to the door that leads directly from the lift lobby to the restaurant – or directly from the street.
It's a funky space that plays host to a bar with a wide range of spirits and beers for patrons to take advantage of. It seemed busy with locals, who on this night were having a quiz night, as well as hotel guests.
The cuisine offered could be described as classic American favourites alongside a smattering of Canadian specialities, if you can call cheese, chips and gravy, a.k.a. poutine, a speciality. Prices were akin to any western city and good value when compared to many overpriced hotel restaurants.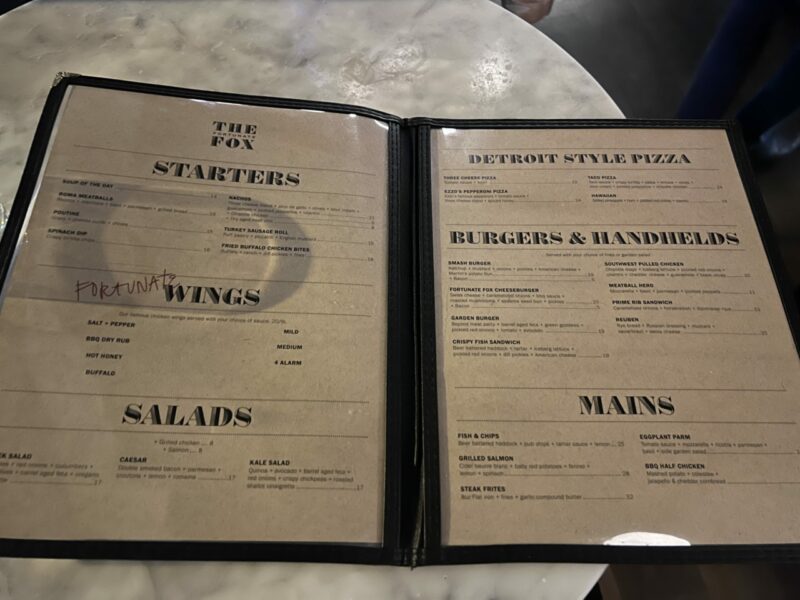 While I made the mistake of having chips as part of both my starter and main, I enjoyed the food. It is not going to win awards for creativity but the flavours were good, the food was of high quality and was exactly what I needed after a long day of travel – even if the photos and lighting don't give it justice. I opted for the Buffalo Chicken Bites for starter followed by a Fortunate Fox Burger.
I did debate having the dessert after being overloaded by chips, however, the dessert consisting of apple crumble and ice cream was easily the best course. If you visit, you need to try this.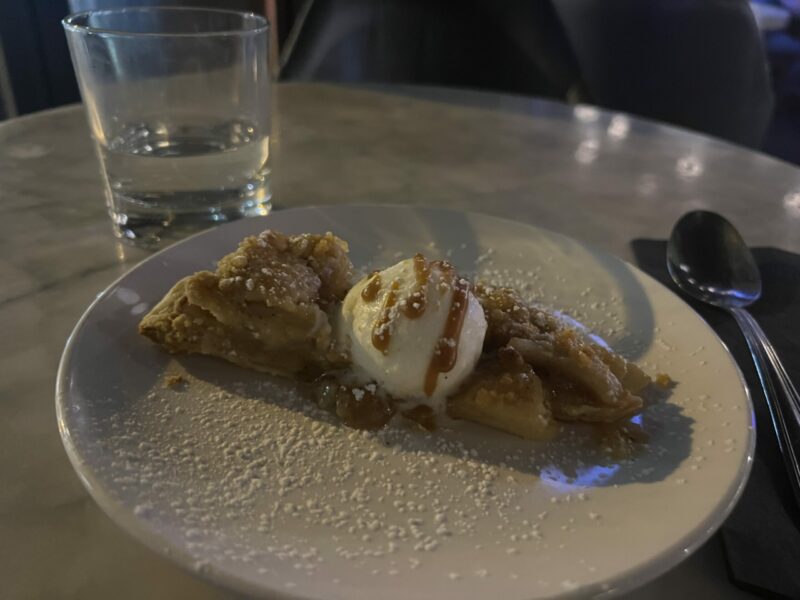 While I didn't have breakfast during my stay at the hotel, The Fortunate Fox offers breakfast in the restaurant, or guests can opt for it in-room. Here's the order card that needs to be hung on the room door to be processed. In-room prices were middling but not excessive compared to prices I've seen elsewhere.
Conclusion
While I do feel that the property could improve the design of their rooms, I still enjoyed this comfortable and stylish stay at the Kimpton Saint George. With the large in-room floor space and a plethora of communal seating options on the ground floor, I feel that the hotel gets most of its balance right when it comes to design. Food courtesy of The Fortunate Fox was good, and guests at the hotel would do well to give it a go, whether for breakfast or dinner. Kimpton Saint George gets the core experience just right, even with the minor areas for improvement – and is easily why Kimpton globally has become one of my go-to options if looking for a reliable chain but boutique-esque property.
You can check prices and availability for the Kimpton Saint George Toronto here.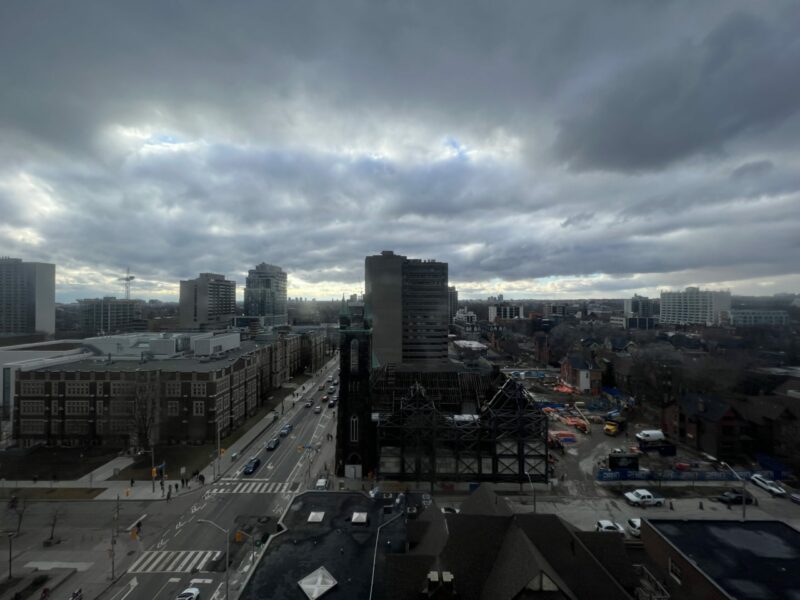 Like our Kimpton Saint George Toronto review? You can read more hotel reviews here.