I recently spent five nights at the 4-star Novotel Phuket resort as the first stop on a 3-week adventure through Thailand and Singapore. I was very impressed by my stay, and it exceeded my expectations.
We needed somewhere to stay for a few nights after a long flight from Heathrow via Bangkok. I was mainly looking at Accor hotels for this stay, and the Novotel Phuket resort stood out. It had the right room types for three people and all the facilities on our wishlist.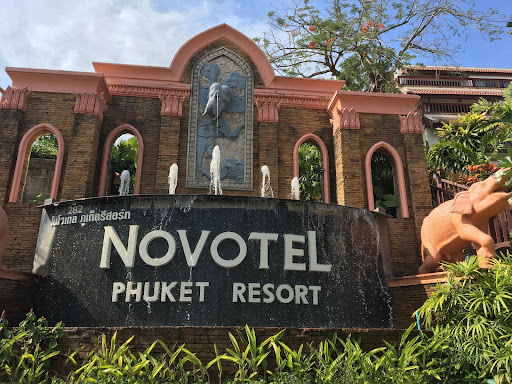 Pricing and Booking
I booked the Novotel Phuket Resort direct on the Accor app. This is an easy process; the bookings are easily viewable on the app.
We paid £98.41 per night for two adults and one child to stay in a deluxe family room (1 queen size bed and one bunk bed). The upgrade included 10% off all room rates + the Accor member discount.
This rate also included breakfast because we booked as part of Asia Like Never Before promotion which has now ended.
The Accor Loyalty Program
I earnt 1617 points for my stay. This included points for the visit and money spent on in-resort services and food and drink.
If you want to get a further discount off your stay, I recommend the ALL Plus Voyageur card, where you can get an additional 15-20% off room rates for up to 2 rooms, 20 free status nights to fast-track to Silver status with 20 status nights.
A 1-year card costs £175.98. There's a further 20% discount off cards until May 2023, which I have just snapped up.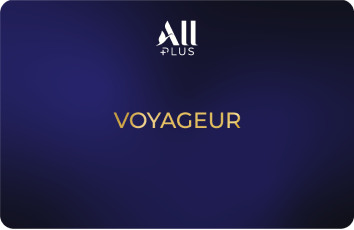 Location of the Novotel Phuket Resort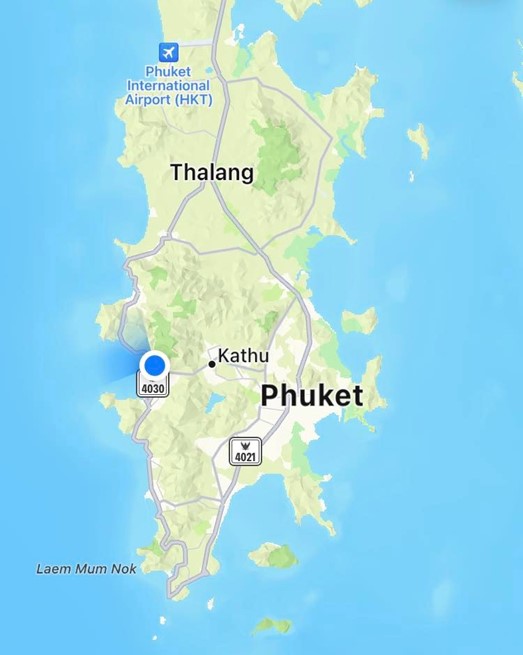 The Novotel Phuket Resort is located in Thailand in the Patong Beach area, one of Phuket's most built-up tourist destinations.
However, the hotel's location is much quieter as it's set on a hill on the east side of the beach, overlooking the entire beach. There are steps from the pool area which lead all the way down to the beach (across a road).
You can walk along the beach promenade from here, where you'll find the bustling streets of Patong Beach, which offer a variety of shopping, dining, and nightlife options.
How to Get to Novotel Phuket Resort
From Phuket Airport, Patong is 1-hour drive south which isn't ideal after a long flight, but it was nice in the morning to wake up where we would be staying rather than in an airport hotel.
We booked a transfer via the Accor app, but you can also book directly with the hotel or get a much cheaper taxi from the rank at the airport. The public bus takes over 2 hours from Phuket Airport to Patong.
Check-In
We were very tired at check-in, but luckily the process was smooth. I was greeted with warm smiles and attentive service from the moment we arrived. The team was always ready to assist with any requests or inquiries. Our luggage was taken from the transfer straight to our room, and we were offered face towels and a welcome drink.
The Deluxe Family Room
The resort features 277 spacious rooms and suites, each decorated in a contemporary Thai style. It was much bigger than we had expected on arrival to the room, so it was definitely worth the upgrade from a twin room with an extra bed.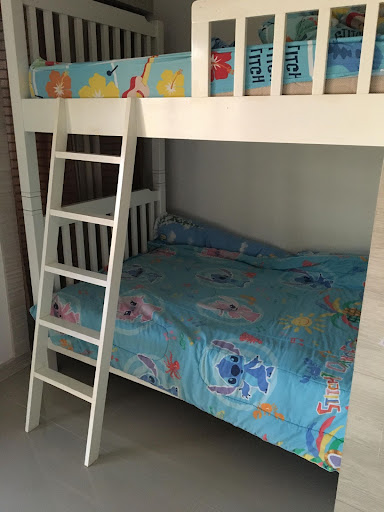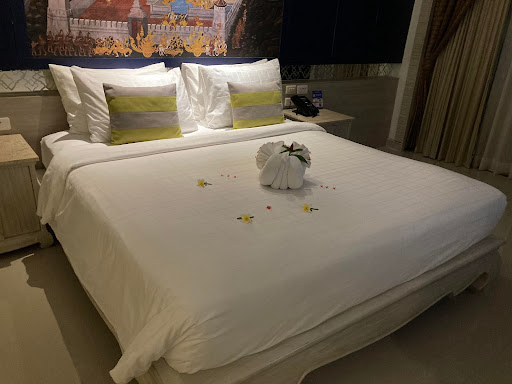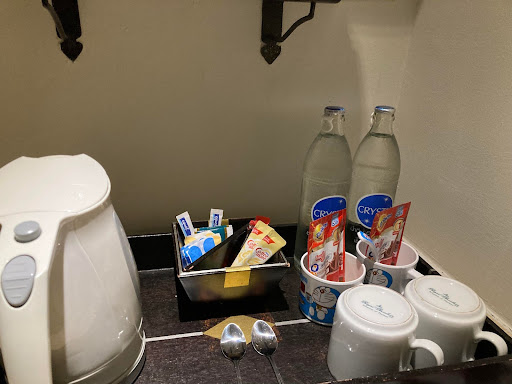 There was complimentary tea and coffee as well as two bottles of water each day.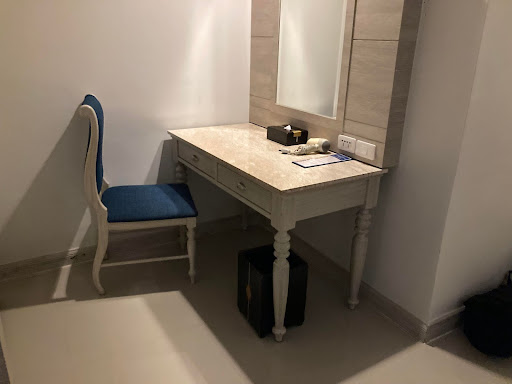 There was a dressing table and mirror with a useful socket. For us, this doubled up as a play table and storage.
The bathroom was also very large, and because it was a child-friendly room, there was a shower and a bath. There were many complimentary toiletry sets and some lovely-smelling moisturiser.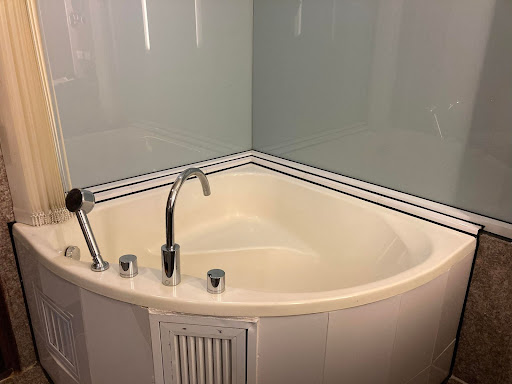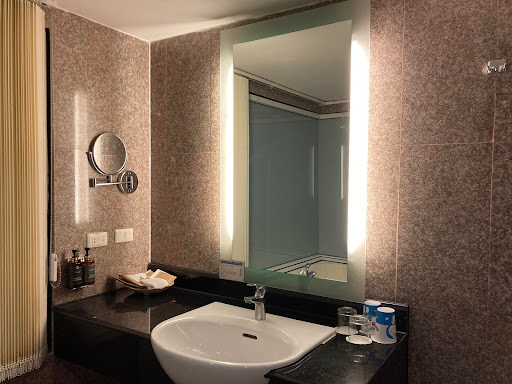 They had even added children's cups which was perfect because we had an incident with one smashing at a previous hotel! The mirror had good lighting, and the magnified mirror was also a good addition.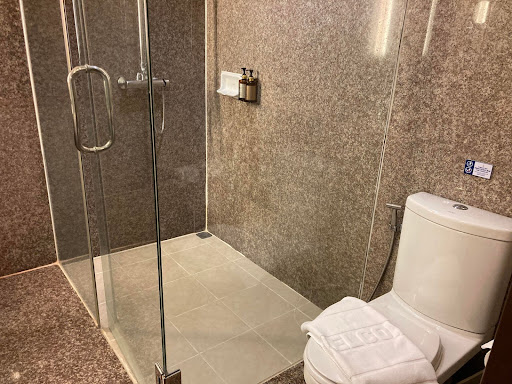 The shower was nice, too, with good pressure. The shampoo and body wash smelt lovely.
In the morning, we were very impressed with the view. We didn't pay for a sea view room, but we got one anyway! The balcony was large too.

Other Rooms Available at the Novotel Phuket Resort
Apart from the family rooms, most rooms are set out to accommodate two people.
Superior Room
The superior room is the allocated room type with no upgrades but still has a balcony and everything two people would need.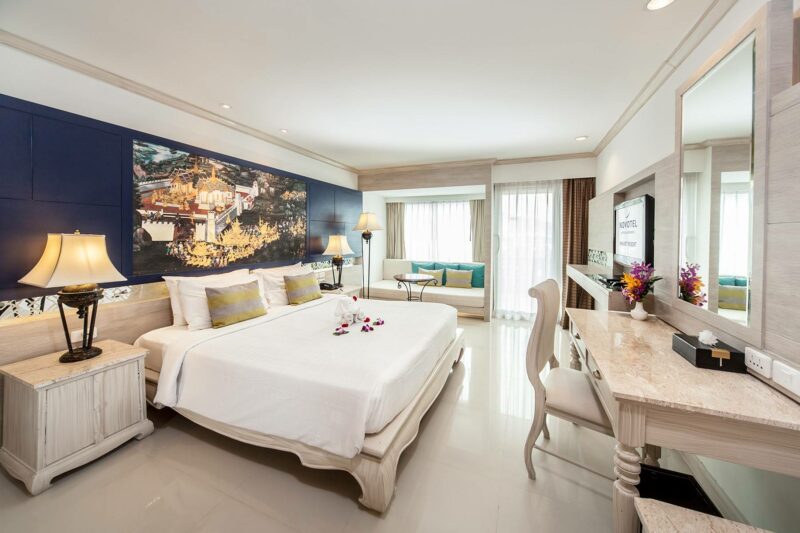 Deluxe Room
The deluxe room is similar to the superior room, but it has a beach bag, bigger pillows, a welcome minibar, a fruit and flower vase, a beach hat and a safe. You can also book a deluxe sea-view room.
Deluxe Pool Access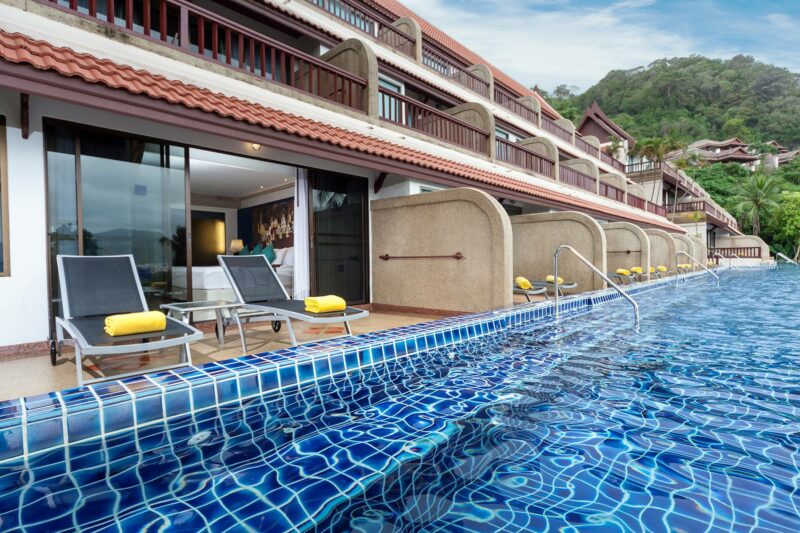 If you love pool access rooms, a select few rooms have this at the Novotel Phuket resort. The pool is hidden at the top of the resort so very quiet and perfect for couples.
Family Suite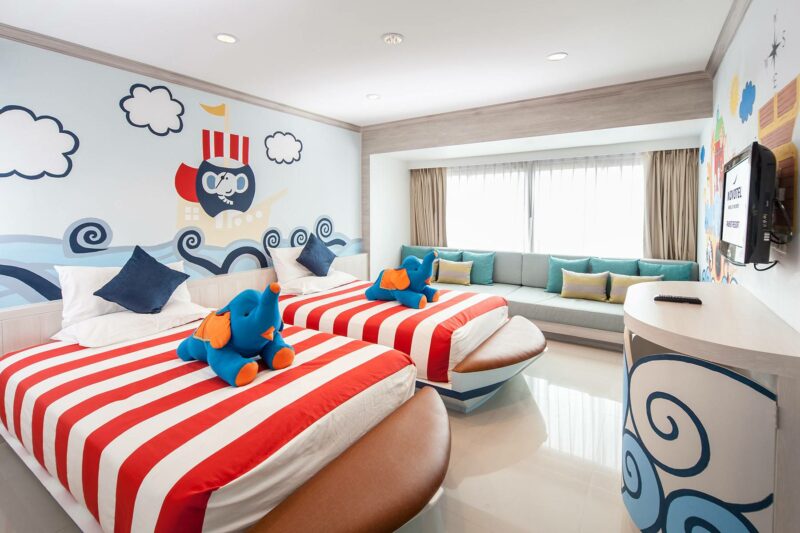 As well as the deluxe family room we chose, you can upgrade again to the family suite, which features two bedrooms, a shower with a jacuzzi and a lounge area.
Suite
The suite is the available room category on offer with a minibar and mini-kitchen, shower with jacuzzi and large private balcony. A laundry valet service is also included in the room price. Laundry is available with other room types, but it's payable.
Food and Drink
The resort offers three on-site dining options, catering to various palates and preferences. The food and drink on offer was spectacular.
Breakfast – The Coffee House
The restaurant lives up to its name because the coffee was the best I had in Thailand.
The main restaurant serves a daily buffet breakfast with various Western and Asian dishes. It was a lovely start to each day to wake up to breakfast with a view.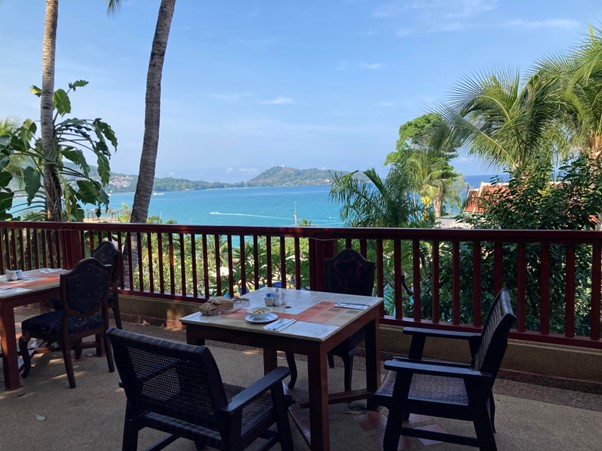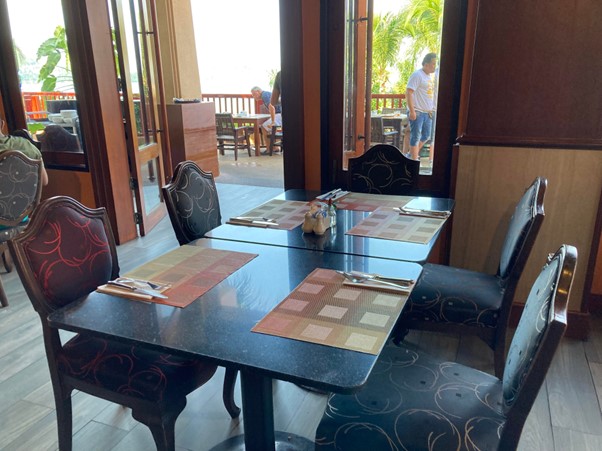 Various cuisines were available to suit many nationalities, including American Breakfast, Thai food, Indian-style breakfast and Japanese dishes. As well as having several live cooking stations and a huge selection of hot food, pastries, and fruit. The staff also come round with extra small plates to try.
The coffee house also does the occasional seafood buffet, which was heavily advertised throughout our stay.
Room Service
Room service was very useful and available 24 hours. The diverse menu features Western, Indian, and Thai cuisine. Room service is very helpful for those with children, providing a quick and hassle-free dining option. However, it's worth noting that the prices for in-room dining are significantly higher than those found in town.
The Pool Bar and Cocktails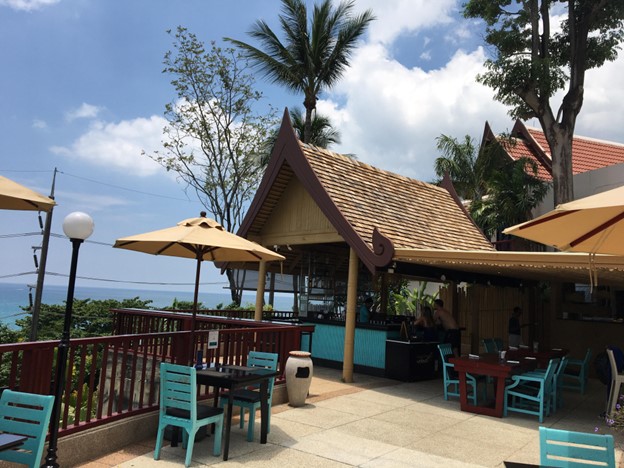 The bar offers a wide selection of expertly crafted cocktails, featuring both classic favourites and unique creations inspired by Thai flavours. We enjoyed trying the mojito and Pina Colada as lots of fruit shakes.
During our visit, there was a happy hour from 3:00 pm-5:00 pm. You can put drinks on a room tab which will, in turn, add to your Accor points balance rather than paying with the order. Drinks are delivered to your table at the bar or sunbed.
Gym and Health Classes
The resort boasts a newly renovated fitness centre. There are daily health classes, such as yoga, but I did not use these facilities these during my stay.
Afternoon Tea
One of the unique offerings of this resort is the afternoon tea which runs from 2:00 pm until 4:00 pm daily. We tried this one day after seeing many advertisements around the hotel picturing a 3-tired tray filled with sandwiches and cakes.
However, when we arrived, the service was more buffet-style, and you could order one drink. This was fine for us but not what was advertised.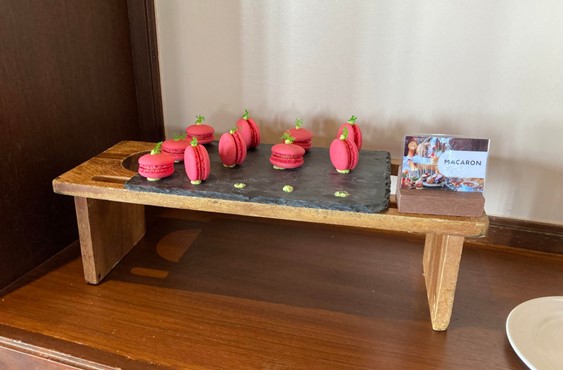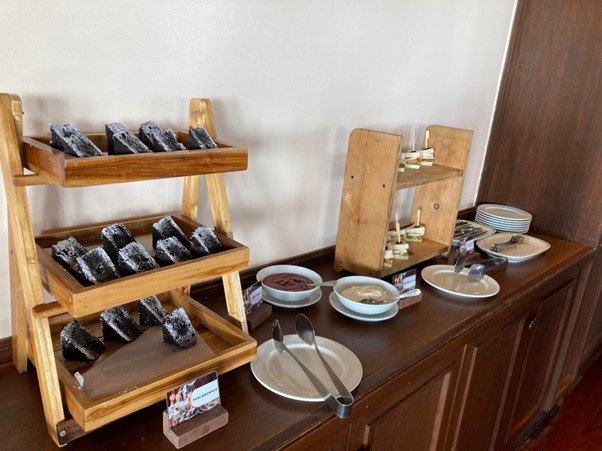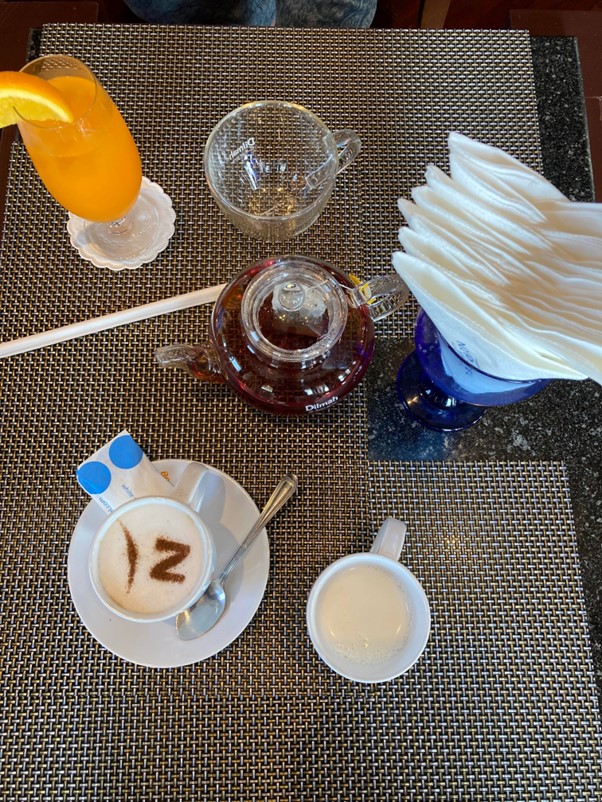 The Pinnacle Sky Bar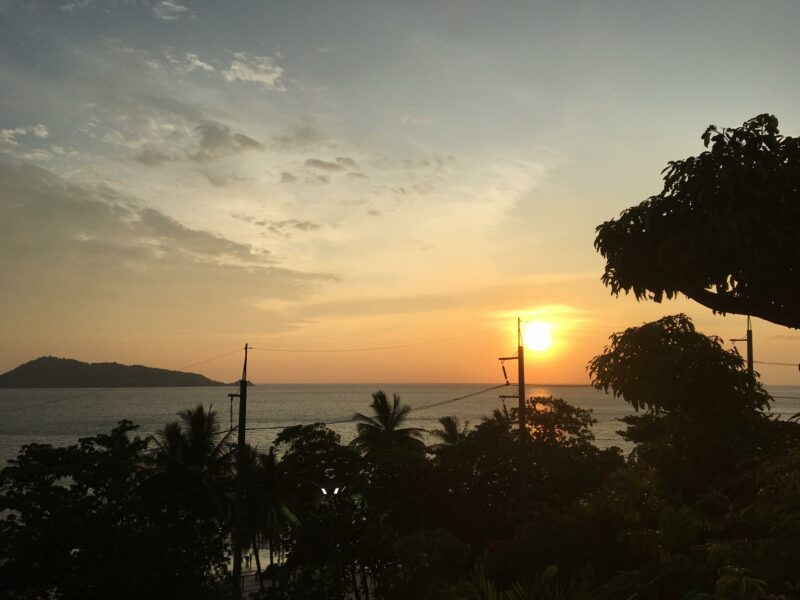 The Sunset Bar at the Novotel Phuket Resort is a must-visit spot during your stay. The bar is on an elevated part of the resort, offering breathtaking panoramic views of the Andaman Sea and lush landscape.
The bar offers an extensive menu of handcrafted cocktails, premium spirits, fine wines, of local and international beers. Snacks and appetisers are also available. During our visit, a happy hour was from 5:00 pm-7:00 pm.
The Novotel Phuket Resort Facilities
There are lots of facilities and services on offer.
The Pools and Views
The main highlight is the stunning three-tiered swimming pool. This was one of the main reasons we booked this resort. The top two pools target adults, whereas the bottom is a kid's pool with a volleyball section. All pools boast stunning views of Patong Beach.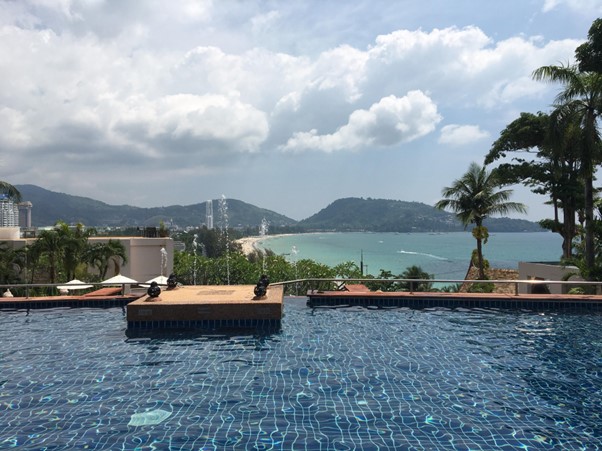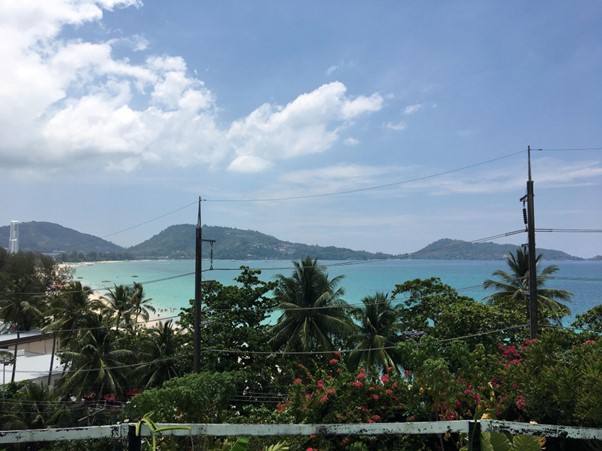 The Kids Pool
The kid's pool (bottom pool) had a shallow section for younger children and a waterfall feature.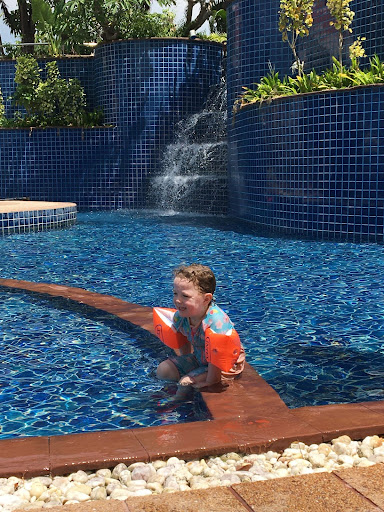 Le Spa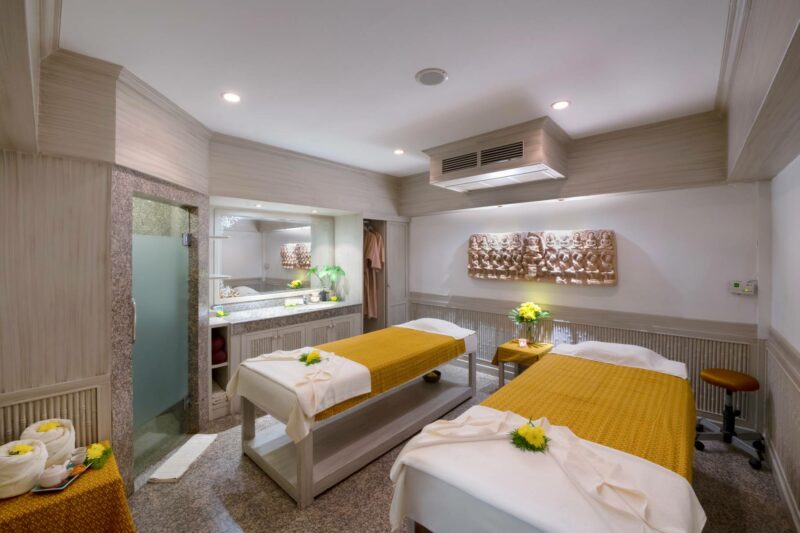 The Novotel Phuket Resort also houses a luxurious spa, where you in traditional Thai massages, facials, and body treatments. I opted for a facial treatment which was very good.
Transfer Services, Tour Counter and Shuttle Bus
There is a complimentary shuttle bus service at regular intervals throughout the day. We tried this once, but it just went to the nearby shopping centre, a walk away from Patong Beach on a busy road. The service is perfect if you want to go to the shopping centre and back or maybe to explore the nightlife on Bangla Road, but not to go to the beach.
The transfer desk price list of everywhere on the island, where you can book hassle-free transfers around the island. The tour counter can recommend popular attractions, cultural experiences, and hidden local gems.
The Kids Room
The Kids Club provides a safe and supervised environment for children to enjoy fun activities. Children need to be 6 to be left with the staff in there, but from what I can see, most guests were using it as a playroom.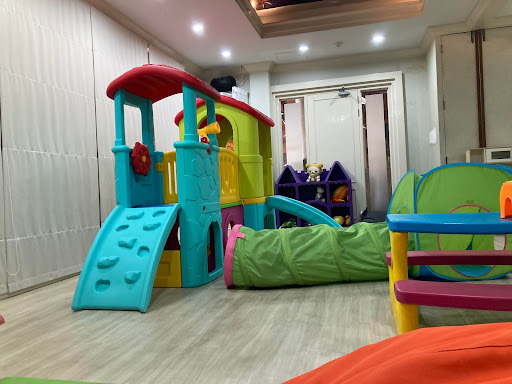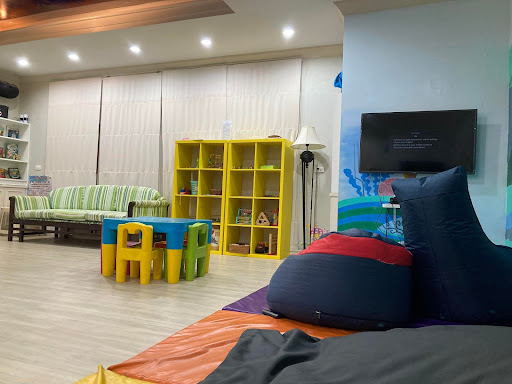 Classes
Some cooking classes were on offer during our stay, with separate sessions for kids and adults.
Final Words
The Novotel Phuket Ran excellent a great choice if you are looking for somewhere to stay in Phuket. There is some of the best services we experienced on our trip.