I wrote a while ago that BA was planning to introduce a new First area in T3, although the original rumours were that it would be a mini Concorde Room. It turns out that, in fact, it is a slightly better version of the old First Dining Area, which will eventually include a proper bar. You may have seen photos earlier on of the area on other websites, but it was not the finished look. It is still not quite complete now, but it's definitely taking shape.
I was unaware they have actually revamped the entire First lounge at T3 with new furniture, so I thought I would include that as well.
Entry requirements, location and opening hours
Opening times: 05:00 – 22:30
First Lounge: Customers in First class, British Airways Gold card holders plus one guest and oneworld emerald members plus one guest
First Dining Area: Customers travelling on British Airways in First class and BA Premier cardholders
Galleries First
There has been no real change from what was in the lounge before, just new furniture.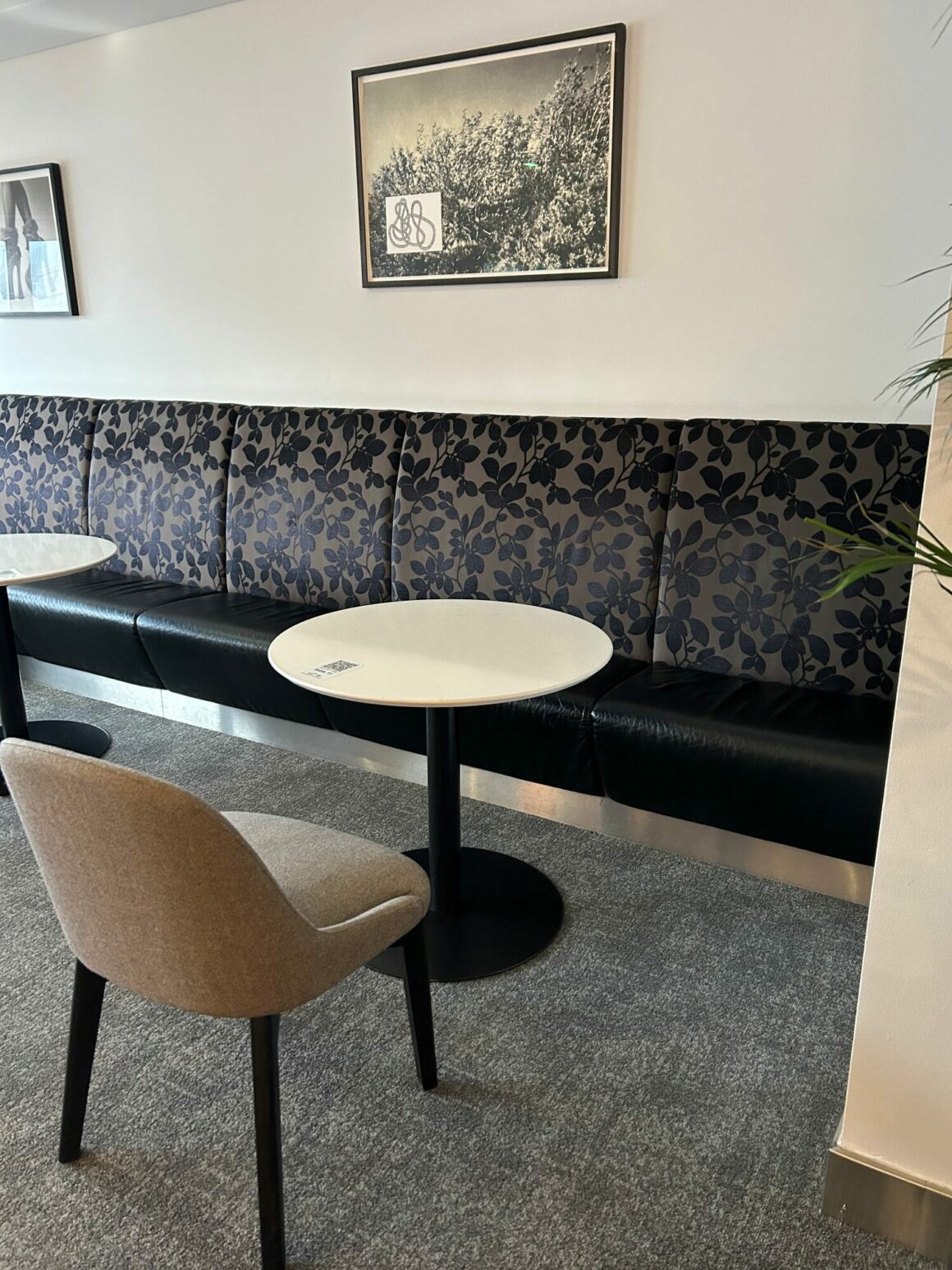 As you head into the lounge, you are greeted by the champagne bar, which looks very similar to before but with new tables and chairs.
If you turn left, it leads into the area with another bar with wine and champagne. At the far end are all the spirits. This area definitely looked a lot smarter and more modern than before.
Going the other way there is a kids play area and then a work area. The high table has power sockets, although it looked like there were sockets in the floor for some of the other tables.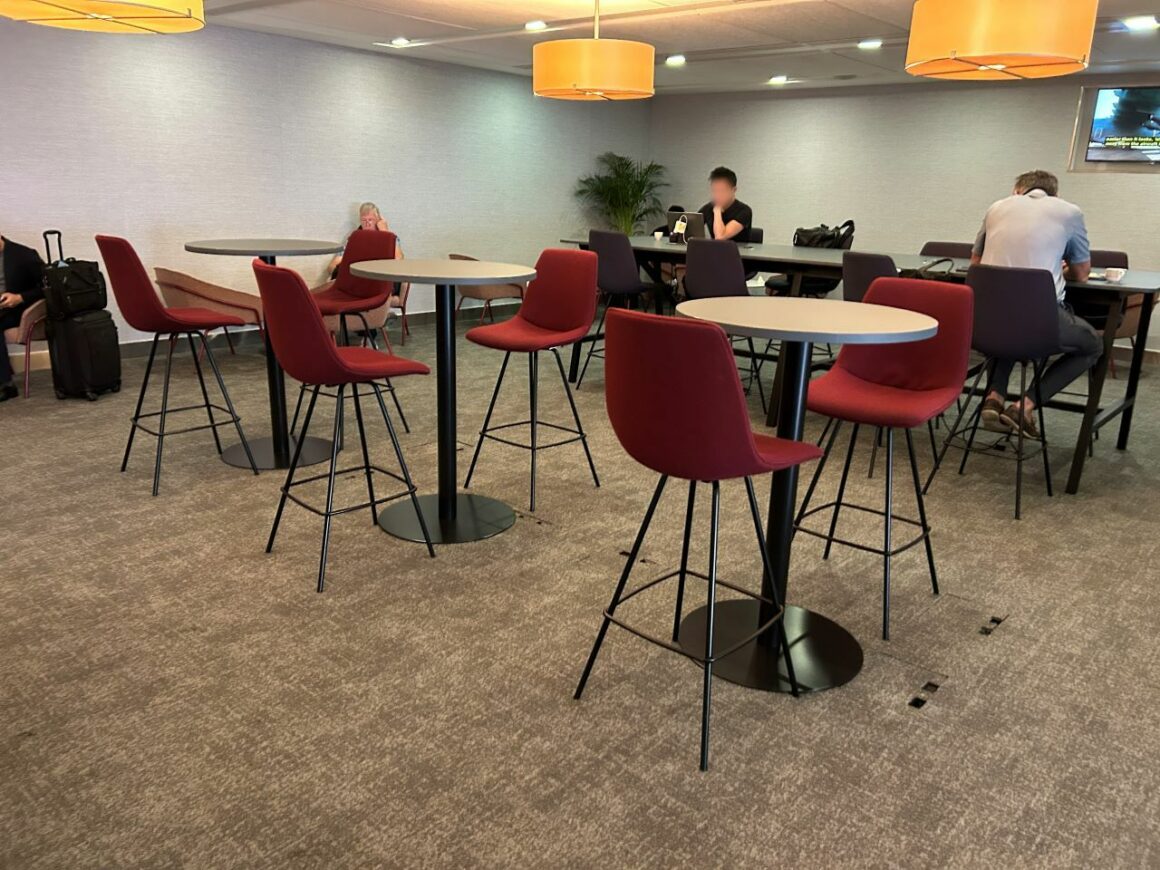 Past this area is the dining room with a buffet and plenty of tables.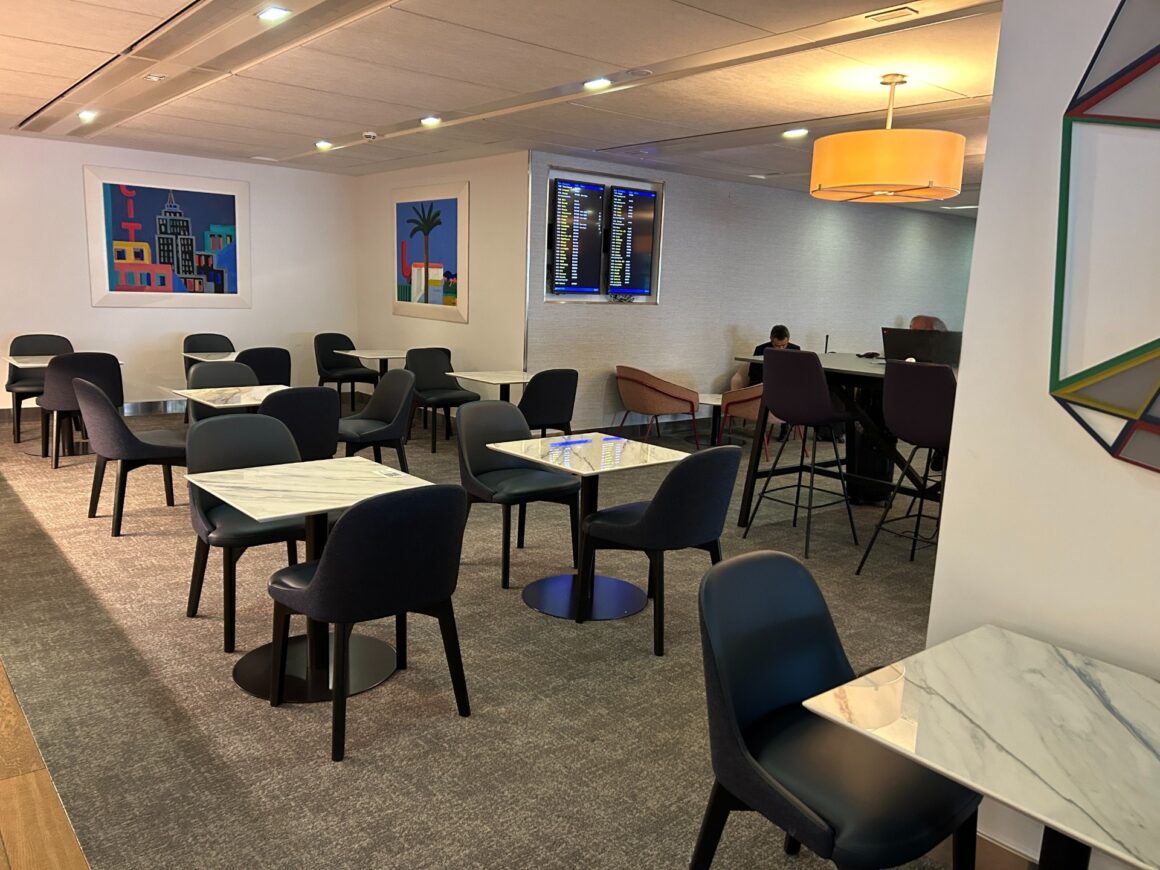 The buffet has the same as you would get at T5 in Galleries First: A Full English, pastries, fruit, yoghurt, meats and cheese porridge and cereals.
At the end is another bar area.
Next to this is the entrance to the First Dining Area. This was available prior to Covid but from memory, I don't remember anything but a few tables and chairs, I don't remember the window seats being there, but I could be wrong. There is a bar set up which has now got a proper table which is a great improvement on the temporary one.
The booths are the same as before, but they are due to be updated shortly. I think they still look in reasonable condition.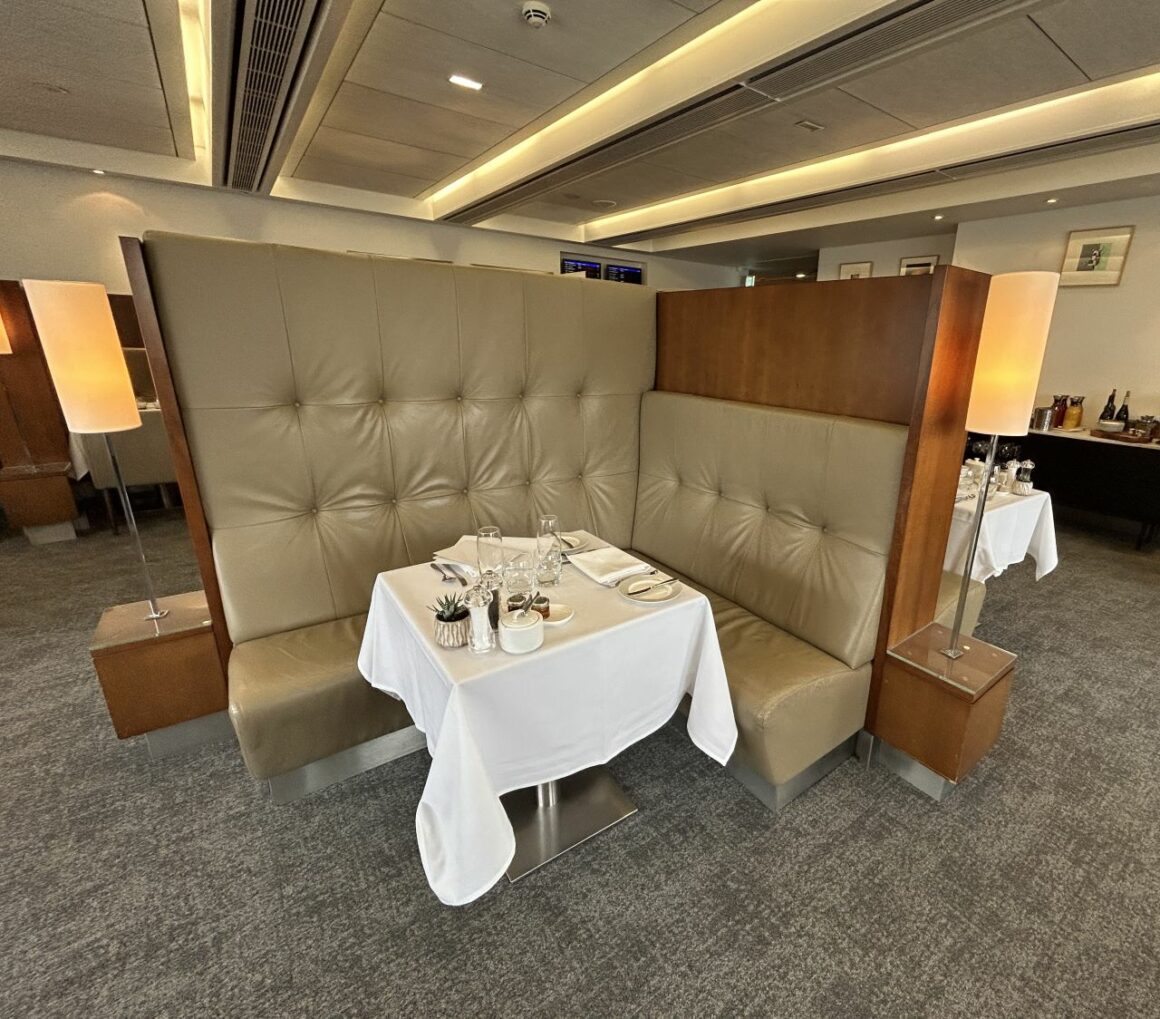 Like the Concorde room, they serve Laurent Perrier Grand Siecle champagne and wines that are served on board in First. Here is a full look at the spirits: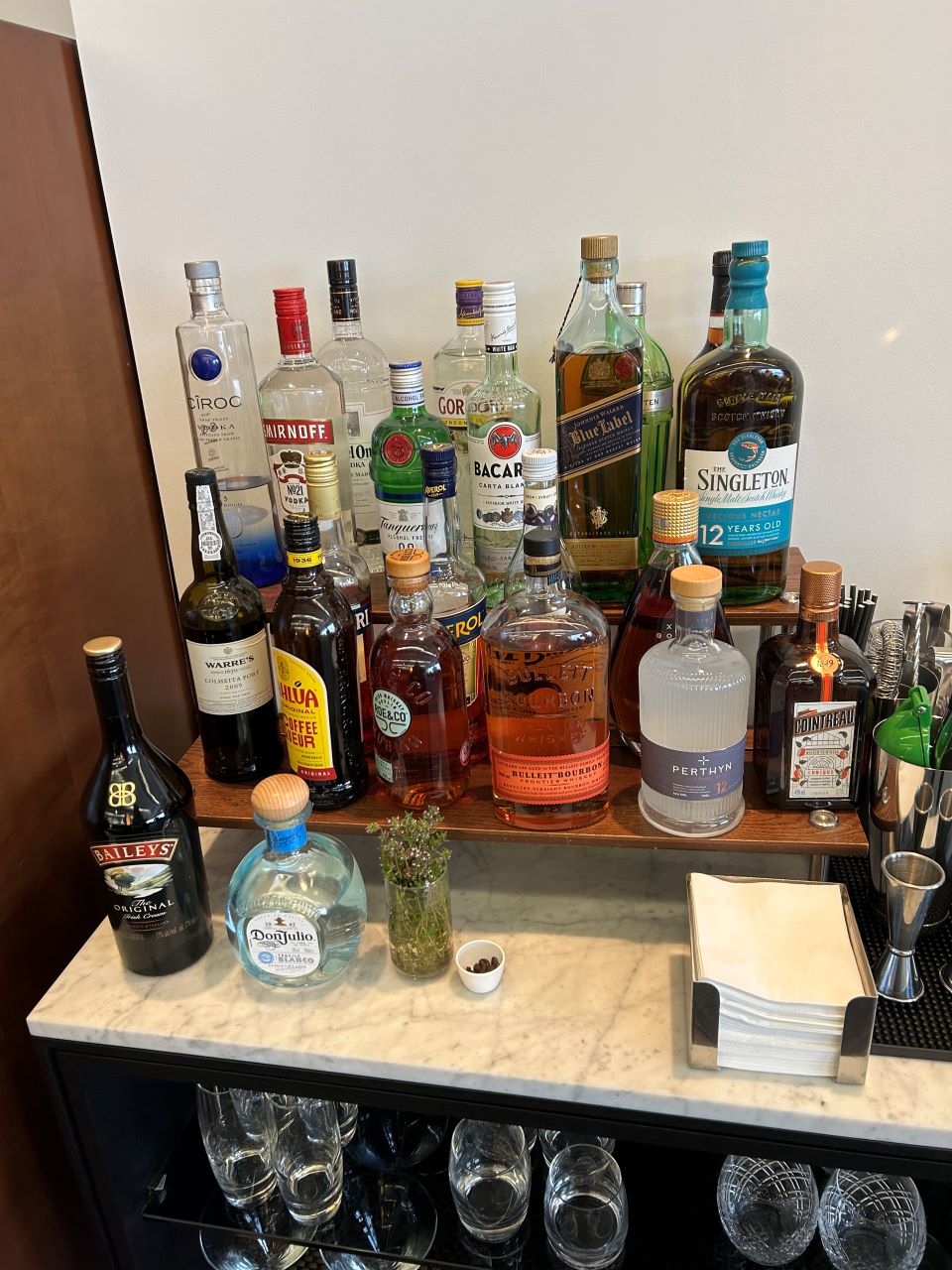 The menu is also the same as the Concorde Room. Here is the breakfast menu: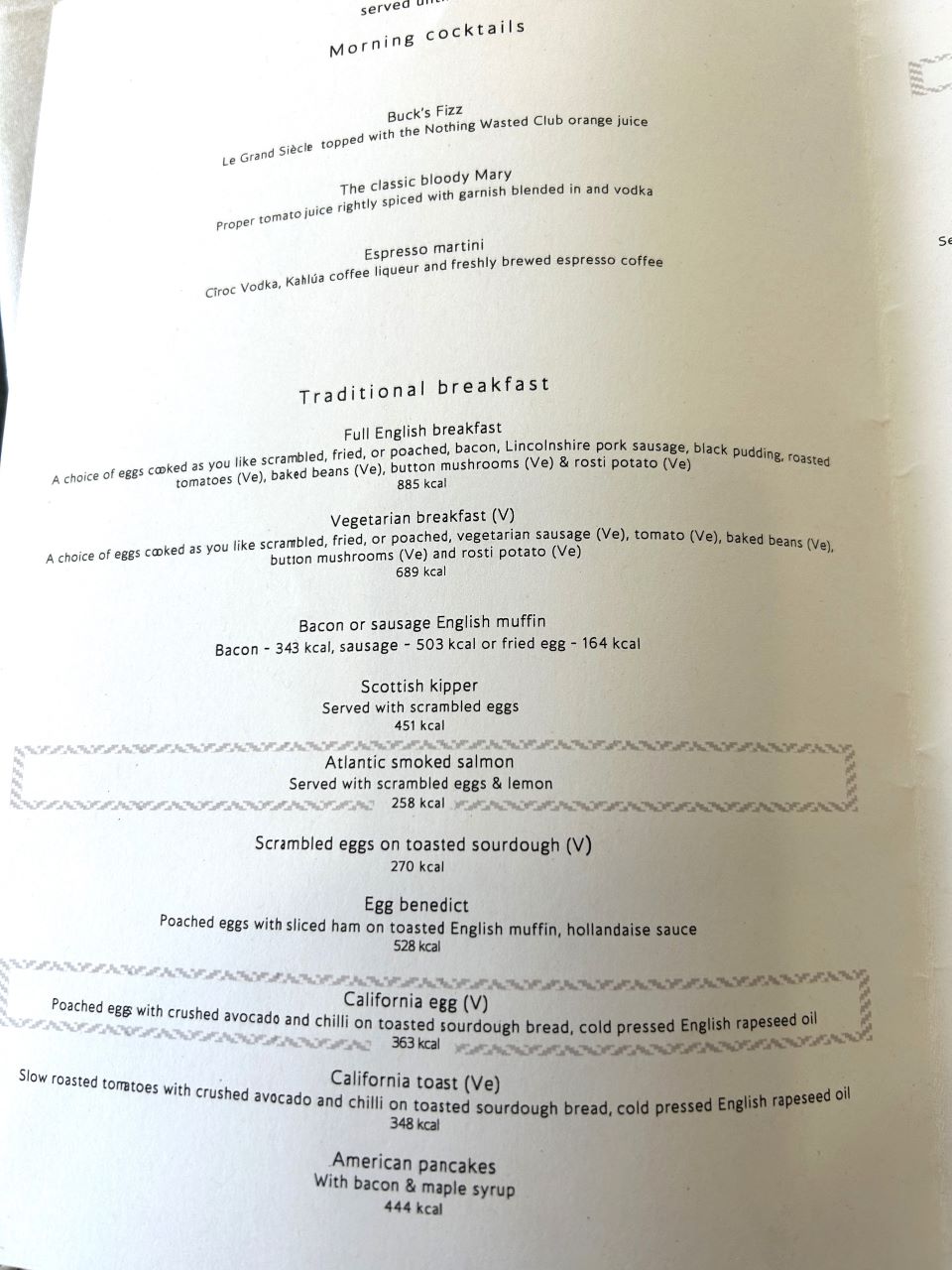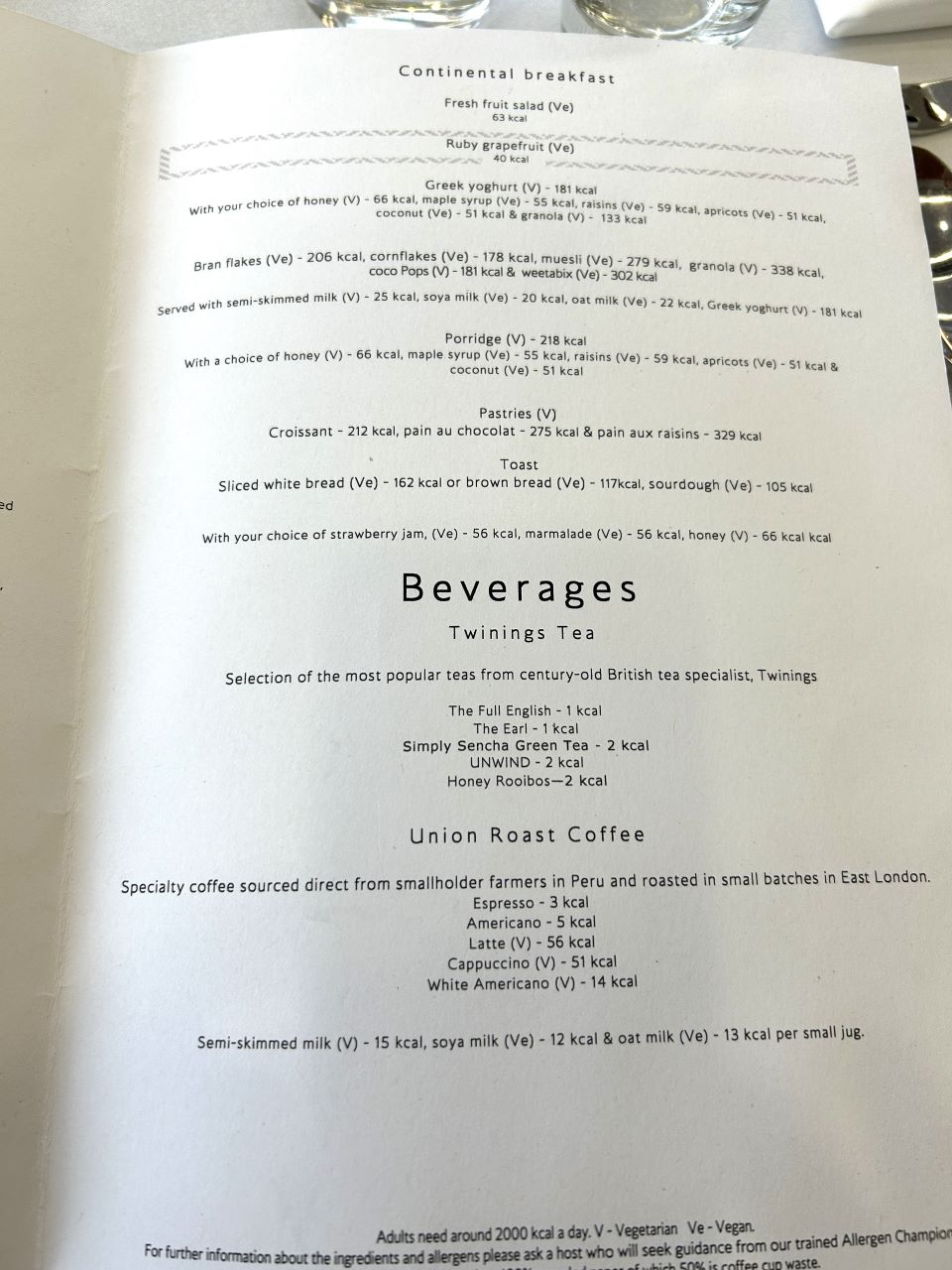 After breakfast, they have an all-day menu which includes the Concorde Burger, Vegan burger, salads, main courses and dessert.
Here is the wine list and drinks menu:
The new element in the area are the chairs facing the window. There are not that many comfy chairs near a window in the main lounge, plus you can sit here and have a nicer selection of drinks, so I like the idea. It will make those travelling from T3 in First feel like they are getting the full experience.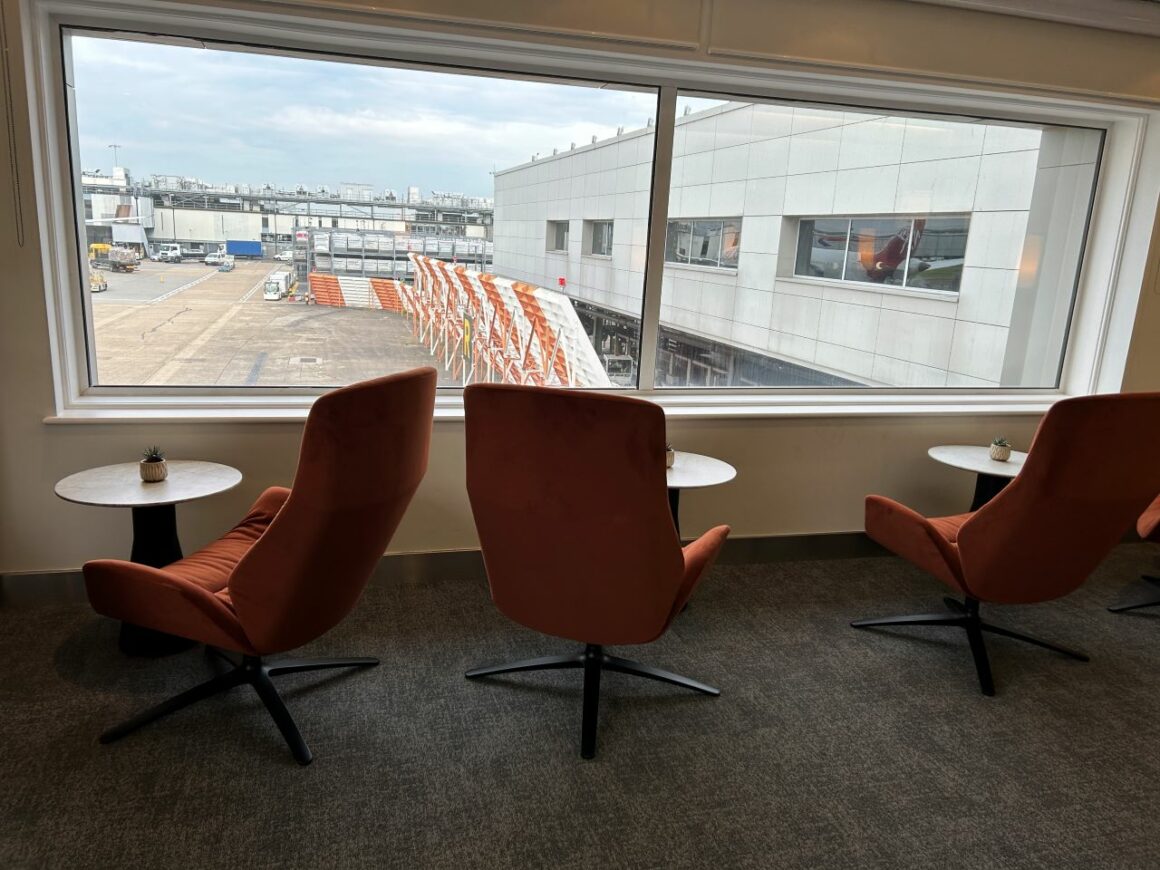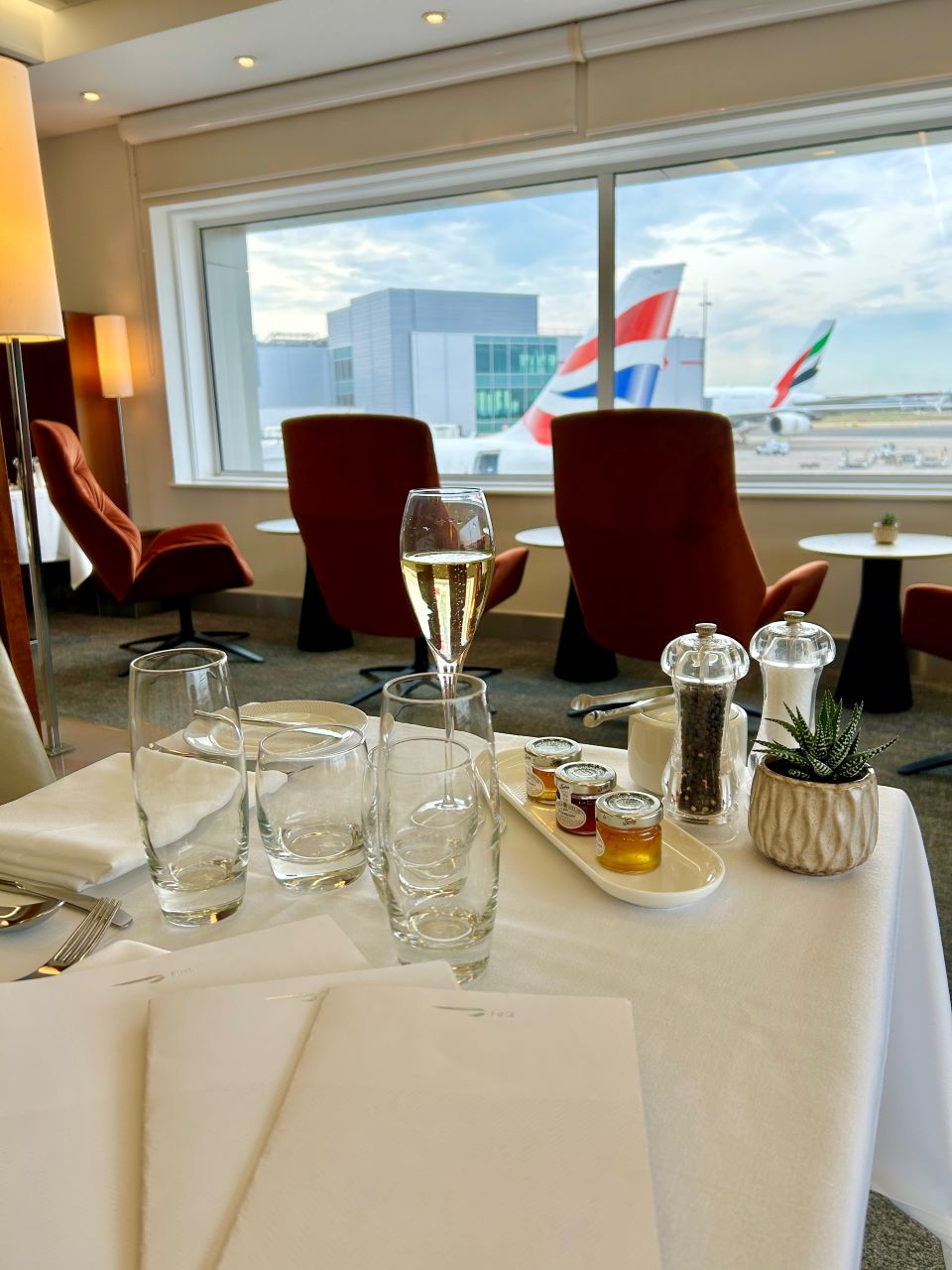 I think BA has done a great job revamping the lounge (and let's face it was well overdue). Apparently, they are due to make a proper bar as well, but I am not sure when that is due to happen.