There is a chart for redeeming Avios that not many people are aware of. It's not that useful for simple point to point itineraries but if you fancy doing a multi-centre holiday, around the world or New Zealand/Australia this is a trick worth knowing. If you use 2 or more oneworld partner airlines for your redemption, a different number of miles applies. The chart shown below can be found on BA here. The chart shows the amount of Avios needed in economy for journeys in the distance bands indicated. The Avios amount for reward flights in premium economy is 1.5 times the Avios amount shown; for business class 2 times, and for first class, it will be 3 times.
These can often work out better value for Avios redemptions than booking directly just on BA or with one connecting airline. This is because when Avios were devalued in 2015, BA didn't change this chart.
For those not familiar with multi-carrier award planning, the flight connections website can be useful for working out an itinerary as you can filter by alliance. To measure the distance the great circle mapper tool is also useful. You need to enter each leg separately. When using the great circle tool you can type in the names or codes of the airports as one list which is nice and simple. It will then work out the distance between each point and the total.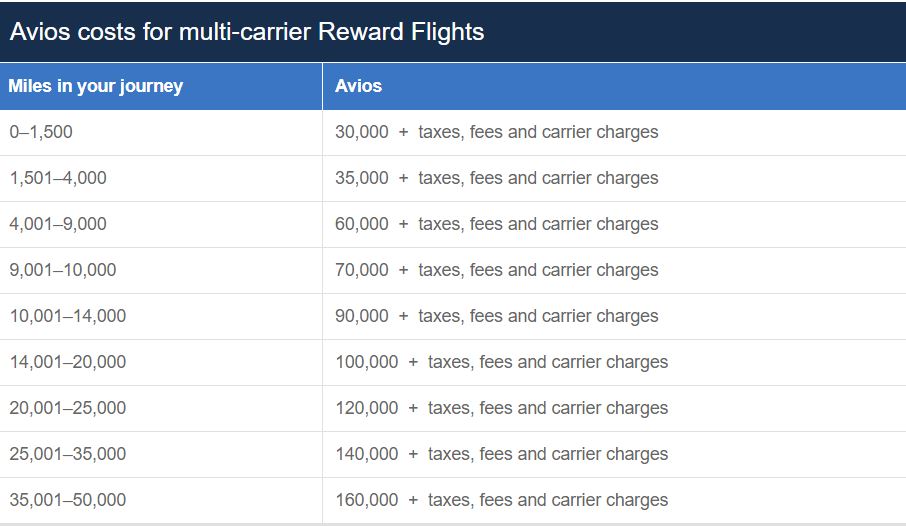 The rules for the chart are:
You must use at least two OneWorld carriers
You are limited to a maximum of 8 flight segments
1 open-jaw connection is allowed (flying into one airport but back out of a different one)
The price you pay for your flight will be either:
full Avios plus taxes, fees and carrier charges or
Avios & Money plus taxes, fees and carrier charges.
The price will depend on the total distance of all the segments of your journey, irrespective of whether it's one way or return. As an example 20,001–25,000 is 120,000 Avios and up to $ 919.87 (£660) taxes, fees and carrier charges for economy.
The Oneworld member airlines are:
Alaska Airlines
American Airlines
British Airways
Cathay Pacific
Finnair
Iberia
Japan Airlines
Malaysia Airlines
Qantas
Qatar Airways
Royal Air Maroc
Royal Jordanian
S7 Airlines
SriLankan Airlines
So how do you book these? Unfortunately, you do need to call BA to book, it can't be done online. Be aware that it may take some time to make the booking and not all agents will be familiar with this type of booking, so allow plenty of time. There are plenty of reports of conflicting advice being given by BA agents, so don't expect it to be simple. Given the savings, it's still worthwhile persevering. I would also recommend looking at Seat Spy for American airlines or Award Nexus or Expert Flyer for other airlines to get suggestions of availability before calling BA as it will save a lot of time. Expert Flyer is a very useful tool as you can use to find availability of a particular booking class of travel such as those needed for a gold upgrade award or GGL joker, see seat maps, not just what seats BA will allow you to select, and see how busy a flight is in each cabin.
Let's have a look at a couple of itineraries to see what the difference is compared to British Airways in terms of Avios.
Australia
London – Doha – Hong Kong – Sydney – Auckland – Kuala Lumpur – London (Qatar, Cathay, Qantas, Malaysia 22,413 miles)
Avios needed using standard redemption in business class – 375,000
Avios needed using multi-carrier in Club World – 240,000
Round the world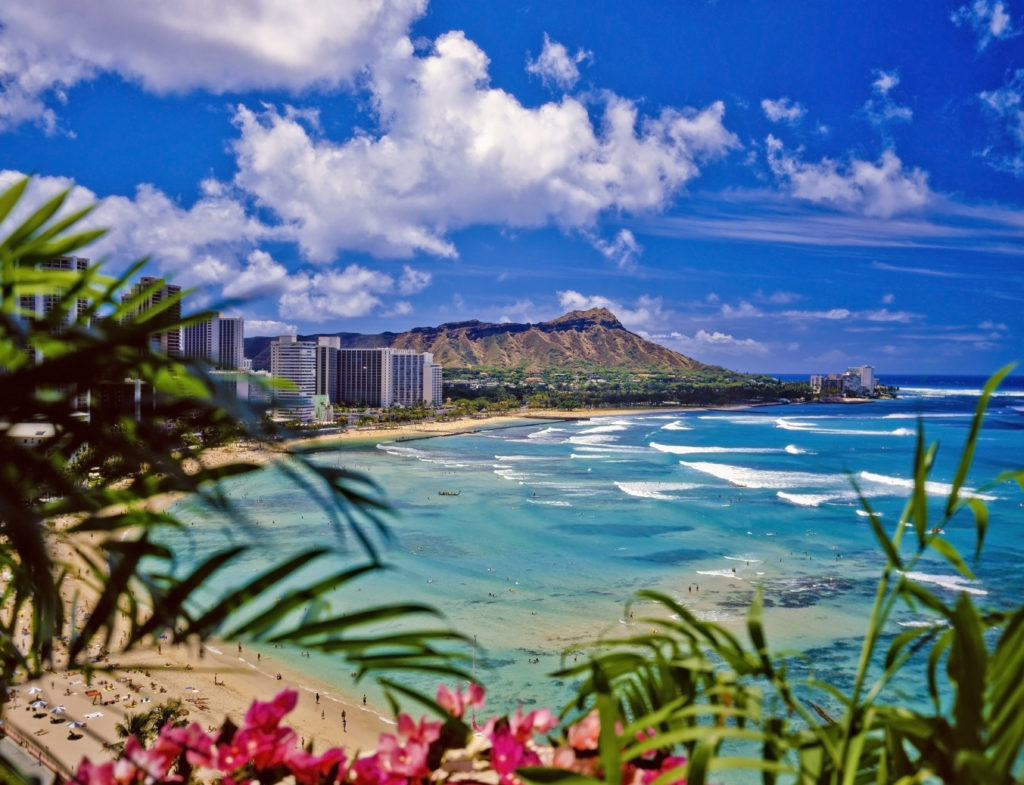 London – Hong Kong – Sydney – Honolulu – Los Angeles – London (Cathay, Qantas, American 23,650 miles)
Avios needed using standard redemption in business class 350,500
Avios needed using multi-carrier in Club World – 240,000
In both of these examples, the savings can be enormous. Both routes are well under the 25,000 miles limit for the Avios group so you could add in an extra stopover or two – up to 8 segments in total.
Have you ever used multi-carrier awards to book a ticket with Avios? How easy was it? Let me know in the comments below or on social media.