As this blog is now approaching the 2 months mark, I thought it would be good to reflect on some of the successes my readers have had using the offers and advice from this blog. If you have found a great deal or tried something new please let me know at [email protected] or by commenting on here or my social media.
I would like to thank everyone who has been reading and supporting the blog over the last few months as we have now had nearly 9000 views. I would also particularly like to thank my roving reporter and my proof reader for their continuing contributions to the blog!
Reader 1 – Maldives
I looked at Reader 1's question about how to get to the Maldives for less in business class but including a stop over in Dubai. He had been quoted around £2500 per person for Emirates flights. The stop off limited the options somewhat unless you wanted to do an awful lot of flying to go on Qatar from somewhere in Europe or a longer transfer from Abu Dhabi with Etihad. I advised the reader that Trailfinders or Travelbag may be able to help with an Emirates deal if they included some accommodation with the flight. This often can lower the price substantially. The reader made a booking with Trailfinders with Emirates and included some accommodation that saved him around £300pp.
Total saving = £600
Reader 2 – Maldives
Reader 2 was slightly more flexible in that they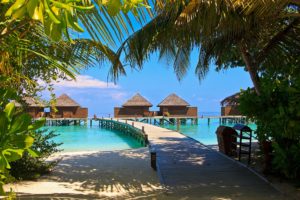 wanted to go to the Maldives but were happy to fly ex EU if it provided a decent saving. I had featured flying from Rome with Emirates as a particularly cheap option. They decided that this would be a nice add-on to their trip and booked a couple of nights in Rome as part of the holiday. The flights were approximately £800pp cheaper. Obviously you have to factor in the cost of getting to Rome but that still makes the saving around £650pp.
Total saving = £1300
Reader 3 – Bali
I received a message from Mrs B who is a long time follower of my travel tips "Michele, thanks so much for the heads up on the Malaysian sale and ebookers link. We have just booked a week in Bali next December! En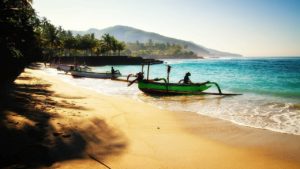 ded up booking it with Expedia but they seem to be identical to ebookers and gave the same discount. I also checked against the Qatar sale but they were slightly more expensive. Although I knew we only needed to add one night hotel to get the deal you'd mentioned I found that booking the entire trip accommodation at the same time was at a good price. We've booked the 5*Padma Resort in Legian for 7 nights and upgraded to a Garden Club Chalet. Flight+ hotel was £3699.62 for 2 people! Malaysian flights on their own via their website were more expensive that the whole package we booked using your 'tip'. We are going to somewhere we never thought we could! "
If you fancy a similar deal the Malaysian sale is on until the 31st January. You can read more here about flights.
Saving = Approximately £1500