Since it is looking likely that the US will be one of the first places we will be allowed to travel to, I thought it was time to start publishing a couple of my US reviews I have been sitting on, such as The Gale Hotel South Beach in Miami review. This visit was pre-Covid, so obviously there may be some changes since then.
Location
Although it's not on the ocean or right in the centre of the nightlife, this hotel feels like the perfect compromise. Hotels in the Art Deco district can be noisy due to all the nightlife and many have restrictions on the building which means they can't improve the soundproofing. It's opposite the Delano and Ritz Carlton so it's in good company. To get to the beach it's about a 2-minute walk. Cross the road and down a side street and you are there. For the nightlife and dining of Ocean drive, it's around an 8-minute walk to the start of Ocean Drive. Ubers are relatively cheap and easy to get as well.
Check-in at The Gale Hotel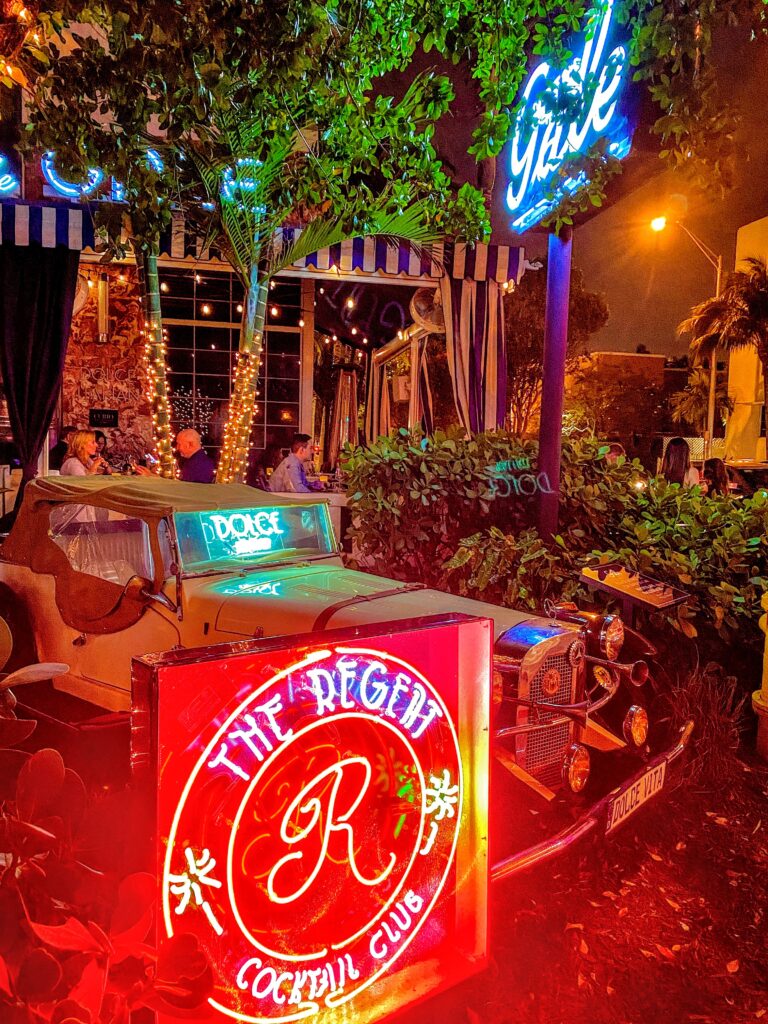 The hotel is definitely stylish but compact from the vintage car outside to the art deco-themed interior. It has a very strange entrance and is not really a luxury arrival experience. You have to enter through the busy restaurant and then there is a fairly steep set of steps or you can get the lift. Once in reception, it's very stylish but quite small and we had to wait before we could check-in.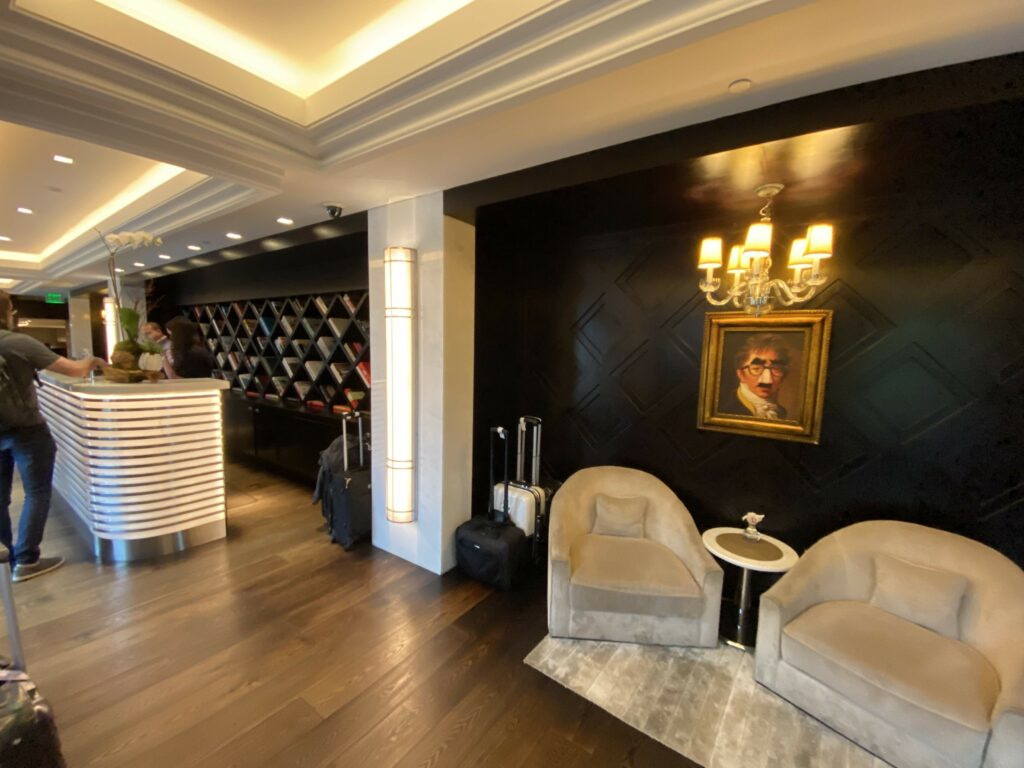 I am Hilton Diamond but did not get any sort of upgrade with the room, even though I could see on the app they were not full. They did offer a generous breakfast though at least. I find Curio hotels are not that generous with Hilton perks in general. The staff were a little variable at the hotel, some were friendly and very helpful such as the concierge. Others were a little off hand like one of the waiters at breakfast.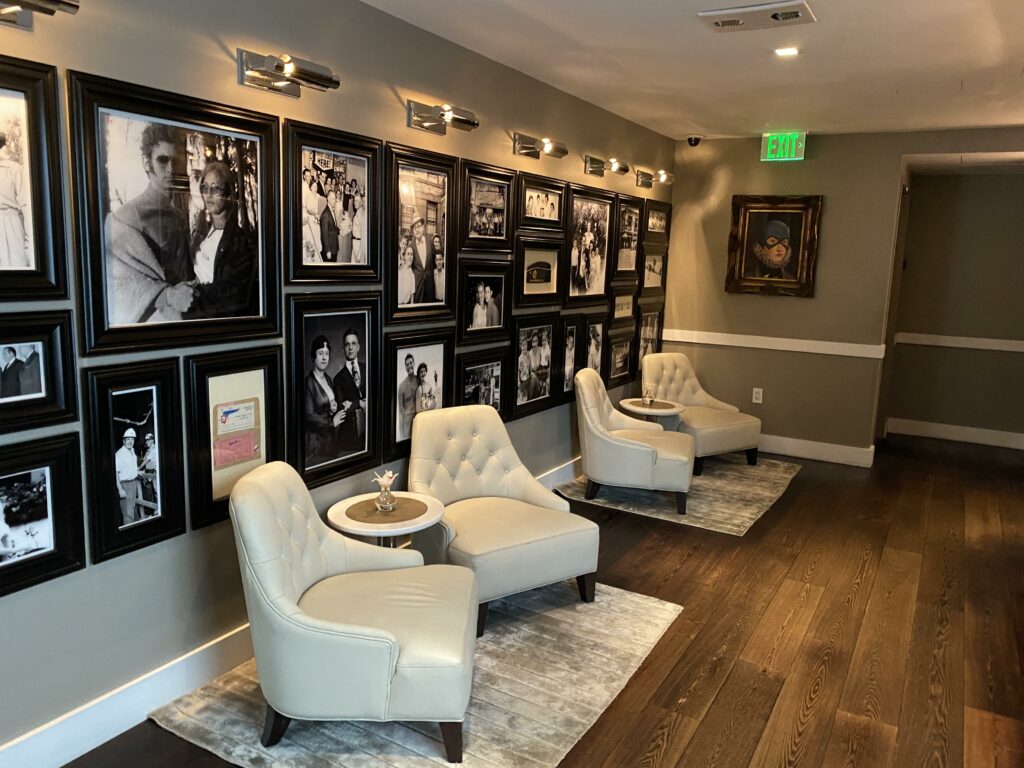 The Gale Hotel room
There is an old advert where a tiny apartment is described as "compact and bijoux" and that would very much describe the room at The Gale! We had a Signature Queen which is actually a king-size bed – very confusing! I would not recommend the Signature Double as that is even smaller in terms of room size as well as the bed.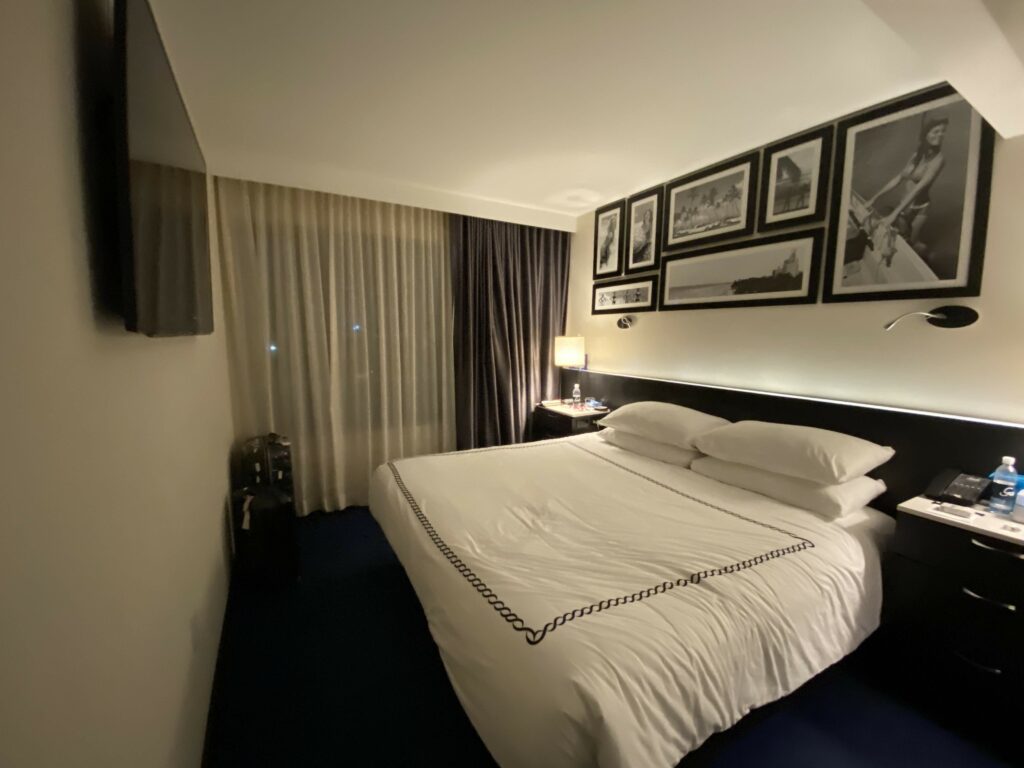 If I was somewhere where I thought I would be in the hotel a lot, I would definitely not book this hotel. However, you don't come to Miami to sit in your hotel and the location and Hilton points price outweighed the small room. They do have a room with a terrace which I think would make a big difference but it was too expensive on points.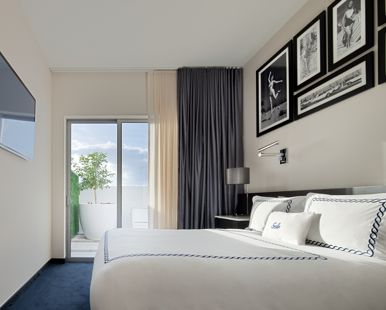 There was only a view of the street from the room, so nothing to write home about! The room had the same Art Deco style as the rest of the hotel but did not feel as stylish but I can't put my finger on why.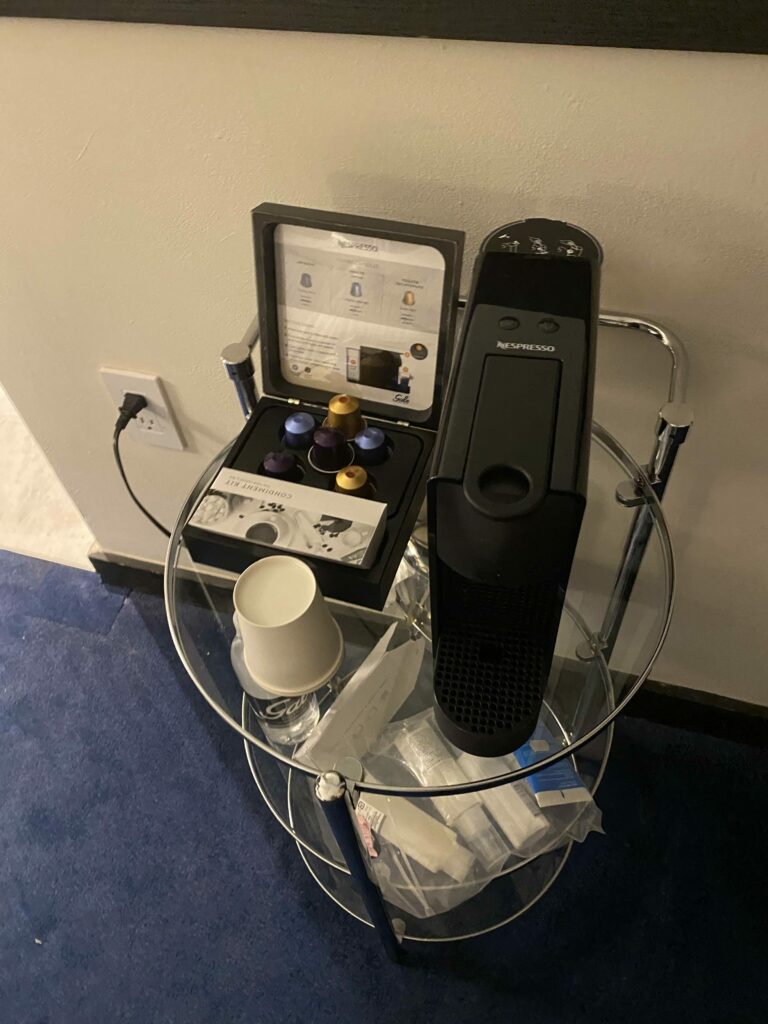 The main issue with the room is that was barely room to fit our two suitcases anywhere and it did not have a full-length wardrobe which really annoyed me as I could not hang dresses up properly.
There was a Nespresso machine at least, although it would have been nice to have proper cups. Bottled water was also provided.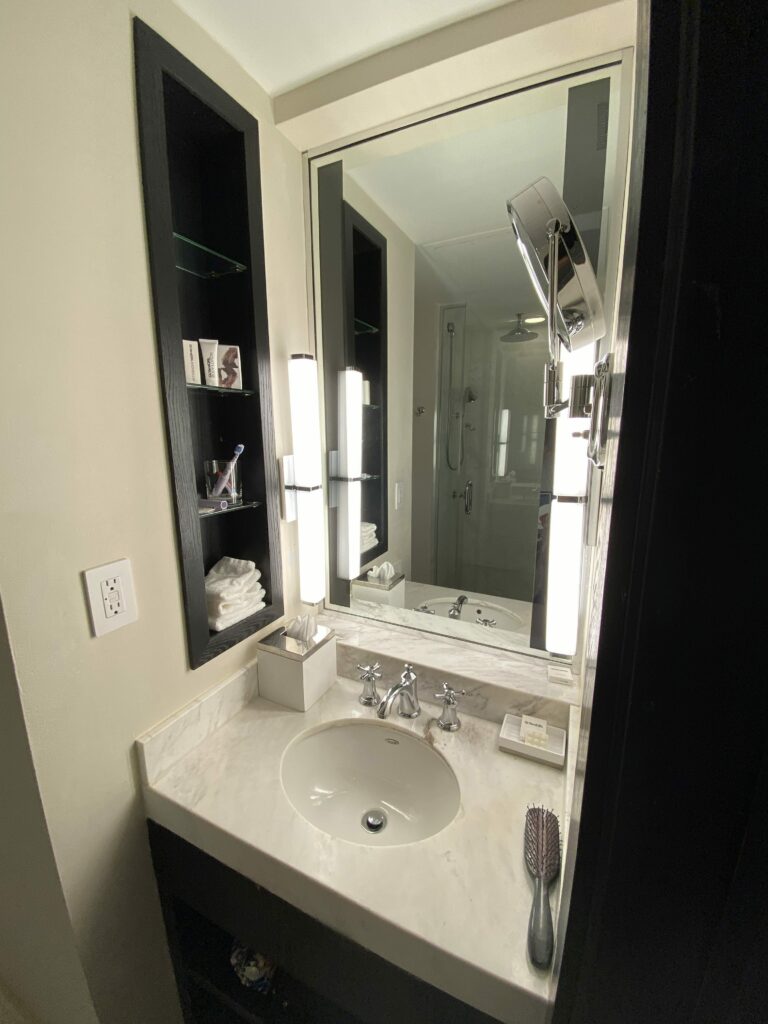 The bathroom was the highlight of the room and felt luxurious with the marble finishes. Although the sink area was small, there was storage on side shelves as well as underneath and a magnifying mirror, so it was good enough for my fussy standards!!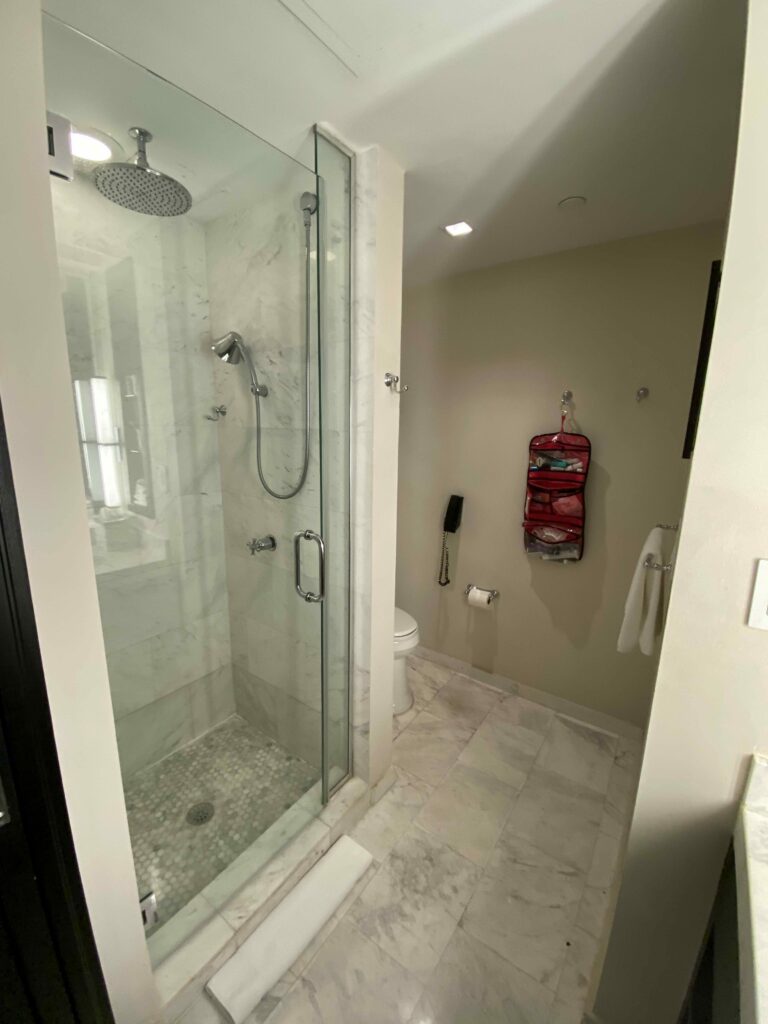 Toiletries were by GUYandGIRL which is a local spa brand that I had not heard of. They felt high quality and I liked the scrub soap bar, perfect for sandy feet!
The Gale Hotel Food and drink
This is an area where the hotel excels for such a tiny place. There is a restaurant/bar, Dolce, with a large outdoor terrace as well as a "speakeasy" type cocktail bar that is open late. Perfect to crawl back to your room from.
Breakfast at Dolce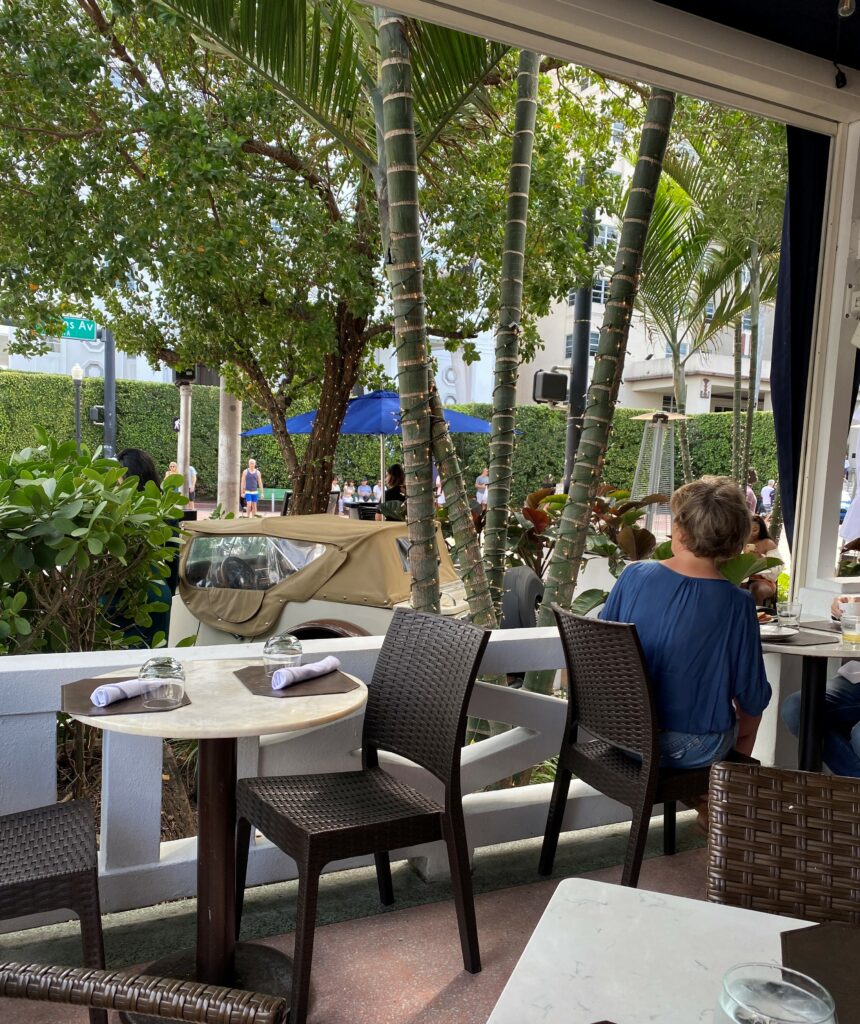 It was lovely sitting outside for breakfast with a bit of people watching! Hilton Honors Diamond can chose from this menu: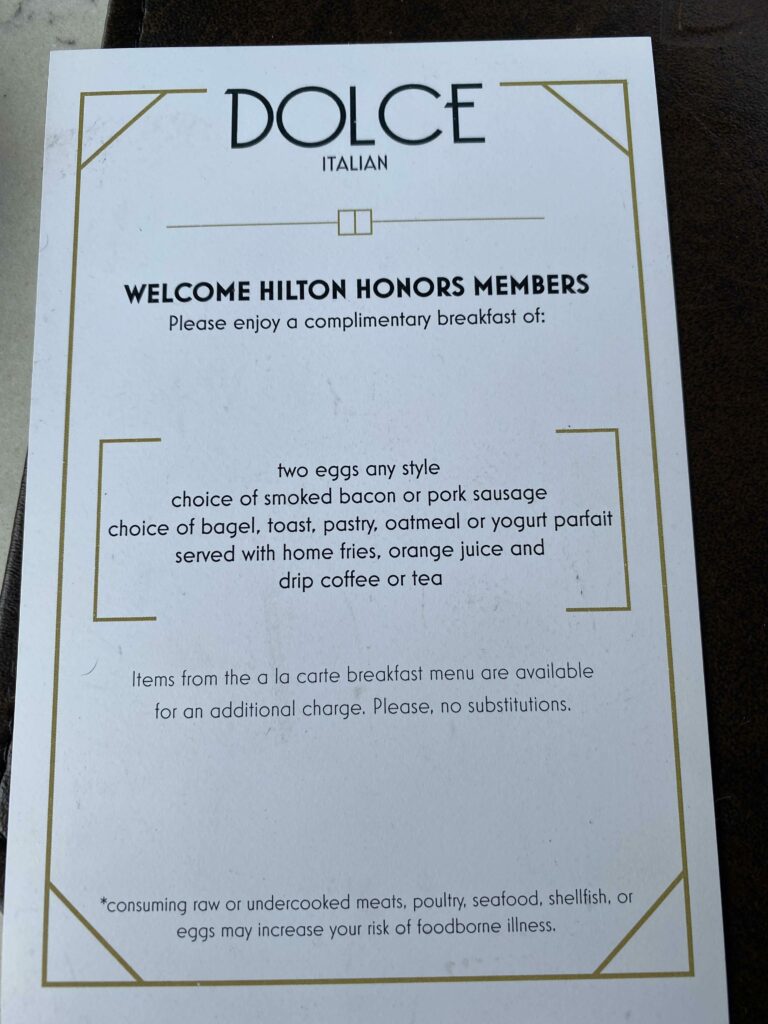 While they may not be the most exciting choices, I was more than happy as there was a reasonable mix of healthy and less healthy options. Portions were typical American gut-buster size! The service here was hit and miss. It was very slow and haphazard the first morning and one of the waiters was definitely very offhand, bordering on sarcasm at times. However, the rest of the time it was fine. The rest of the day Dolce serves Italian food.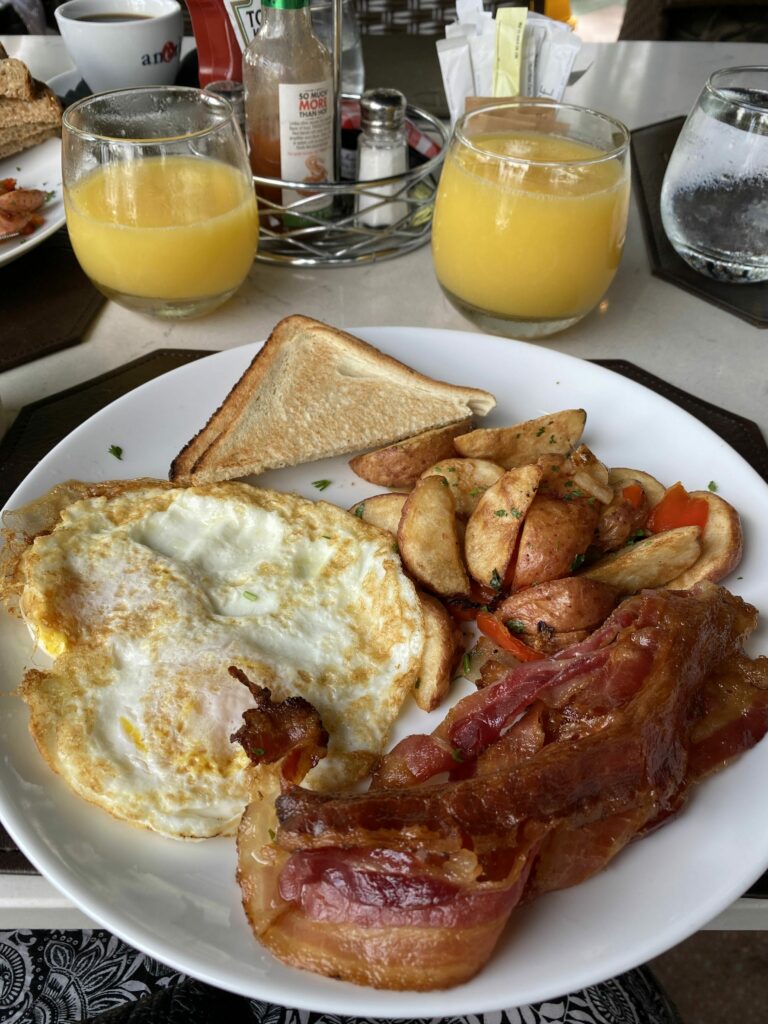 The Regent Cocktail Club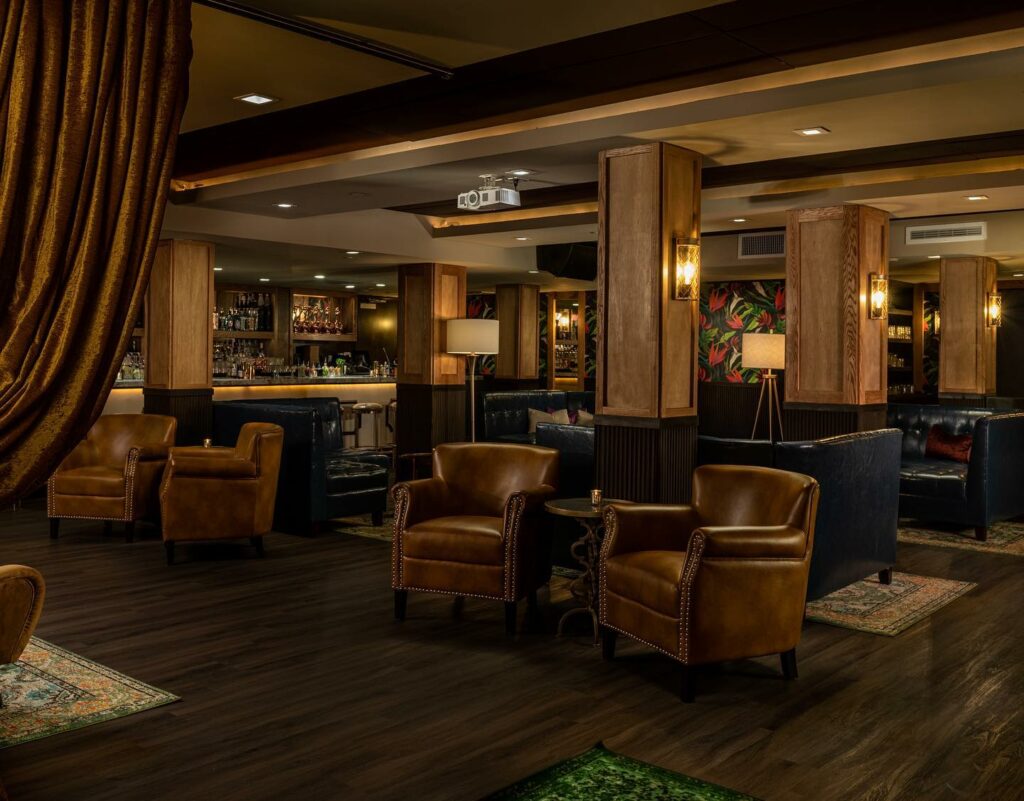 I absolutely loved The Regent Cocktail bar, other than the fact when I'm in Miami I'd rather be outside. But putting that aside, it is well worth a visit even if you aren't staying in the hotel. They had live music a couple of times a week with a chilled Latin flavour to it and the staff were lovely.
The whole theme for the bar is harking back to the 1940s era when the hotel was originally built. The cocktails I sampled were excellent. I can almost picture Don Draper from Mad Men walking in for a martini! If you fancy going, it's worth trying to book a table.
The Gale Hotel Facilities
There are two things that make this hotel well worth staying, even with the small rooms. The rooftop pool was great. It's quite shallow so maybe not perfect for the serious swimmers. The temperature of the pool was like a bath, meaning you could easily lounge in there for hours (and we did, even in the rain). Poolside there were comfy loungers and pool staff to bring you drinks.
At night it was also lovely to swim in the warm water and see the art deco rooftops lit up.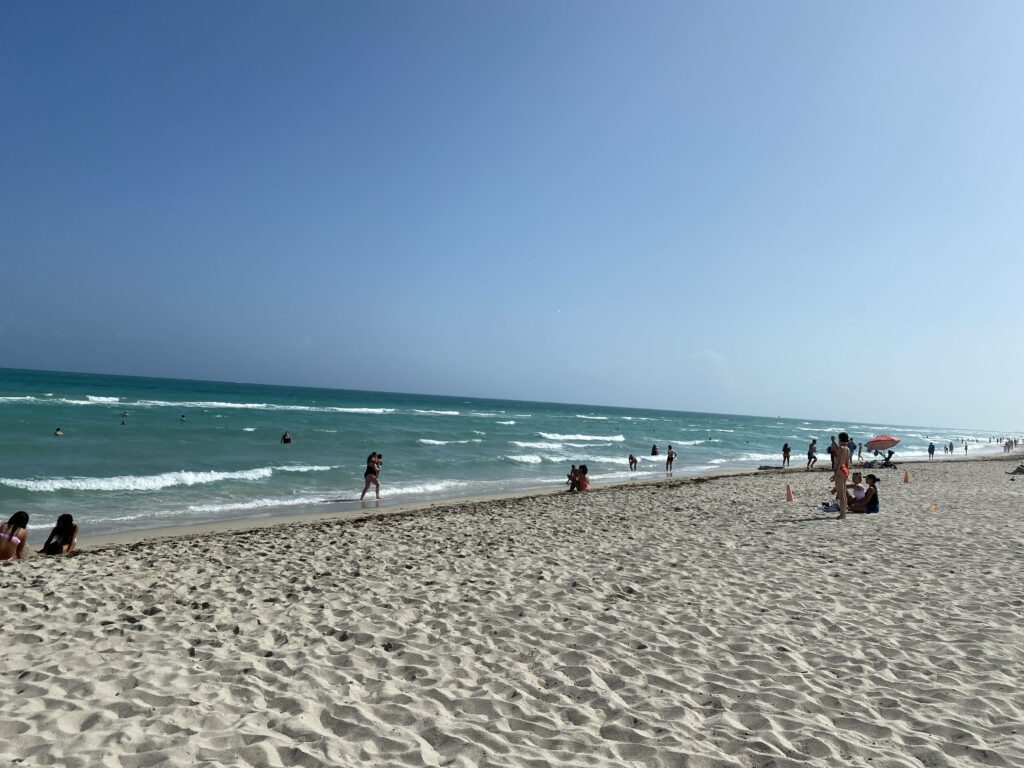 The other perk is access to a private beach club about 5 minutes walk from the hotel. You get beach club access at the Shelborne Hotel's facilities. There, guests can use all their beachside amenities including 2 beach chairs and towels. There is waiter service and toilets nearby. Definitely beats sitting on a towel with a bottle of water! Again, this is another reason why the Gale can be a good compromise, it's cheaper than the oceanfront properties but you still have access to a beach club.
Conclusion and pricing for The Gale Hotel
Miami Beach is a very expensive area for hotels. The regular price for the room I had is $350 per night, which I think is a lot considering it's not beachfront and the rooms are small. On Hilton points, rooms start at 63,000 points which is cheaper than the Hilton Bentley Miami South Beach Hotel which costs 80,000 per night upwards. Although the Bentley is oceanfront.
I wasn't keen on the room and next time I may try and negotiate an upgrade to a terrace room after paying with points. But as I said if you are only there to sleep it doesn't matter too much. I liked pretty much everything else – I loved the art deco decor everywhere. It was also great having such a fantastic bar that was open late right on site. The free breakfast was also more than adequate.
You can find prices and more information on the hotel website here.
Like our The Gale Hotel review? You can read other hotel reviews here.