It's been a while since we had a competition on here so it is time to clear out the TLFL cupboard full of airline goodies! If you are reading this the competition is now live and will end at midnight on Sunday 11 December 2022. Due to delivery costs, it is available to UK residents only.
A choice of one prize each will be offered to 10 winners. The first-drawn winners will be given the full choice of all the prizes and then each subsequent winner will be able to choose from what's left.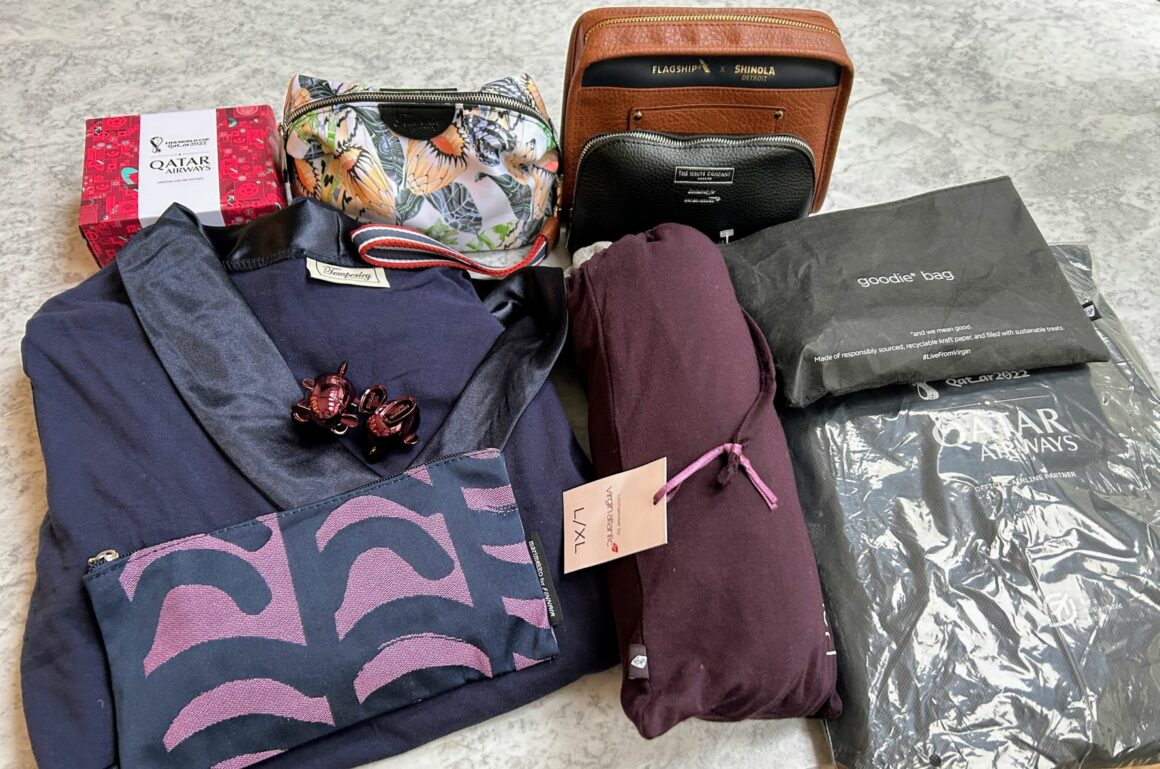 The full range of prizes is:
British Airways First class pyjamas – men or women medium or large
British Airways First class ladies amenity kit
Virgin Atlantic exclusive purple plane salt and pepper shakers (exclusive to the A330 media flight)
Virgin Atlantic unisex pyjamas
Qatar Airways Airways pyjamas unisex
Qatar Airways Diptyque amenity set in World Cup box
American Airlines First class amenity kit
Finnair amenity kit
British Airways Club World White company amenity kit
Virgin Atlantic Goodie bag amenity kit
You can enter below and also find all the rules. Good luck!
Enter here: