TLFL Reader party
Instead of a Christmas party where everyone is busy enough already we thought we would hold a New Years Party instead on the 13 January. Tickets will go on sale shortly with full details. The party will be held at the Conrad St James in London and we are currently negotiating a special rate for readers if they wish to stay which will have some special benefits through our partners GTC.
Tickets will include welcome drink and nibbles. Fear not if you are planning on a dry January as we will have a selection of non-alcoholic cocktails available.
So stick the date in the diary and look forward to meeting me and most of our writers will be in attendance also. Hopefully, we should have a few prizes to give away too!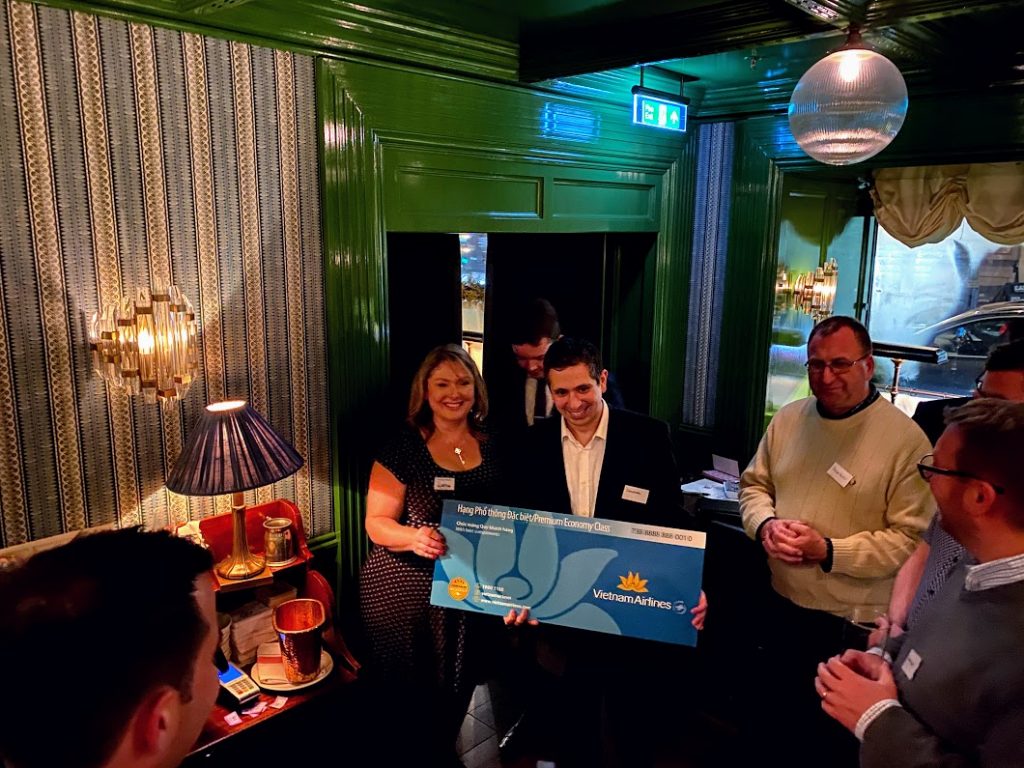 Border Force strike confirmed for Christmas
I previously wrote about the Border Force strike, and now they have unfortunately confirmed dates for the Christmas period. The strike will be at six major airports:
Heathrow
Gatwick
Birmingham (BHX),
Glasgow (GLA),
Cardiff (CWL),
Manchester (MAN).
The strike dates are 23-26 December and 28-31 December. If you are travelling during this period outbound you should be OK. However, it is expected that although the army has been trained to replace Border Force officials, there will not be enough to mean that there are no cancellations. This could also affect outbound flights as generally, if the inbound flight is cancelled, the outbound could be too.
The breakdown of the number of affected flights has been analysed by the aviation analytics firm Cirium.
Between 23 and 31 December inclusive, the airports affected by the Border Force strikes are scheduled to see a total of 10,072 arrivals – equating to over two million seats. This is broken down by:
| | | |
| --- | --- | --- |
| Airport | Number of arrivals between 23-31 Dec | Number of arriving seats between 23-31 Dec |
| Birmingham | 744 | 127,470 |
| Cardiff | 55 | 7,424 |
| Glasgow | 579 | 79,494 |
| Gatwick | 2,476 | 475,483 |
| Heathrow | 4,724 | 1,040,420 |
| Manchester | 1,494 | 291,733 |
| TOTAL | 10,072 | 2,022,024 |
Estimates of cancellations range between 20-30%. A spokesman from Manchester airport said,
"We expect it will be necessary for airlines to cancel some services on the days impacted by strike action to ensure the number of arriving passengers aligns with lower UK Border Force resources"
However, others point out that we are operating at reduced levels to 2019, and although there may be longer queues, they believe that with the army, the system will still work. It is up to the airlines and airports to decide on a plan of action, so I would expect to hear about planned cancellations nearer the time.
12% off Qatar plus Bonus Avios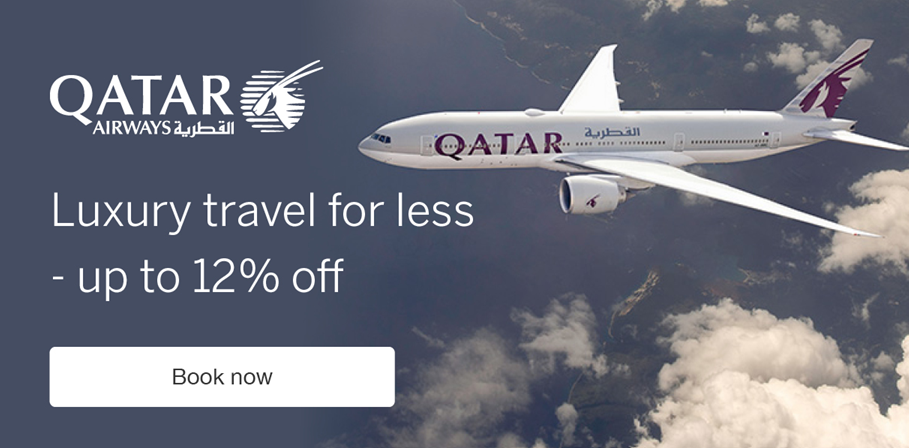 Qatar Airways is offering American Express users an exclusive travel discount to selected destinations around the world.
You need to enter the promotional code "AMEX22" when booking and save up to 12% on your Qatar Airways flight.
This offer is available to book until 31 December and for travel from 15 January until 31 October 2023.
The downside it is only available from UK departure points: London Heathrow, Manchester, Birmingham and Edinburgh.
Available destination airports: ABJ,ABV,ACC,ADD,AMD,AMM,AUH,BGW,BLR,BOM,BSR,CCJ,CCU,CEB,CMB,COK,CPT,CRK,DAC,DAR,DEL,DMM,DUR,DXB,EBB,EBL,HKG,HRE,HYD,IFN,ISB,ISU,JED,JIB,JNB,JRO,KAN,KHI,KRT,KTM,KUL,KWI,LAD,LHE,LOS,LUN,MAA,MCT,MED,MGQ,MHD,MLE,MNL,MPM,MUX,NAG,NBO,NJF,PEW,PHC,RUH,SEL,SEZ,SHJ,SIN,SKT,SLL,SYZ,THR,TRV,TYO,WDH.
Blackout dates:
Outbound: 17Nov'22 to 24Dec'22 | 31Mar'23 to 10Apr'23 | 15Jul'23 to 31Jul'23
Inbound: 22Nov'22 to 22Dec'22 | 01Jan'23 to 08Jan'23 | 10Apr'23 to 22Apr'23 | 20Aug'23 to 05Sep'23
Minimum stay: 7 days
Maximum stay: 12 months
There is also a bonus Avios deal when you book on qatarairways.com or the mobile app using the code AVIOS, and pay with your Visa card by 22 December 2022. Then you earn 6,000 bonus Avios in Economy Class or 12,000 bonus Avios in Business or First Class.
You can find the offer page here.
Kaligo Double Avios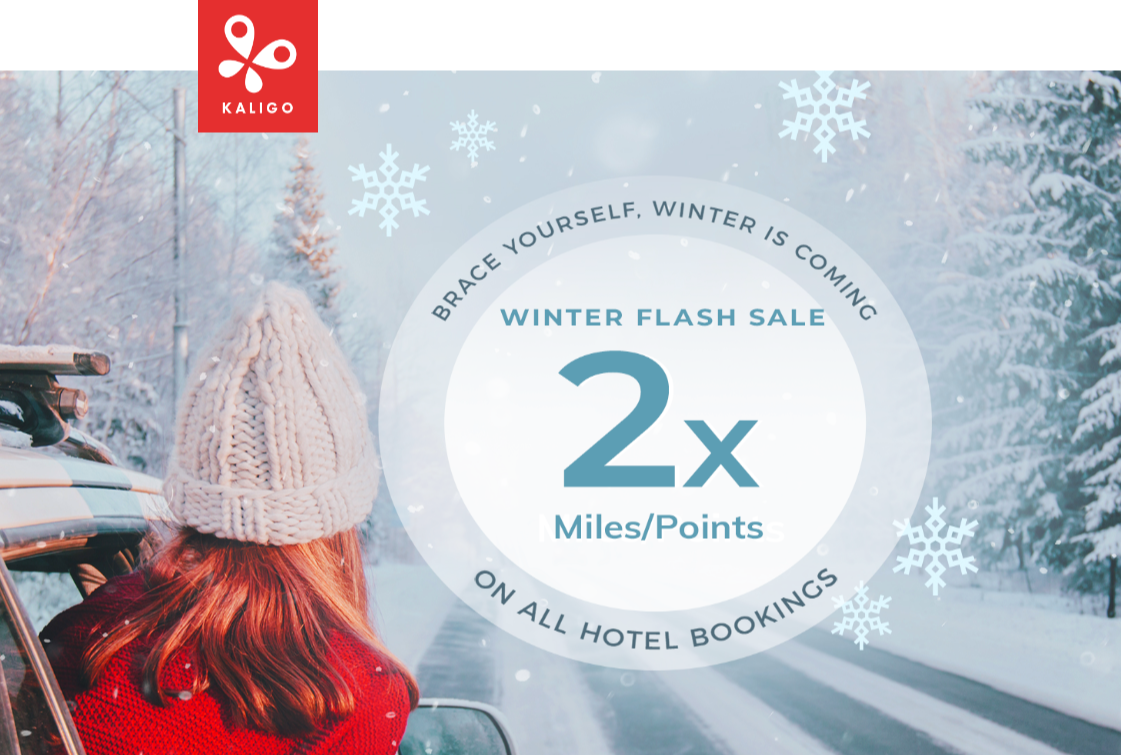 Although Kaligo has dropped its partnership with BA, you can still earn Avios through Qatar with them and transfer them into your BA account instantly. Kaligo sells hotels, and instead of offering cashback, they are offering miles on your bookings. They feature a range of different airlines, including Virgin Atlantic and Air France KLM. The prices can be higher than booking with another online agent, but it is a way to "buy" Avios cheaply in some cases.
In other cases where it is the same rate as elsewhere, it is worth doing as you can get some large chunks of Avios. For example, three nights at the Hilton Paris Opera could earn you 15260 Avios with this offer.
You can get double miles/points on all hotel bookings until 12 December and for stays until 30 June, 2023.