Unbelievably it is now 6 months since this blog started. In that time we have had over 50,000 views and are still growing. As ever I would like to thank my Roving Reporter for all his contributions, as well as my proof reader. Most importantly I would like to thank all my readers, especially those who have written reports, taken the time to comment or subscribe to the blog or my social media.
I would love to know what you think of the blog. What topics or articles have you enjoyed most? What would you like to see covered that isn't currently or not covered enough? Let me know on the comments below or on my social media.
BA lounge cocktails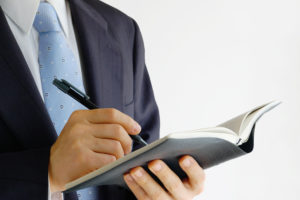 In honour of the 6 month anniversary, I thought it would be appropriate to share 5 cocktails you can easily make in a BA lounge. For those of you that know my Roving Reporter, you will know that his favourite tipple after Champagne, is an Espresso Martini. Together we have improvised ways to make this in places all around the world. We have done this using water bottles and paper coffee cups, amongst other things, as a mobile cocktail shaker. Our most memorable one was probably in Hawaii, sipping espresso martinis out of paper coffee cups one night in the hot tub. Stylish, no, but surprisingly delicious!
Are you ready to take the lounge cocktail challenge? Either create one of the recipes shown or invent your own BA cocktail. Send me your photos via email at [email protected] or on social media #loungecocktailchallenge. It doesn't have to be a BA branded lounge, any airport lounge qualifies. I will feature the best ones on this blog.
All the ingredients should be available in the main UK lounges at Gatwick and Heathrow.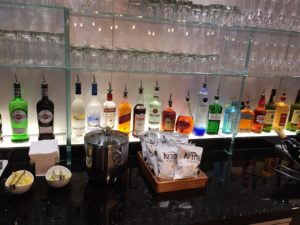 Espresso Martini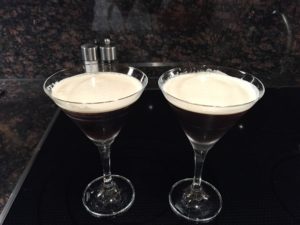 We will, of course, start with the Espresso Martini. The trick with an espresso martini is lots and lots of ice for the shaking. A vigorous shake is also necessary to perfect the froth on top, but could be tricky in the lounge. You may get a few strange looks!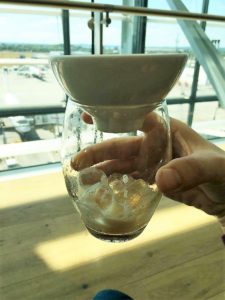 Ingredients
Grey Goose Vodka – 1 shot
Kahlua -1 shot
1 small espresso coffee (ideally allowed to cool for a bit)
Fill a glass with ice as above. Add the ingredients and cover with a bowl. Shake vigorously for 30 seconds. Pour into recommended glass minus the ice.
Recommended glass: wine glass or tumbler
Variation: An easier version is a Flat White Martini as it doesn't need as much shaking. It uses Baileys instead of Kahlua.
Email readers can view the recipe and video here.

Pretty Woman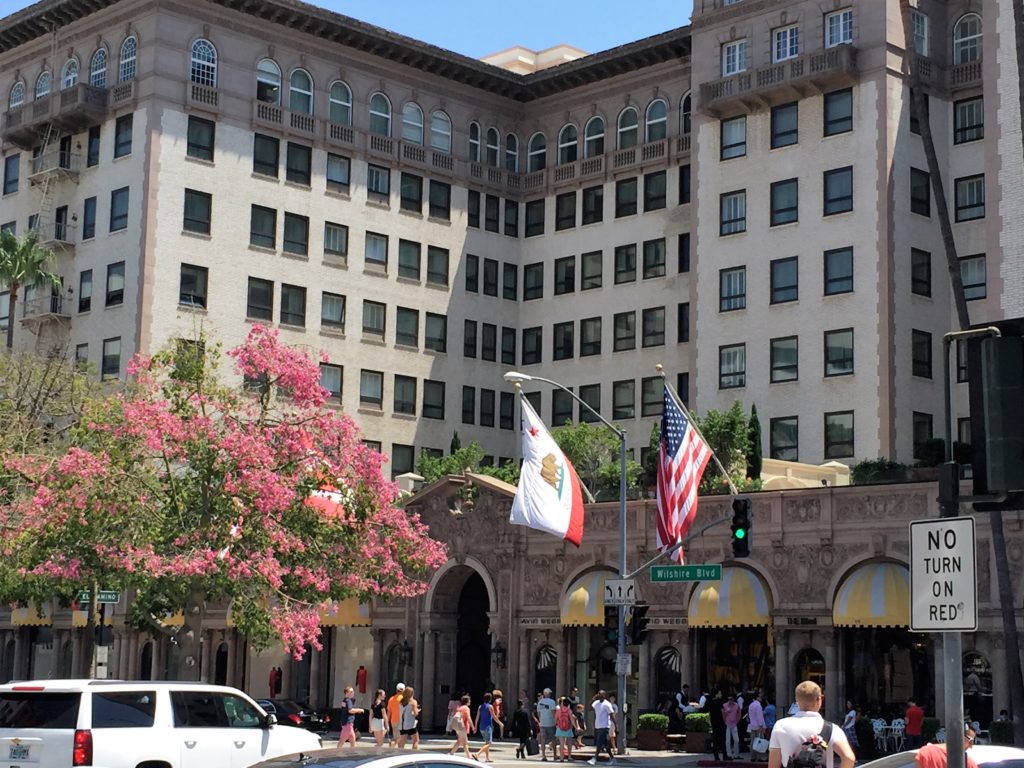 This is one of my favourites cocktails served at the Four Seasons Beverly Wilshire, which of course was the setting for the film Pretty Woman. Here is the BA lounge version.
1 shot of Cointreau
2 shots of cranberry juice
Top up with champagne (rose if available).
Recommended glass: Champagne glass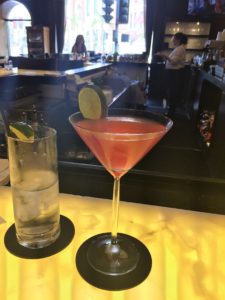 Pimms Royale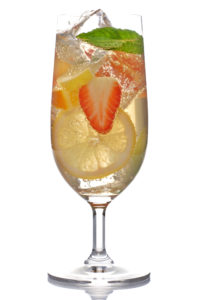 This is a very simple one, perfect for summer
1 shot of Pimms
if there is any fruit salad in the lounge add a small spoonful
Top up with champagne
Recommended glass: Champagne glass
Long island ice tea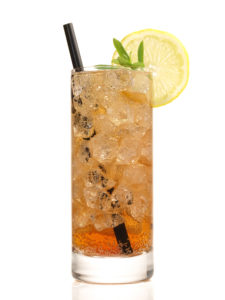 For the serious drinkers, here is a lounge version of a Long Island Ice tea. Use very small equal measures of the spirits or they will be chucking you off the plane!
Lots of ice
Slices of lime and lemon crushed with a spoon
Vodka
Gin
Barcadi
Tequila
Cointreau
Top up with coke
Recommended glass: Highball
Cosmopolitan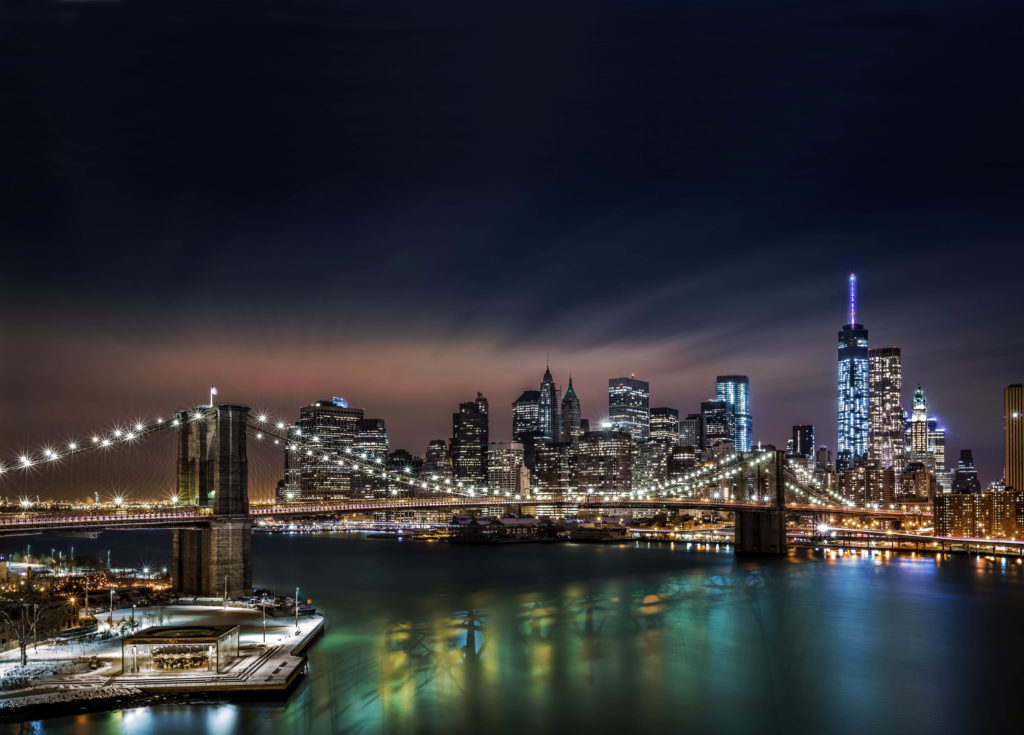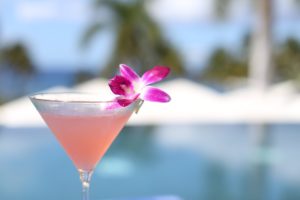 For something a little more refined, why not try a Sex and the City style Cosmopolitan?
1 shot

Vodka
0.5 shot Cointreau
3 shots cranberry juice
Big squeeze of lime
Lime slice to serve
Fill a large glass with ice as above. Add the ingredients and cover with a bowl. Shake vigorously for 30 seconds. Pour into recommended glass minus the ice.
Recommended glass:  wine glass or tumbler