I recently wrote about how BA will be leasing Iberia Express aircraft and crew this summer for a number of its Gatwick services. If you already booked with BA, they should notify you if you are flying a different airline. If you are booking on ba.com it's pretty obvious where you come to select flights.
The routes that it will operate on are:
Cagliari,
Madrid,
Mahon,
Malta,
Seville,
Venice
Verona.
It will also operate SOME flights to:
Bordeaux
Dubrovnik,
Faro,
Malaga,
Malta,
Marrakech
Nice
My friend Sam recently flew on one of these on a Malta trip.
On these flights, there are only three rows of business class i.e. 12 people with the middle seat blocked. Two crew look after the business class cabin. The business class cabin has a seat pitch of 30.0″, the same as BA.
Sam said "I was pleasantly surprised, the crew were great, it was their first day operating for BA so everything was new to them.
In summary the seats were uncomfortable – no padding, no recline. However the crew were great, the food good, and mugs still exist at Gatwick! Heathrow is paper cups at the moment due to a supply issue."
Here was the menu: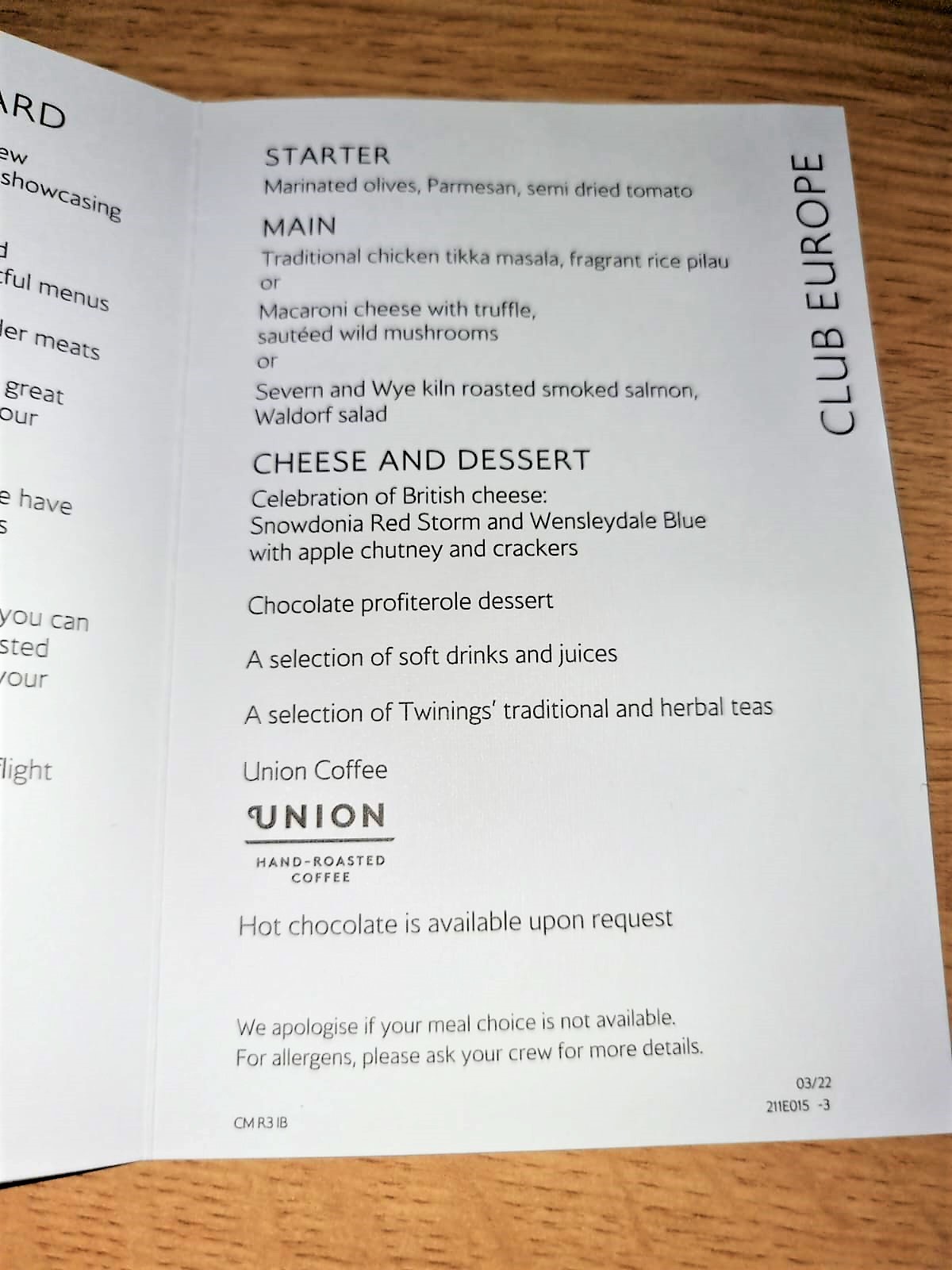 Drinks were offered first. As you can see everything is pretty much the same as you'd expect on BA. It's interesting that Hot Chocolate is available on request – I really fancied some on my long-haul night flight this week and there was no mention of it on the menu. Hopefully, it comes back there too.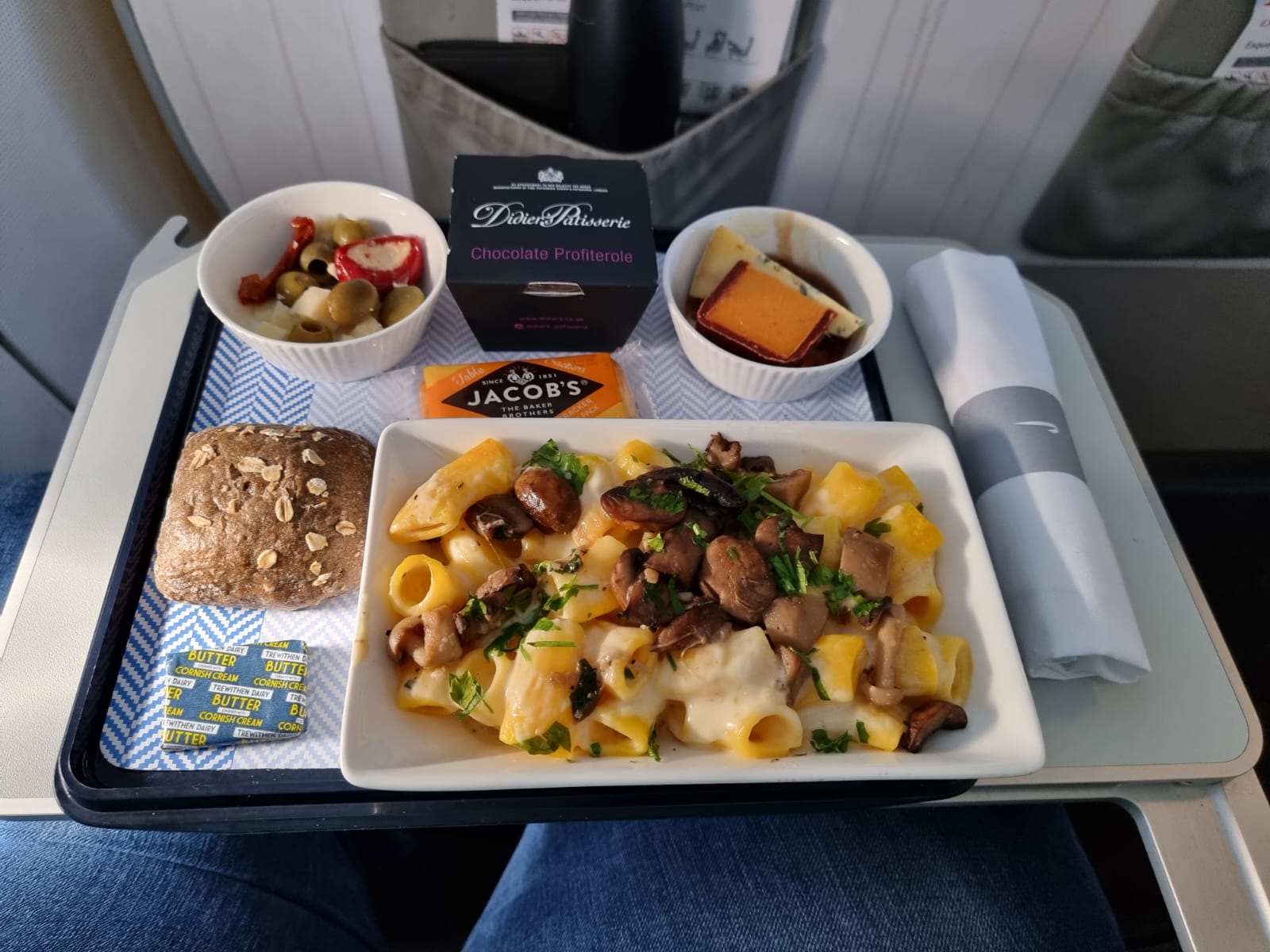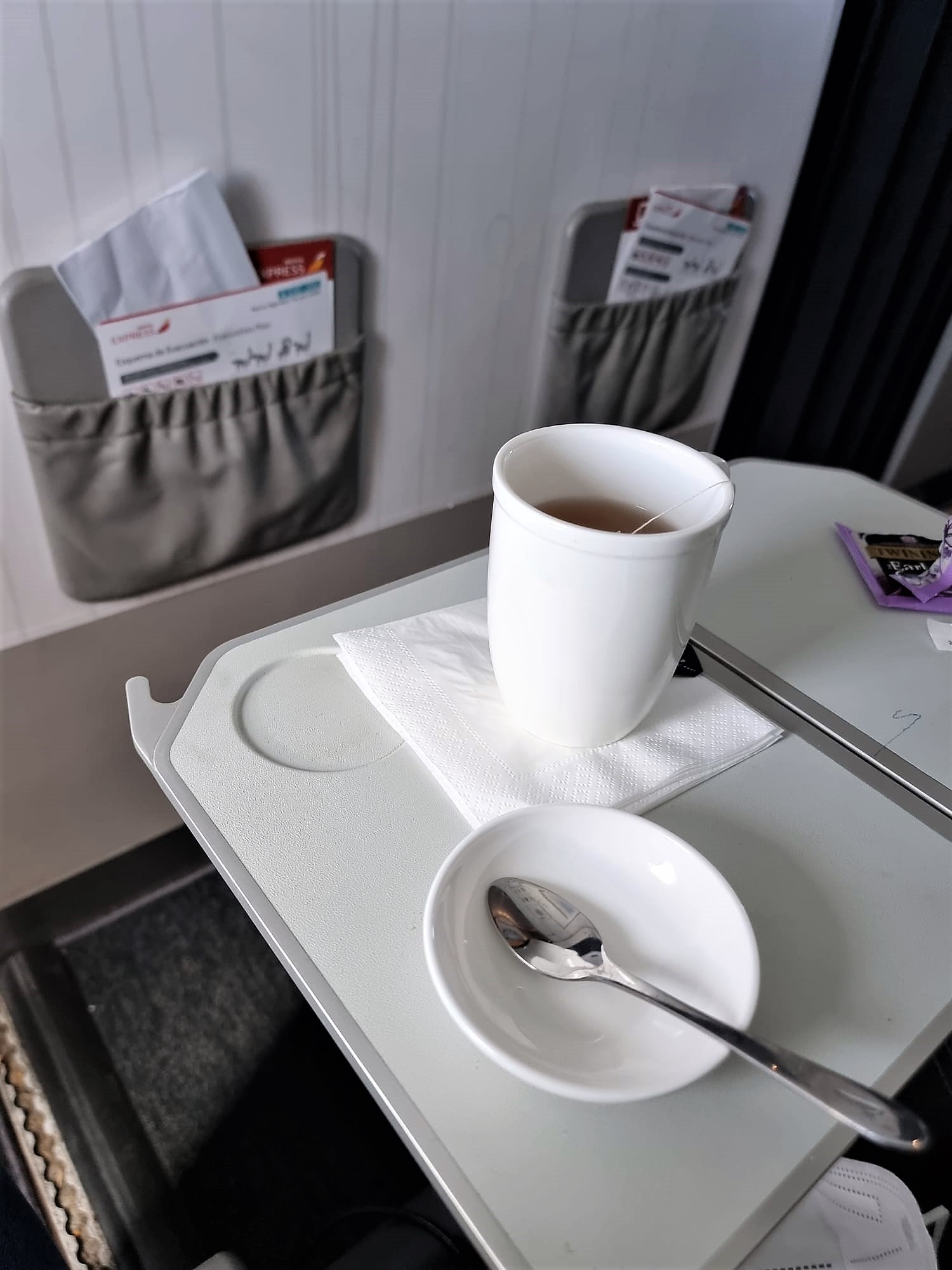 Here's a sneak peek at the breakfast menu on the outbound flight: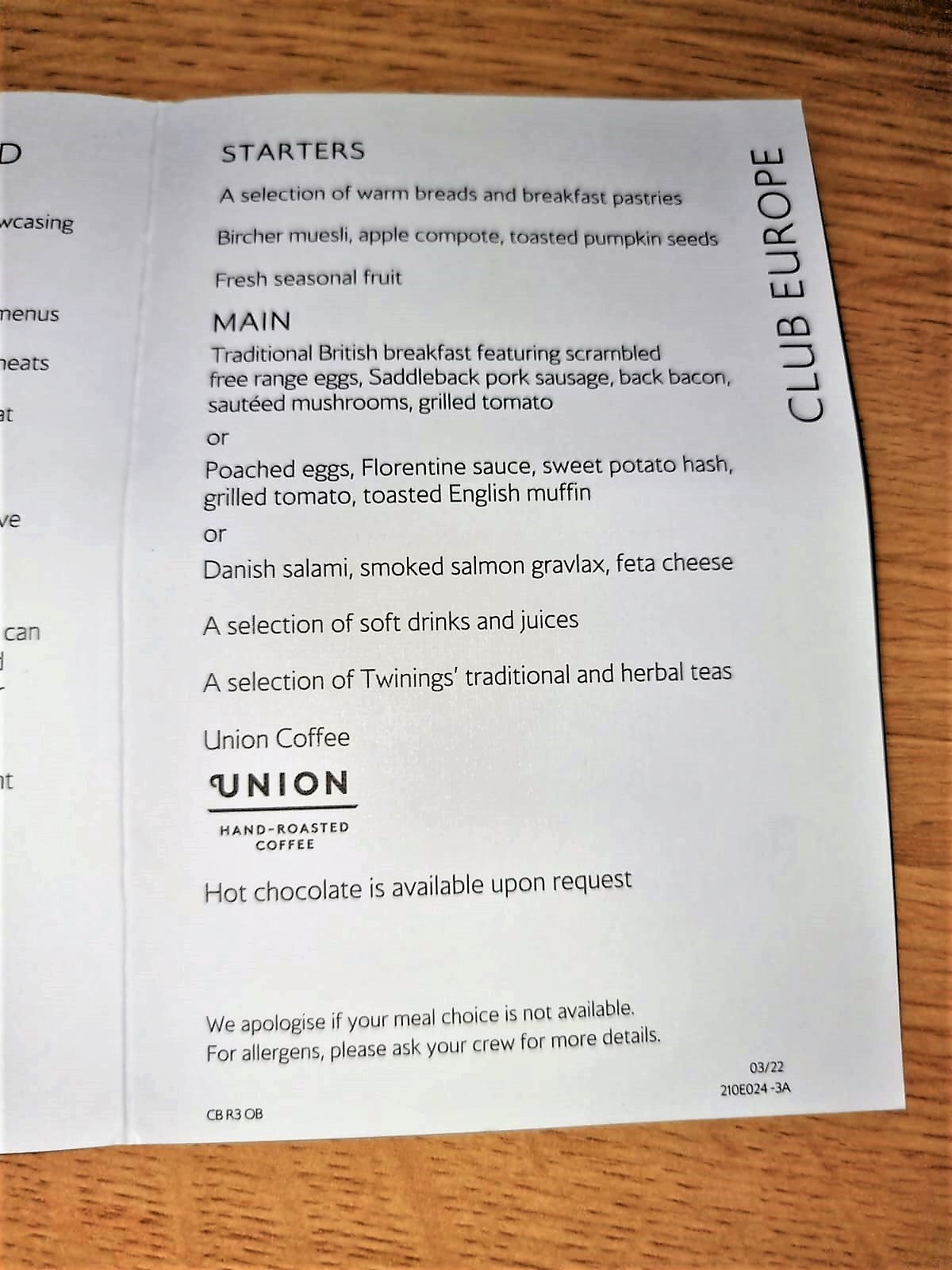 Iberia Express does have entertainment you can stream on your own device. It has a good range for short-haul with recent films, TV, magazines, and games. Plus you have a moving map which I always like.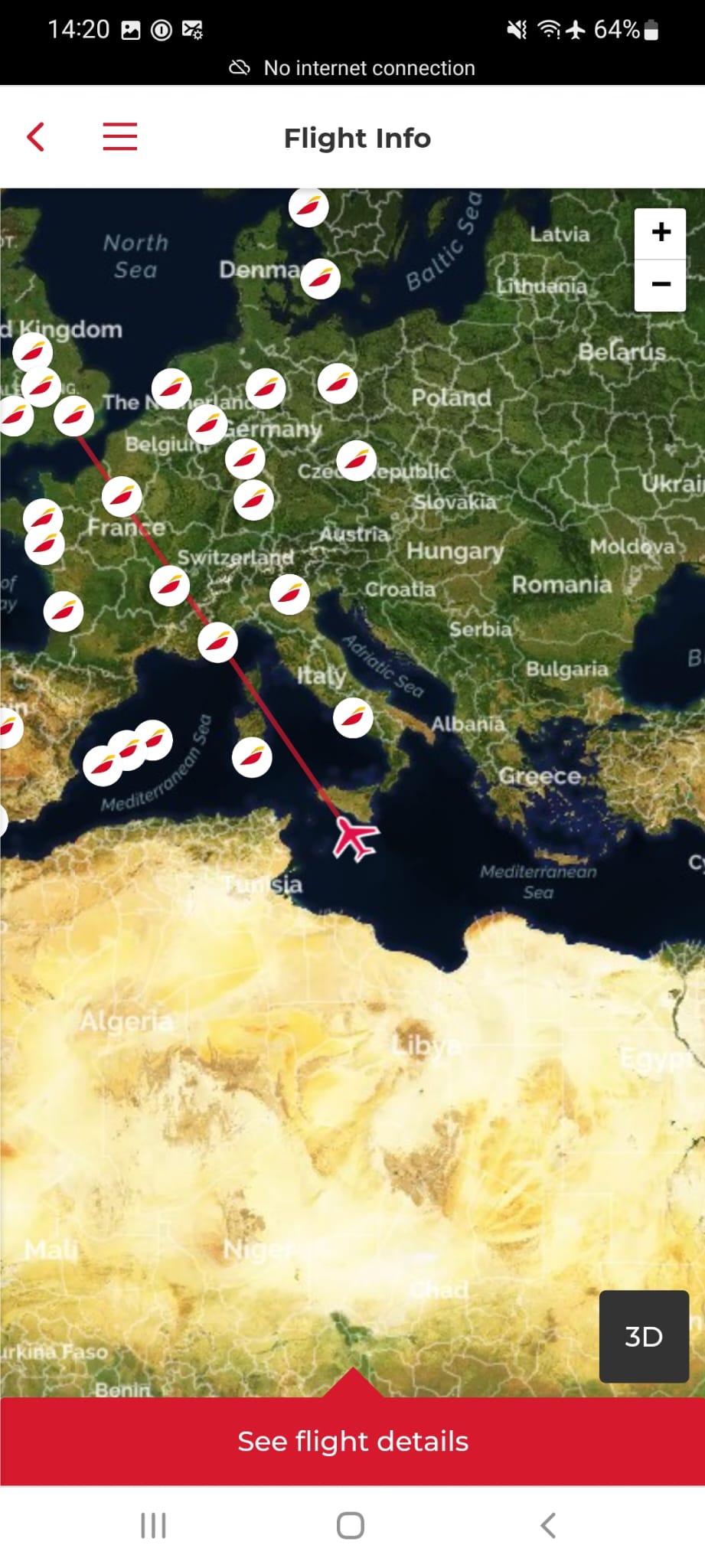 However, there's no internet or messaging though. The WiFi was just for streaming/moving map. You also have to give quite a bit of information to get access to the entertainment. This is due to signing up for an Iberia Express account – Name/email/year of birth/country/password.