On 15 March British Airways launched an improved Club Europe meal service with more of each choice loaded and better quality. I wrote about my experience in this article.
In this article, I have grouped together photos and details from friends and readers to give a better picture of what you can expect.
Other than the meals, the bread baskets are back plus they now have Aviation Gin instead of Tanqueray (Gordon's is still available). The Dettol wipes were hit and miss on my flights.
Drinks



British Airways Club Europe meals in 2022 Breakfast
There are up to 3 options depending on the length of flight. There's no accompanying fruit and bircher muesli on shorter flights either.
The options are:
The full English – which now has bacon again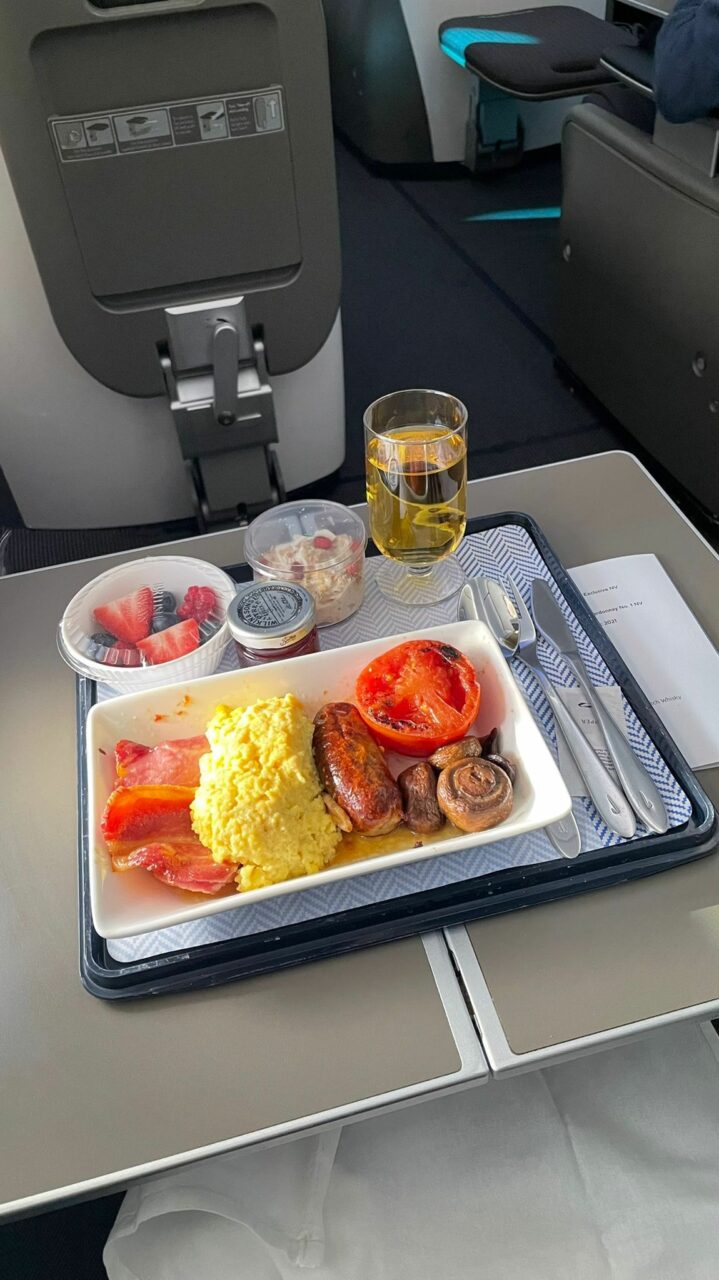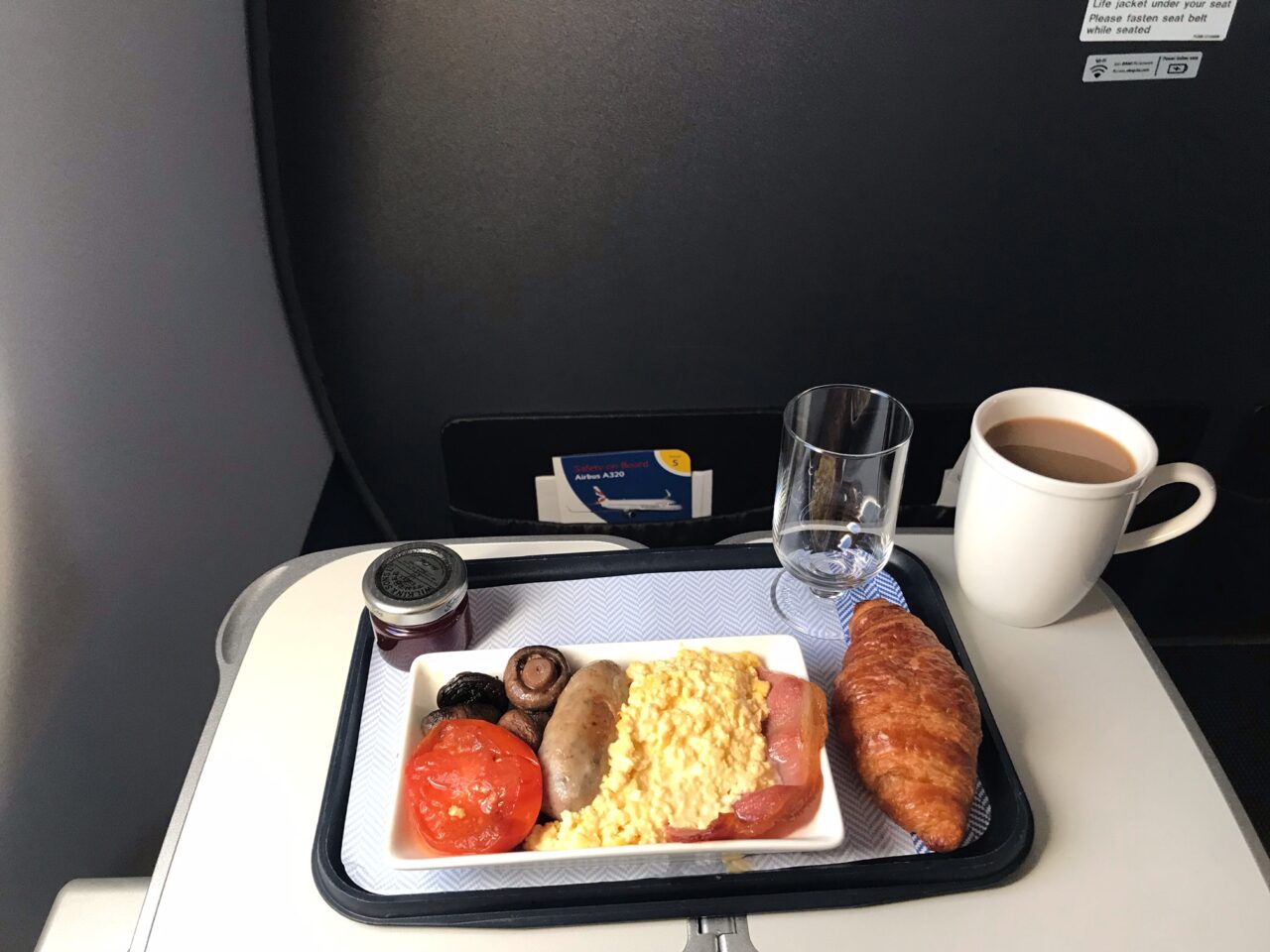 Vegetarian option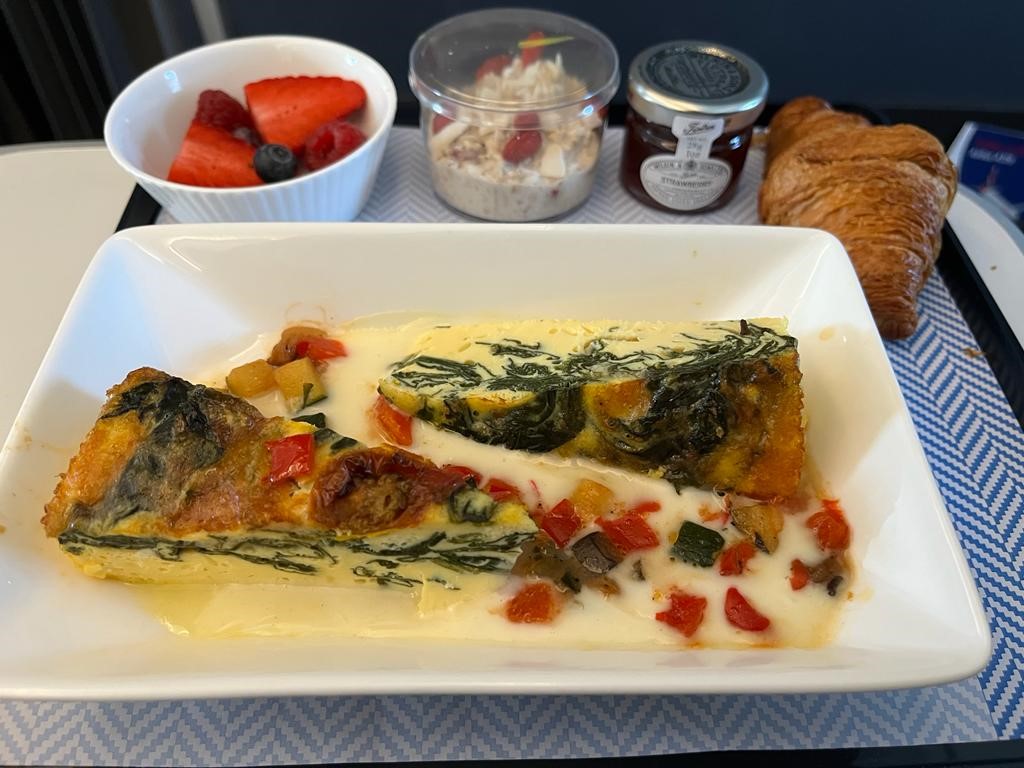 Or a continental option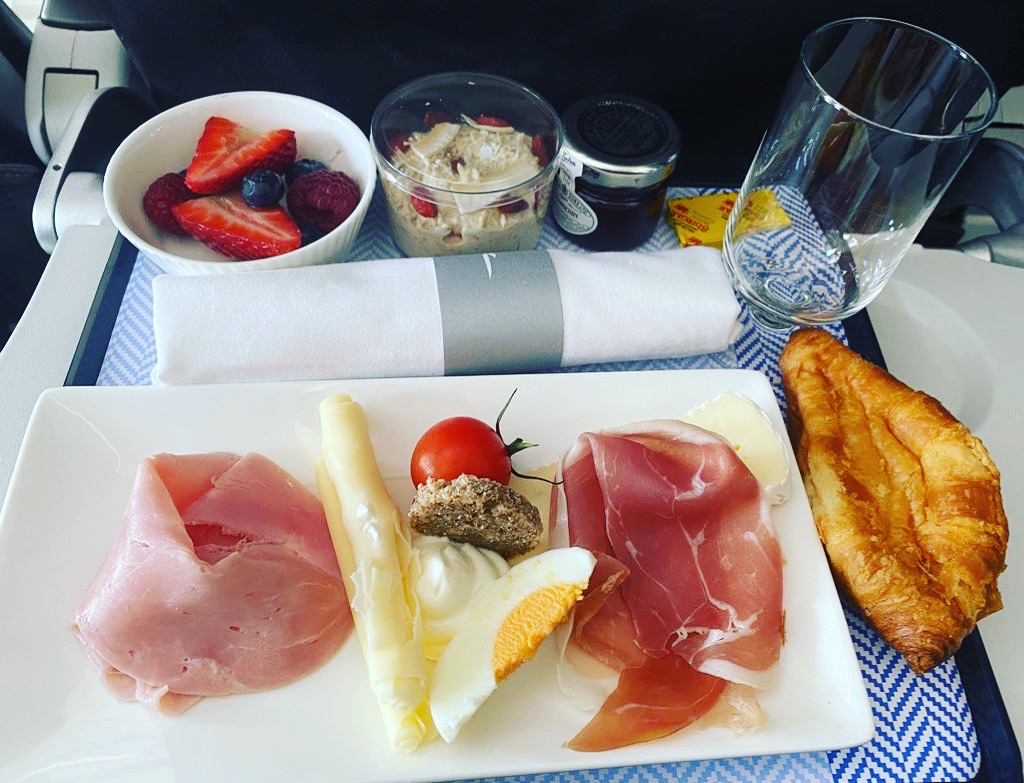 It is served with a bread basket with either croissants or a choice of croissant or pain au chocolat.
Afternoon tea
Non-vegetarian: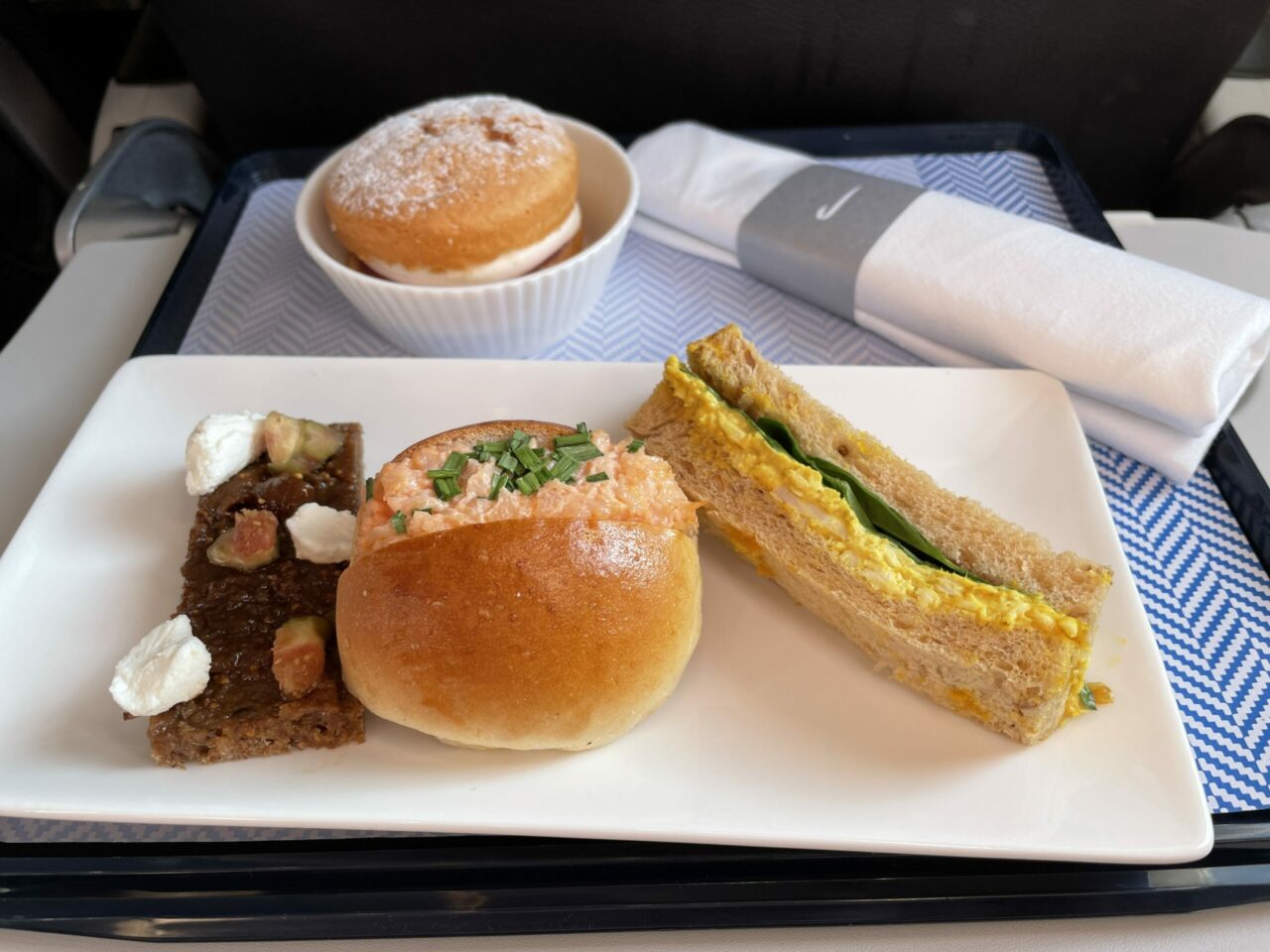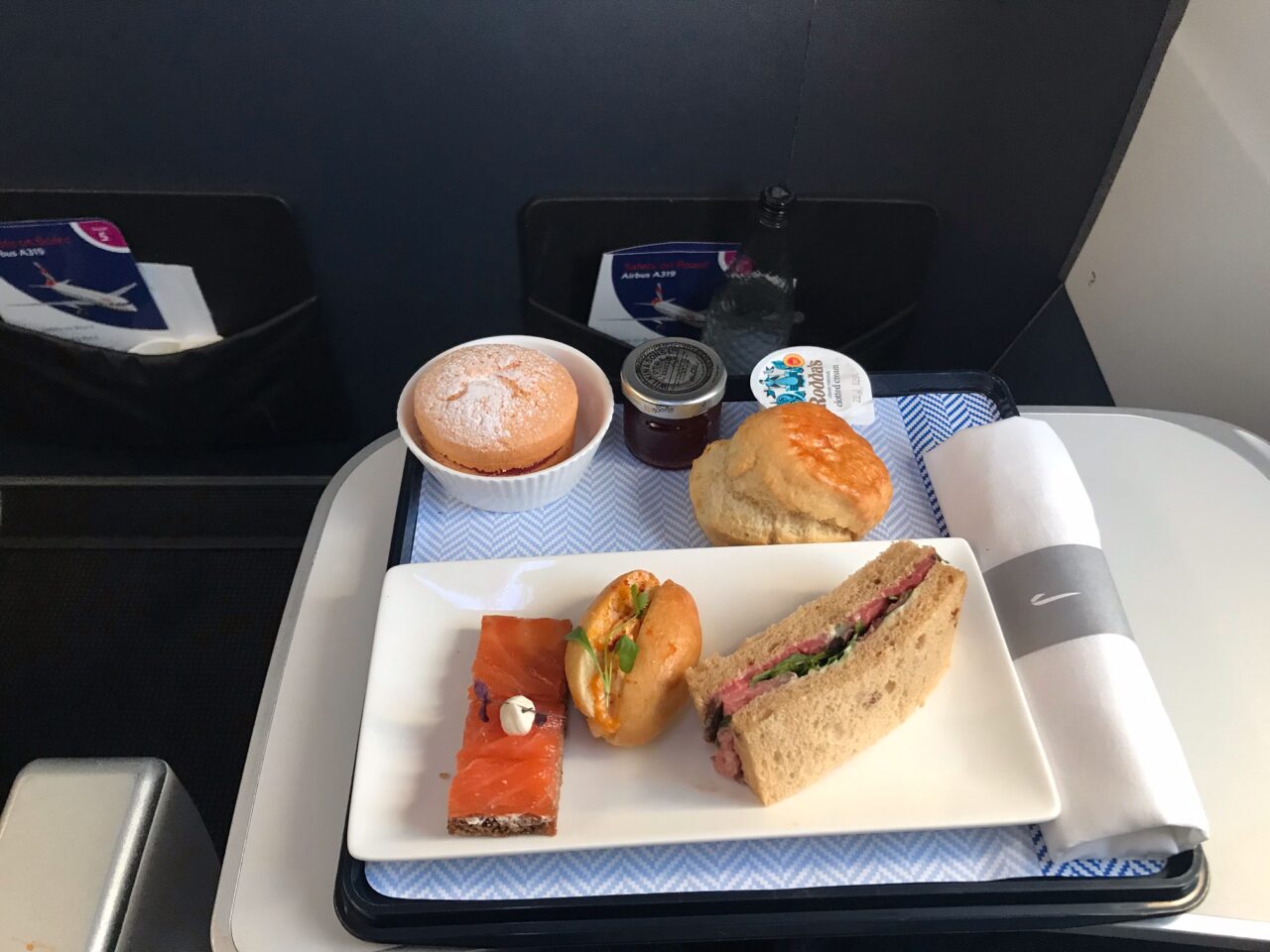 Vegetarian option: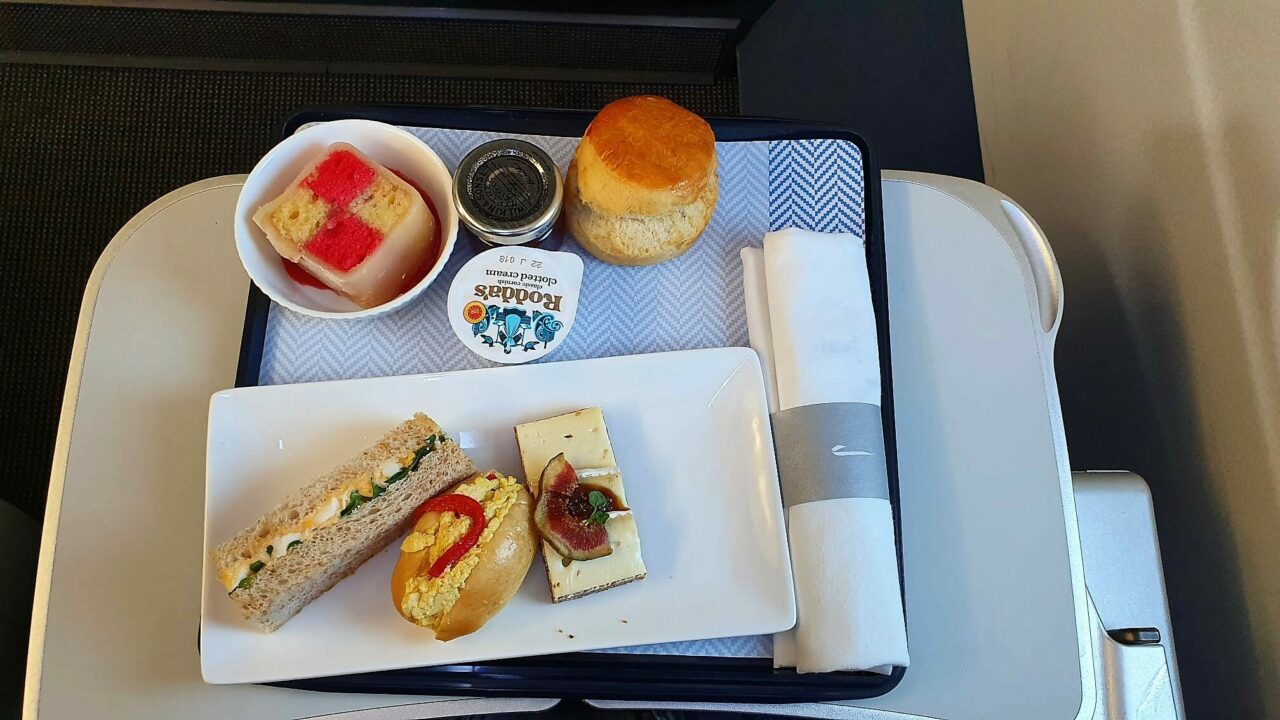 These are served with a warm scone.
Rest of the day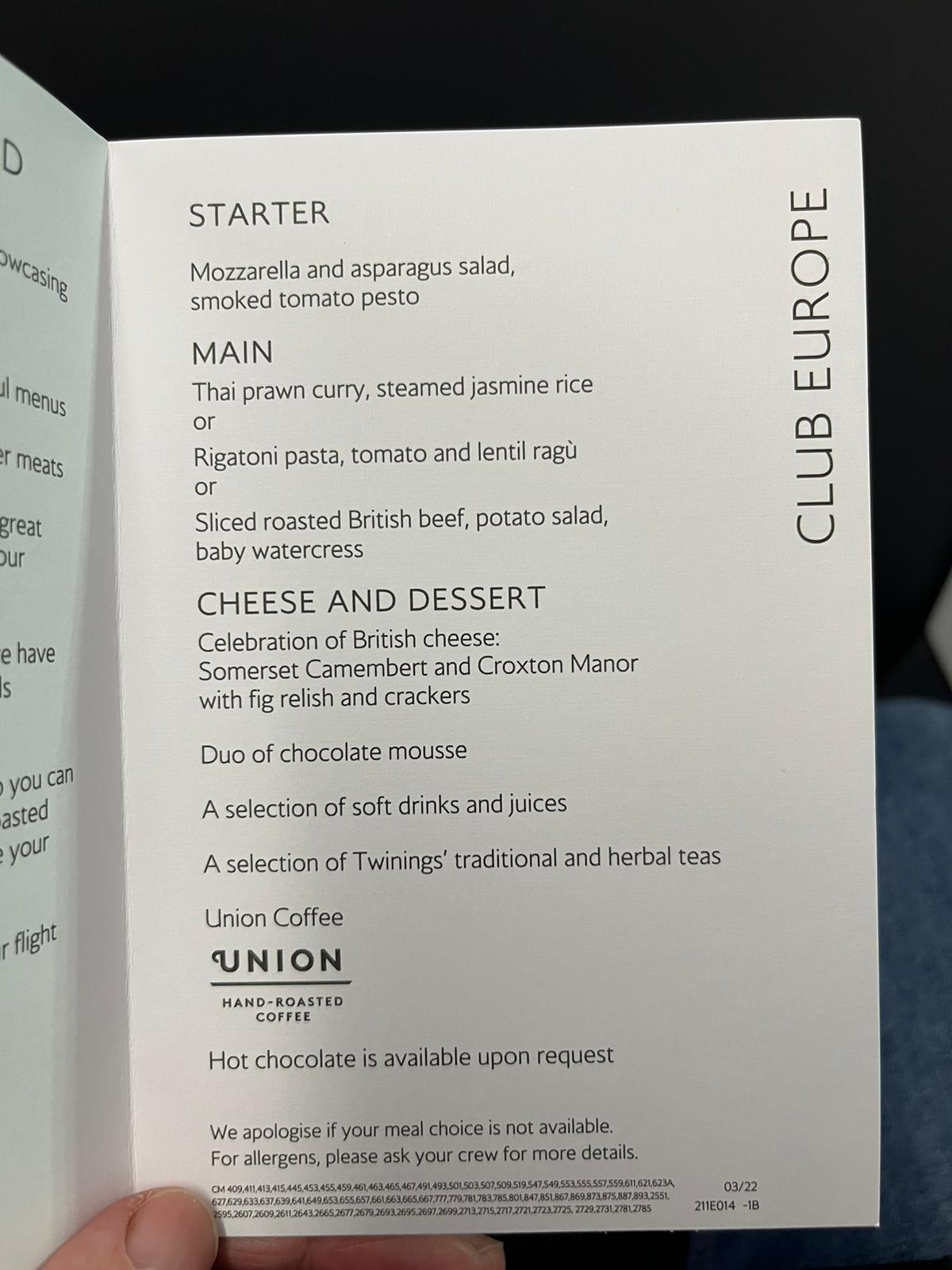 There is usually a hot option, a vegetarian option and a salad option on slightly longer flights. The bread basket is back but there was no choice on my flight, just the usual olive roll. On shorter flights you don't get the cheese either, just the dessert.
Hot options: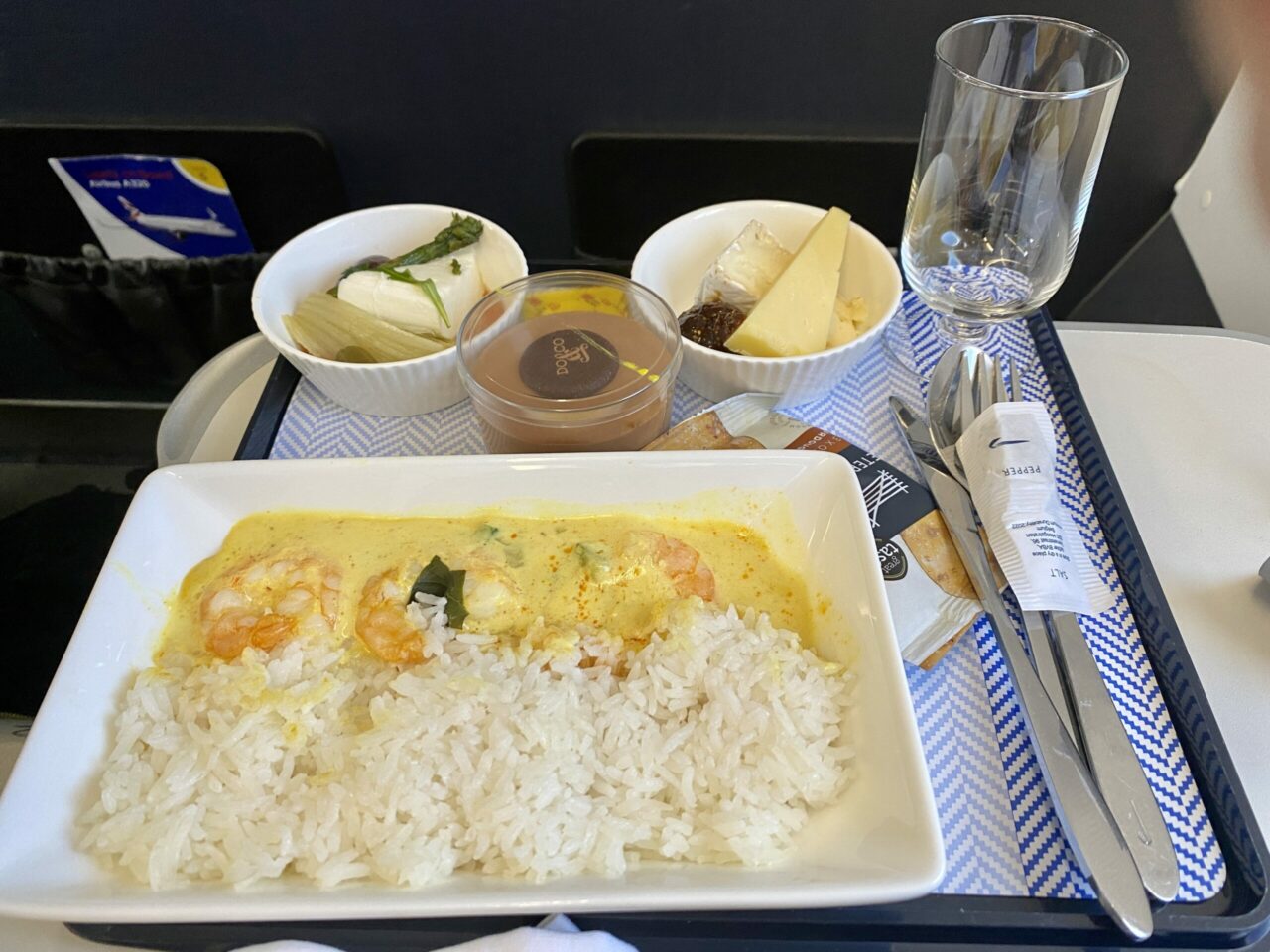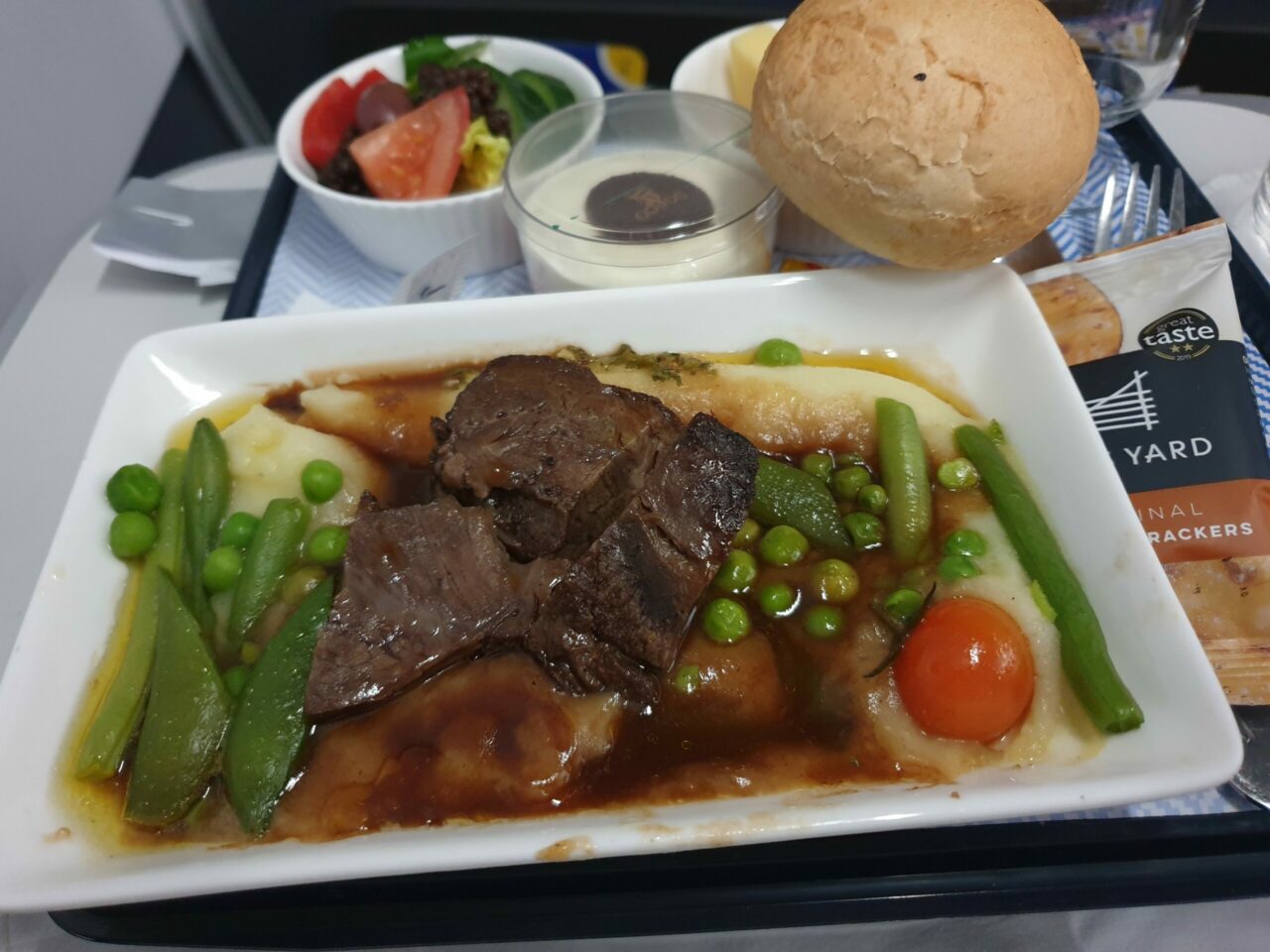 Salad options: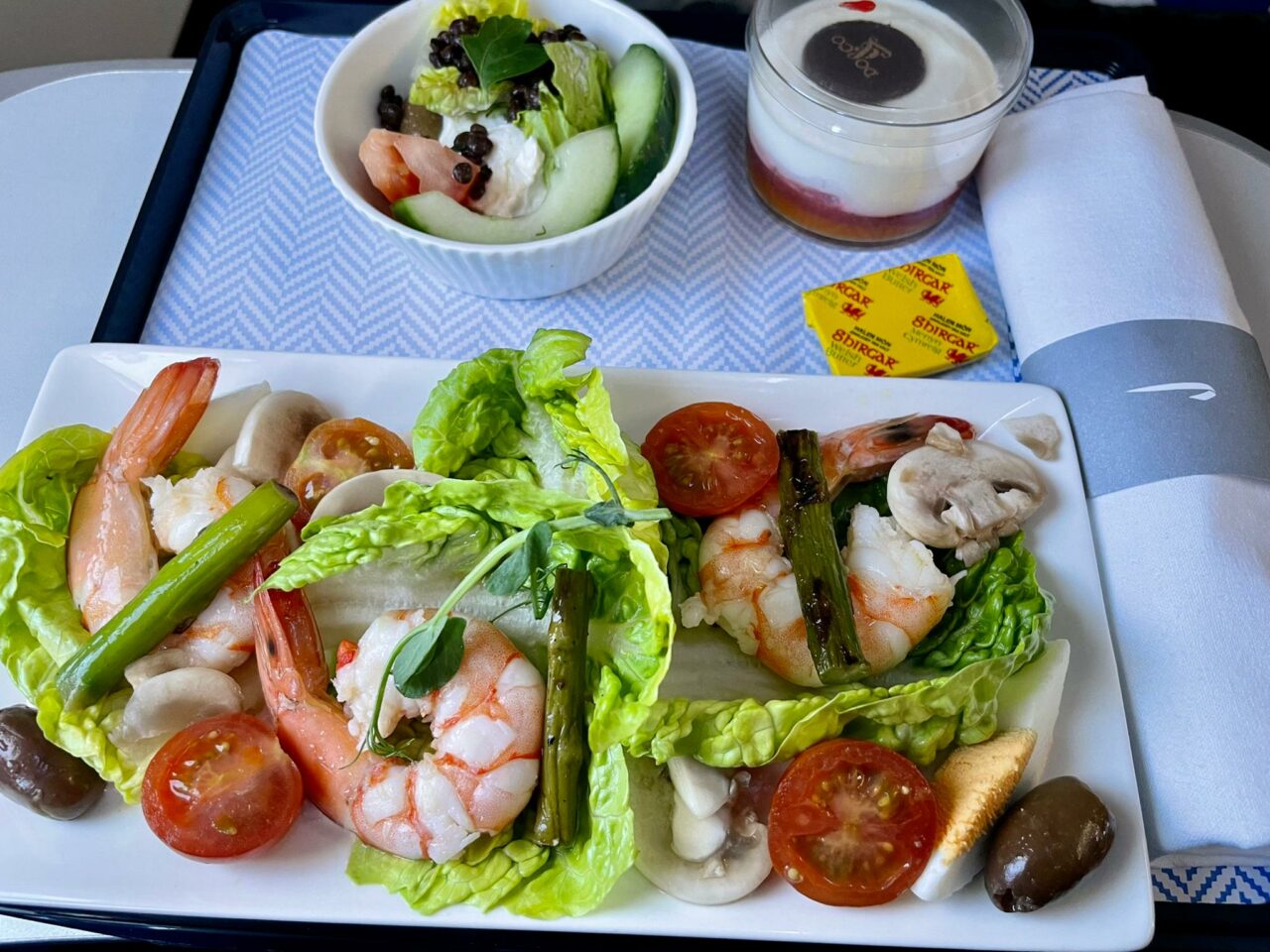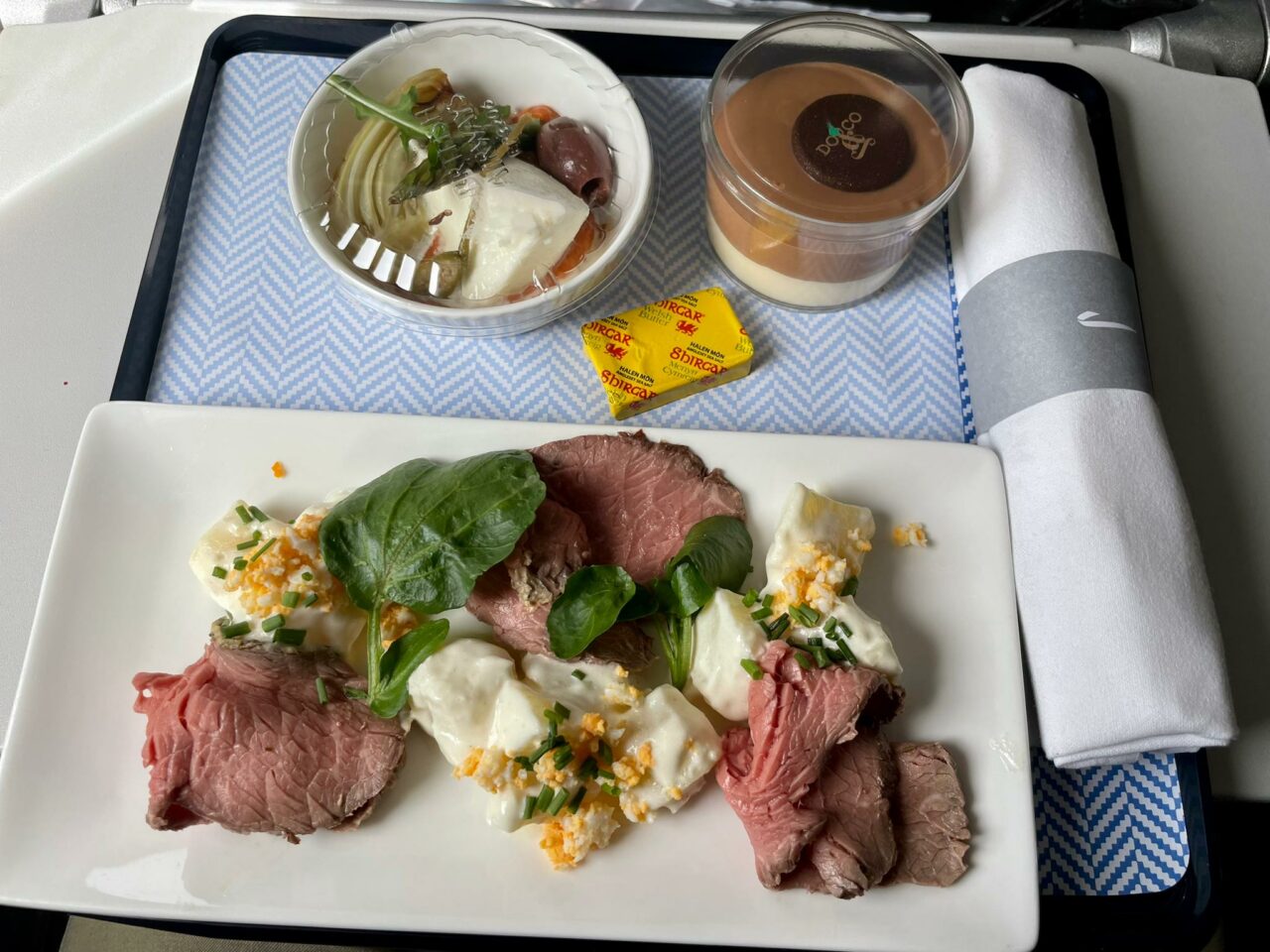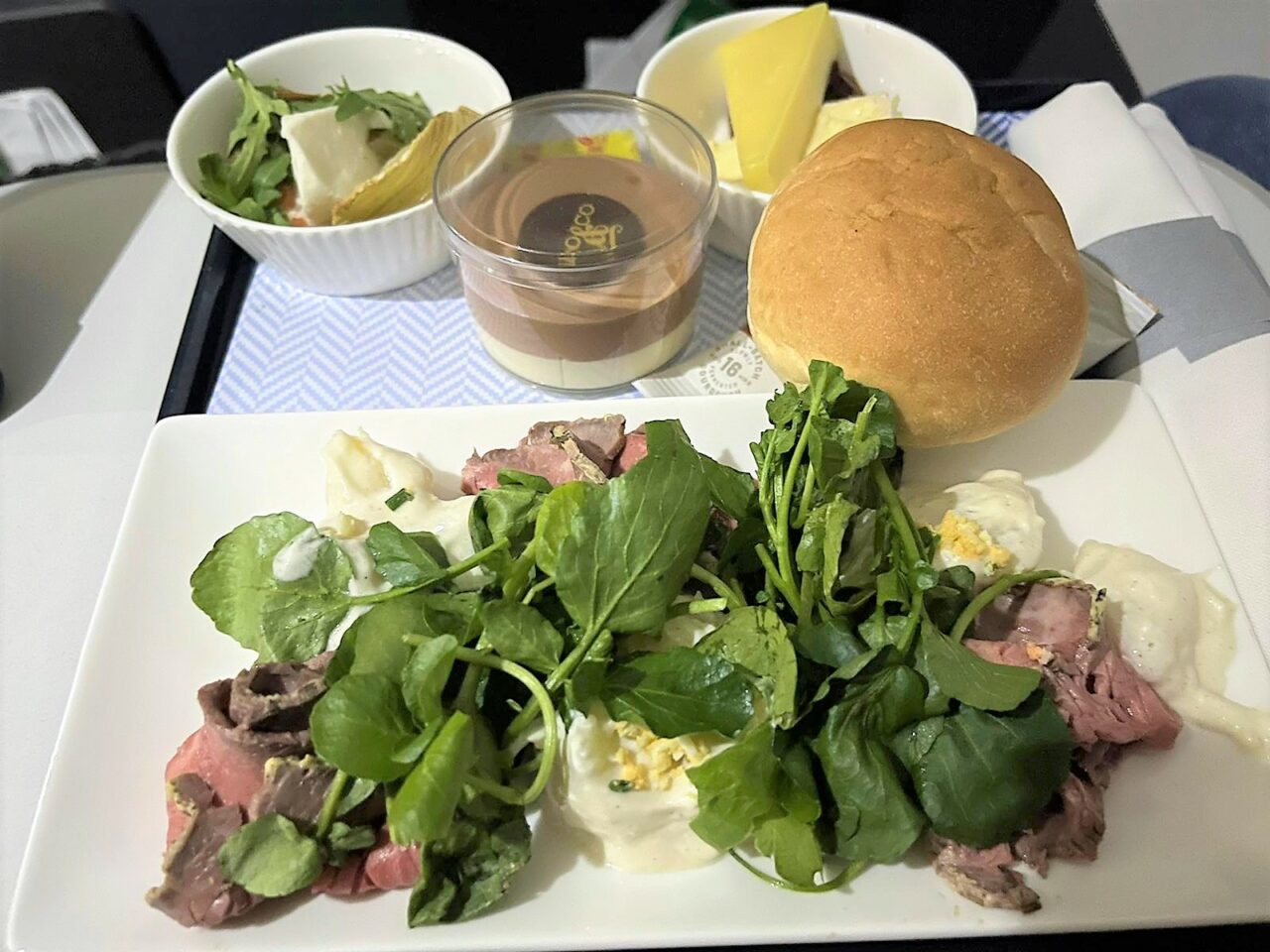 Vegetarian option
This is a hot pasta option on longer flights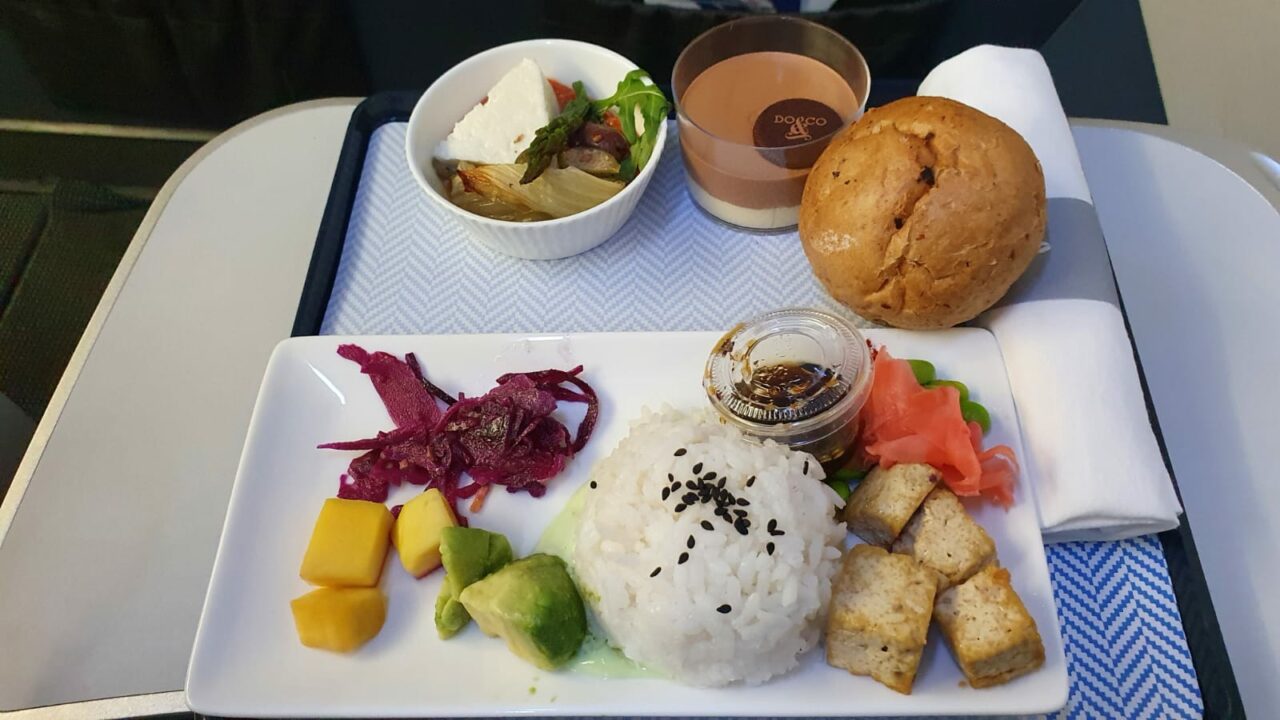 Had the new Club Europe catering recently? Did you think it was an improvement? Let us know in the comments below.