Hopefully, it won't be long before we are back travelling again and the US opens its borders to the UK. Given the falling infection rates and vaccination success, I'm hopeful we could be allowed back by mid-2021.

By the time we all get back to Vegas, a lot will have changed. At the end of last year a new hotel, Circa opened in downtown Las Vegas. Probably more of interest are the new Hilton group hotels including a Virgin Curio Collection one. There's lots of information about the hotels and restaurant openings below plus a video with lots of interesting current Vegas perspectives.

I chatted to Las Vegas experts Michael Trager and Steve White from TravelZork about what Vegas is like right now, their top tips for Vegas accommodation, restaurants and gambling. You can find more detailed Vegas information on their TravelZork website, Facebook group and on Youtube.

We also talked about a big event in Las Vegas In December which TLFL readers may want to join. We plan to have a small get together of TLFL readers, possibly as part of my wider BA Facebook group.
What are the restrictions in Vegas currently?
From March, restrictions in Vegas will start to ease with some shows reopening. While capacities allowances on casino floors, and indoor bars and restaurants are currently restricted to 35% on 15 March, this will rise to 50%.
Spas are open for treatments but not for use of their facilities.
MGM Resorts has recently announced that 24/7 hotel and casino operations will resume at three of its Strip properties—The Mirage, Mandalay Bay and Park MGM from 3 March. Some resorts had been closed during midweek due to lack of demand.
It's expected that restrictions will ease further by May.
What new hotels can we look forward to?
Resorts World Las Vegas – Hilton, LXR and Conrad Hotels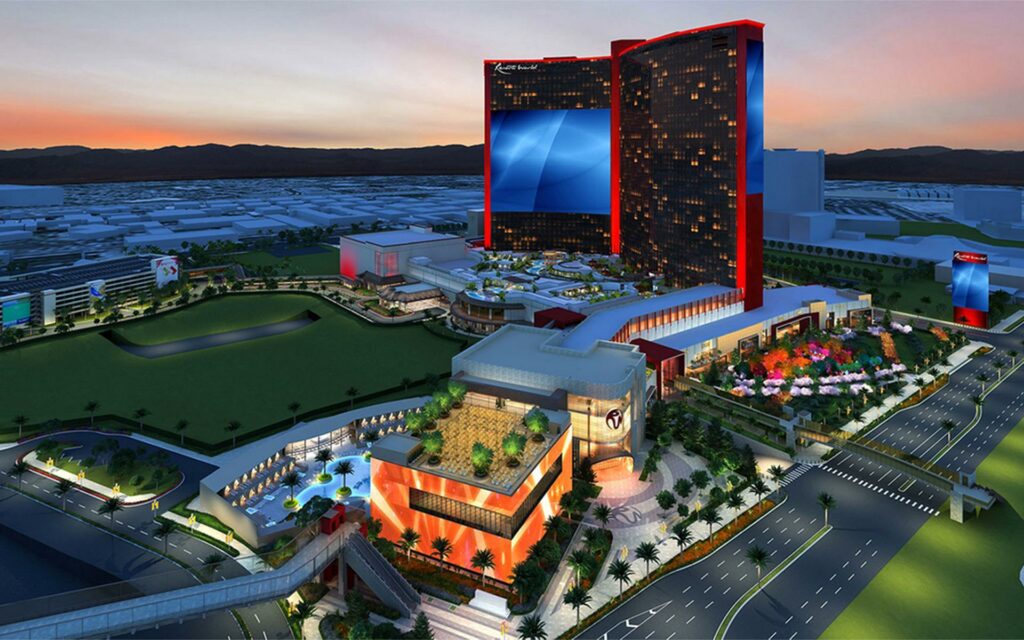 Resorts World Las Vegas and Hilton have partnered to bring three of Hilton's premium brands together for the first time when the US$4.3 billion integrated resort, which is currently being developed, opens in summer 2021. As yet we don't have an expected opening date, but it is expected to be this year in summer/autumn. The partnership marks Hilton's largest multi-brand deal in company history and will include three Hilton premium brands, Hilton Hotels & Resorts, LXR and Conrad, into Resorts World Las Vegas.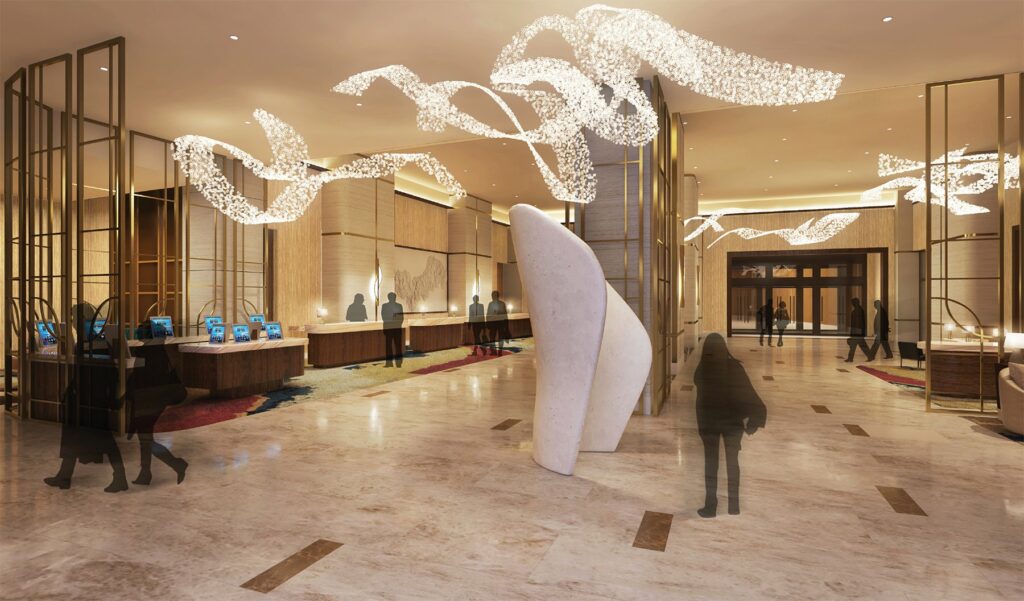 Resorts World Las Vegas seems to have been being built forever, but finally, it seems to be nearing completion. The location is at the end of the strip between the Fashion Show Mall and Circus Circus. Although it's slightly out of the way, with 3 hotels opening on-site plus a theatre, shops restaurants and nightlife, there should be plenty nearby. It's also not far from Wynn and Encore hotels.
Together, Resorts World and Hilton are bringing back the idea of The Las Vegas Hilton, once the largest hotel in the world and synonymous with gaming, conventions and entertainment in Las Vegas, with this multi-brand development. The original off-strip hotel was the home of the Star Trek experience. Before it left the Hilton group, the hotel was pretty run down and very much at the lower end of the spectrum. So let's hope they don't recreate that!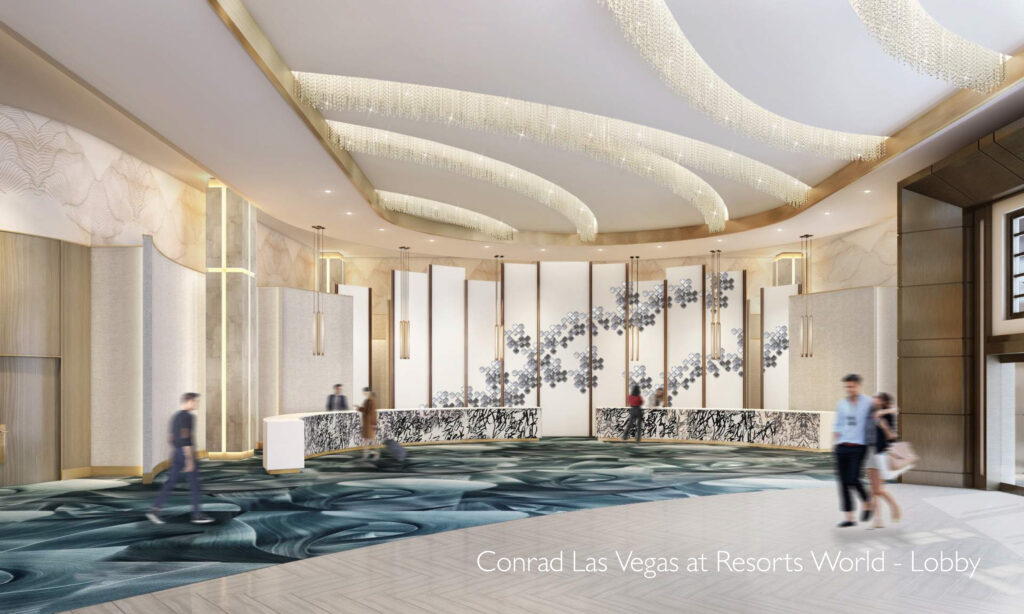 As well as the Hilton, this development also includes Hilton's newest luxury brand, LXR, which delivers unrivalled, independent properties, along with Conrad, Hilton's modern and design-forward luxury brand.
Guests will have access to the resort's premier facilities, including a 5,000-capacity state-of-the-art theater which is scalable to host A-list celebrity residencies and corporate events; 350,000 square feet of meeting and convention space; 220,000-square-foot pool complex with seven unique pool experiences; spa and fitness centre; an extensive collection of casual and fine-dining food and beverage concepts; and more.
You can't yet book the hotels, but when you can, if you book through TLFL's partnership with Debonair, you should get extra benefits through the Hilton Impressario program.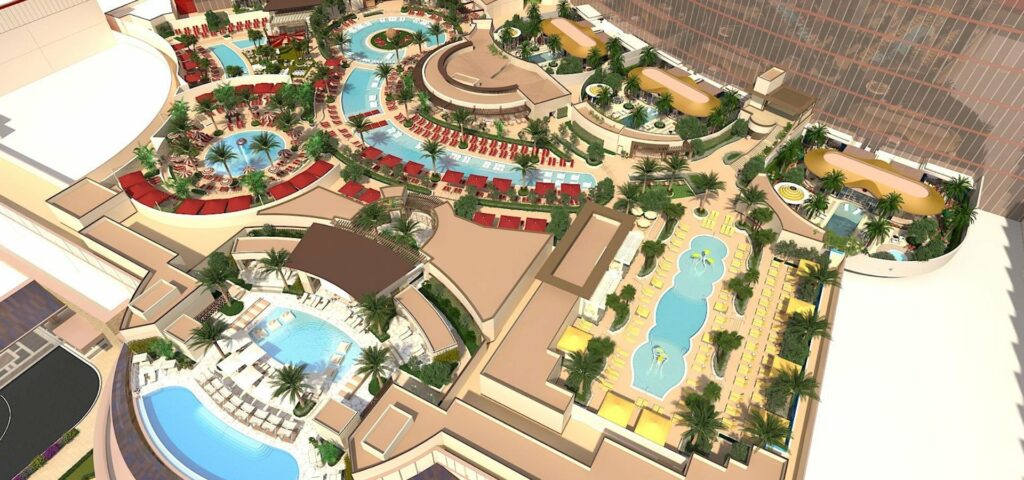 Crockfords Las Vegas, LXR Hotels & Resorts