On 16 June British Airways will return to serving alcohol on board and improve their onboard meals. Better meals will be served in Club and First. You can read more about the details in this article. In the meantime, you may have read my article about my friend Michael's business trip to the US with BA from Heathrow. I now have the photos from his rather delayed return to the UK. It's quite a story – he decided to postpone his return due to work, changed his flight to a few days later, and then managed to miss his flight home! It's a shame he didn't delay it a bit further so we could see what the new Club World catering is!
Michael was in the US for work reporting on the reopening of Vegas. Despite the FCO warning, he was able to get travel insurance and it covered him for COVID-19 as well. He is a US citizen which is why he was allowed to enter.
If you read his earlier pieces, you may want to catch up on his second report about how Vegas is working. I found it amazing what the differences between casinos and hotel's levels of what they consider safe were. Later in the week, I will be featuring his stay at a well known Hilton to see what we can expect from a hotel stay.
You can read his reports on Vegas here:
If you are interested in casino loyalty, have a read of this article.
The flight stats
BA280 Los Angeles to London
B787-9
Booked approximately 59 people.
7 people in Club
The vast majority on the plane are in Economy Class.
*Zero* in First, so for a $599 upgrade you can buy yourself a whole First Class cabin!
Los Angeles Airport
At Los Angeles, it was also pretty deserted and check-in agents are wearing masks and behind plastic screens. Face masks – everyone inside public areas of terminals and office buildings must wear face coverings,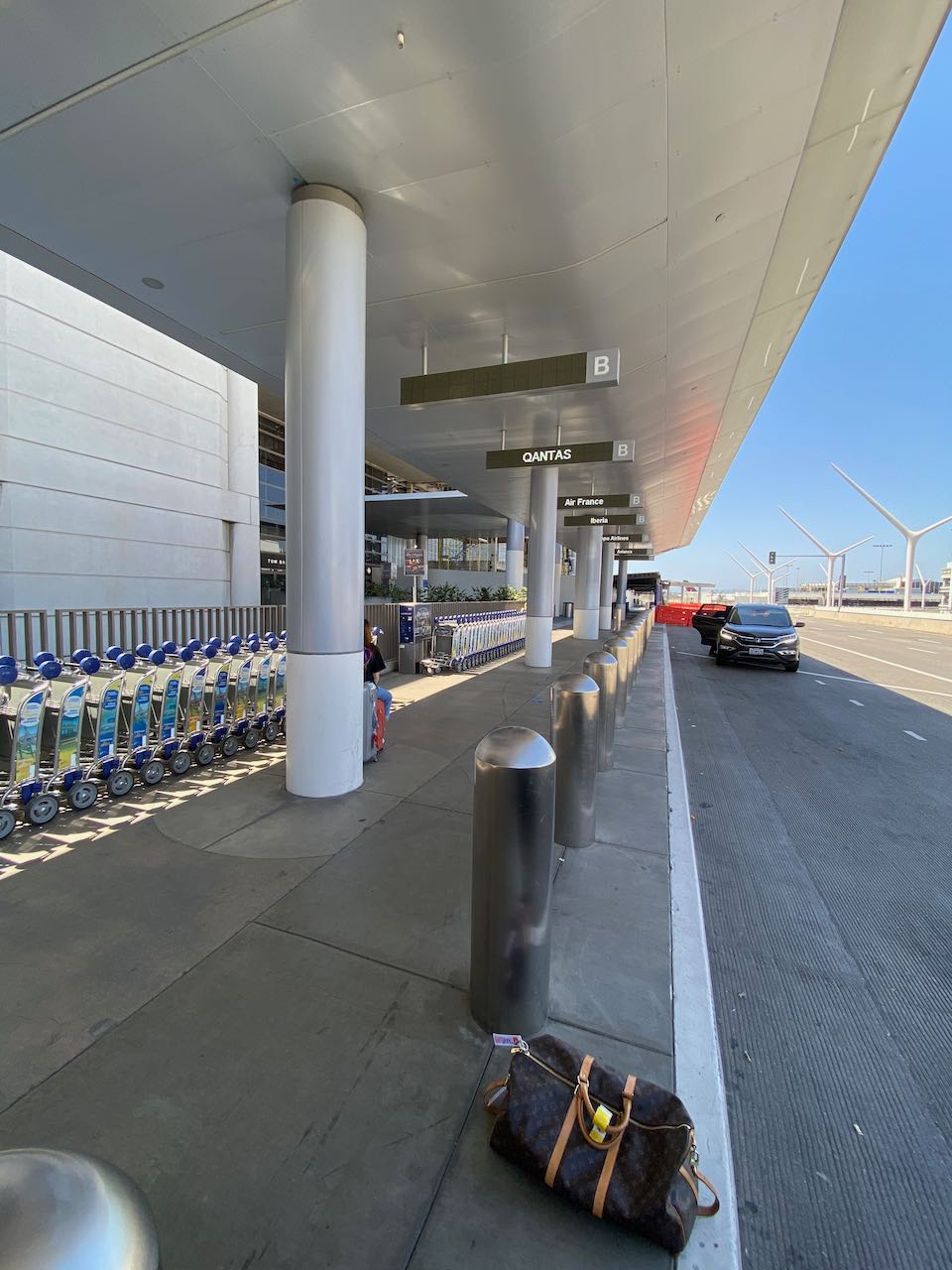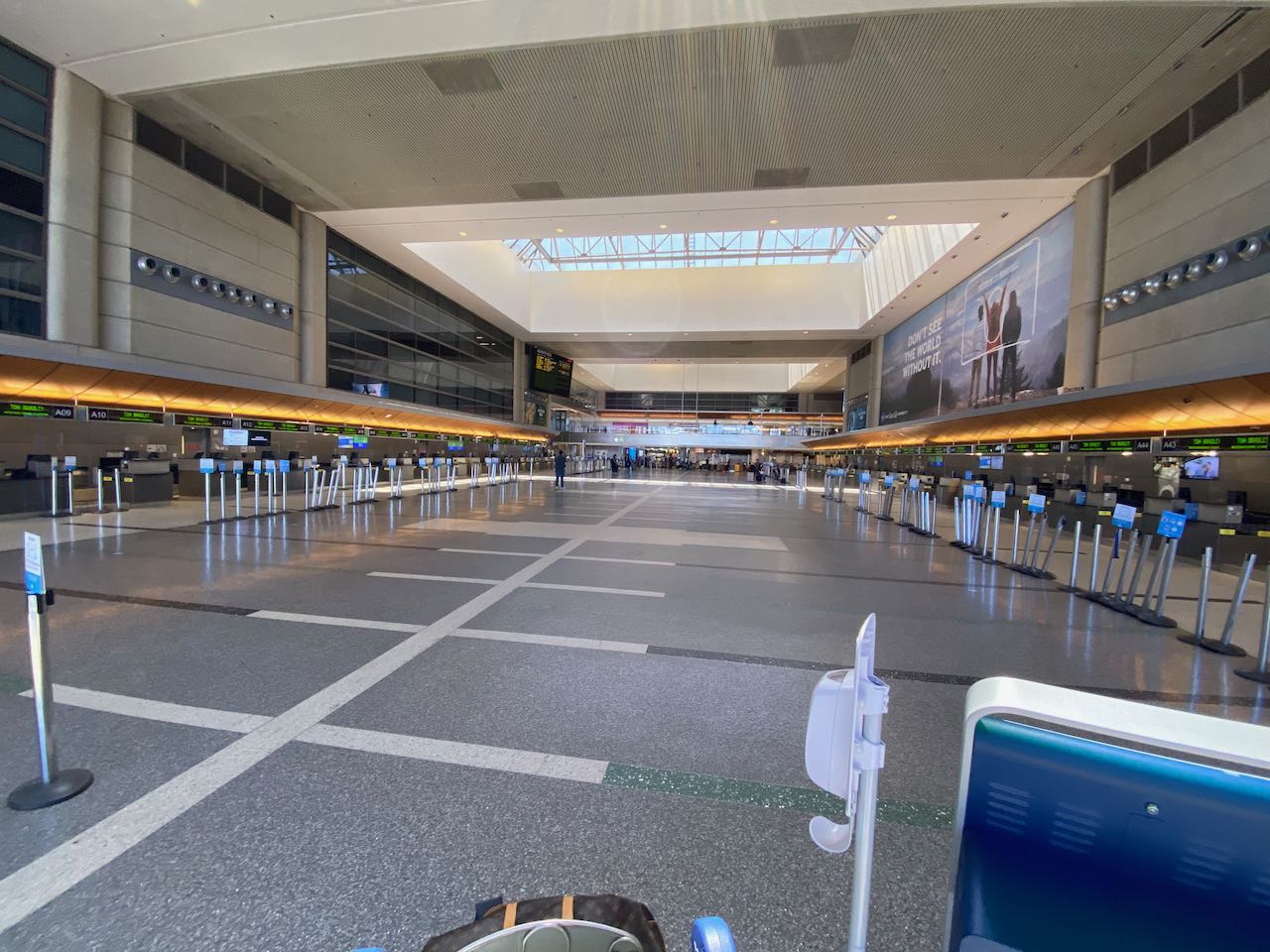 Michael found out what to expect for food on the flight: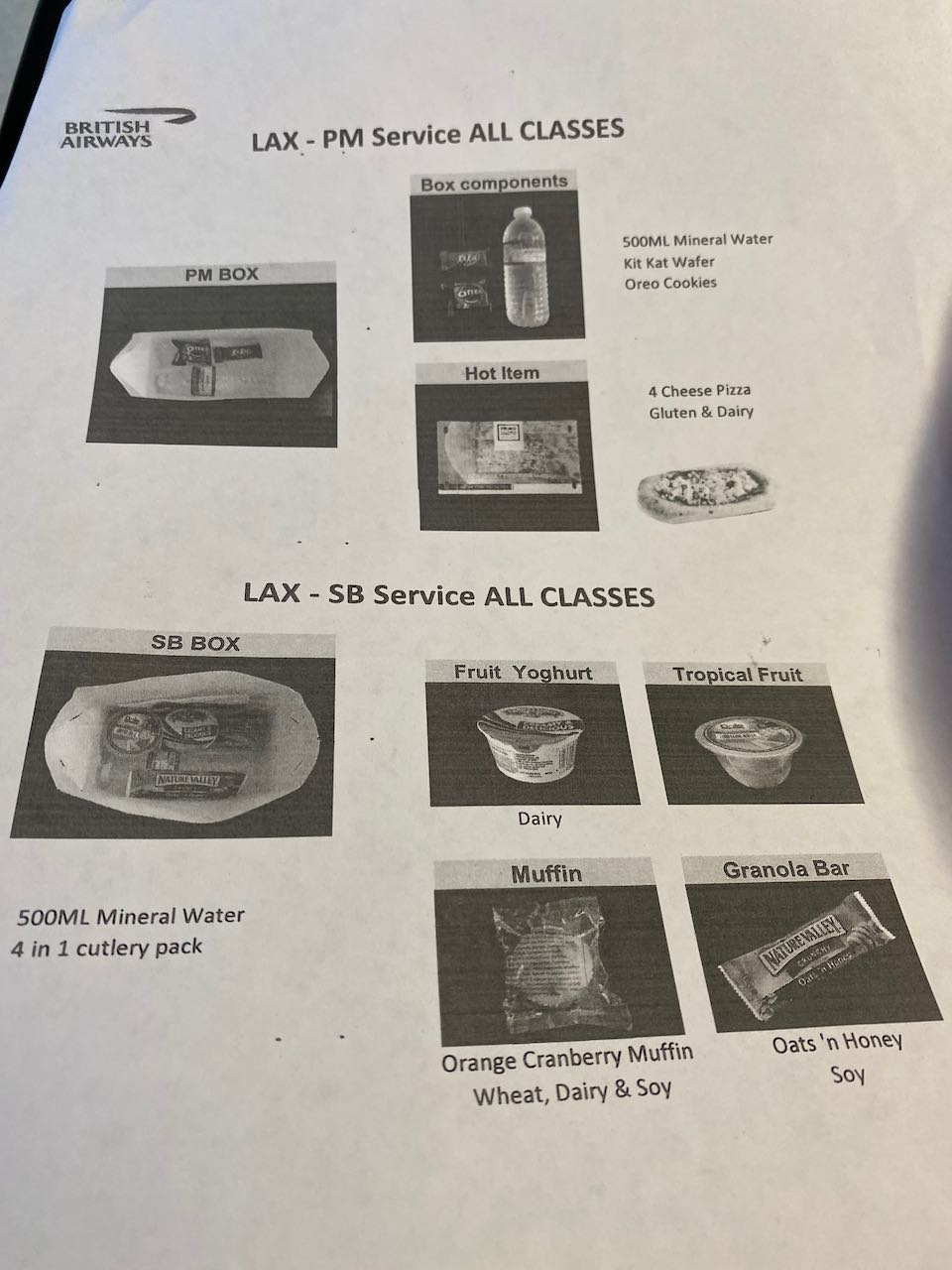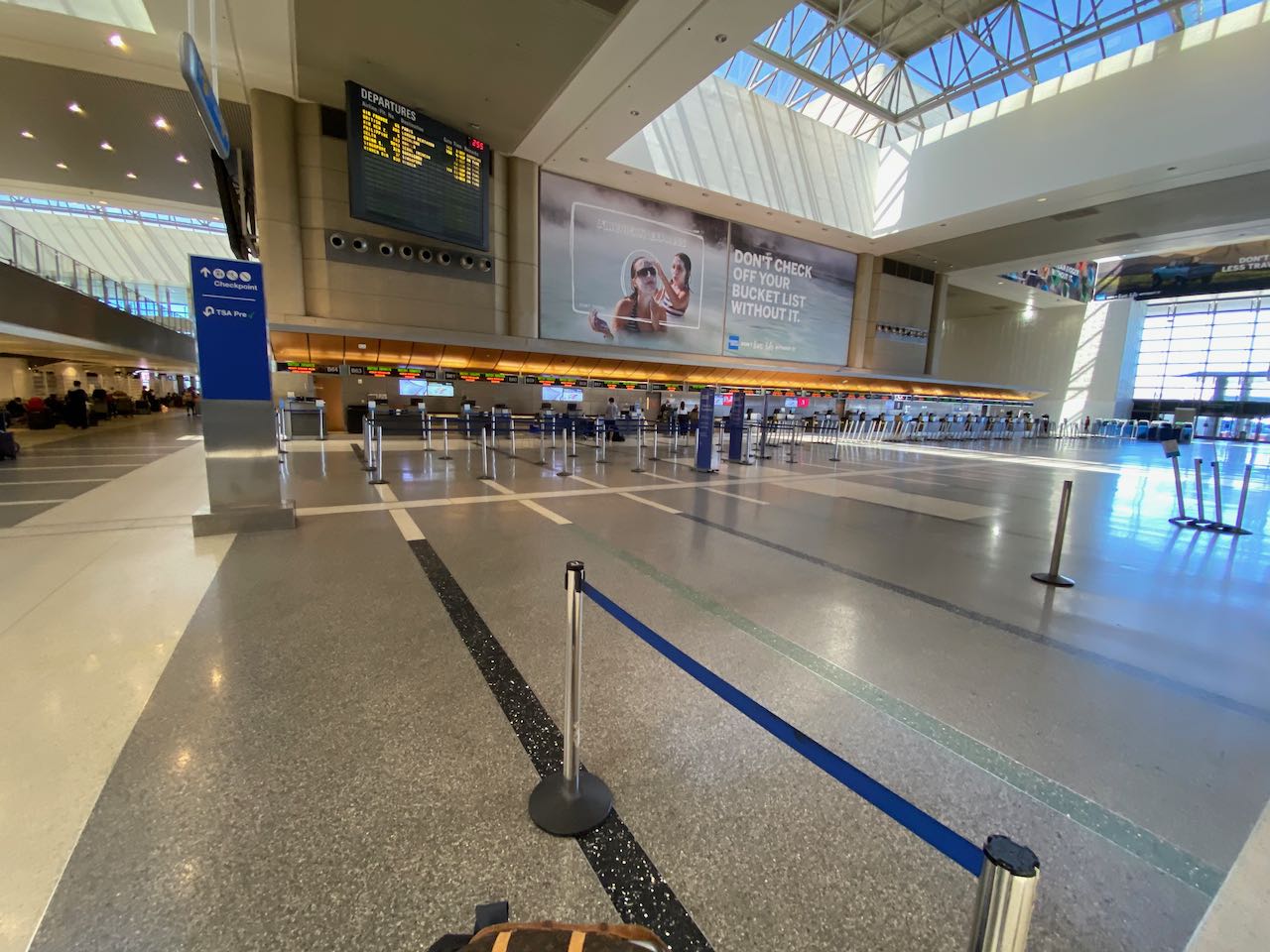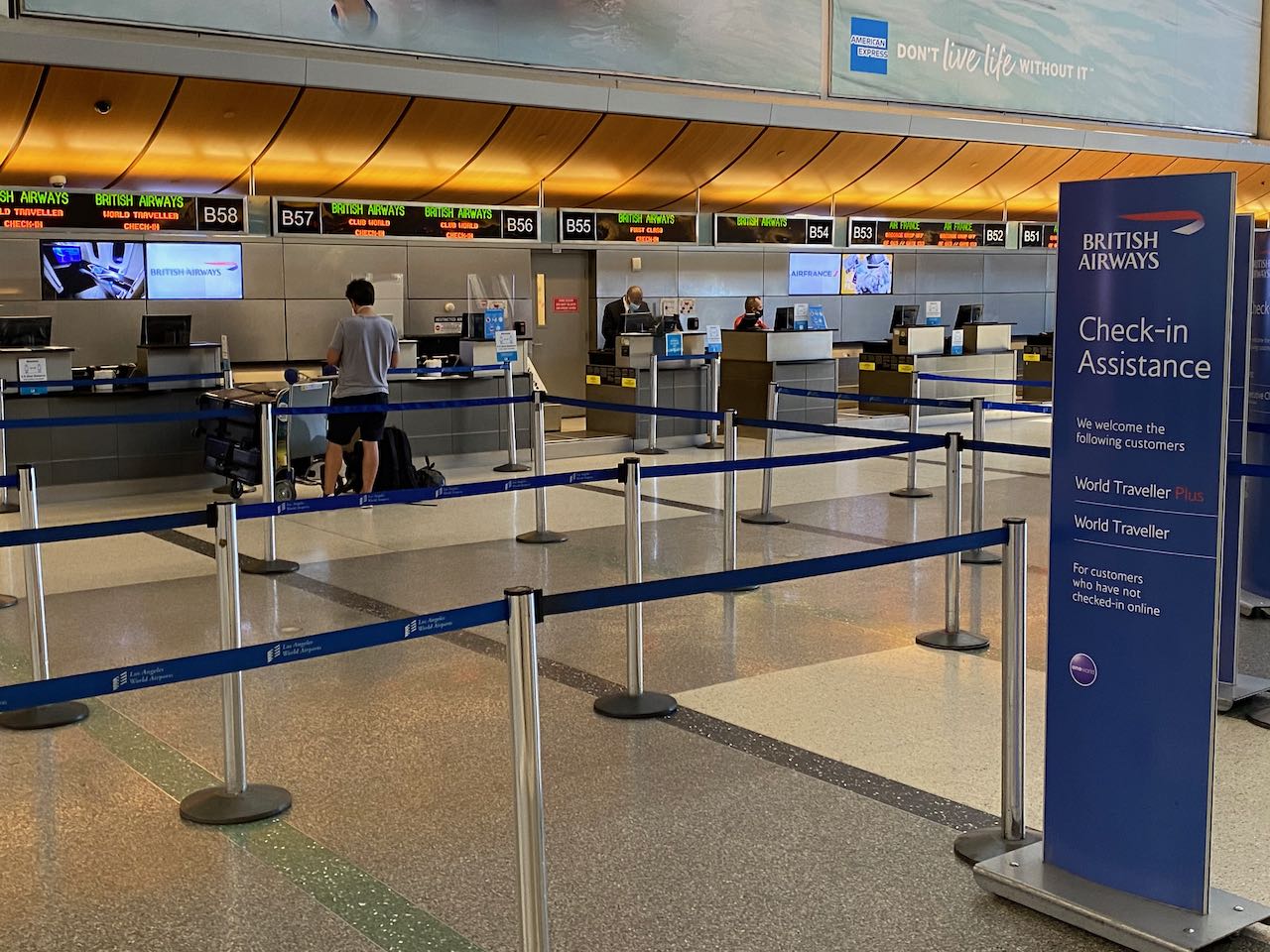 TSA security are wiping everything down with sanitizer and wearing masks.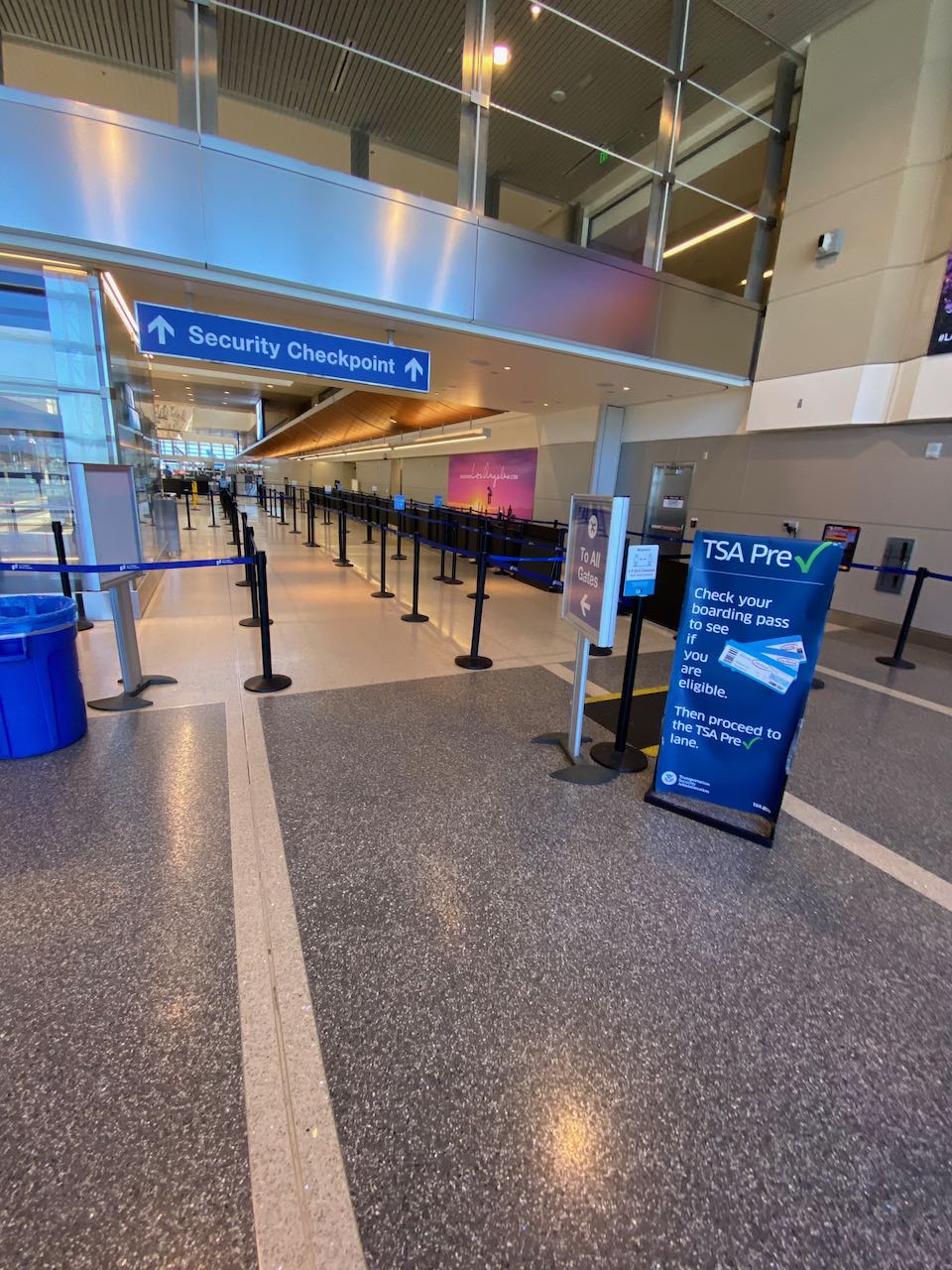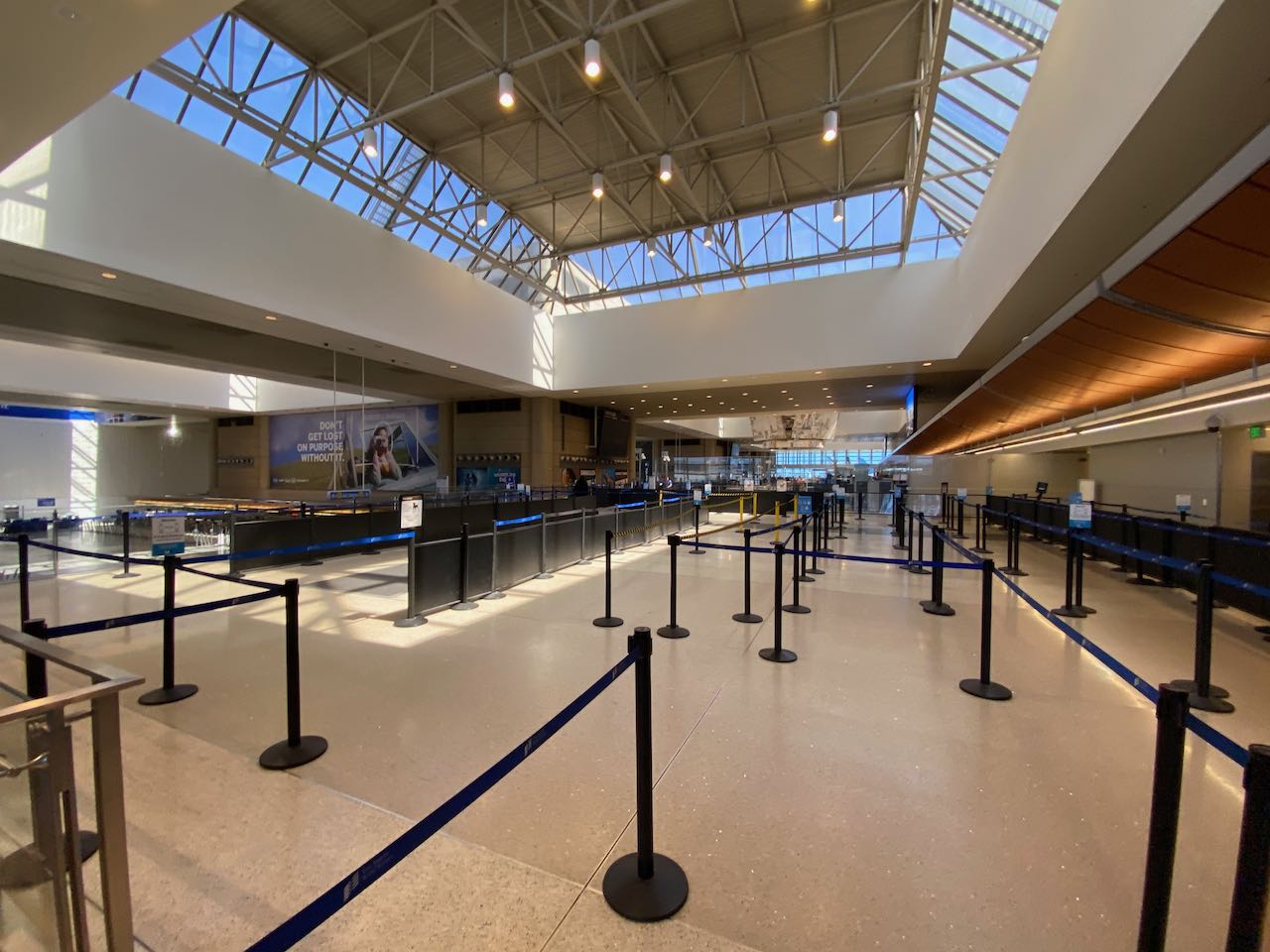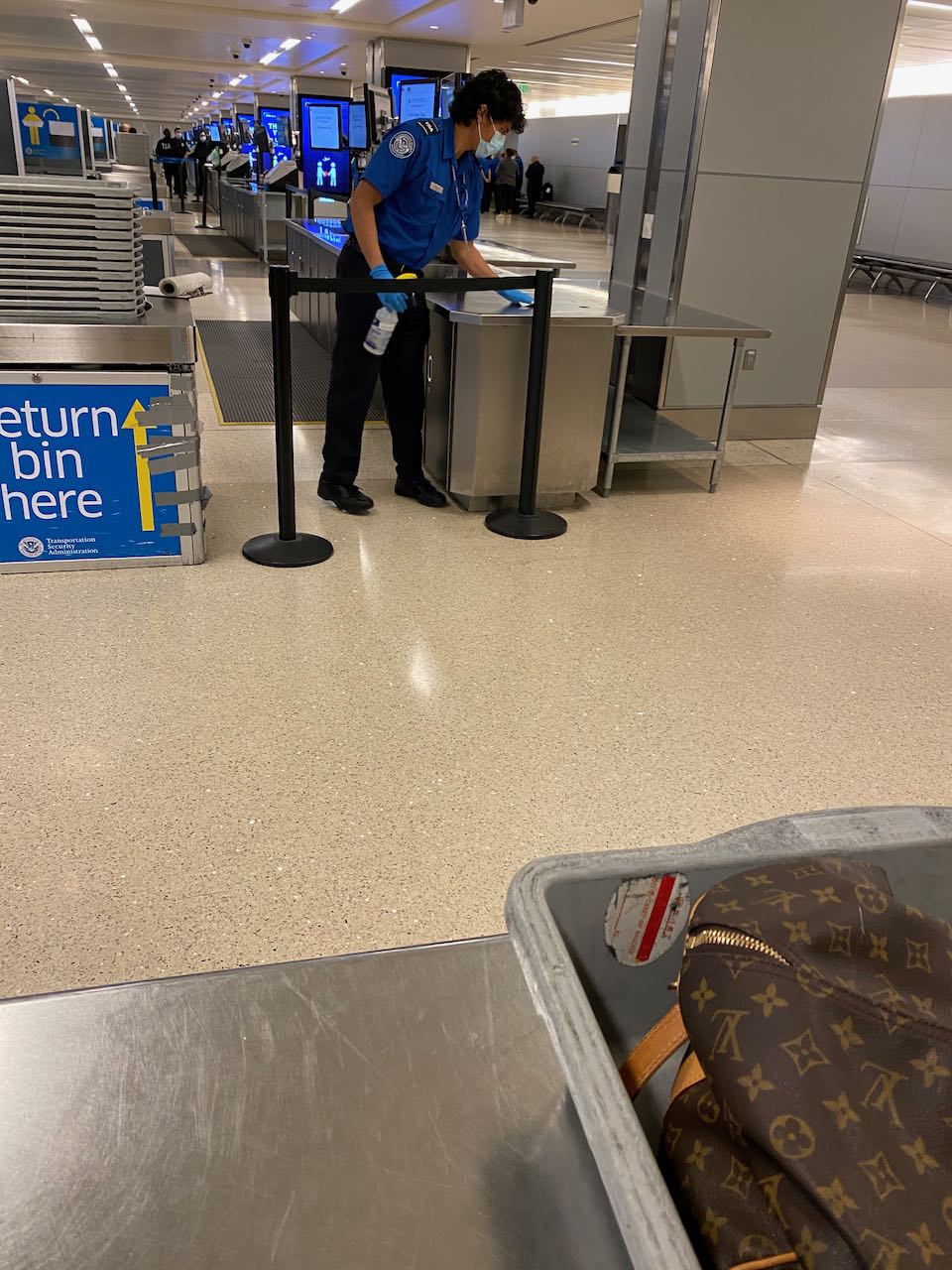 Shops are mainly closed…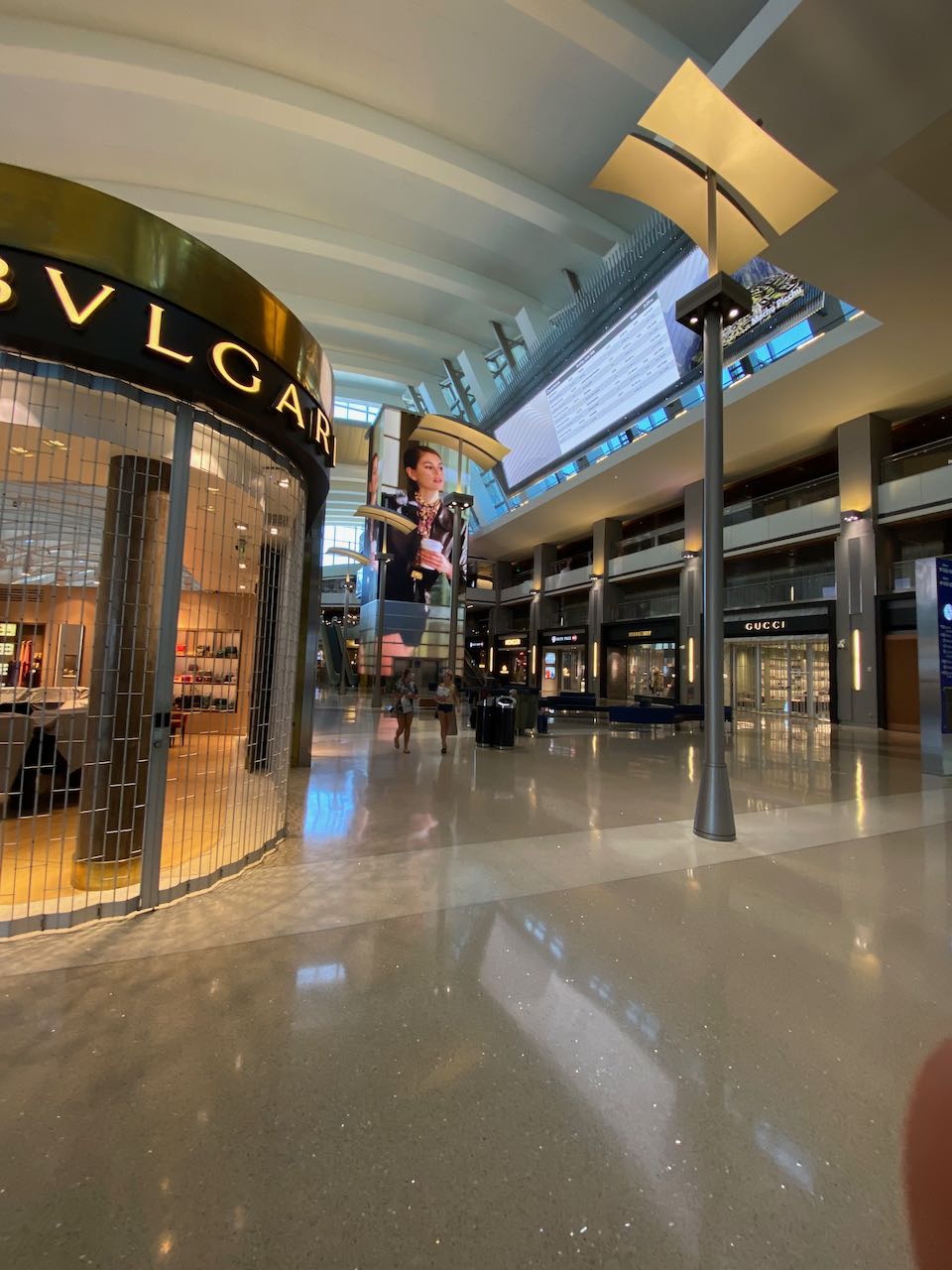 Boarding

Yet at the gate, the staff are not wearing masks prior to boarding!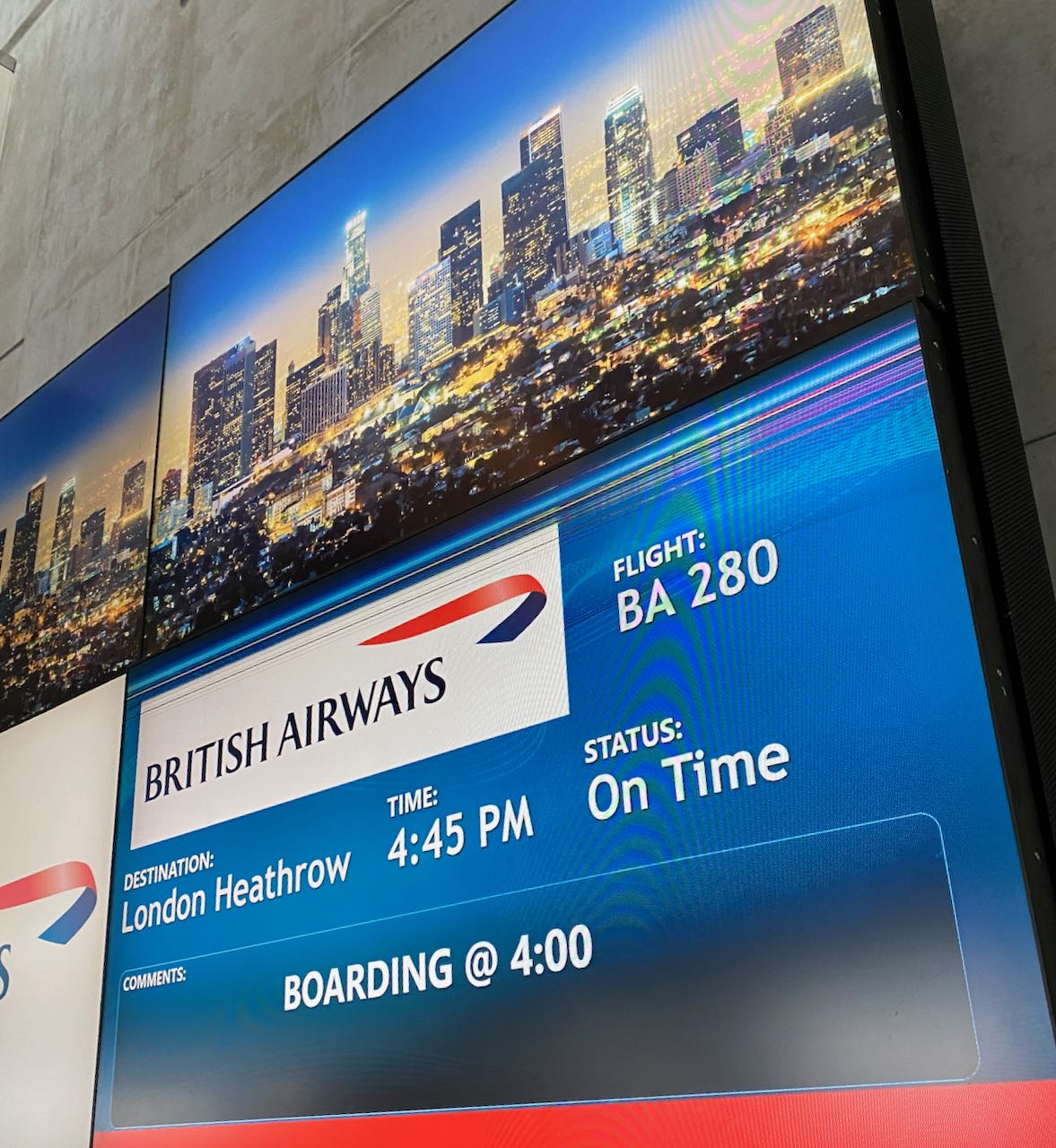 On boarding, there was an amenity kit and bottle of water at the seat. No face mask or hand sanitizer is provided with the kit. There was no other pre-departure drink offered.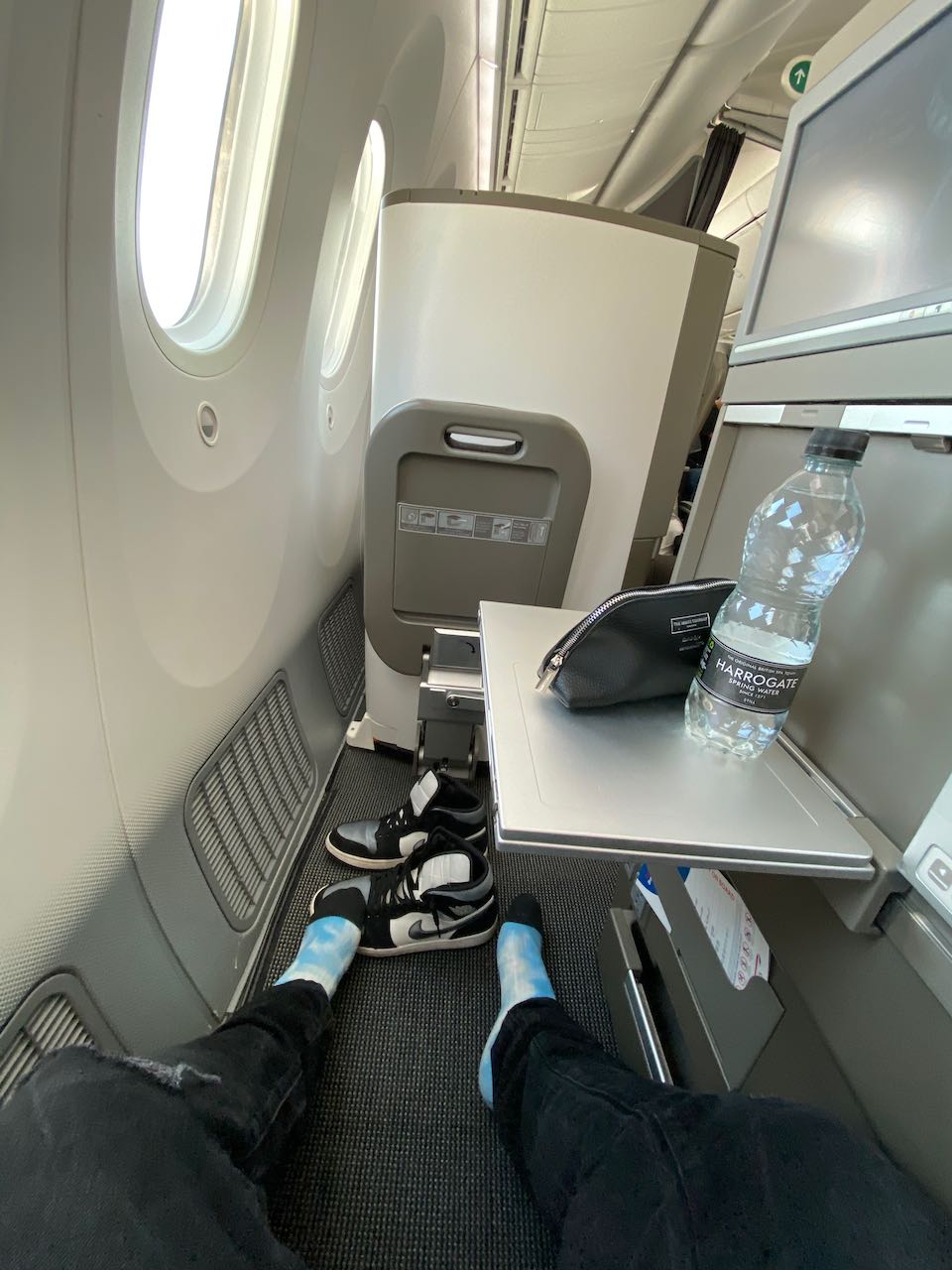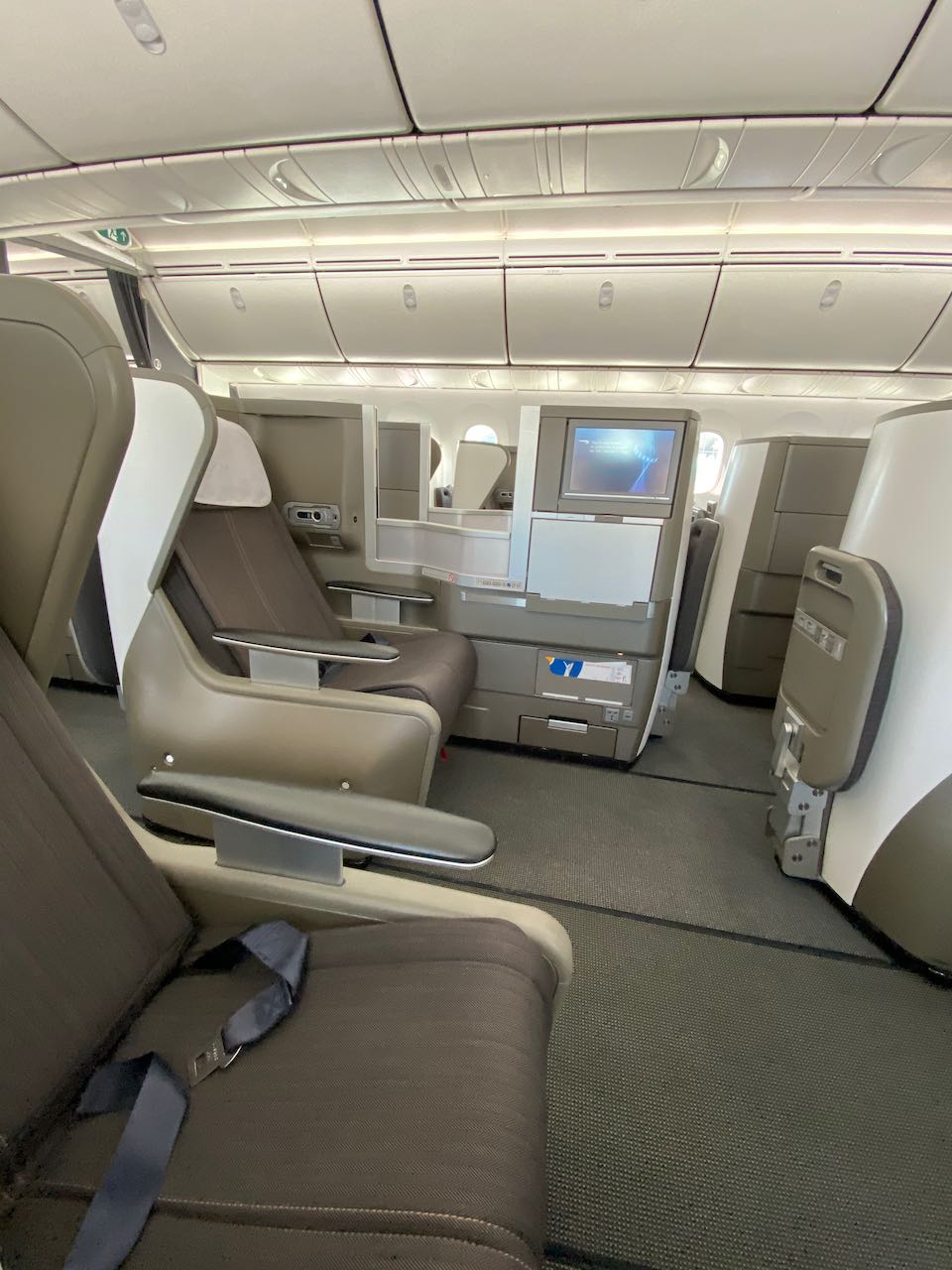 You must wear a face mask on board.
Pillows and bedding by The White Company were also provided as normal.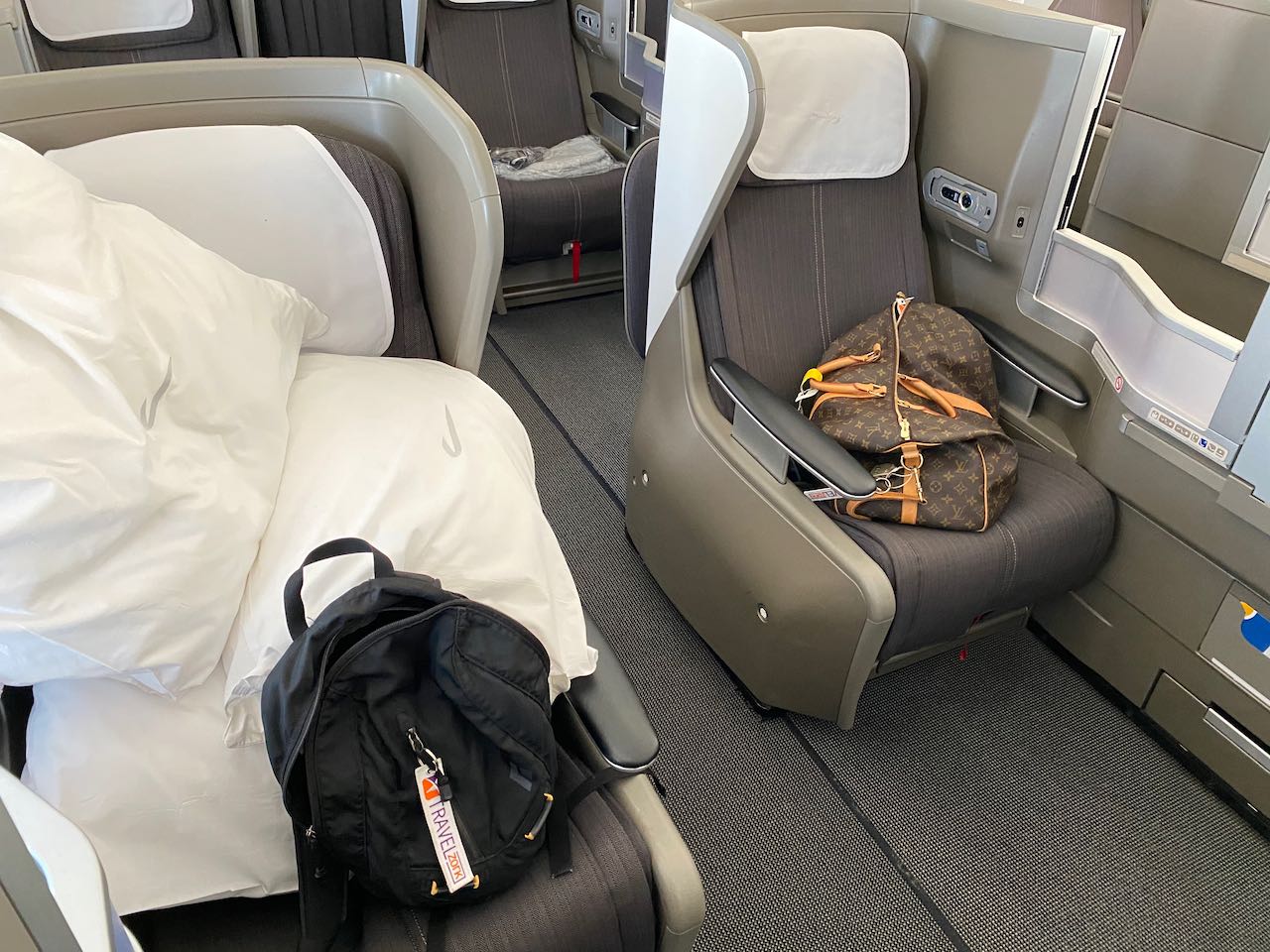 Plenty of room to spread out on board!
Food and drink
Due to no alcohol being served (it's back from 16 June), Michael bought his own with him. Drinks are served in plastic cups and there was no ice available.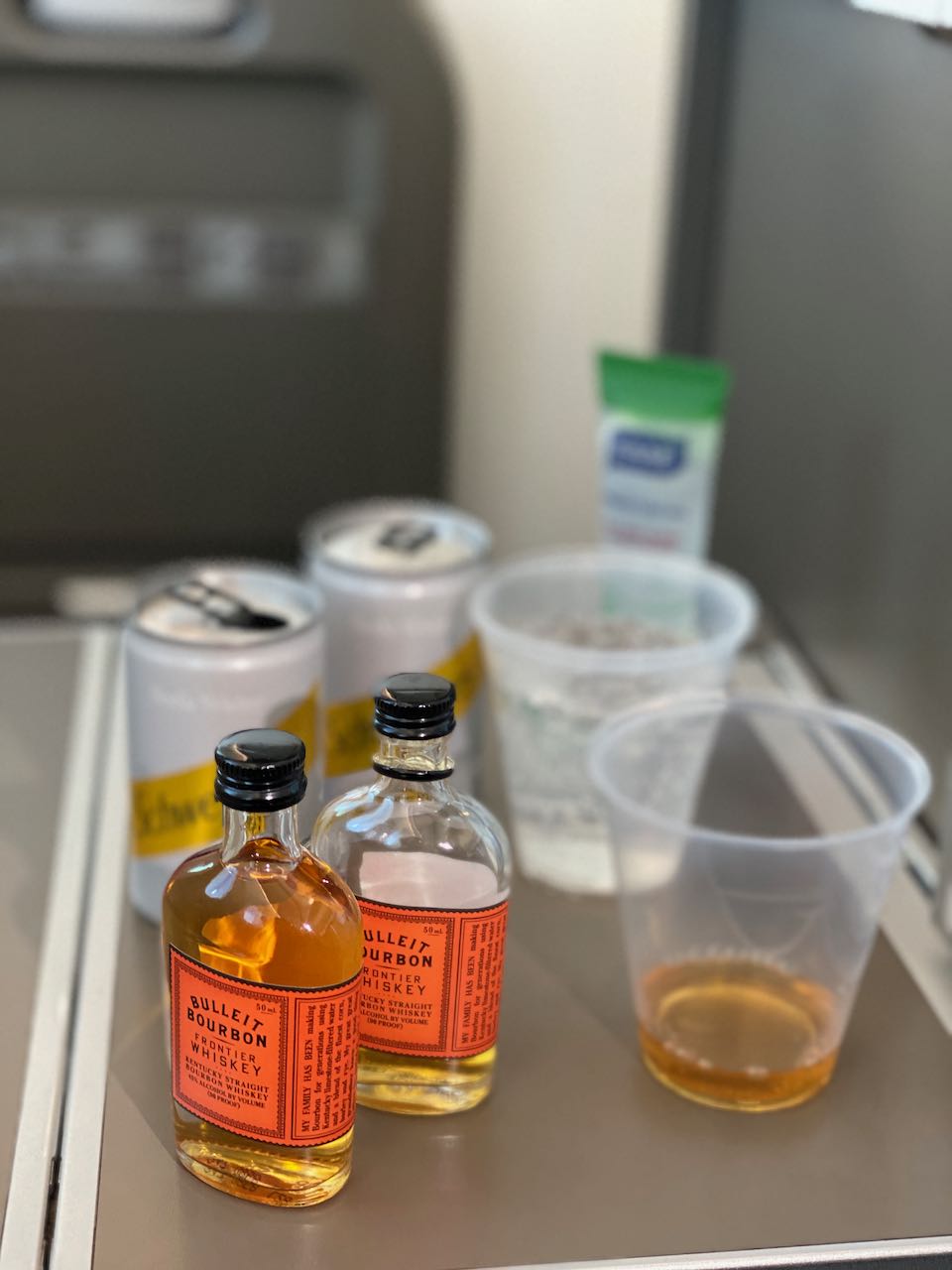 Two meals were served, the same in all cabins: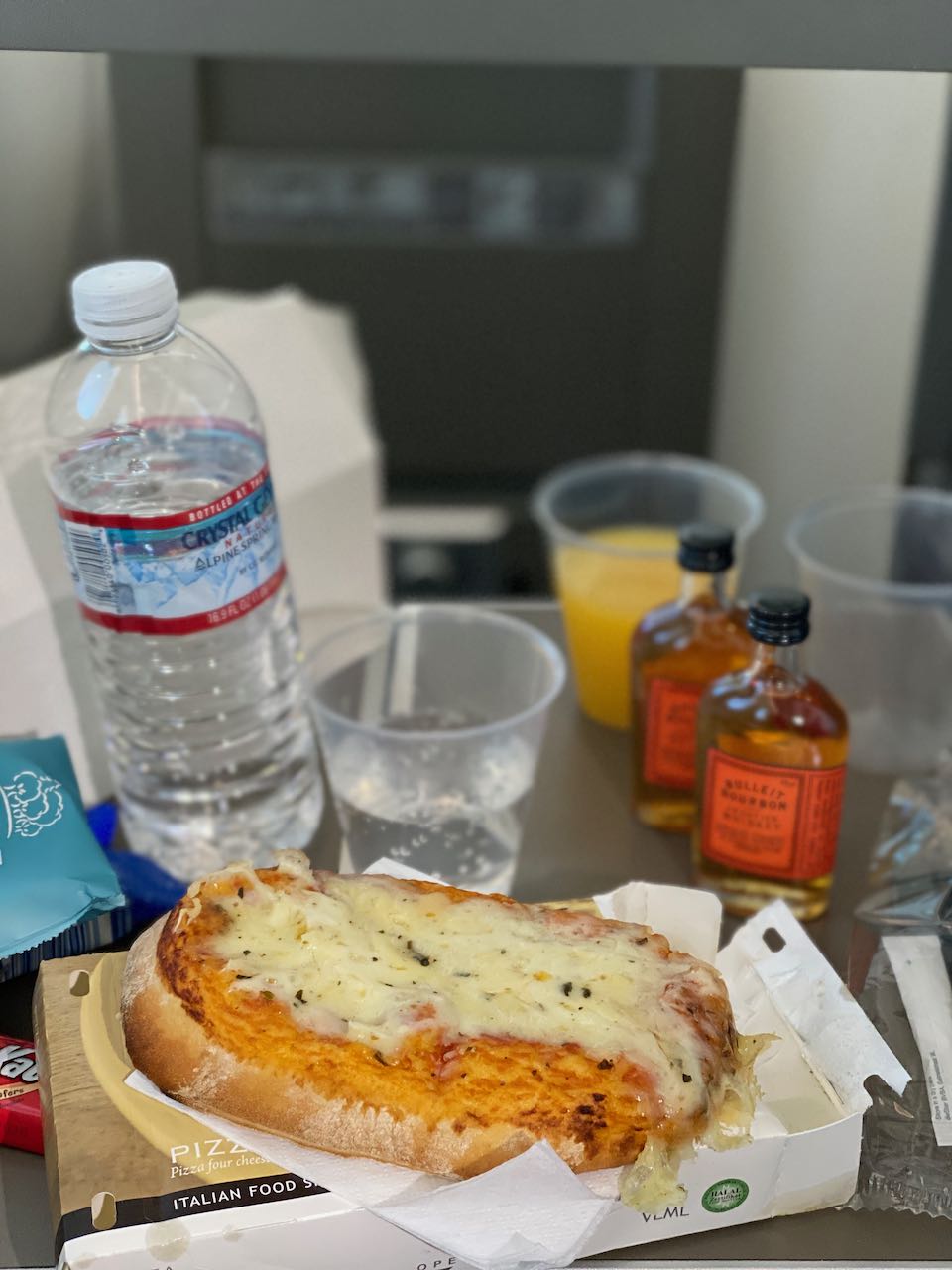 Well if COVID doesn't kill you, these meals full of fat and sugar might before long!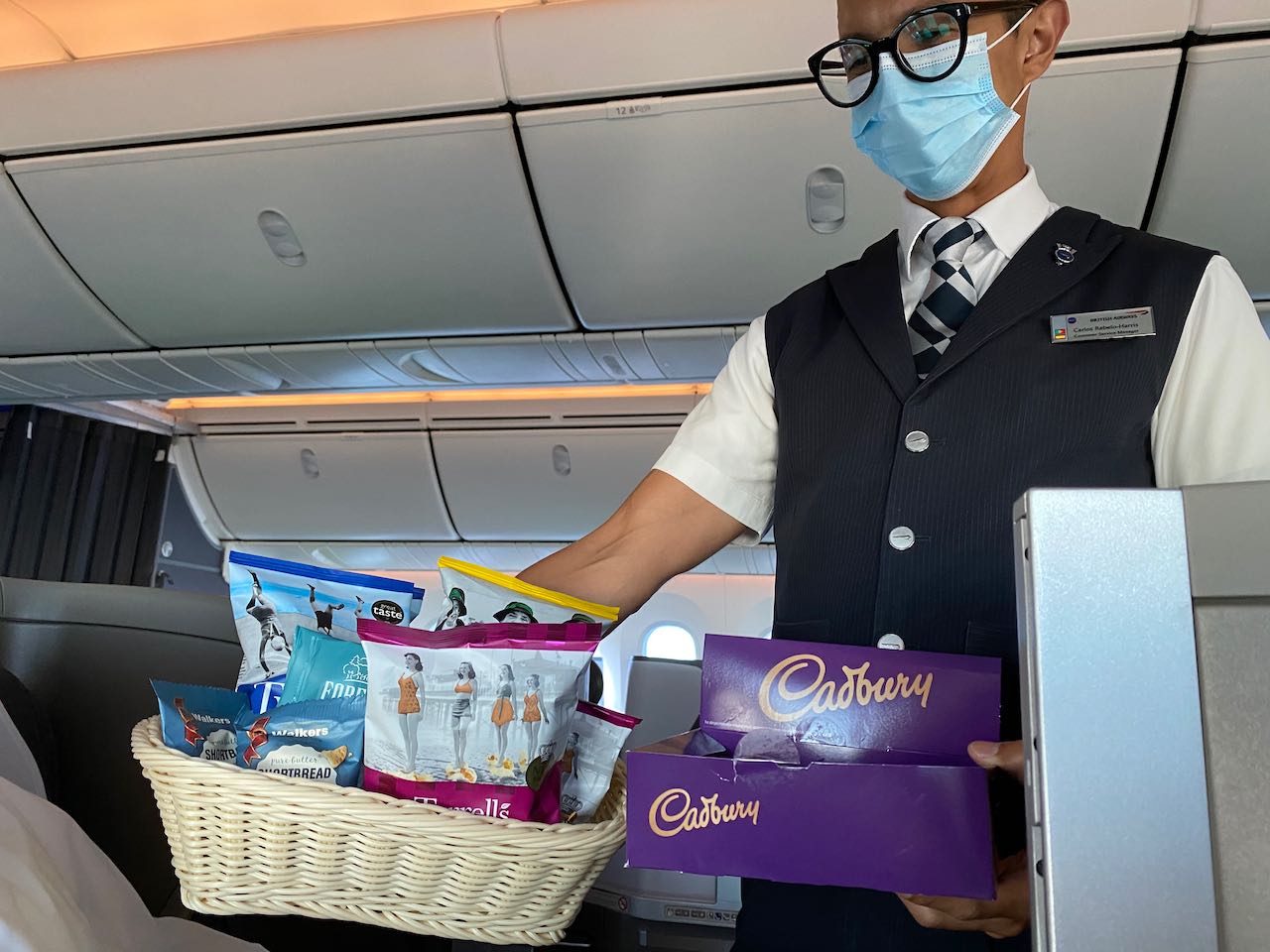 Snacks were offered during the flight, similar to what would be in the Club Kitchen minus anything fresh or healthy!!
What else can you expect?
The entertainment worked normally.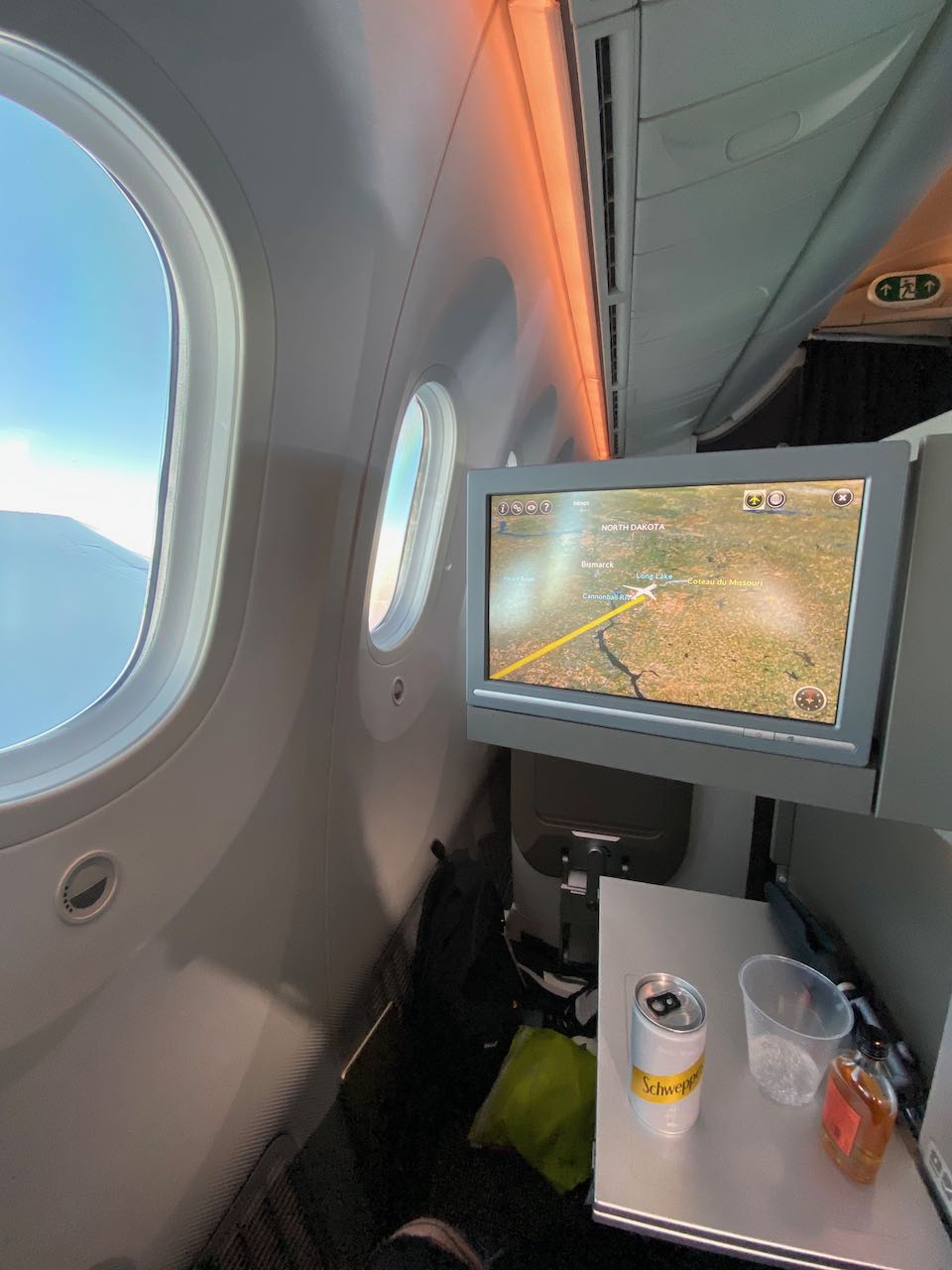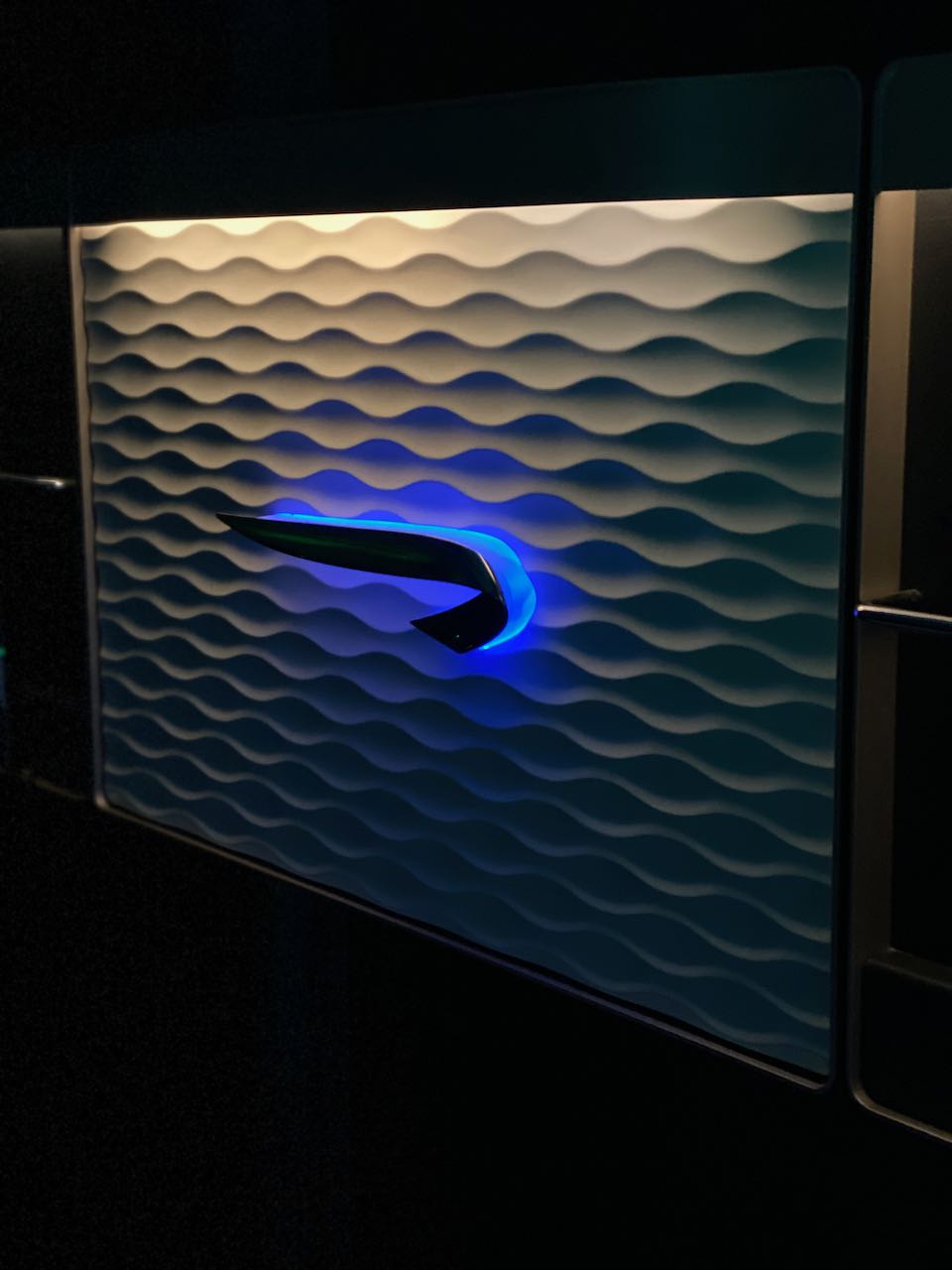 Breakfast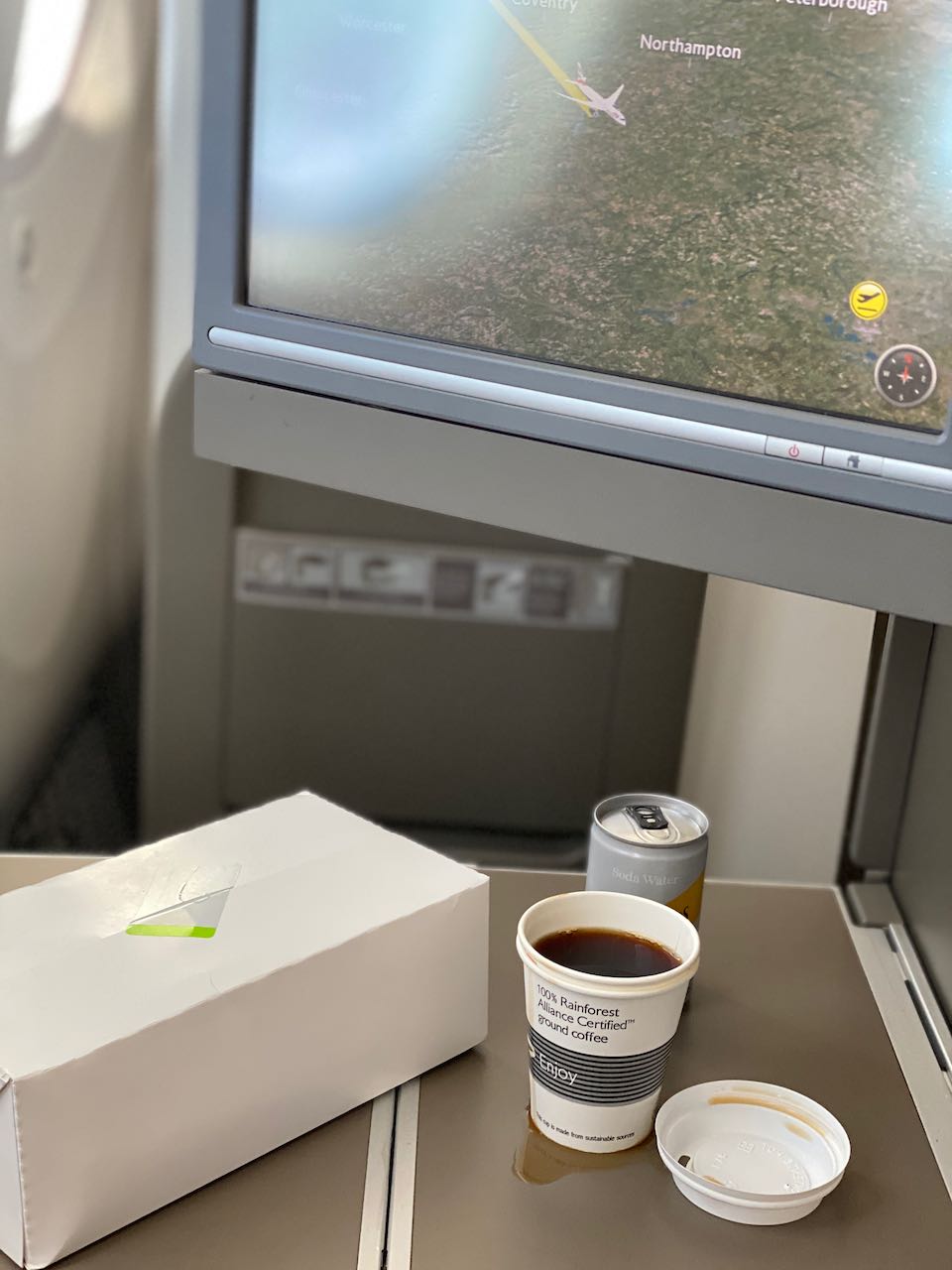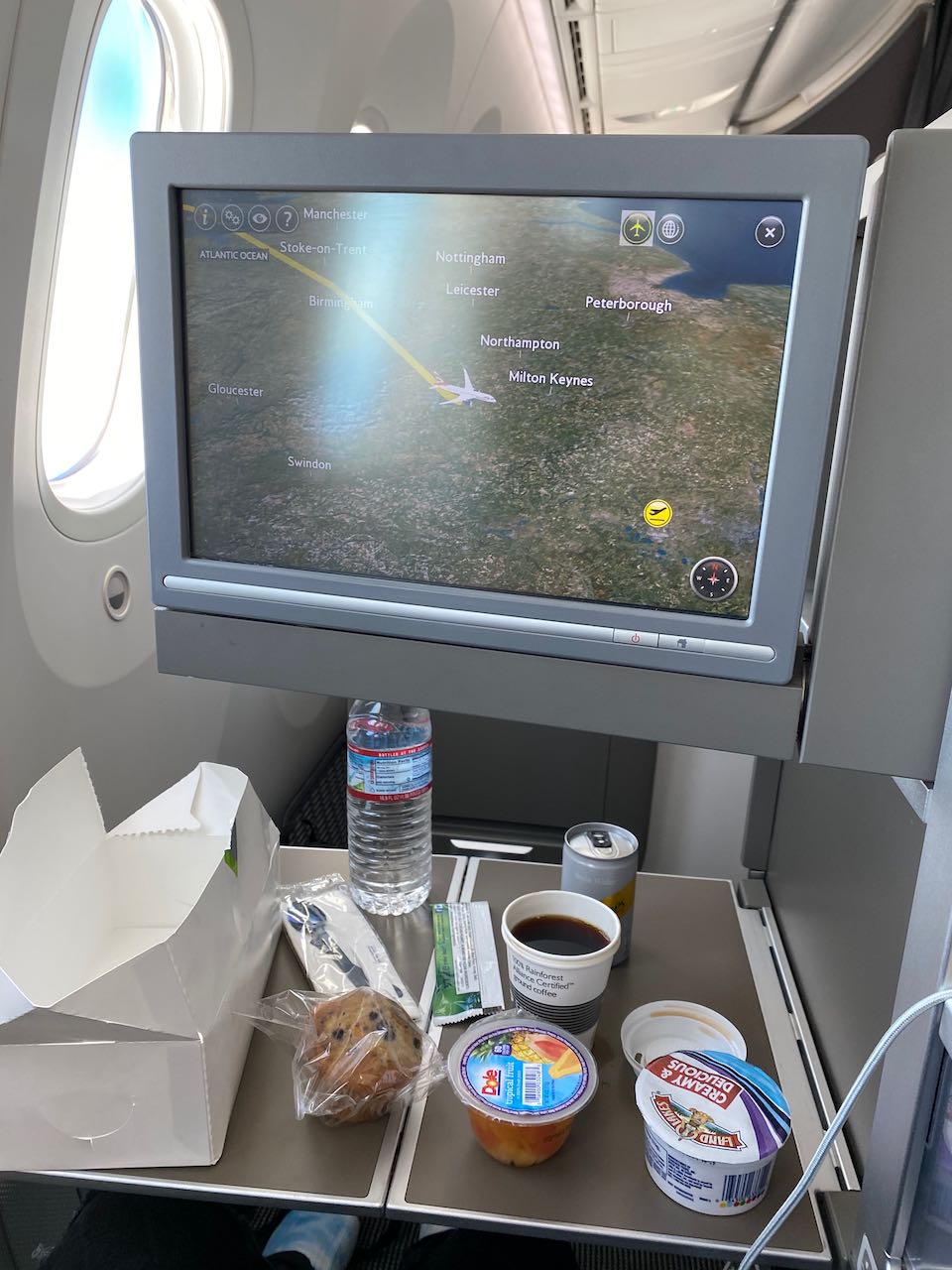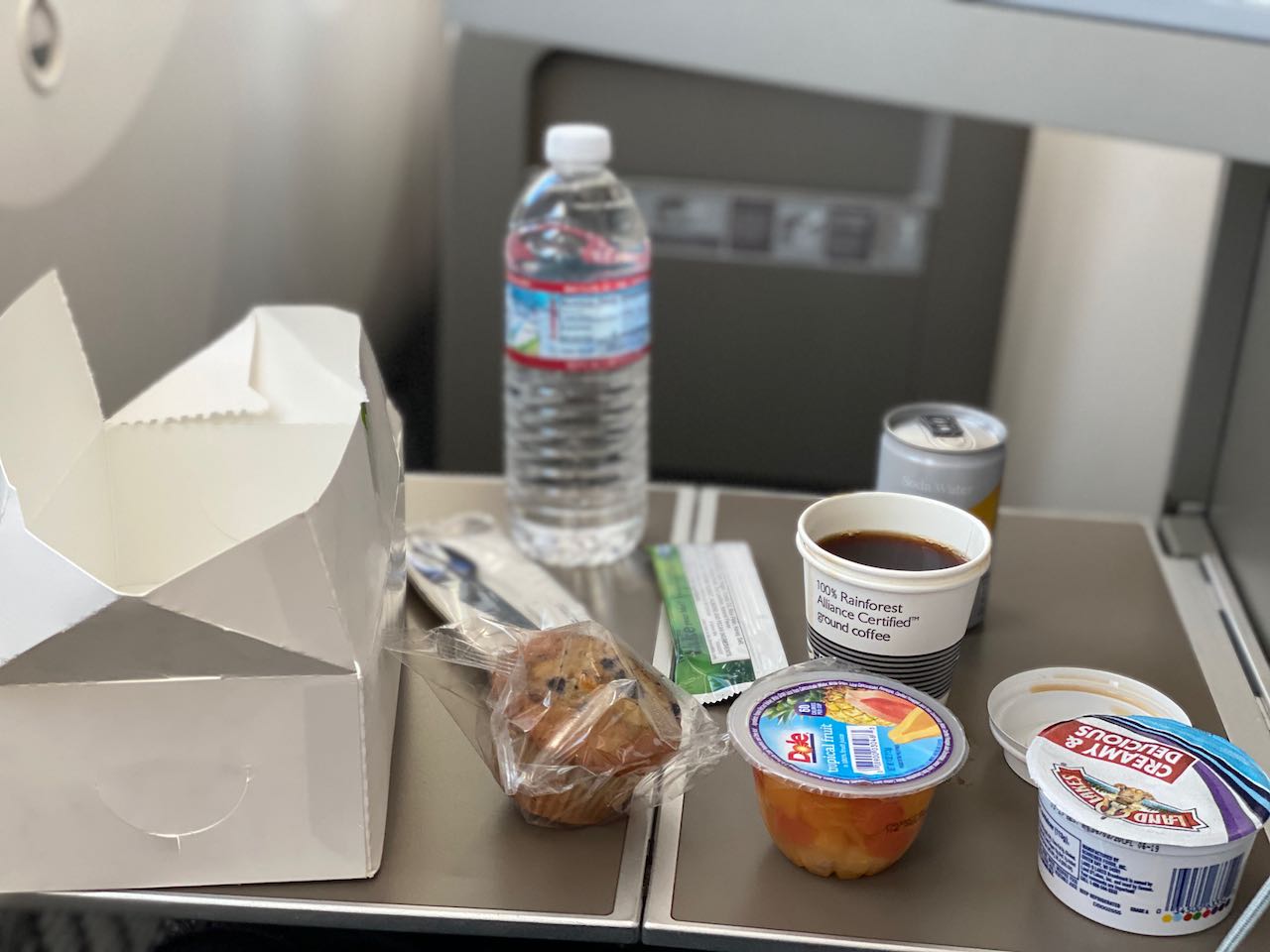 A lot more sugar and fat….plus some decent coffee.
Arrival at Heathrow
On arrival, Michael had to declare his address where he would be quarantining. He had pre-printed the forms which saved time. They say you can show it on a phone but it appears to be quicker if printed out.
However, they don't seem to have a handle on whether people are in the country or not. As Michael came back later than his original form, the government phoned him to ask if he was in the country. You would assume that they would actually know that if they are planning on enforcing quarantine?
Masks are mandatory.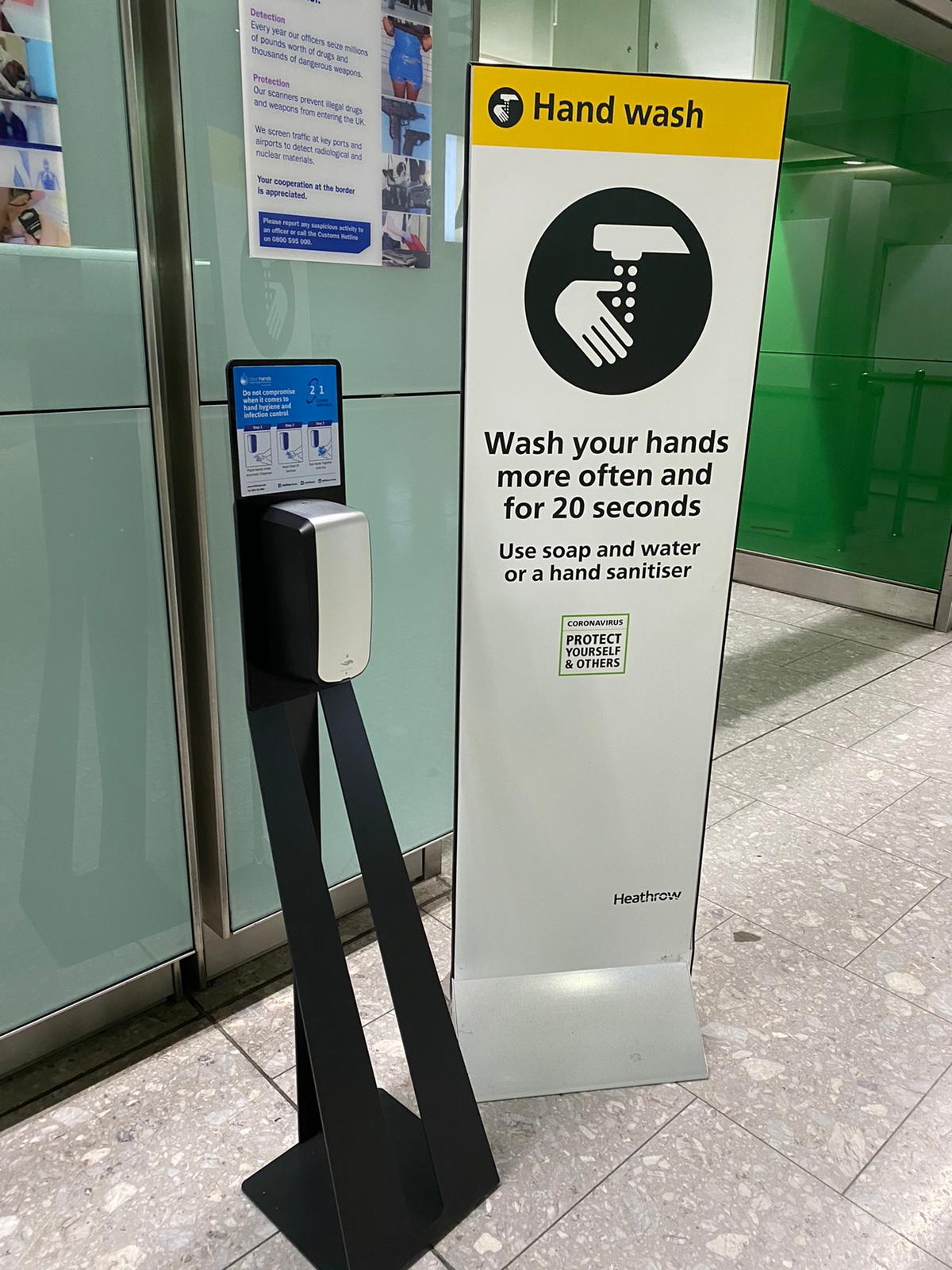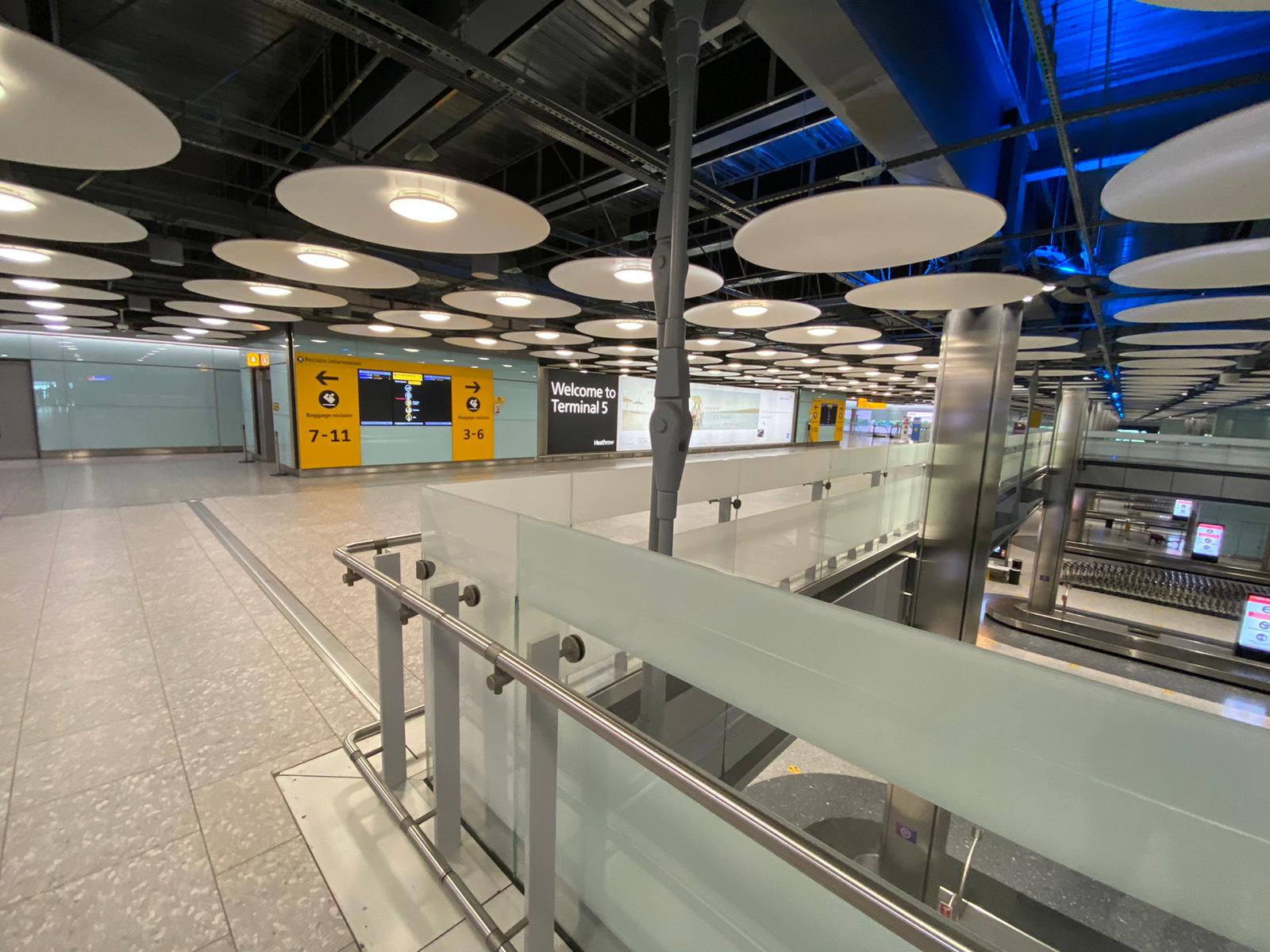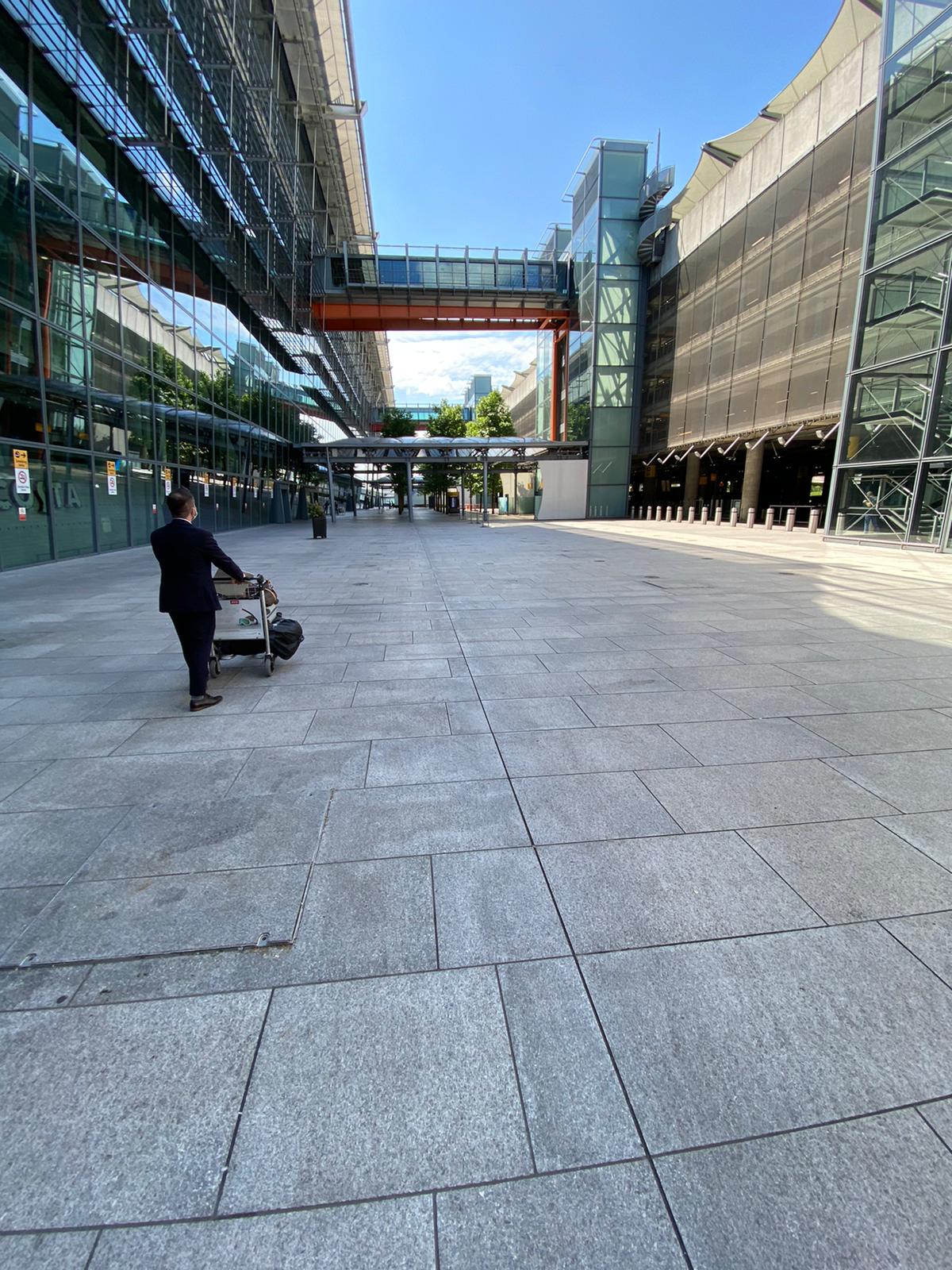 It will be interesting to see how the service changes today onboard with the new meal boxes.
If you have to travel at the moment and would like to share your experiences of flights or hotels with TLFL, please get in touch via [email protected]