Today's trip report is by reader Lorna McH. If you would like to share your travel experiences with other readers please email [email protected].
Our daughter and family live in Bangkok and we hadn't seen them since December 2020. As most of you are probably aware there have been many false starts to Thailand re-opening the country to much needed tourists. So, we were cautiously optimistic when the latest idea for a 'sandbox', or quarantine island, was announced some weeks ago. Here follows our experience.
Preparation and paperwork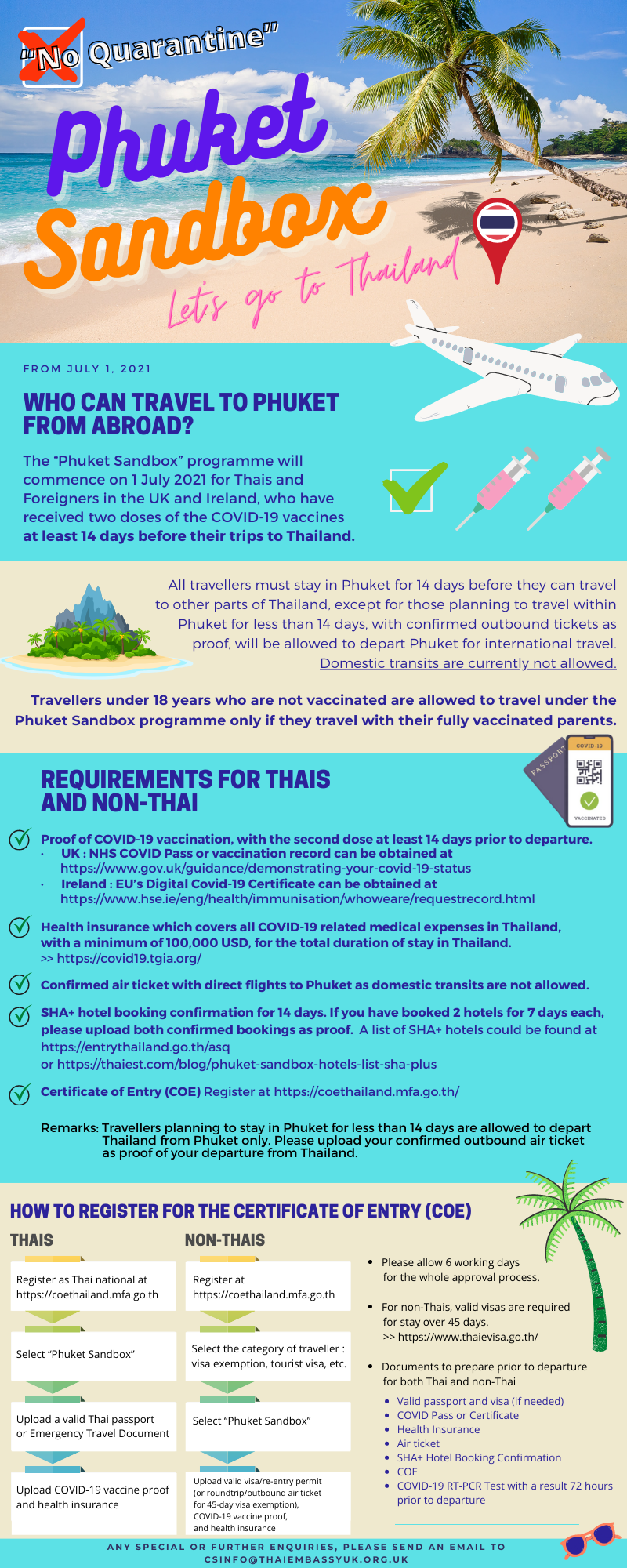 Probably the most stressful part of the Sandbox experience was the application for the Certificate of Entry. Our daughter had already been to the U.K. during lockdown and returned to 15 nights of hotel room lockdown, so she helped us with our CoE. Basically, you have to apply online to the Thai Embassy for a CoE, which has to be accompanied by several documents, while booking flights and accommodation in a timely manner. Documents you need include:
Valid visa in your passport, if required. UK citizens do not need a pre-approved separate visa. Copies of your passport.
Declaration Form from the CoE website.
COVID 19 travel insurance certificate: A letter from your travel insurance company outlining your medical cover. It wasn't enough to have a covering letter and separate policy with the level of cover. Directline were really helpful, but you need to factor in the time in getting through to someone who can action a personalised letter and wait for it to drop into your Inbox.
Details of your flights must be complete. This was very time consuming. We had booked to fly to Singapore with Avios on a companion voucher, then were going to fly to Thailand on a budget airline, which fortunately we hadn't booked. Singapore are not allowing BA flights, despite allowing U.K. citizens to transit with other airlines, so we cancelled our BA flights. We had to fly from outside Thailand directly into Phuket, which limited our options due to red zones. In the end, we decided to fly premium economy with Singapore Airlines (the cheapest business flights were £8k for 2) direct to Phuket and inward from Bangkok, buying a cheap flight with Bangkok Air for the Phuket-BKK leg.
Accommodation can only be SHA+ approved. Normally, the SHA+ hotel package includes complimentary WiFi, a private car transfer from the airport to the hotel, a 24/7 on-call nurse, and a health checkup twice a day (temperature check and App check). The package also includes 3 COVID-19 tests: on arrival and on days 5 and 12 day of your quarantine. The hotel provides you with a certificate saying that you have prepaid the package, plus your 'freedom' letter after you have completed quarantine. Almost felt like breaking open the fizz!
T8 Health Form
Printed Medical Certificate with a laboratory result indicating that COVID -19 is not detected. The COVID test must be by the RT-PCR method, within 72 hours before departure.
Proof of double vaccination. This took 3 days to arrive via the Scotland NHS Inform website.
Pre-Downloaded ThailandPlus mobile app on your phone, which as it turned out had been changed to a local Phuket version.
After all the documentation is uploaded and is reviewed, you are issued with your CoE.
You can find the official website here.
All this has to be done 5-15 days before your outbound flight. We only received our CoE on the Wednesday and we were flying on the Friday. To be fair, the Thai Embassy were very helpful as we uploaded documents only to find that 'human error' meant that we had to start all over again – 4 times!
Flight and arrival in Phuket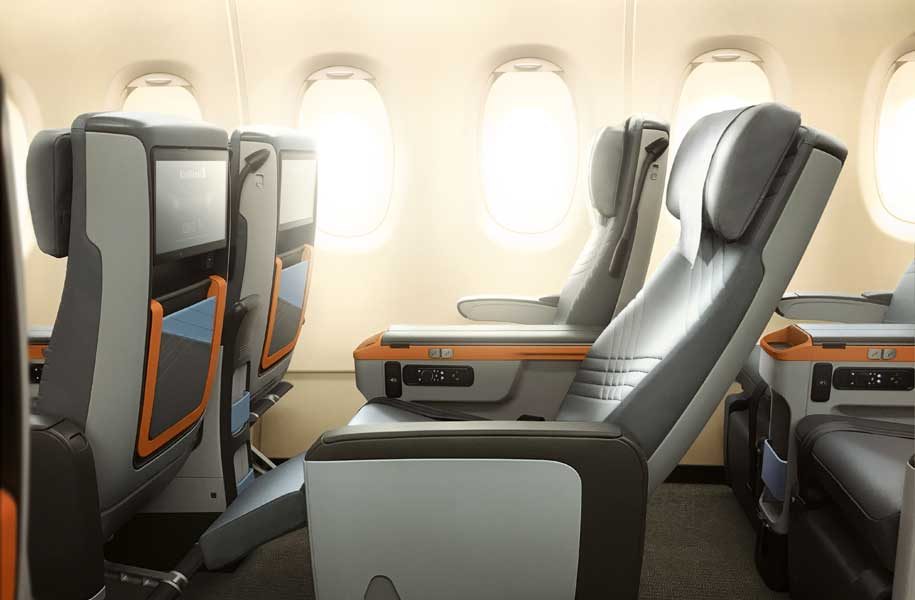 As you can imagine, after doing all this, making sure that we had printed and electronic copies as well as packing, (we'd promised our grandchildren that we'd take some of the presents they'd missed) was very stressful.
All the documentation was checked meticulously at Heathrow. The flight was uneventful. A 50-minute transit at Sinagpore Changi was unsurprisingly efficient as 'The Sandboxers' were crocodile marched directly to the departure gate for our connecting flight.
Immigration in Phuket was well organised. We were marshalled by staff in full PPE, to the administration area where we sat socially- distanced , our documents checked again, and that our App was working. Then we were through passport control, baggage reclaim, and onto our first COVID test. We showed our passport and our named test kit was whisked out and dutifully used.
The Hotel – 5* Twin Palms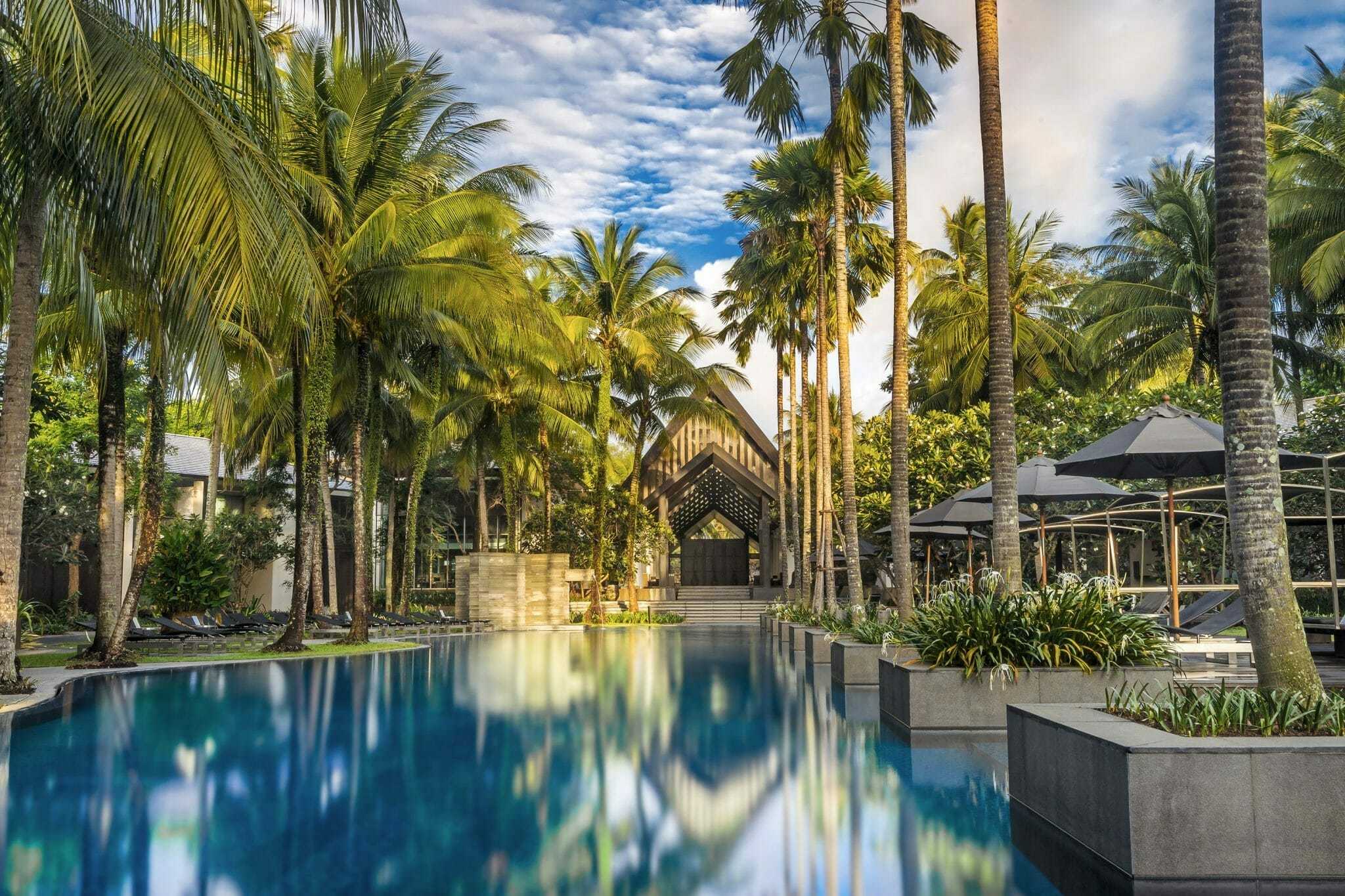 We were then escorted to a waiting car and dropped off at the Twin Palms. Here the manager explained that it's important for everyone to keep to the Covid requirements. We got the impression that this was as much about Phuket holding its breath as the first tourists started to arrive. We had to remain in our room until the Covid test result arrived, which it did about 5 hours later. From then our daily routine was a temperature and App check in the morning and evening, with another 2 Covid tests.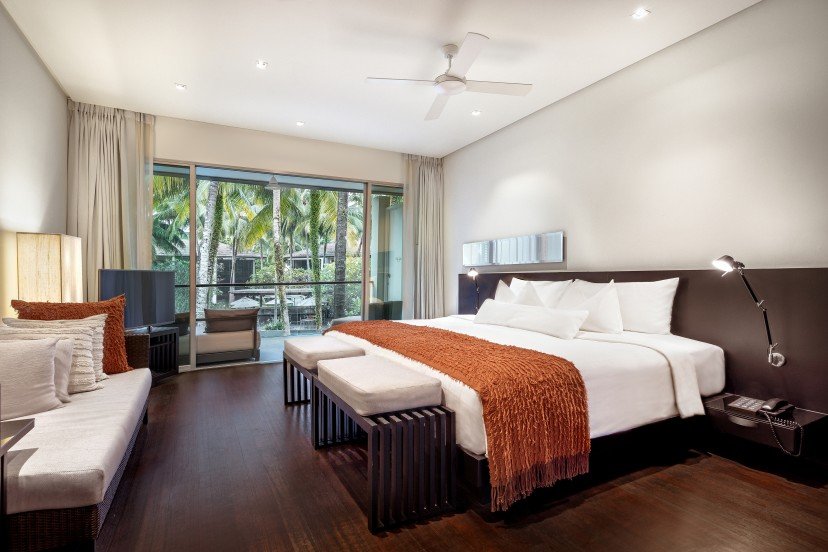 The tests were arranged for us. The hotel gave us a letter the day before telling us to meet at reception to be taken to the clinic. It was well enough organised. We waited for our turn (about 45 minutes the first time and 20 minutes the second).
The hotel has been excellent. I would definitely recommend it. The staff have been well trained in Covid compliance, everywhere is cleaned within an inch of its life.
For us, it has been well worth all the hassle.
Postscript
Bangkok is now in strict lockdown and all domestic flights are cancelled! So, we're stuck in Phuket! We did consider moving to Koh Samui, but decided against it, as the journey home could be complicated enough.
There are so many businesses that are desperate for the tourist dollar and so there are great deals to be had. The accommodation is very reasonable and the food and drink is even cheaper than before Covid. If you can steady your nerves during the CoE application process, you're in for a wonderful quiet, and relaxing holiday which you'll never forget.
You can find more details on the Twin Palms here.