If you subscribe by email or aren't a subscriber because you don't want to clutter up your inbox, we now have a new notification system running for most browsers. You should get an option to sign up for notifications when you visit the site. You then will get a small box pop up whenever something new is published that you haven't seen. This is faster than email that gets published every morning with a recap of the last 24 hours.
Use your Virgin points for concerts in Virgin Red's private Suite
With live entertainment back up and running, Virgin Red, Virgin's new rewards club, is giving its members even more reason to celebrate.
At Manchester's AO Arena, the Virgin Red Room is an incredible new private members suite, exclusive to Virgin Red members who can book the suite using their Virgin Points. No more being crammed into a seat and having to push past multiple to go to the loo or get a drink!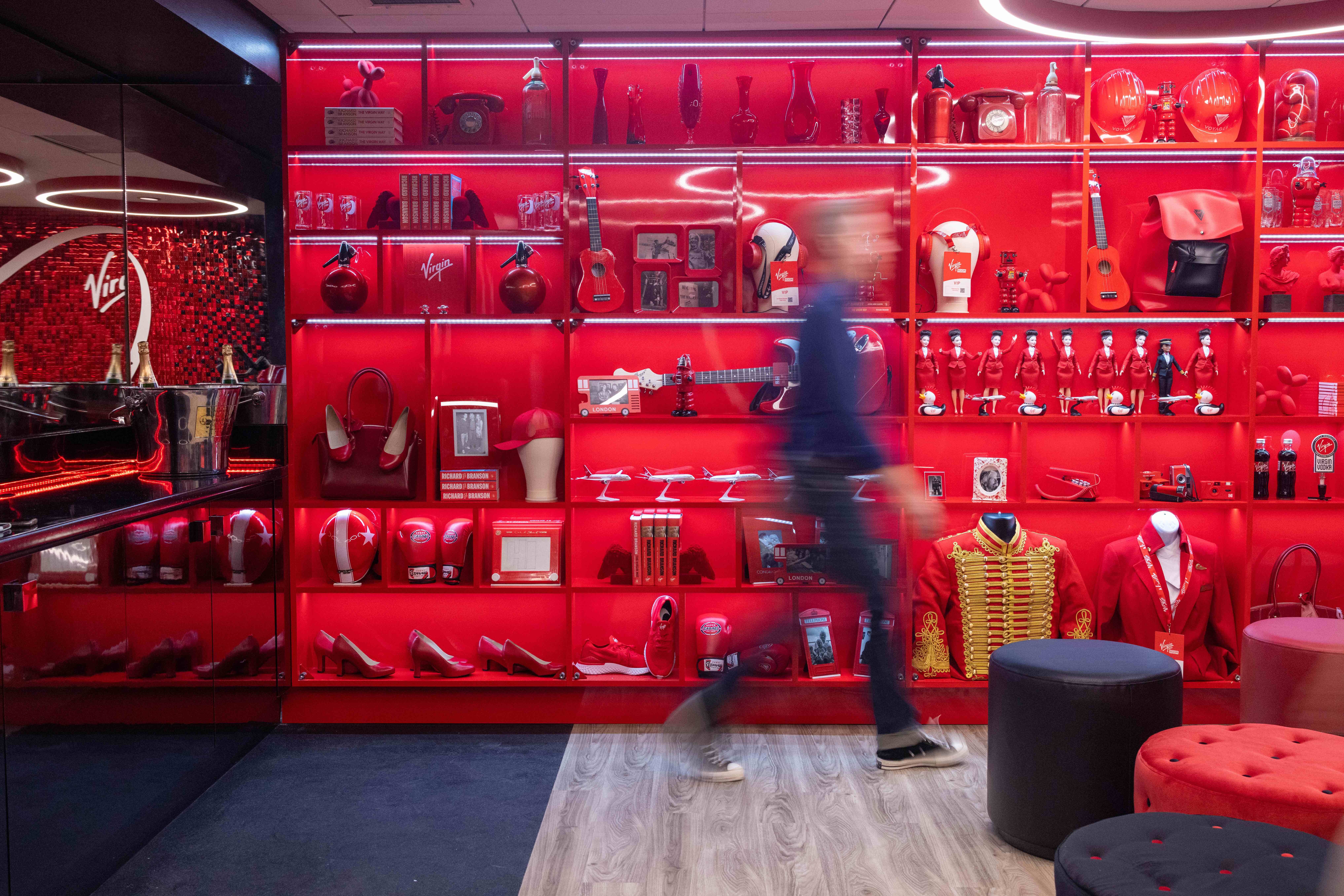 The Virgin Red Room is guaranteed to make you feel like an A-lister. The suite seats up to 16 guests with some of the best seats in the house and extraordinary views of the stage. There's plenty of room to dance like there's no-one watching and there's even a Virgin Red glitter wall for those all-important selfies to show off on social media!
Members will enjoy complimentary parking right next to the arena, fast-tracked entry, and a private bar where you can buy your drinks without queuing or take advantage of table service to deliver drinks right to your seat all night long.
Anyone can sign up to Virgin Red for free and start earning Virgin Points on their everyday shopping. You can read more about Virgin Points here. They can spent on lots of items from sausage rolls to flights.
Michael Buffham-Wade, Director of Membership at Virgin Red, says: "At Virgin Red we are always lifting experiences out of the ordinary and that's exactly what we've done with the Virgin Red Room at Manchester's AO Arena. We plan to use the space to really celebrate what it means to be a Virgin Red member and to make our guests feel welcome as part of the Virgin family; treating them to an amazing VIP experience they will never forget."
The Virgin Red Room is already available to book via the Virgin Red app and website for various live events due to take place in the autumn including McFly, JLS, Alanis Morissette, Blondie, Gary Barlow, Madness, AJ Tracey, Steps, and The Offspring. The cost of the tickets start from 20,000 Virgin Points for two guests which Virgin Red members will quickly rack up by earning with Virgin's 150+ partners including Booking.com, Virgin Money, Virgin Trains Ticketing and John Lewis & Partners – to name just a few.
Rimowa launches new love or hate cases
RIMOWA's Essential collection is renowned as the world's first polycarbonate suitcase with the best of German engineering and design. Now, RIMOWA has announced the launch of the new Essential Neon, a transparent suitcase available in two vibrant colours. This seems to have divided every one I have spoken to, some love it others hate it! Some people don't like the thought of strangers seeing their undies. Although if you use packing cubes like I recommend, it won't be an issue.
Crafted from premium polycarbonate, this innovative material creates grooves and corners that play with light diffraction. Its colourful, translucent exterior in Pink or Lime contrasts against the structure of its black interior – an effect that is heightened further by the matte black handles, zipper, logo badge and wheels.
A complimentary trio of stickers included with the suitcase – whose black accents and reflective shine were designed to mirror the case's appearance – feature the phrases "Speed of Light" and "Dazzling," in addition to a shooting star.
Built for several days of travel, the Essential Neon Cabin features a number of sophisticated functionalities. From the stage-free telescopic handle, to interior zipped compartments made from mesh that reinforce the suitcase's transparency, each detail has been carefully considered. While its hard shell provides optimal durability, the suitcase's size means it can fit easily into the trunk of a car or the luggage compartments of most trains and planes.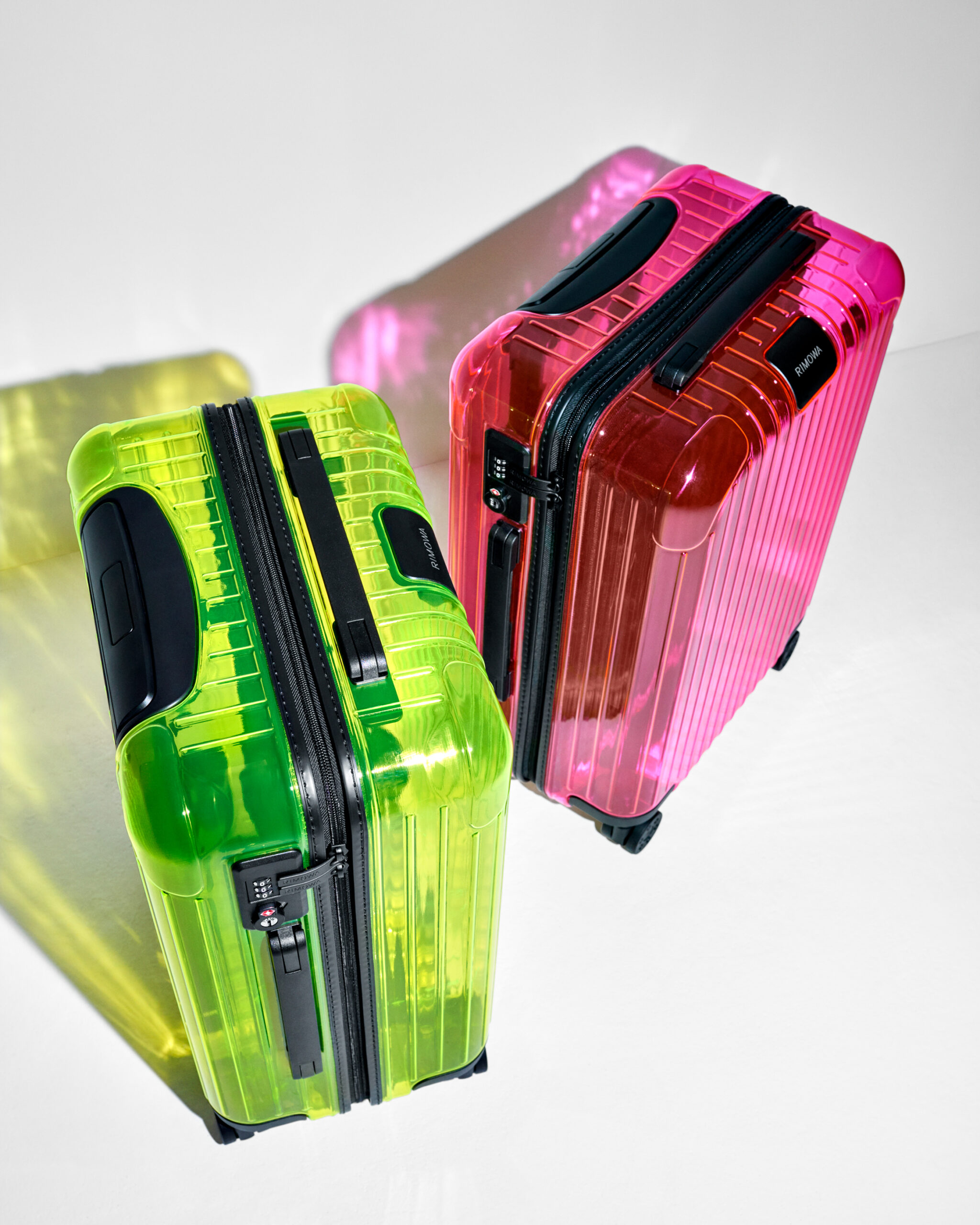 To accompany the launch of the Essential Neon, RIMOWA has released matching iPhone cases in Pink and Lime. They are designed for the iPhone 12 Pro and Pro Max.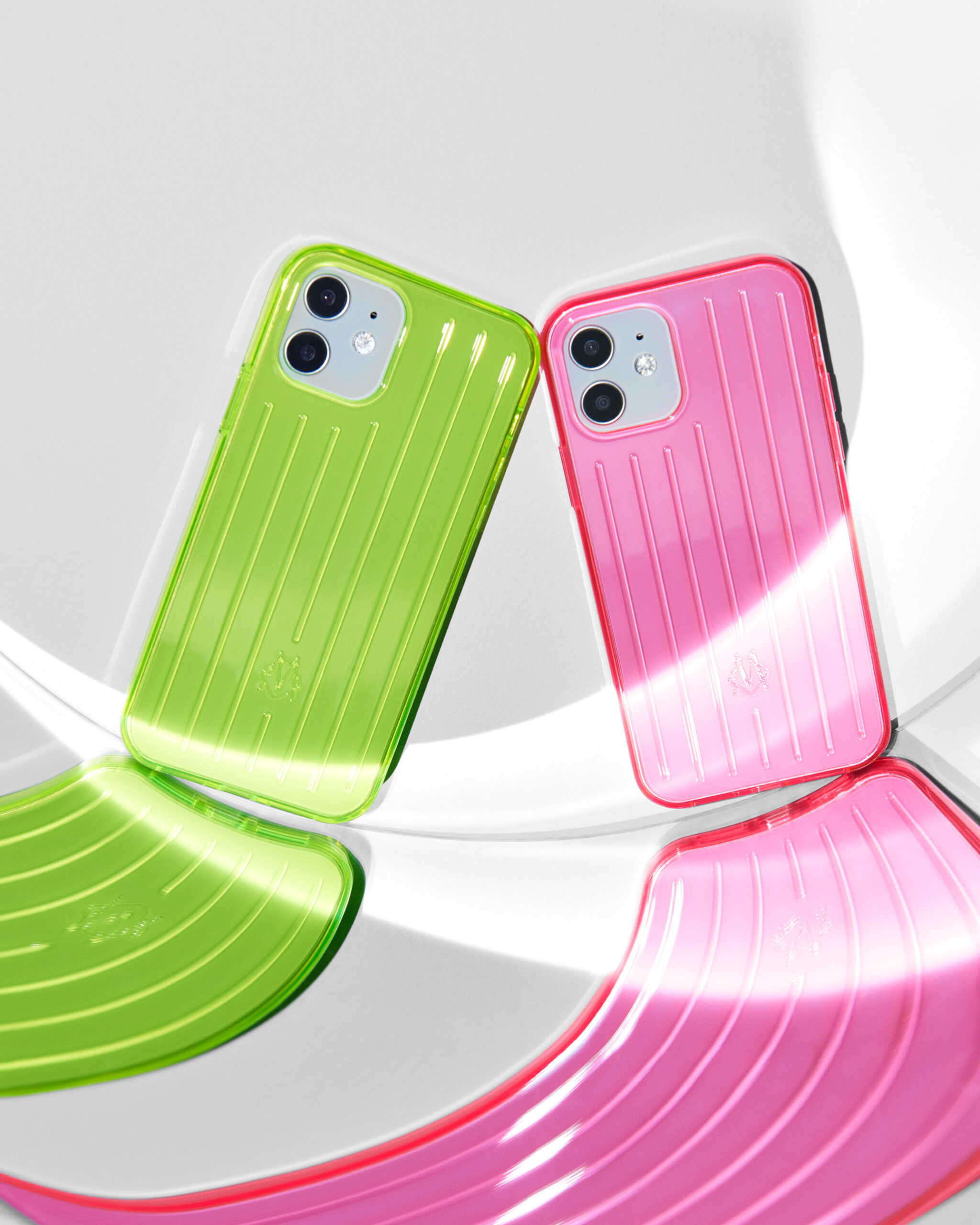 Launched in early July 2021, the RIMOWA Essential Neon Cabin in Pink and Lime (RRP 660 € / £640) is available exclusively online at RIMOWA.com.
So do you love the cases and are happy to show your intimates to the world or think they are a terrible idea? Let us know in the comments below.