Today's article is by reader Duncan and opens up an interesting debate about boarding and groups etc. Duncan is a frequent traveller with BA Gold status.
Have a read and see what you think. Are you someone who likes to board early or would you prefer to saunter up at the last minute after relaxing in the lounge? Are airlines getting boarding right? Let us know in the comments below or on social media.
One of the advantages of flying in a premium cabin, or being a high tier card holder, is the ability to be amongst the first to be invited to board an aircraft. Or is it?
Over the last few years, airlines have conditioned us to start queuing in various lines depending on our boarding priority – sometimes even before the aircraft we're travelling on has arrived at the gate! It started with low-cost carriers when a prime spot in the queue guaranteed a prime seat or just a seat with travelling companions. It has also resulted in a reduction of seating in some gate areas where queuing systems seem to have taken over.
I, too, was enticed into the honey trap of boarding the aircraft first in order to find space for my baggage and relax in the comfort of my premium seat, sipping something chilled, until I realised that on numerous occasions I was finding myself standing on a jet-bridge behind a line of pre-boarded customers waiting for the aircraft to be catered/cleaned/security checked/crew to turn up!!!
On one such occasion, I found myself waiting to board behind a number of pre-boarded elderly passengers who should never have been left standing for the time we waited to board! In front of me was also a mum with a buggy the size of a Mini Cooper who was having difficulty understanding why it couldn't be taken on board. As the crew, who it turned out had only been given access to the plane as we walked down the corridor, were busy with the elderly customers I ended up helping the flustered mum to her seat. Now trapped at the rear of the aircraft, I had to wait for boarding to finish before I could make it back to my seat towards the front.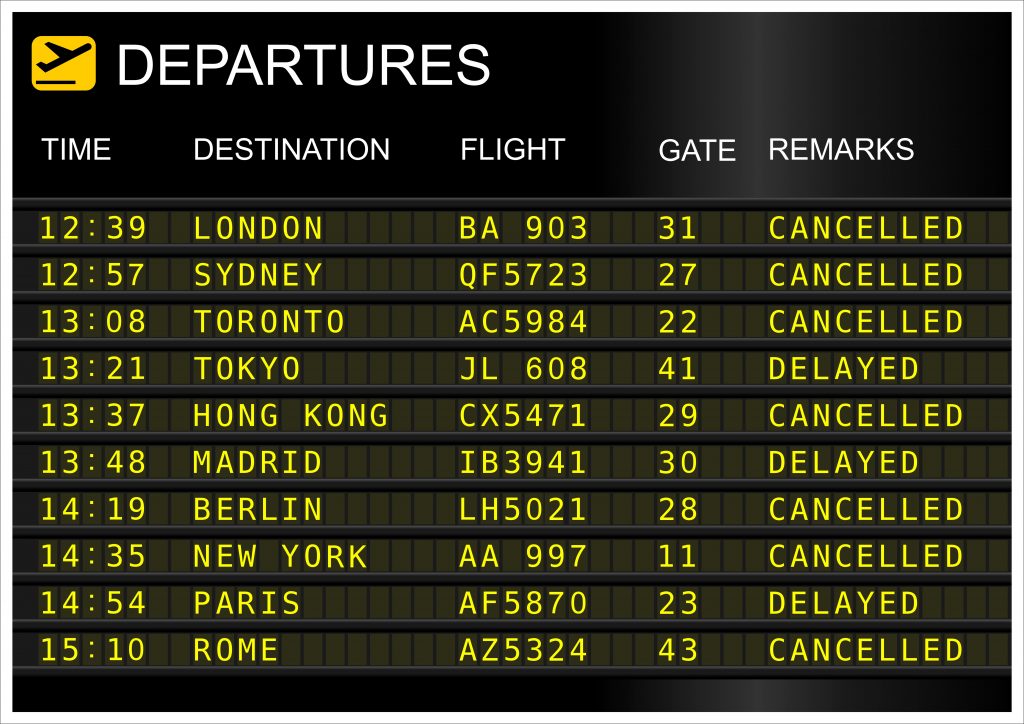 One interesting snippet of information I garnered from the crew member I chatted to whilst waiting to return to my seat, after popping into the tiny NEO loo myself, was, that as people spent so much time queuing at the gate, and during the boarding process, they don't utilise the toilets in the terminals. As a result, when the seatbelt sign goes off in the air there's a rush – and a queue – for the ones onboard, impacting on their ability to get any service started.
Although I knew my mother would have been proud of me for helping out that day, and that it was what any decent person would have done, I vowed to never being duped into 'boarding' under false pretences ever again.
Although I'm a light traveller, it's understandable that some are concerned there will not be enough space for their hand baggage. When travelling long haul I don't find this an issue. In Europe, where stowing baggage can be problematic, I don't normally download my boarding card till I get to the airport. That way I can usually 'view or change seats', see how busy the flight is at that point (from the number of available seats to change to) and make a decision if it's necessary to get on quickly.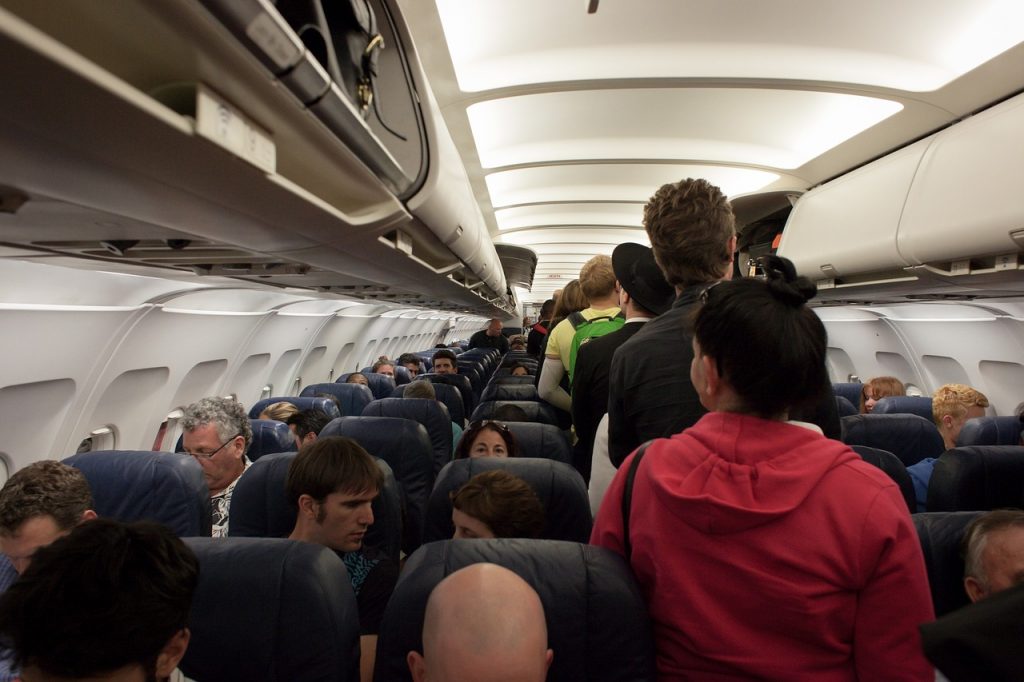 Some people don't like the big European business class cabins on aircraft with movable dividers, but the bigger the business class cabin, the fewer passengers overall, meaning more space for bags. When there are two of us travelling business within Europe, unless we're in the front row, we use the space under the empty middle seat for one of our bags. When I'm alone I find I'm one of the few who bother to use this under-utilised space.
Being one of the first on board when travelling in a long haul business cabin isn't always as great as it might be either. Even if you can walk straight on to the plane and one's favourite bubbles are poured and ready, if the rest of the aircraft has to board through the cabin you're sitting in, not only are you going to have to deal with that, but I notice the crew struggle against the tide to get you those bubbles! Not the scene the marketing folk envisioned. And, as with any service industry, if the people looking after you are rushed and under pressure, it impacts on the overall experience, often through no fault of the individuals concerned.
Now when I arrive at the gate I start to look for clues before thinking about joining any line: Is the aircraft actually at the gate?!; Is there a vehicle belonging to the cleaning company still by the aircraft? If so, the plane's not ready!; Is there a catering truck still unloading/loading? No point Michele boarding if there are no champagne flutes on board, let alone champagne corks popped!; How many jet-bridges are being used and does my status or travel cabin allow me to use the one with the shortest queue?; If boarding has already commenced, and it's possible to see, are people actually boarding the aircraft or just standing?
A bus to the aircraft? I just have to accept that I can't beat the system but do tend to avoid the first bus.
One word of caution though; don't fall foul of airlines and handling agents own internal procedures! A colleague of mine was nearly taken off a flight last summer. They had been sitting in the air-conditioned comfort of the gate as they could see the other passengers on their flight waiting on the air-bridge – one of the air-bridges with glass on both sides that are great for plane spotting! A call was put out for the last three to board.
When the gate staff were challenged about forcing people to stand in a greenhouse when the airline's app was showing a delay they were told that, as their own system was showing the flight departing on time, they had to start and close boarding 'on time' otherwise they wouldn't make their targets! So the last three were told that they had to join the queue if they wanted to travel as the gate door was about to be closed.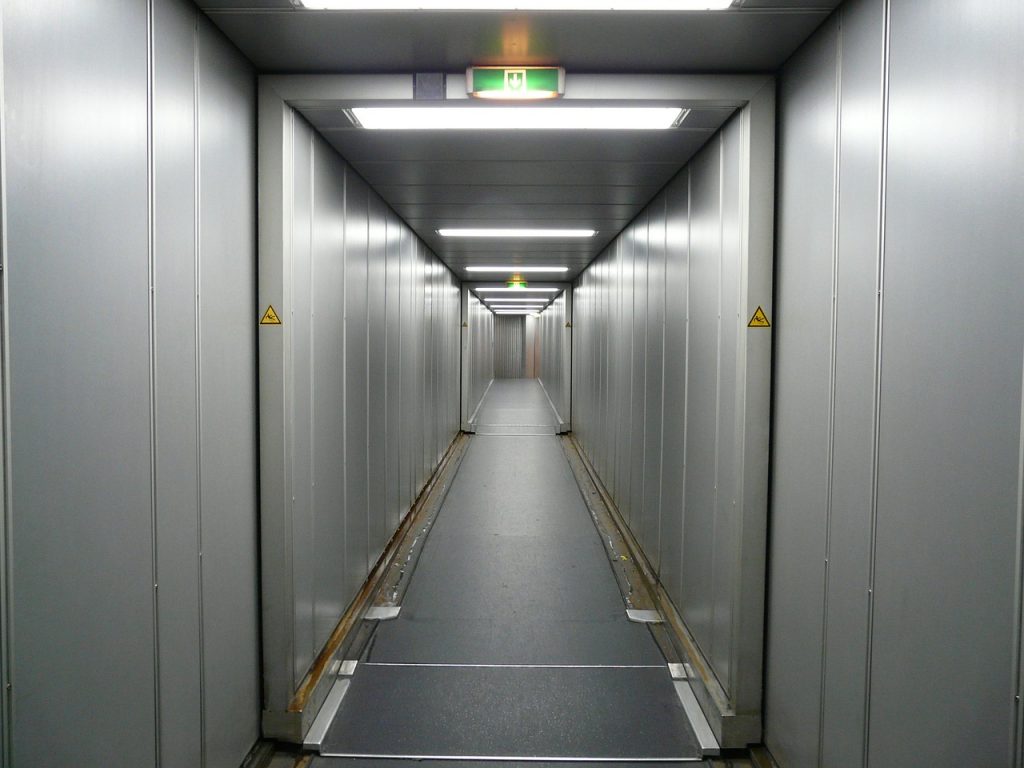 The irony of the whole farce was that the flight was further delayed as a passenger collapsed in the hothouse and they and their baggage had to be taken off the flight. The plane's next flight was then showing as being delayed because of a passenger taking unwell on a previous flight when, in reality, the team involved in that departure – who no doubt were praised for achieving their targets – should have been held accountable and hauled across the coals for the appalling way they treated people!
I'm all for being on time and know there are many factors that can cause delays. However, if airlines are to deliver the service they promise their lucrative premium traffic – even if some of us are turning left for less – and genuinely show that they care for the elderly and young passengers that they currently leave standing in corridors, they need to come up with a pragmatic solution that meets their needs and the needs of their customers. Perhaps a new phase of boarding could be introduced where it's clear to passengers that they're not actually getting on the aircraft. e.g. 'Pre-Boarding to Aircraft Side' or 'Boarding to Aircraft Side'?
With this information available the customer can then make their own decision on whether to join that queue, or wait until passengers are actually walking through the door of the plane where the gate signs and announcements would change to 'Boarding' where, to coin a phrase, Boarding means Boarding!