If you are new to flying Ex Eu which is basically starting your trip in a different country to save money, I would suggest you start with the beginners guide here.
In this article, I will look at what to take into account with positioning and what is a back to back?
Positioning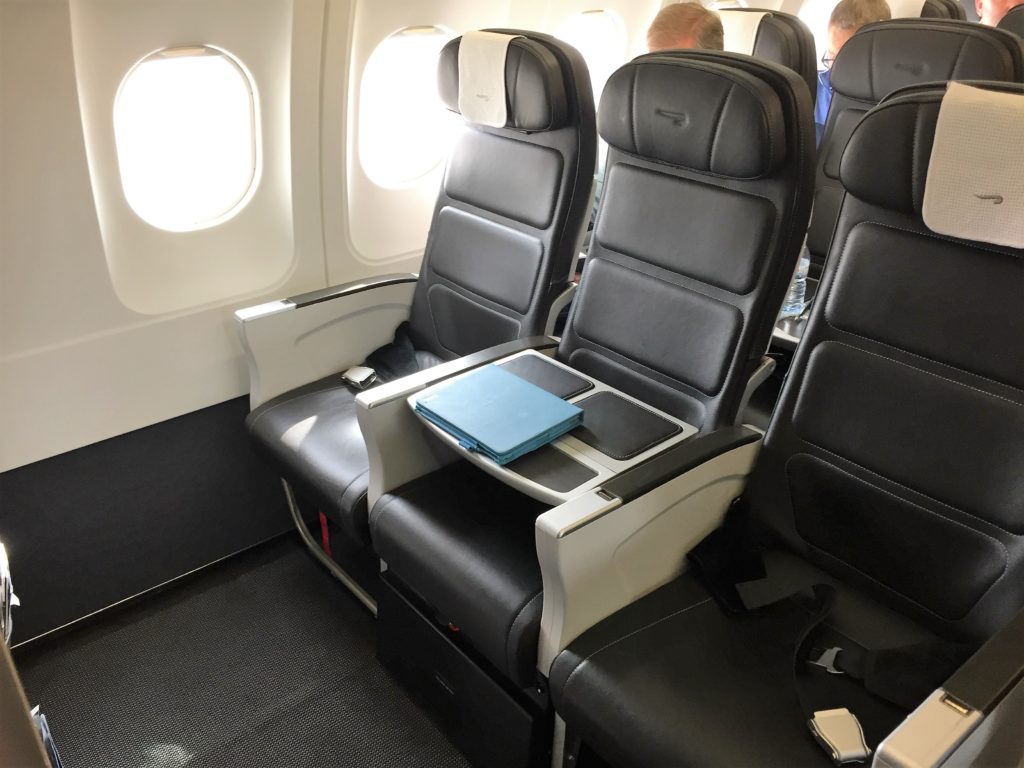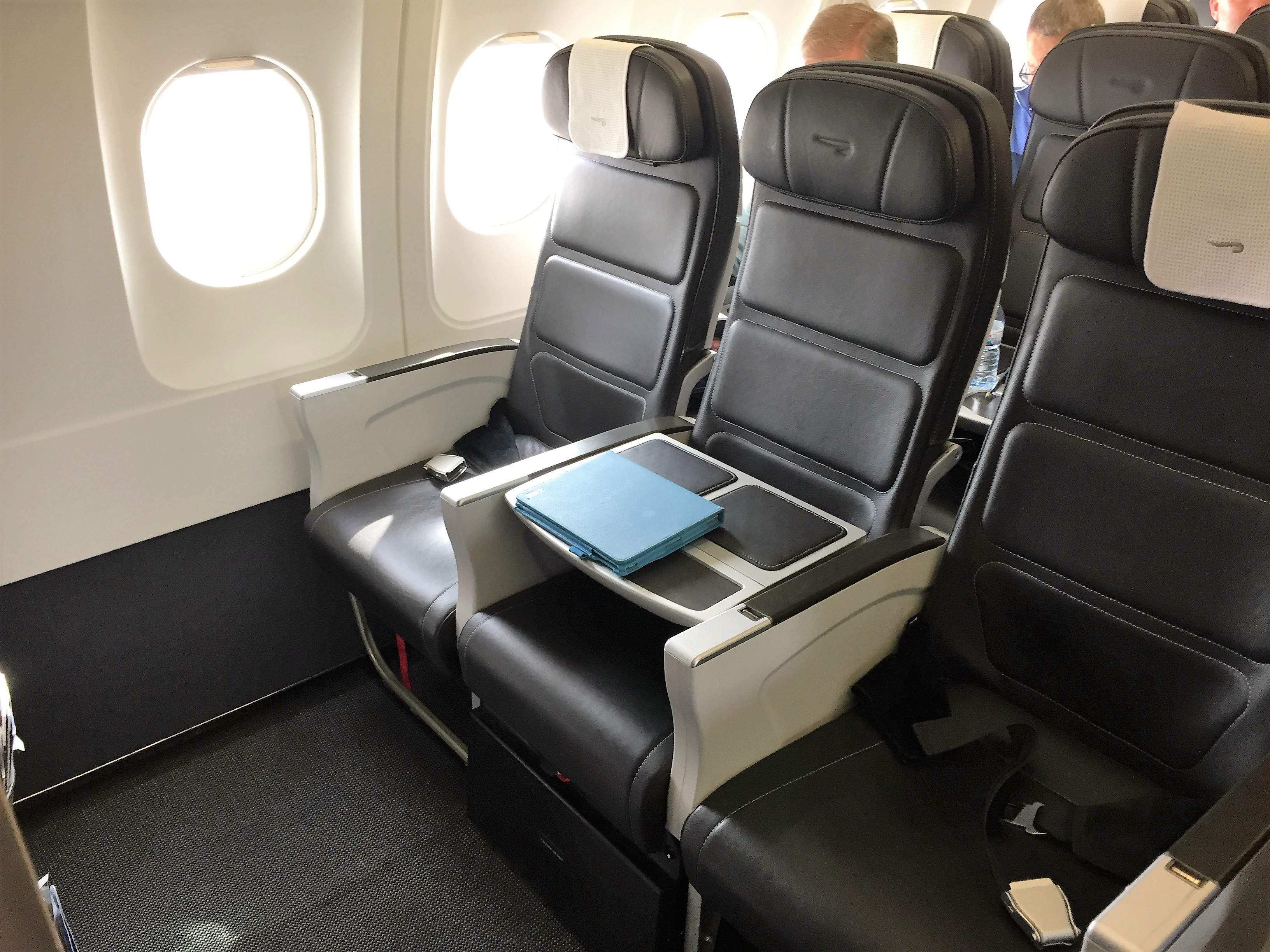 Before you decide to book an ex EU fare it is always worth looking at the positioning flight situation as this can have a big effect on the efficiency and cost of the booking.
Here are the key points to consider:
There is no point booking something with expensive positioning flights unless you need the tier points, the savings are much greater or there is Avios availability. You should also look at the frequency of the flights as well as duration. If there is only one flight a day and it doesn't work well with connecting on to your flights, you could get stuck somewhere for a considerable time.
As your positioning flights will be on separate tickets you need to protect yourself as much as possible. If you miss the first flight of your ex EU the rest of your ticket will be cancelled too. This could be a hugely expensive mistake. I normally try to allow at least 4 hours between flights. Ideally, an overnight break works best.
If you are stopping overnight, try not to get the last flight out unless there is time to get there the following morning before your flight. Otherwise, if it gets cancelled you have no way to get to the ex EU destination.
You can break your ticket for up to 24 hours so sometimes I will fly the positioning flight and the ex EU flight back to Heathrow on the same day to break the journey there instead.
Consider doing a back to back instead at easy airports
Back to backs
So what is a back to back? A back to back is where you get off the aircraft and then are on the same plane as it returns back to the origin. This means that if the inbound flights is delayed, your first ex EU flight will also be delayed so it is much less likely you will miss it. However, this is not something to undertake without research. There is a good list of back to back airport in this Flyertalk topic. I will have a quick look at a few of the ones I and the team have undertaken.
Milan Malpensa – This is a very simple and a fairly short walk. You simply follow the transfer signs to transfer security where we have been the only people there both times. Then you are back again without any further checks. The turnaround times are also quite generous at around 1 hour so we even had time to visit the lounge!
Amsterdam – This could not be simpler. You just get off and wait at the gate to get back on again
Dublin – it is doable but the transfer area is never open when I have been through and it means you have to go out and back in again. It is open at certain times though. It is usually a long walk to the gate so don't dally but fast track security is usually quick.
Bucharest – They have a small transfer security but you have to go to the normal immigration queue and explain you are in transit so you can turn around and go to transit security. In my experience immigration could not understand what I was doing!
Inverness – You have to go landside and back through but it is easy and quick
Stockholm – read the Flyertalk instructions for the magic door!
Helsinki – This should work unless you get a bus to the gate which could be tight.
Oslo – you have to go through immigration and then through the transfers area
Gothenburg – Very easy
Luggage
This is one of the most complicated parts of doing an ex EU as BA will not check through luggage on two separate tickets, even if you are flying solely with them. Iberia will also not always do this as Claudio discovered recently when flying back to the UK from Brazil on two separate Iberia tickets. Qatar I find will usually do this if both airlines are oneworld.
Unfortunately, you can't check in luggage for both parts of a back to back at a standard BA check-in desk at Heathrow. You also can't just check in the luggage for the long haul party of your trip at a desk either before the first flight. (BA staff aren't permitted to so this) So what to do with luggage on a back to back trip? Well, the most obvious one is to fly hand baggage only as this completely solves the issue but it is not always practical. Another option that works is to use the self-service check-in machines which currently do accept luggage for the second part of an ex EU trip. You need to select don't know for luggage when checking in on line.
I always allow plenty of time between arriving at Heathrow and departing on my main long haul ticket. Although it's all one ticket and BA would be obliged to put you on another flight, this wouldn't be the best start to a trip. The other advantage is that you could leave your luggage at left luggage for a small fee (next to M&S on arrivals level) and pick it up and check in when you return to Heathrow for the long haul flight.
Another option is to use Airportr. They will collect your luggage from locations in London and M25 area and check them in for you. The drawback is that you must have your boarding pass for this to work which is not always possible.
Transitting Heathrow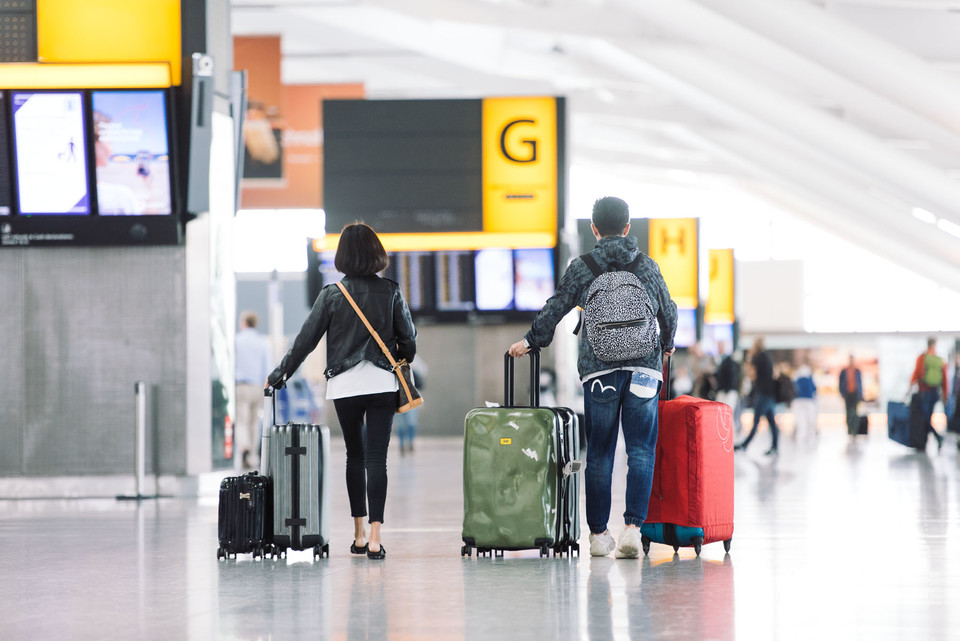 This should be simple – just follow flight connections and it will all be OK? Sadly, this can be very slow, especially if there is a bus to another terminal involved. On our last trip for Paul and I, we tried a bit of race with me going via flight connections and him landside at Terminal 5. He beat me by quite a few minutes. Another shortcut is to go landside and take the Heathrow Express if you are transferring T5 to T3 or vice versa as this is usually quicker if you are lucky on the timings. It is worth having the Heathrow Express app to check the frequency before you decide as if they are running at 30 minute intervals it wouldn't be worth it unless you arrived at the right time for the train.
Can you skip flights?
The simple answer is that you should not skip flights. Let's take an ex EU Amsterdam to Bangkok ticket on BA as an example. You want to fly from London to Bangkok, but have a ticket from Amsterdam to London to Bangkok. Surely you can just get on at London? Well, no because if you miss a flight on a ticket the rest of the flights will automatically be cancelled. The only exception is for things such as delays and cancellations on the Amsterdam flight, illness, death in the family or the flat tyre rule – where something unexpected happens. In these cases, if you notify BA in advance they may be able to protect the rest of the ticket.
The last leg of the ticket, which would be London to Amsterdam, is the one that people try to skip the most. I always fly them myself, mainly because I need the tier points and also because it's less hassle. I can then fly from Amsterdam back to my local airport which actually takes less time than flying back to Heathrow and driving home.
If you decide to skip a flight you need to be aware of the risks. Airlines do not like this behaviour and technically they could reprice the ticket to that of a London-Bangkok in this example. They do monitor serial offenders and people have been known to have their frequent flyer accounts closed and some travel agents have had action against them for customers repeatedly skipping legs. I even read one example in the US where a group of employees were skipping a leg every week to save money. They were met by airline employees at the gate who told them they would escort them to the next flight or if they wished to end their trip here, they would reprice the flight for them accordingly!
There is also the cautionary tale of the case brought by Lufthansa against a passenger which is still ongoing. The airline claims the passenger exploited the ticketing system as he was supposed to fly from Seattle to Frankfurt and then to Oslo. He actually flew to Frankfurt and then flew to Berlin instead of Oslo. The airline claims he was just trying to cheat them of the price of a direct fare.
The other issue with skipping the last leg is luggage. Airlines will not 'short check' luggage through to an intermediate point. The only exceptions would be if you were changing airport for the final leg or if you had an overnight break. However, Qatar doesn't even give you your luggage back for an overnight break!
If you want more detail about ex EUs you can read my beginners guide here.