Firstly an announcement that tomorrow I will moving the blog to a new host and becoming a secure https: site. This should stop any annoying warnings from google popping up. There will also be no new article on Friday morning. Hopefully, all should be back to normal on Saturday although don't be alarmed if the article is a bit later than usual.
We all know that BA economy is not what it once was with no free drinks or food but what is the alternative? If you want to travel short haul economy from the UK there are no airlines that I could honestly say are great. If only there was an airline like one of the below ones or perhaps BA could pick up a few tips to increase customer satisfaction?
Air New Zealand
I have just spent the last few weeks flying around New Zealand on numerous flights and I was mightily impressed by Air New Zealand. I have always been a fan of them long haul but I was really impressed with their short-haul operations too. Flying domestically in New Zealand is like paradise compared to Europe or the US anyway. There is no security for turboprop domestic flights in New Zealand (and most of the flights seem to be on turboprops except between the major cities). This means you can rock up 30 minutes before the flight to check in and then simply walk to the aircraft to board 10 minutes from departure. Add in some genuine customer service from Air New Zealand and it makes flying a great experience. And this was all in economy (yes, I do fly economy occasionally)
Onboard even on the shortest flight, you get something. On the flights of around an hour, you get a soft drink and a snack such as a cookie or tortilla chips. Then a sweet for landing (remember how you used to get that on all airlines?). There was plenty of leg room on board and the aircraft were clean and well furnished.  On one flight on Waitangi Day, they even came round with fudge as an extra treat.
Air New Zealand really came into their own when we had a delay. Our aircraft that was due to fly us to Christchurch had some engine problems which meant it would not be able to fly. Air New Zealand kept us informed at regular intervals as to what was happening. As soon as they knew that a replacement aircraft wouldn't be arriving for a couple of hours, they gave out water and snack packs to everyone immediately. They then went through all the passengers with connecting flights and called them up to go and have their flights changed. They were extremely amenable and happy to accommodate any reasonable requests to get you to your destination as quickly as possible.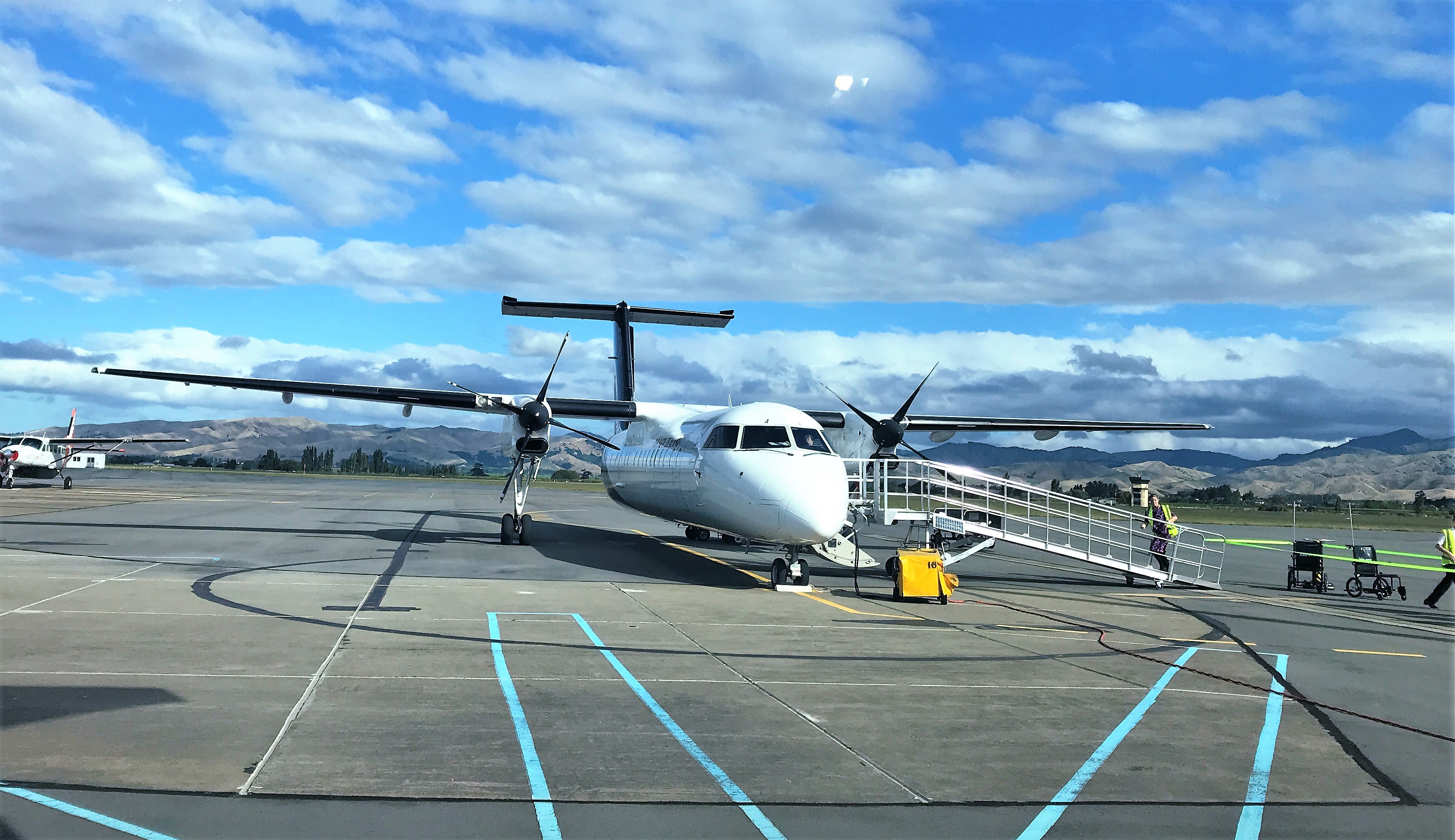 Porter Air
Porter Air are based in Canada and are what I would deem a 'boutique airline'. Their motto is 'Flying Refined' which I would agree that they are achieving.  One big advantage is that they fly into Toronto Billy Bishop airport which is right in the centre of Toronto with a free shuttle to and from a central point. You can either walk along moving walkways to the terminal or catch a ferry. Porter really know how to treat customers and bring back a bit of the glamour to flying even on short haul.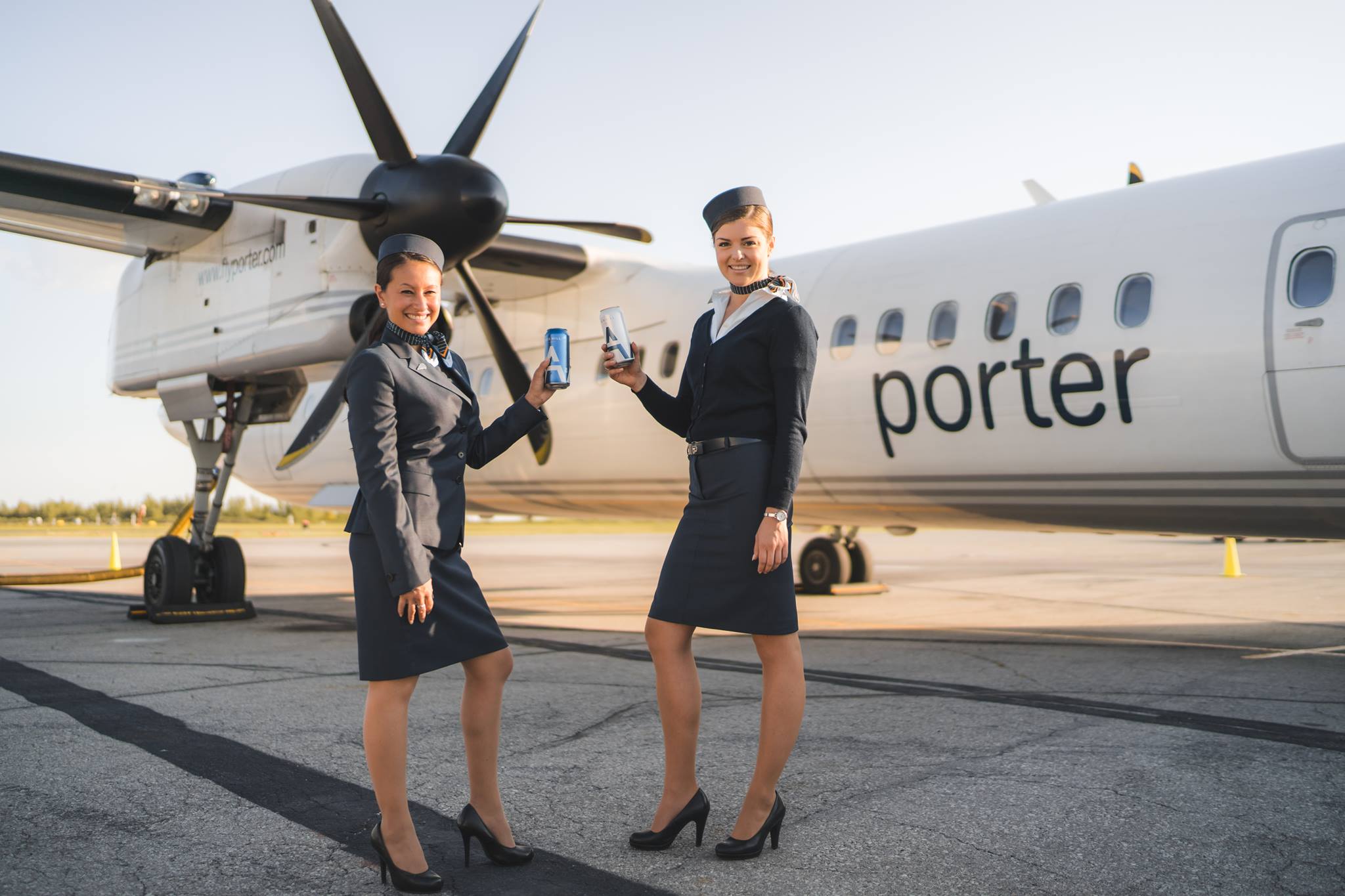 At Toronto, the Porter lounge is open to all passengers. It's not really a proper lounge in the sense of business class lounges, but more of a gate lounge. There is free good quality tea, coffee, soft drinks and snacks. As well as this the wi-fi and newspapers are free and you board direct from the lounge area. It's not quite the Etihad First Class lounge but it will do very nicely on an economy ticket.
Once on board, you get a comfortable leather seat with 32″ leg room and a free drink and snack. Not just a glass of water but craft beer or wine often in proper glasses! Perhaps
Porter Air
should consider starting from London City?
Southwest Airlines

Southwest Air is proof to me that you can have a low-cost airline without penny-pinching. There is no deciding what is the smallest baggage you can get away with so you don't have to pay and no getting nothing on board but tank water (if you can actually get served).
Southwest is the biggest low-cost airline in the world and based in the USA. I'm not saying they are perfect but they have a lot of features I like. You get 2 free bags of 23kg on every booking, you get a free soft drink and snack plus now there is even free streamed entertainment on board to your own device. Wi-fi is available at extra cost. The extra bags make it a handy connecting service if you have flown in from the Uk in business class.
The boarding is well organised and encourages people to organise themselves instead of a mad rugby scrum. Everyone gets a boarding group and a number. You line up according to these in order by numbered posts. It actually involves chatting to fellow passengers to work out what their number is and everyone has always been very amenable. There is no pushing and shoving to get to the front of the queue and everyone files on in turn.
If you want a slightly more premium experience they sell Business Select which gives you a free alcoholic drink, priority check in, fast-track security and priority boarding so you can get in the first few rows or the exit row.
All in all, it is about as unstressful as a low-cost carrier can be.
Do you have a favourite airline you wish the others would copy? Let me know in the comments below or on social media