Today's review is by my good friend, Katie in London (Follow her on Instagram here)
So, the thing about having a wide circle of female friends is that the second you try to do something on your own, half a dozen of them immediately take pity and try to arrange some sort of chaperone.
The truth is, there are a lot of people that I could have invited to Marrakech. But sitting on the sofa one cold December morning with rain battering the windows for the foreseeable, I decided to browse holidays and found the most gorgeous riad. And I wanted to stay there. I didn't want to discuss dates, travel plans, flights or other / cheaper hotels!
I was pretty stressed with work and thought two days on a sun lounger with some spa treatments chucked in would suit me just fine.
However, since that was apparently considered odd and rude, I found myself in the BA lounge at Gatwick on a Saturday morning with my friend Melissa.
The Club Europe flight to Marrakech was relatively hassle-free – the full dining menu was a welcome touch compared to other CE flights with the dreaded cold chicken salad – and in no time at all,we were on our private transfer en route to Riad Dar Sofil.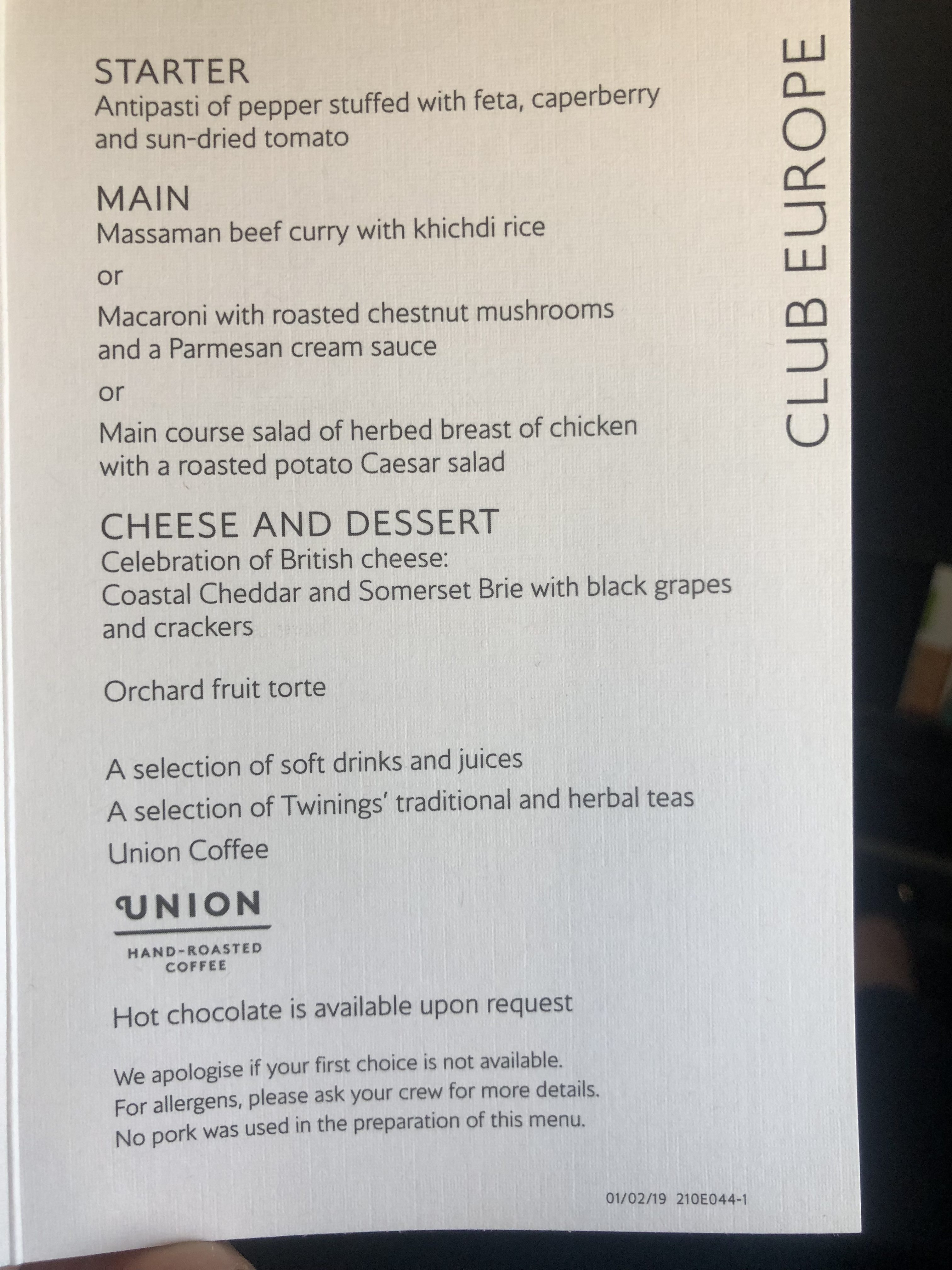 Word of warning; if making your own way there, this place is HARD to find. For one, the Google Maps location of said riad is farcical and a good 10km away from the actual location. I think the best description is "narrowly miss the service station, turn down the road that does not look like it's an actual road and swerve the electrified tree stump". When arriving at near dusk, it's a little disconcerting.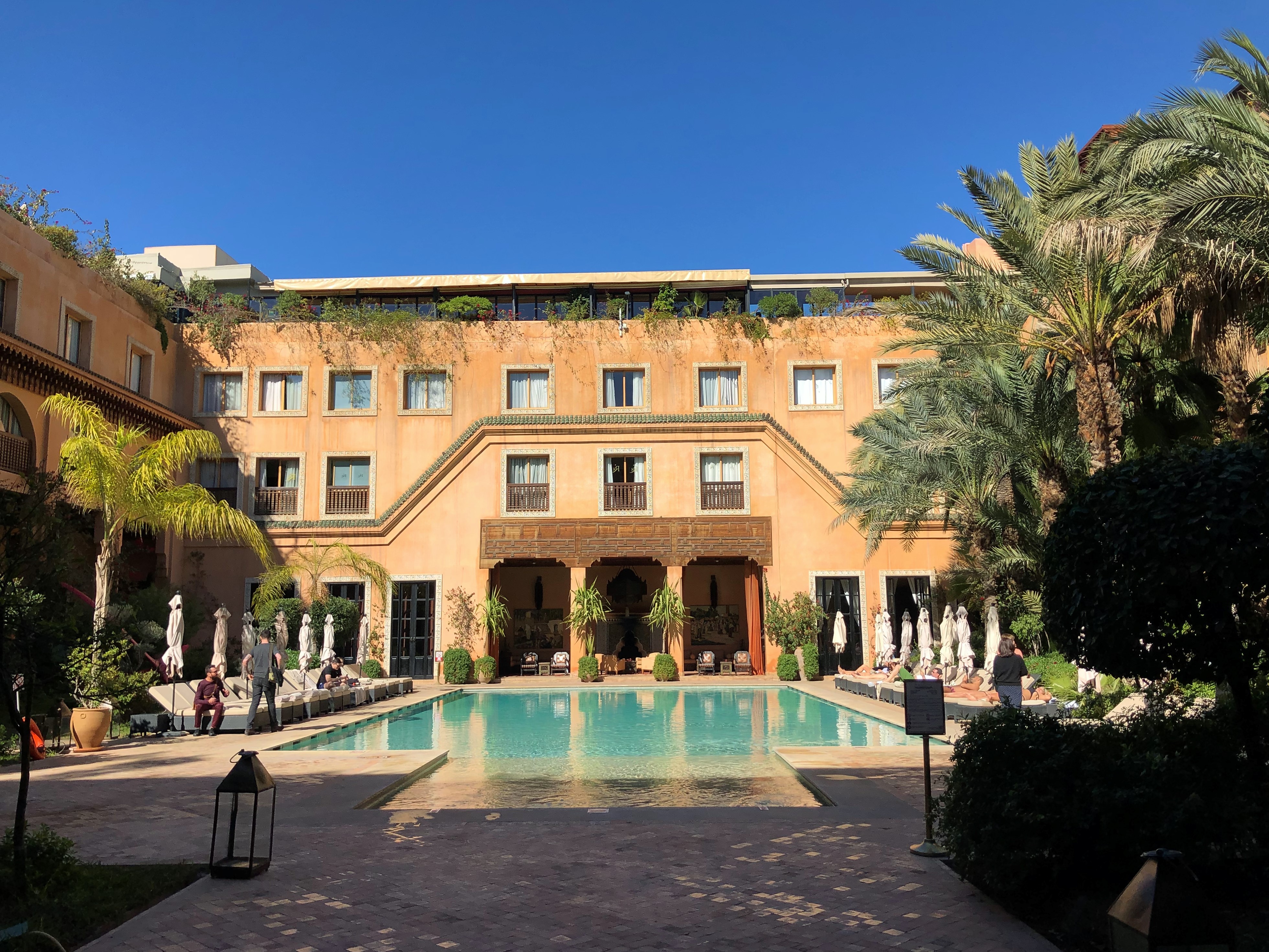 This feeling, however, is completely blown away when you arrive at the riad. A picture perfect little sandcastle palace surrounded by lanterns and cacti, with a small and friendly team of staff ready to meet you. No two ways about it; this place is staggering beautiful.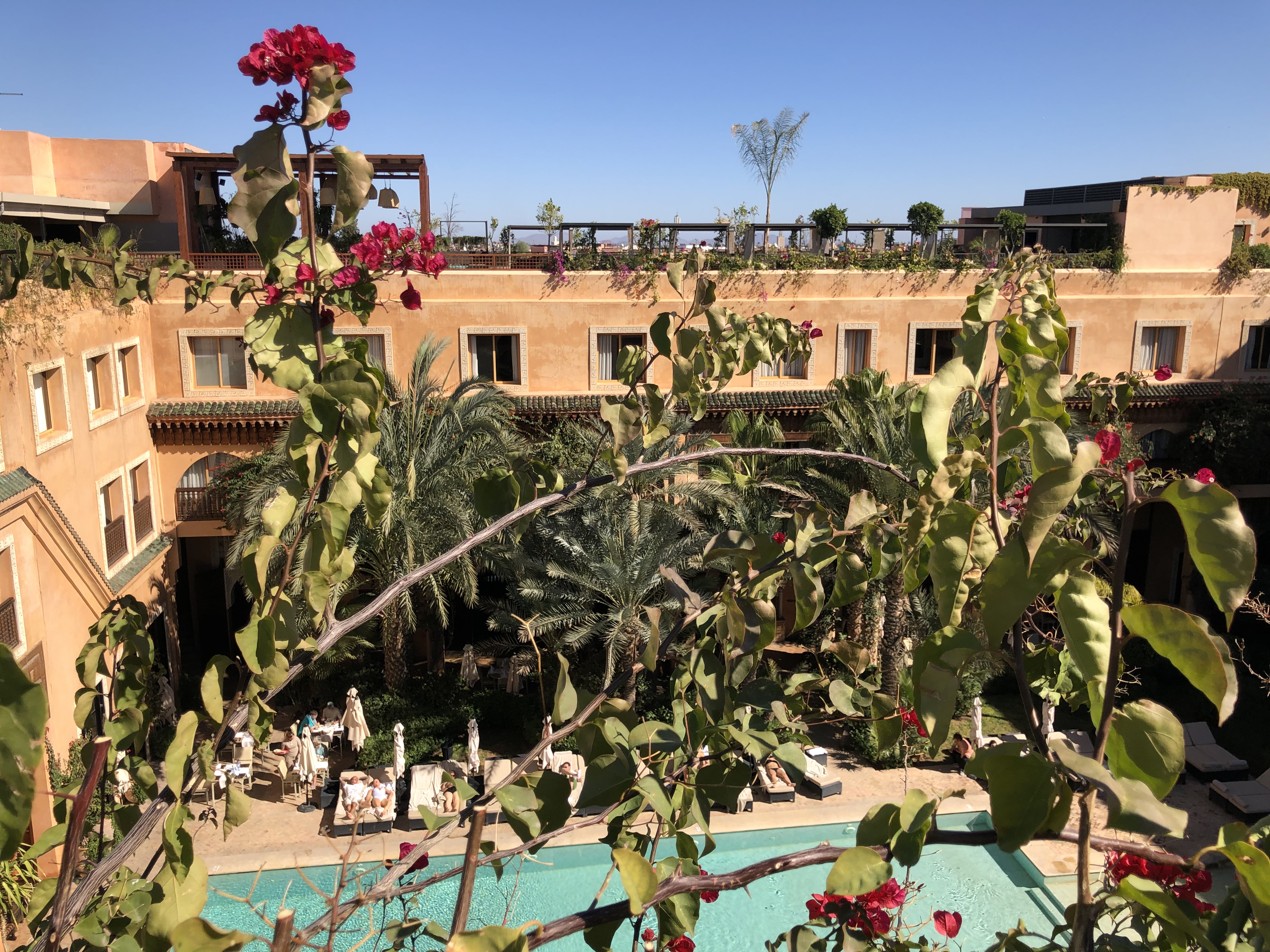 It comes with an interesting little back history, too. In 2016, this place was completed as the luxury holiday retreat of a French businessman. However, following something of a tête a tête with the local planning authority, he was forced to concede defeat and turn it into a – in his words – "B&B". A markedly self-deprecating term for this place.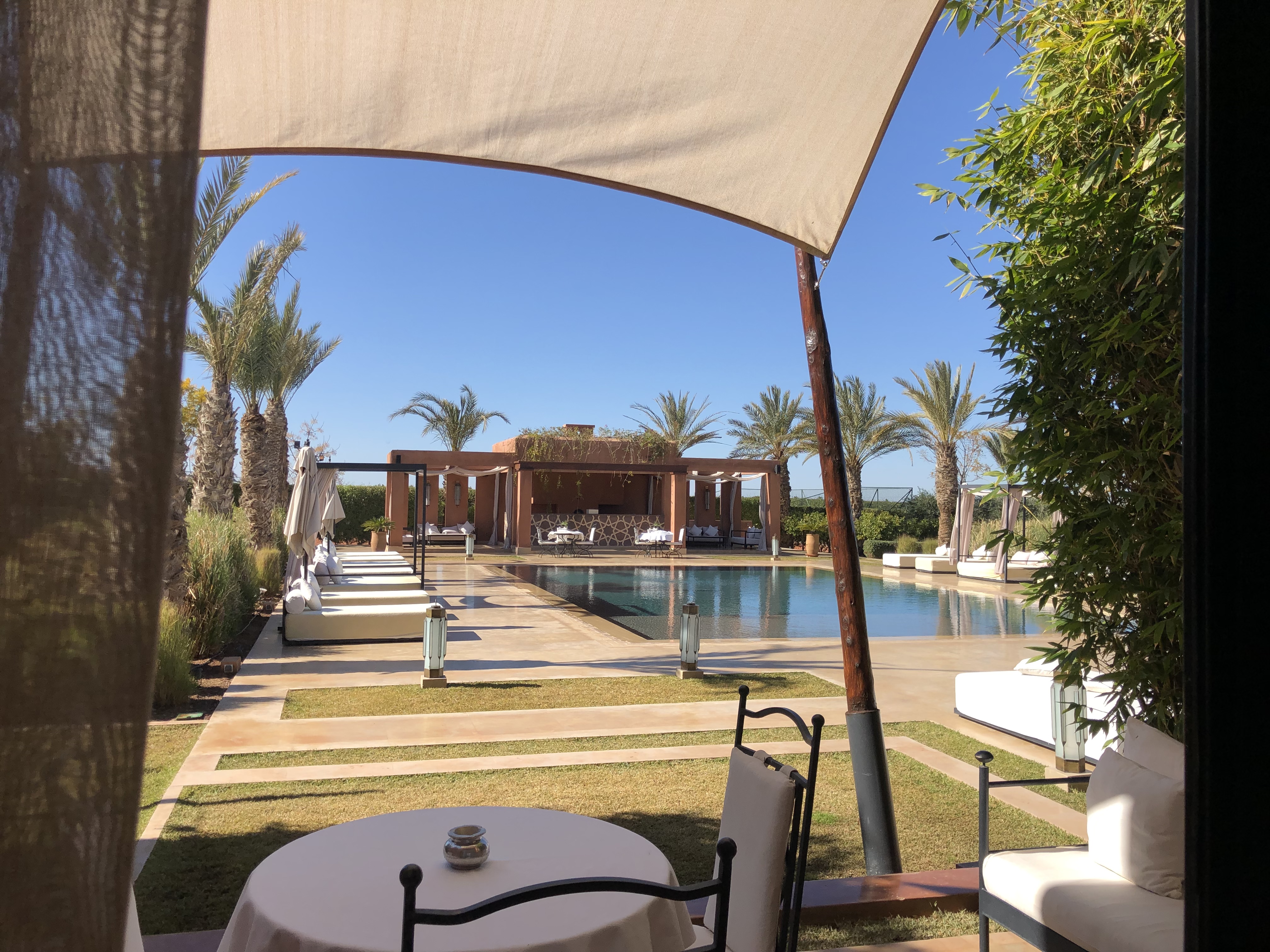 There are seven bedrooms; five junior suites on the ground floor, each with a private terrace, and two rooftop suites with large roof terraces. There is a communal lounge/dining room as well as numerous seating areas.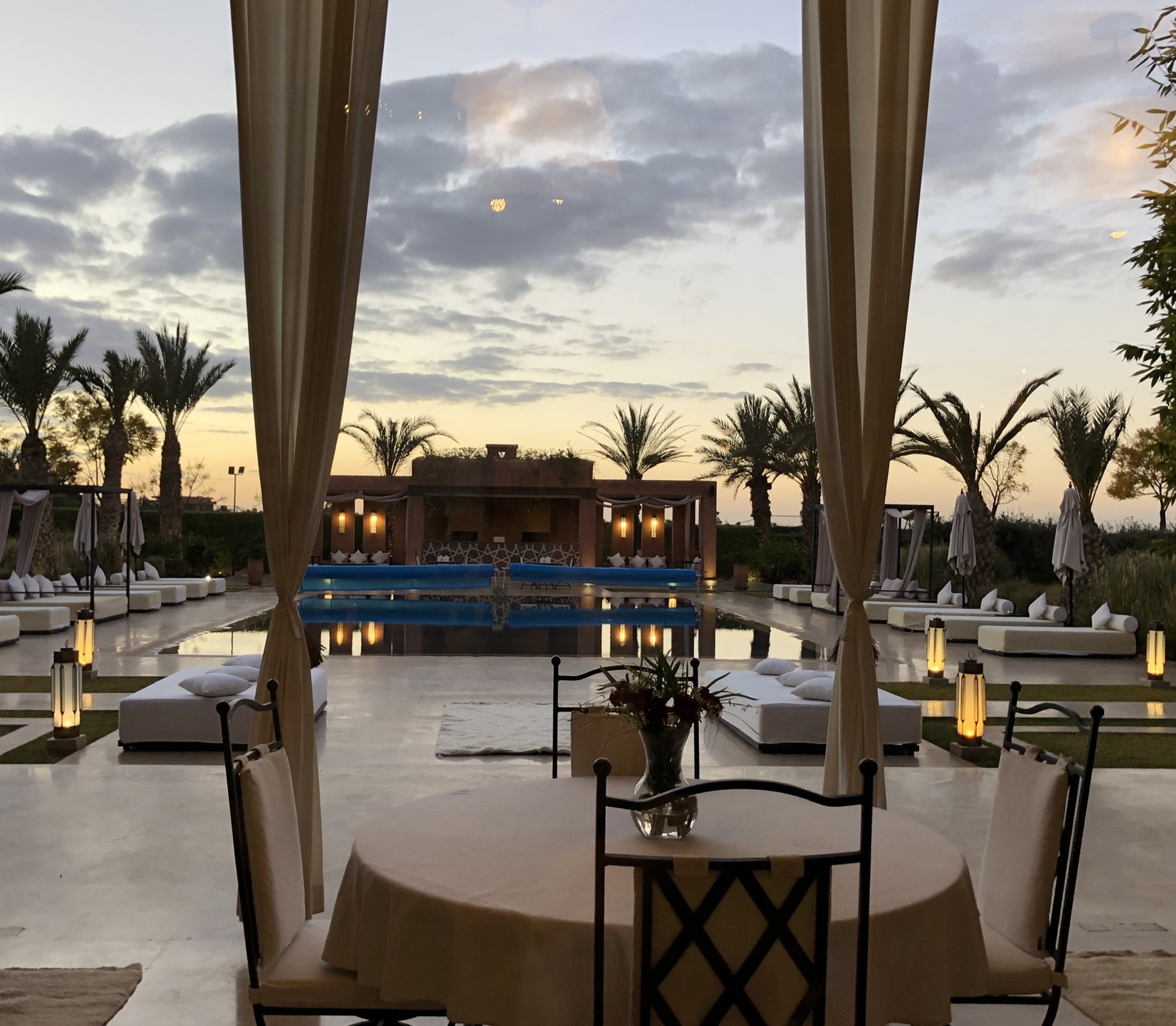 In low season only the lower floor is operational, so you have to be quick to secure a booking. You can also book the entire place if required.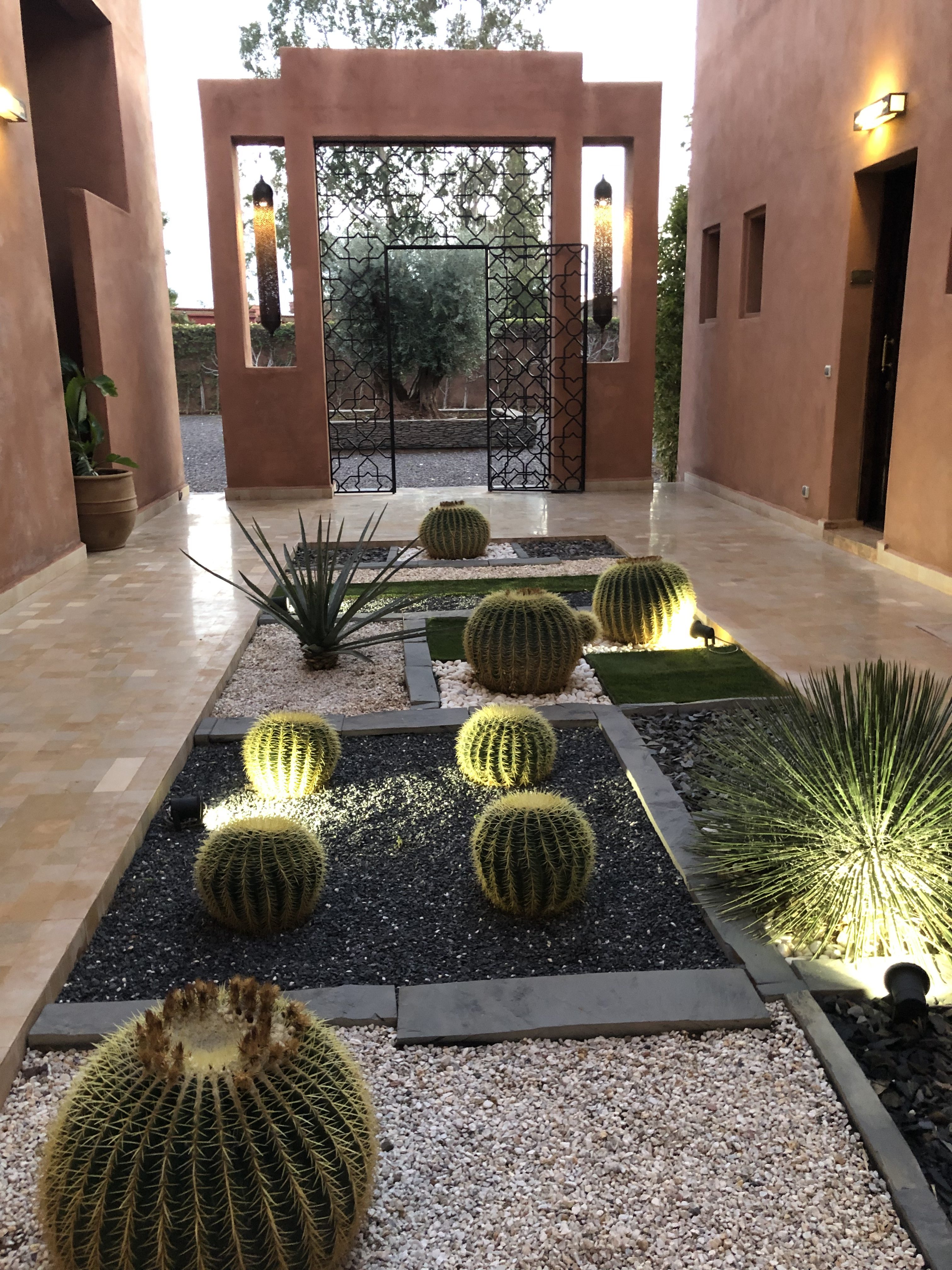 The manager of the riad – Salma – is an absolute delight. Elegant and softly spoken, she is at your disposal for the duration of your stay. She gave us her mobile number immediately – this proved a very helpful way to arrange pick ups, meal times and alcohol orders (more about that later).
In addition, you have a driver for the duration of your stay – the airport transfers are free, then each trip to central Marrakech is only €5. Excellent value when you consider taxis are €30+.
On our first evening we ventured into the "old" town and sampled British-owned restaurant "Trou Au Mur" – which literally translates into "hole in the wall". A rather apt term for this place which, whilst luxurious inside, is surprisingly difficult to find. You're best to take a taxi to the nearest point in the Médina and call the restaurant, then someone will come to meet you.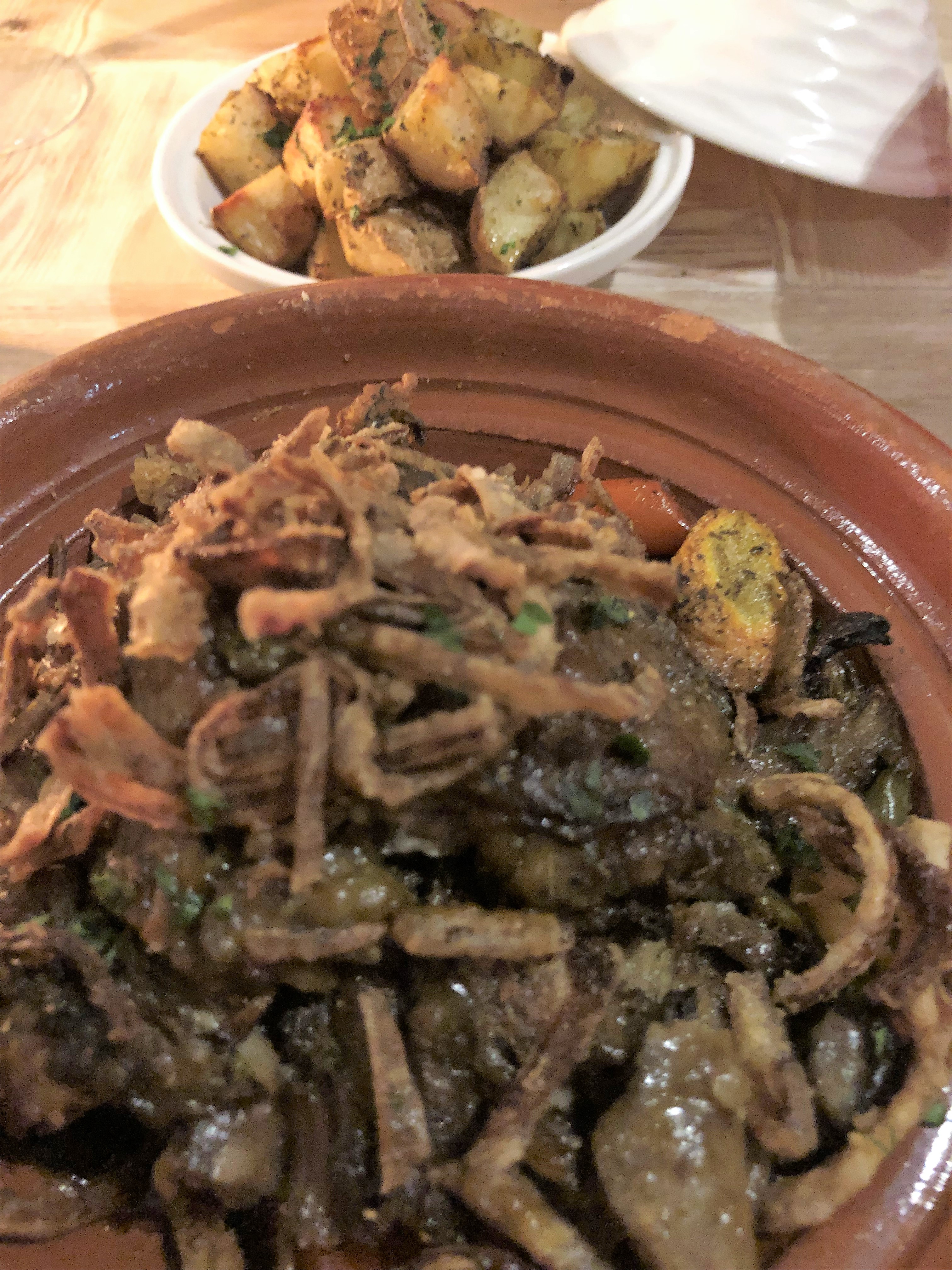 We dined on authentic Moroccan dishes including both tagine and tangia. I'm not a huge fan of big piles of meat however the flavours were divine. Their stuffed squid and salad selection made a damn tasty starter too. The service was attentive – all in all, a fab little place.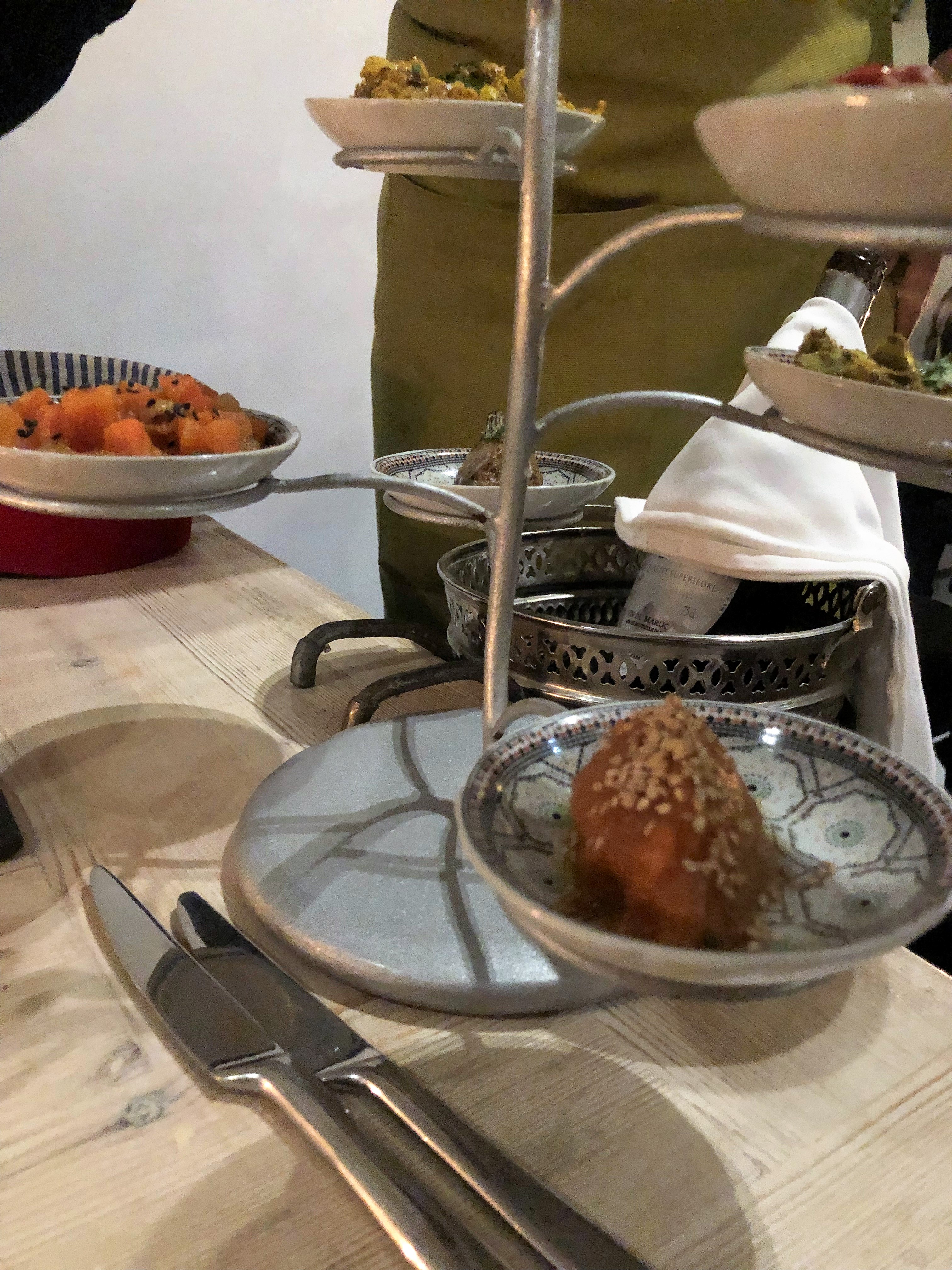 Not wanting to be hungover the next day, we opted for a rather early retreat to the riad.
The next morning, we met for breakfast and once again there were no other people to be seen, which had us wondering if we had the place to ourselves. Breakfast was a caringly assembled selection of Moroccan pastries and breads with honey, fruit and yogurt. Absolutely delicious.
We took a transfer to the Médina and wandered around the back alleys, getting increasingly lost and – in my case, being tall and blonde – proposed to. Just when it got to the point where we could actually consider ourselves lost, we stumbled across a "secret garden". I believe there are larger and more impressive ones that are full of wannabe InstaCelebs, but this place was adorable. We enjoyed taking a look around before having a mint tea on the rooftop.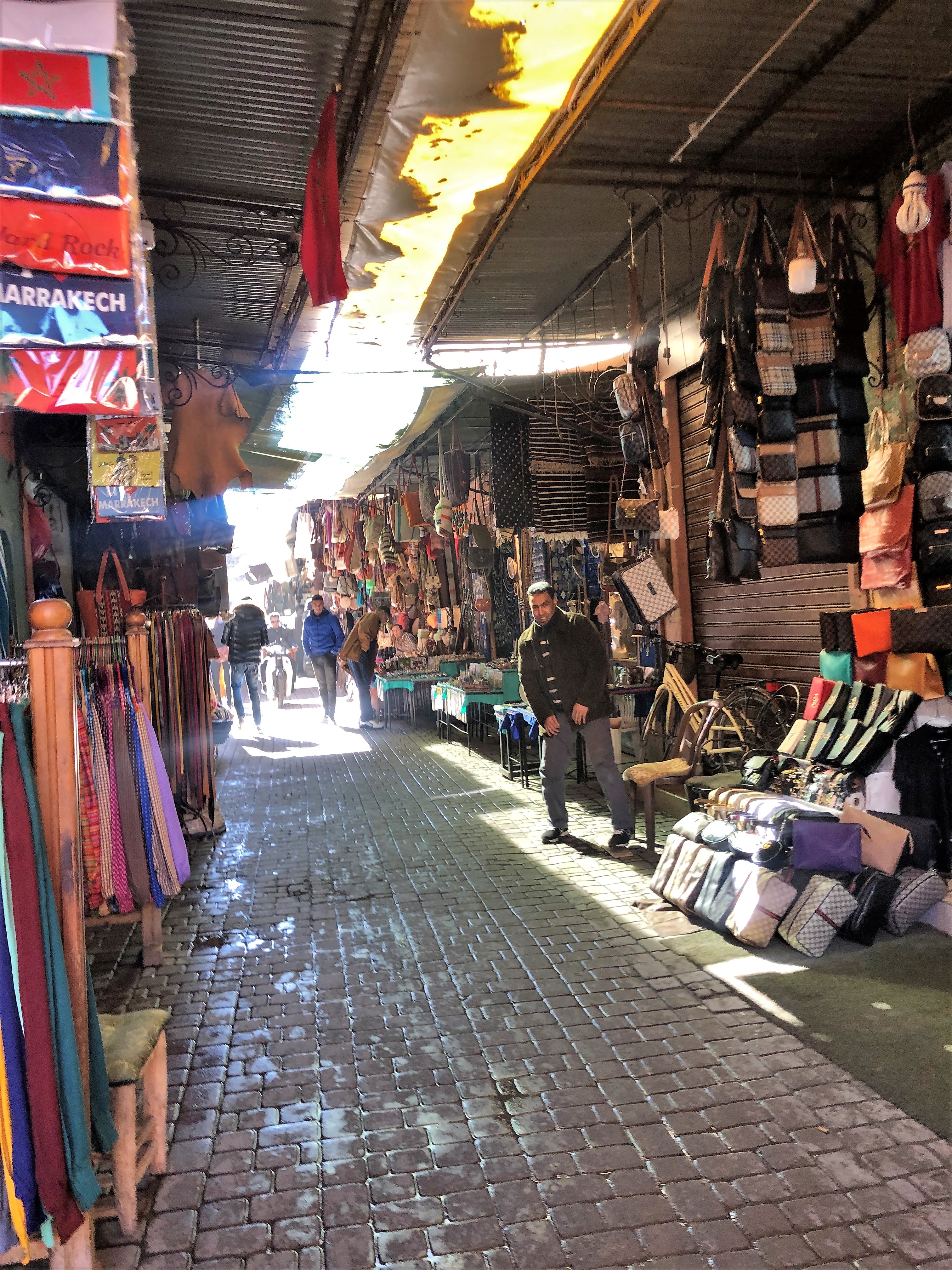 It was time for some lunch so I decided to take a trip down memory lane and return to the "Jardin de la Koutoubia" hotel. This place is also absolutely gorgeous. At this point the weather was really hotting up so we decided to retreat to the rooftop brasserie next to the pool and grab some lunch. A very enjoyable chicken satay and a bottle of rosé in the sun later, we were on rather buoyant form and decided to clatter our way back to the riad for some sunbathing.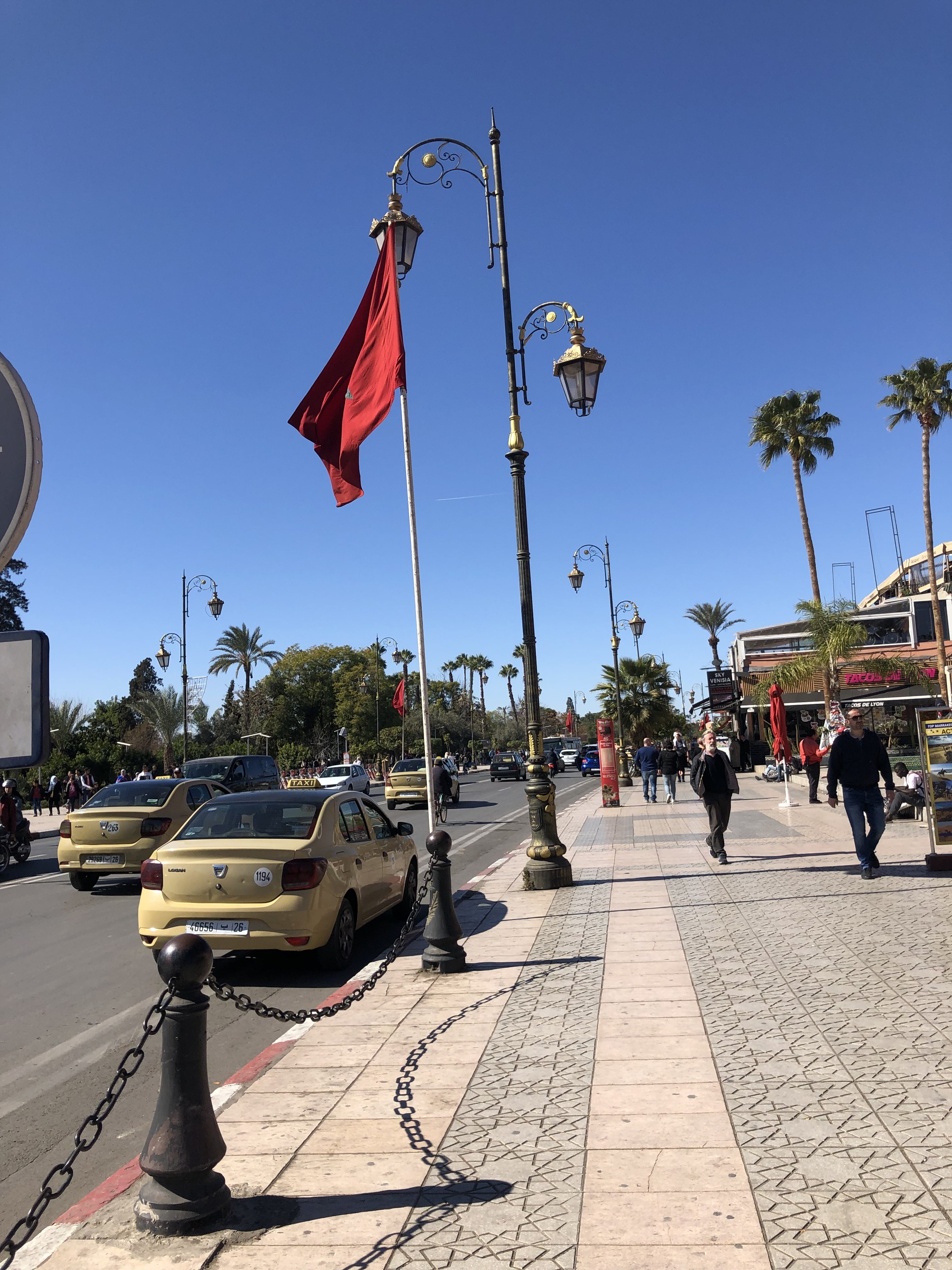 We stepped out to the pool and – yay – still no-one there! We took our time deliberating which of the 14 or so sunbeds would be best, before settling down for the afternoon.
This pool is GORGEOUS. Carefully manicured gardens fringe a modern and tastefully furnished space. My head was full of 1970's style Slim Aarons photos – this would be the perfect spot for a fashion shoot!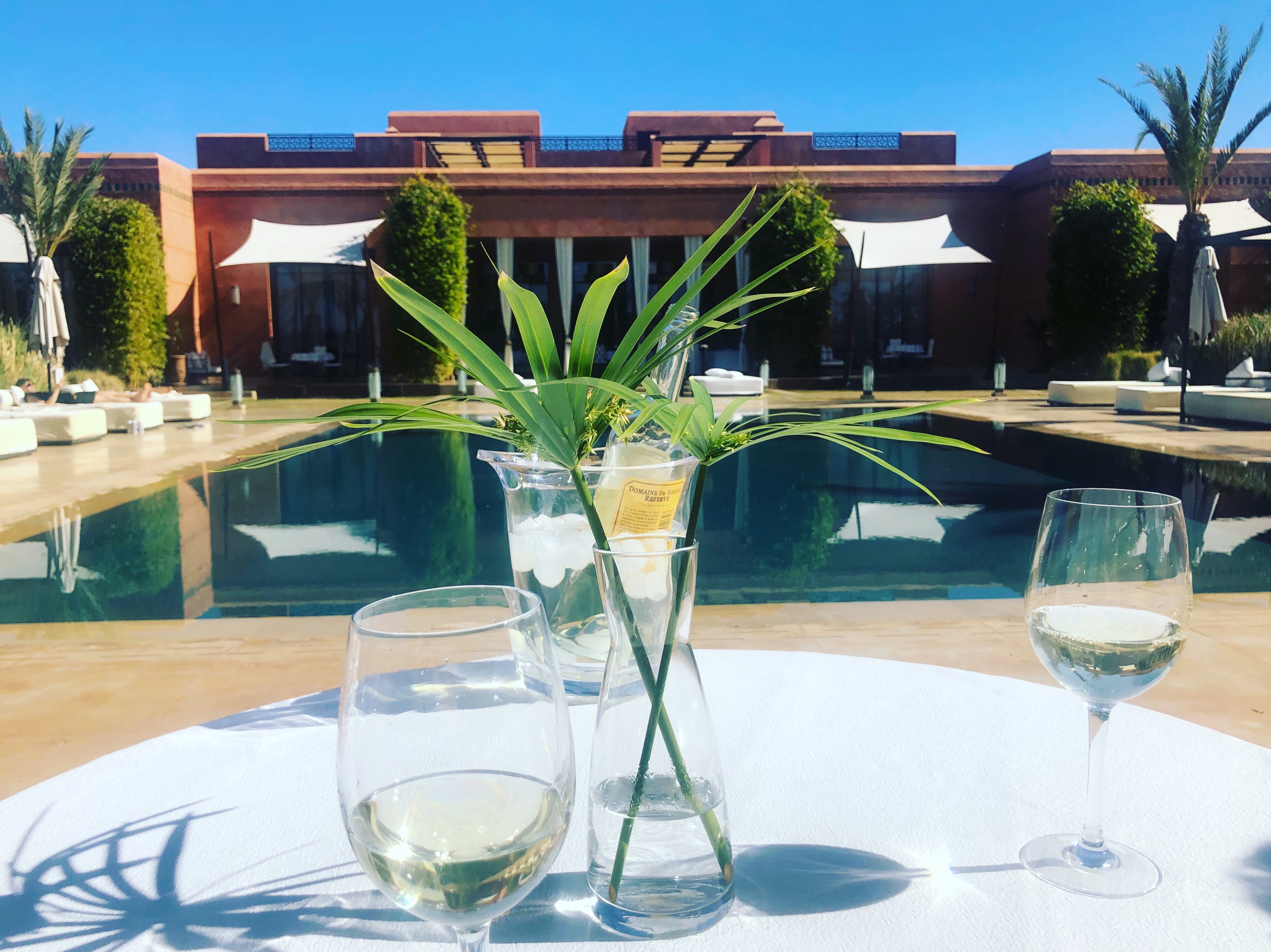 The time came for more wine so we summoned one of the staff. He said, "ah, white wine, 30 minutes". Okay, not really a problem. After 45 minutes I went to inquire as to the whereabouts of our wine and was informed they had sent someone to the shop! It turns out they don't have an alcohol license but they are happy to go to the shop for you and charge you cost price. Extremely generous and something which I'd certainly take more advantage of by ordering ahead in future.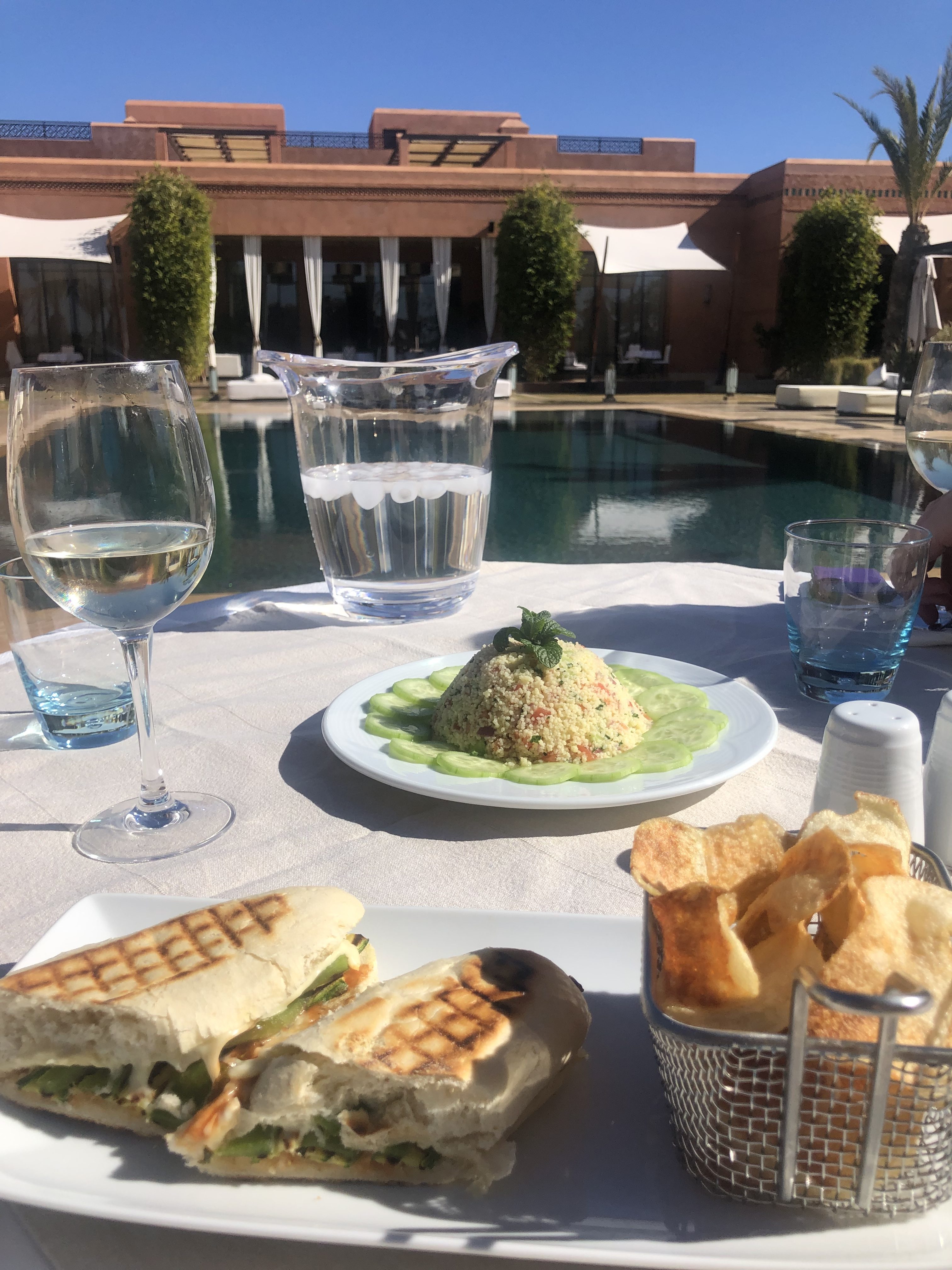 Sunday evening rolled around so we toppled off to freshen up and headed back into central Marrakech; this time opting for the "new" centre flanked by the casino, mall and fountains.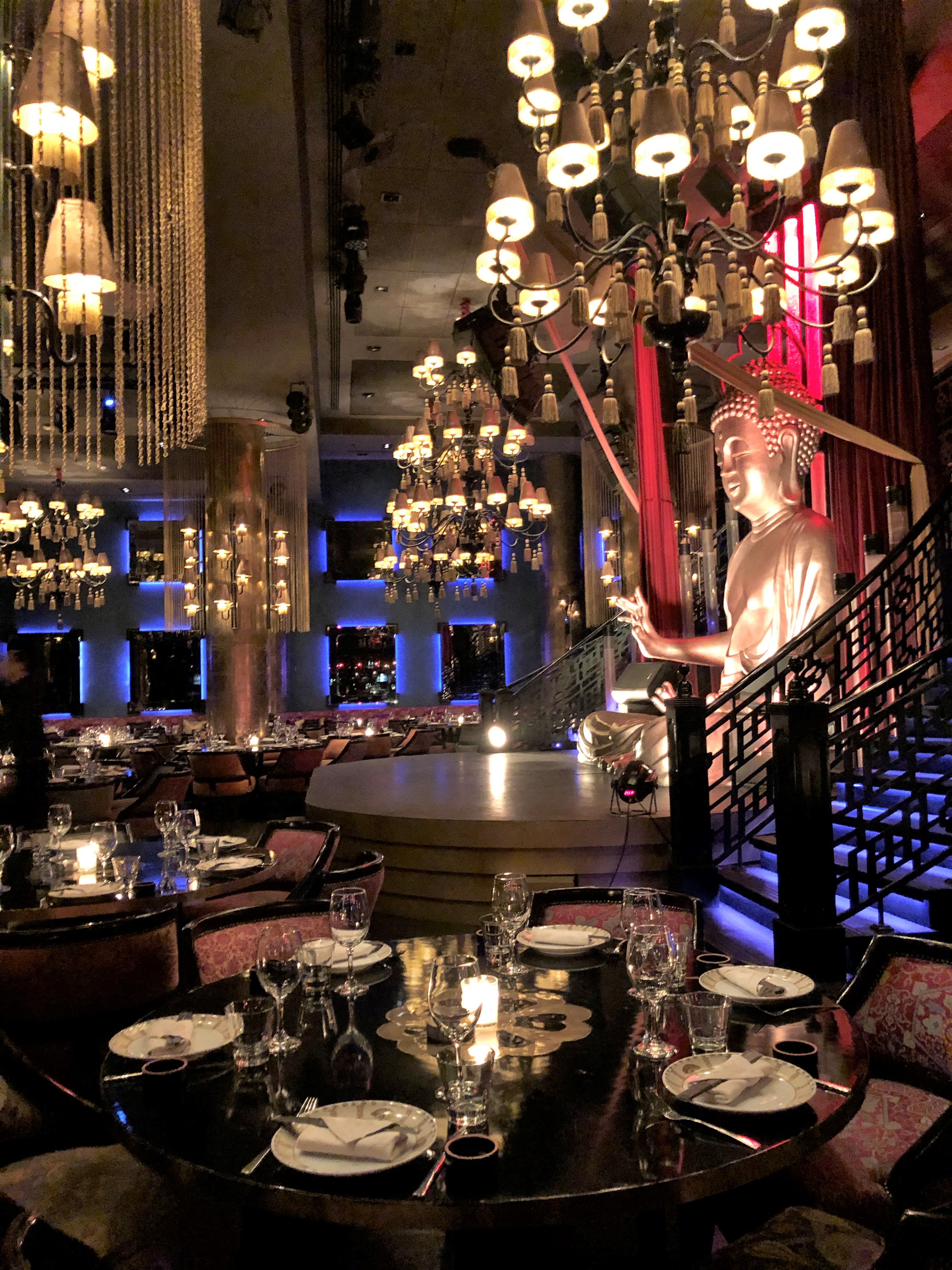 Tip: people head out to eat and drink LATE here. We visited several establishments (including the gorgeous Buddha Bar and Epicurèan at the casino), but missed the crowds completely and conceded it was offseason. Turns out they head out around 11pm… noted for future! We opted not to eat again as we were still full from lunch. Another early night for us!
The next morning we took breakfast in the riad again (still zero sightings of other people) then headed to the spa. Considering it's strictly for guests only and it's a tiny place, it's on a par with many luxury hotel spas I have visited. The jacuzzi and treatment rooms are gorgeous.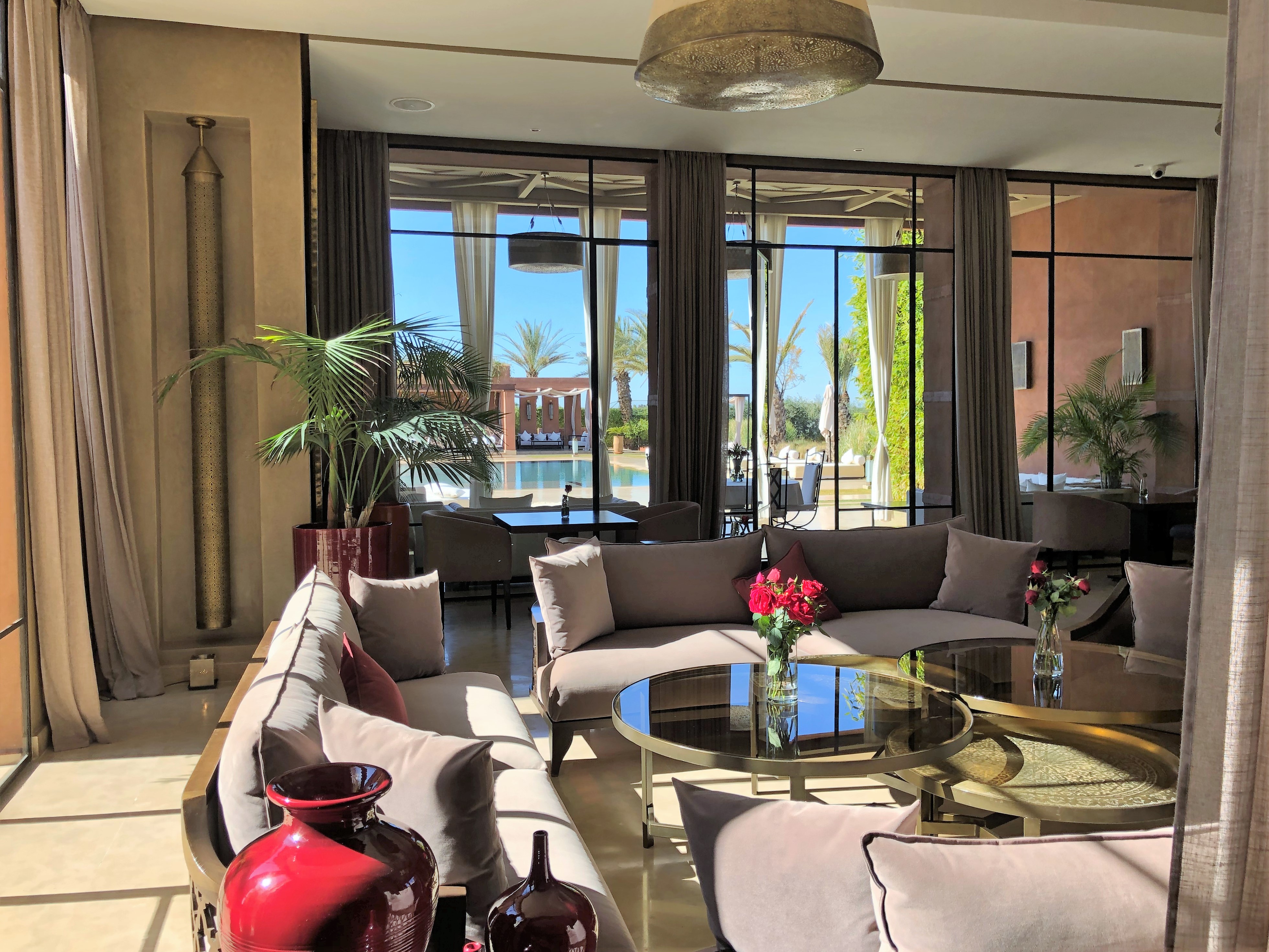 A fairly routine facial followed, although the bit where they firmly squeeze all the oil out of your pores was a new one on me. It was pretty uncomfortable and I'm yet to see whether it makes a difference, and I did leave the spa a little unsure as to whether I felt relaxed or assaulted.
We decided to enjoy our last few hours by the pool where – gasp – there were OTHER PEOPLE by the pool! Jokes aside, there were another four actual humans at the pool. It was a gorgeous day – 27c, azure sky – so we had a light lunch and one (okay, two) bottles of wine before showering and leaving for the airport.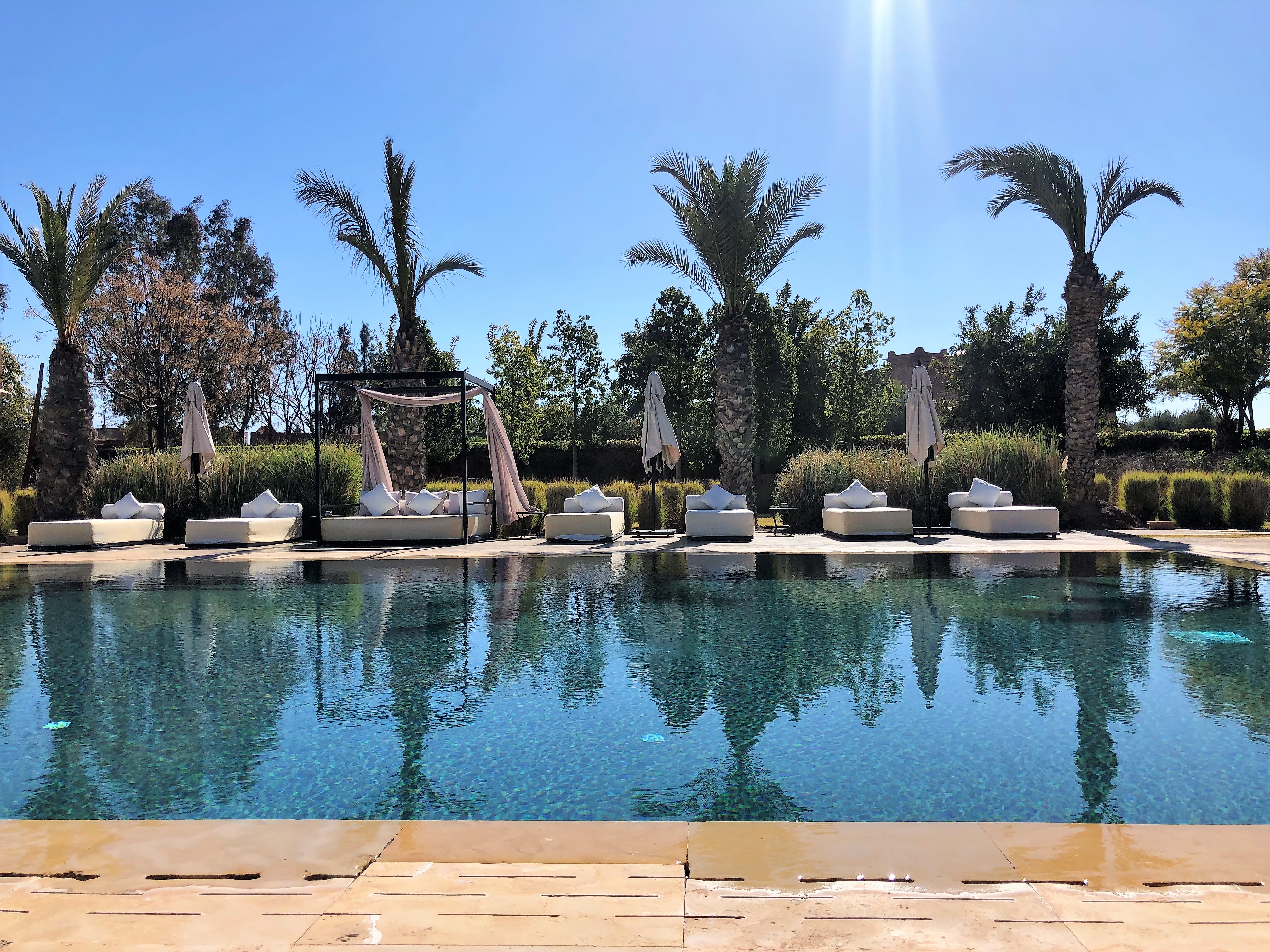 The trip was rounded off by an impromptu "business class party" on the flight back; essentially a group of post-middle-aged people enjoying the later chapters of life with nothing in common other than a desire for their vacation to last the entire journey back to Gatwick. Some handled their alcohol better than others. Some laughed, some cried, some broke things, and some (me) just sat quietly sipping a Sauvignon Blanc and observing.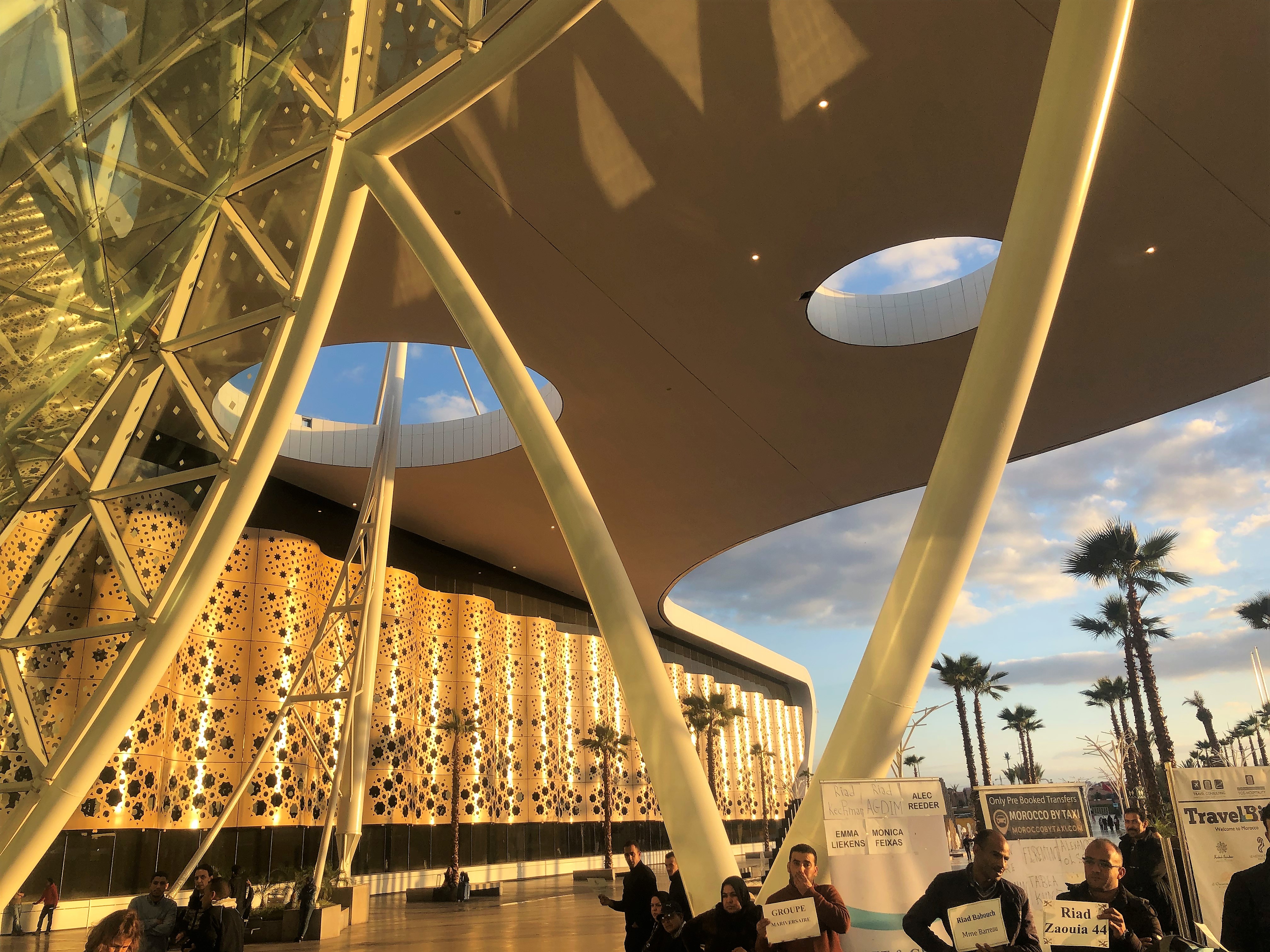 Some questioned the merits of a 3.5-hour flight for a two-night break – honestly, I'd say it's totally worth it. Plus, it's pretty much the cheapest way to earn 160 BA tier points. Highly recommend and please do try Dar Sofil.
---
Katie
Business class flights to Marrakech: £300
Riad Dar Sofil: £180 per night