I am a big fan of Las Vegas and having been going at least once a year for the last 7 years. One of the things I love about Vegas is the variety of things to do. As well as gambling, shows, concerts, great value outlet shopping, fantastic spas and sunshine, there are some more unusual things to do as well. If you are planning a trip to Vegas I recommend my guide to Las Vegas in Luxury for less as a good starting point. Today I will look at some of the more quirky things to do in Vegas.
Do Red Rock Canyon Noddy style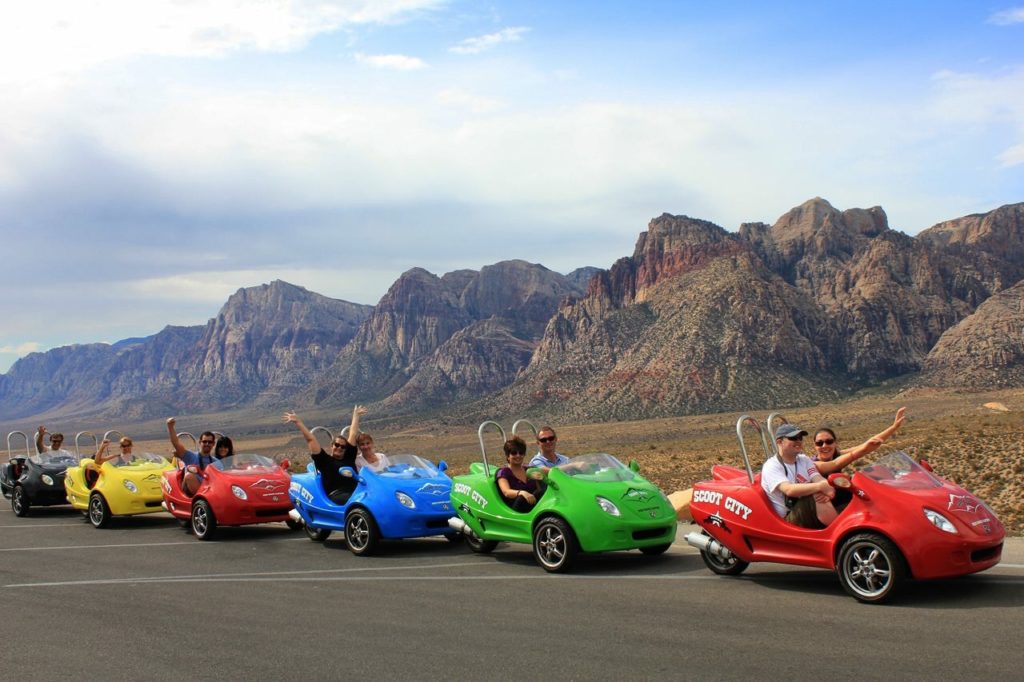 Red Rock Canyon is well worth a visit. It is only a short drive from the strip but feels like a world away. One of the most fun ways to do this is with Scoot tours. They use two person 'cars' that are based on a motorbike frame and great fun to drive. Scoot tours costs from $249.98 for 2 people. There is more information and booking on this page. We got our car through Groupon for $200. Scoot also offers tours of the Vegas Strip in the same cars.
Get drunk on the views (and the free bar)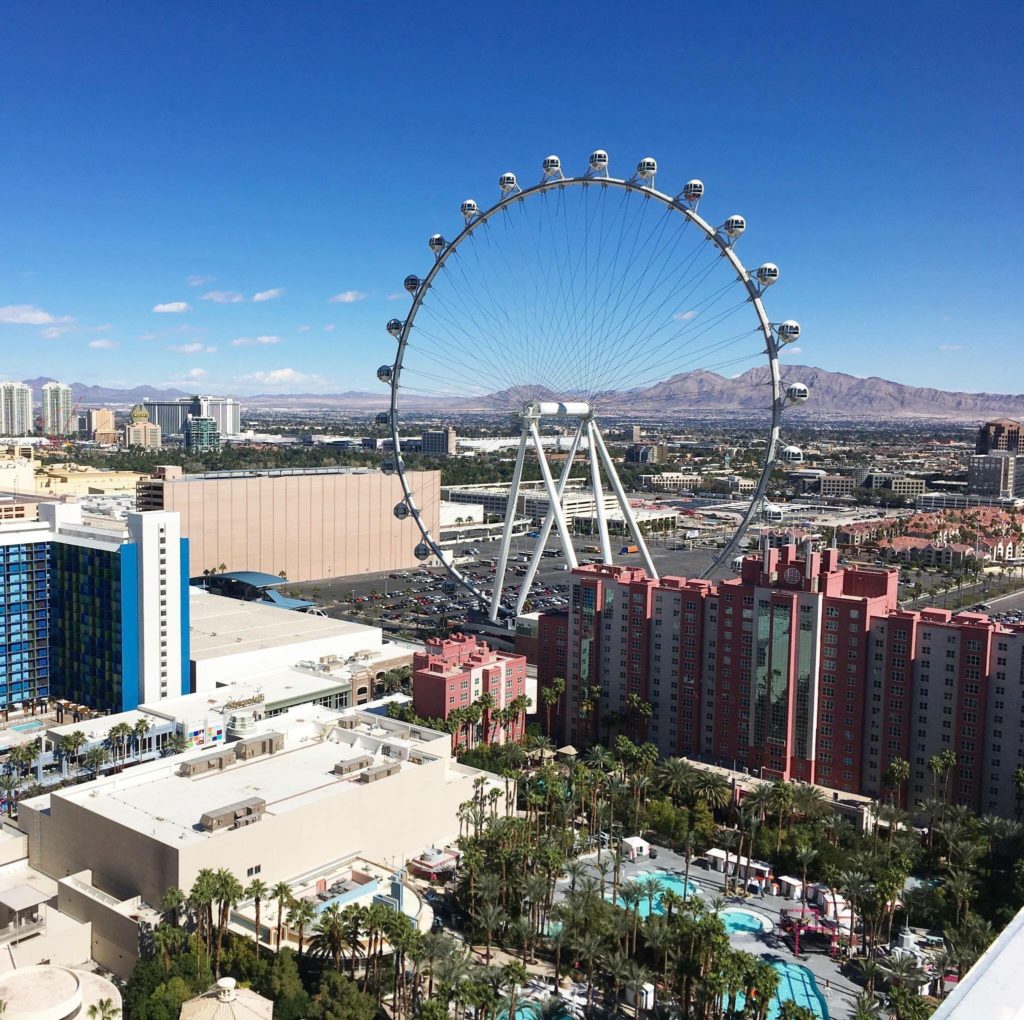 Vegas has an equivalent to the London Eye appropriately called the High Roller. You can take the half hour ride in a normal car but the best way to experience it is on the Happy Half hour package. This is a special car which comes with a free bar and bartender who will mix you whatever cocktail you would like whilst you admire the views. This is best done at sunset to enjoy all the lights turning on and the sunset views. As Roving Reporter and I proved, it is possible to get your money's worth in 30 minutes as we both rolled off with a drink 'to go' and feeling very merry. The barman kept us well topped up during the ride.
"Happy Half hour costs from $35.49 from Viator which is cheaper than direct. You can also try Travelzoo which is where we bought our tickets from at a discount.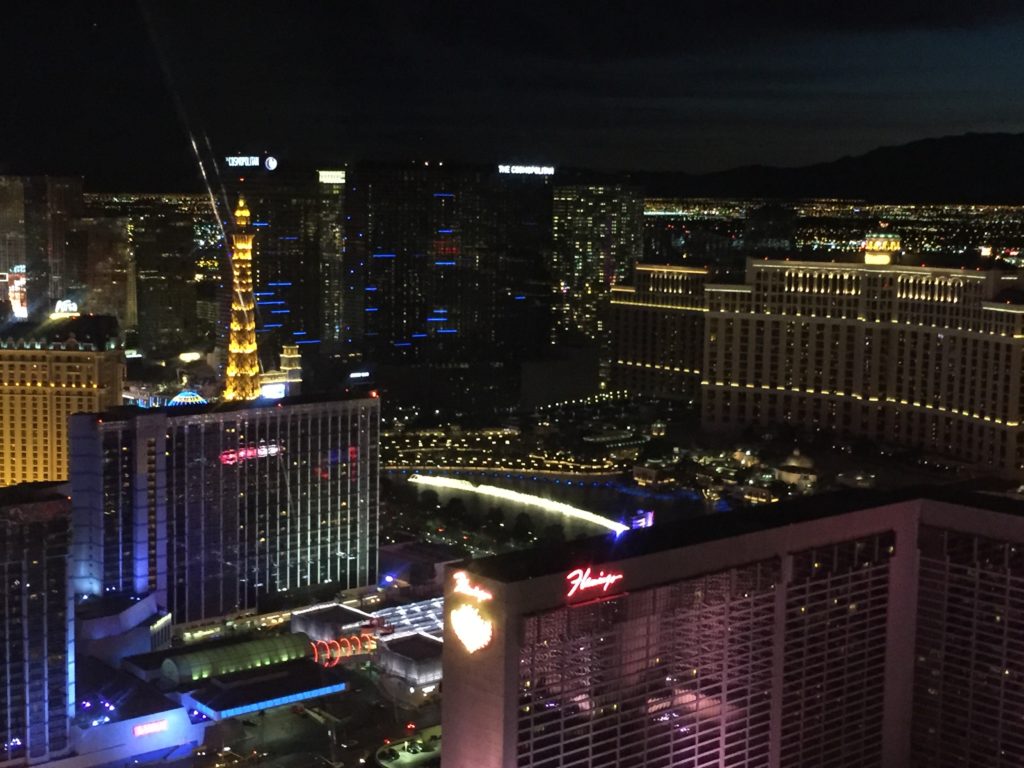 Speed your way along Lake Mead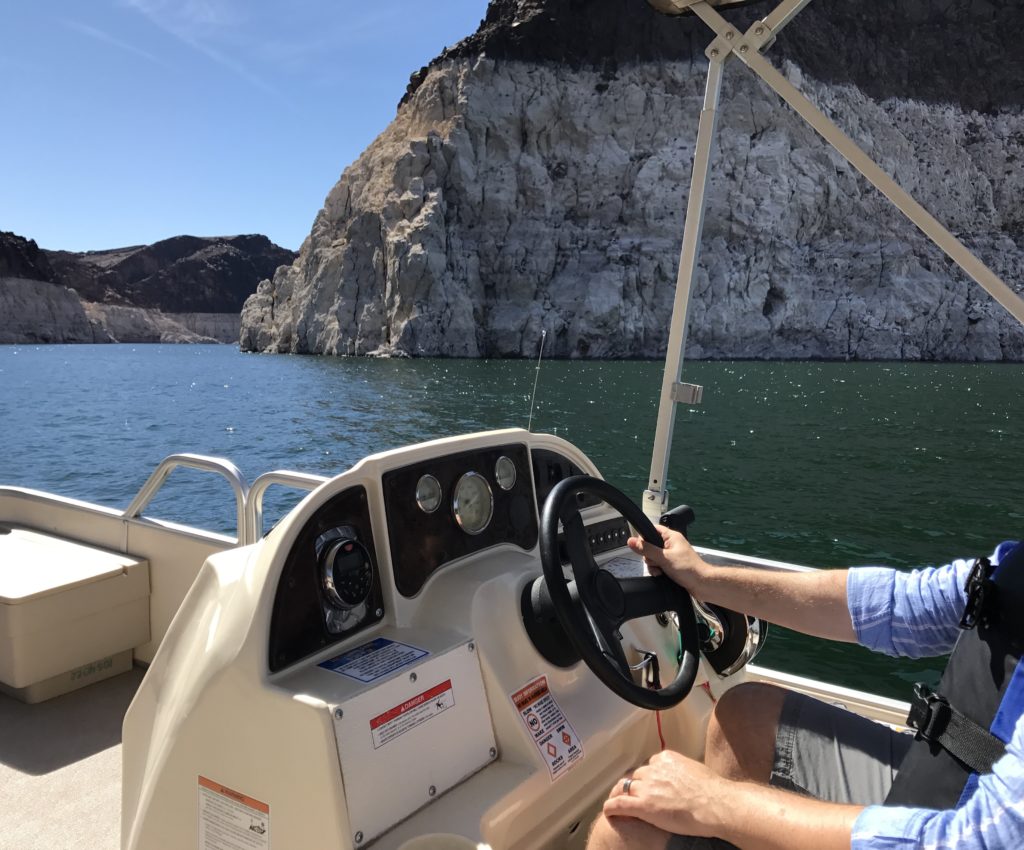 Another way to escape the madness of the Vegas strip is to spend a few hours on Lake Mead. This is about a 40 minute drive from Las Vegas. It is virtually impossible to get there without a rental car but prices are very cheap. We paid around £30 for a days rental of an SUV.
Once at Lake Mead there are plenty of choices of boats to hire from pontoons to very poweful speed boats. The staff were very helpful in giving you information about the lake and operating the boat along with safety information. We took a picnic with us from my favourite US take away – WholeFoods with their fantastic salad and deli bar.
We used Lake Mead boating rentals who charge from $50 an hour or $300 a day for the pontoon boat like ours. It seats up to 10 people and was pretty zippy at around 60 knots (it probably went faster but that is as far as we took it). If you are planning to hire by the hour it is recommended to arrive by around 11am to ensure there are boats left. If you want hire by the day you can book in advance.
Learn how to shoot
There are lots of places in Las Vegas where you can just pay to shoot a gun but I would recommend having a lesson. If you have never done it before it is a lot harder than it looks in the movies! We had an ex US military instructor who was excellent and full of knowledge to answer Roving Reporters's many questions. We were picked up from hotel and taken back afterwards as part of the deal too. You could choose what gun you wanted to shoot and then we had an hour long private lesson with our instructor. It turns out Roving reporter had missed his vocation as a sniper as he hit several bullseyes on his first go!
We used Las Vegas Strip Gun Club who have a variety of packages and lessons available.
Scare yourself!
If you have ever wanted to do a zip line, Vegas is the place to do it in style. Roving Reporter and I have done two zip lines in our last 2 trips to Vegas. One was so terrifying my legs were literally shaking when I got off and I had to have several large glasses of wine in the Rio's Wine Cellar to recover! You may disagree though since there were kids getting off saying they didn't know what all the fuss was about!
Voodoo zip line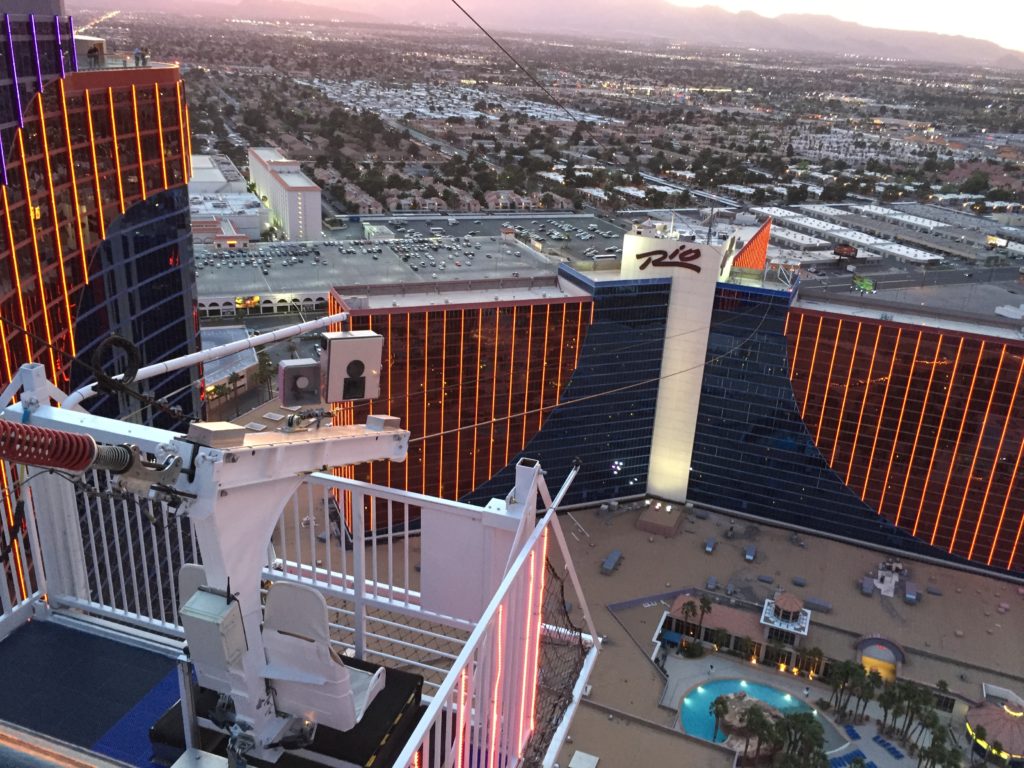 This zip line goes from the Voodoo lounge at the Rio hotel on the 50th floor to the other Rio hotel tower and back again. You sit on a vary narrow seat with a small handle on one side to hold onto. The only thing stopping you from hurtling towards a certain death is an airline type seatbelt across your lap! The ride moves at around 30 miles per hour between the towers and catches you at the end with a sudden jerk. It then propels you backwards at equal speed to the starting point. I found this particularly scary due to the angle of the seat as you felt you were tipping forward and may fall out!
The zip line costs $29.99 and you can find more information here.
Do it Superman style
I much preferred the Slotzilla zip line which takes you above the crowds in the Fremont Street Experience in Downtown Las Vegas just below the lit canopy. You need a lot of patience for this one as despite booking a specific time in advance it took nearly 2 hours from start to finish to actually do the ride. It is very badly organised and the staff were often rude. Fortunately, when you actually get to the point of the ride the staff are much more helpful and very safety conscious. This would be my recommendation if you can be patient. There are 2 lines to choose from. The lower line has much less waiting and is a traditional type zip line with a harness. The upper line has a long wait but is the better one in my opinion as you do it lying down – Superman style!
The Slotzilla webpage is here. I would recommend booking in advance. If you are not worried about seeing the lights it would be best to do this when it opens so that you don't have such a long wait.
What is your favourite Las Vegas attraction? Let me know in the comments below or on social media.